If you need to make a ton of Half Square Triangles, 8 at a time using the Magic 8 Quilt Block Method is the way to go! For this week's installment of the Half Square Triangle Tutorial Series, I will show you all how to make 8 half square triangles at one time and am including an 8 at a time half square triangle chart and math cheat sheet!
This one is great for making lots of them at one time and also if you are making a quilt that uses several blocks with one fabric or print like pinwheels or turnstiles.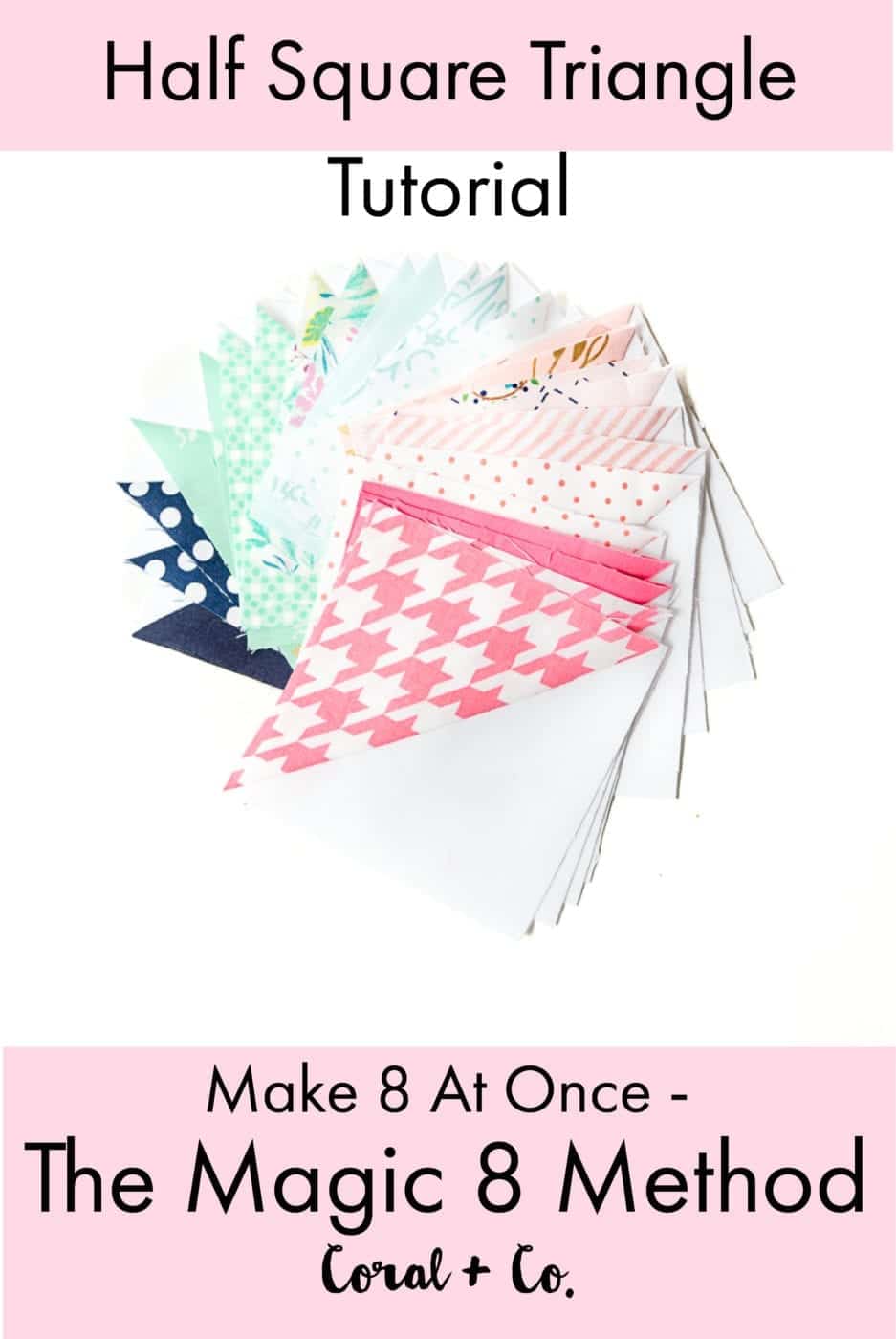 Scroll to the bottom for the video tutorial.
The Magic 8 Quilt Block is sometimes known as the Magic 8 Half Square Triangle Method or Half Square Triangles 8 at a Time. But however you call it, it is a super useful method for making one of the most basic quilting blocks.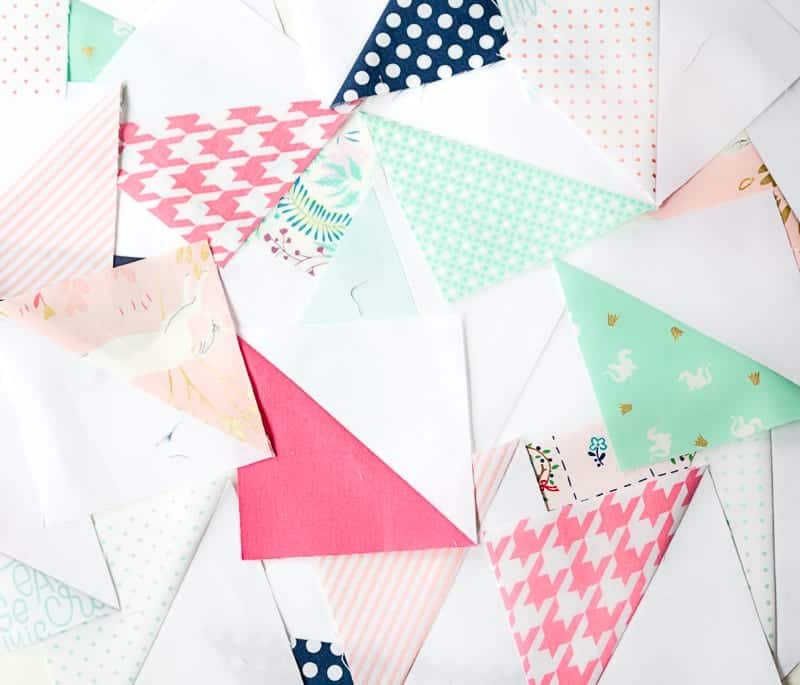 I just love all the color combinations that can be mixed and matched and almost any fabric looks good in a half square triangle block. They are also super fast and the quilt combinations are endless. Most of the fabrics I used in the picture above are Riley Blake Designs Basics and prints from one of my favorite designers Sarah Jane. You can see the rest of the series here:
Ways to Make Half Square Triangles
The Magic 8 Quilt Block - Make 8 Half Square Triangles at a Time!
The Magic 8 Quilt Block Half Square Triangle Method Tutorial
Scroll to the bottom for the video tutorial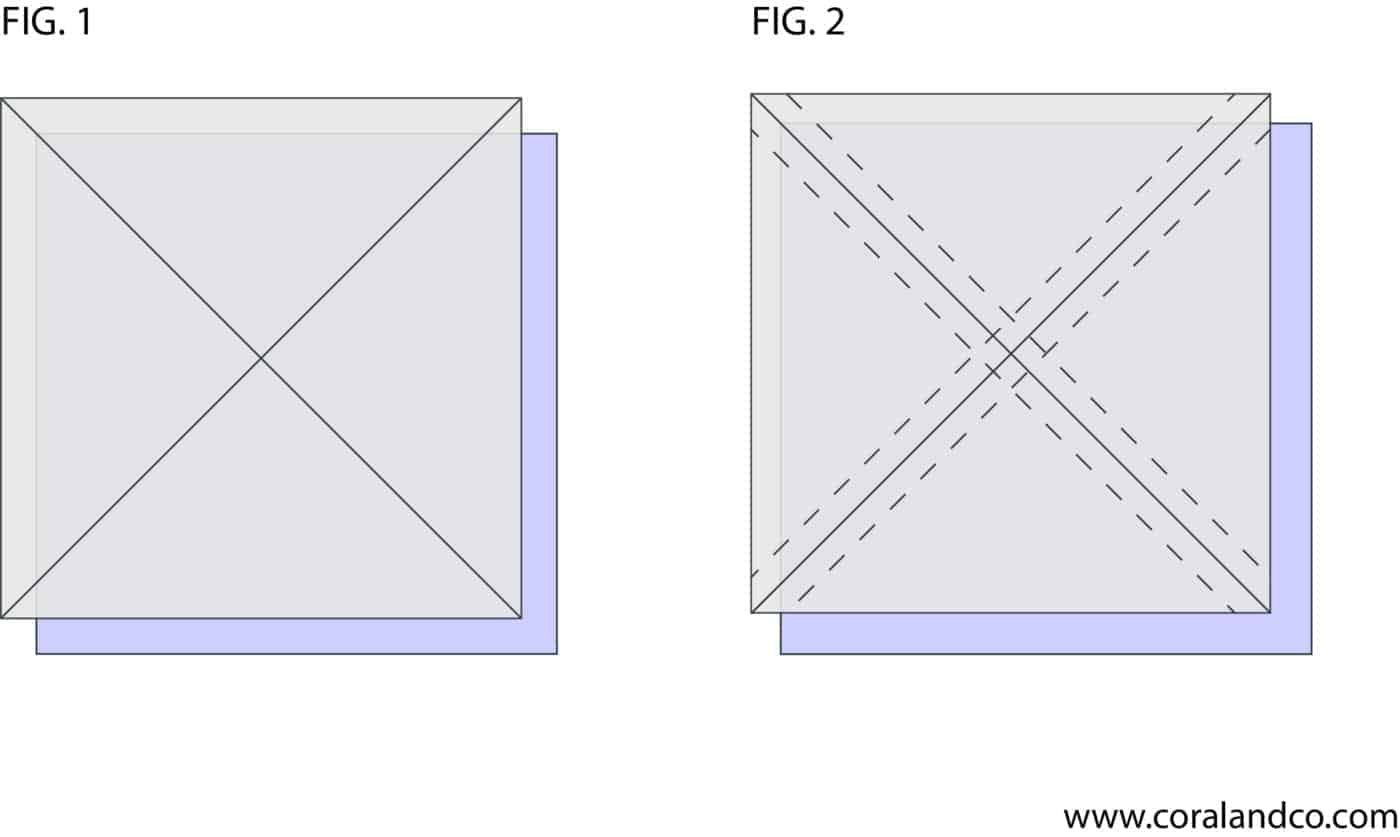 1. To make the Half Square Triangles 8 at a Time place two equal size squares of fabric Right Sides Together (RST). It is much easier with this method, to make the squares 1/2in to 1 inch bigger than you would like the resulting square to be. Mark a diagonal line across both diagonals on the wrong side of the top fabric square.
2. Sew a scant 1/4in seam on both sides of the marked diagonal lines.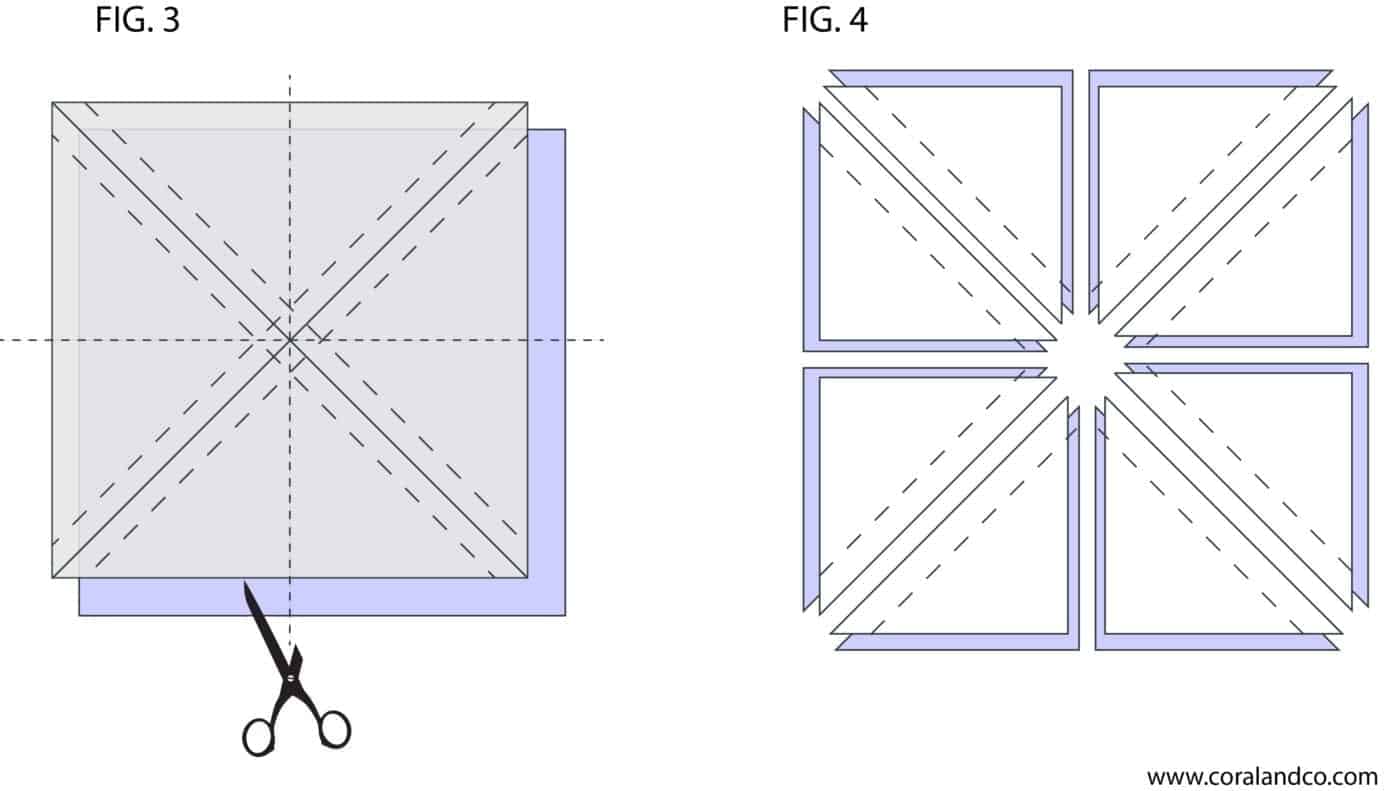 3. Using your rotary blade, cut the square into eighths as pictured above. You will cut a horizontal line, vertical line, and on both diagonal lines. following the drawn diagonal lines.
4. You will now have 8 Half Square Triangle Blocks.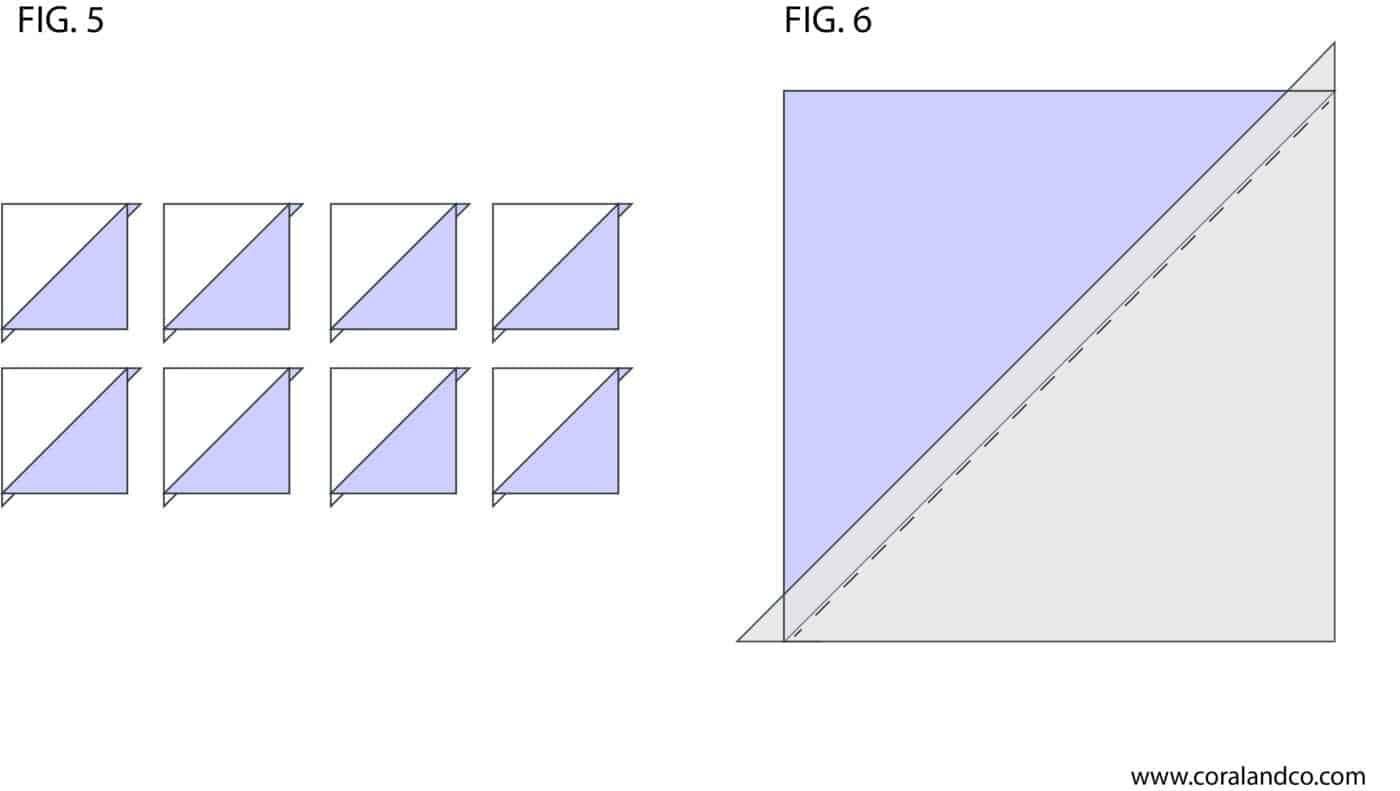 5. Open the blocks outward and either lightly finger press or use your iron to lightly press. Be very careful to only press up and down, NOT back and forth so as not to stretch them.
4. Your seam should be pressed (both layers) toward the darker color.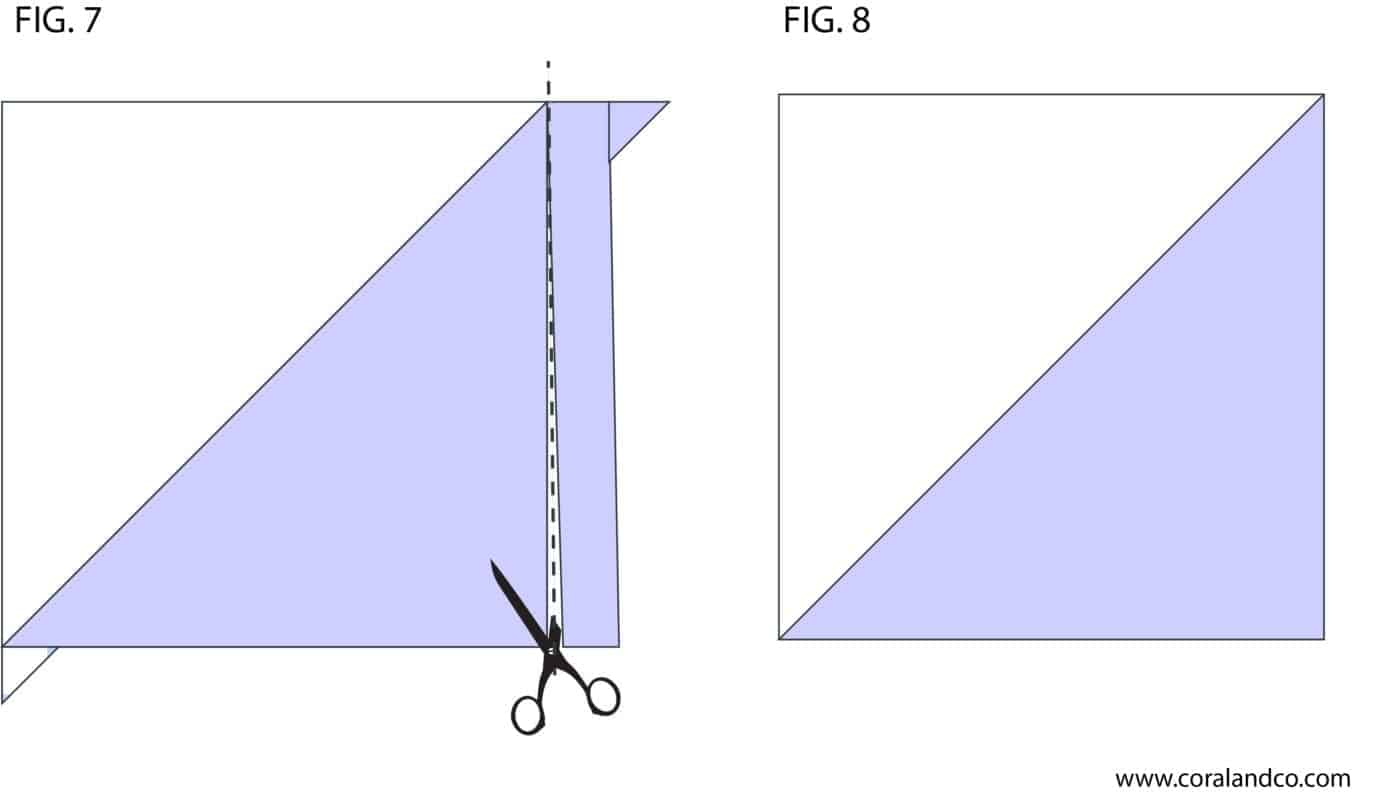 6. Place a ruler on the block keeping the 45-degree diagonal line over the diagonal seam. Trim each side of your square to the desired size.
7. Easy peasy! You now have 8 Magic 8 Quilt Blocks finished and ready to assemble in a quilt top.
Scroll to the bottom for the video tutorial
Magic 8 Quilt Block Chart and Formula Math
Here is a handy cheat sheet for the 8 at a time Chart and quilt block math formulas. You can either use the dimensions given or use the formula to figure out your own dimensions.
To figure out your own dimensions for the magic 8 quilt block you will need to know either what the beginning square you need to cut or how big the finished half square triangle will be.
Using the finished size half square triangle you would like, for instance, 3 inches, you will add 7/8" or .875 and multiply times 2. That will give you the beginning size square to cut to make 8 half square triangles at one. Which for 3 inches will be 7.75 inches square, to begin with.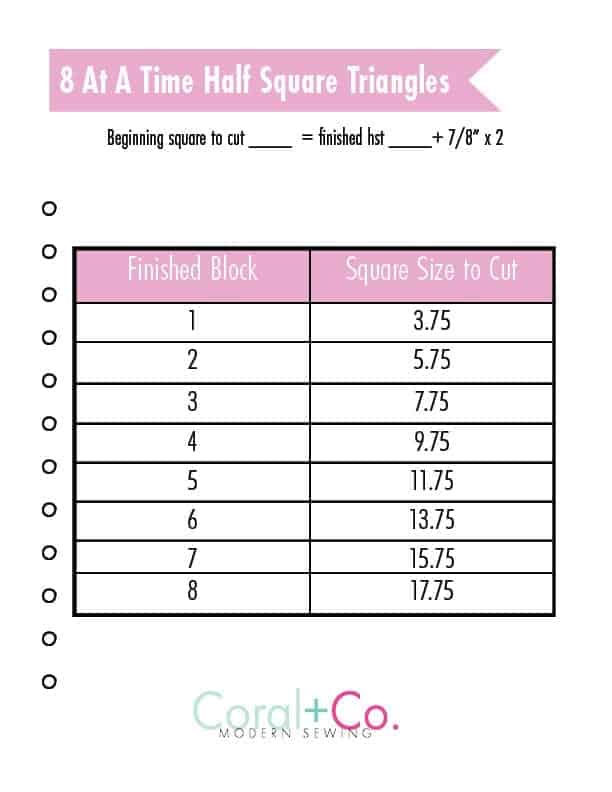 SUPPLIES NEEDED FOR THIS HALF SQUARE TRIANGLE TUTORIAL:
HALF SQUARE TRIANGLES - 8 AT A TIME VIDEO TUTORIAL
Learn How to Quilt Series
Free Quilt Patterns