Do you love modern and minimalist quilts? Or better yet, do you love easy quilts that sew up quickly? Then the Free Swiss Cross Quilt Pattern will be your new bff. It's Modern Black and White Quilt aesthetic will have you dreaming of blank white walls and modern Ikea furniture.
The Lowdown on the Free Swiss Cross Quilt Pattern
The Free Swiss Cross Quilt Pattern came about when I decided that I wanted to make some matching black and white quilts for my daughter's twin beds. I wanted to be able to use the black and white prints I had on hand and I wanted to make them twin size, so the blocks needed to be large enough to piece together quickly. No itty bitty fabric pieces for this girl.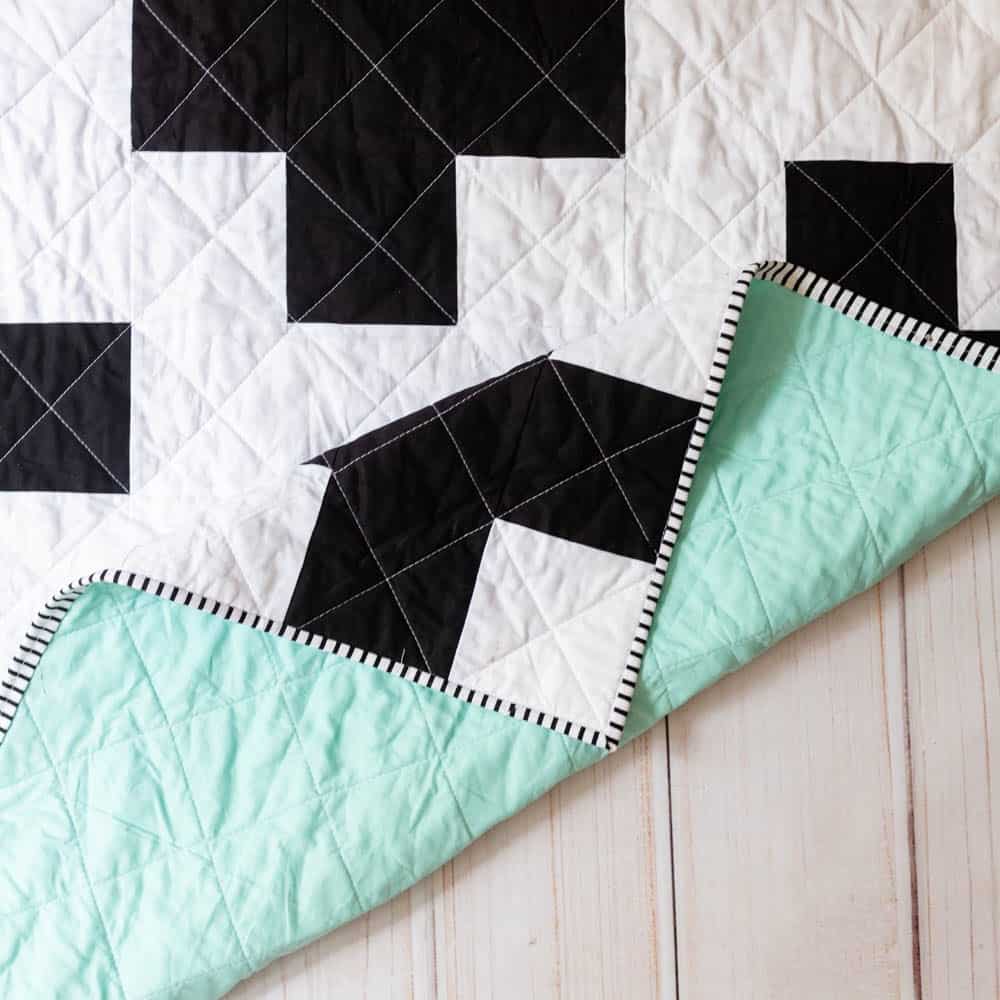 So I set about writing a free pattern for you that can easily be pieced with each block being a different prin or the whole quilt consisting of one color for the swiss cross blocks and one for the background.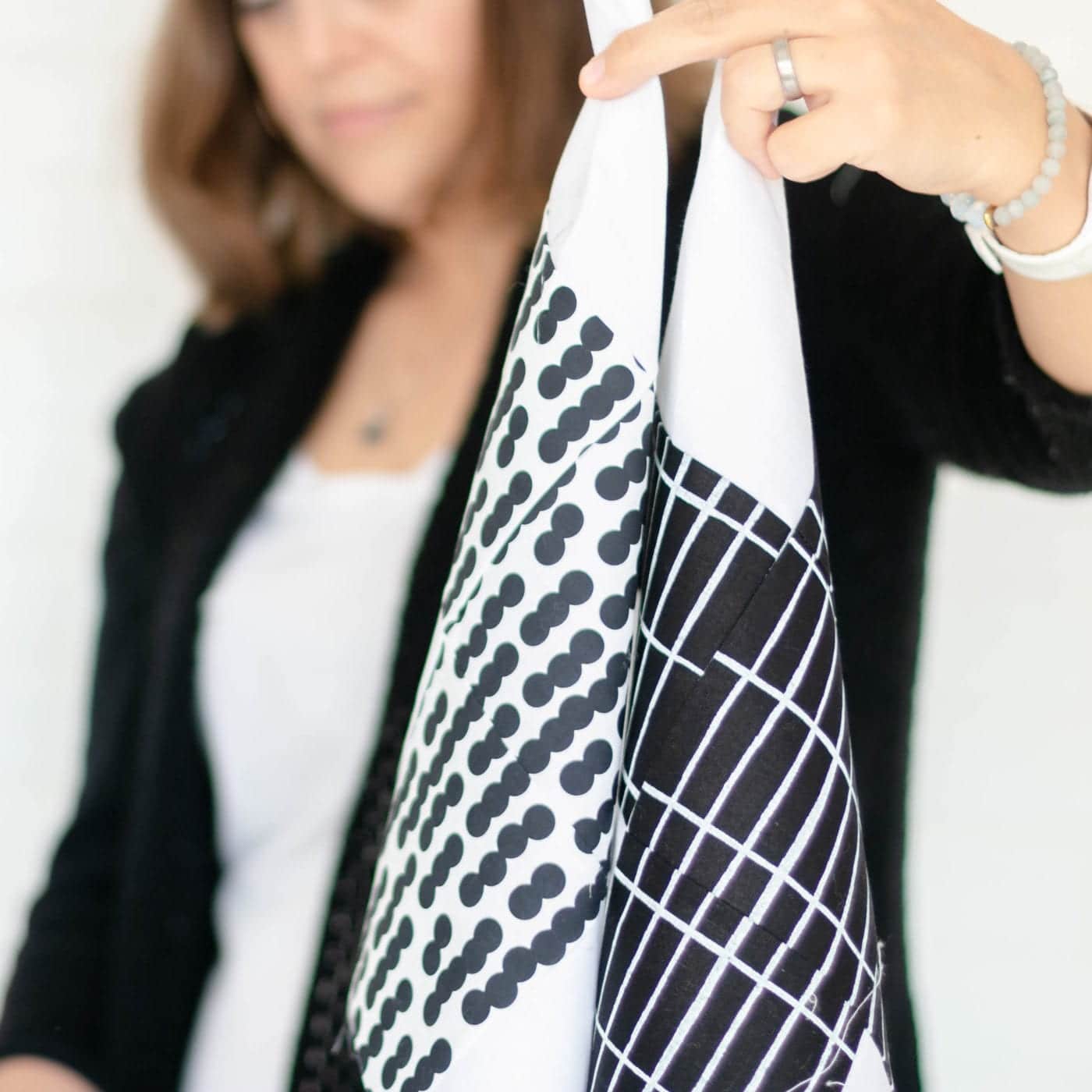 The pattern is also pre-cut friendly and uses 5" charm squares for most of the quilt, and can even be used instead of cutting a larger rectangle. You would use three white 5" charm squares instead of one rectangle piece.
This quilt pattern is easy enough for a beginner quilter or someone who has never quilted before but can be mixed up and stylized enough for a serious quilter. Another great beginner quilt is the Easy Charm Square Quilt Pattern.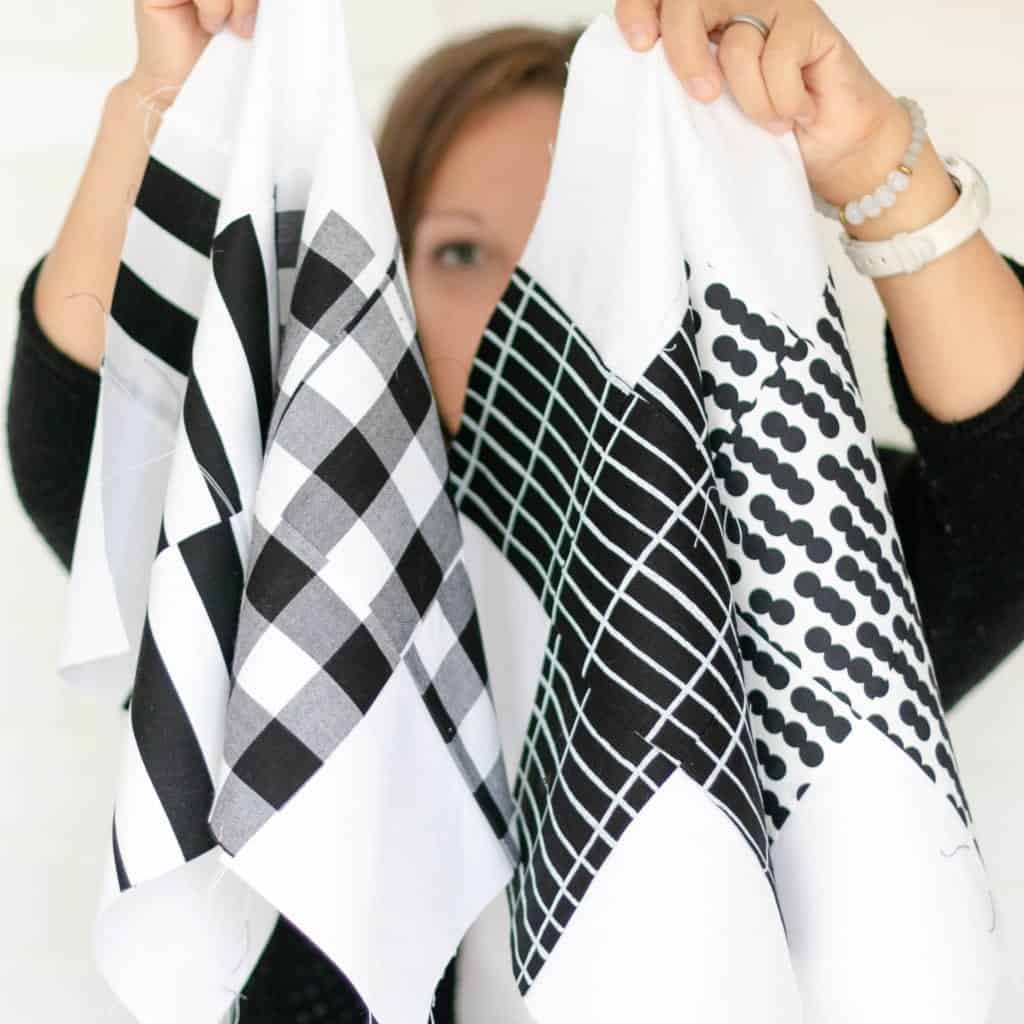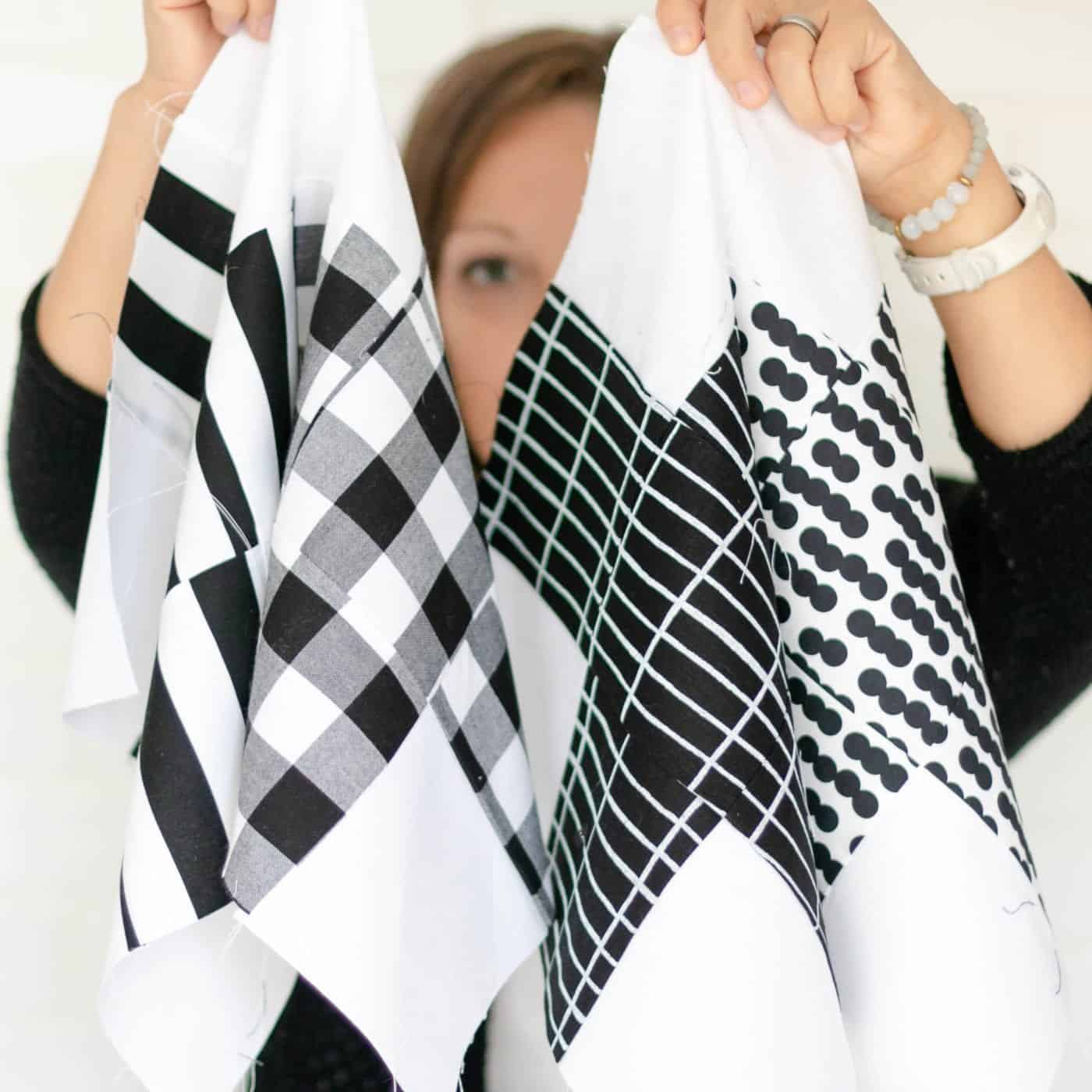 The baby size quilt can be sewn in an evening and the larger quilt sizes in a weekend. Read 13+ Free Baby Quilt Patterns or 50+ Cutest Baby Sewing Projects to find more inspiration.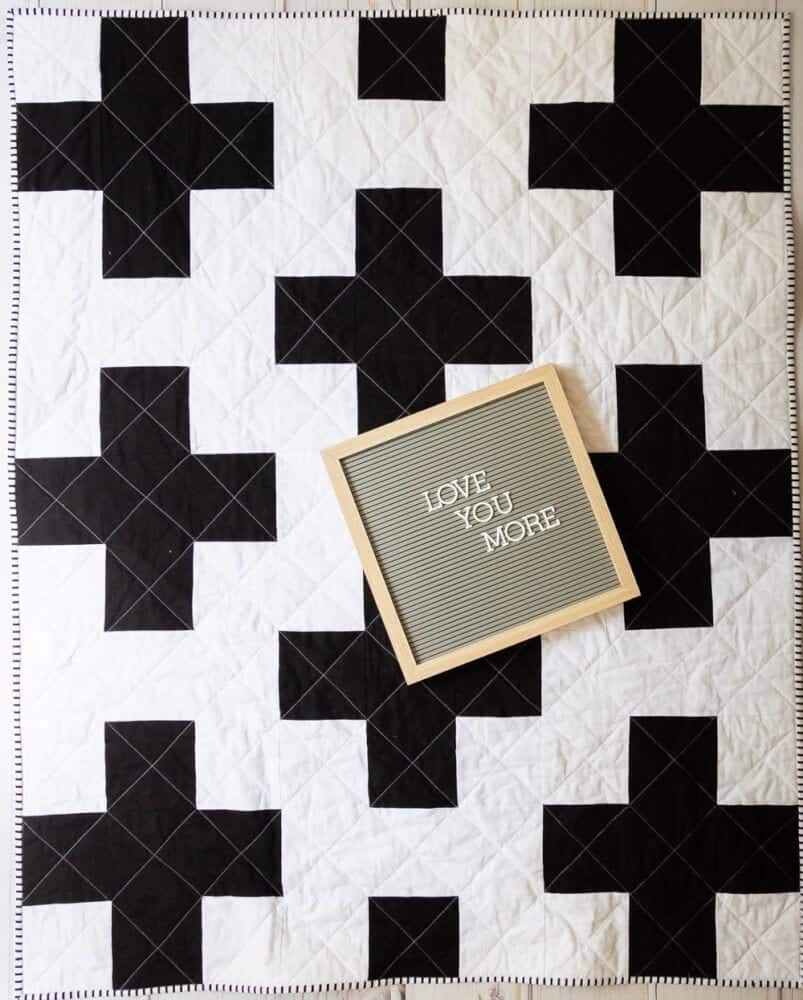 I used a simple cross-hatch to quilt it, spacing it by making a diagonal line through each square, making the lines approximately 3.5 inches apart.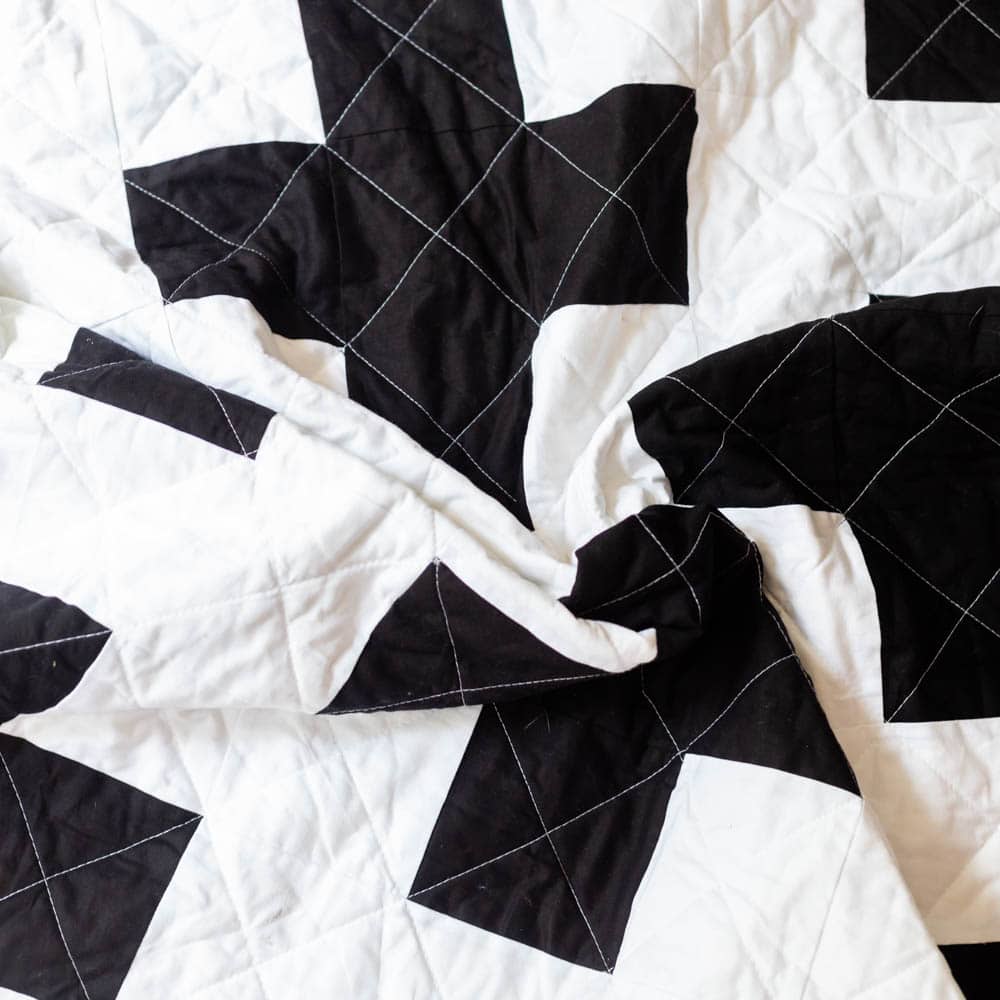 The baby size quilt finishes at 40" x 49", the throw size quilt at 54" x 58", and the twin size quilt at 67" x 94". You might also like the twin size scrap friendly version of the swiss cross quilt pattern.
You can find the Modern Swiss Cross Quilt Pattern in the Resource Library.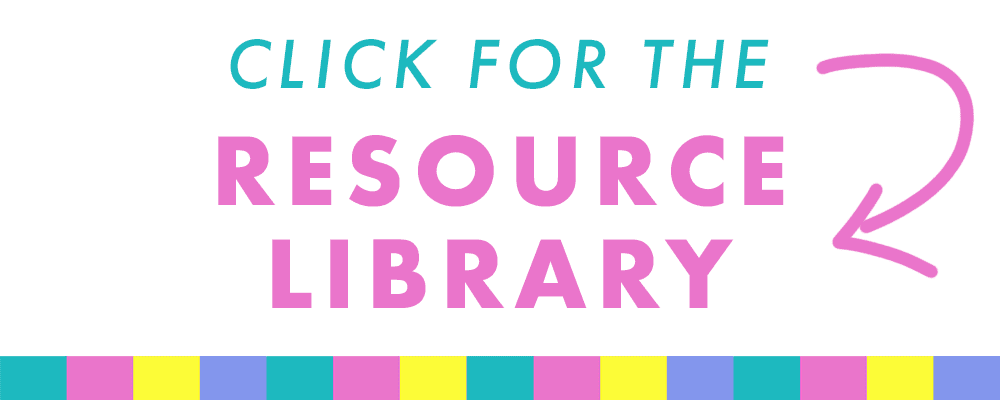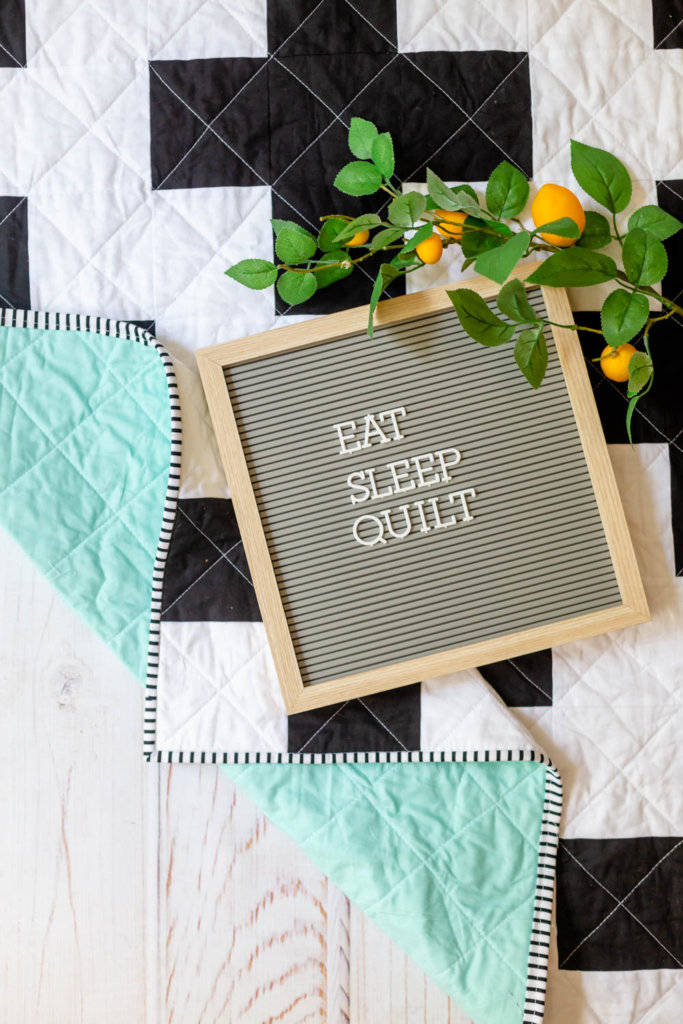 Pin the Image to Make Later!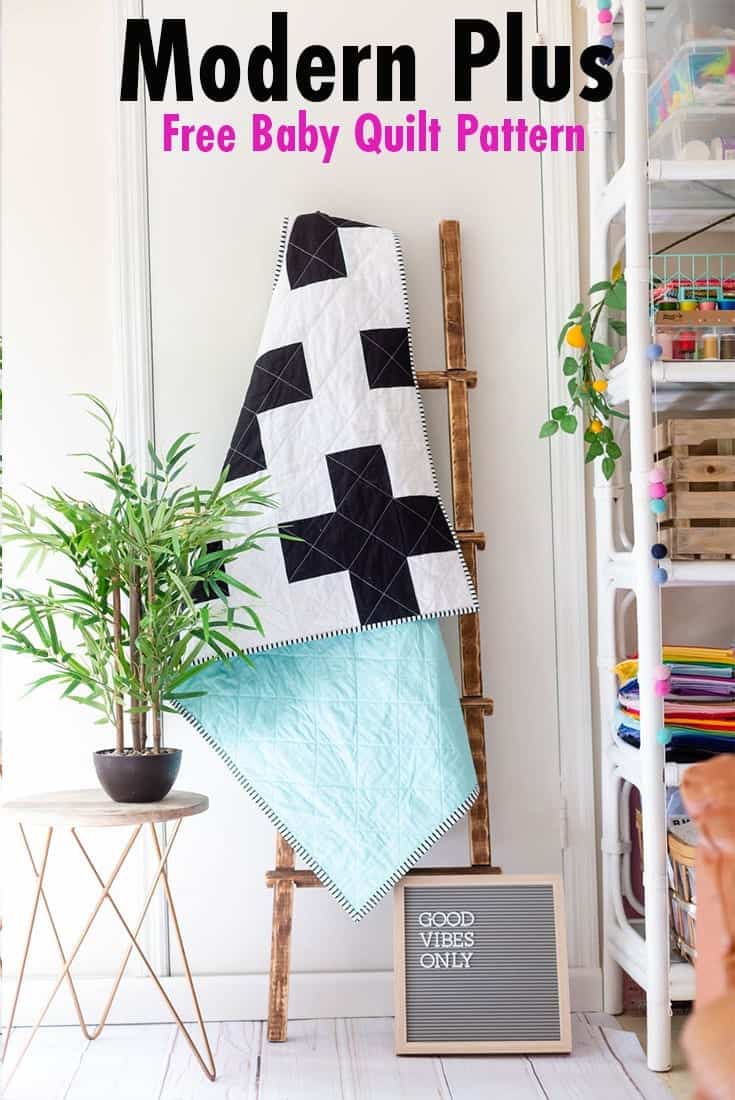 More FREE Quilt Patterns: