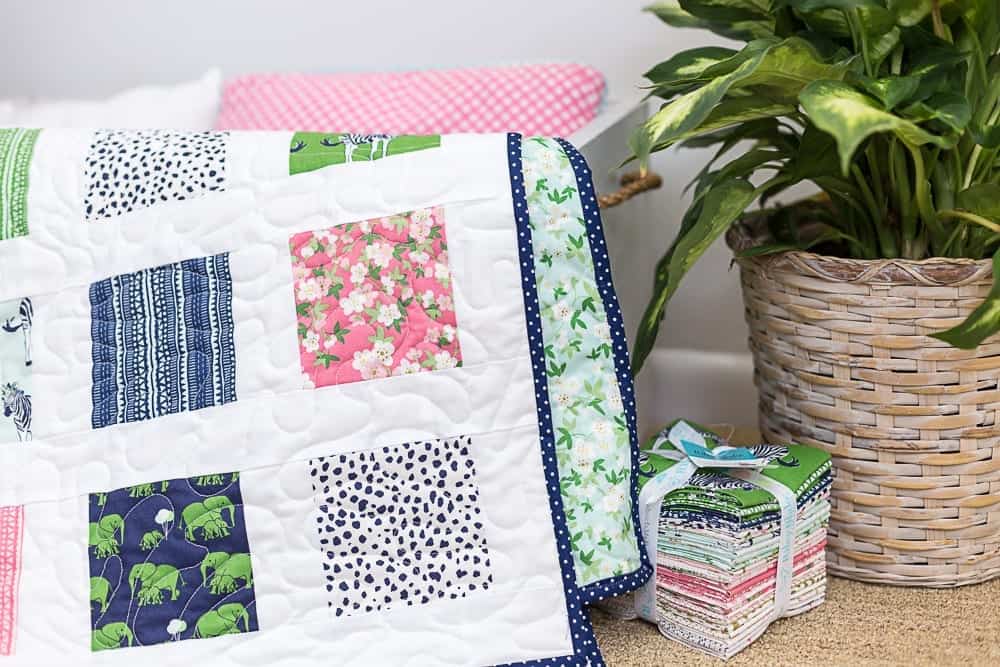 Charm Square Quilt Patterns are my fav! I am so excited for my stop on the Safari Party Fabric Tour. I love this charming fabric and its beautiful prints so I decided to make an easy beginner friendly Charm Square Quilt Pattern Tutorial for you all. In case you have been living under a rock, the fabric is called Safari Party and is designed by the super sweet Melissa Mortenson from The Polkadot Chair.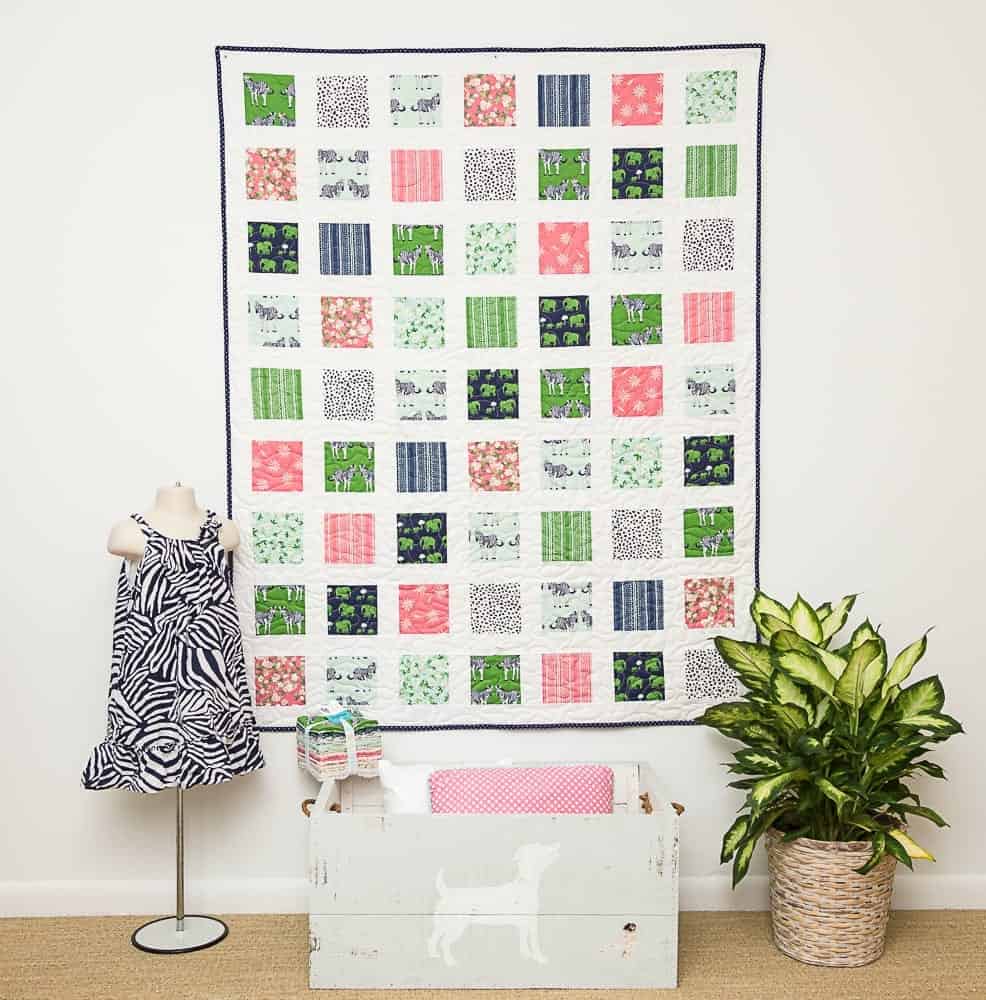 I really adore all of her fabrics, they are all bright and happy and make me smile. I have made quite a few projects with several of her lines before. Derby Style is still one of my all time favorites - especially these cute t-shirt dresses with the horse print I made for my girls. I still have a quilt from this print waiting to be finished as well. One day all my WIPs will be finished, lol.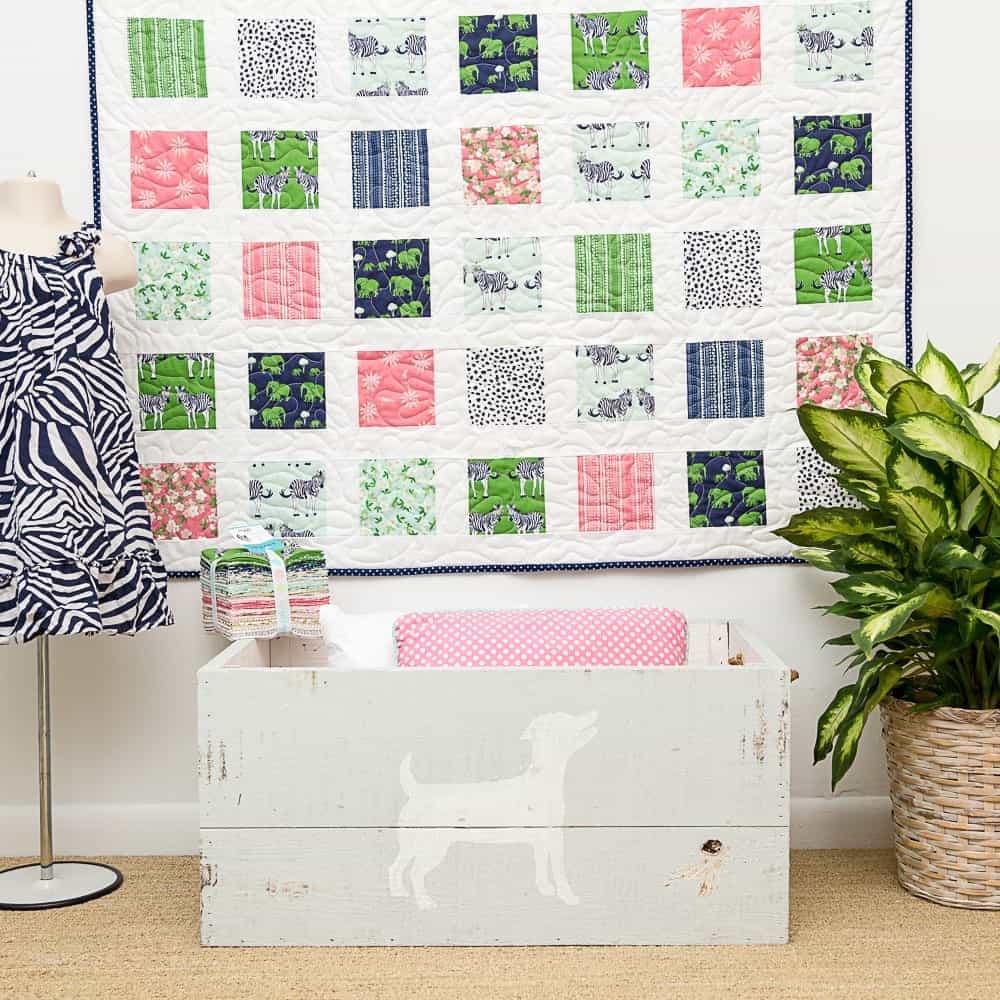 I made this throw size quilt for my older daughter because she loves all things animal print (she was pretty jazzed about the cheetah print. The zebras and giraffes are so whimsical with little party hats and gold flecked sparkles. And I absolutely love the floral prints, and how the gold is glinting off the flowers. Since the prints are so vivid and fun, I really wanted to show them all off, so I thought simple squares would look clean and lovely and let the fabric shine.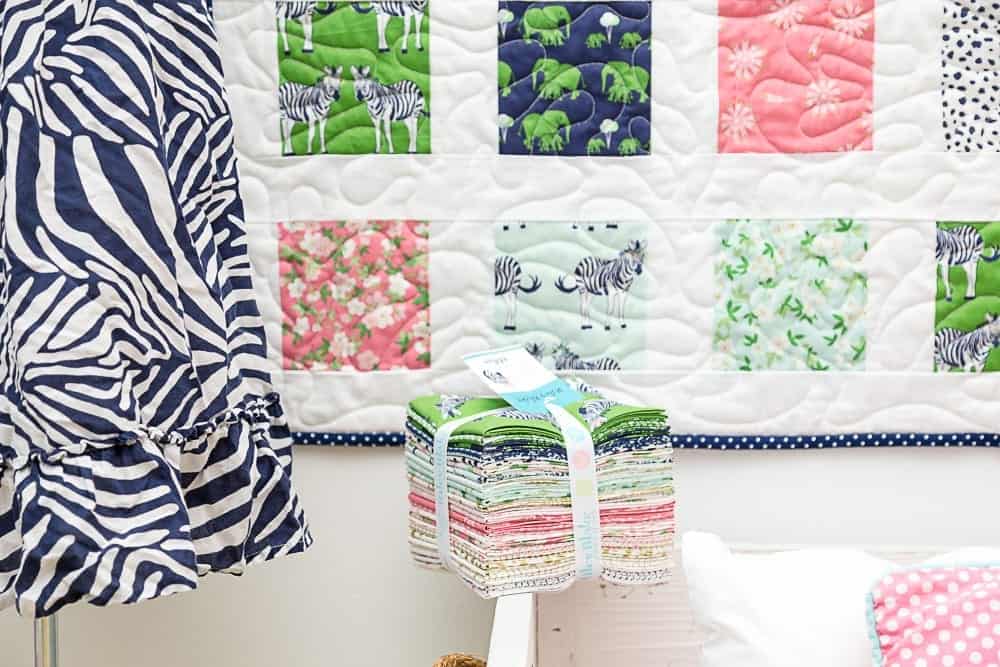 Safari Party Fabric comes with prints in both light pinks, blues and gold, and more saturated blues, greens, and pinks. I really love all hues and colors of the prints, but when I paired the darker blues, pinks and greens the vibrancy just made me happy. I like how the lighter blue lightens it up a bit as well.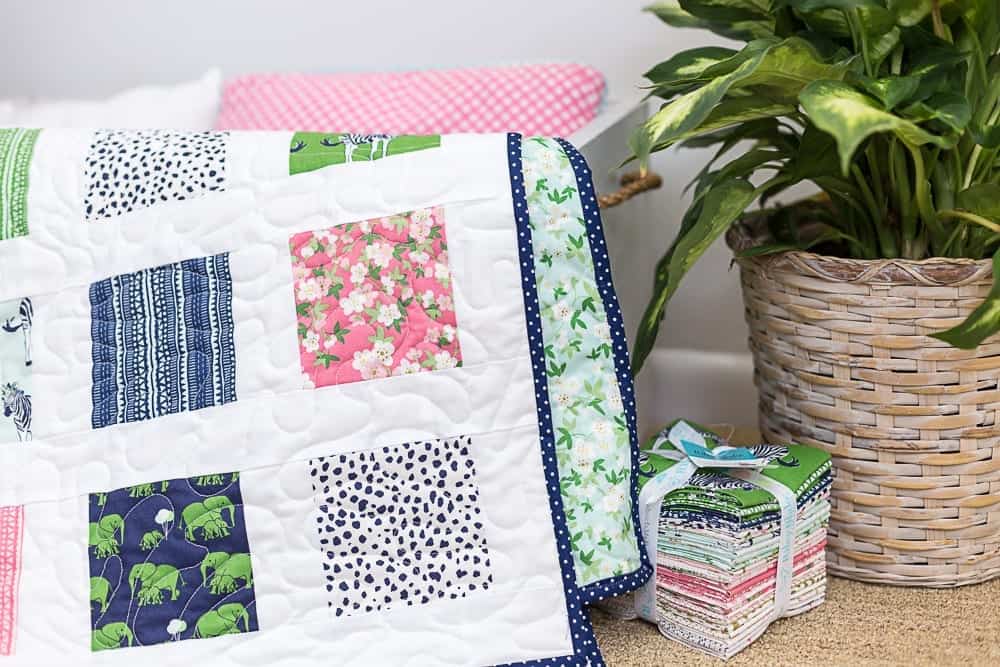 Is there anything better than swiss dots? The swiss dots in navy make the cutest binding. I just love how this simple quilt turned out.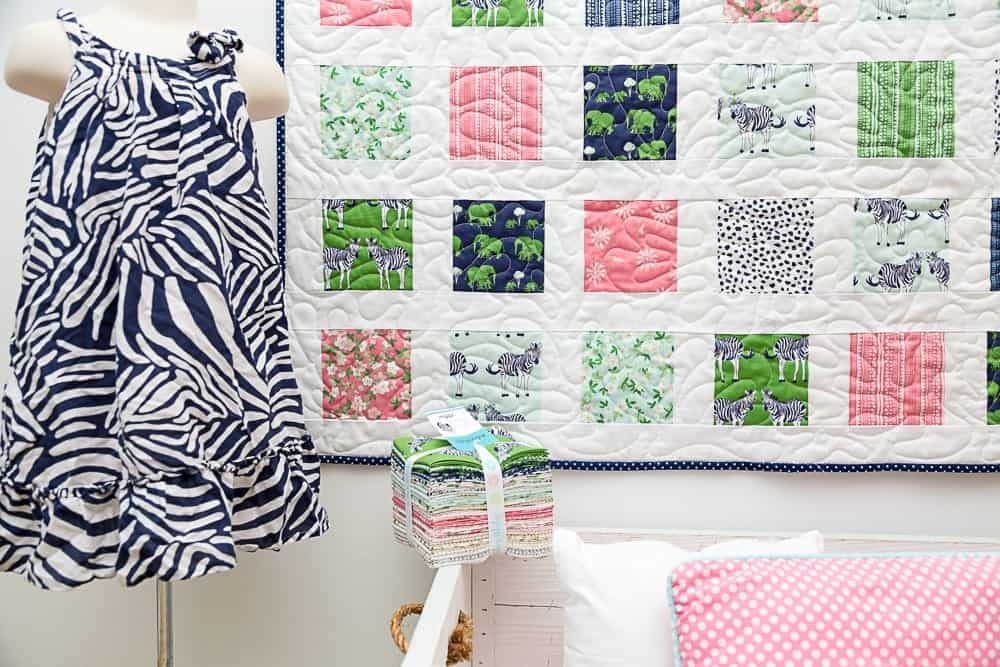 I think the light blue zebra print is my favorite.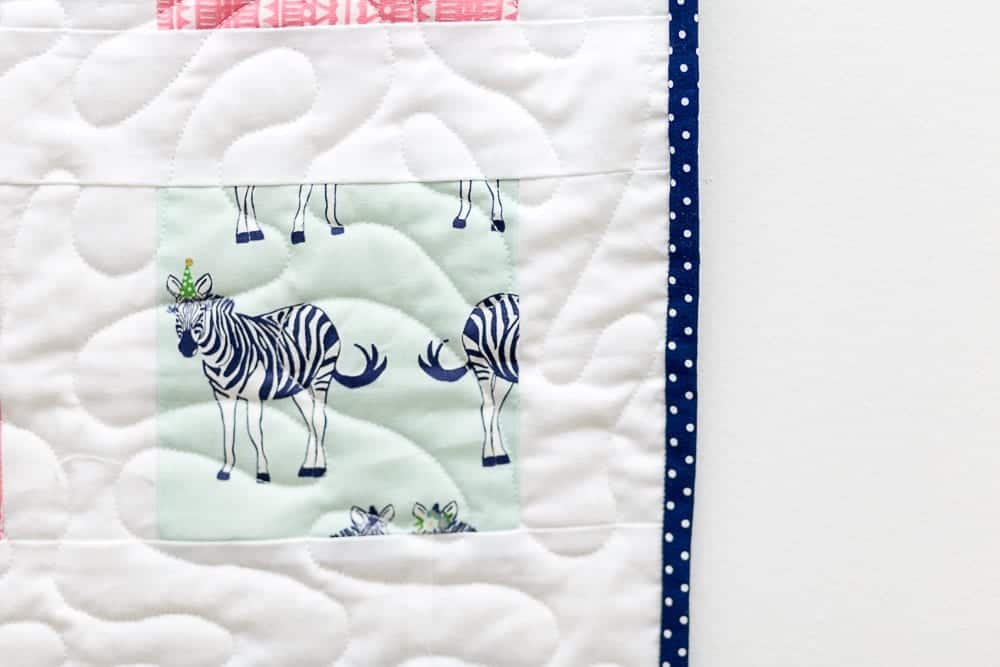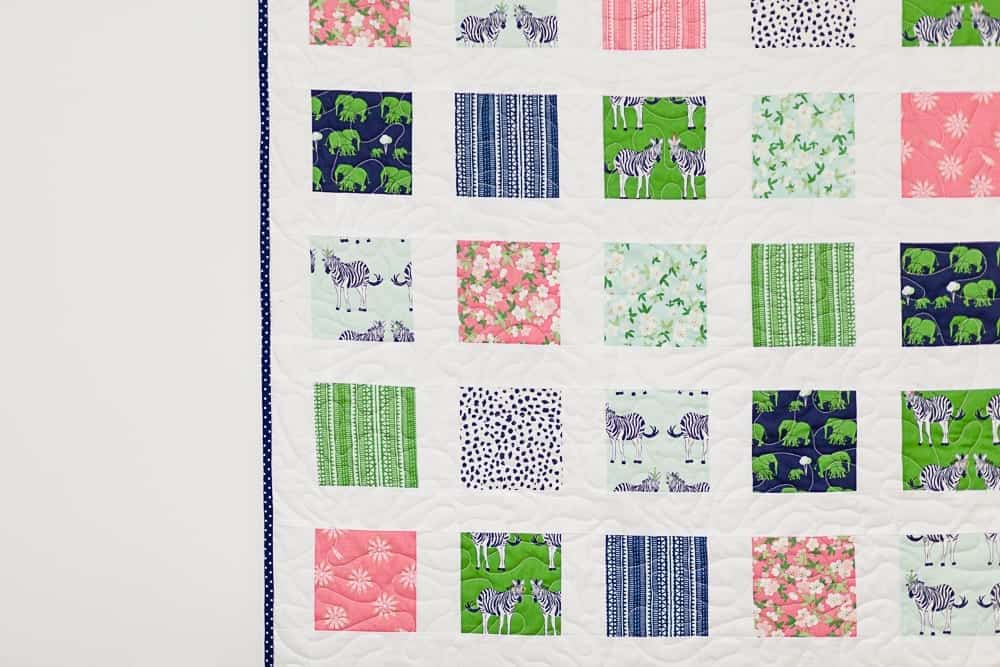 I loved the floral mint fabric so much that I decided to do the whole back with it.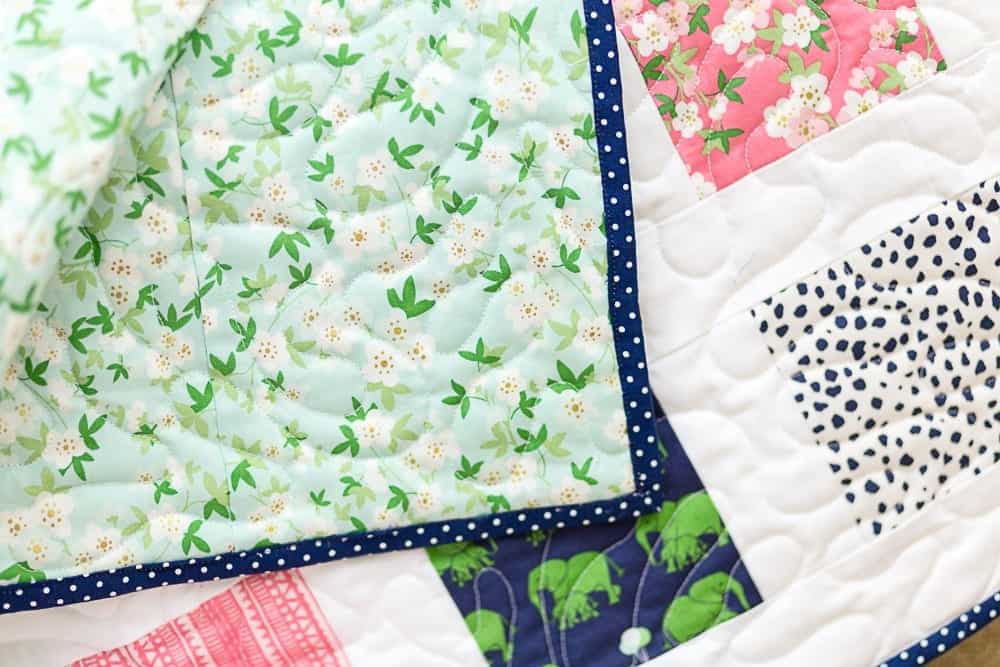 This probably my favorite Charm Square Quilt Pattern because it is so easy and there is still lots of white to keep it fresh and clean!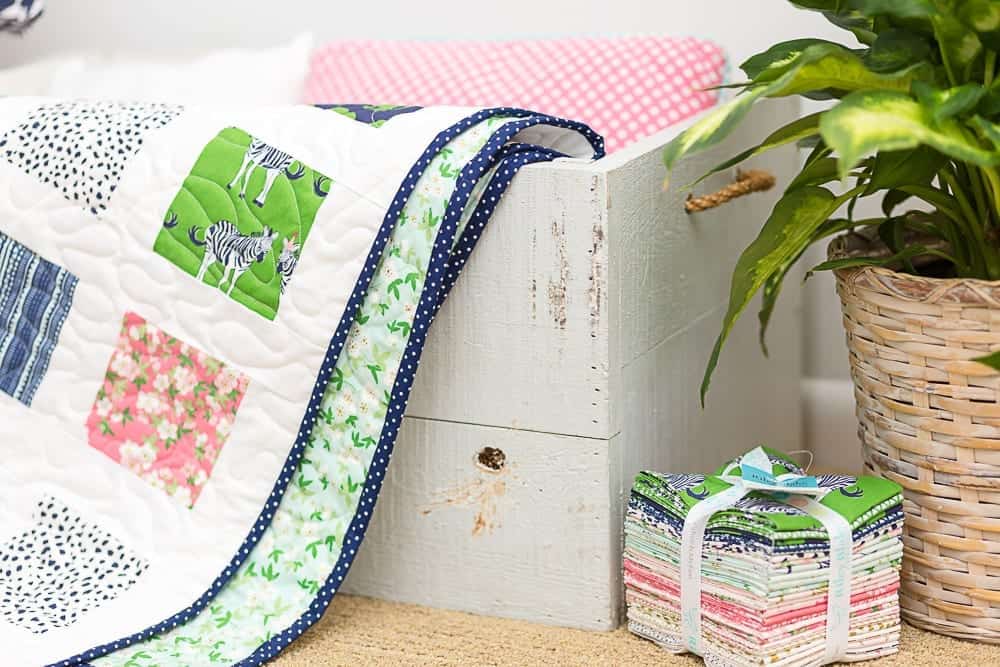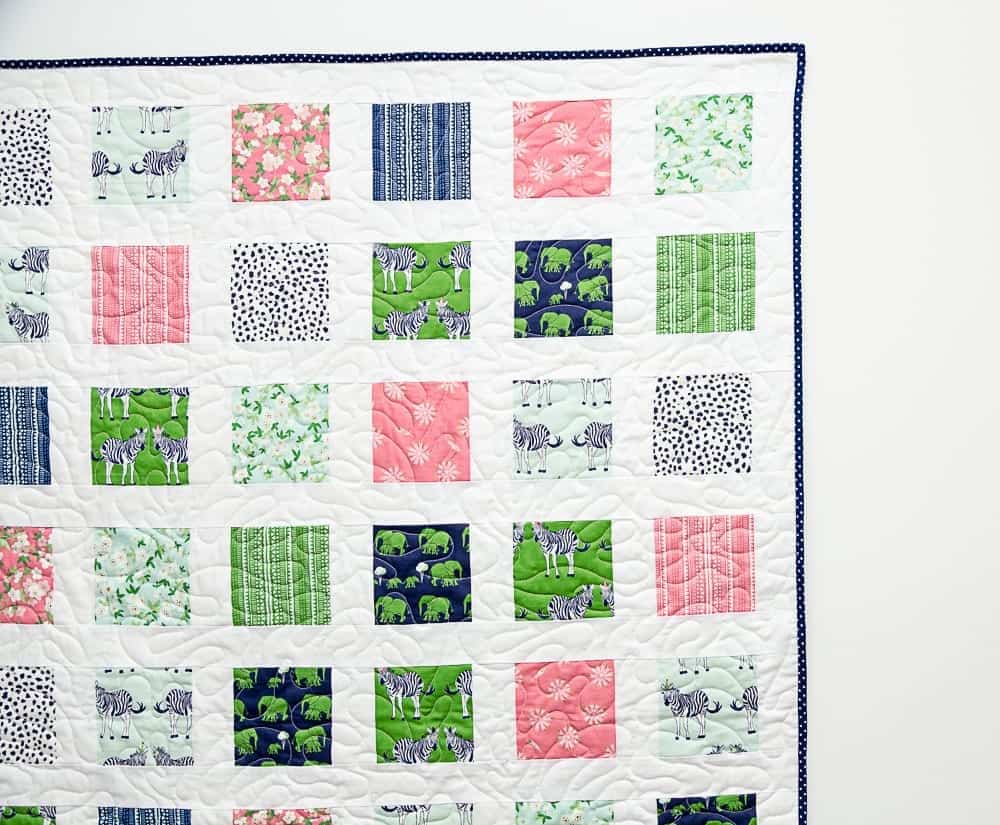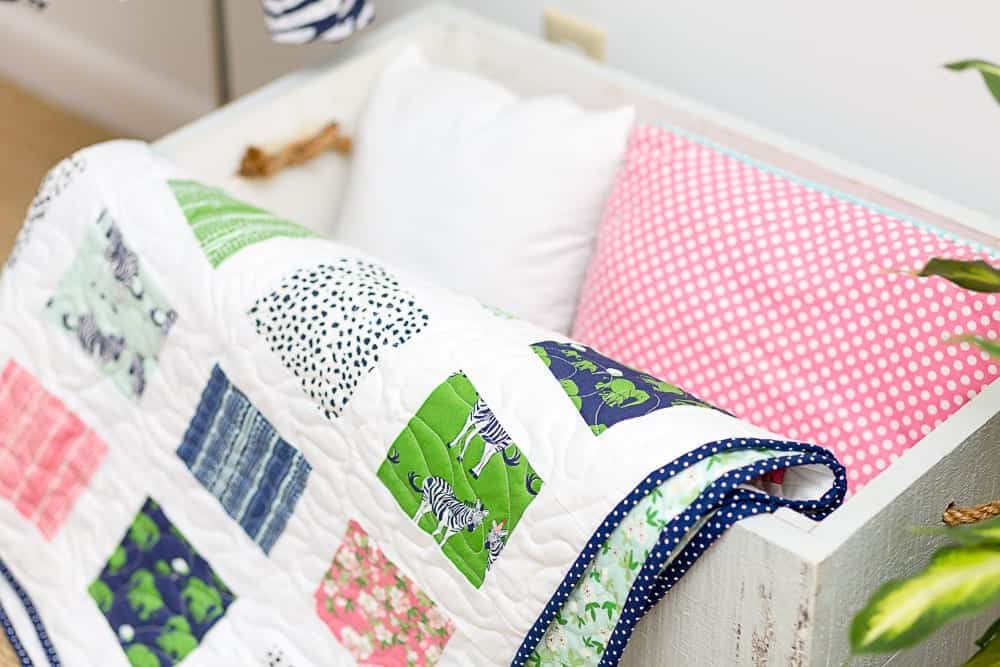 Easy Charm Square Quilt Pattern
Throw Quilt Finished Dimensions: 46 inches wide x 58 inches long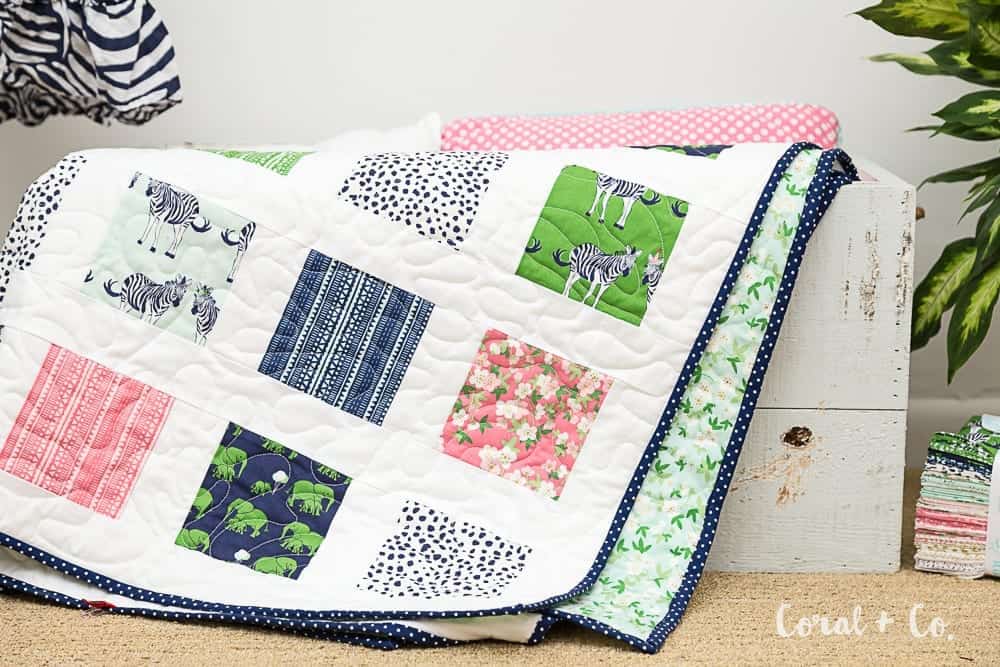 I have all the lighter shades of the Safari Party Fat Quarter Bundle all lined up ready to start my next quilt. I can't wait to see all the shades of light pinks and gold sparkles together.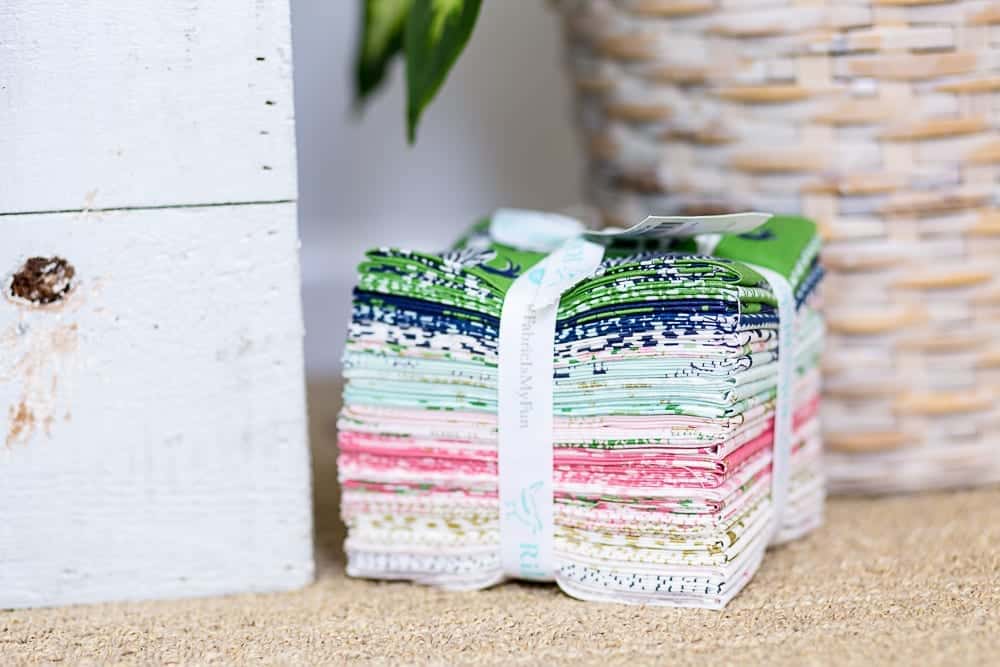 Charm Square Quilt Pattern Instructions
Supplies you will need:
Step 1 - Cut white charm squares in half so you will have a 2.5inch wide by 5 inch tall piece.
Step 2 - You will also need to cut 10 2.5inch wide by 43.5 inch long pieces of white fabric for sashing. I cut 2.5inch wide by the width of the fabric and added a 2.5inch x 3.5inch piece to make sure it was long enough.
Step 3 - Lay the white fabric RST (Right Sides Together) over the charm square on the left side of the charm square. Sew 1/4inch seam down the long side.
Step 4 - Lay charm square RST over the white strip on the right side of the charm square and sew 1/4inch seam down the long side.
Step 5 -Continue adding a white strip and then a charm square to row until you have 7 charm squares across and a total of 9 white strips across.
Step 6 -Press seams outward towards the white fabric strips.
Step 7 -Lay 2.5in long white sashing on RST on the top raw edge of the row. Sew top edge using 1/4" seam. Repeat for the bottom edge of the row.
Step 8 -Continue adding a charm square row followed by a white sashing row until you have used all the rows and sashing. You will have 9 rows of charm squares and 10 rows of sashing.
Step 9 -Press sashing seams inward toward the white sashing.
Step 10 - Add backing, quilt as desired, and bind.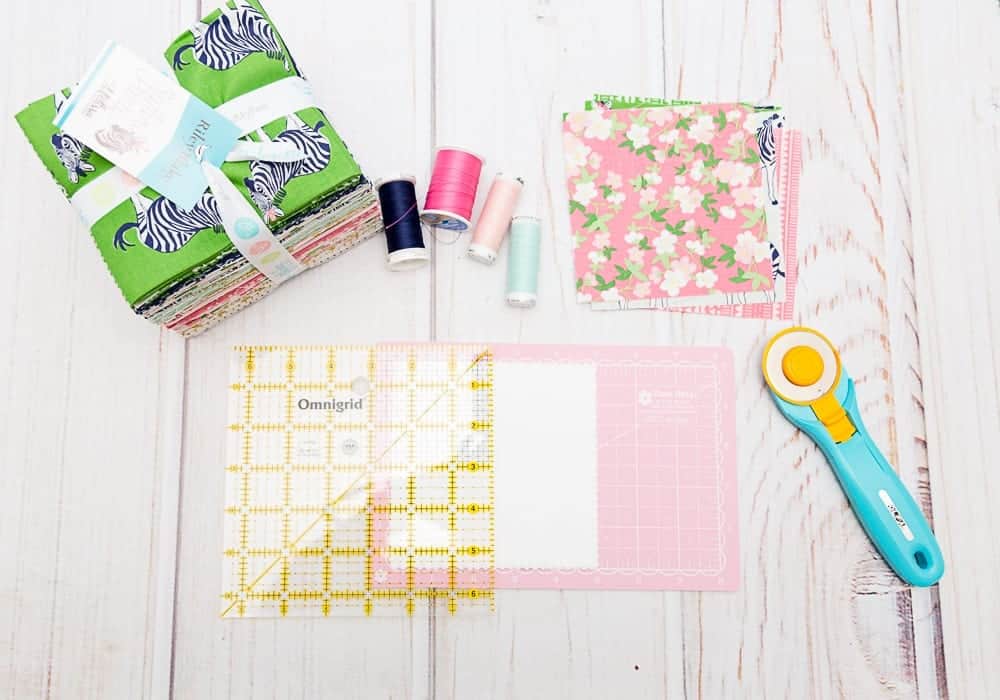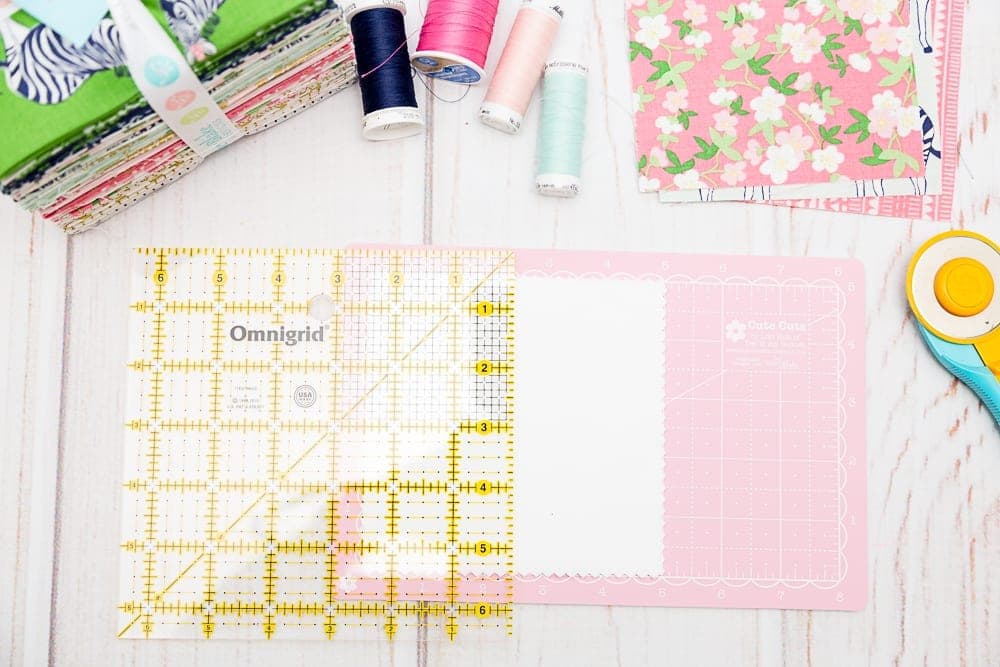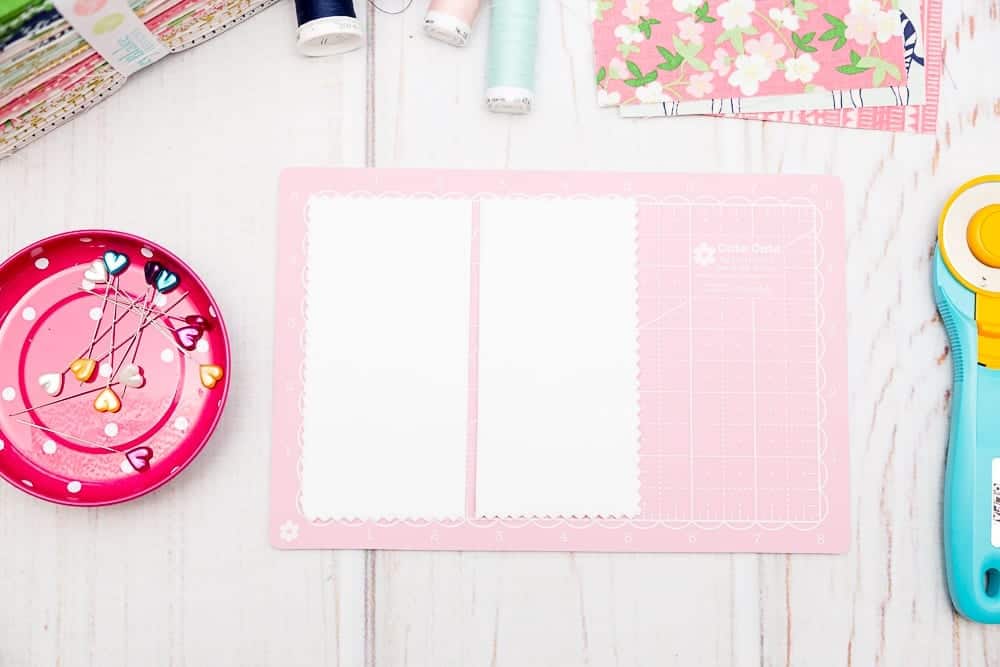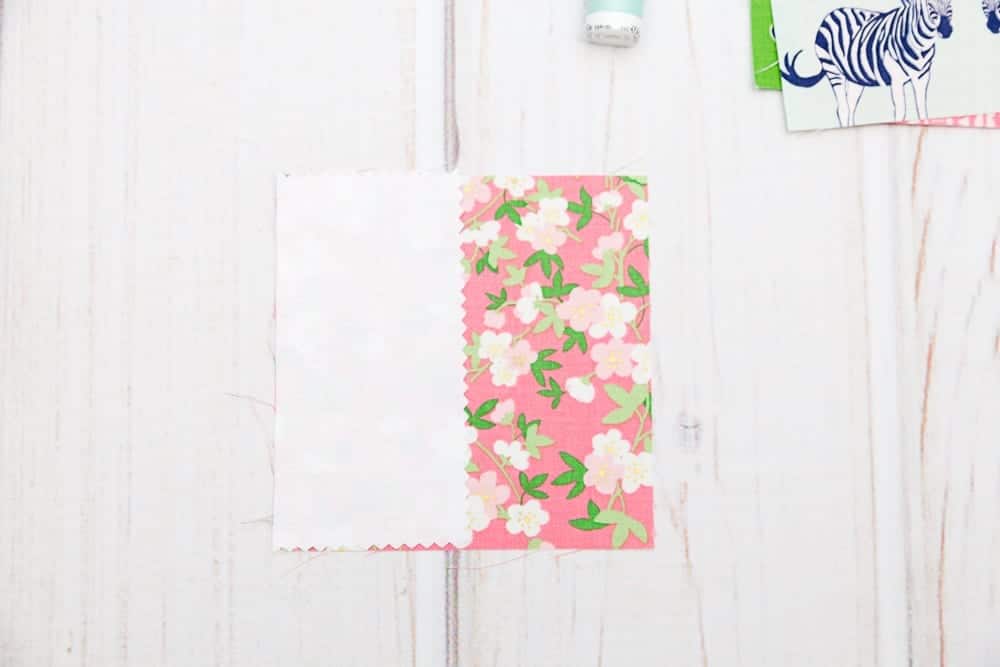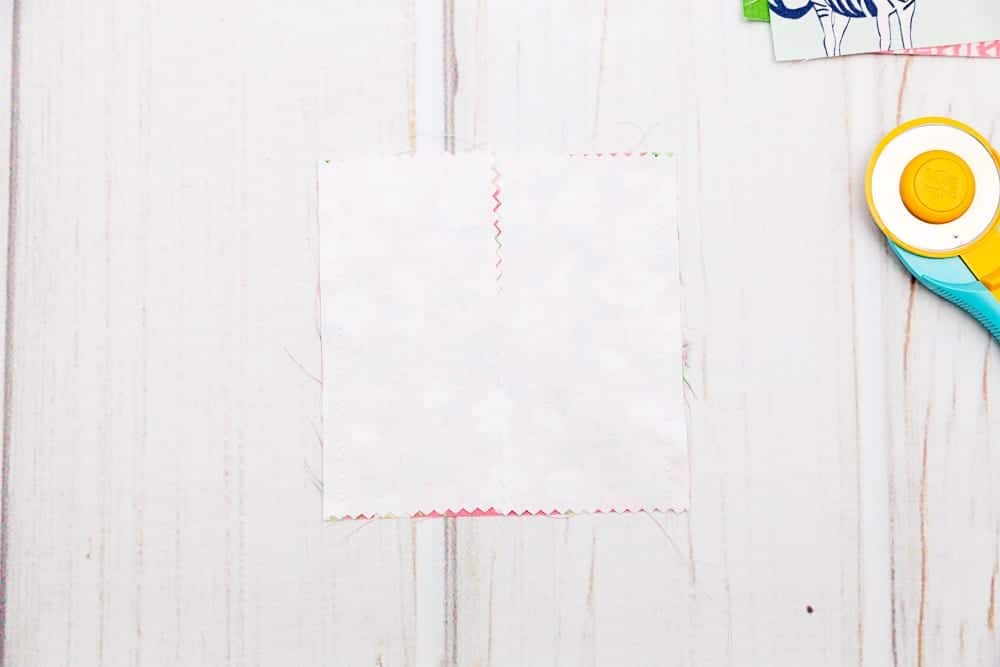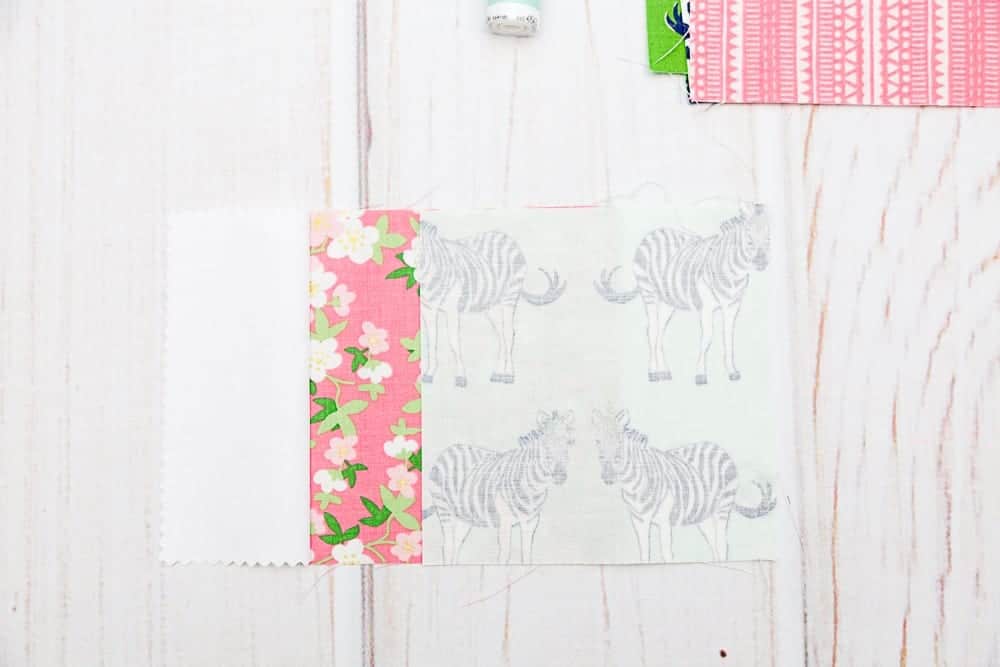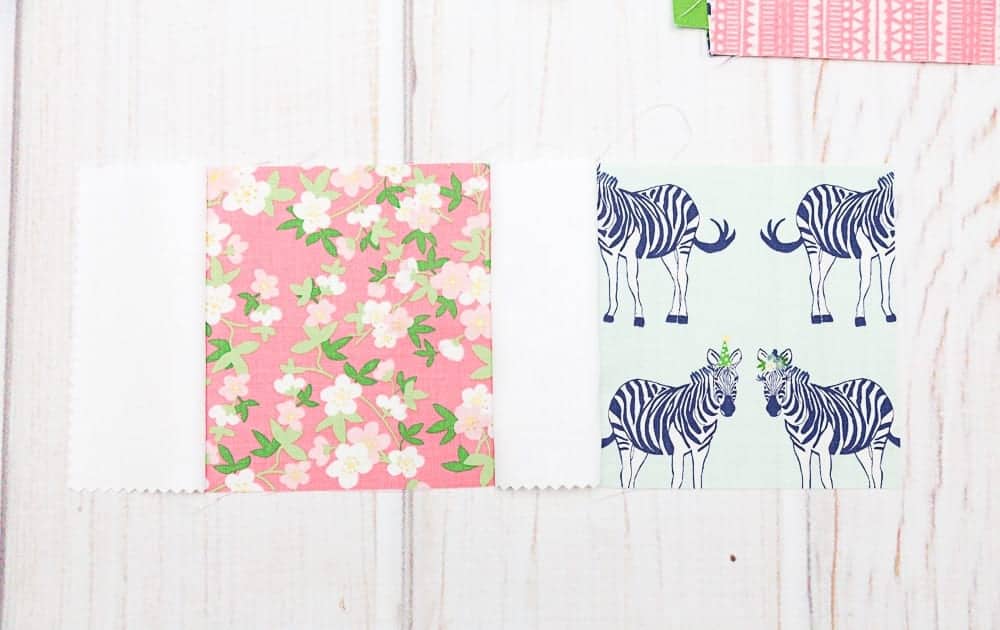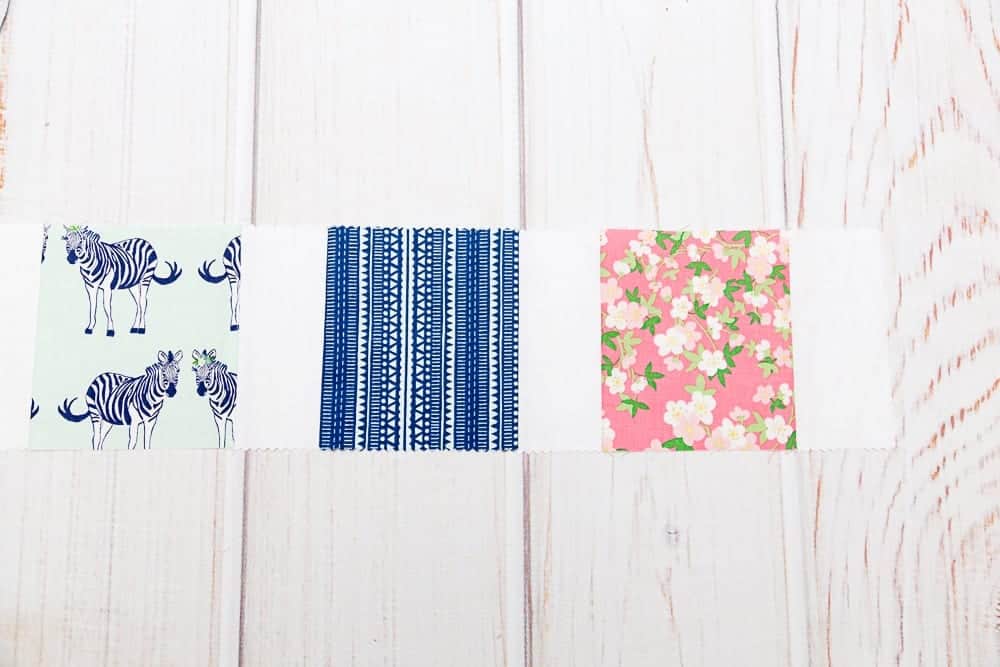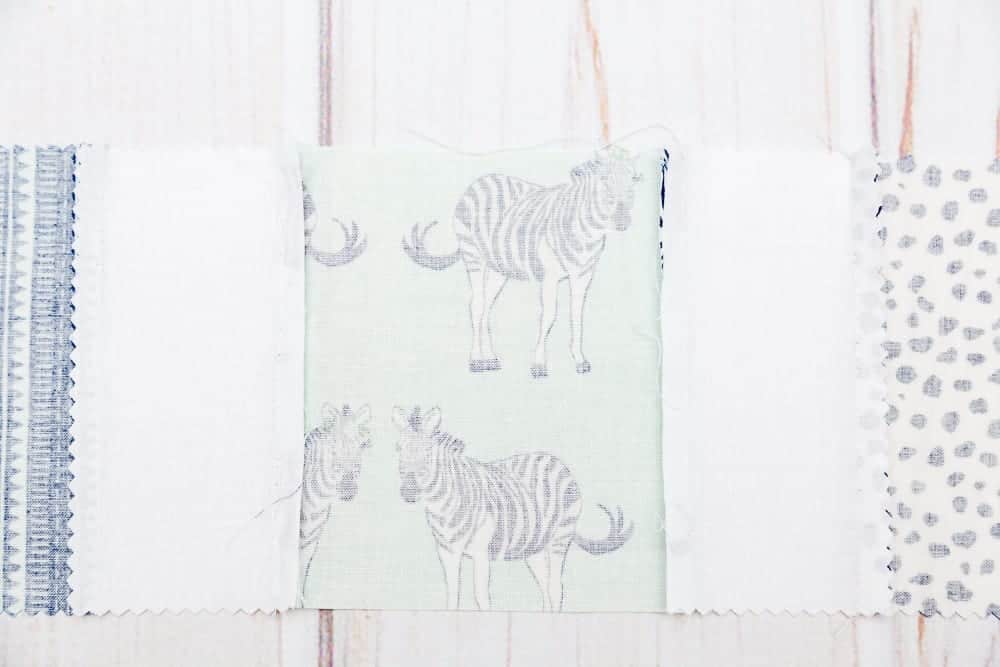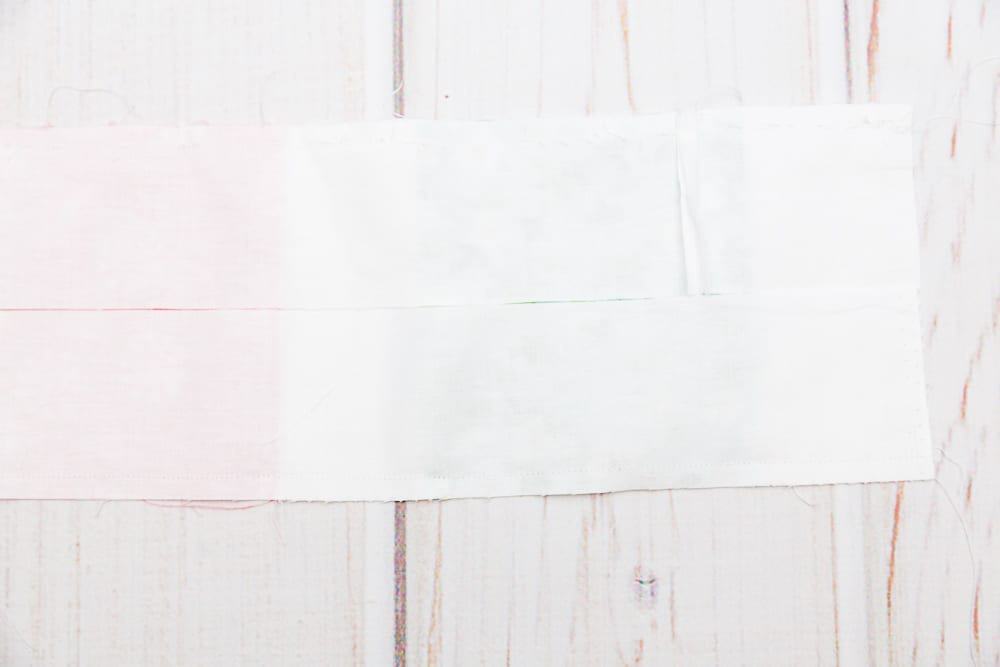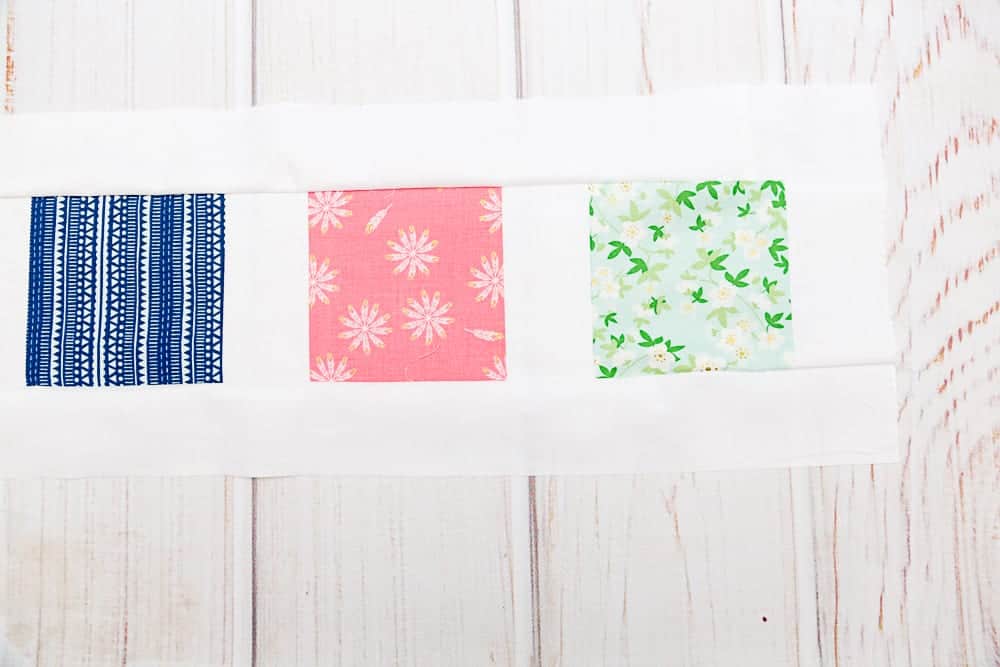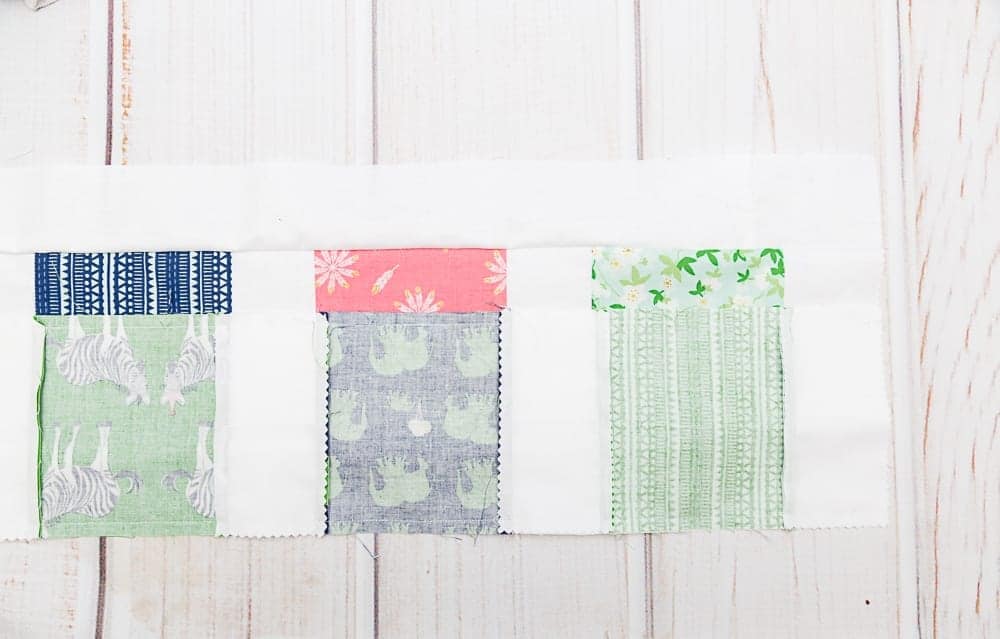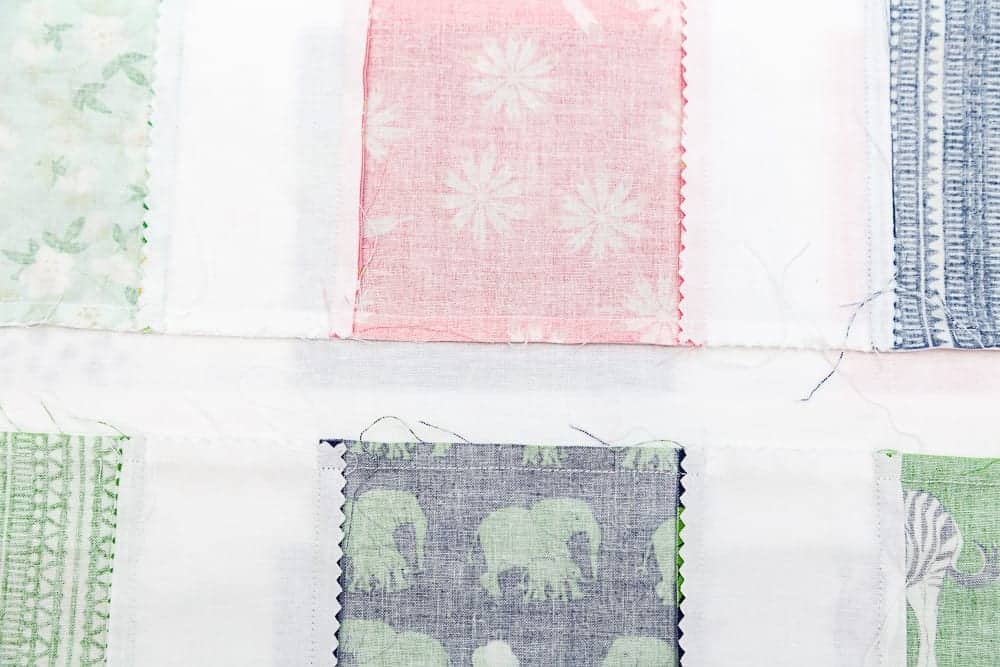 More FREE Quilt Patterns: