Here is an easy DIY Halloween Pumpkin Pot Holder Tutorial to whip up quickly for Halloween. These are super can and can be used as hot pads or trivets to place hot food on. You can use a few different fabrics and make the Pumpkin potholders reversible for a little extra fun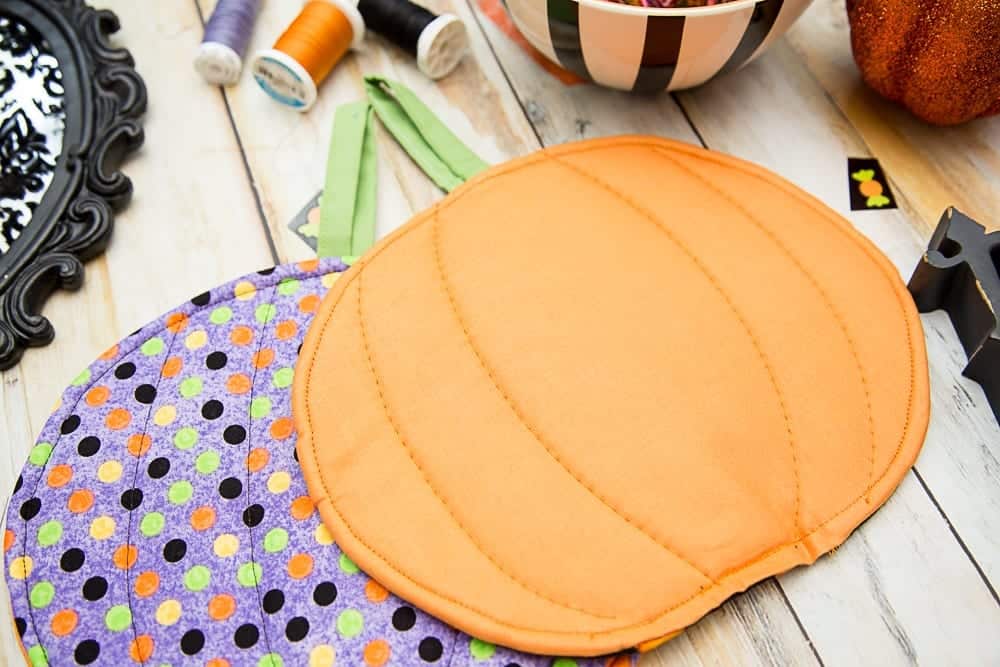 My favorite detail of these is the stitching that makes the little pumpkin stripes and is fun to sew. I will show you some of the great features on my Sapphire 965Q that I used to make sewing up these Halloween Pumpkin Potholders even easier.
More Halloween Projects
Supplies
1 Fat quarter of orange fabric or scraps from a few different coordinating fabrics (I used Riley Blake Crayola Colors Box for the range and craps from my stash for the rest.)
2 inch wide by 12 inch long strip of fabric for the handle (I used Riley Blake
2" bias tape maker (*optional)
Fabric marking pens (my favorite are iron off Frixon)
3 layers of batting or Insul-Bright Heat Resistant Batting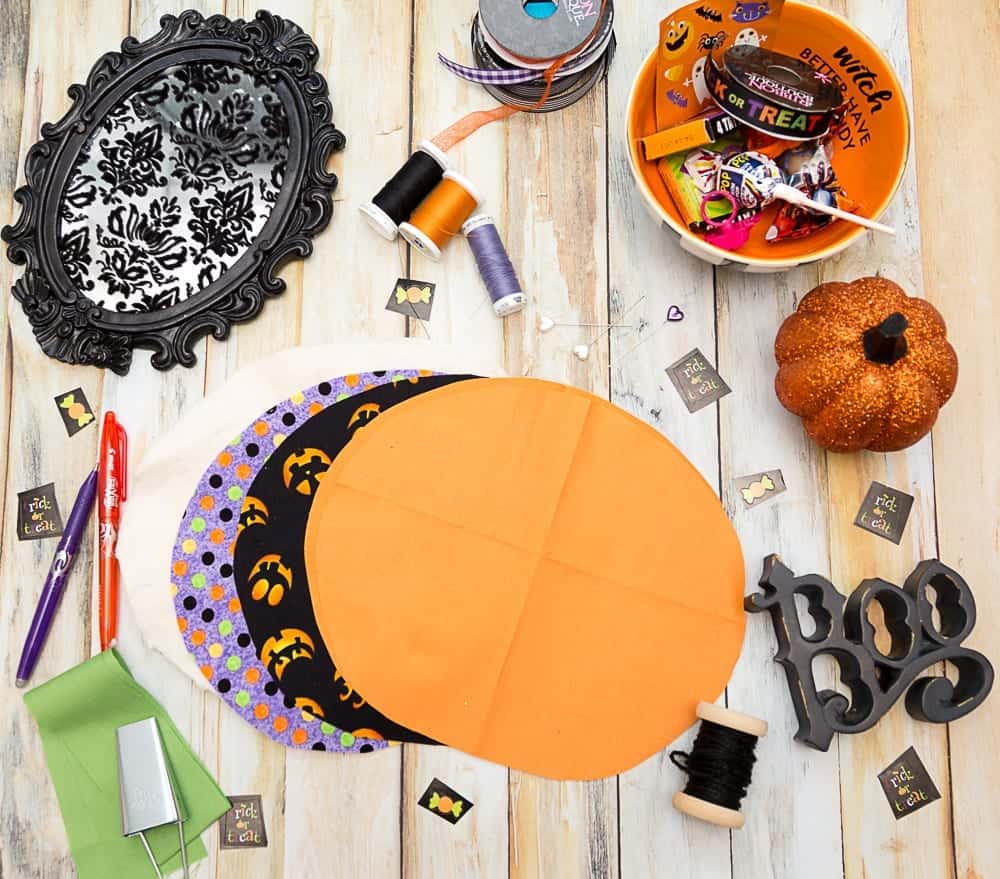 Pumpkin Pot Holder Instructions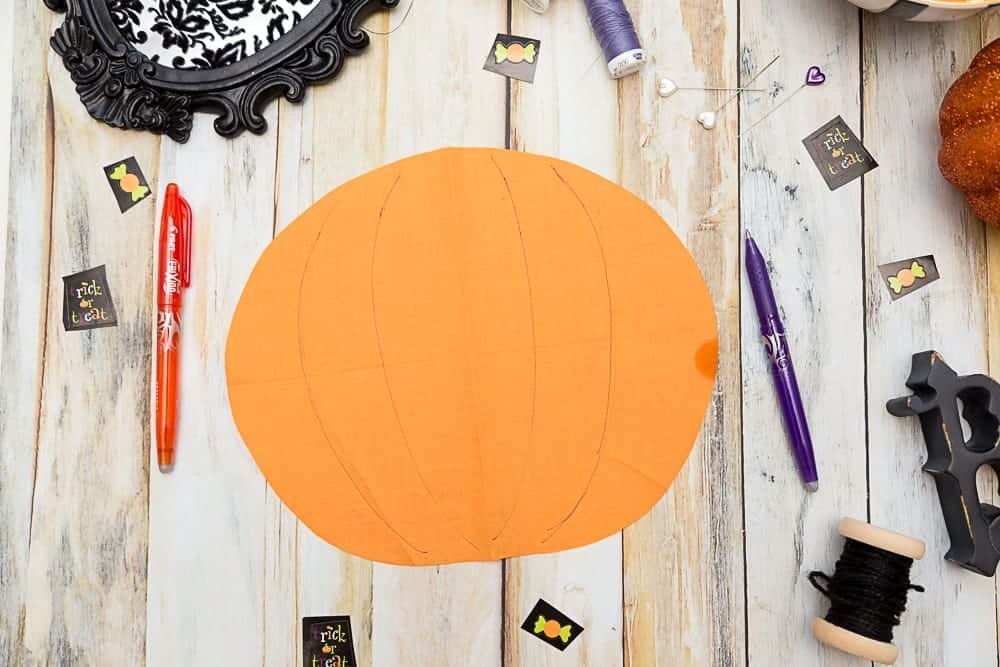 Step 1 - Cut out an 4 oval pumpkin shape from your coordinating fabrics. Mark 2 top sides with pumpkin stripes.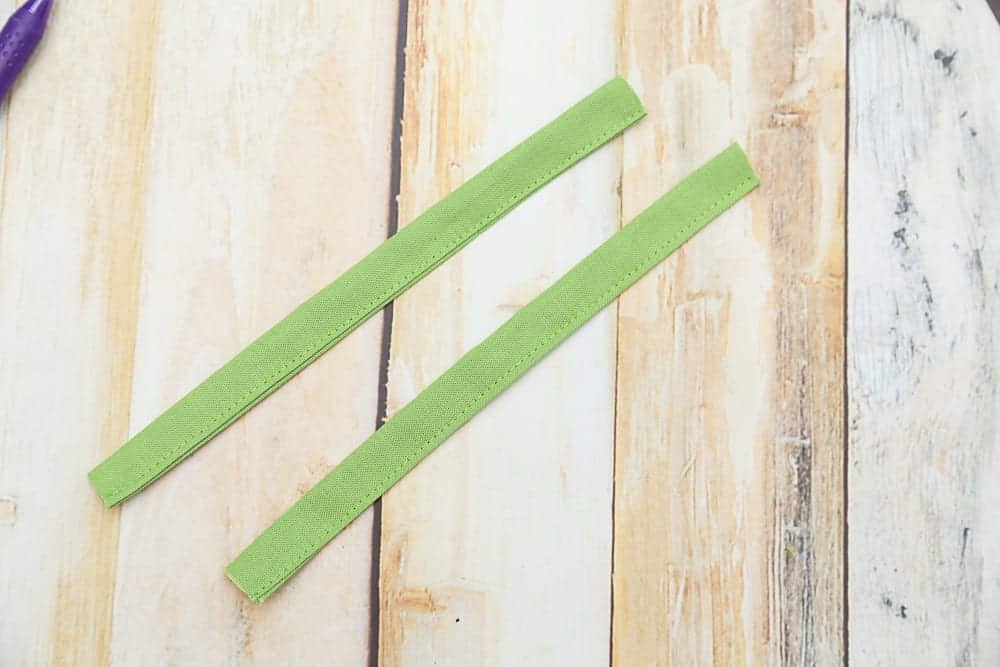 Step 2 - Make pumpkin stems with bias tape maker. Fold the stems in half to mark the middle. Fold fabric from inward to the middle crease for both side of the fabric. Then fold in half again and press. Top stitch the edges of the stems. Cut into 6" strips.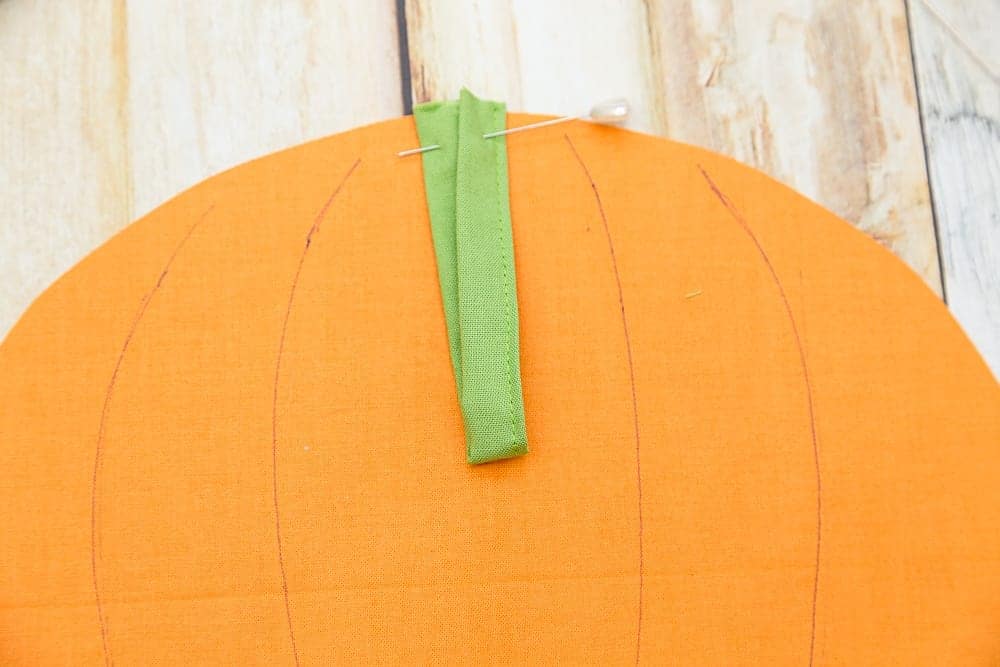 Step 3 - Fold pumpkin stem in half and pin to front of pumpkin.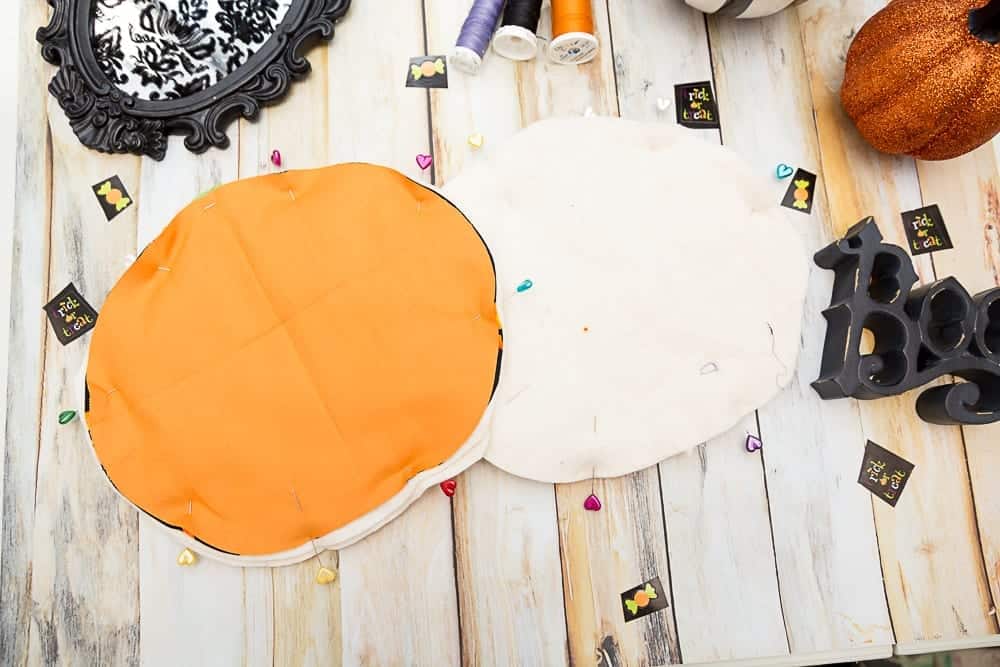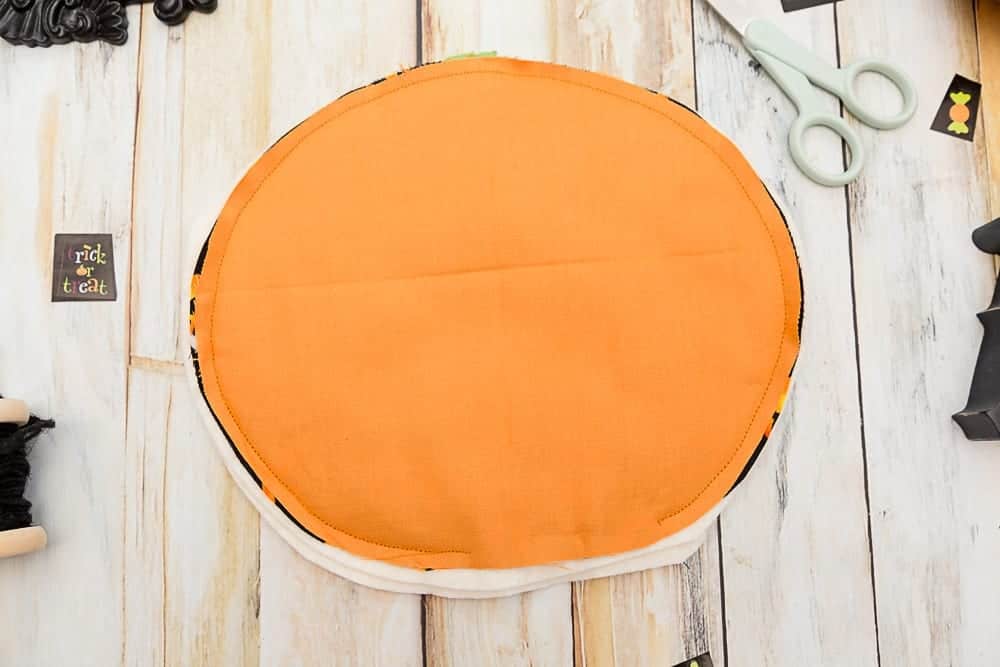 Step 4 - Place top and bottom fabric pieces right sides together, then place 3 layers of batting under the wrong side of the bottom fabric piece.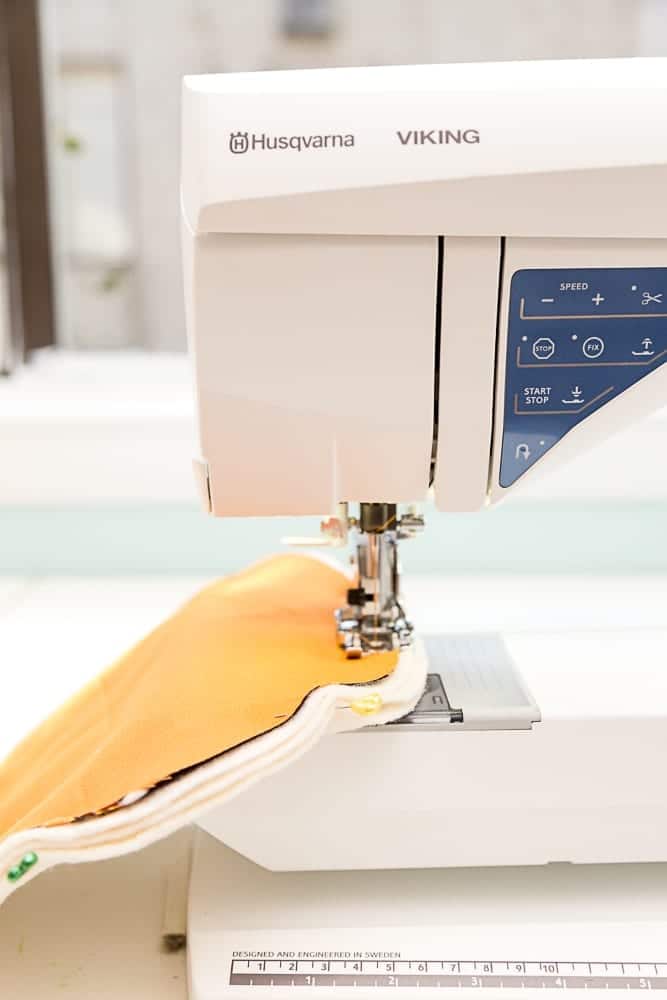 Step 5 - Sew around pumpkin using 1/4inch seam, leaving a 4 - 5 inch opening at the bottom to turn right side out.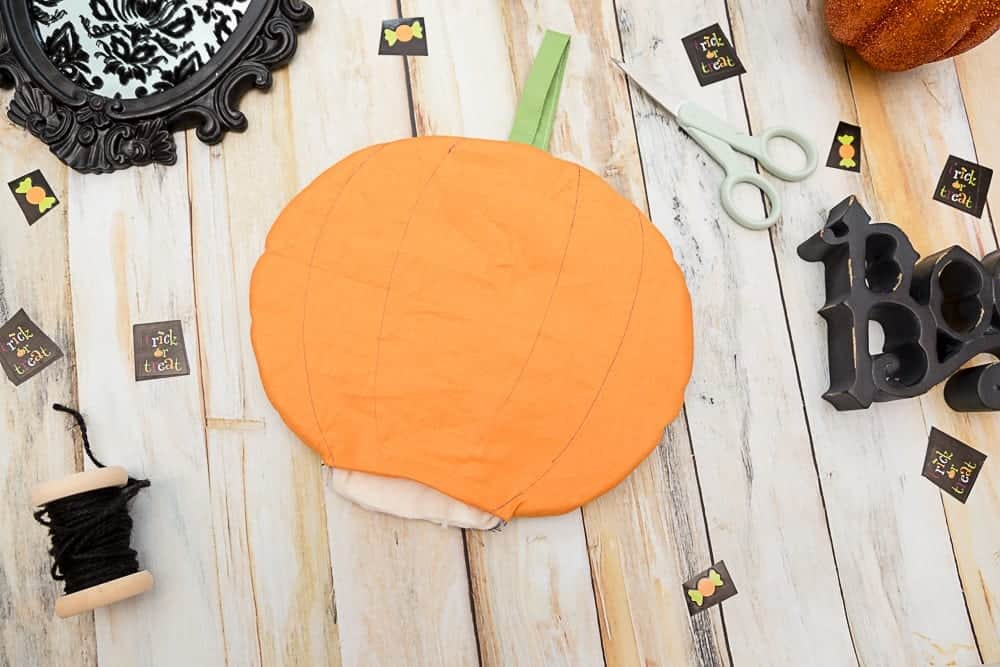 Step 6 - Flip the pumpkin right sides out.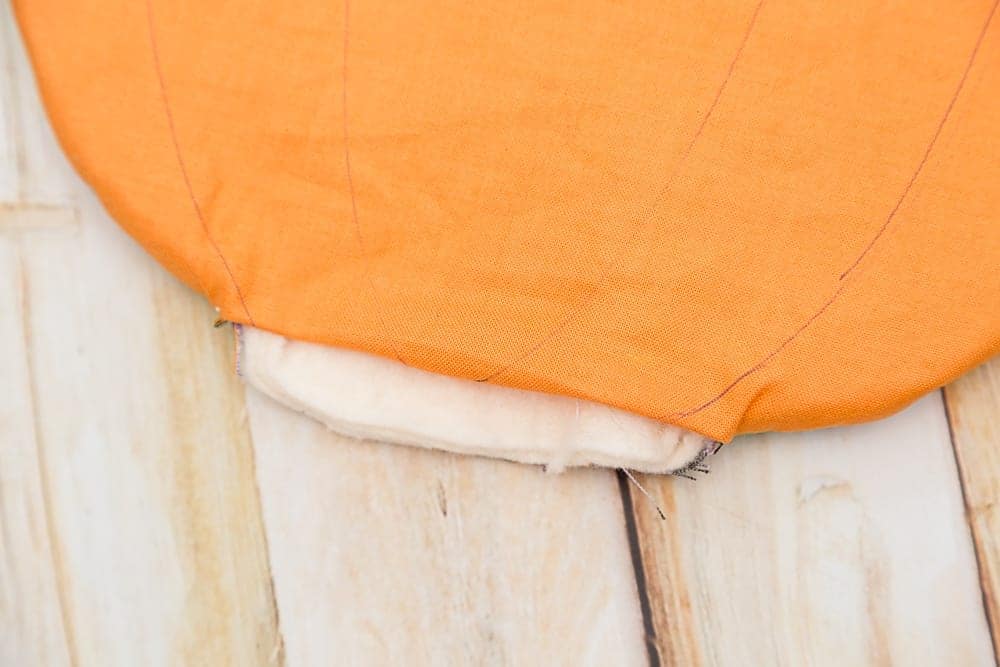 Step 7 - Tuck the raw edges of the open seams in 1/4in.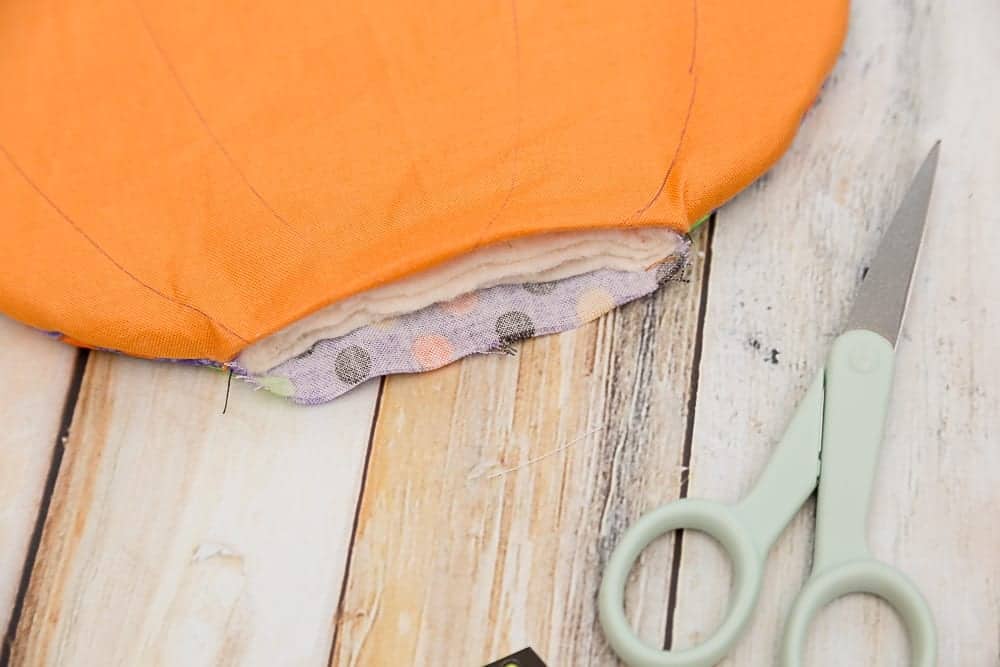 Step 9 - Trim the batting approx 1/4in so it it even with the tucked under seam.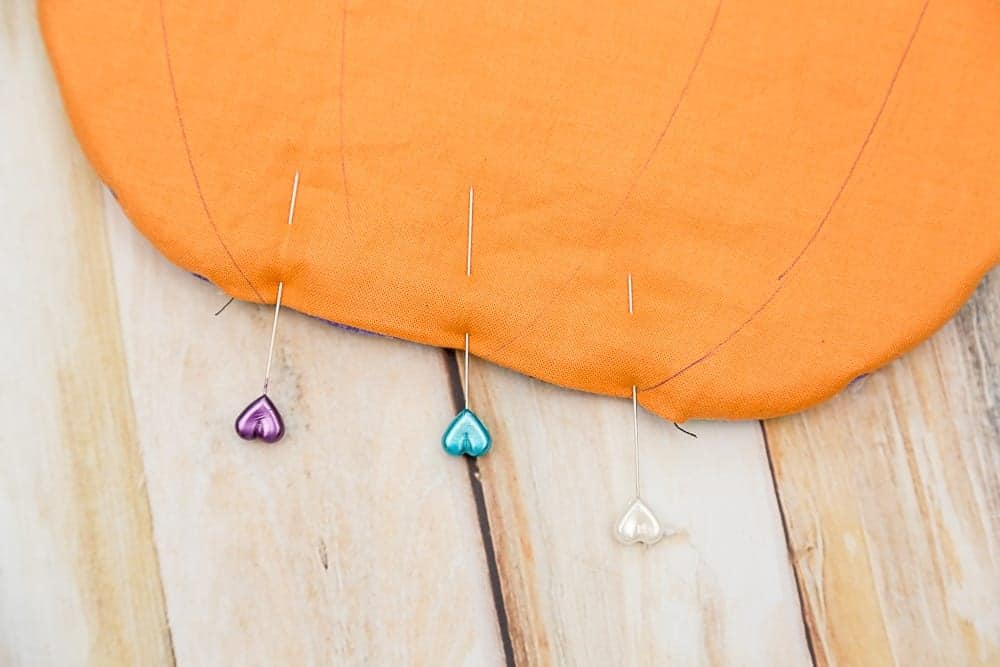 Step 10 - Pin to hold closed.
Step 11 - Topstitch using a 1/8in seam around the edges making sure to catch the raw edges of the turned under fabric to close seam.
Step 12 - Using a long stitch (I set mine to 5), straight stitch down the markings for the decorative pumpkin lines.
Tips -
When sewing seam around pumpkin I recommend using a walking foot to prevent the batting from shifting. Mine is an interchangeable walking foot from Husqvarna but it you don't have a Husqvarna Viking Sewing Machine you can also use the Distinctive Brand Walking Foot that fits nearly any sewing machine.
Place the batting on the bottom part of the sewing machine, against the feed dogs allowing the feed dogs to compress more of the bulky batting.
Use a larger needle and a bigger stitch.
You can also check out this post for some really useful sewing machine features to use when quilting.
Pin for Later --->> DIY Halloween Pumpkin Potholder Tutorial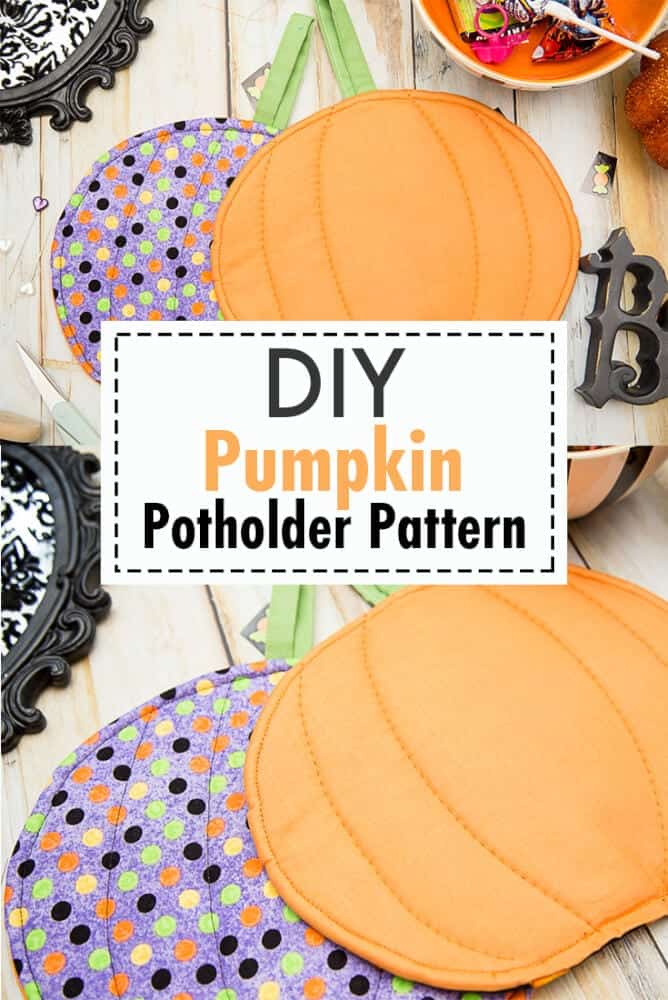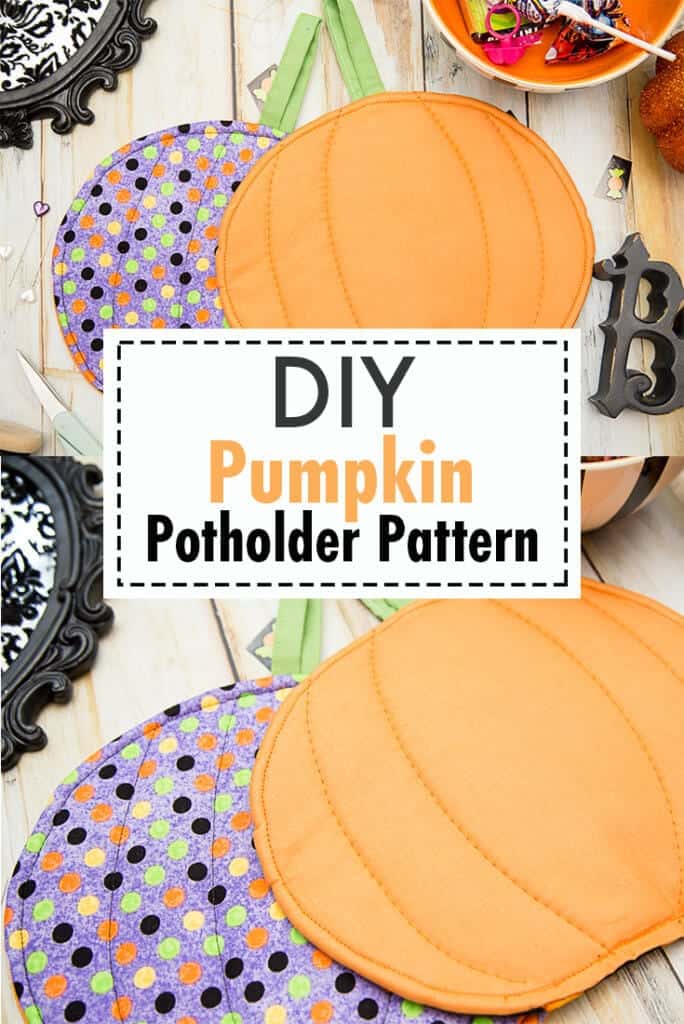 Pin the Pumpkin Potholder Pattern and Tutorial to Make Later!