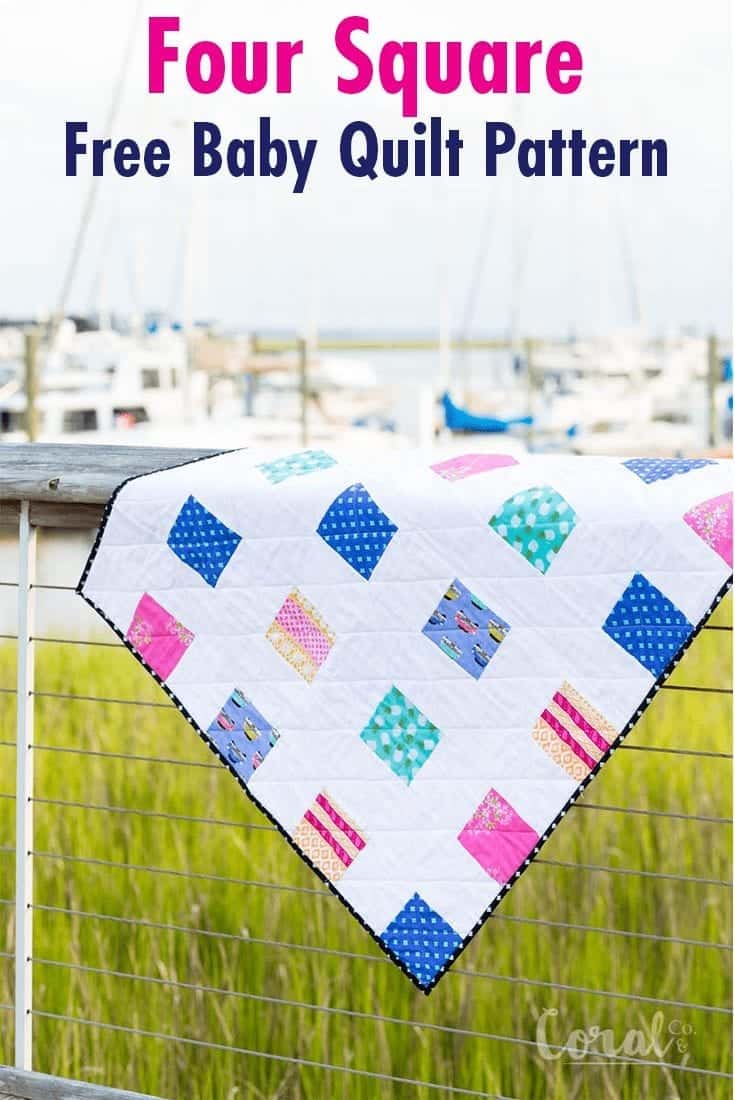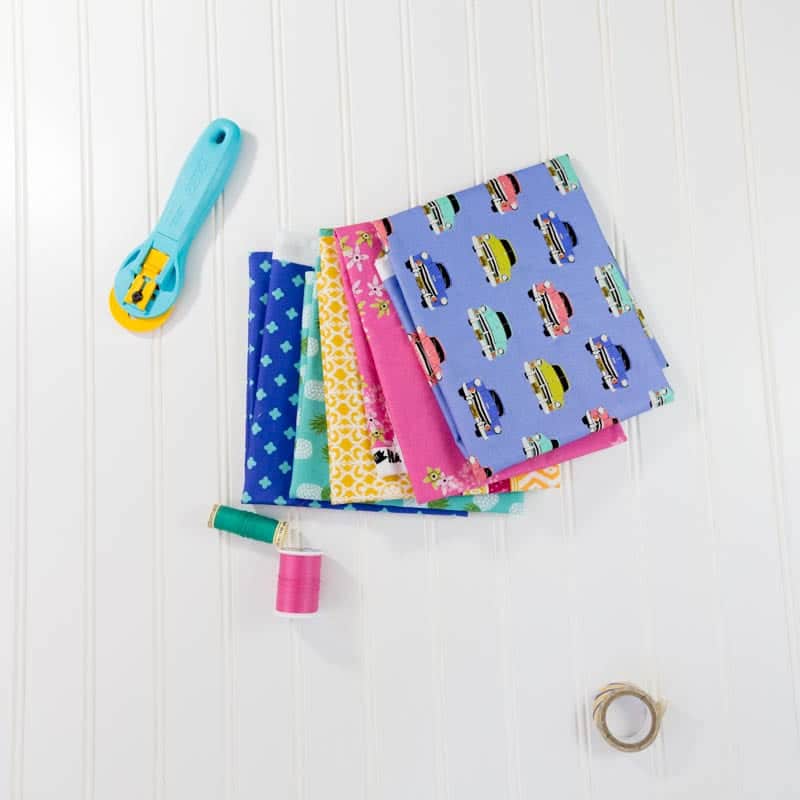 This Free Charm Pack Baby Quilt Pattern makes use of simple but bright prints. Patty Young's Colorful new line Club Havana's bold prints are perfectly suited for the Four Square Quit Pattern. The four square quilt pattern is an incredibly fast pattern to sew. The entire quilt took four hours from start to finish. Including basting, quilting, and binding.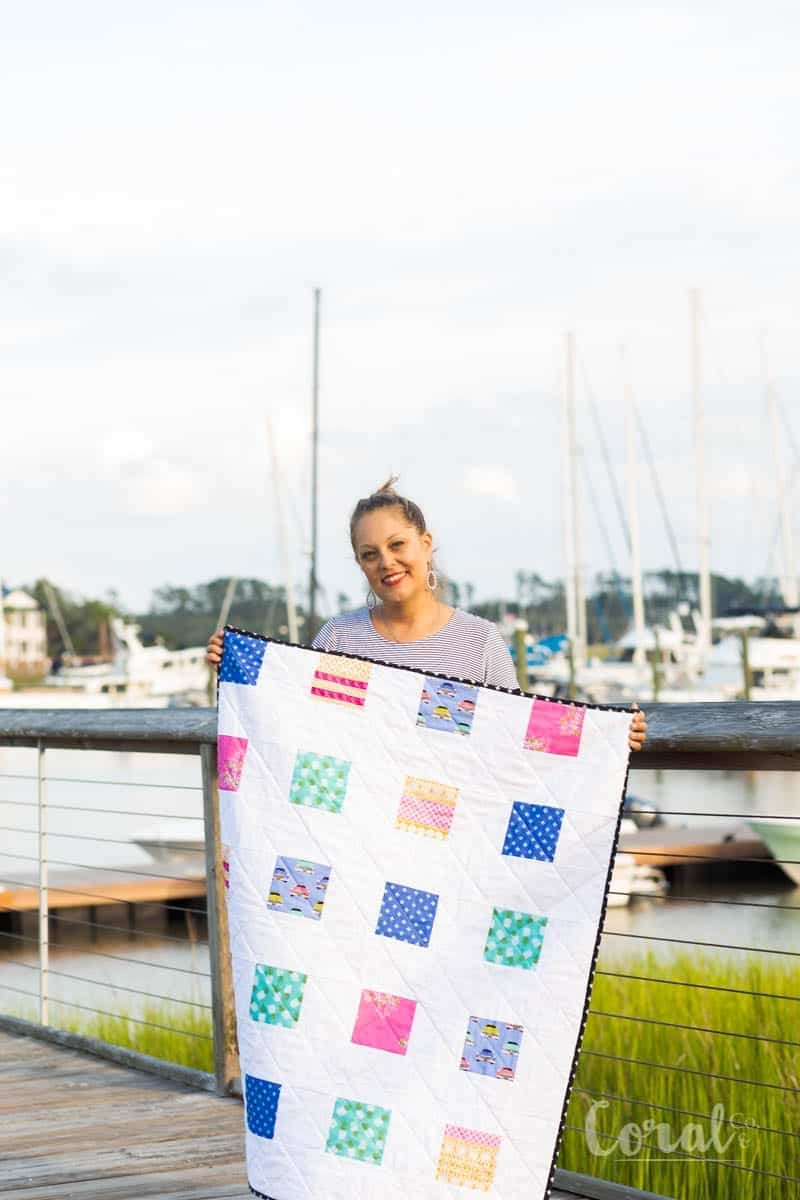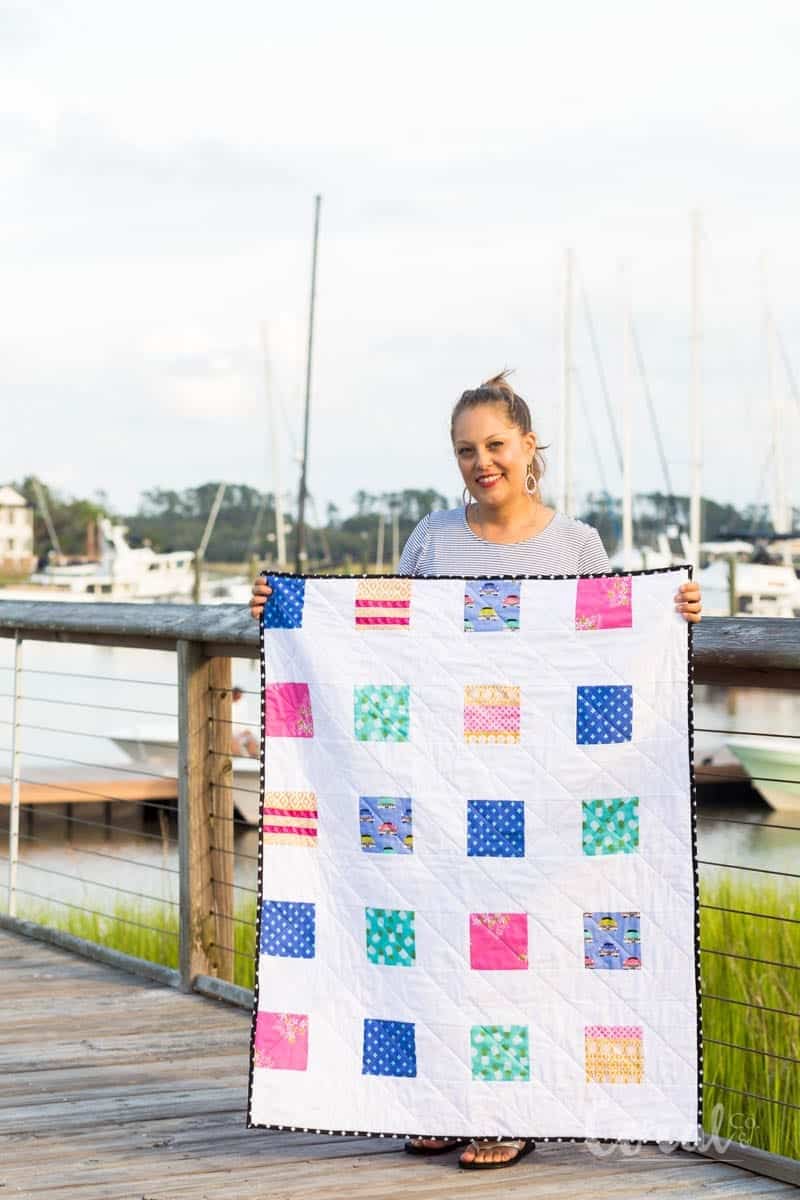 FREE Baby Quilt Patterns: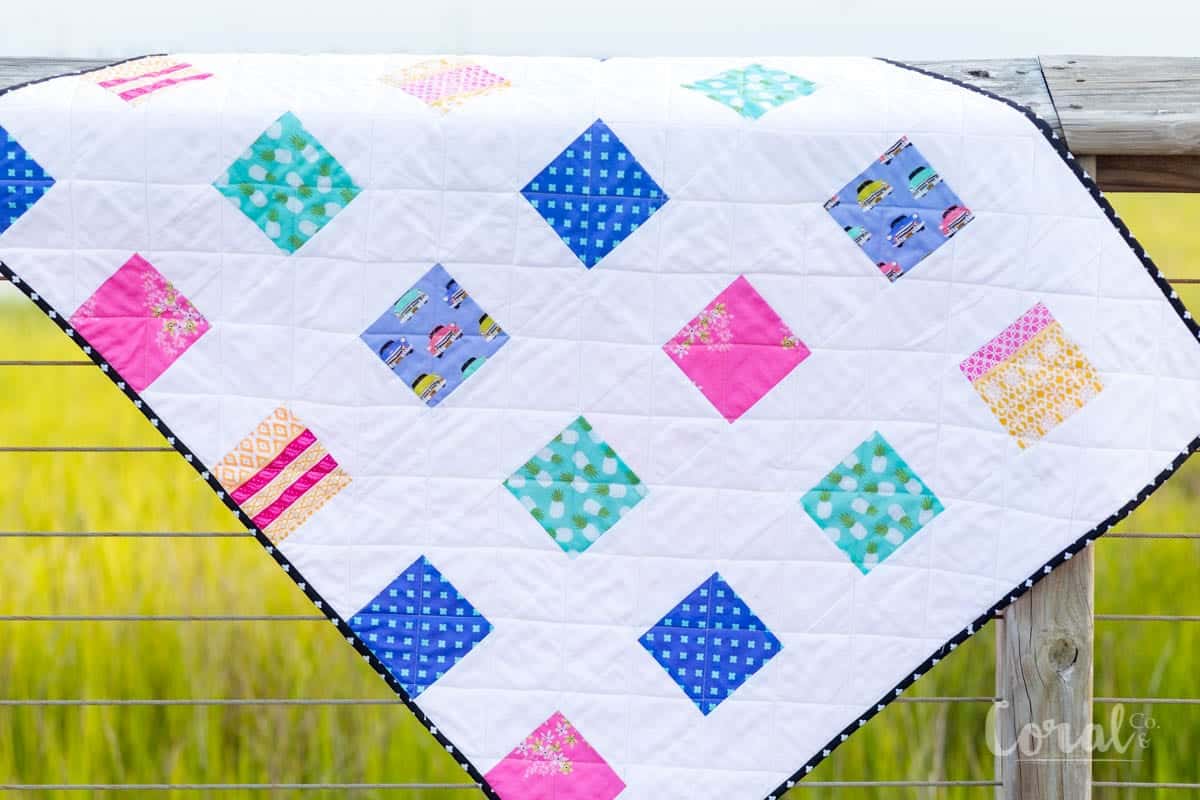 More Baby Sewing Projects: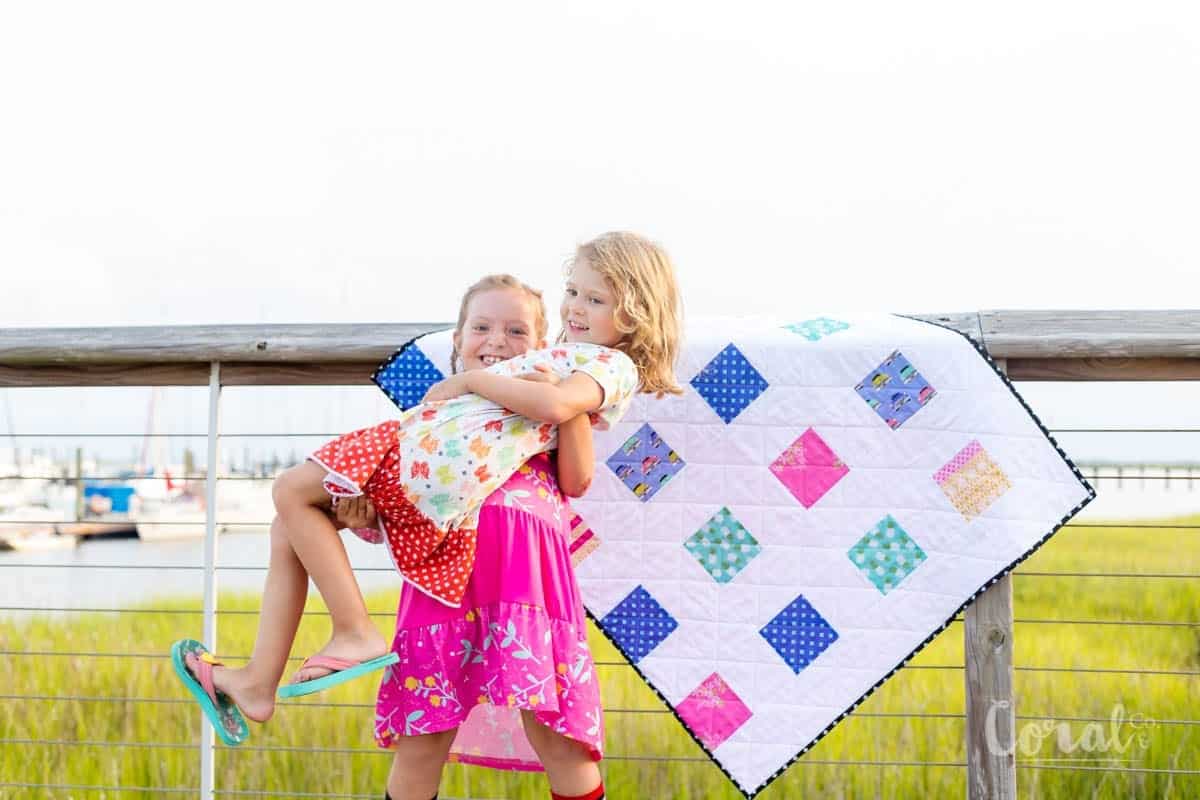 I quilted it with simple diagonal diamonds that finished quickly but still have a nice clean look. The quilt pattern is called foursquare like the child's game played on the playground. Each colored block is one corner out of four squares and so the name.
So it is the perfect last minute quilt to gift as a baby shower gift. You might also like the simple square baby quilt pattern.
The backing is from Patty Young's previous line, but I had enough on hand for the backing and I thought it went with the tropical vibe.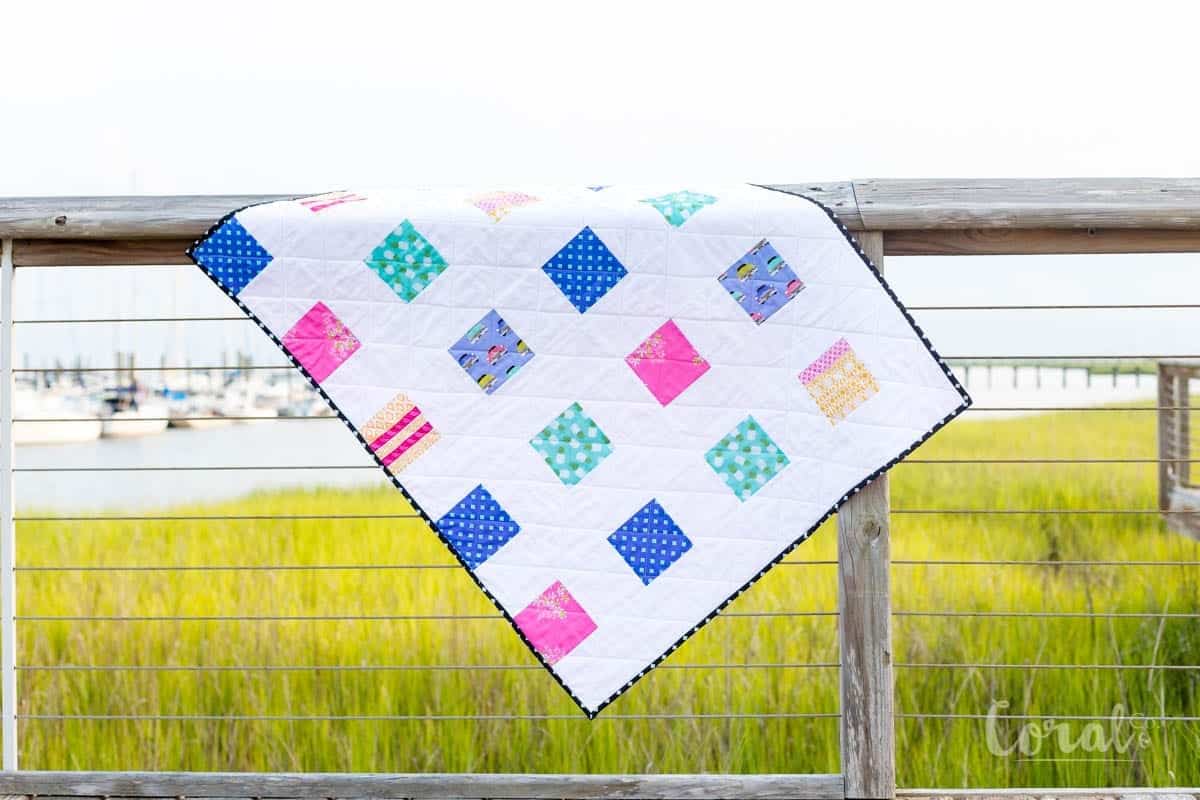 Four Square Quilt Pattern Supplies Needed
(20) 5" colored fabric squares (Club Havana)
(20) 5" white fabric squares (Riley White)
2/3 yard white fabric or 40 additional 5" white fabric squares.
1 and 1/3 yard backing fabric
1/3 yard binding fabric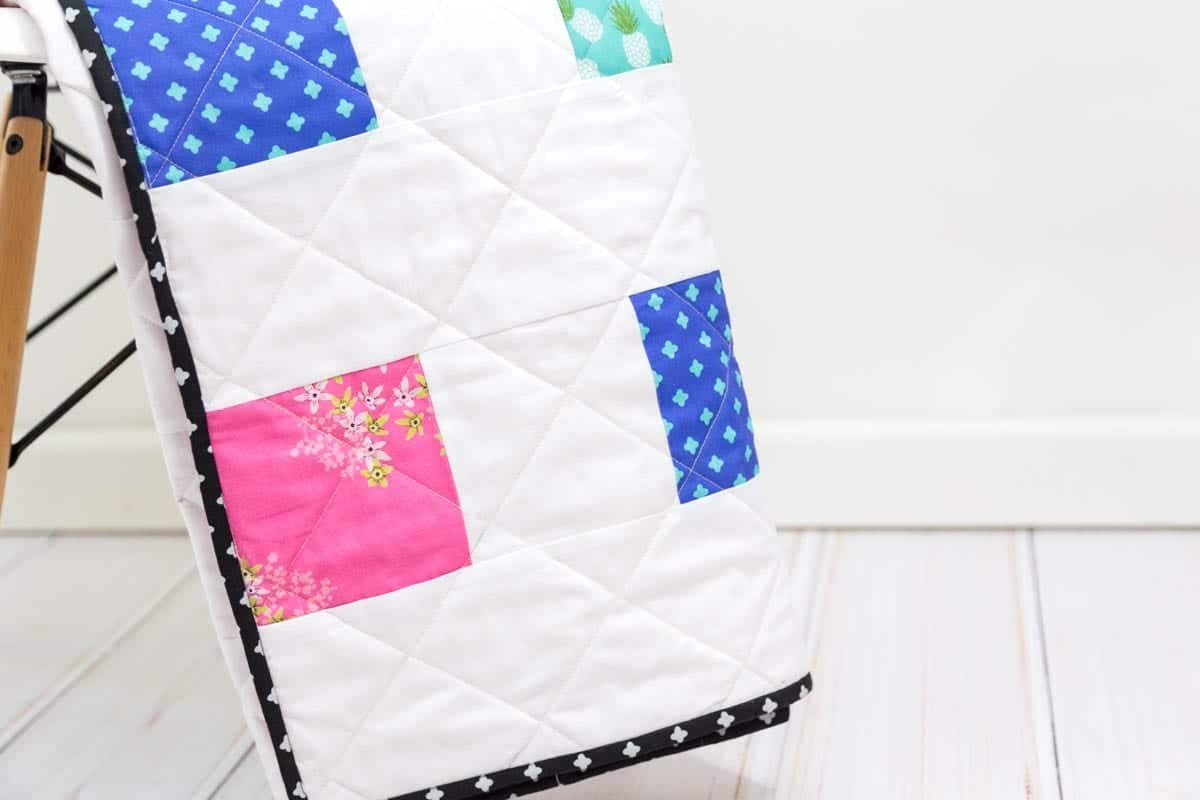 Charm Pack Baby Quilt Pattern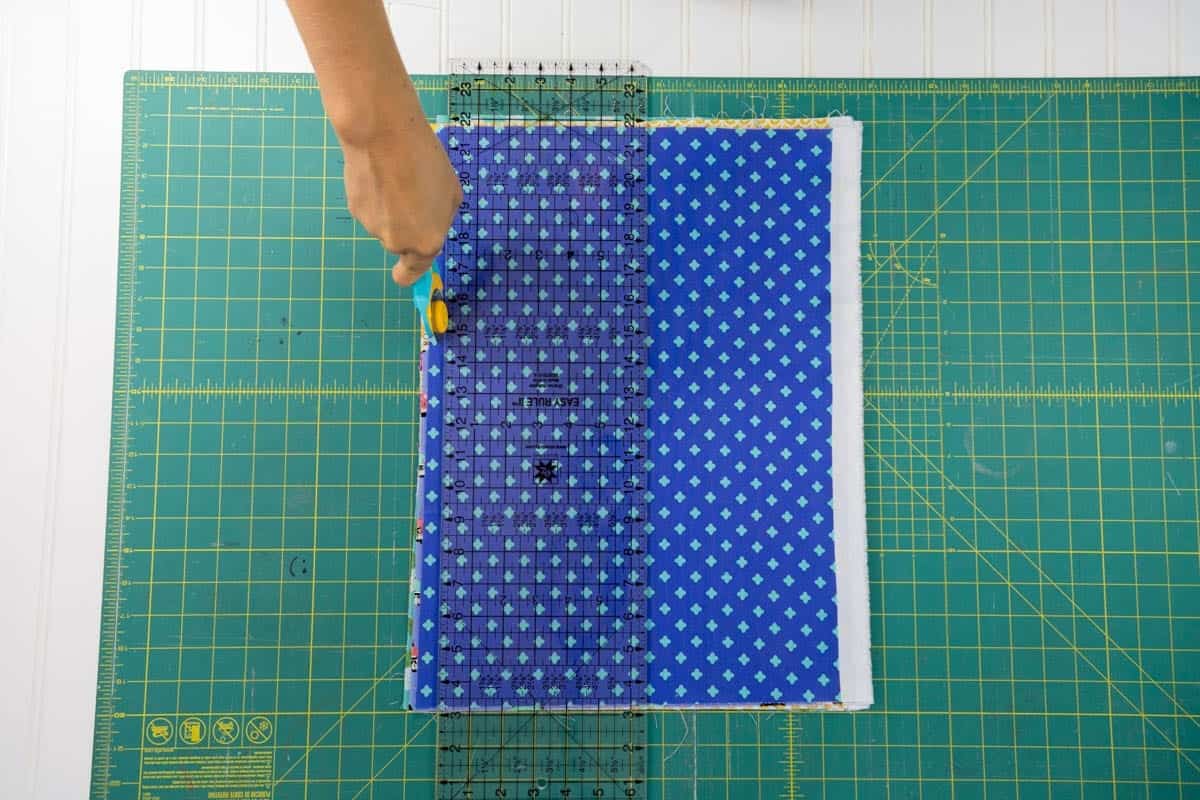 If not using a charm pack, cut white fabric and colored fabric into 5-inch strips
Cut strips into 5-inch squares.
Cut white fabric into 5" x 36" long strips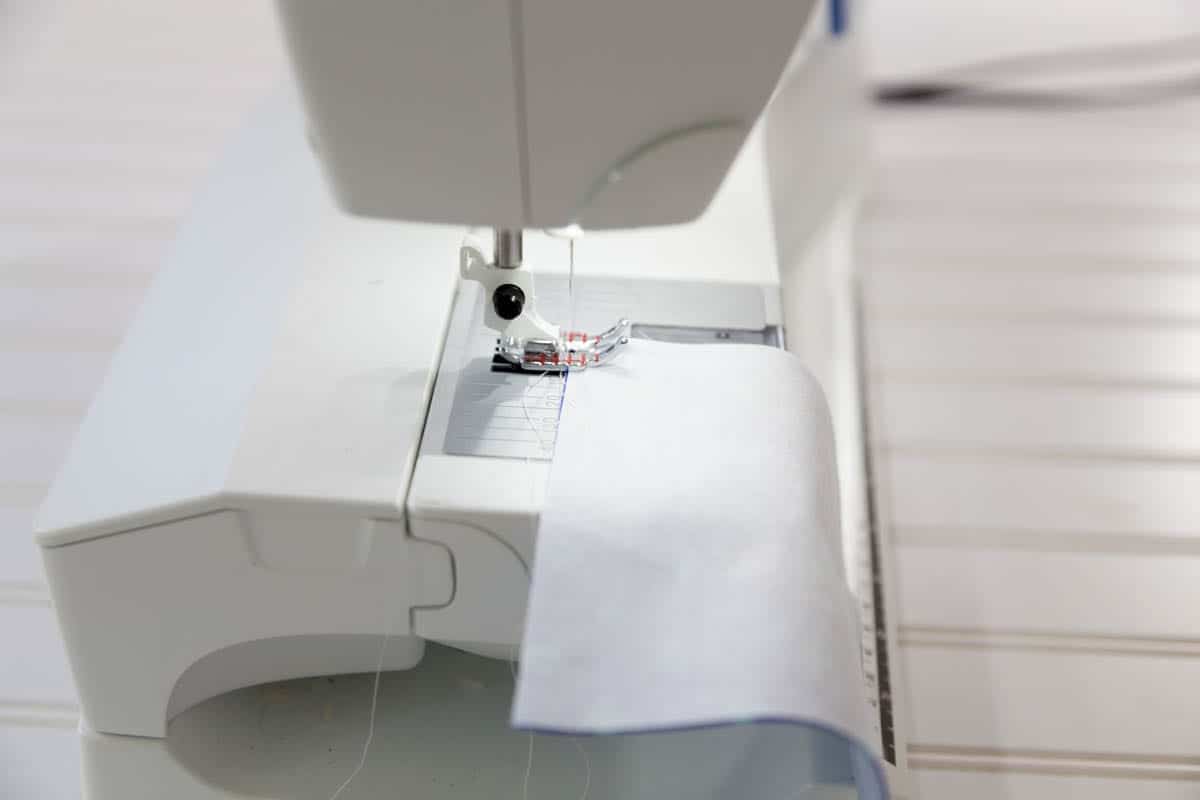 Sew 1/4" down the right side.
Unfold and add next colored square to the other side of the white square to form a strip.

Sew 1/4" down the right side.
Repeat until you have sewn 4 colored squares alternating with four white squares to form a strip.
Press seams toward the darker fabric.
Place white strip face down RST on the colored strip and sew 1/4" seam on the bottom edge. Open flat and press seam toward the white strip.
Repeat steps above until all 8 rows have been sewn together to make the quilt top.
Make a sandwich with your quilt backing and batting in between. Pin or glue baste to hold layers together.
Quilt with a diamond pattern by making lines every 3 inches down both diagonals to form a diamond.
Add quilt binding to finish.
Pin Four Square Simple Charm Pack Baby Quilt to Make Later