I'm getting my sew on for Christmas, and on the list is super cute DIY Free Baby Leggings Pattern.  Seriously, babies are the most adorbs to sew for!  I have a few DIY Baby Christmas Gifts that I have been working on lately, like Knot Bow Headband Pattern I posted last week.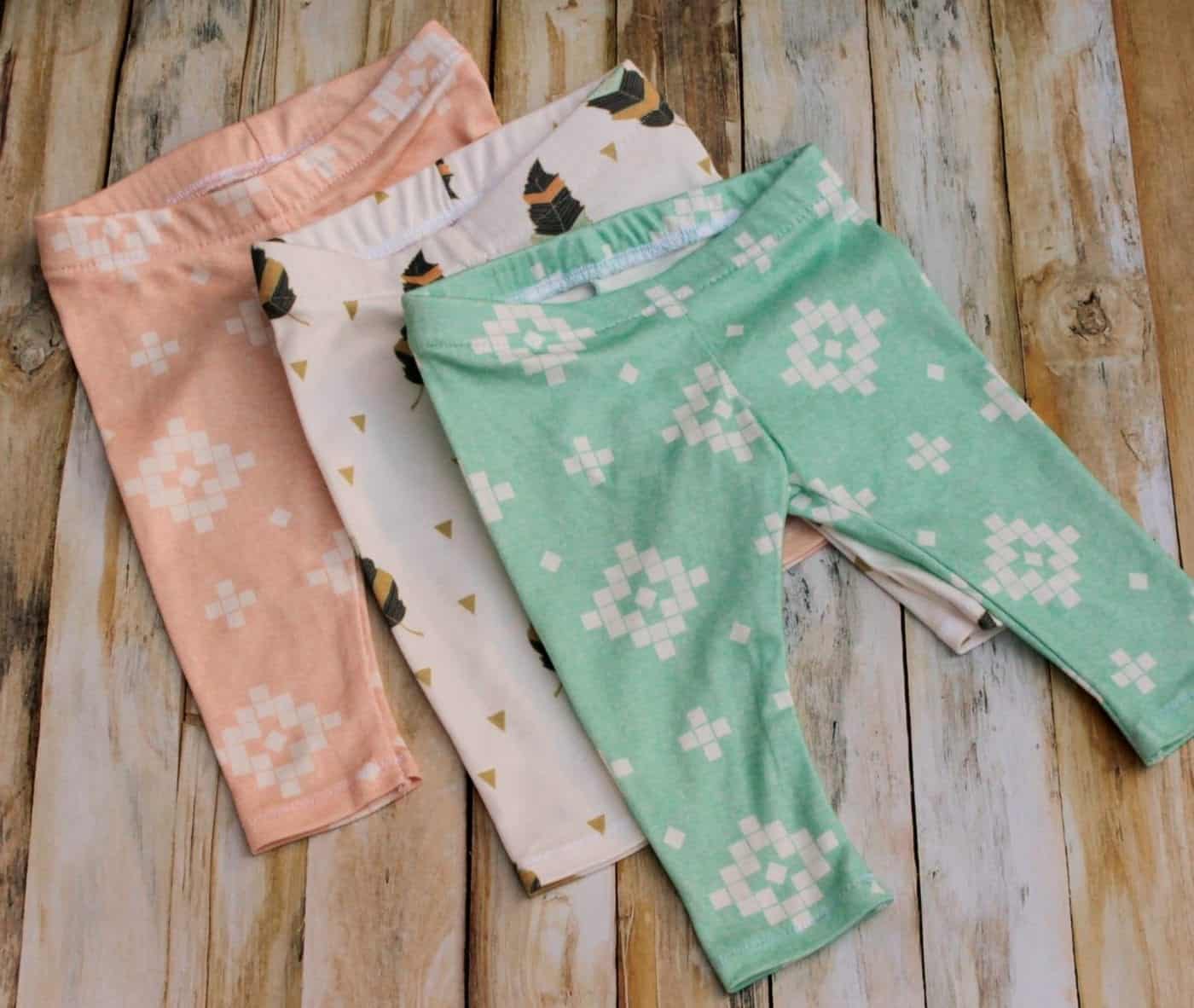 DIY Free Baby Leggings Pattern, so sweet!
You might also like to make a matching baby hat and can find the free baby hat sewing pattern here to make.
I used the Baby Go To Leggings Pattern which comes free in baby sizes!.  I made my girls a strawberry pair for Valentines last year and I love the fit.  They are the easiest pattern to sew, and can even be sewn in 15 minutes flat ( I totally timed myself when I was sewing up a batch, hehe).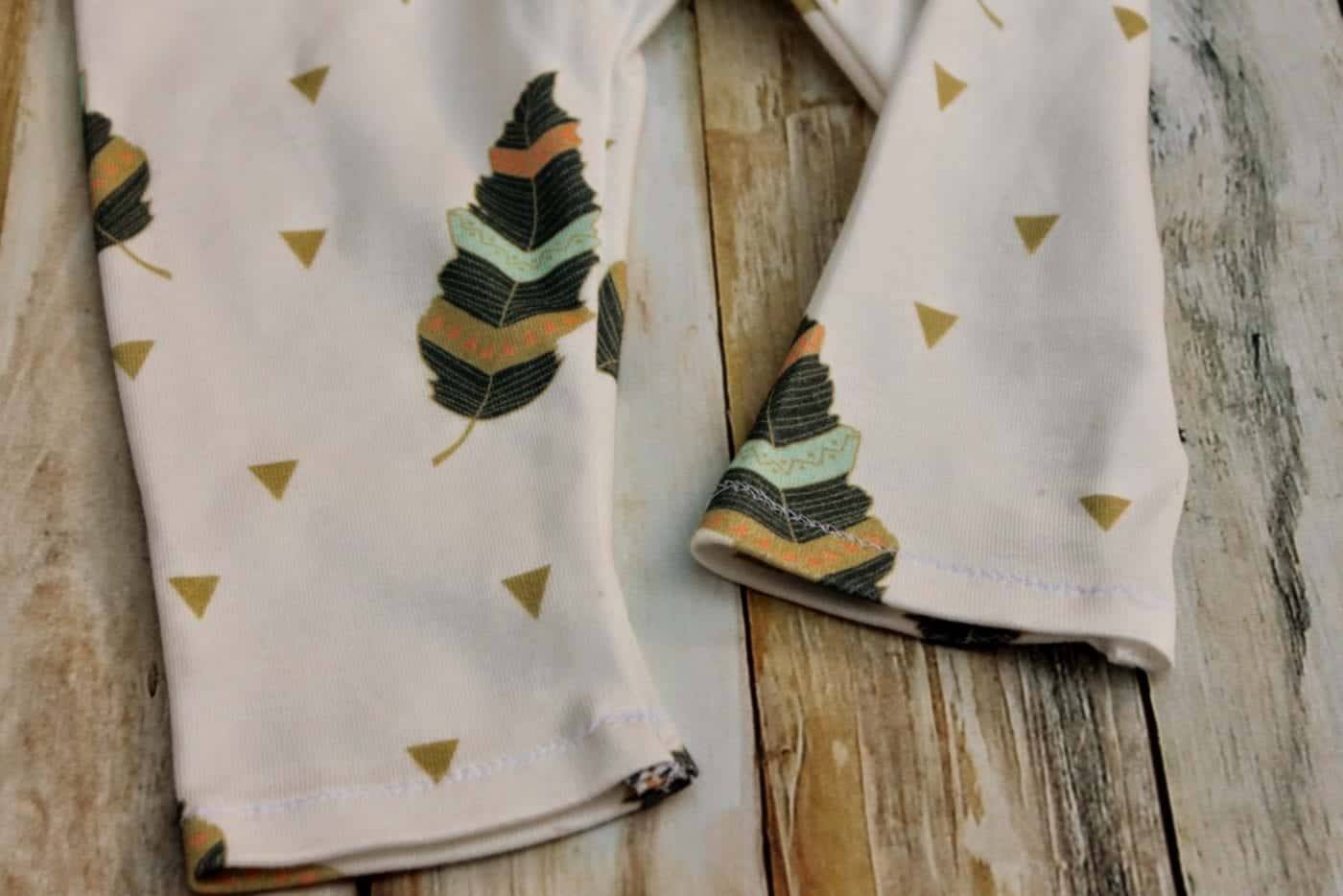 The fabric is Organic Knit Interlock from Spoonflower and is super soft when washed up.  There are some great independent designers on Spoonflower with super trendy designs.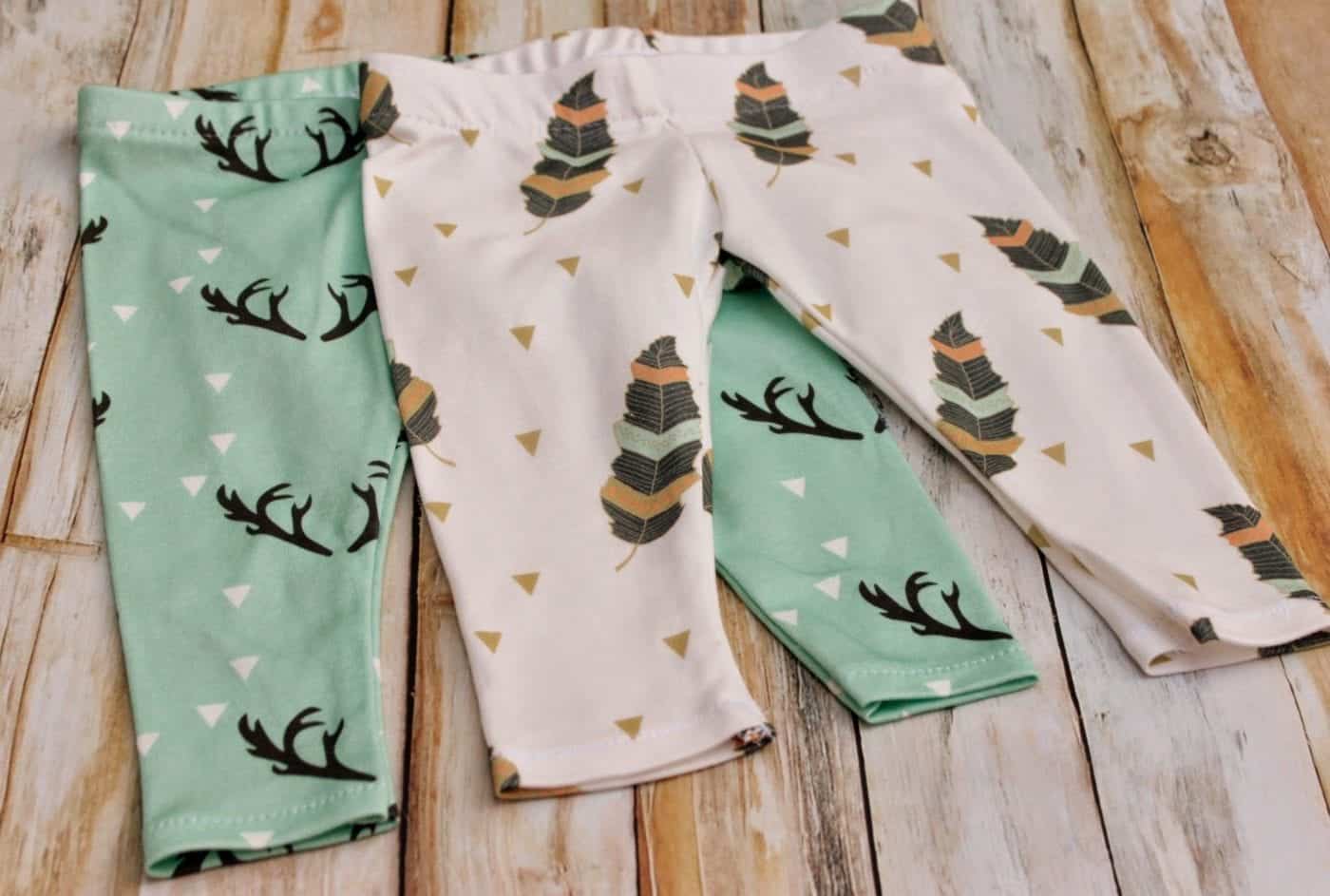 Go get your baby sew -love on <3
Fabric designs pictured:
Arizona Blush Linen and Arizona Mint Linen from Charlotte Winter.
Aztec Feathers from Mint Peony
Antler's Mint from The Little Ivie Cloth Co.