Amazon Prime Day is basically like Christmas in July.  They have amazing sales on tons of items and sell more on that day than they do even on Black Friday.  And every year that goes by it becomes an even bigger event.  There are even some great deals for people who like to sew and craft.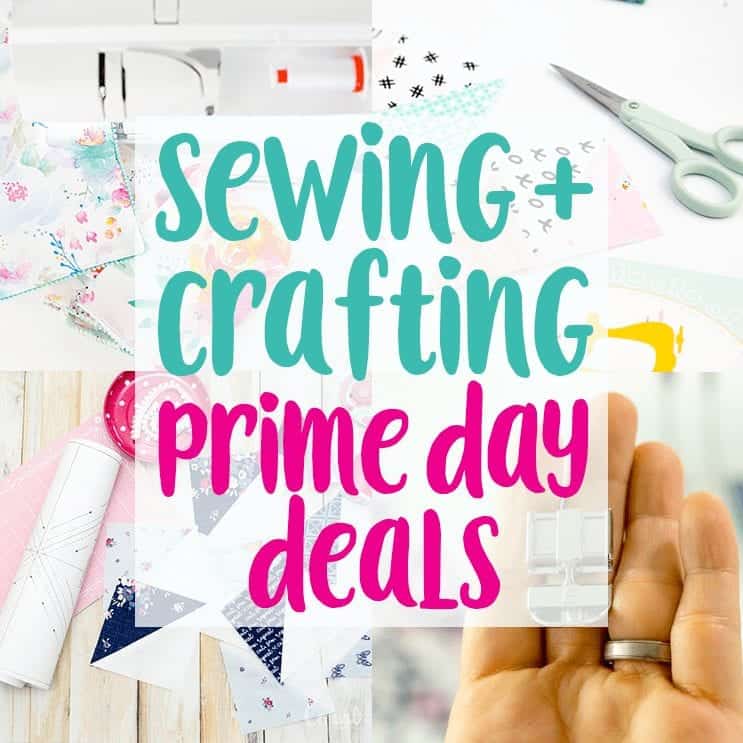 To get started you have to be a member of Amazon Prime to save on Amazon Prime Day deals.  If you are not already you can sign up for a free trial membership.  I have been a member for years and I definitely think it is worth it.  Here are some of the benefits of being an Amazon Prime Member:
There are so many more but these are my favorites!
Prime Day Sewing and Crafting Deals
Prime Day is bananas with the number of deals to be had.  Lots of them will sell out before the day is over so be sure to check out the discounts early in the day.
To see the prices you will have to be logged in with your Amazon Prime account. You can sign up for a Free Trial Membership to take advantage.
If you are new to sewing Craftsy offers some great classes to start using your new machine.  Sew Confidential will teach you all the things you need to know to get started.  And if you are ready to buy a serger but aren't sure how to use it the Beginner Serger class is a great way to start serging confidently.
I will update the Prime Day sales list as soon as the sale is live.  Also, you can shop all the Prime Day Arts and Crafts Deals here
Lightning Deals on Amazon
Brother Serger 1034DX
Cricut Maker
Cricut Explore Air 2
Singer Futura XL-580 Embroidery and Sewing Machine
Heat Transfer Vinyl Glitter
Transfer Paper Tape Roll
Cricut Easypress
Brother Printer - For printing patterns
Here are some of my favorite sewing things to shop on Amazon: