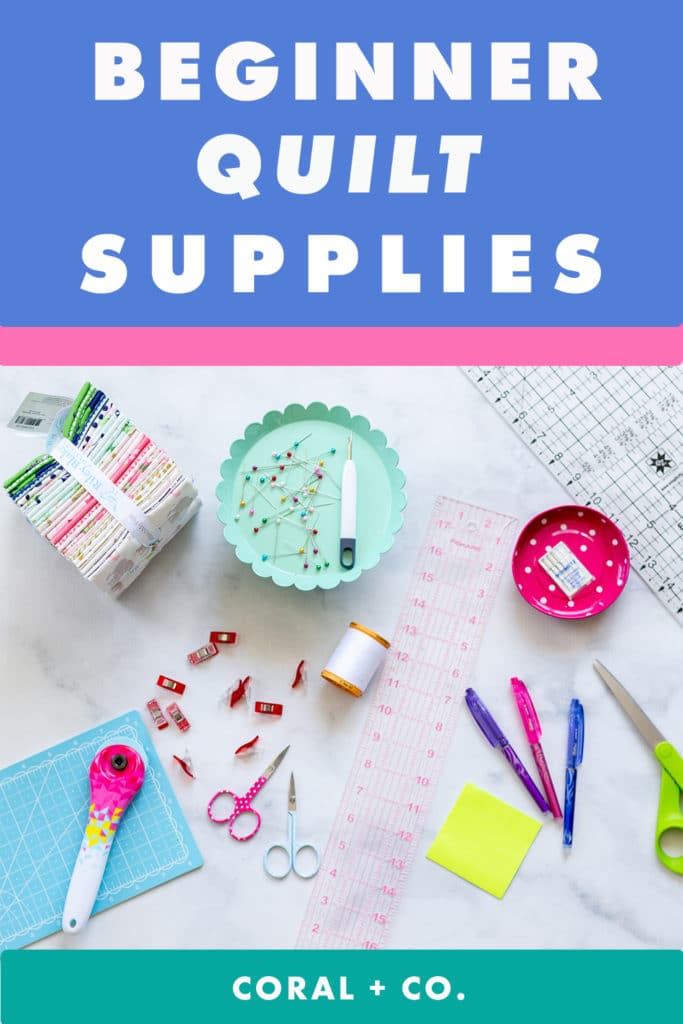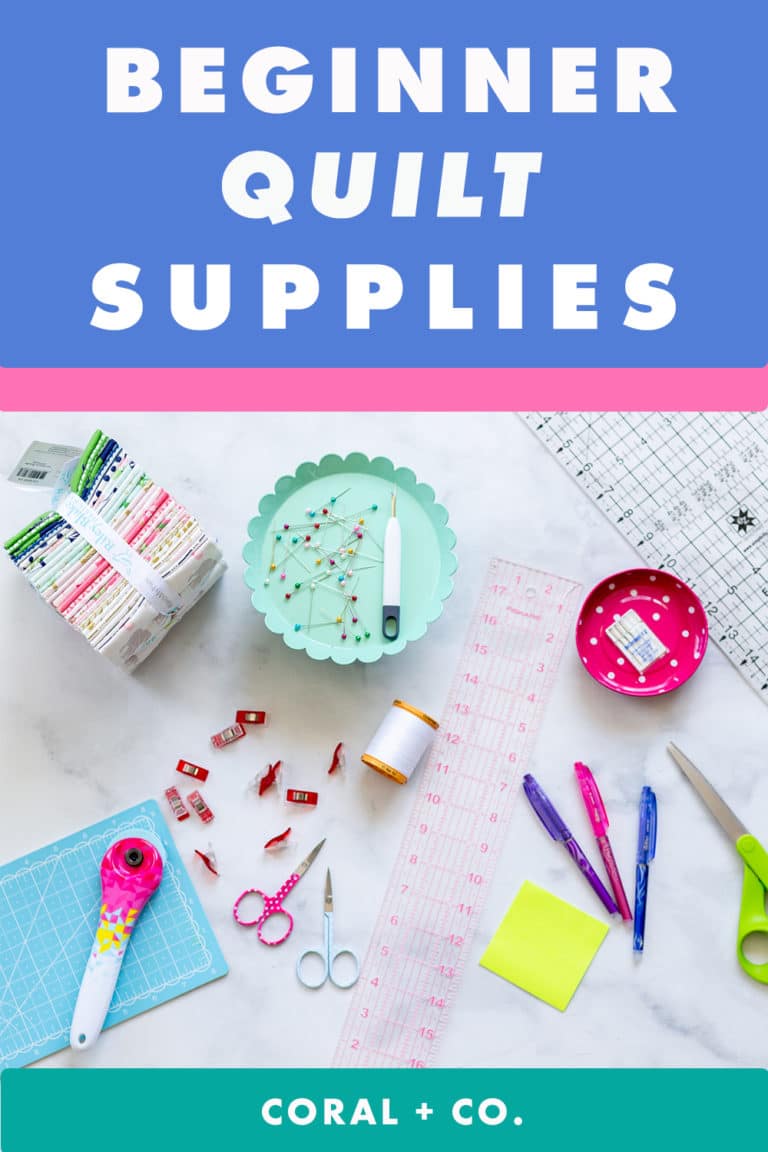 What are the best Quilting Supplies for Beginners? Which ones are a must have to get started? If you are new to quilting heading to the fabric store can be overwhelming. There are so many different sewing supplies and notions and it is hard to know where to start. I have compiled a list of your Must Have beginner quilting supplies. These are the basic sewing supplies you will need to make your first quilt. Once you get started quilting and fall in love with it, there are many more supplies that you will want to add to your collection. This list is a great place to start for a beginner quilter.
I've also made a FREE PDF Beginner Quilting Supply Shopping List for you to take with you to the fabric store. The picture below is just an image. You will to scroll to the bottom and sign up for the Resource Library to get your FREE PDF Shopping List.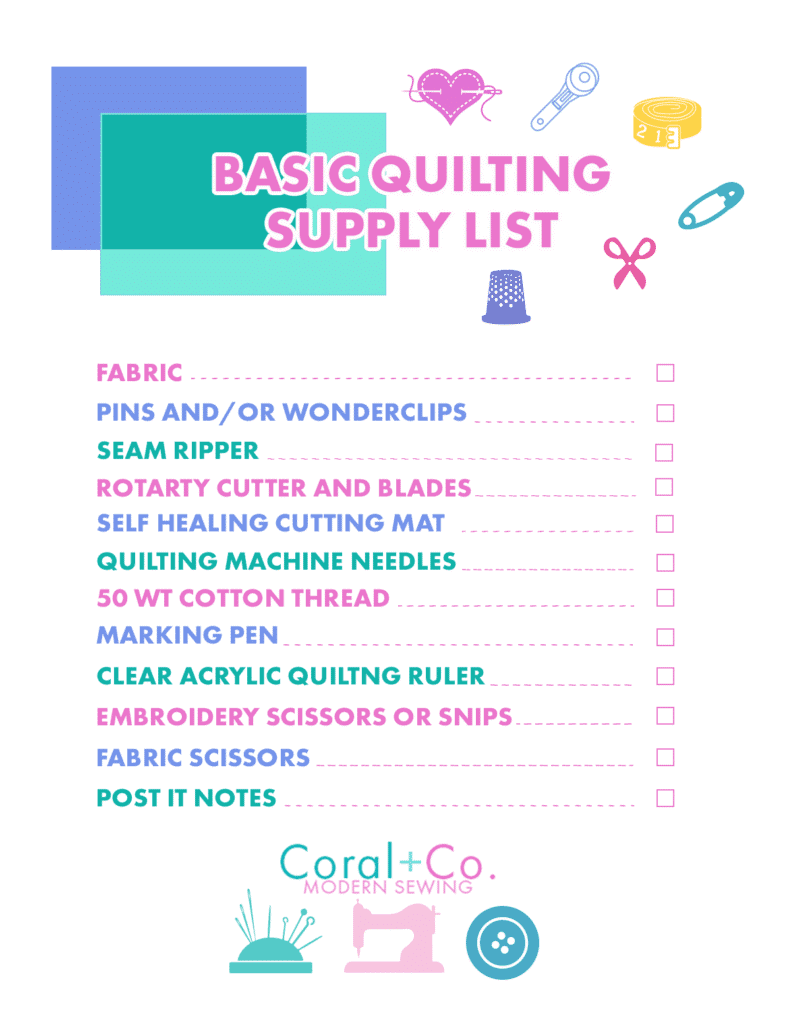 Quick FAQ's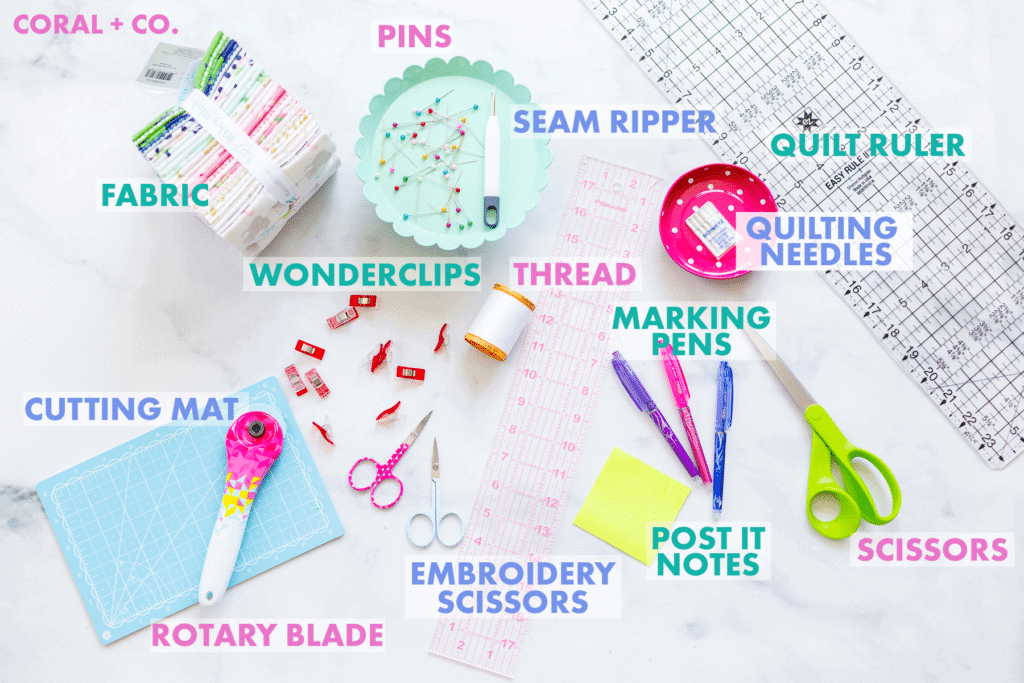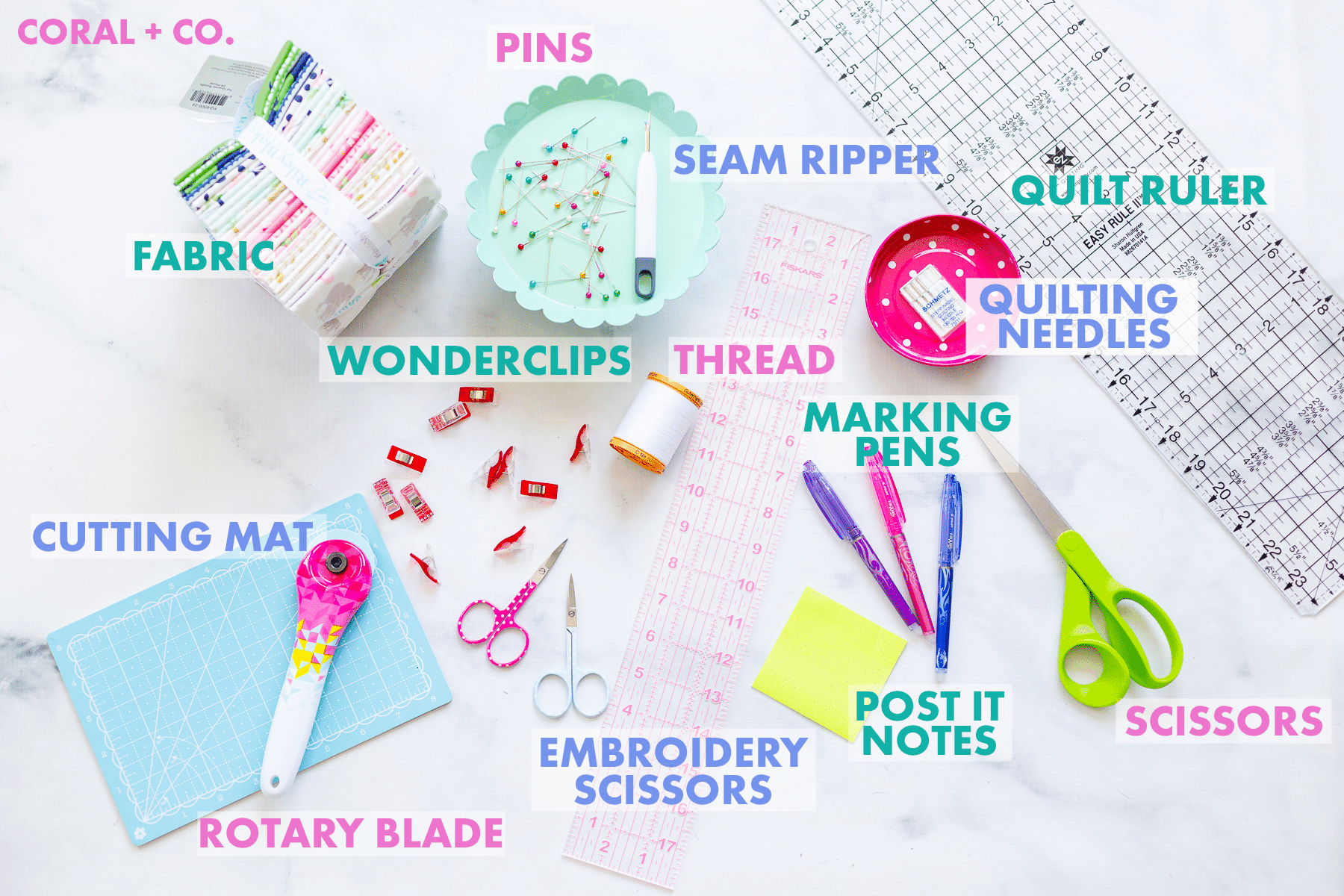 Here is the quick list, scroll down for more details on each item.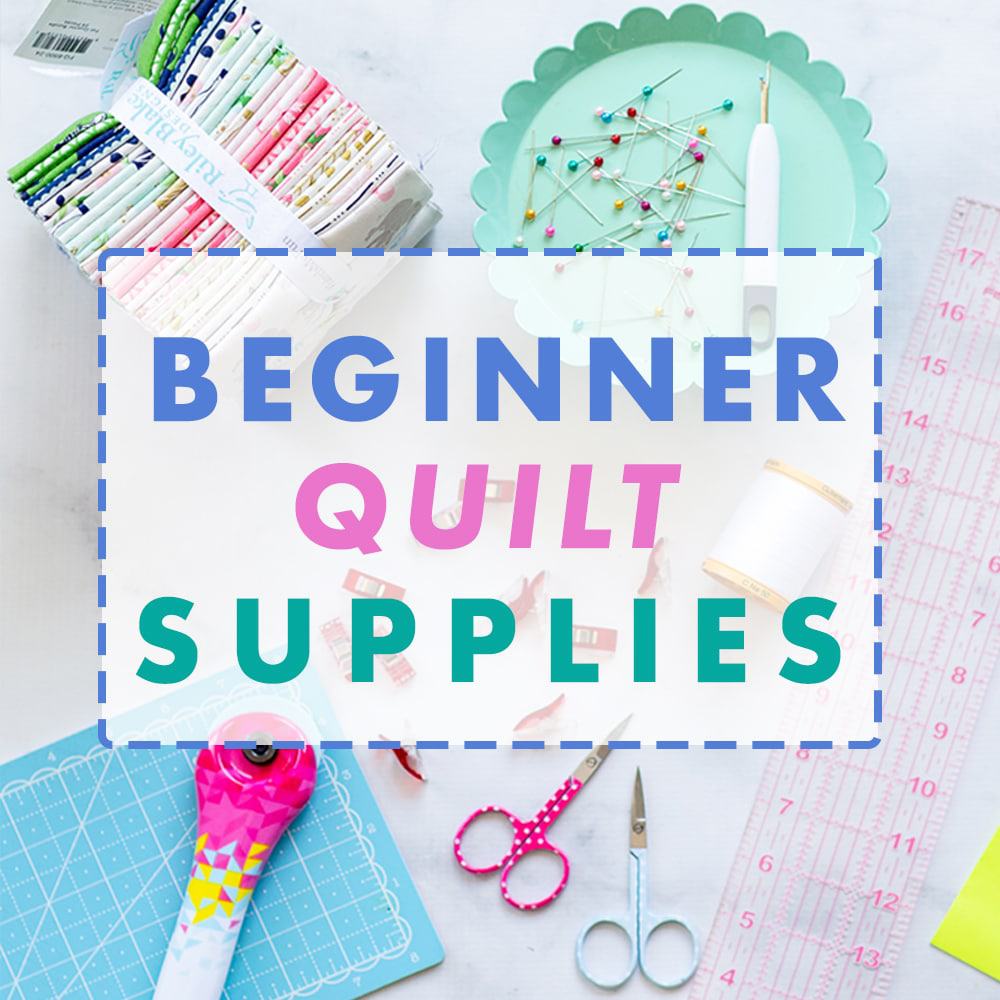 Learn about Quilting Supplies for Beginners
Seam Ripper - This is a must have tool. I reach for mine constantly and have at least four at all times. Every sewist will make a mistake and have to rip out a seam. You will even get fast at it with time. There are several different types but my favorite is the Clover Ergonomic Seam Ripper.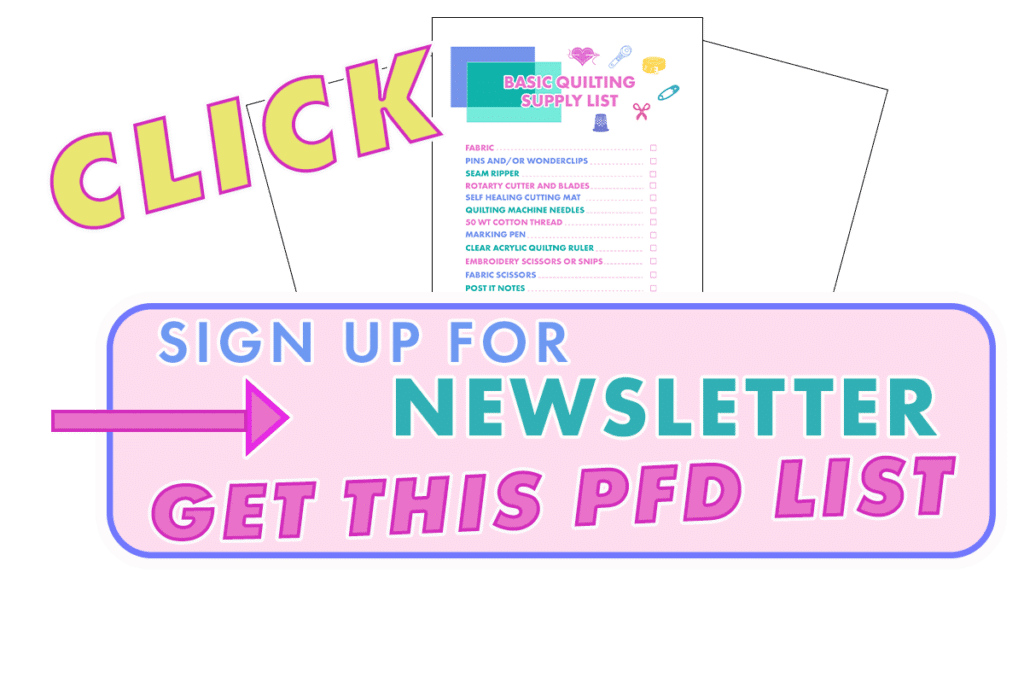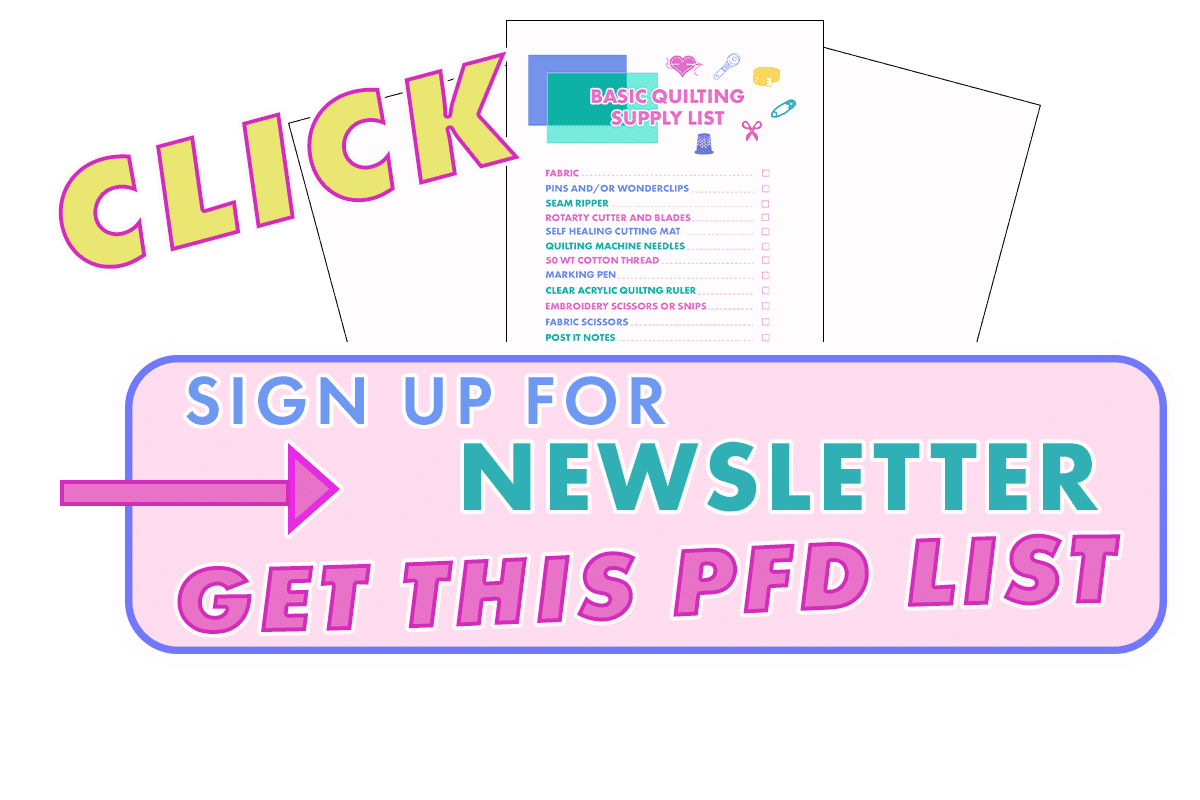 How to Save Money on Quilting Supplies
Sewing Coupons - Joanne, Michaels, and Hobby Lobby are famous for their 40% - 60% off coupons. When I need to buy and expensive new item like a cutting mat, I always make sure to grab a coupon before I head to the store. Additionally there are usually a 5% - 20% off coupon off the entire purchase.
To get the best coupons, I suggest downloading the app, signing up for emails or texts, adding your name the coupon mailing list. That way you can collect up to Three 40% - 60% off coupons saving you a ton of money on big item purchases.
Additionally be on the lookout for the big sale days. These usually happen around the holidays where they have big doorbuster deals, but there are also sales during the year where you can save 50% on all sewing notions. Small sewing notions like thread and needles can really add up so this is a great time to stock up and really save a lot of money.
Sewing and Quilting Supplies can definitely be an investment, but they are sure to last you for years. I have had the same ruler for over 10 years. Additionally, I reuse my rotary cutter and dull blades to cut paper and card stock.
Thrift stores can be another great place to find fabric or batting, as well as ribbon and trims.
More Beginner Quilting Posts for You:
Free Quilt Patterns
Don't have time to sew now? Save this Image to Pinterest to make later.