Need a special place for your young one's diapers? Today I am sharing how to make a DIY Fabric Basket Tutorial and Fabric Diaper Caddy. I made this one, especially for my daughter and hand, embroidered a whimsical cloud and words to make it magically hers. I love sewing all the things for babies and toddlers because everything is just so sweet, you can see all my baby and toddler projects for more ideas.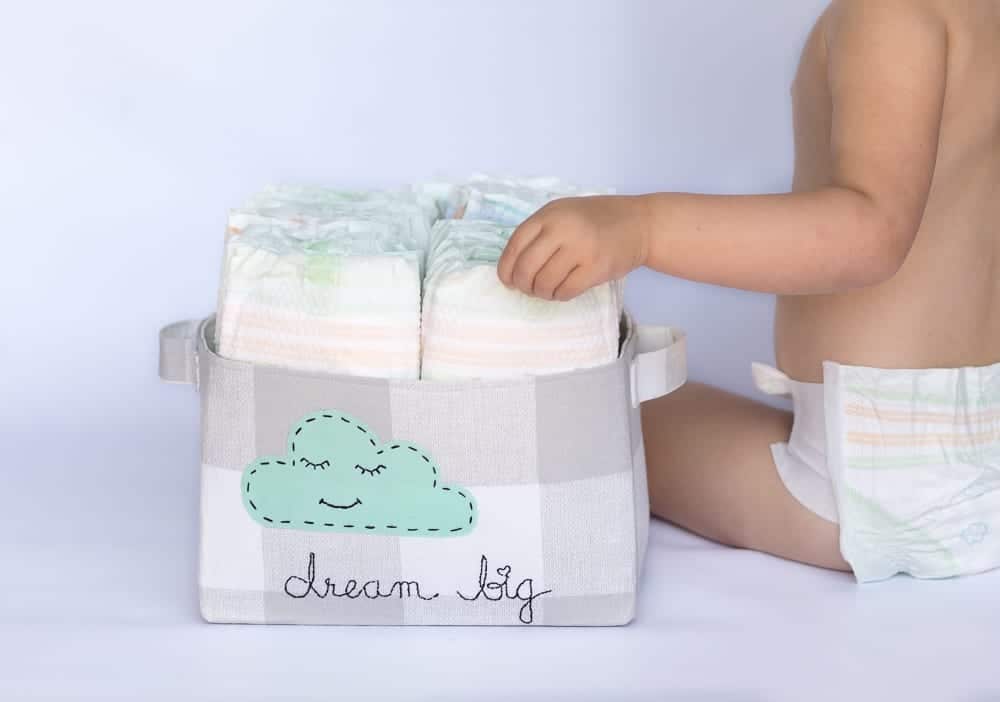 My youngest daughter Ava has mastered the daytime potty training but still wets the bed at night.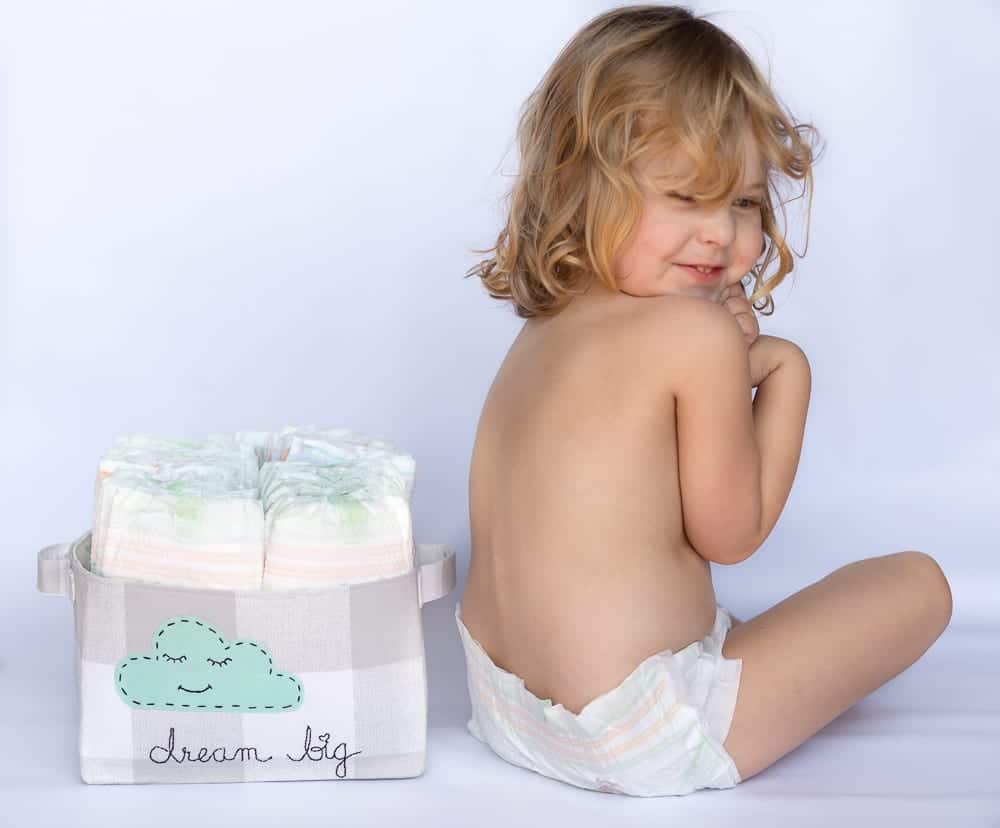 And to make putting on a diaper on at night time a little more special I decided to make her a fun Nite Nite Fabric Diaper Caddy. By adding a sweet cloud motif and letting her know that this was her special diaper basket just for her, getting ready for bed is a lot more fun (and tantrum-free)! She actually gets excited to go get her night time diaper on! Now for that much excitement when brushing teeth!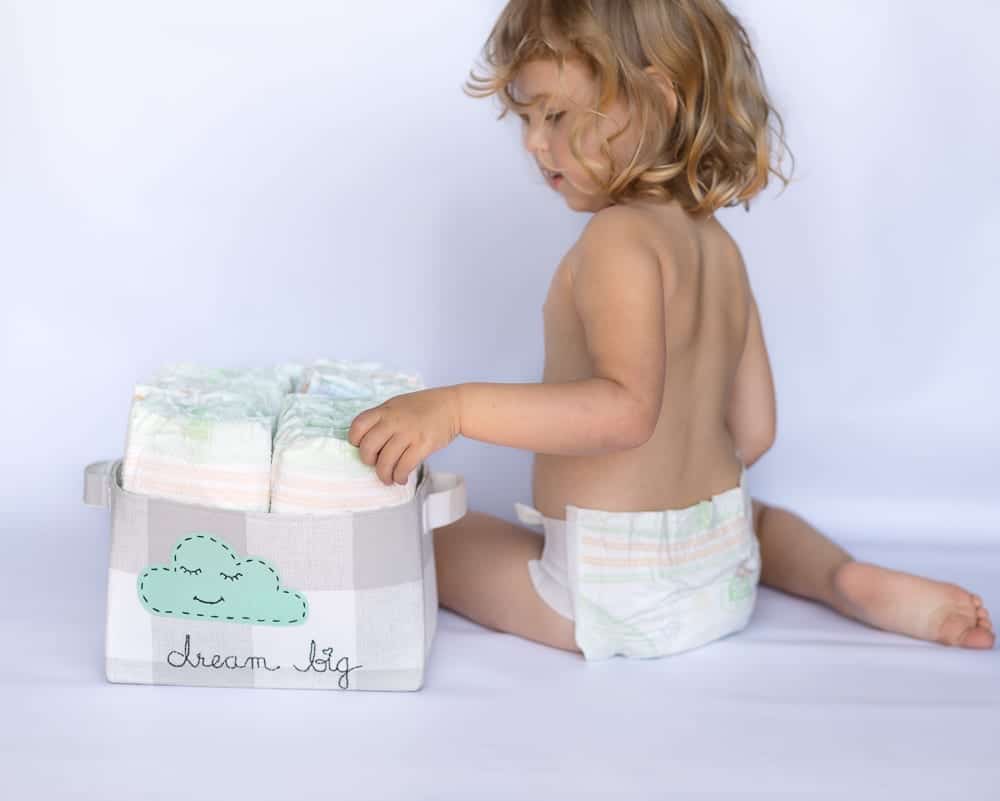 I wanted to include something that would remind me of how wonderful being a child is to I hand embroidered 'dream big" on the front. When I look at it every night, I remember how blessed I am to be raising such lovely girls.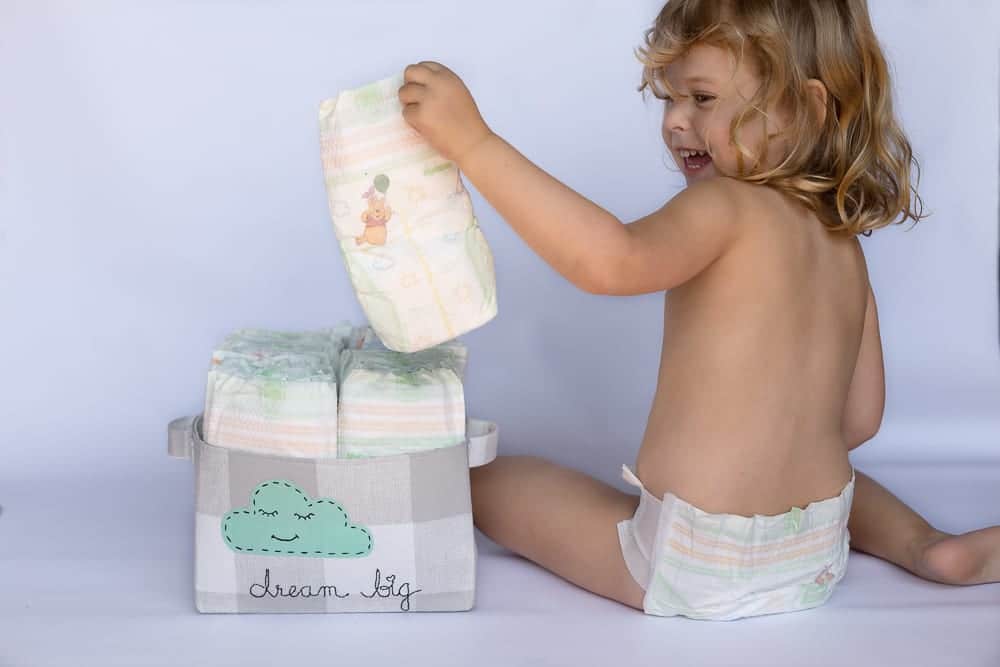 More Baby Sewing Projects:
DIY Fabric Basket Tutorial + Fabric Diaper Caddy Tutorial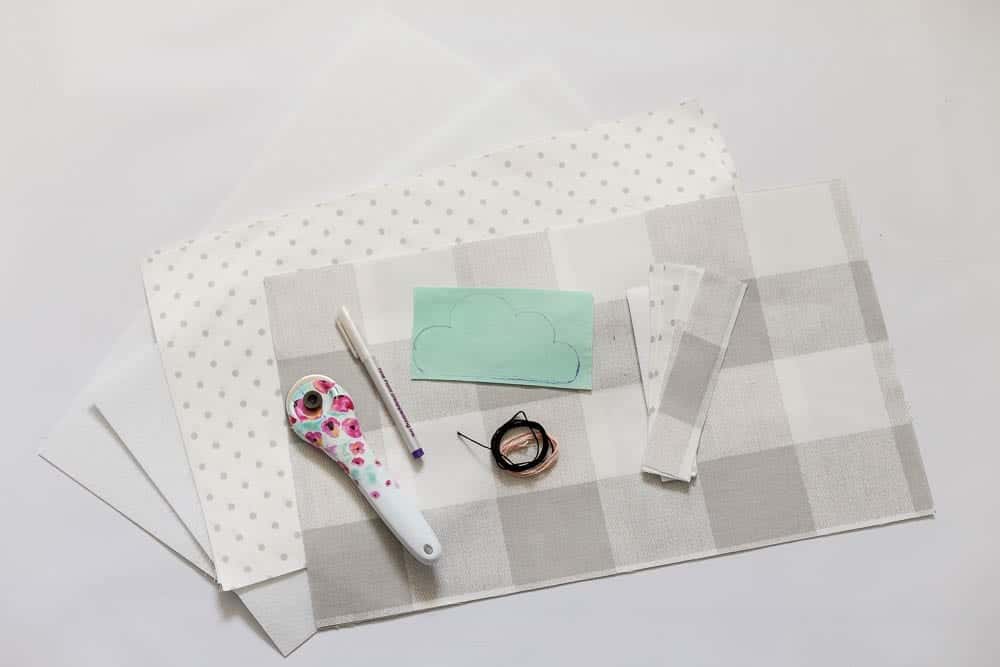 Cut 2 Outside pieces 19" wide x 11" tall
Cut 2 Liner pieces 18.5"wide x 10.5" tall
Cut 2 Fusible pieces using pellon 71 one sided fusible 18" wide x 10" tall
for handles cut 4 pieces 2" x 6.5" from fabric and 2 1" x 5.5" from pellon fusible 71.
Iron interfacing to the outside fabric pieces. Leaving 1/2" from edge of the fabric.
Mark 4 1/2" line from the bottom, right, and left.
Draw Cloud on fabric using a removable fabric pen
place steam a seam on the back and cut out the cloud shape
Mark eyes and mouth on cloud
Iron cloud on to the front of the basket
Draw words on to the front of the basket with a removable fabric pen.
Using embroidery floss, hand embroider cloud and letters with a back stitch. Outline cloud with a running stitch.
When done embroidering, place both outside pieces RST (right sides together). Sew starting at top edge of one side and continue around the bottom until you reach the top edge of the other side using a 1/2" seam. Leave top open. Repeat with inside liner pieces.
Fold corner flat so the horizontal line on the side becomes a square edge. Stitch across line making sure to back stitch to reinforce seam

. Repeat on other side and for inside liner pieces.

Trim edge to 1/4"
Seams should line up on the inside
Turn basket right side out and fold top seams over 1/2" and iron. Iron inside corners to make more shape a little more square if necessary.
Repeat for inside liner. Then insert in the basket so wrong sides are facing.
Fuse interfacing to the wrong side of one side of handle fabric. Sew starting at the top of one side around to the top of the other side using a 1/2" seam. Trim fabric down to 1/4 and clip corners

Turn right side out. Fold top edge over to the inside 1/2" and press. Topstitch around edges. Attach to the fabric basket.
And there you have your DIY Fabric Basket Tutorial + Nighttime Fabric Diaper Caddy Tutorial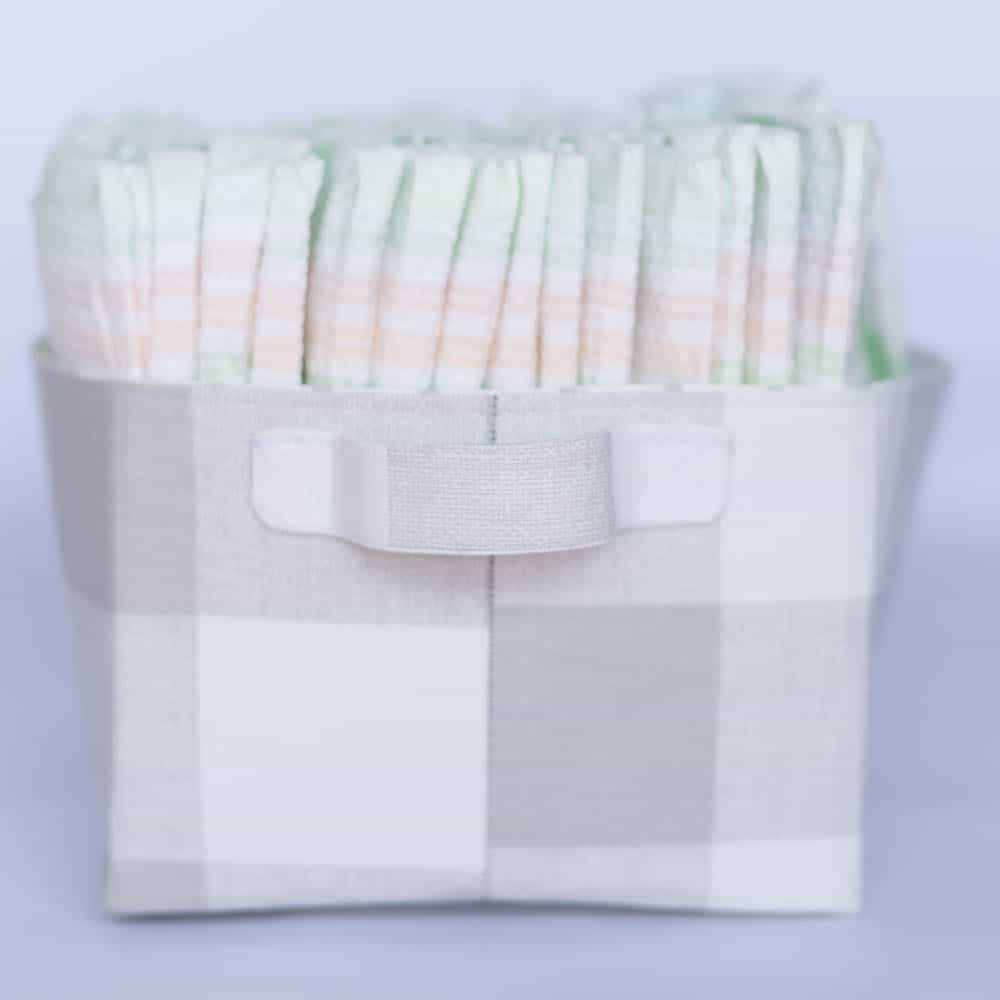 PIN TO MAKE DIY FABRIC BASKET LATER!