Welcome to the super easy peasy tutorial on how to sew ruching to ANYTHING!  Its an easy way to add an accent to your favorite shirt or shorts, and works especially well with knits!  Which leads me to the super awesome cozy knit capris that I sewed up with ruched sides.  I am going to be honest, that I am a little jealous that these belong to my daughter and not me.  haha.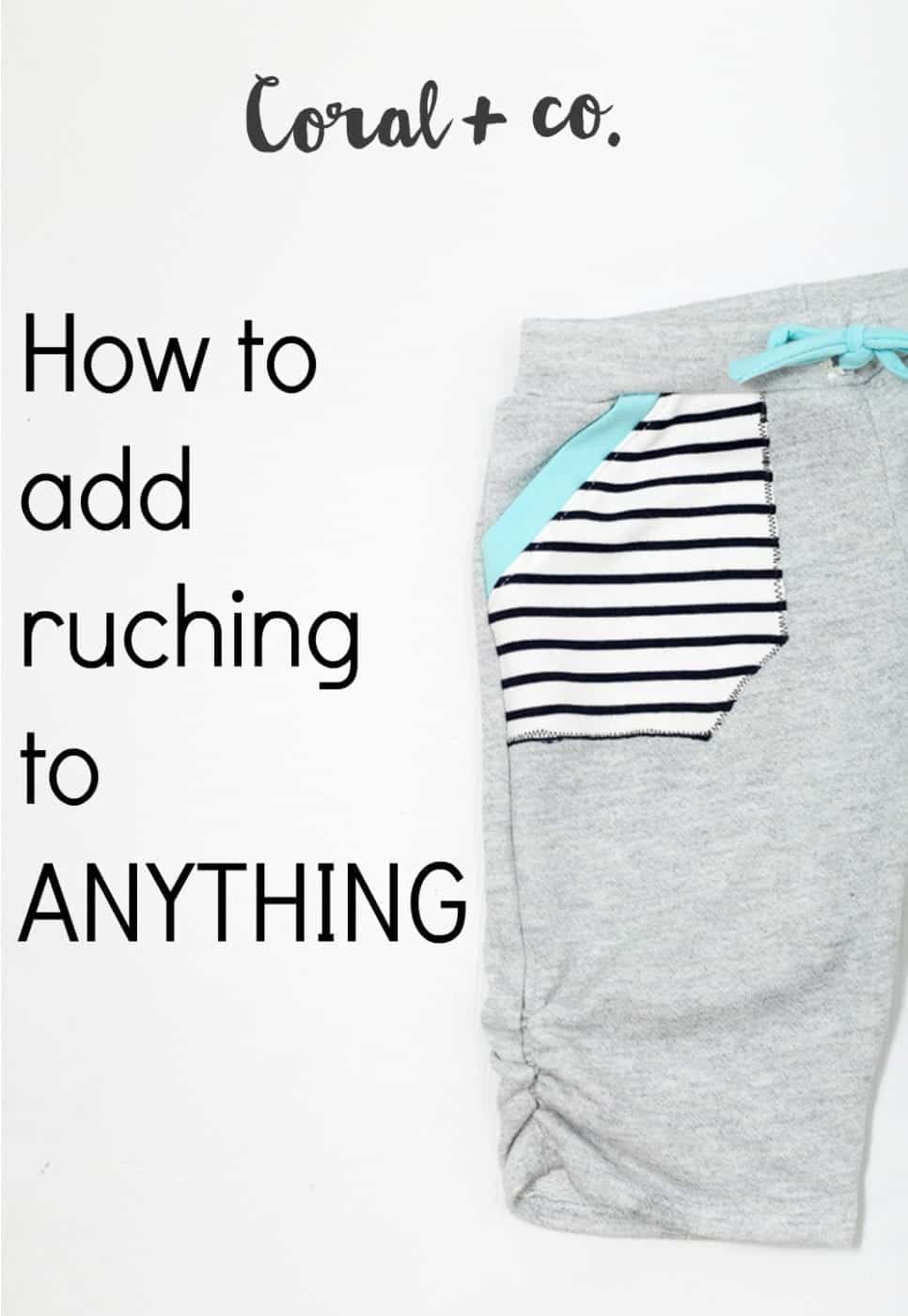 Ok, so the capris!  Sofilanjes, a cool Scandanavean indie mod pattern company whose aesthetic I really like is celebrating their second anniversary.  So I thought it would be fun to sew up one of their patterns I had been admiring.  I choose the Domi Sweats, which come as shorts, capris, and pants.  I totally meant to sew some shorts but certain people who overlook details like which is the shorts cutting line and which is the capris got their hands on pattern (okay I'm just talking about myself in third person).
So anyways.  They are capris.  And, they are ADORABLE.  I mean, the geometric pockets.  I love.
And sewing ruching with this tutorial seriously only takes 5 minutes!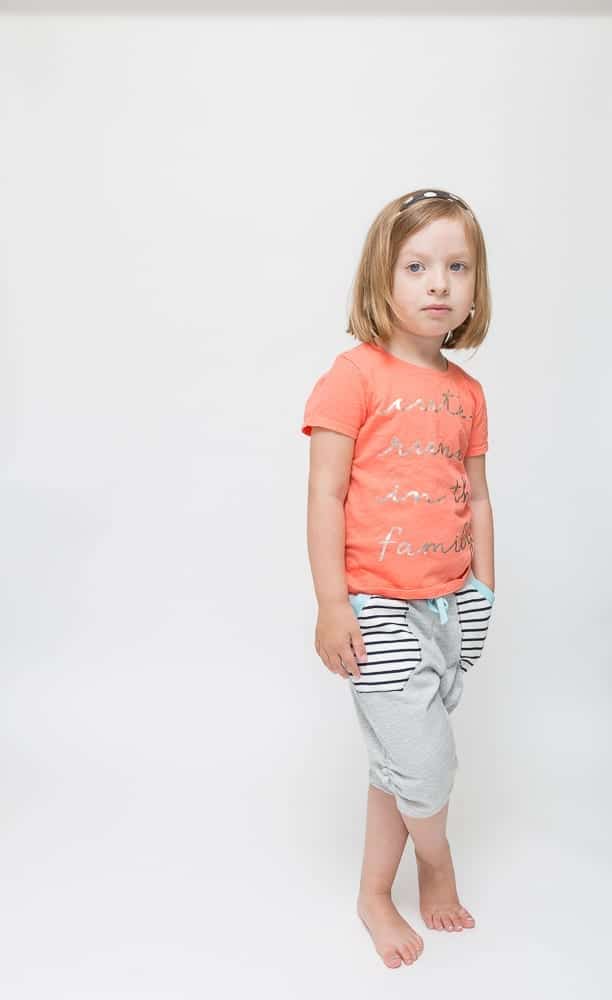 For fabric I choose a suuuuper soft french terry (yum), and my most favorite double knit, and aqua jersey knit for the contrast.
Seriously, I need a pair!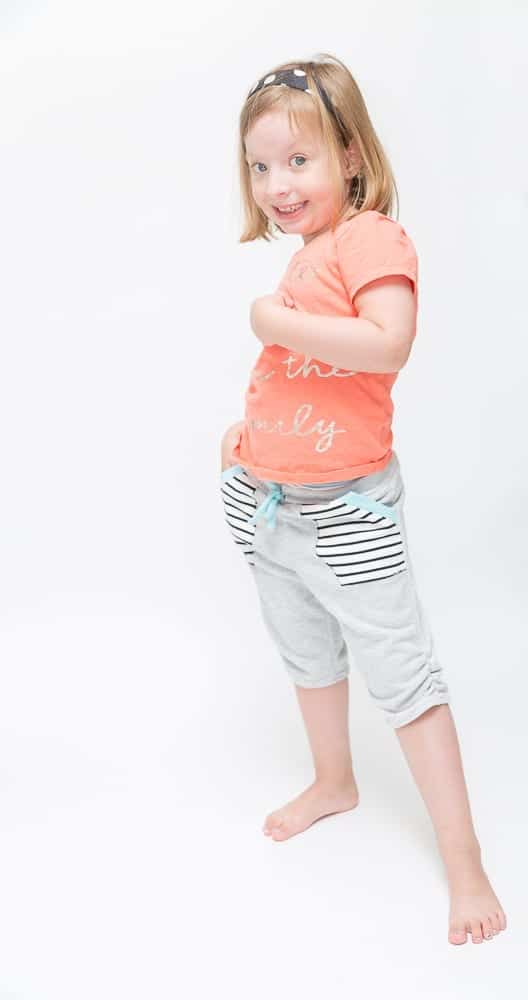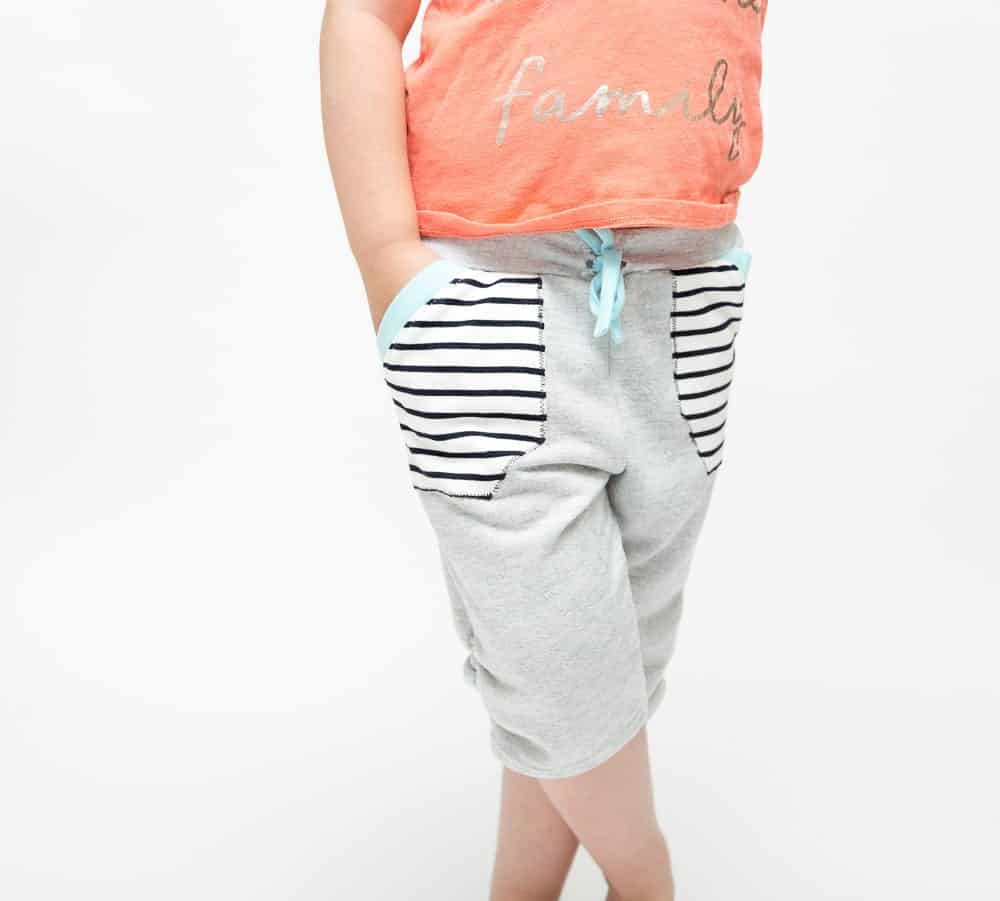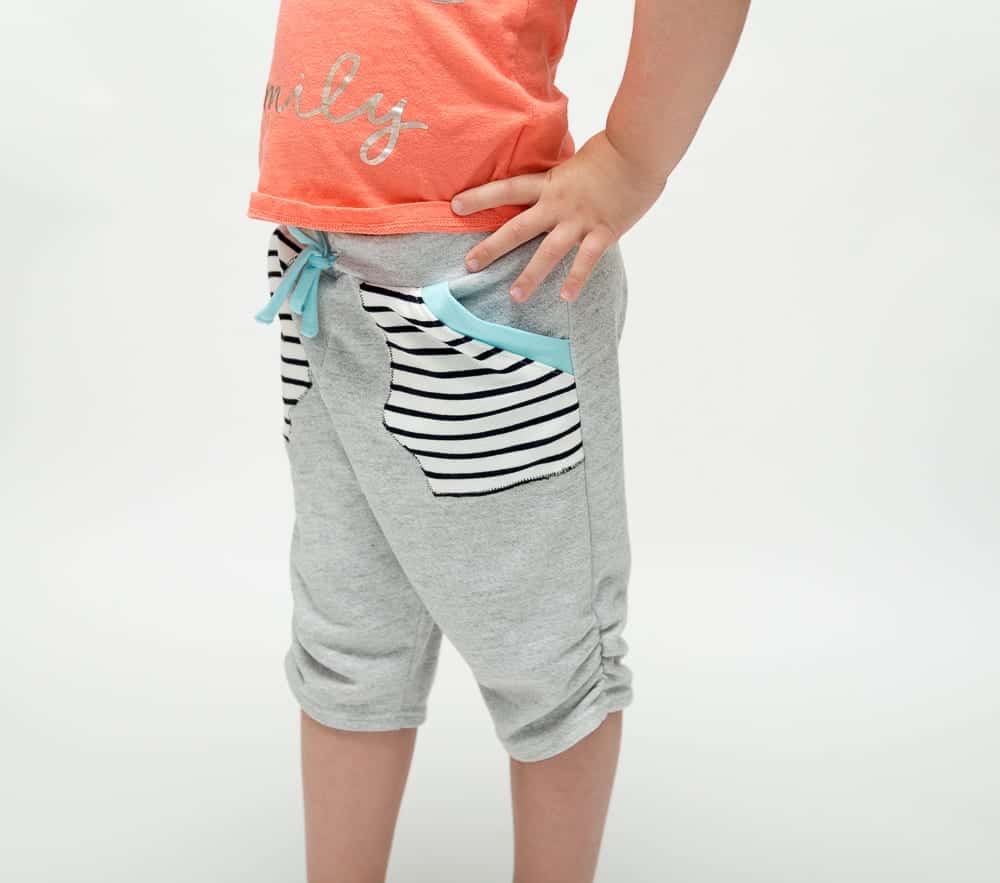 Supercalifragilisticexpealidocious!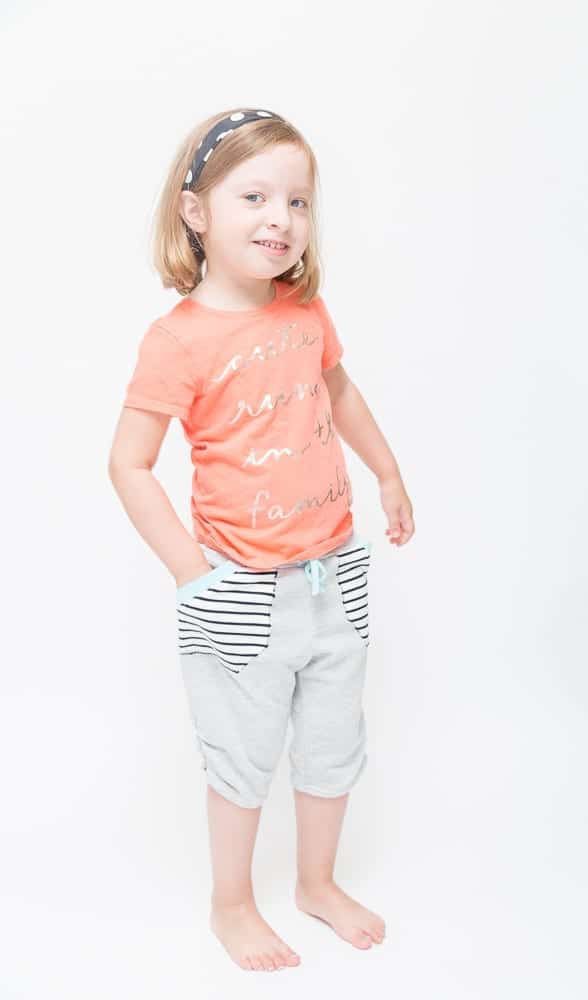 McKenna was convinced that this photoshoot was about her super cool, somewhat hilarious ninja poses.  Thankfully, I was able to talk her out of all ninja poses, otherwise I might have an blog post that looked like an old Kung Fu flick.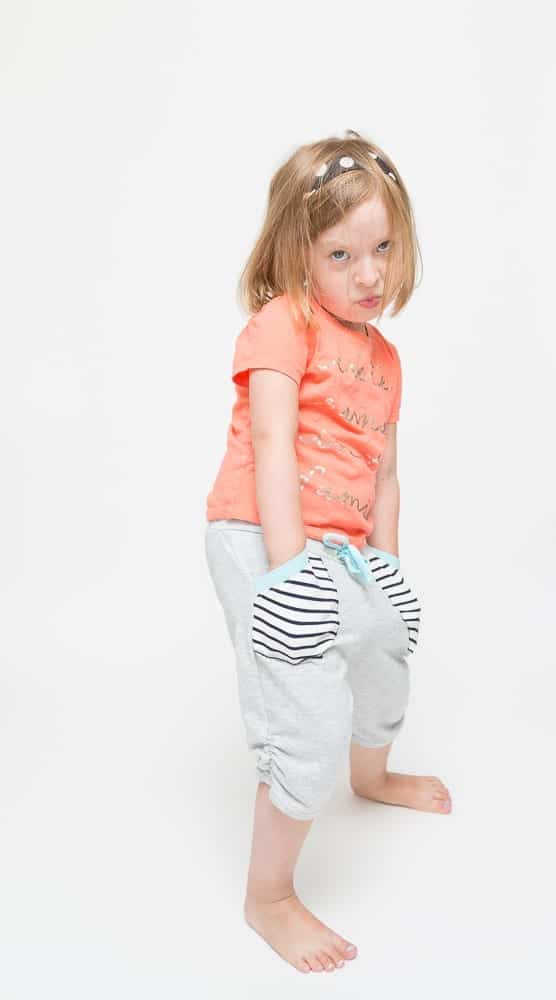 How to Sew Ruching to Anything + Gathered Elastic Tutorial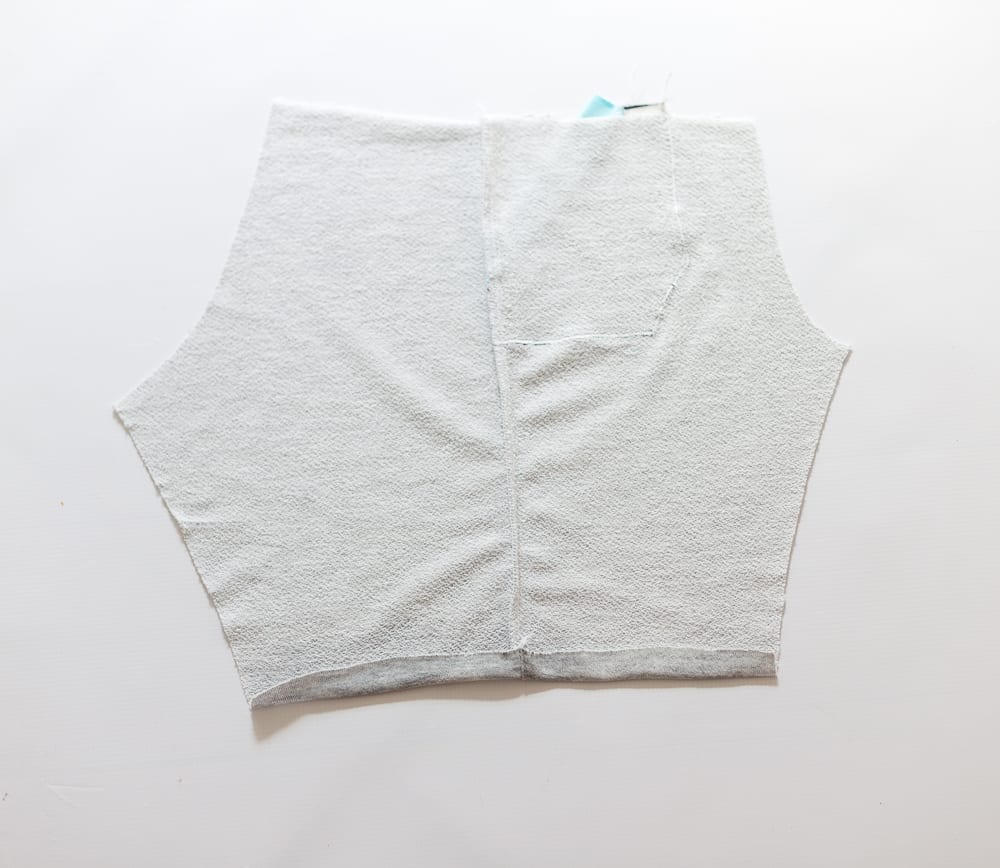 I chose to do this tutorial with a pair off capris, but this applies to any ruching you will sew.  Before adding the ruching, fold and iron hem that will be sewn later.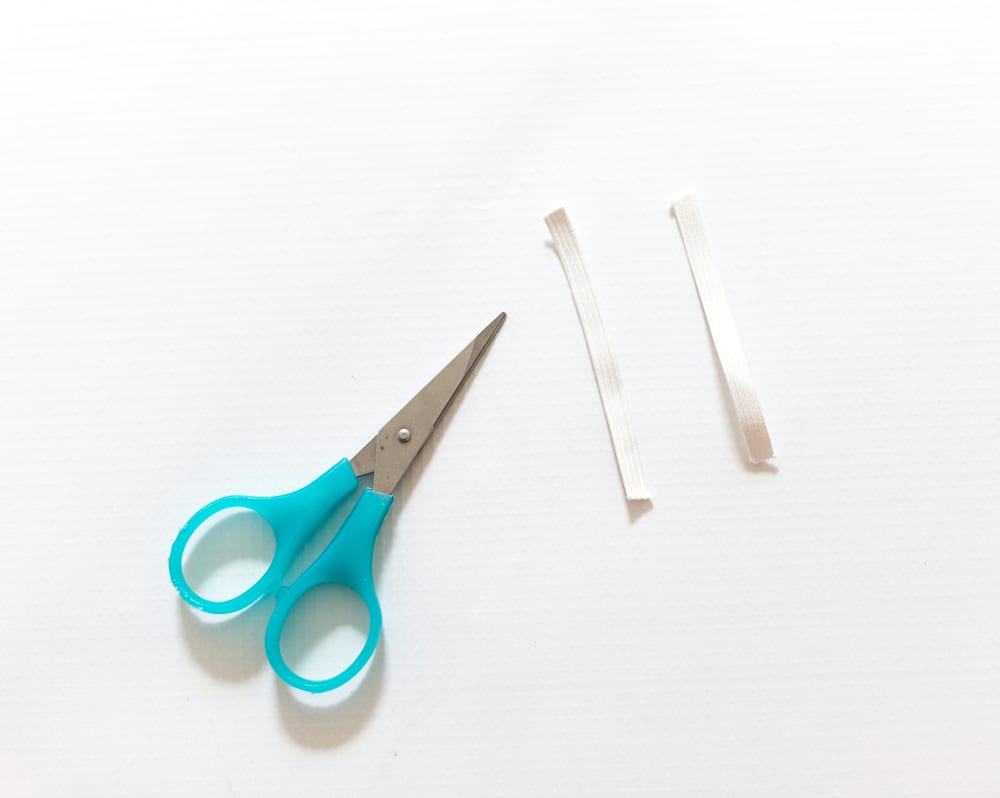 Measure the length that you would like to be ruched.  For the capris, I chose 4 inches.  Divide that number in half and add an inch.  Now cut your elastic this length.  Mine was 3 inches.
Because the french terry was already a bit thick and I had thread that would blend, I went ahead and sewed my elastic just in front of the seam.  But if you have a normal knit fabric, you would sew the elastic in the seam allowance.
Pin your elastic just above the hem and back stitch.  Using a medium - long stitch length, stretch the elastic and sew to the end.  back stitch to secure.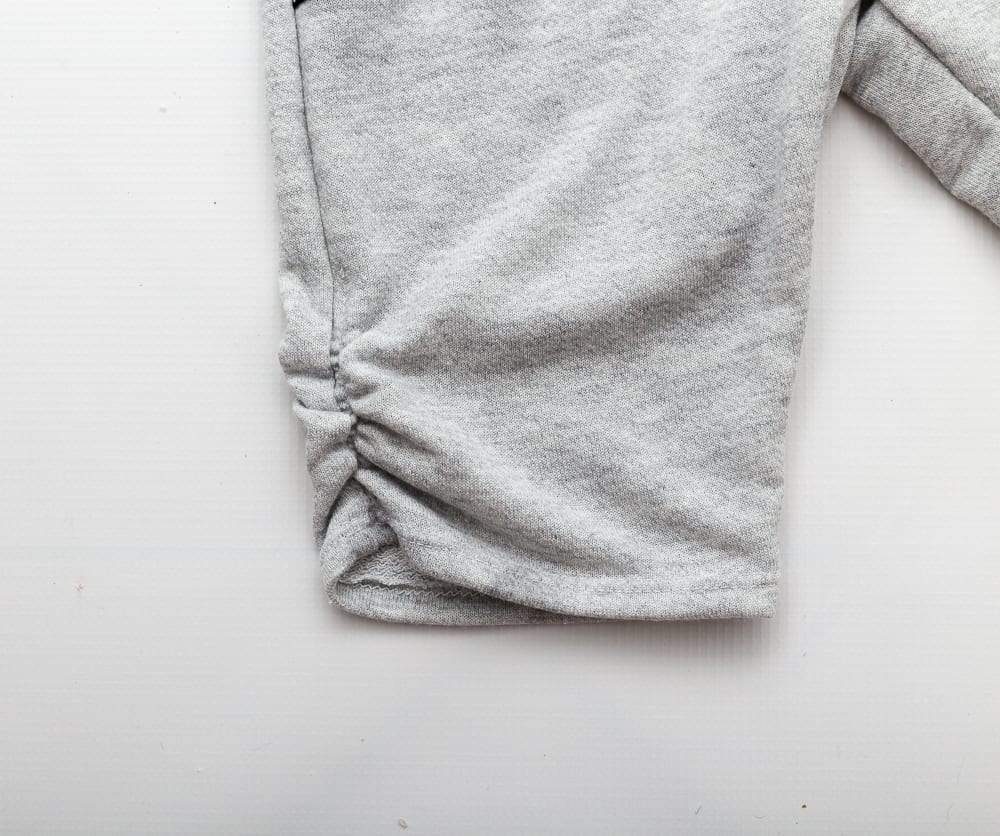 Then finish sewing hem  You are done!
Like it?  Pin it for later!

And to celebrate there is a HUGE Giveaway!  Everyday this week Sofilantjes will be giving away lots of patterns!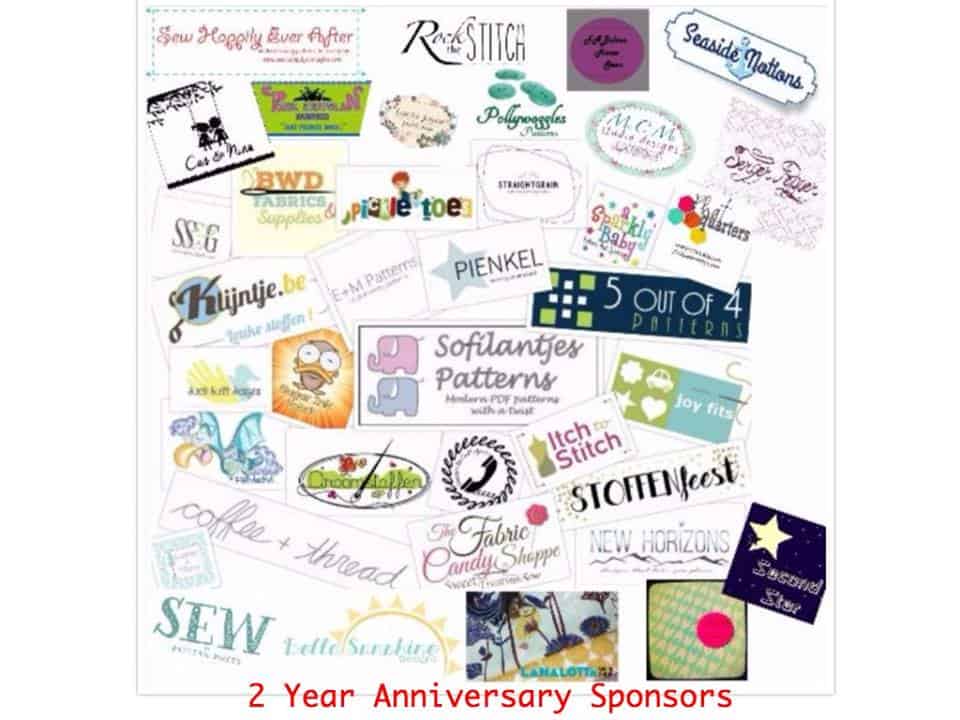 And this week:  With code CELEBRATE you get 25% off all patterns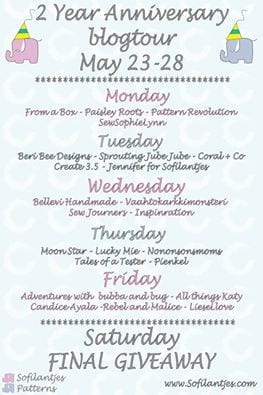 Day 2: 11 patterns to give away. Will run untill May 26, 12 AM (GMT+1) (Amsterdam time)
a Rafflecopter giveaway