This is a great quilt block pattern for your next quilt! It's very easy.
WHAT YOU'LL NEED:
This recipe will give you 2 - 12.5 inch quilt blocks!
-8
solid
color squares (I used light pink) 3.5″ x 3.5″
-8
solid
color squares (I used light pink) 4″ x 4″
-16 Colorful patterned squares (8 colors, 2 of each color) 4″ x 4″
-ruler
Learn How to Quilt Series
Free Quilt Patterns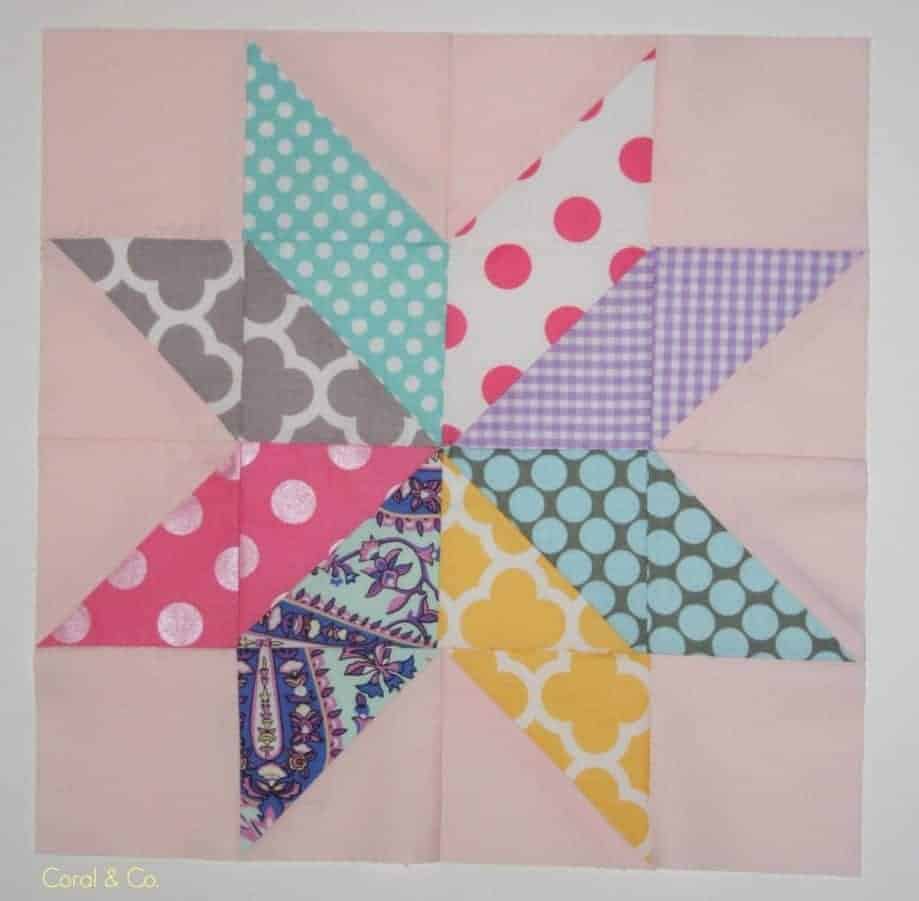 1) Keep all of your colors together. Place them in a circle to see how you'd like them to be on your quilt block.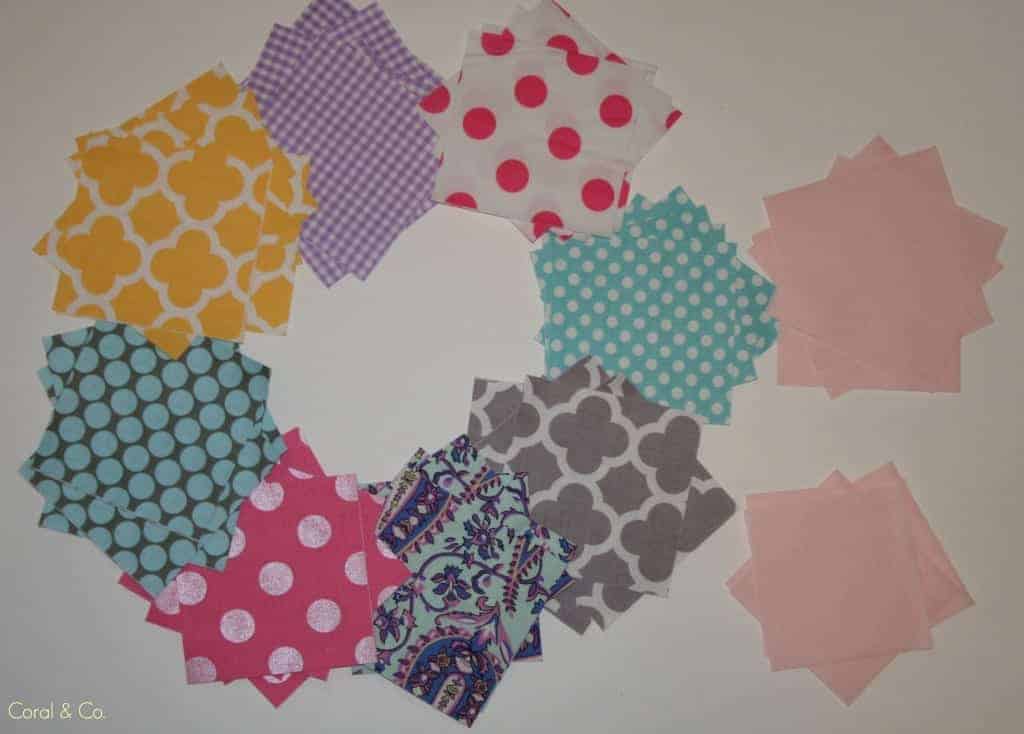 2) Remember...you will have 2 sets (2 quilt blocks). Separate your 8 patterned pieces. Place them together in sets. Honestly...you can't mess this part up. Trust me, it will all work out in the end! Do the same with your solid squares and your 8 patterned 4 inch squares.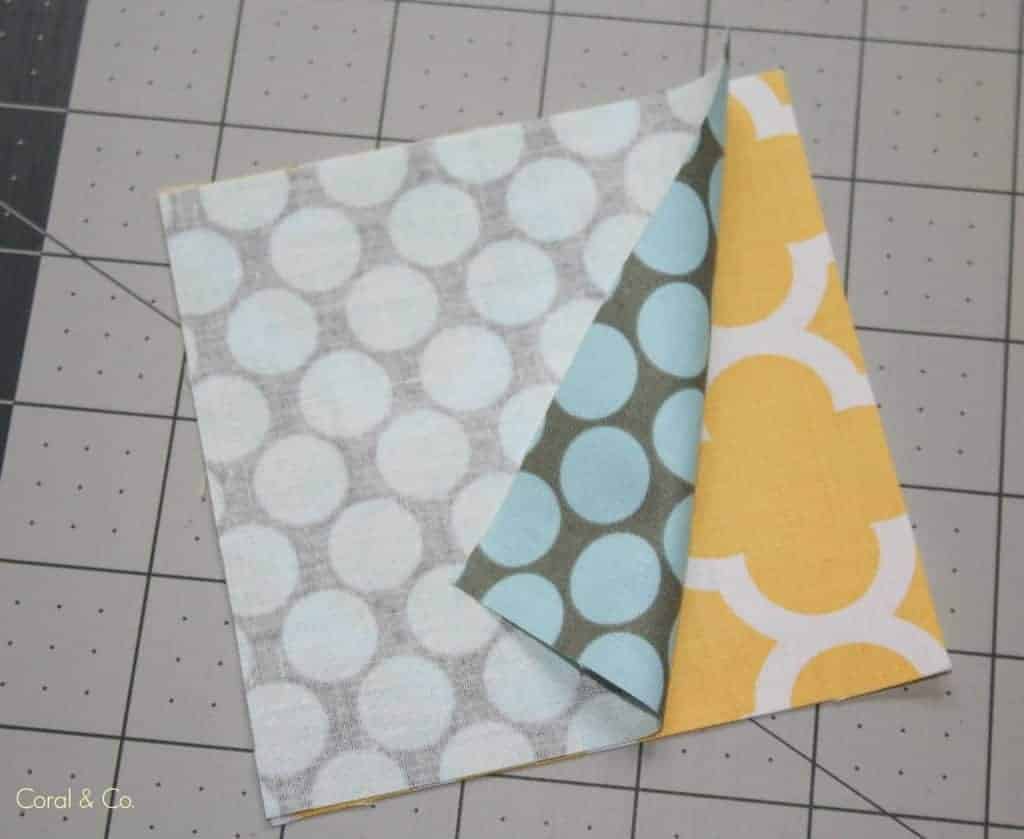 3) Draw a pencil line from point to point. This line will be your guide for sewing! I use this clear ruler for all of my cutting.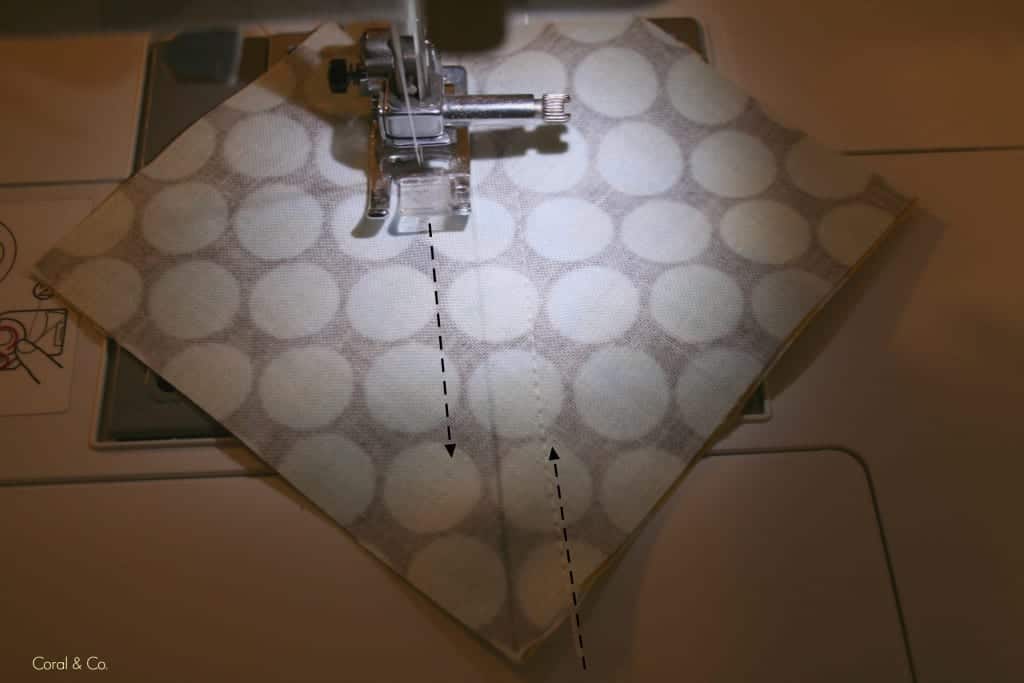 4) Sew on each side of your line always keeping the pencil line on the right side of your presser foot.5) Cut your square right on the pencil line.
6) Press open with a hot iron.
7) Cut off those little tips to keep it square.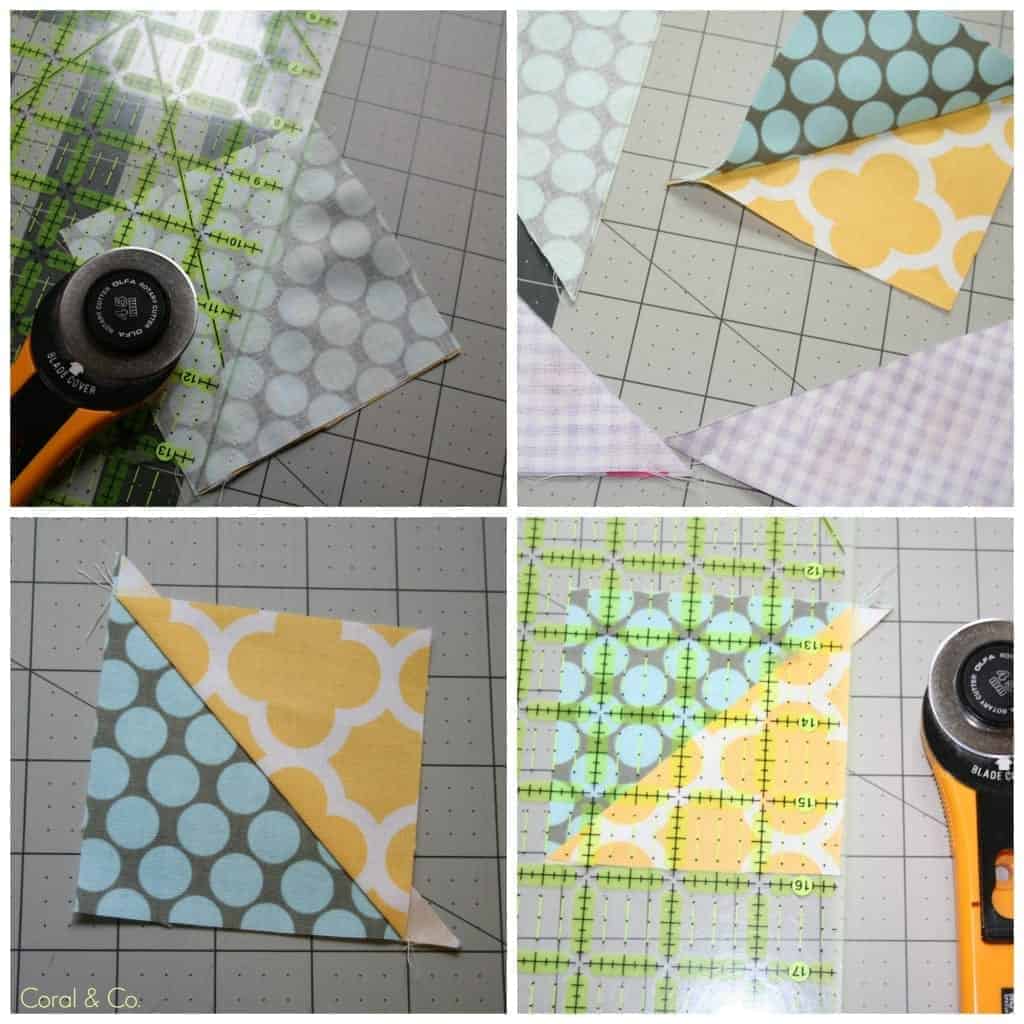 8) Lay your Fabric pieces together to form a star! TIP...your 4 pieces with NO solid fabric will all meet in the middle.
9) Starting with the top row. Take the middle two blocks on the top row, place them right sides together and sew using a 1/4 inch seam allowance.
Then sew the 3.5 inch solid squares onto each side.
10) PRESS all of your rows. You will have 4. I hope you have 4. 🙂
11) Lay your 2 center rows together being very careful matching your squares. Then press open. Do the same with the bottom and top rows.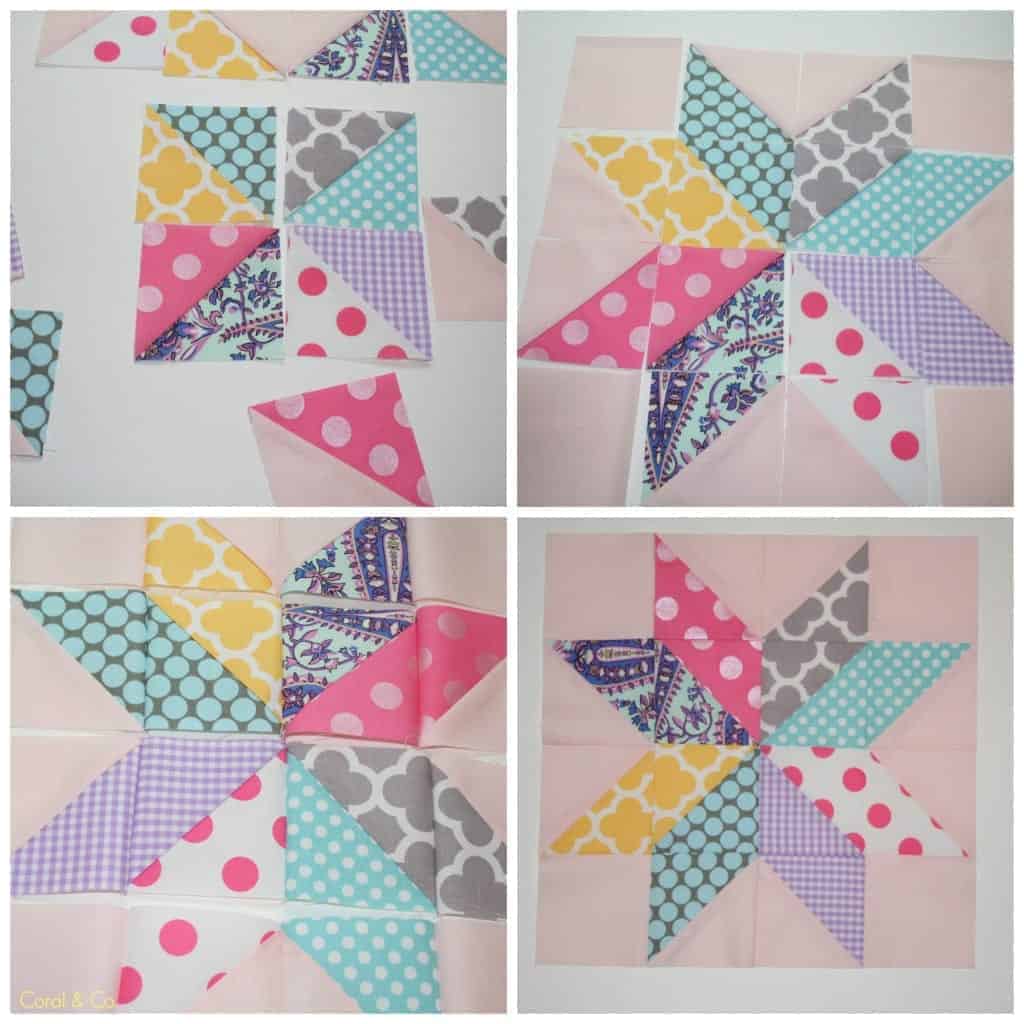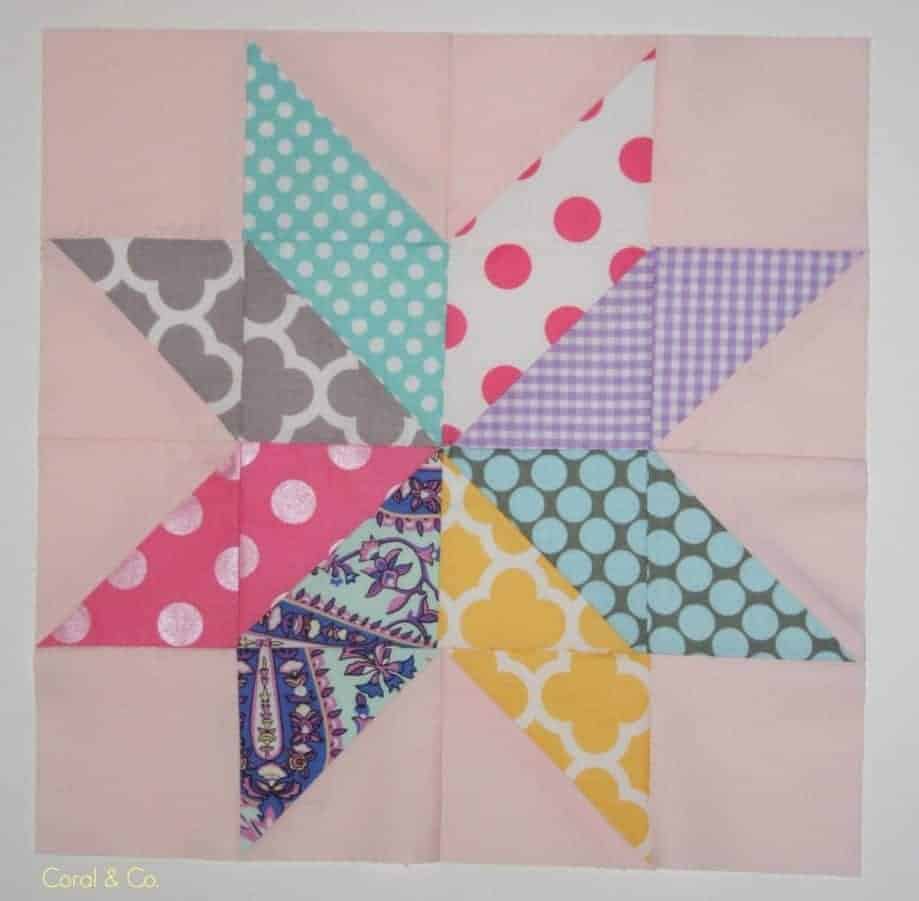 Have fun and do not be afraid to use your seam ripper! You can make pillows with this block or make a bunch of blocks and make a pretty quilt. Let me know if you have questions!