The Rock-a-bye Bundle is a FREE Baby Bib Pattern!
Hi Everyone! I can't believe that it is finally done, but it is! I am launching my first pattern and it is FREE! Yes, A FREE Baby Bib Pattern. It is called the Rock-a-bye Bundle and it is a beginner sewing pattern set that includes two different size bib patterns, a contoured burp cloth pattern, and a pattern for car seat strap covers. I know that you can find free bib patterns/tutorials all over the internet, but there are a few things that make this pattern special.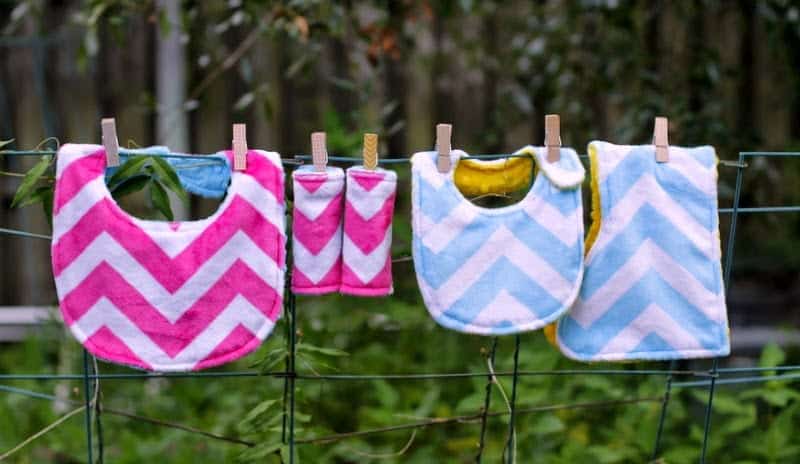 The first is that I have focused on how to sew this fabric using soft and absorbent Cuddle Minky, although you can use any fabric. The second and more exciting part is that the pattern is packaged just like a REAL pattern that you would pay for.
All the details are there: easy to understand illustrations, in-depth instructions, fabric requirements, all in an easy to download PDF. This is all thanks to Lauren Dahl over at Pattern Workshop for giving me the tools that I needed to accomplish the many creations that had been forming in my head. I had a great time putting this together and learned so much in the process. I can't wait to show you my next pattern that I am working on, and even a few free one!
***** You can find the Free Bib and Burp cloth Bundle in the Resource Library.