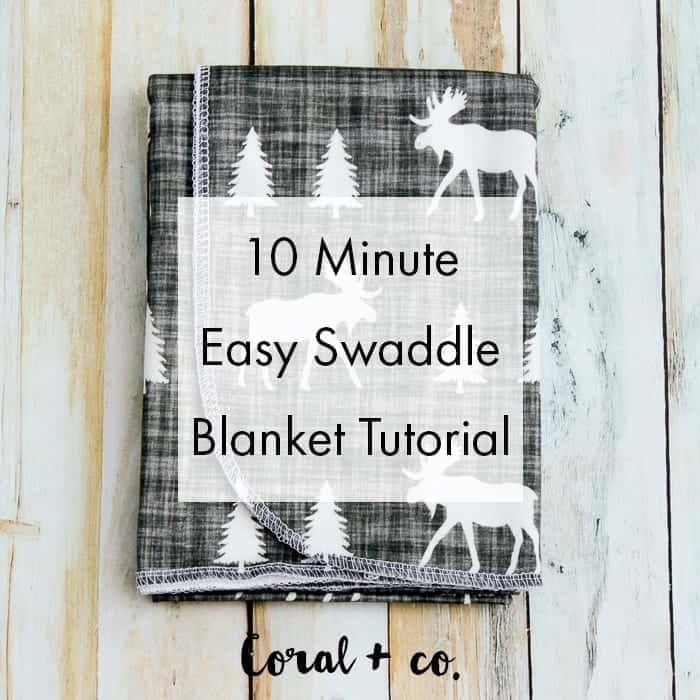 Today I have another great baby project: Easy DIY Baby Swaddle Blanket Pattern and Tutorial which sews up quickly in 10 minutes.. This is perfect for anyone who wants to make a quick gift for a new baby! Often many store bought swaddle blankets are never quite big enough to get a good swaddle, by making your own you can make one large enough for baby to grow and still wrap them up tight. Also by using a knit, the fabric can breathe so baby doesn't get too hot and has a slight stretch to it to help keep them snug.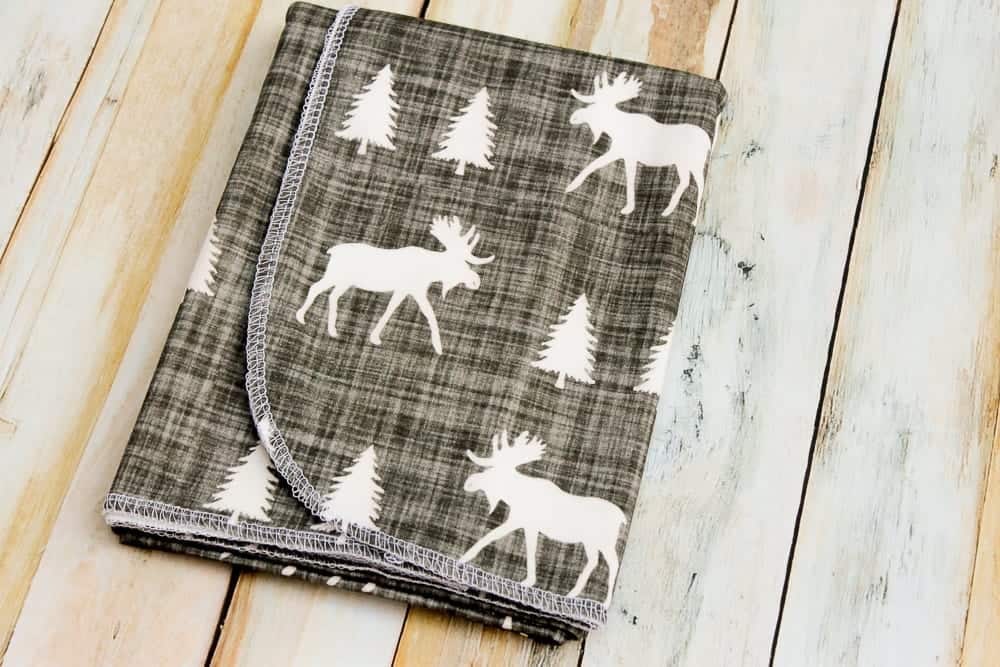 For this project, you will need 1 yard of Knit fabric. You can use Jersey Knit or Interlock (not as stretchy) for this project. I used an organic interlock knit from Spoonflower, which is fun because your choice of prints is nearly endless. When the fabric arrives it is a little bit stiff but once you wash it, it softens right up. My other go-to for making items for baby is Fabricworm's Organic knit fabrics. They have lots of great prints and are not quite as pricey. They are also the softest fabric I have ever felt! I really like the Wildland Collection they have right now and have been counting down the months until Tall Tales comes in (hurry up April)!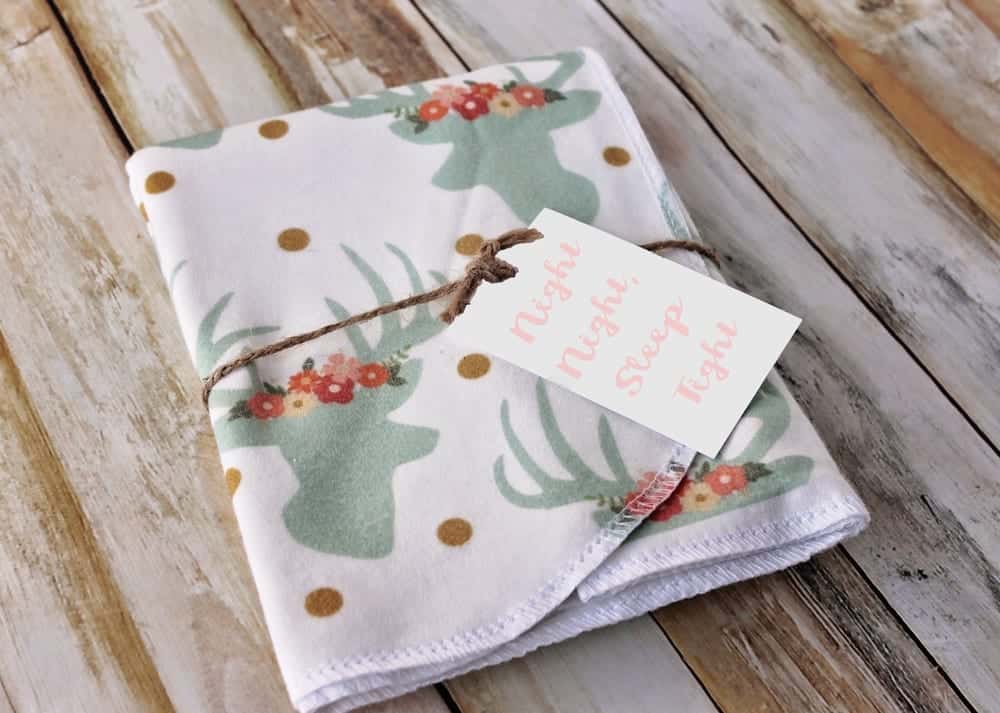 More Baby Sewing Projects: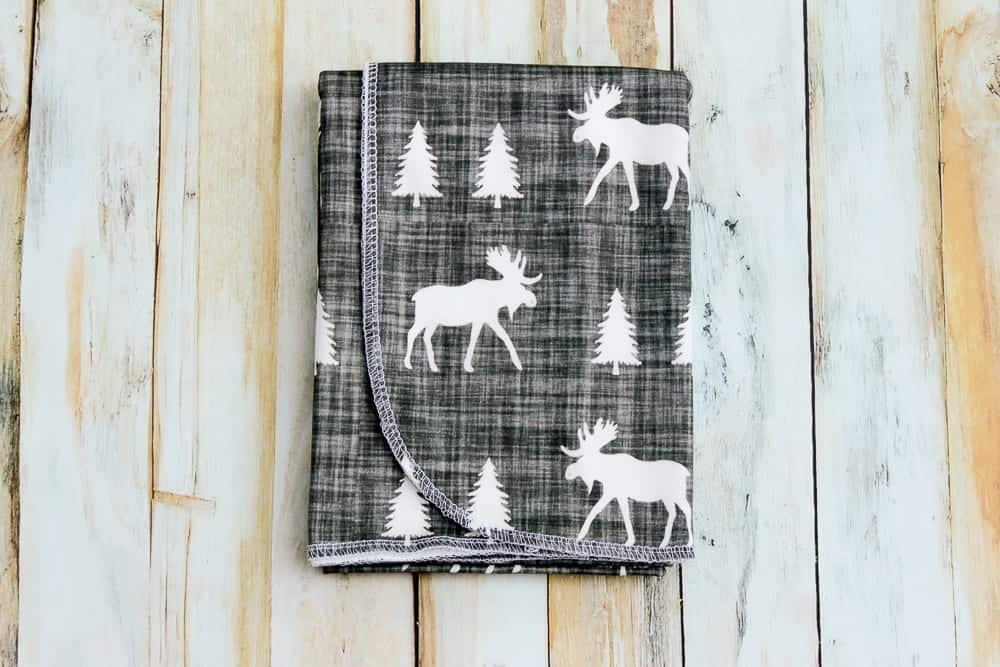 The prints I used for the blankets in the pictures are Moose Trot from Ivie Cloth Co. and You Look Fancy Deer from Mint Peony Designs.
Find the fabrics used for blankets:
You can follow the instructions on the screen or find the link to the Resource Library below to download the pattern and instructions.
Easy DIY Baby Swaddle Blanket Pattern and Tutorial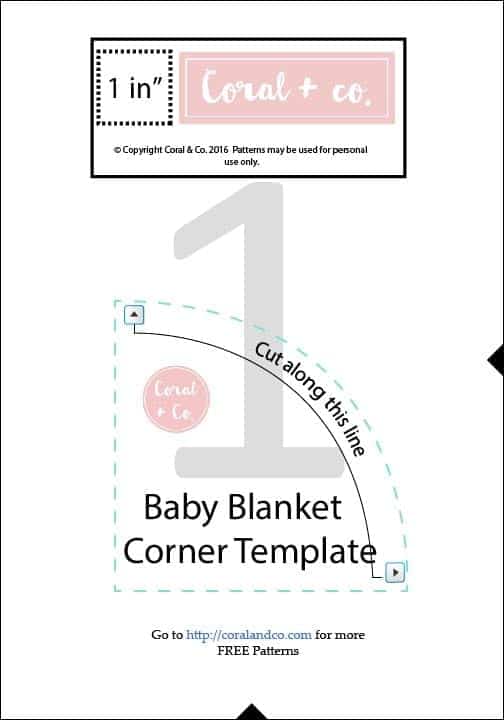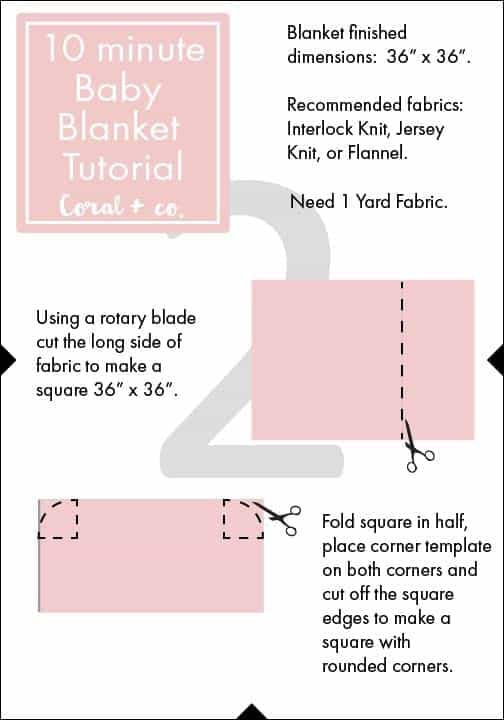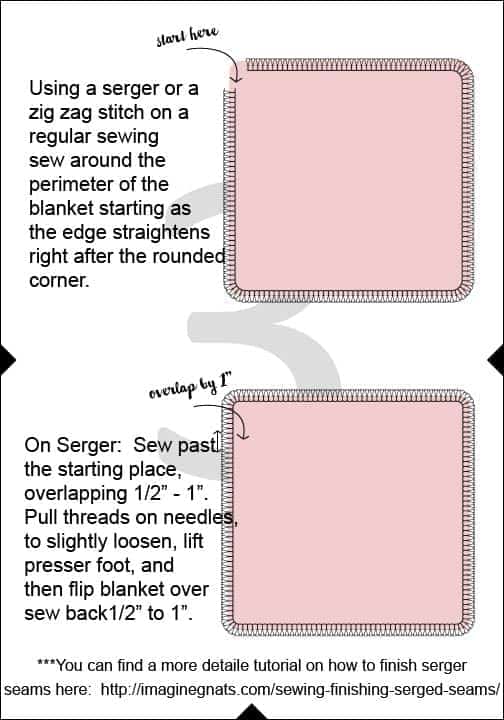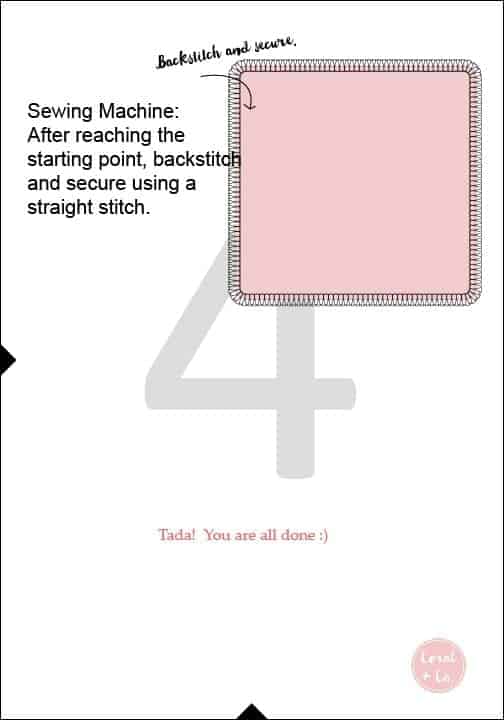 **** If using a regular sewing machine, be sure to use a ball point needle for the knit fabric to make sure you don't have any skipped stitches.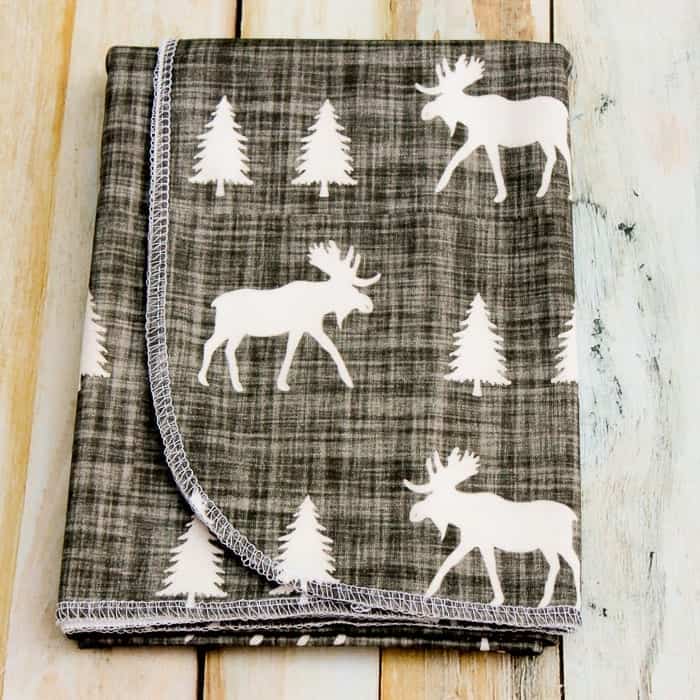 You can find the swaddle blanket pattern and template in the Resource Library