We are moving right along in the Nordic Crossing Quilt Along and these blocks are looking so good as they come together. This scrappy version is totally making my heart sing.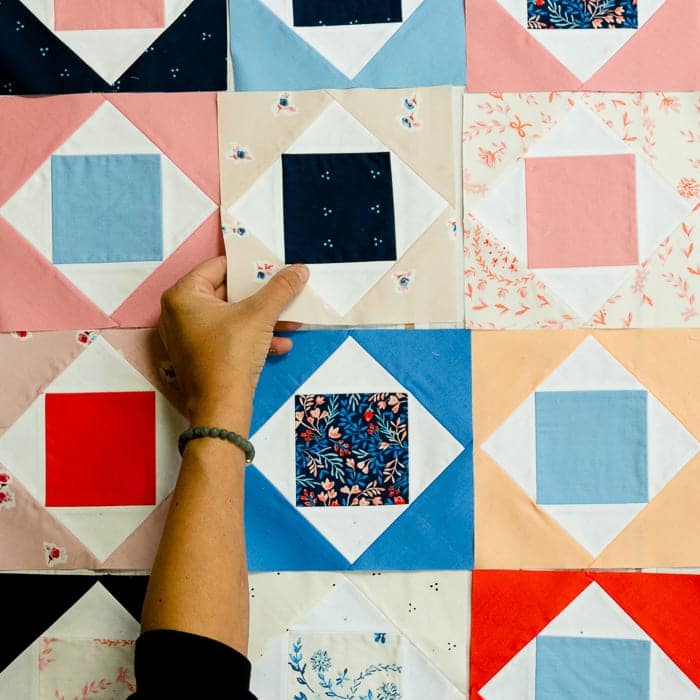 NORDIC CROSSING QUILT ALONG
Dates: January 8 – February 26 Duration: 8 Weeks Quilt Size: 48″ x 48″ but you are welcome to make any size you would like Get the Nordic Crossing Quilt Kit from Cottoneer Fabrics
SCHEDULE:
Week One: Gather and cut fabrics, Make your first block or a test block
Week Two: Make 8 Square in a Square Blocks
Week Three: Make 8 Square in a Square Blocks
Week Four: Make 9 Plus Blocks
Week Five: Make 32 Flying Geese Blocks
Week Six: Make 32 Flying Geese Blocks
Week Seven: Piece together rows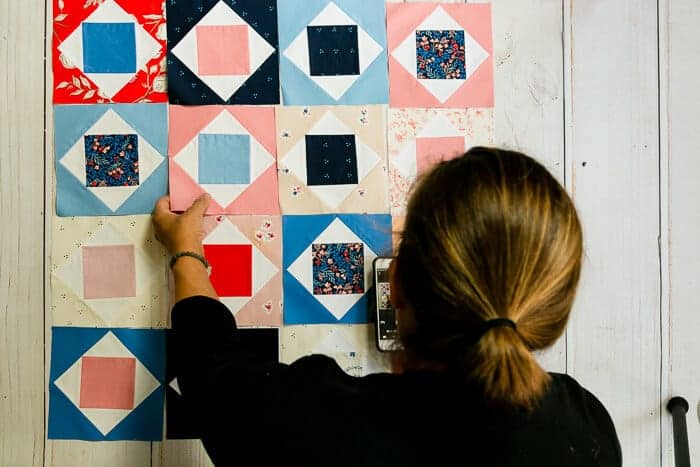 HOW TO FOLLOW ALONG:
Follow along on Instagram using the hashtag #nordiccrossingquilt or join the facebook group.
RSVP (below) for the Quilt Along
A new blog post and video will be up each Monday of the quilt along.
Nordic Crossing Quilt Along
SUPPLIES NEEDED:
Nordic Crossing Quilt Kit or Fabric Requirements Below:
WEEKLY PRIZES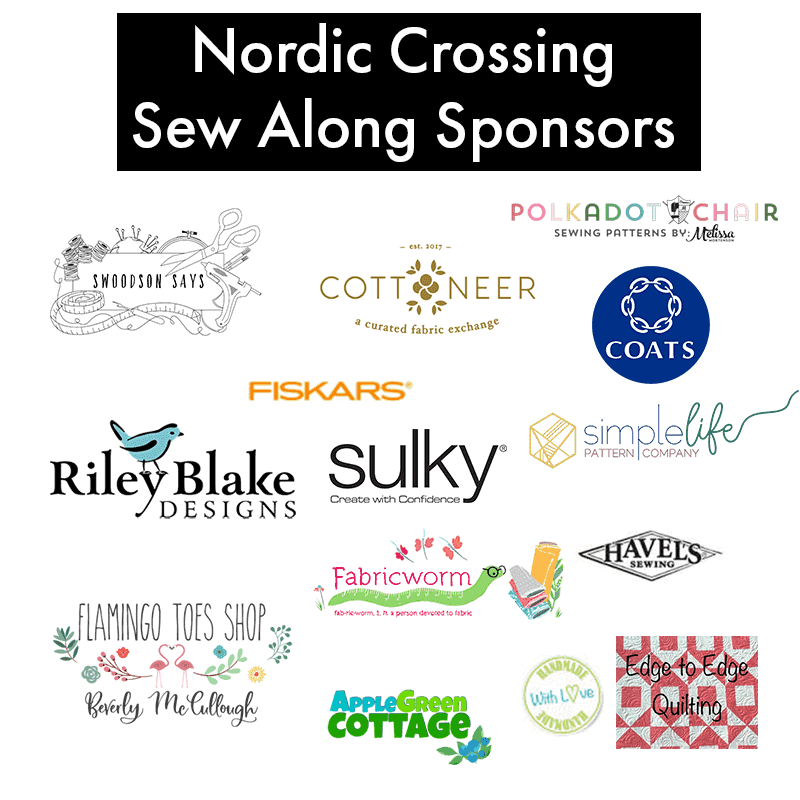 There will be some great weekly prizes totaling over a $500 value along the way for the participants who post to the #nordiccrossingquilt hashtag on Instagram. Be sure to check out the sponsors below!
WEEK THREE
Make 8 Square in Square blocks
Remember to use the hashtag #nordiccrossingquilt on intagram.
GRAB THE PATTERN
If you don't have the pattern already, grab your copy in the shop. As I mentioned last week, I am making a scrappy version so all my center blocks will be different fabric prints and I love how they all look together.
Thank you to our sponsors this week: Swoodson Says Patterns – Winner will receive 3 Free Patterns of their choice and an awesome sewing notions grab bag curated by The Sweet Red Poppy.