So many adorable Free Headband Sewing Patterns that you have to go sew! Is there anything more fun to sew than a quick project that is great for using your scraps?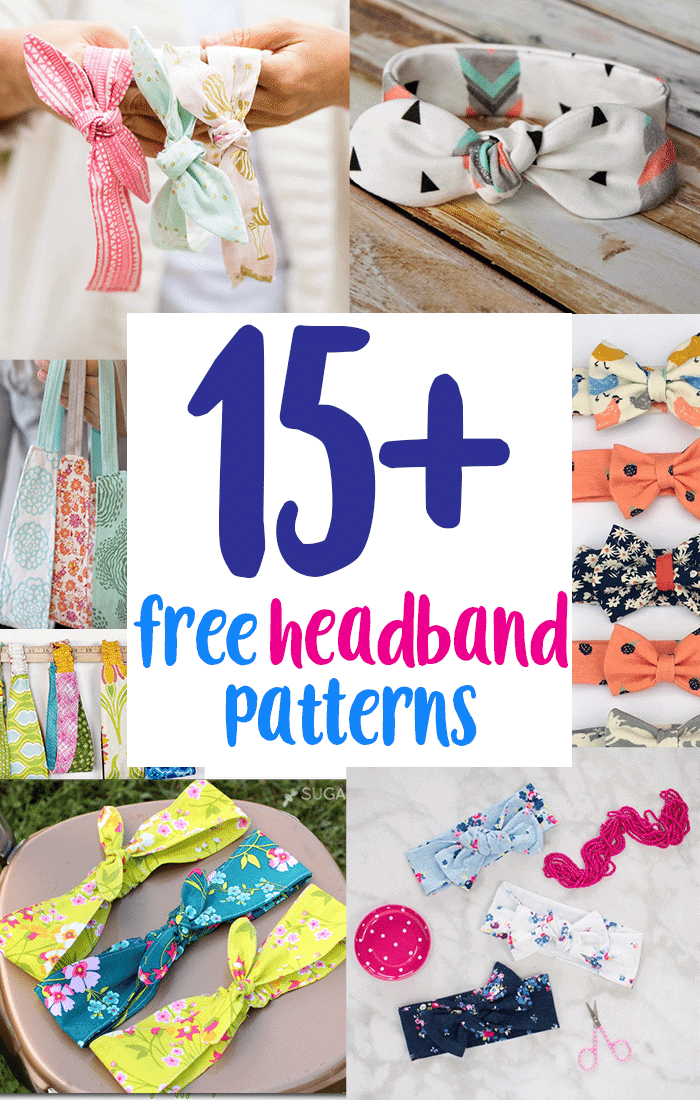 These fun and bright headband sewing patterns can be used with both quilting cotton woven fabric as well as stretchy knit fabric. There is even a pattern that you can cut with your Cricut Maker!

15+ FREE Headband Sewing Patterns
With all these great headband sewing pattern options, you will be sure to find one that you love.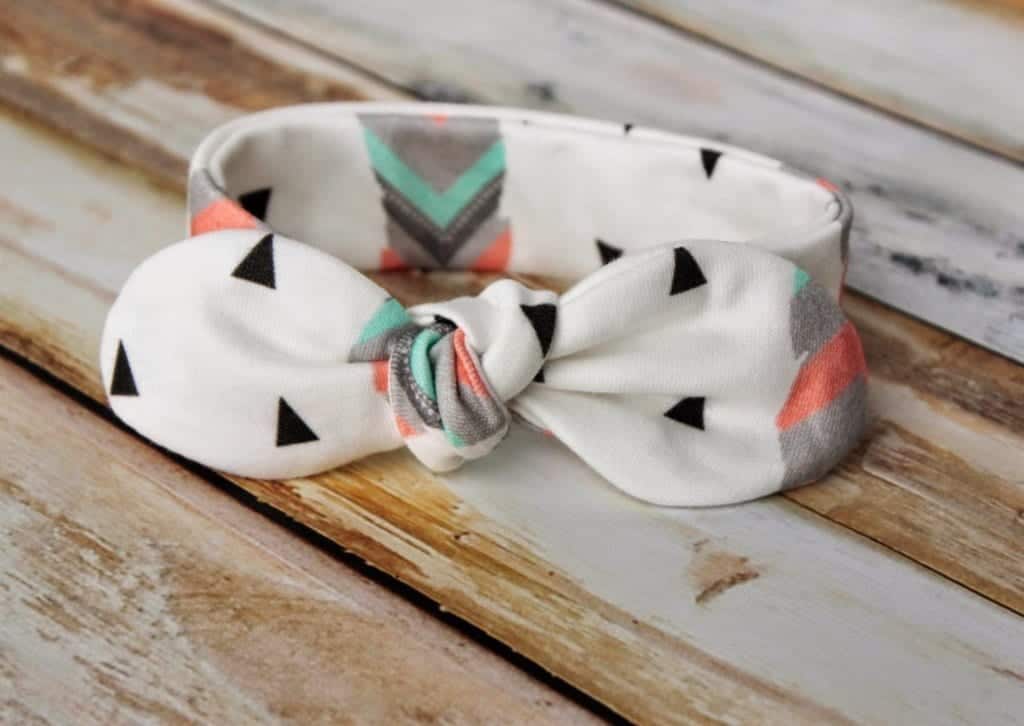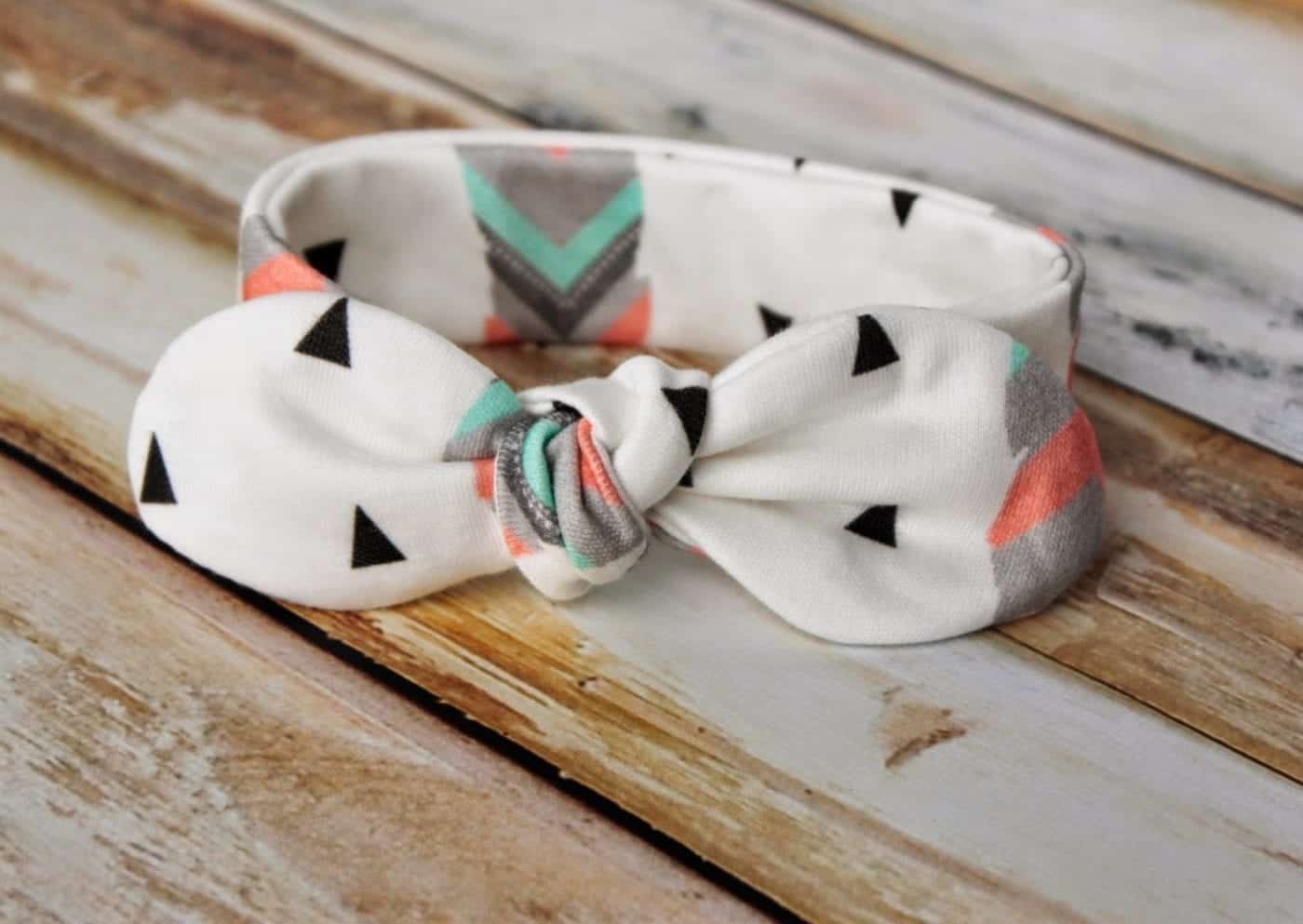 1. Easy DIY Baby Headband - This Knot Bow Headband is simple to make and looks adorable on any little girl! Check it out in action in this cute Valentine's Day outfit!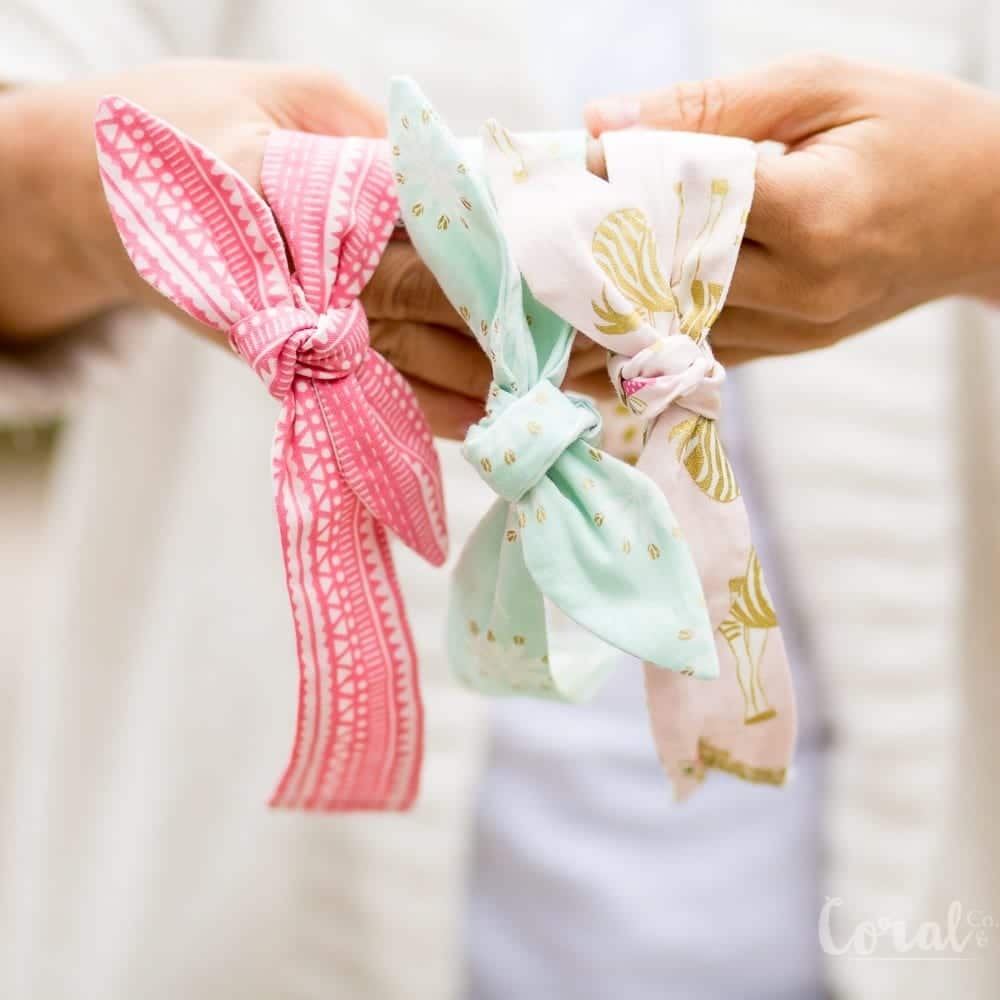 2. Woven Knotted Bow Headband Pattern - This woven knotted headband comes with svg cut files for the Cricut Maker. This is similar to the Knit Knot Bow Headband Pattern but this one is fun because there are SO many more fabric options with woven fabric.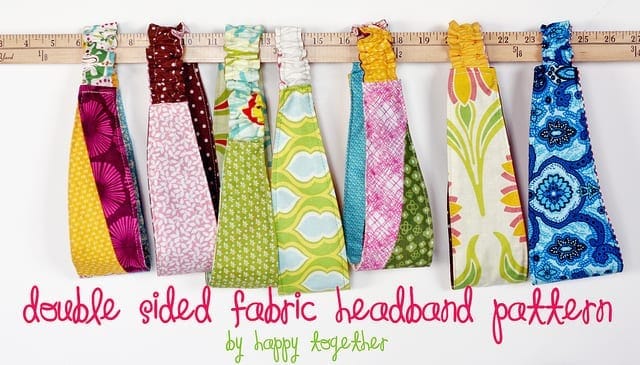 3. Double Sided Fabric Headband Pattern - Make simple fabric headbands with larger pieces of fabric or make more elaborate ones using scraps!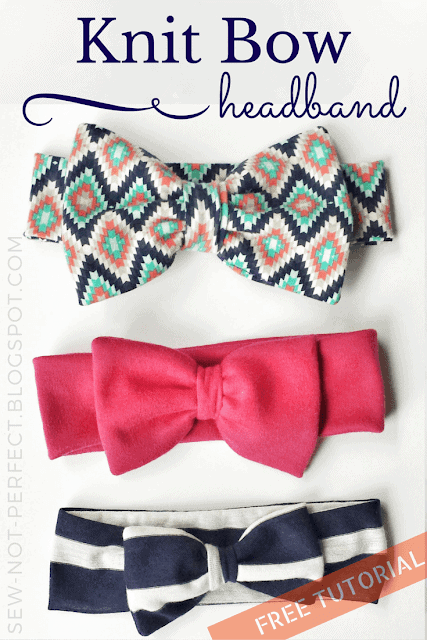 4. Bow Headband - Sew a large bow headband from knit fabric and choose from a small, medium, or large bow.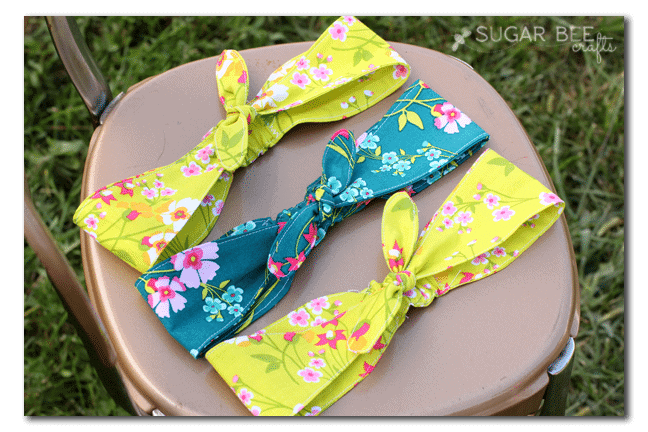 5. Fabric Knotted Headband - This Fabric knotted headband is made from quilter's fabric with so many options for fun prints.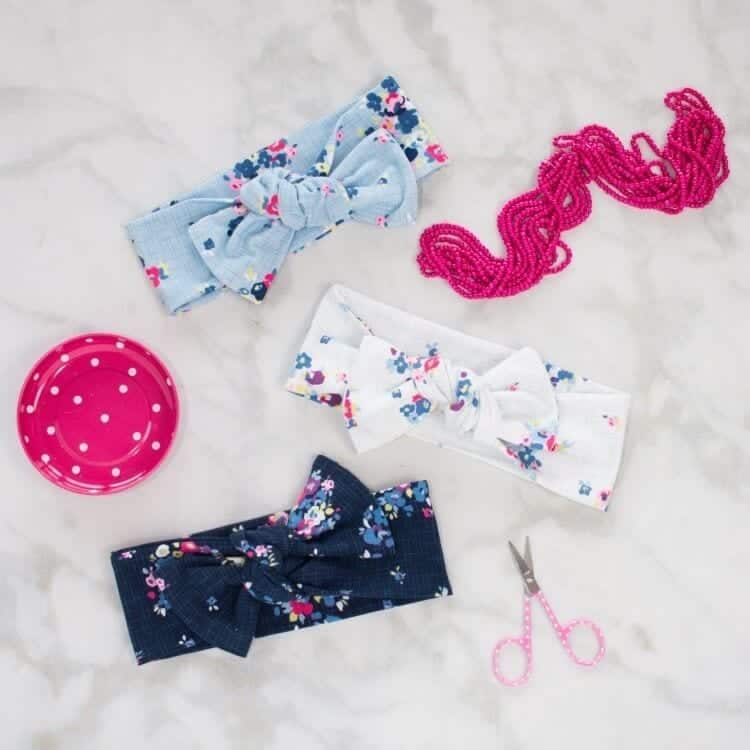 Top Knot Head Wrap Pattern - This adorable top knop head wrap style headband is adorable and perfect for your favorite little person.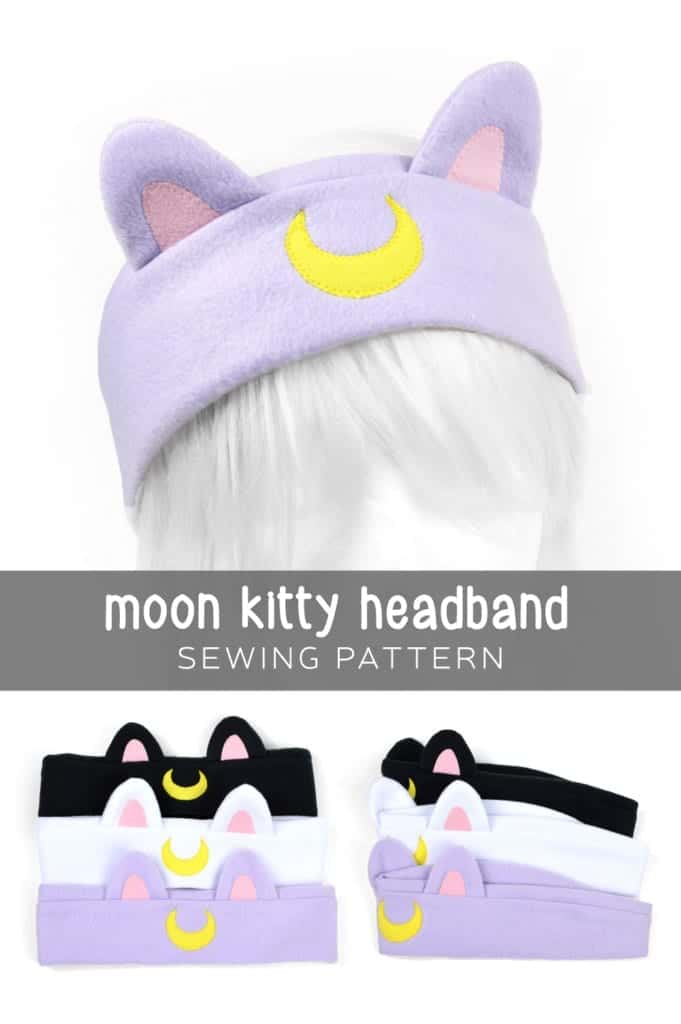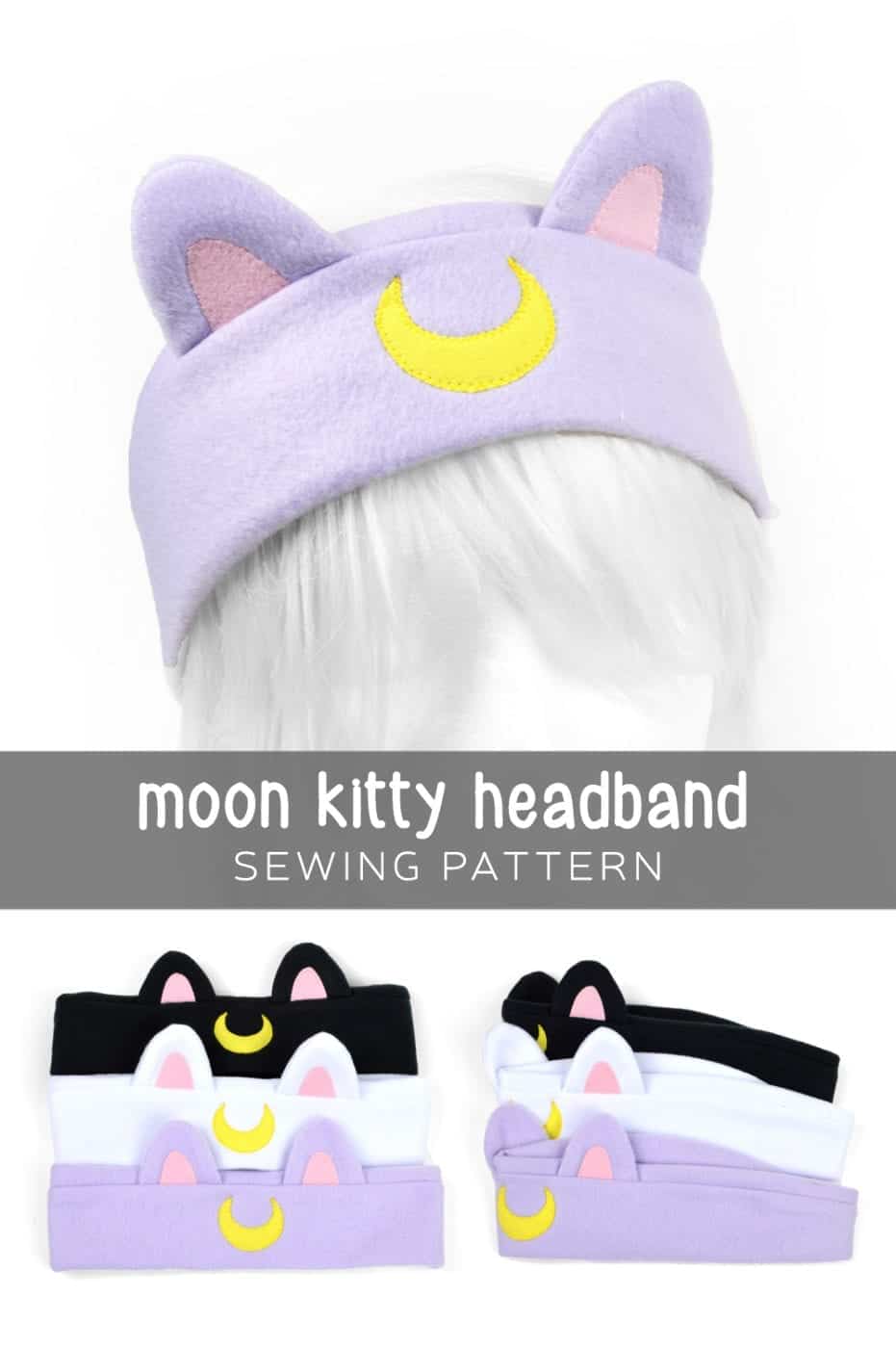 7. Moon Kitty Headband - Kitty ear hats are are huge trend right now. This simple fleece headband has adorable tiny cat ears!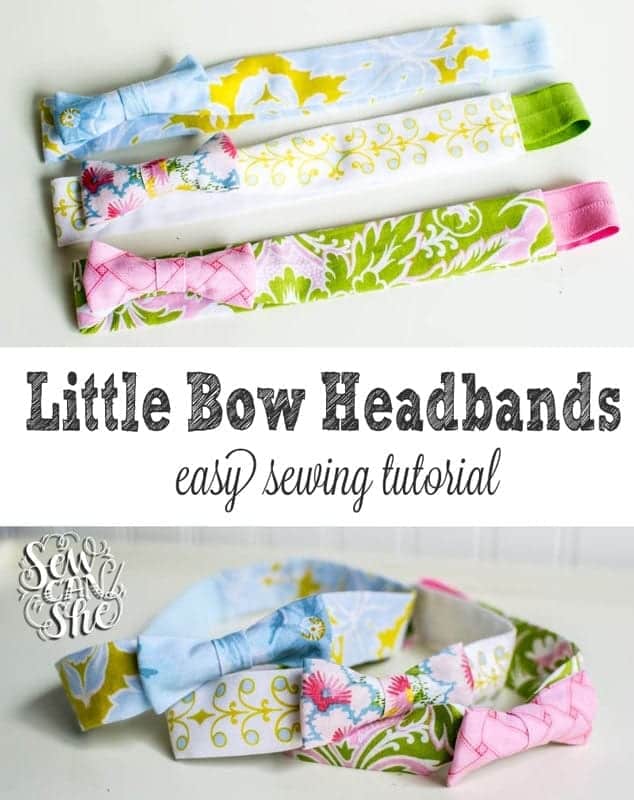 7. Bow Headband for Girls - This bow headband uses 1'' FOE in the back to make them comfortable and soft and is perfect for scraps too. It's also easy to leave off the bow and show off your favorite fabric.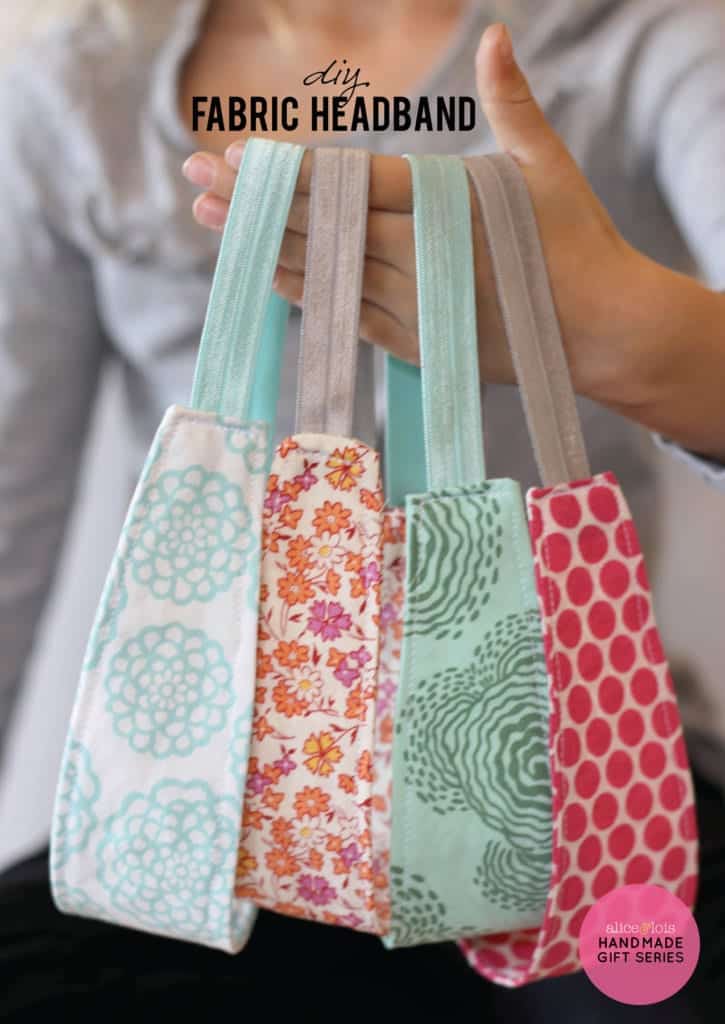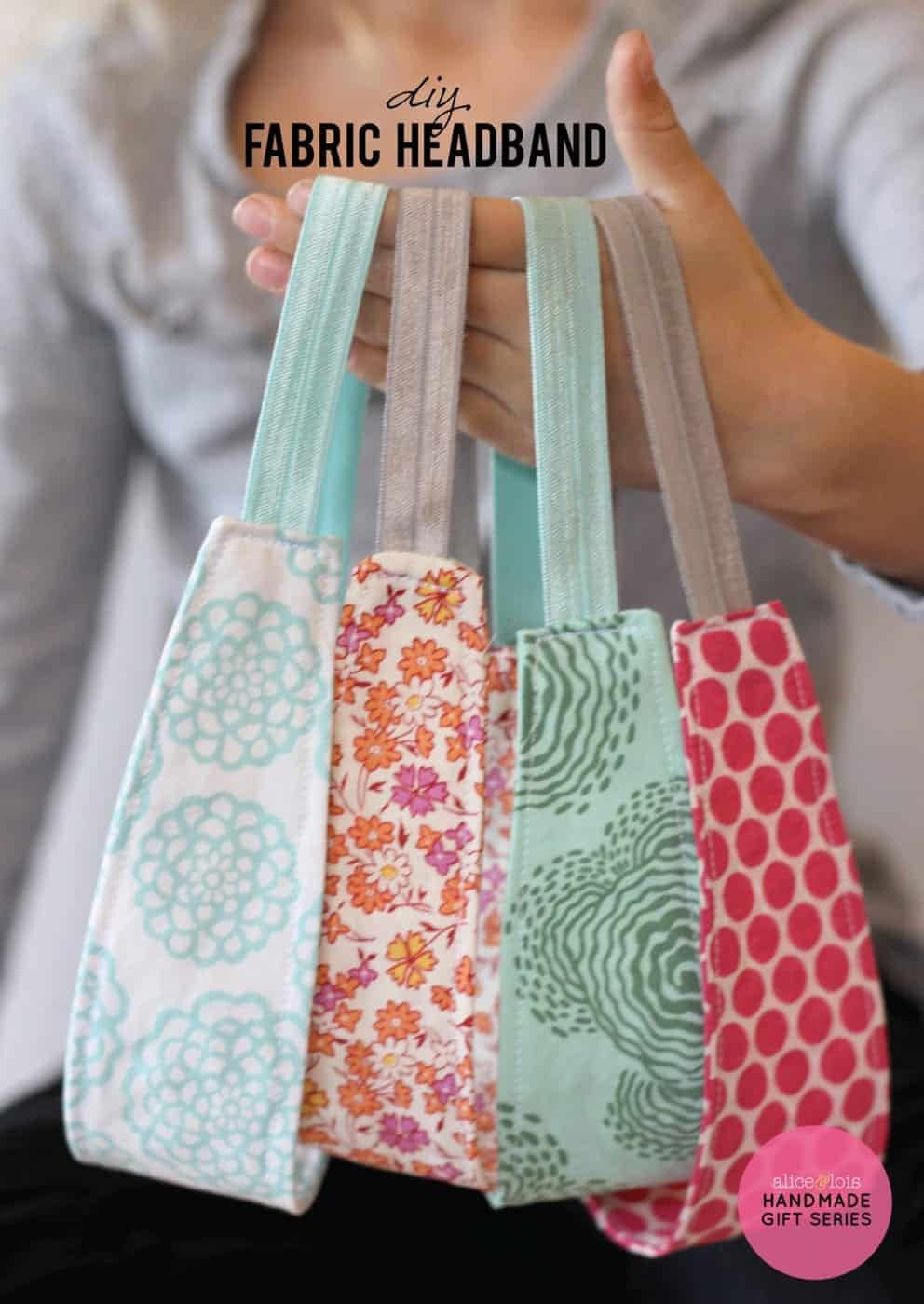 8. DIY Fabric Headband - This little girls fabric headband claims to take under 30 minutes to complete. There is also a tutorial for the same headband for women.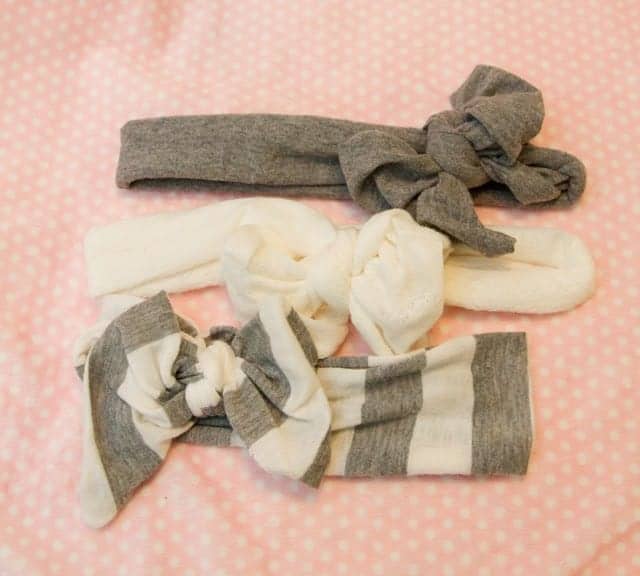 9. 5 Minute No Sew Headband - This 5 minute no sew headband is super quick and says it holds up well in the wash.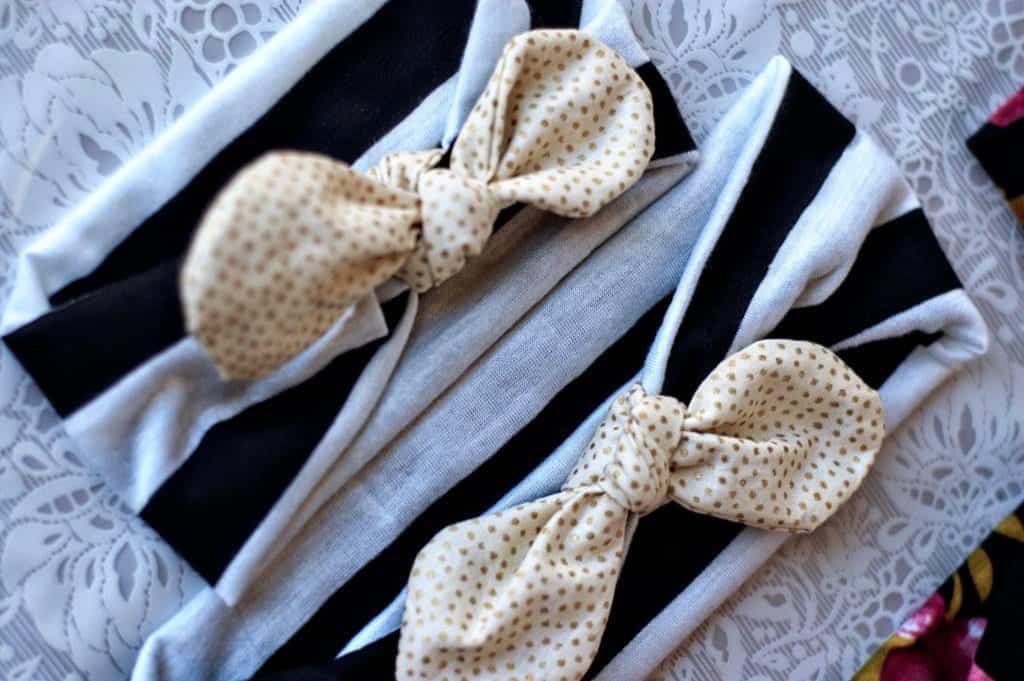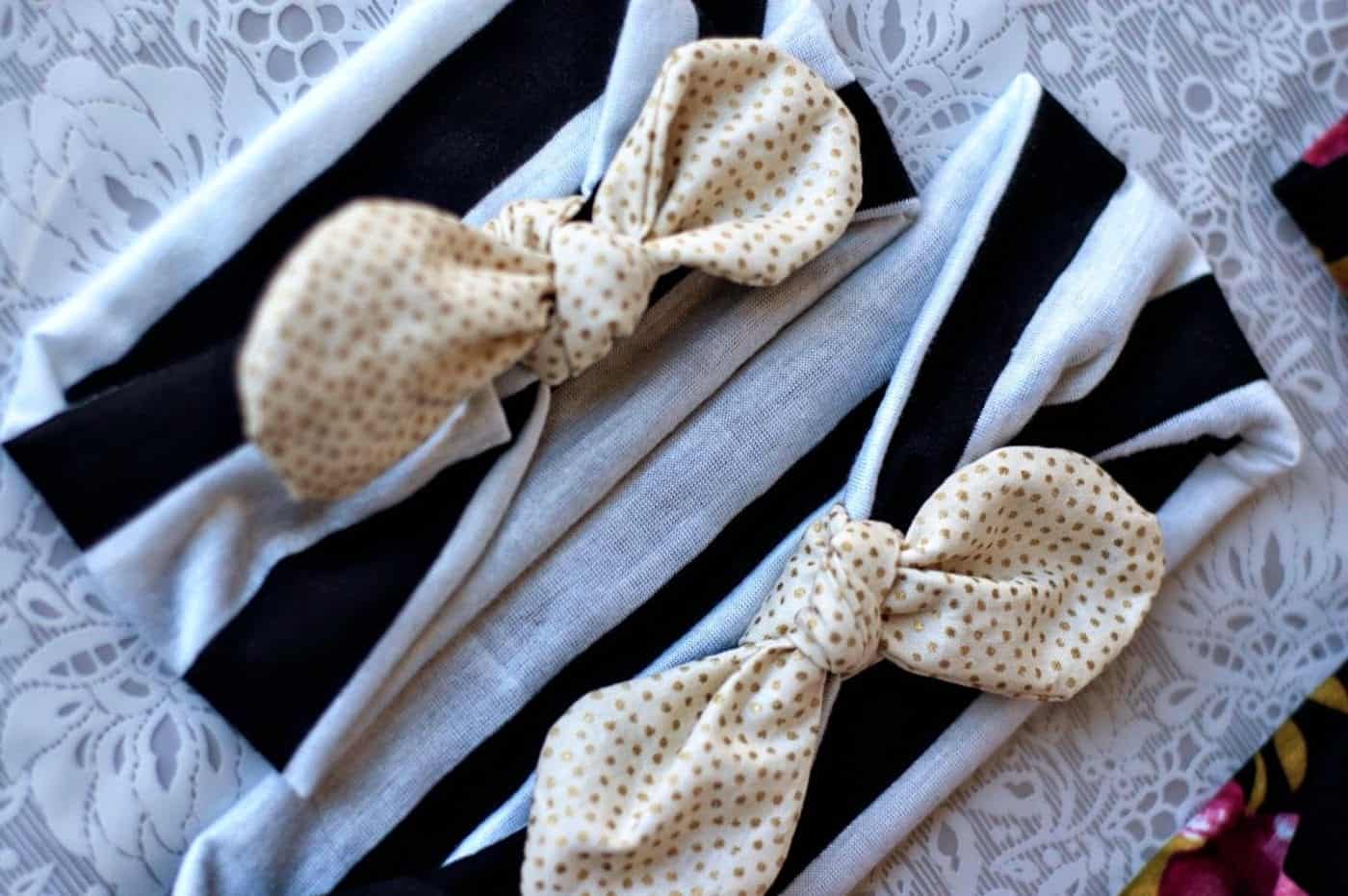 10. DIY Turban Style Headband Tutorial - These Turban-style headbands have a cute little bow addition and were created during a monthly craft night session.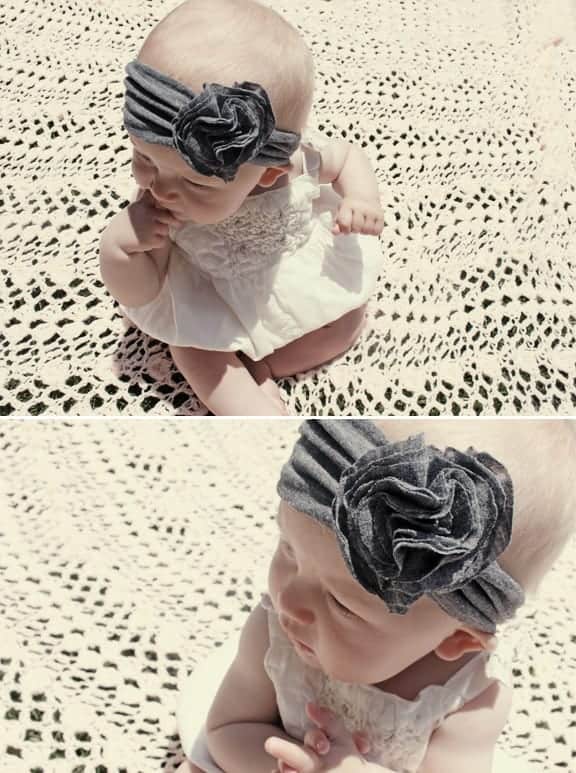 11. DIY Jersey Baby Headband - This Jersey Baby Headband is made from upcycling and old t-shirt and only takes about 15 minutes to make!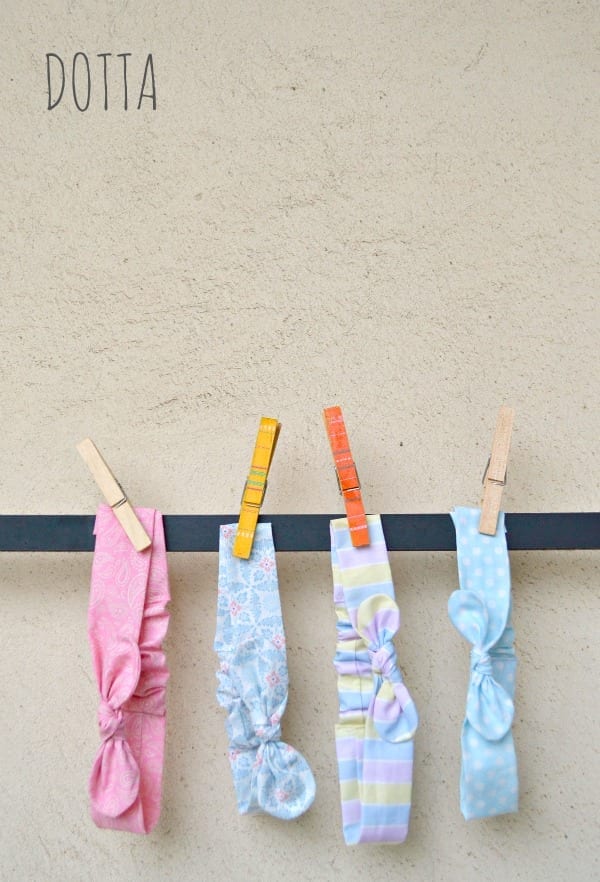 12. Elastic Bowtie Headband - This Elastic Bowtie headband is made from woven fabric, in toddler size, but you can cut the biggest piece longer to create a larger size.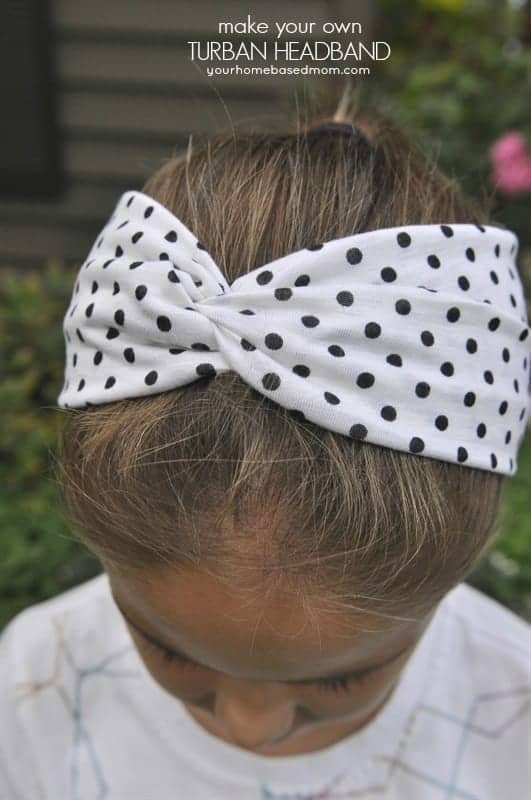 13. Turban Headband Tutorial - These turban headbands are the perfect quick, inexpensive, and easy to make gift kids can help make to give to their friends!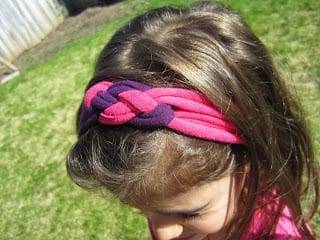 14. Knotted Jersey Headband - This knotted jersey headband uses celtic-ish style knots and upcycled t-shirts!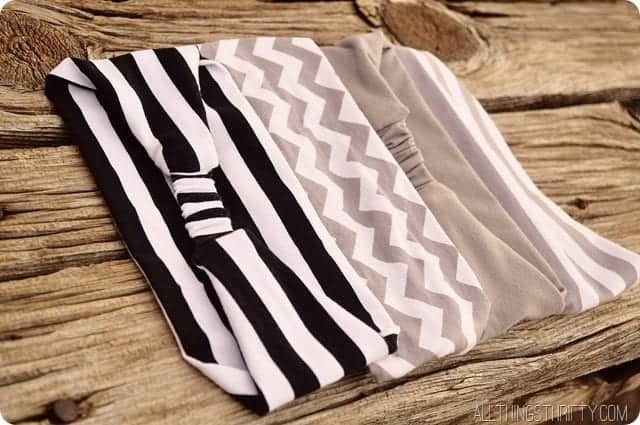 15. Jersey Headbands - These jersey headbands are super easy. Brooke says the hardest part is finding the fabric
Pin 15+ Free Headband Sewing Patterns to Make Later!