Learn how easy it is to get started Quilting with the Cricut Maker.  Since the Cricut Maker made its appearance last year it has brought the art of sewing and quilting to people who were intimated by the process of learning how to sew or quilt.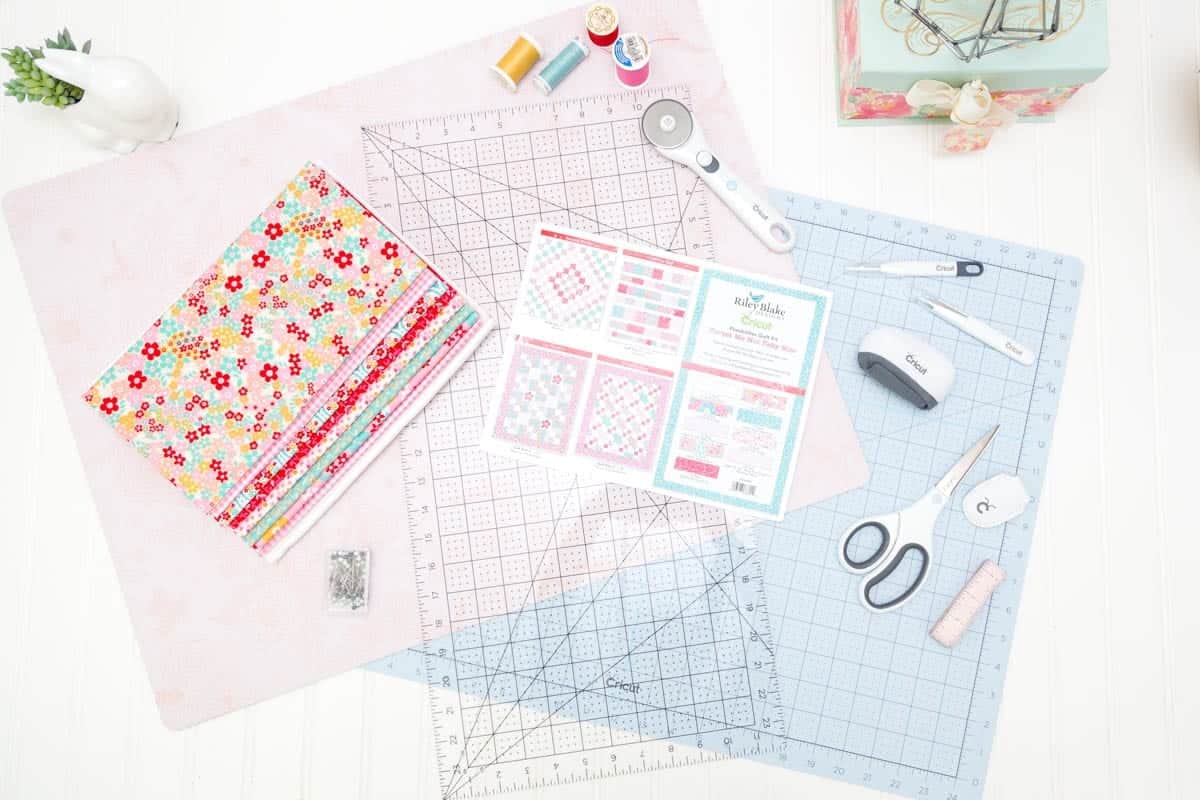 The Cricut Maker is a fabulously designed cutting machine that can now cut fabric as well as lots of other textiles including leather and chipboard (wow!).  The amazing feature of the Cricut Maker with makes it able to cut fabric is a small rotary blade that has the ability to make even the tiniest of cuts.  You can read more about features of the Cricut Maker here. as well as part two of the series Cricut Maker Quilt Tips for Cutting Your Pattern and Part Three, Tips for Piecing Your Cricut Quilt Pattern.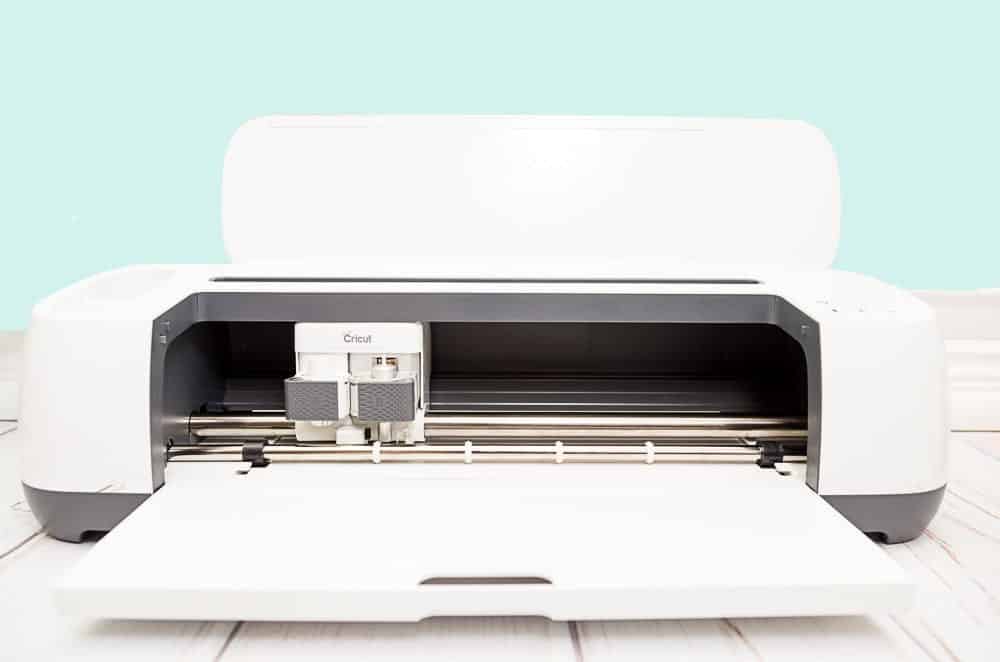 The Cricut Maker has truly simplified the process of quilting.  How do you ask?  By teaming up with Riley Blake Designs they have digitized a whole catalogue of quilt patterns that are beginner friendly and easy to make.  So if you have never quilted before but have always been wanting to learn, Quilting with the Cricut Maker is a great way to get started.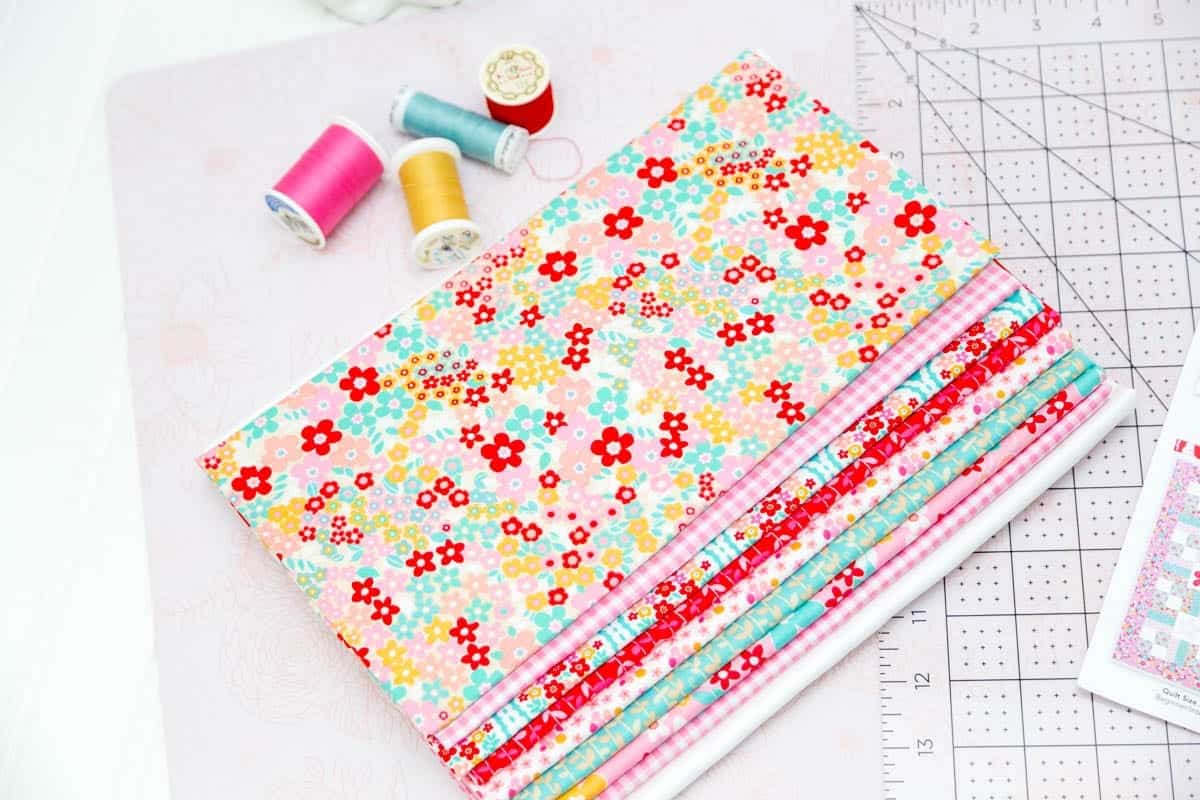 Cricut has also created a gorgeously designed Rotary Blade Cutting Kit that includes a two-sided self-healing mat, a 12" wide clear plastic ruler, and rotary blade cutter.  As well as the Cricut sewing kit which includes 8" fabric shears, thread snips, seam ripper, pincushion and pins, measuring tape, and leather thimble.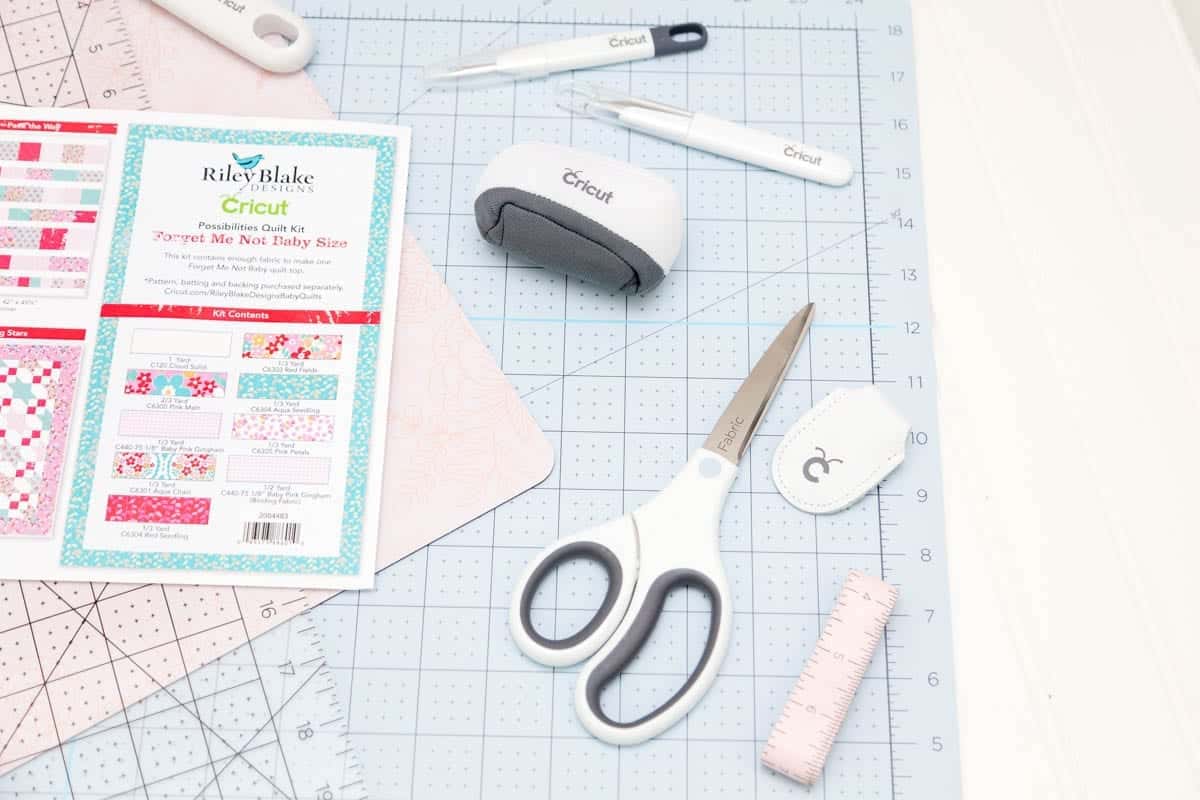 So if you are new to sewing Cricut provides everything you need to get started without having to search out which supplies to you need.  This is really helpful for anyone wanting to give quilting a try.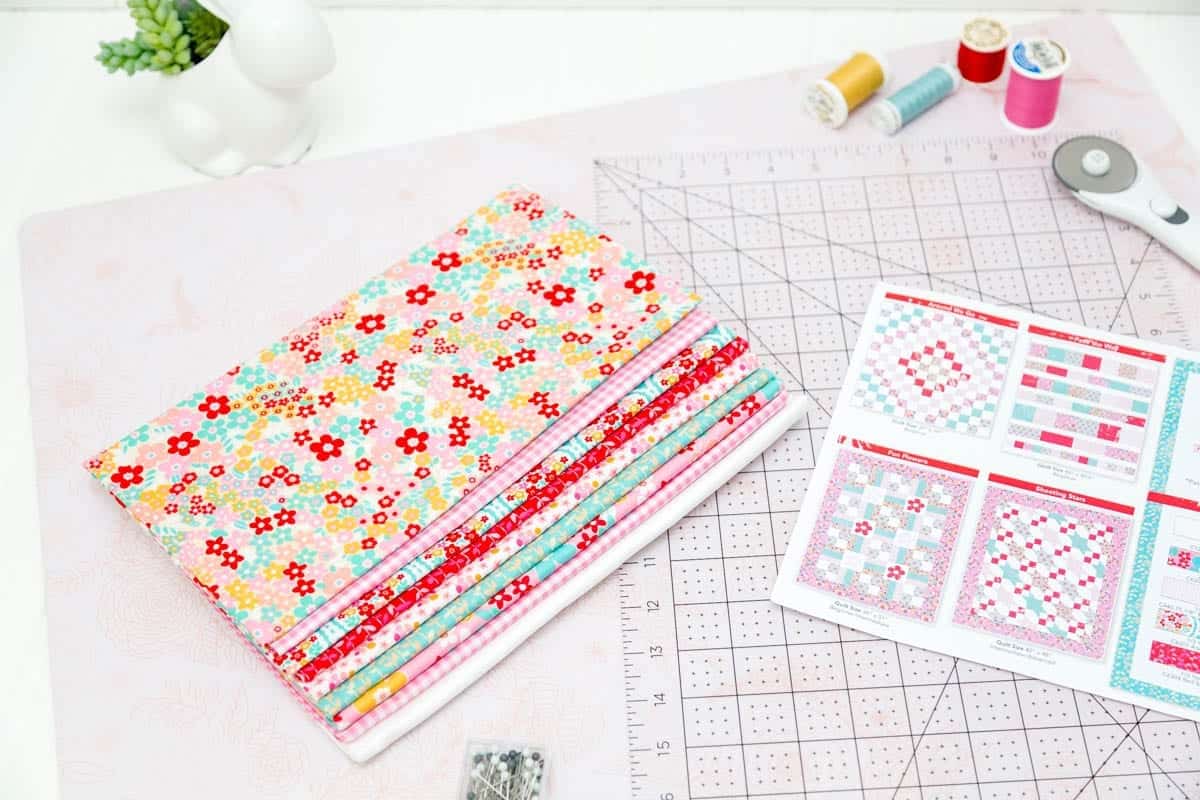 Another great feature of the partnership with Riley Blake Designs is their new quilt kits featuring trendy fabric prints made by Riley Blake Designs.  These adorable quilt kits have just the right amount of fabric needed for the quilt.  The fabric kit shown is the Forget Me Not Baby Size Quilt Kit and each quilt kit comes with four different quilt design possibilities and the fabric is precut into 12" wide strips to fit precisely on your Fabricgrip Mat so you can load and go.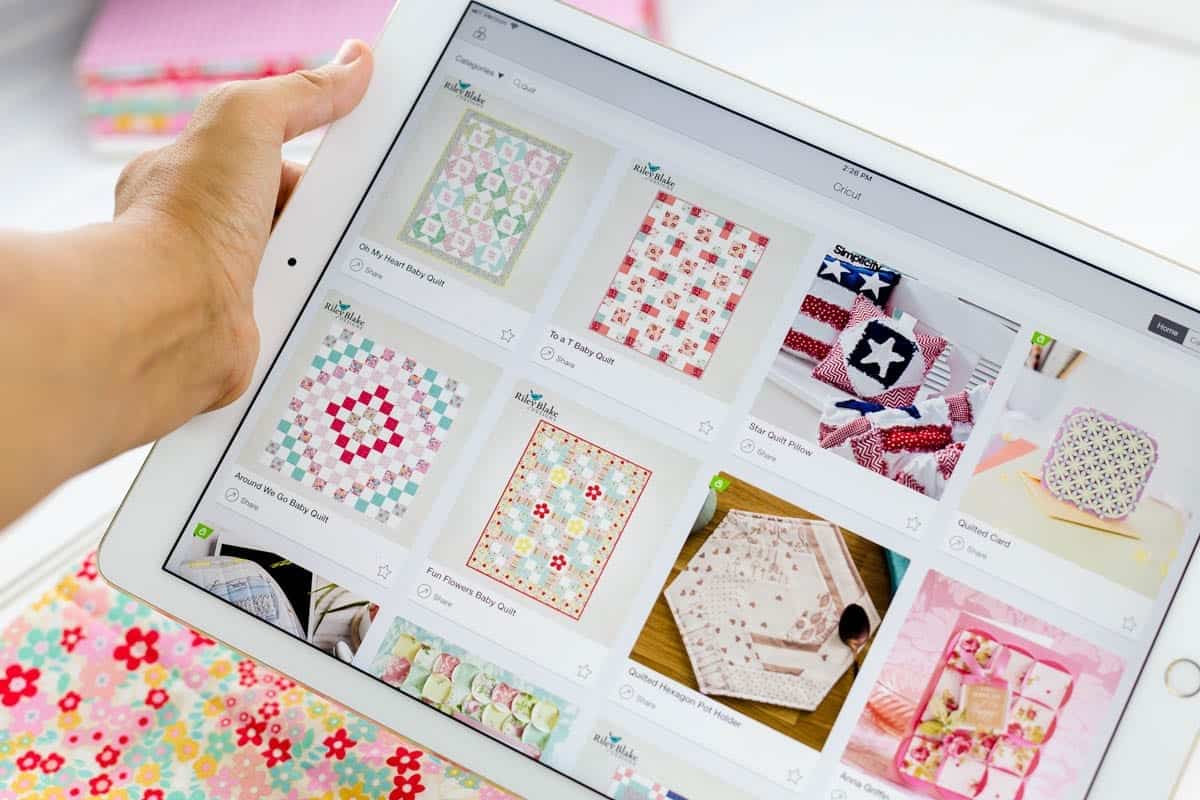 The beauty of this is that you will never need to figure out how much of each print of fabric you will need and how much to cut of each one.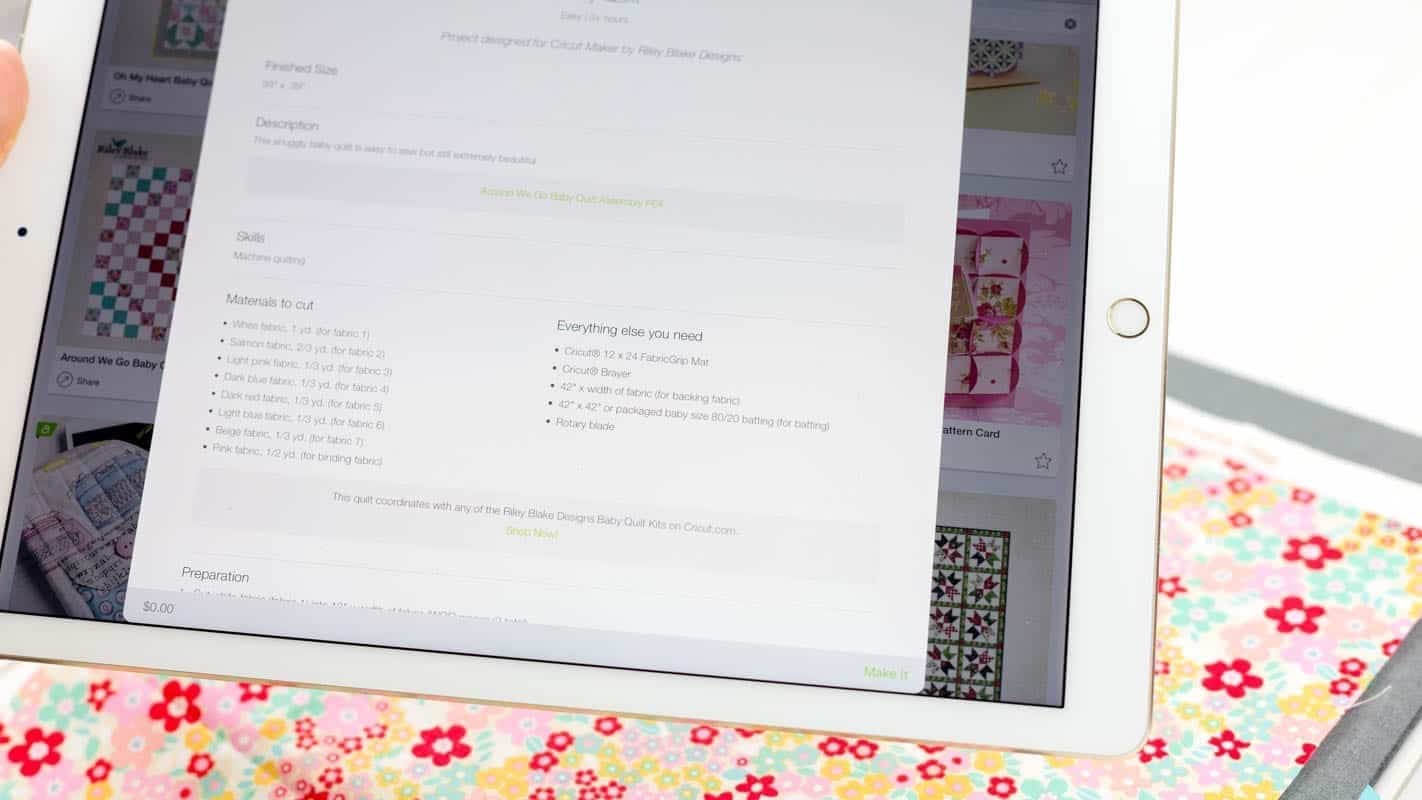 The Cricut Maker will cut the correct amount of pieces for you in the correct dimensions.  Then simply follow the Around We Go quilt pattern attached pdf for the instructions on how to piece it together.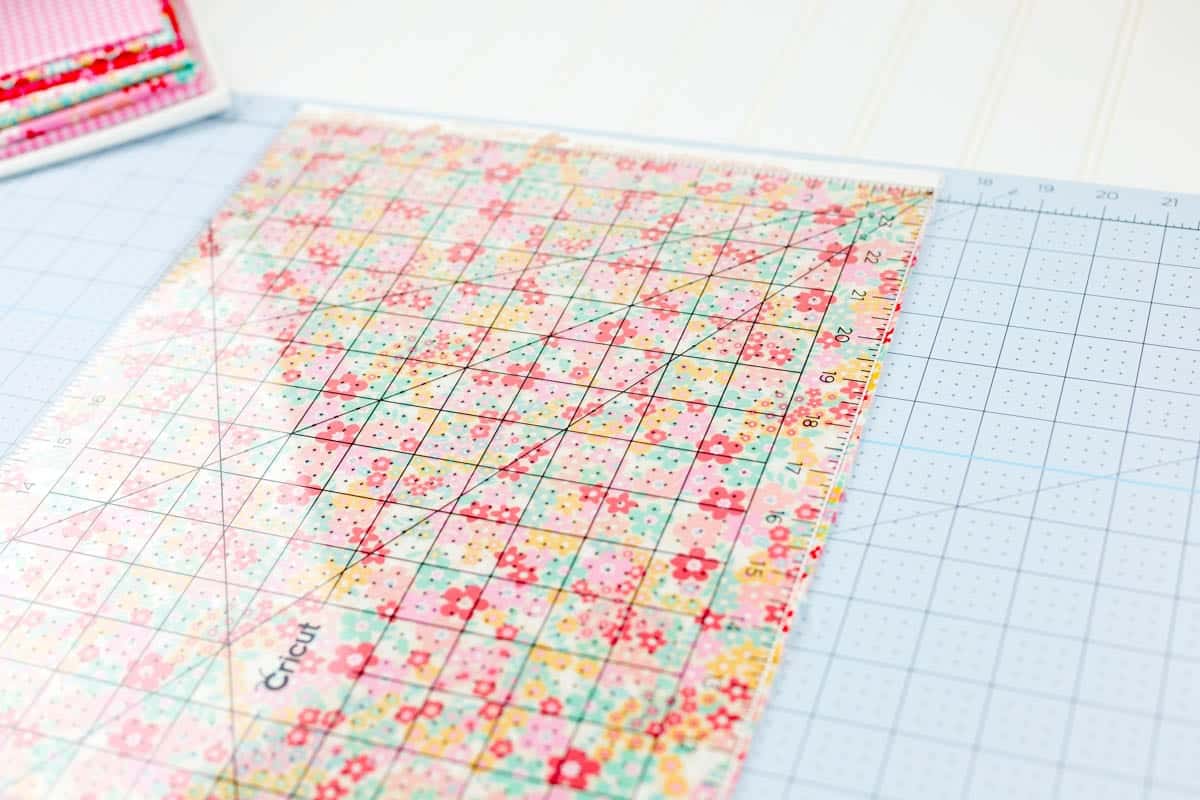 There are several reasons that the Cricut Maker makes quilting so easy.  The first reason is that you can count on the fabric to be precisely cut, which is SO important in quilting.  There are so many times that I have cut fabric only to find it slightly off.  Which makes it that much harder to get all your pieces to line up at the end.
The second is that it saves me time.  Especially with the quilt kits.  All I need to do is do is load the fabric on the fabricgrip mat and select my pattern to start cutting.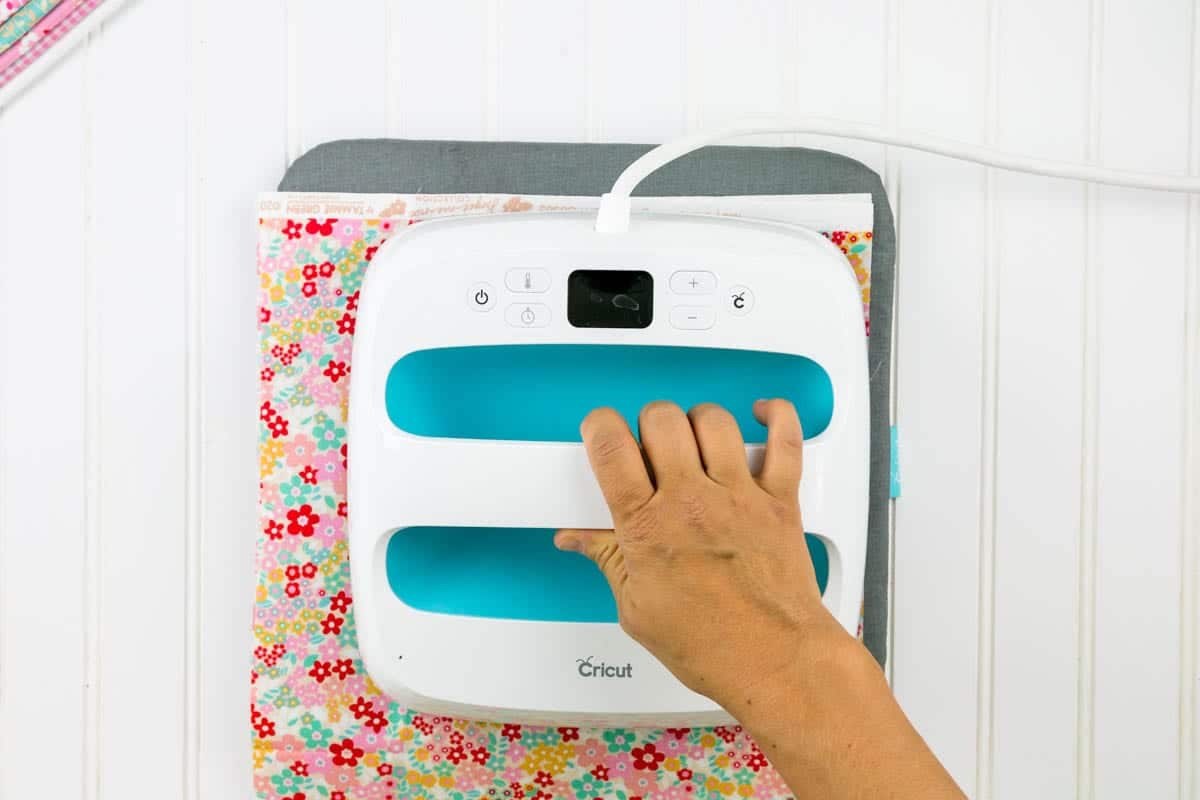 ***Tip, use your Cricut Easypress to quickly take the fold lines out of the fabric to ensure the fabric cuts are made without and scrunched fabric. And while the Maker is cutting the fabric I can work on something else or once several pieces have been cut I can start piecing my fabric together while it is still cutting the rest.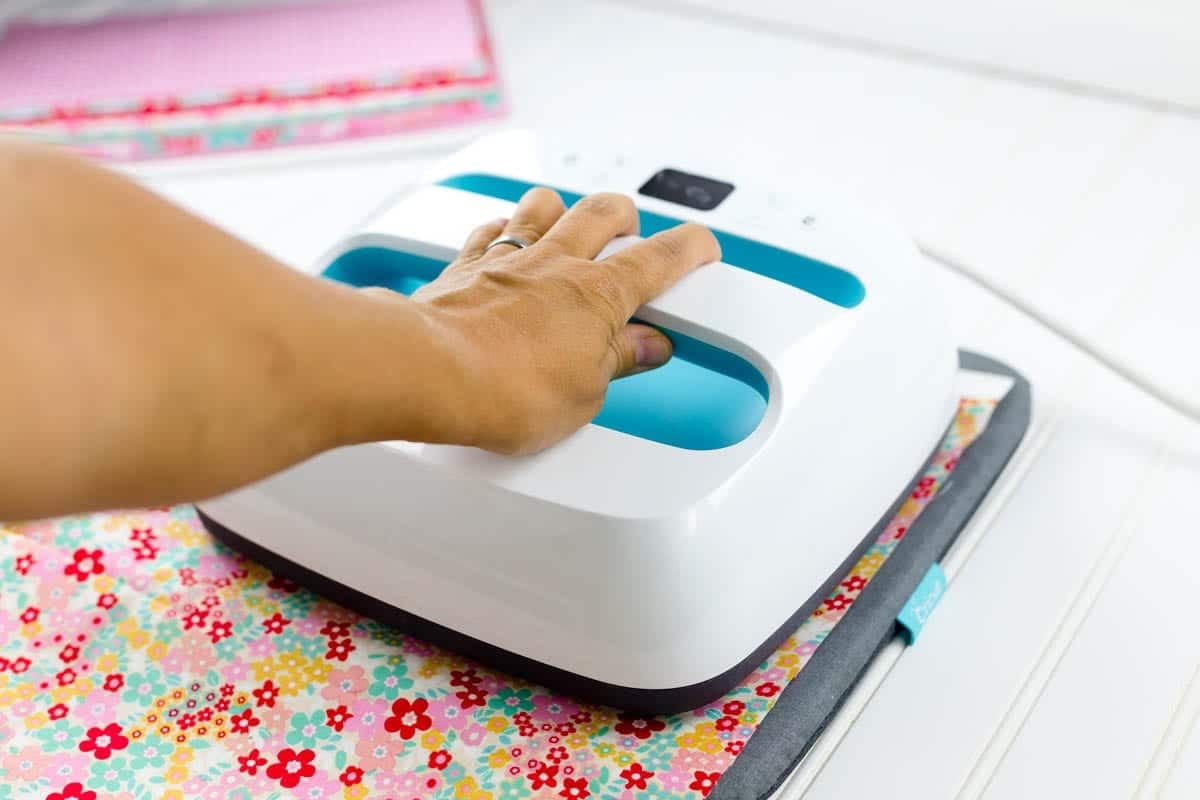 Riley Blake Designs Quilt Kit Supplies Needed:
How to Get Started Quilting with the Cricut Maker
To get to the digitized Riley Blake Designs Quilt Patterns, you will open up design space and go to projects.  Pick Riley Blake Designs from the drop-down menu and you will find more than 25 quilt patterns to choose from.  These have all been designed to accompany a coordinating fabric kit.  The quilt patterns come in both baby and throw quilt sizes.
Once there select your chosen pattern and it will bring up the quilt pattern in a new screen.  The pattern shown is Around We Go, which is a baby size quilt pattern.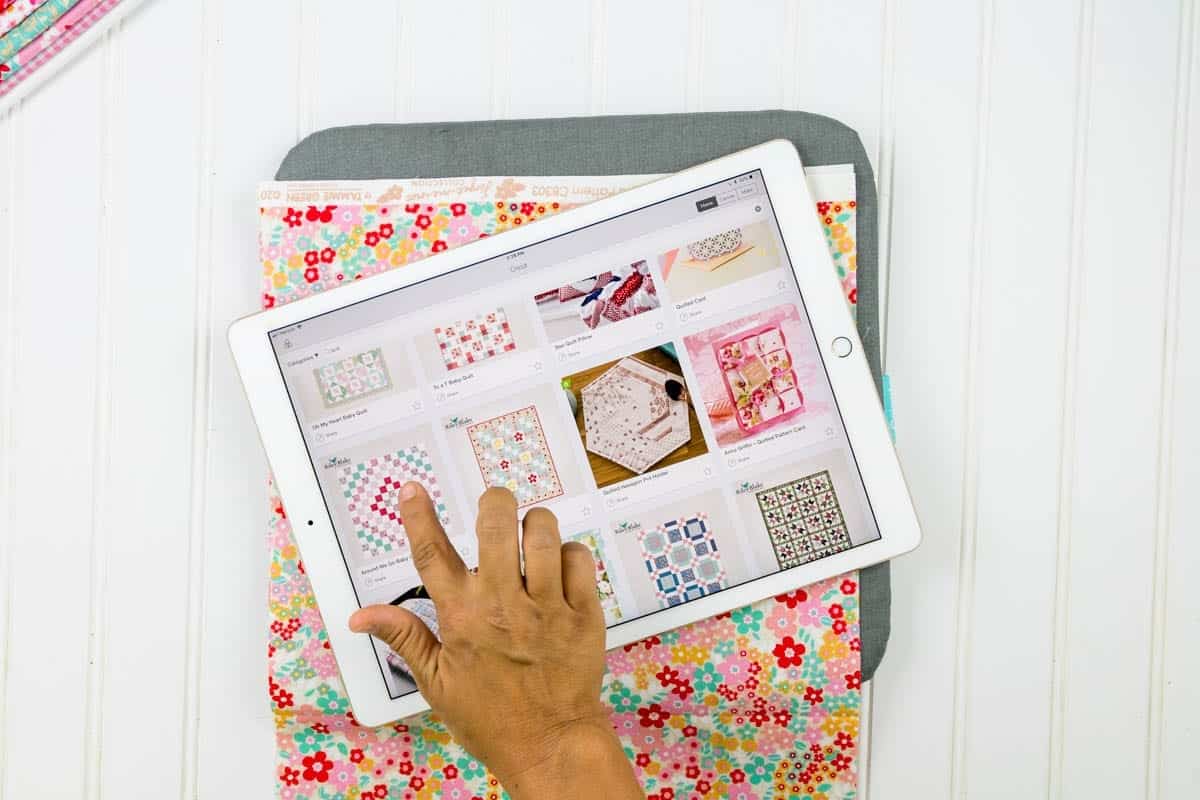 It will bring up the fabric requirements, preparation instructions, as well as the amount of fabric backing batting needed. Once ready you will press the make it button.  From there you will simply load the fabric on the mat and start cutting your quilt.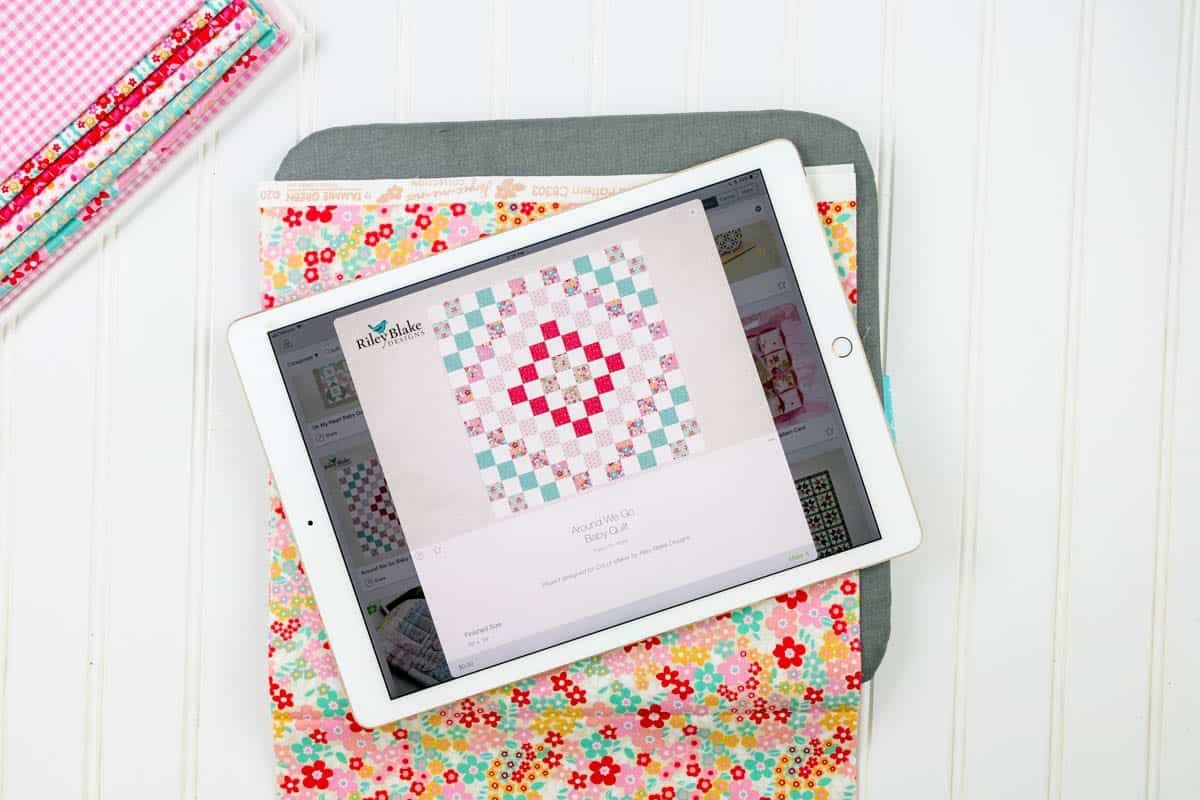 You also might be interested in my heart block mini quilt pattern for the Cricut Maker.  Or watch the Maker cut quilt blocks to see how easy it is to get started quilting with the Cricut Maker.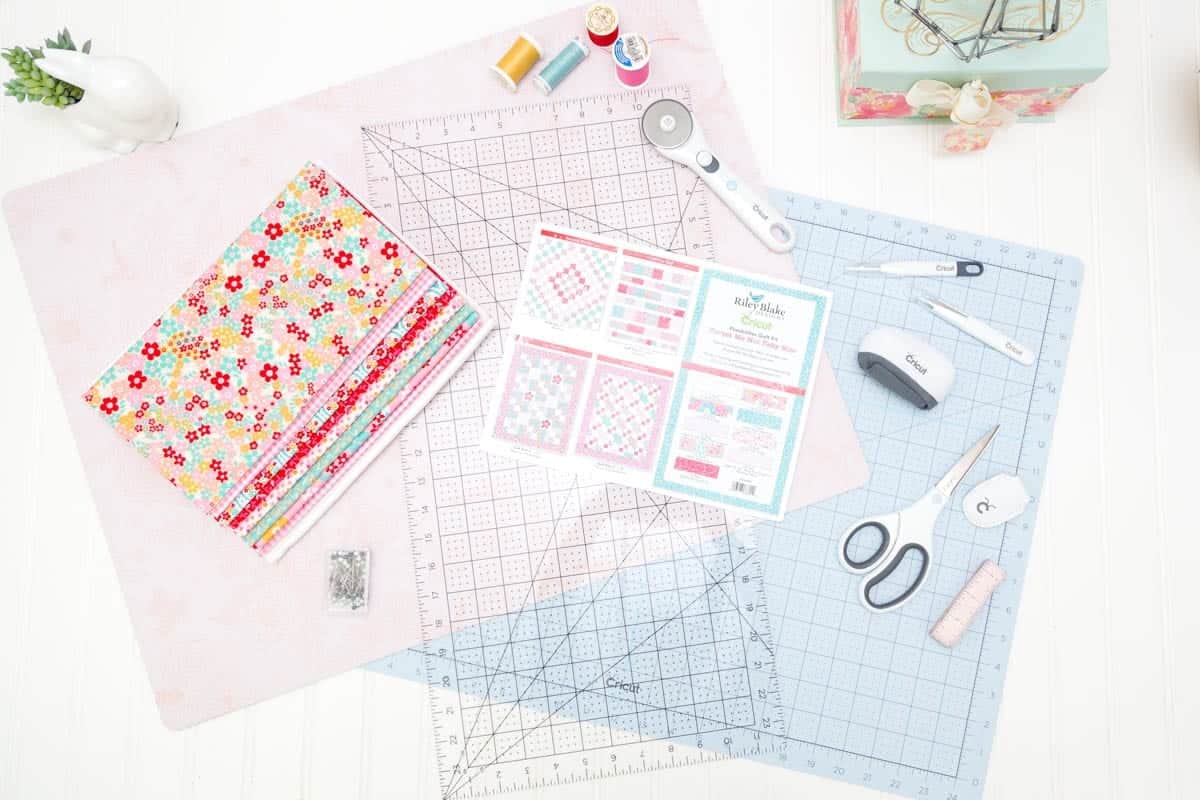 This is a sponsored conversation written by me on behalf of Cricut. The opinions and text are all mine.