Here are some great tips for cutting your Cricut Maker Quilt Kit Baby Quilt Pattern and preparing your Riley Blake Designs fabric.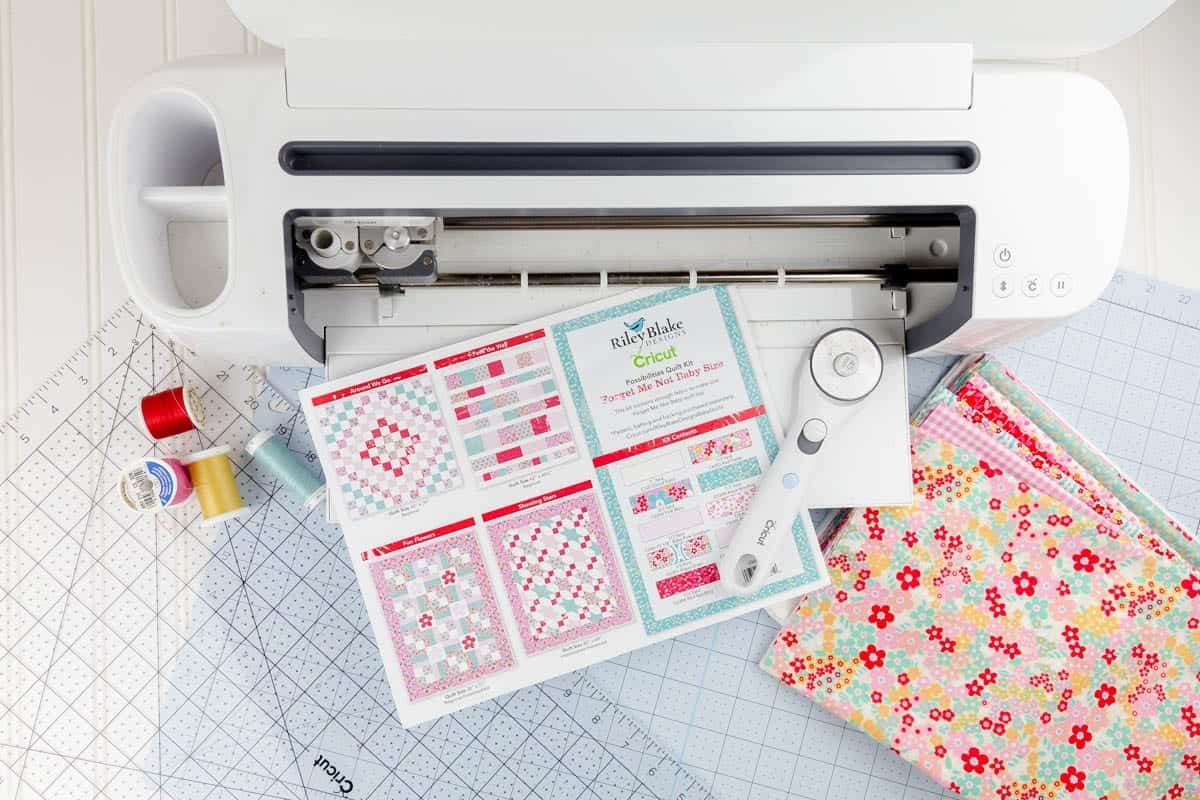 Last week I wrote about how easy it is to find a Cricut quilt pattern and kit in design space and load it so it is ready to cut.  This week I have some simple tips for cutting your Cricut Maker quilt kit baby quilt pattern.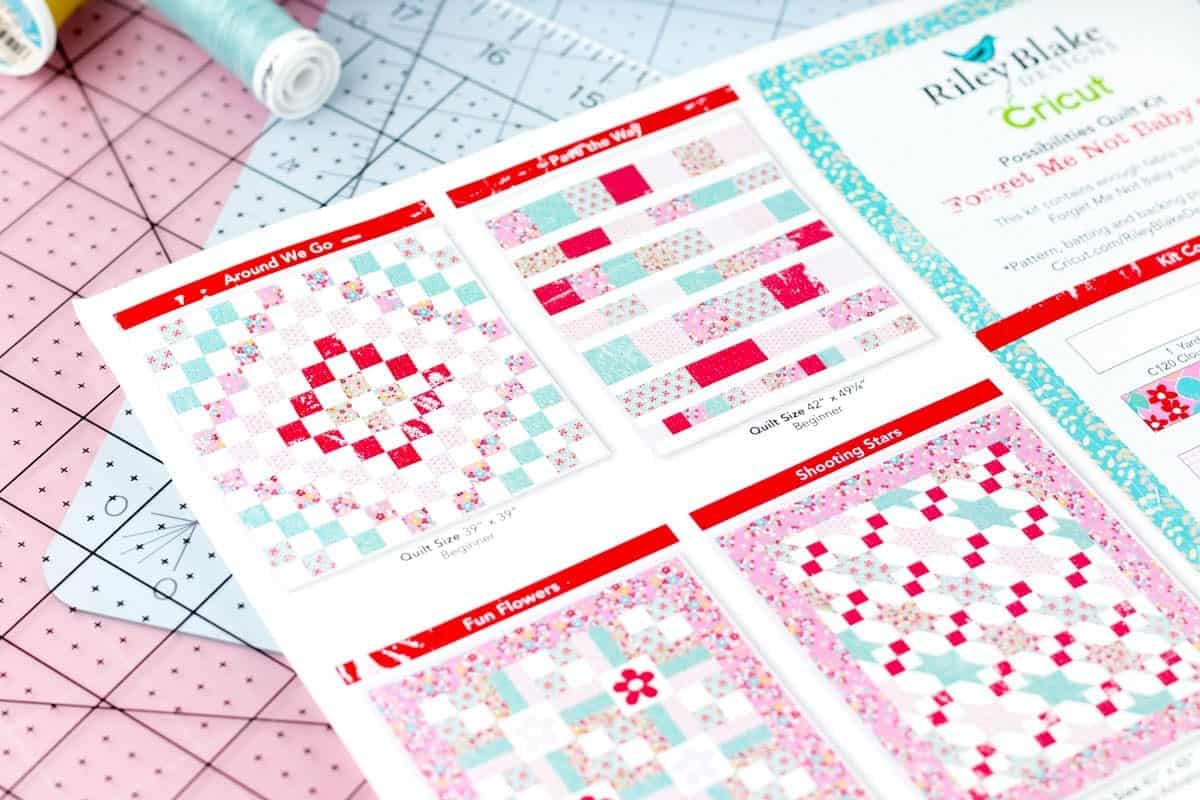 Riley Blake Designs Quilt Kit Supplies Needed:
Tips for Cutting Your Cricut Maker Quilt Kit Baby Quilt Pattern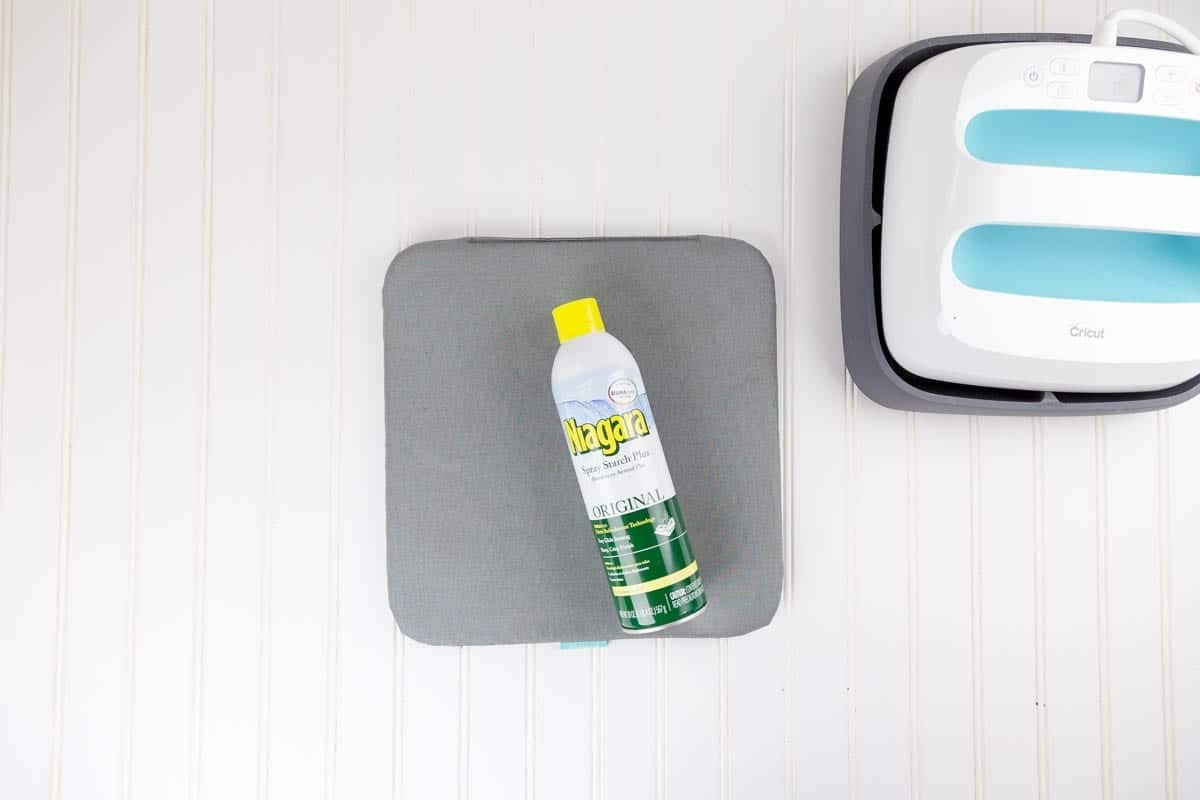 When you take your Cricut Maker quilt kit out of the package it is helpful to starch it before you load it onto the fabricgrip mat to remove the fold lines.  I used starch from the grocery store and then pressed it with the Easypress.  Having a crisp fabric with no bumps or wrinkles helps ensure that the Maker can cut the fabric as precisely as possible.
Most of the fabrics in the quilt kit are 12" wide and fit easily on the fabricgrip mat, however, there are several larger pieces of fabric that come with quilt kit that need to be cut to size for the mat.  The wider fabrics come in increments of 12" inches.  In the Forget Me Not Baby Quilt Kit the white fabric is 36" wide and the pink fabric is 24" wide. Use your rotary blade, ruler, and cutting mat to cut the larger fabrics into 12" strips.  Do not worry if your strip is not over or under 1/4".  The fabric does not need to be exact, just approximate.
After starching and cutting your fabrics to size, label and sort your fabrics into the order in which they will be cut.  The pattern will specify which color fabric to load and at which number it will be cut.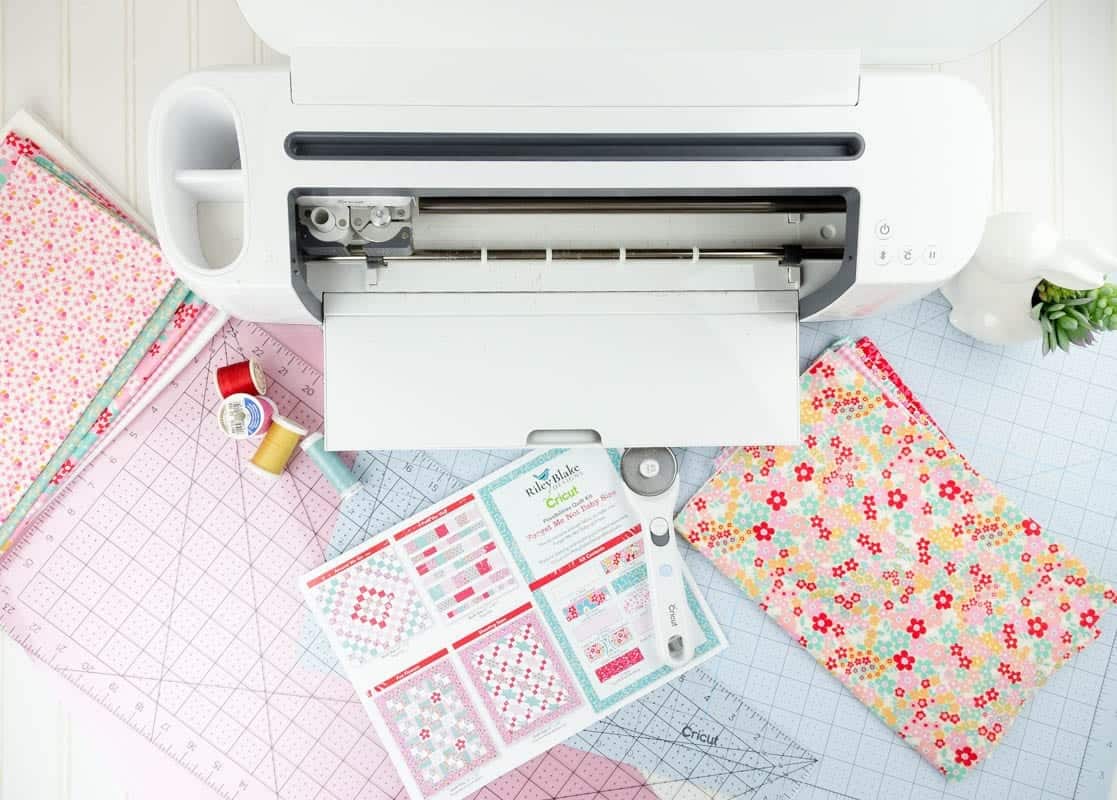 Having the Cricut Maker do all your quilt cutting is amazing.  Seriously.  And the Riley Blake Designs quilt kits make it so easy.  I don't have to think about which fabrics to put together and where to place each one fabric in the quilt design.  Nor do I need to worry about how much of each one I will need to make the quilt.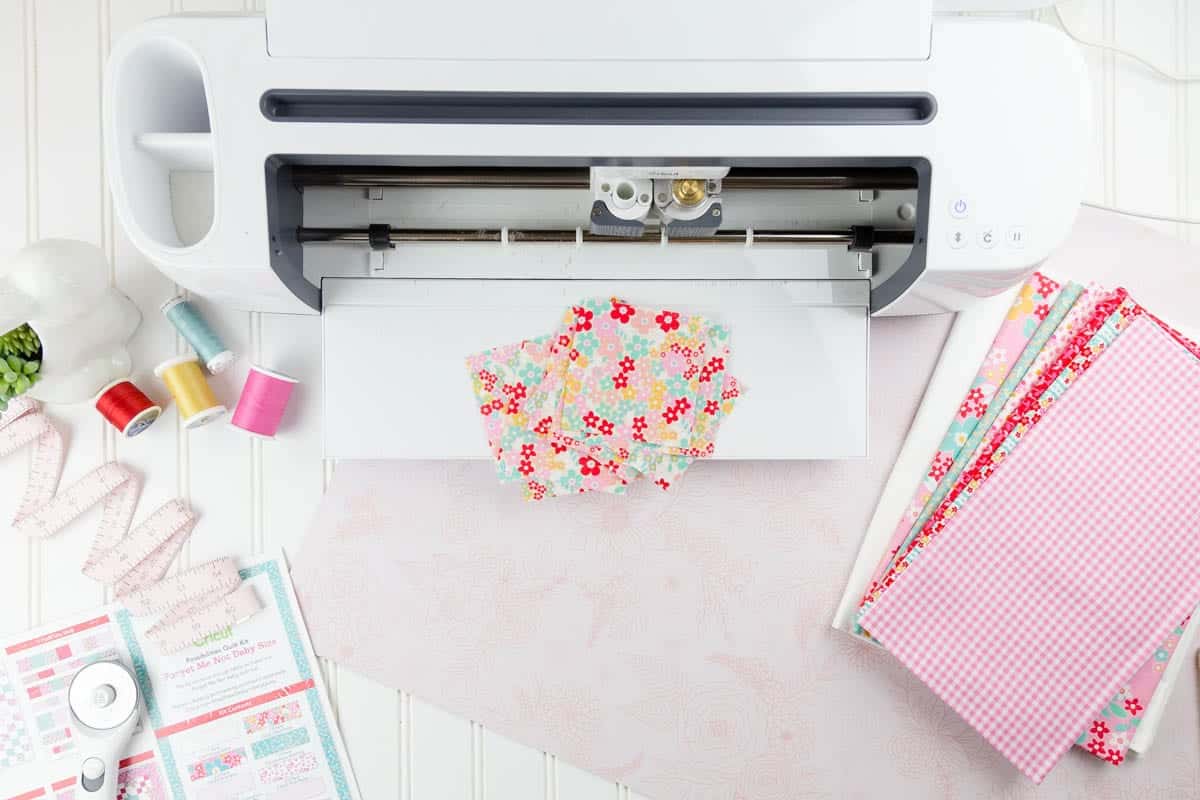 I love just being able to load each strip of fabric on the mat and have the Cricut Maker cut the right amount of each fabric.  It already tells me how many of each I will need and just makes it happen, with each cut being cut into the precise size needed for each block.  I think the cutting precision is my favorite part.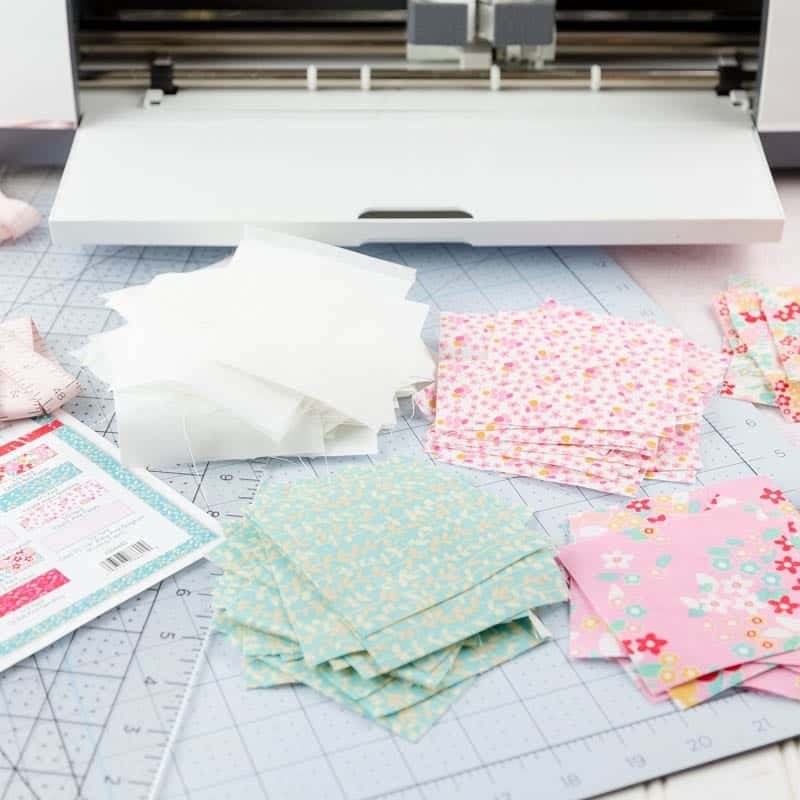 Although being able to other things while my quilt blocks are being cut is also a pretty good thing.  As usual, I have several projects going at once (like anyone who sews, amiright?) and I was able to sew another project while my quilt was being cut by the Cricut.  By the time you finish the project you are on, you will have a new one cut out and ready to sew!  Not to mention that your hands won't get tired from cutting all those small squares.
/>
Pin Tips for Cutting Your Cricut Maker Quilt Kit Baby Quilt Pattern for Later
This is a sponsored conversation written by me on behalf of Cricut. The opinions and text are all mine.