I am most definitely not a fashion sewing blogger, I usually prefer sewing quilts or for my kids, but on the rare occasion, I actually take the time to sew something for myself, like the Tiny Tank Pattern from Grainline Studios in this Chambray Rayon blend.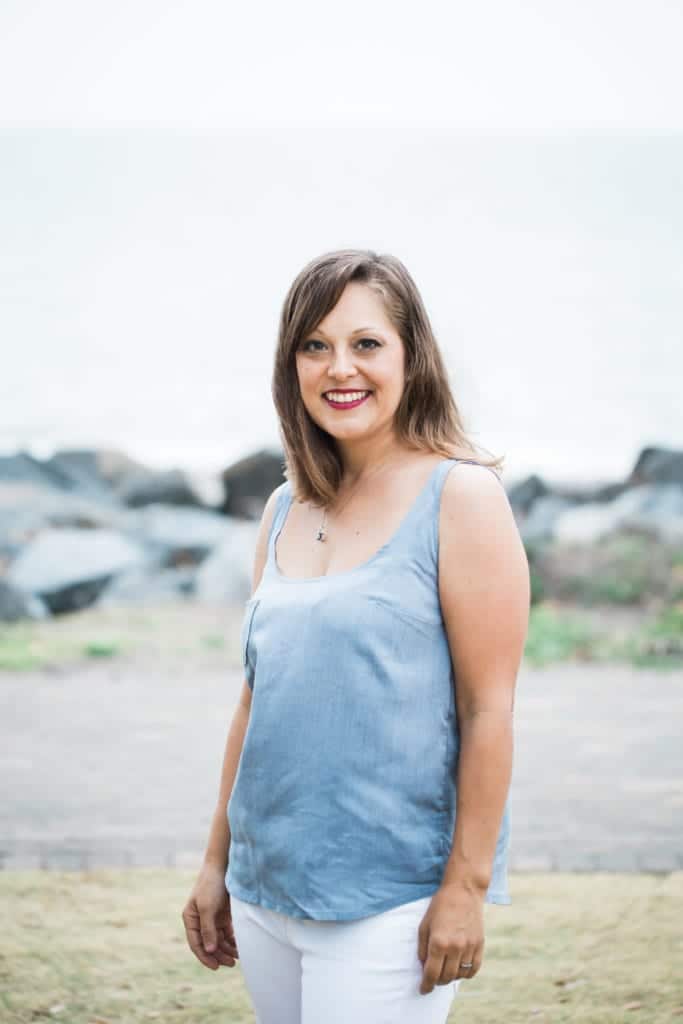 To get into the summer mode, I made the Tiny Pocket Tank from Grainline Studios.  I have had this pattern in my stash for awhile and used it once before.  I really like the cute cut of it and that it has darts to fit my shape.  Grainline is no longer selling this pattern, but the Willow Tank is pretty similar.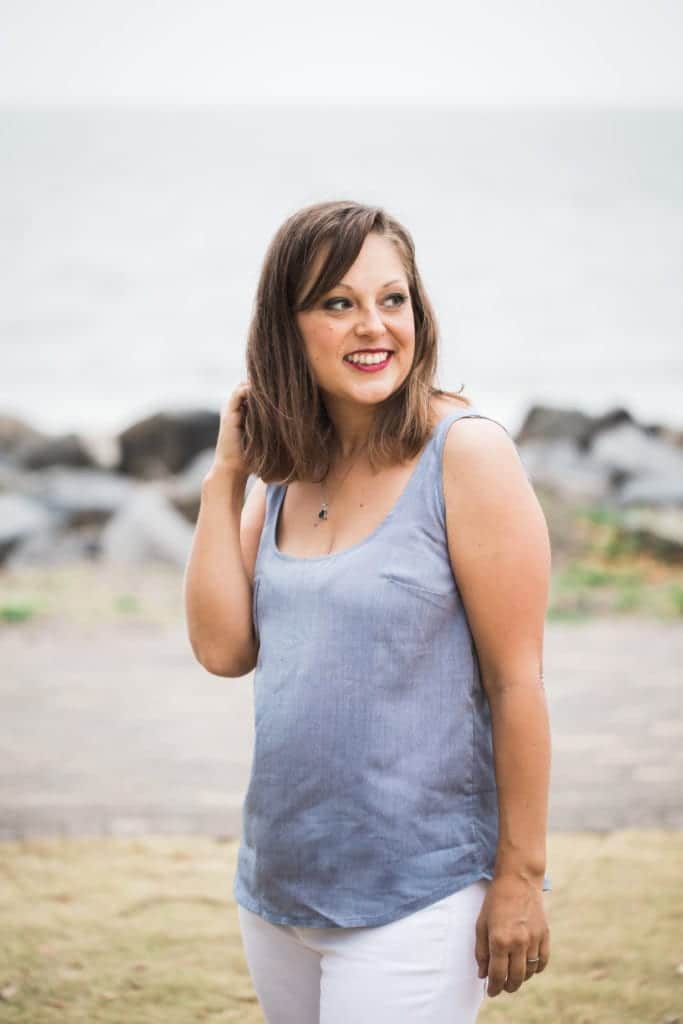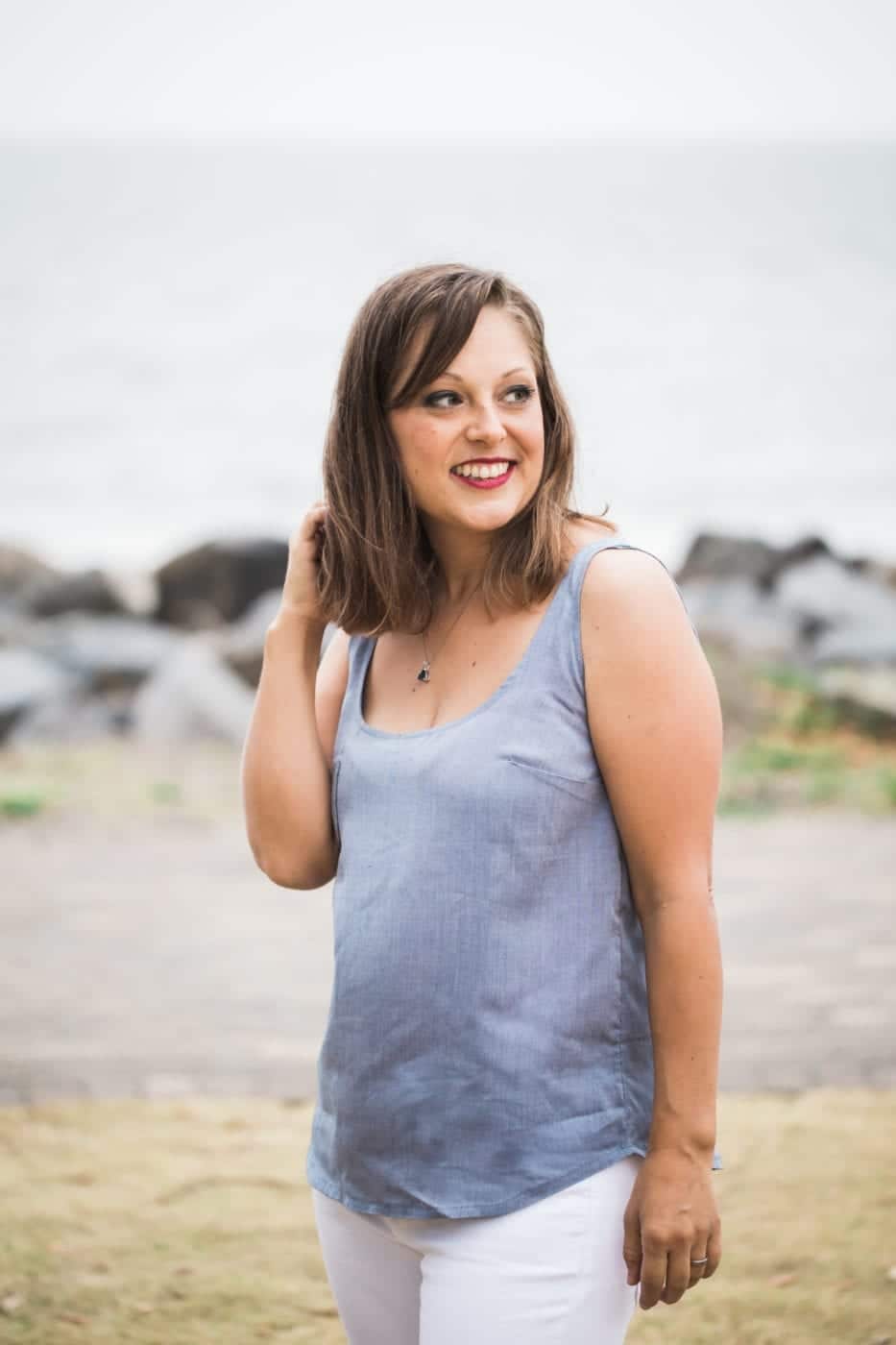 I had to shorten the straps a bit and should have lengthened the armholes but I thought it would be ok.  It is a bit tighter on the armholes than I would like, but not so tight that I can't wear it.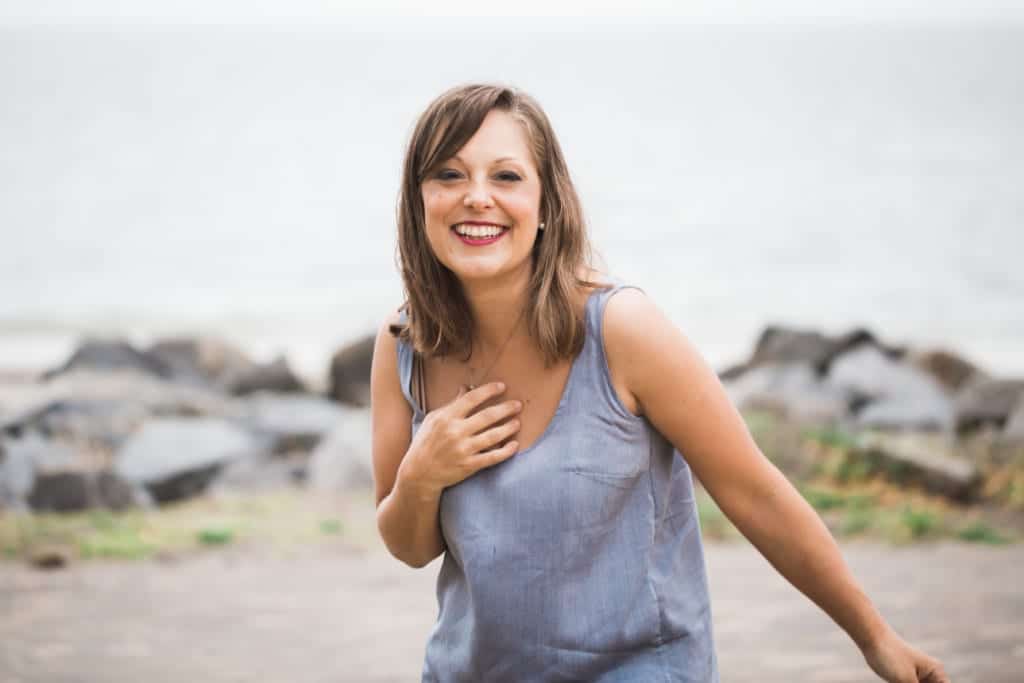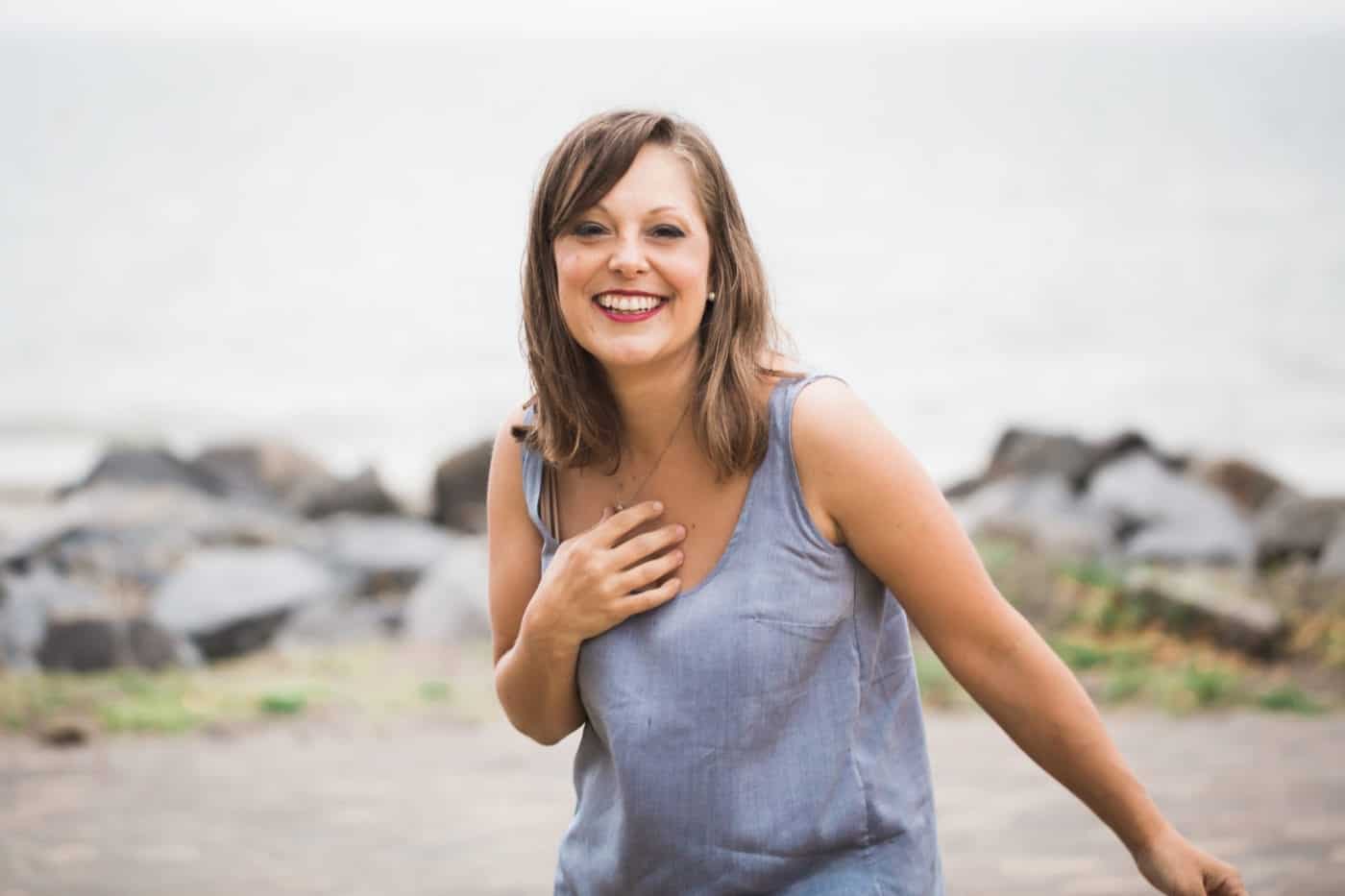 I made it with this Chambray Rayon Blend from Robert Kaufman that I have been hoarding for eons.  I absolutely love the drape of it and how soft it is.  They are sold out but the Linen Rayon Blend is very similar and in more colors.  There is also a beautiful Double Gauze Chambray that would be really beautiful as well.  Robert Kaufman always has makes some really great fabrics for apparel sewing.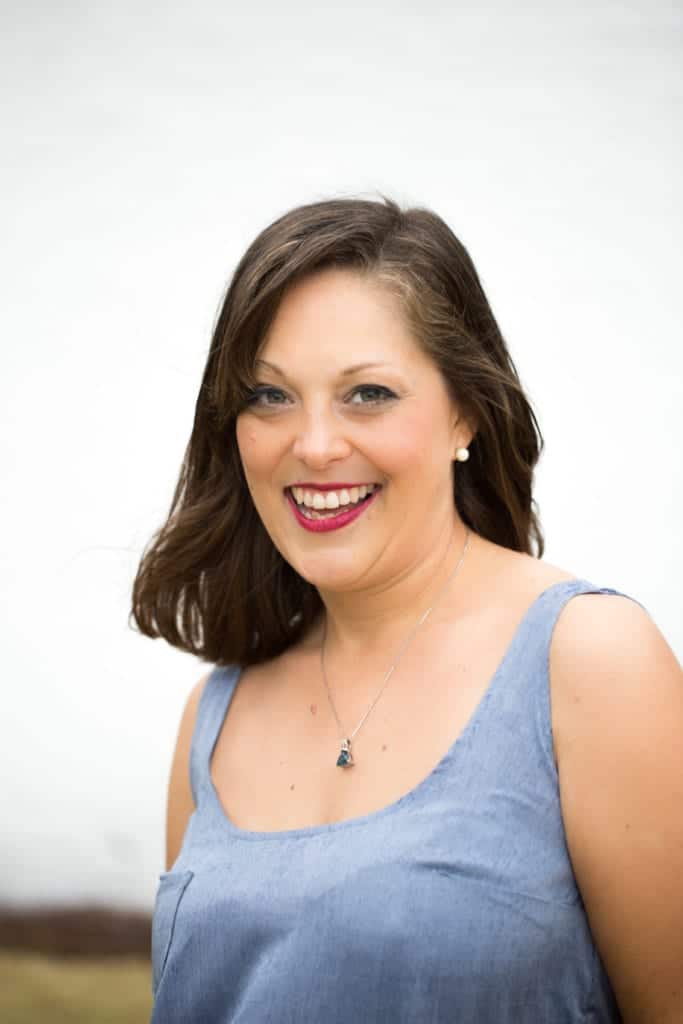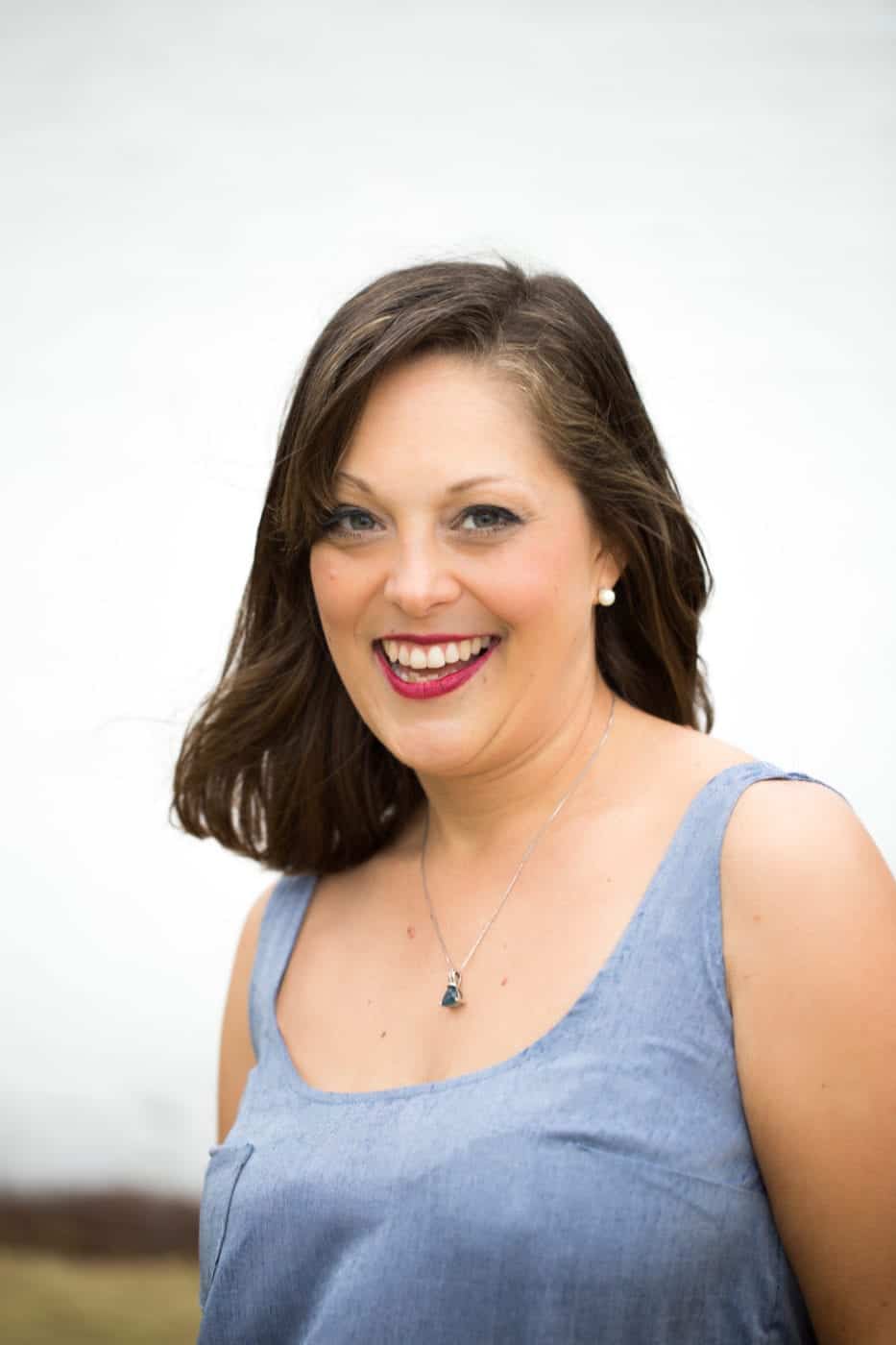 I have a few yards of it left and might make a sundress out of it.  Maybe even a version of the Greek Isles dress I made for my daughter. It is such a gorgeous apparel fabric and pairs perfectly with white jeans.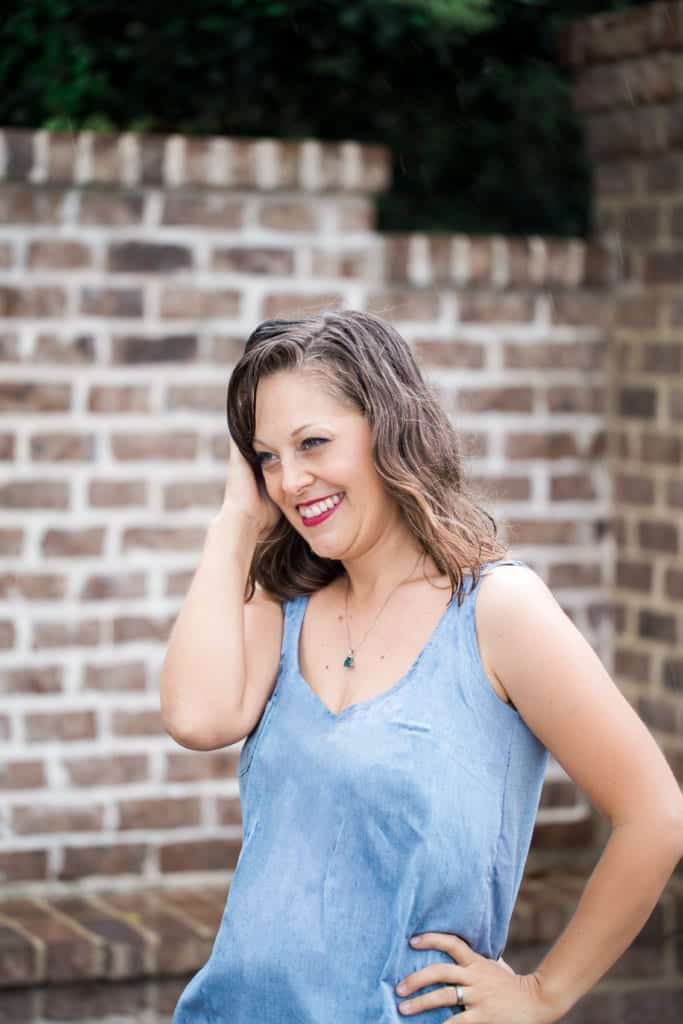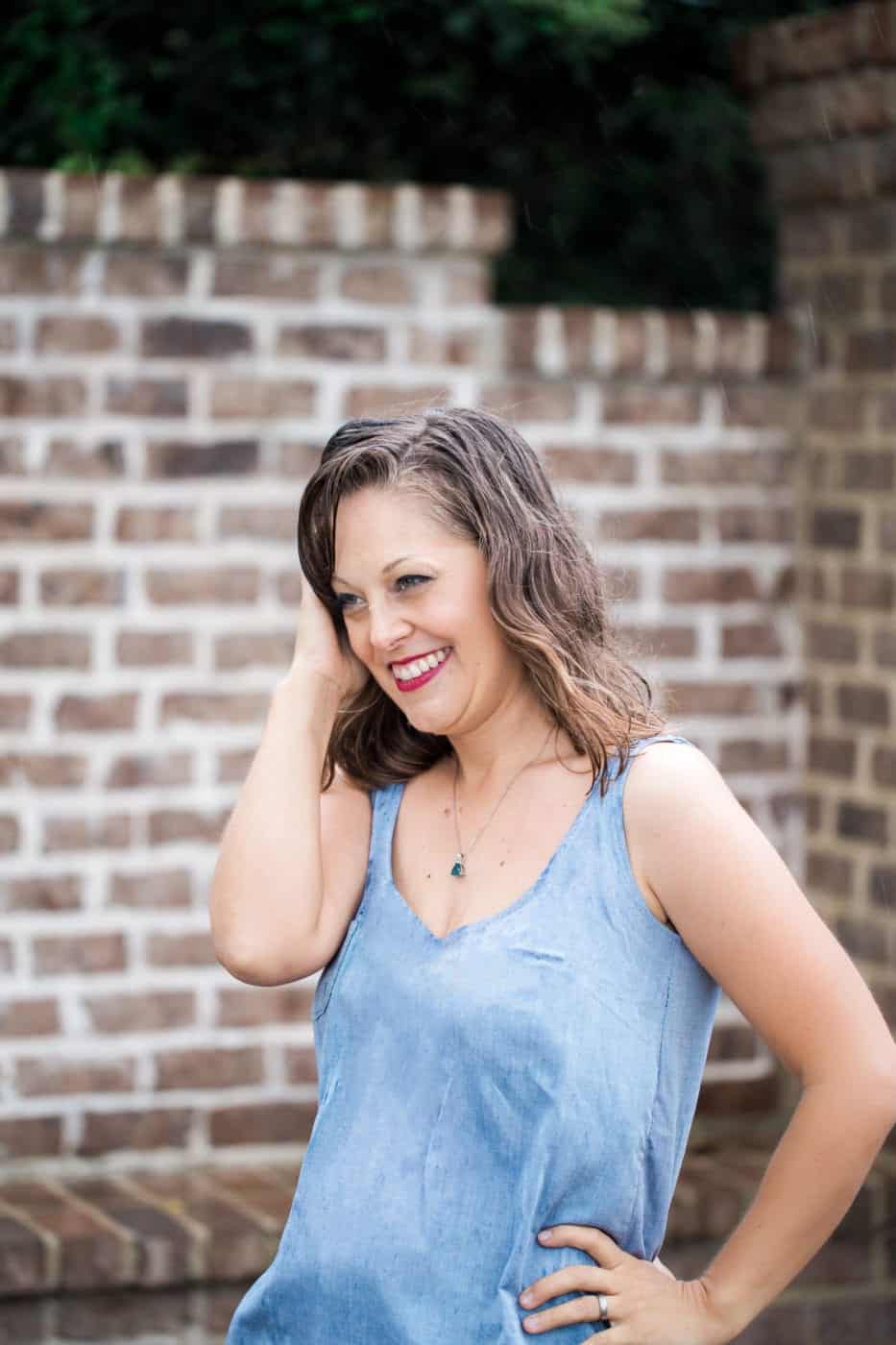 You probably can't tell but it was raining when these pictures were taken and so my hair is doing a bit of crazy.  But what would living in the south be without your afternoon rain storm?