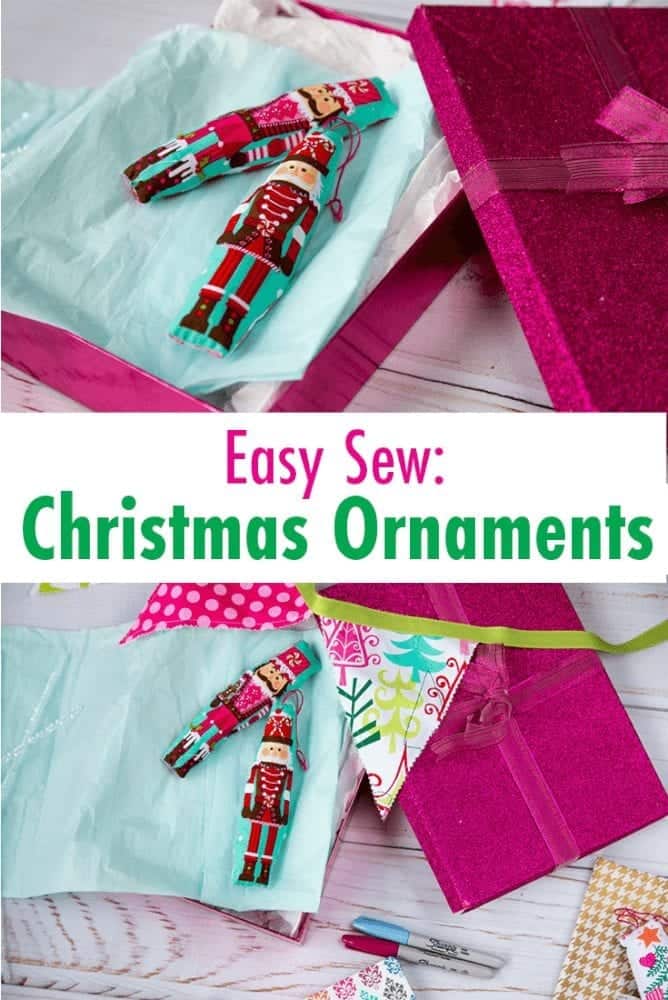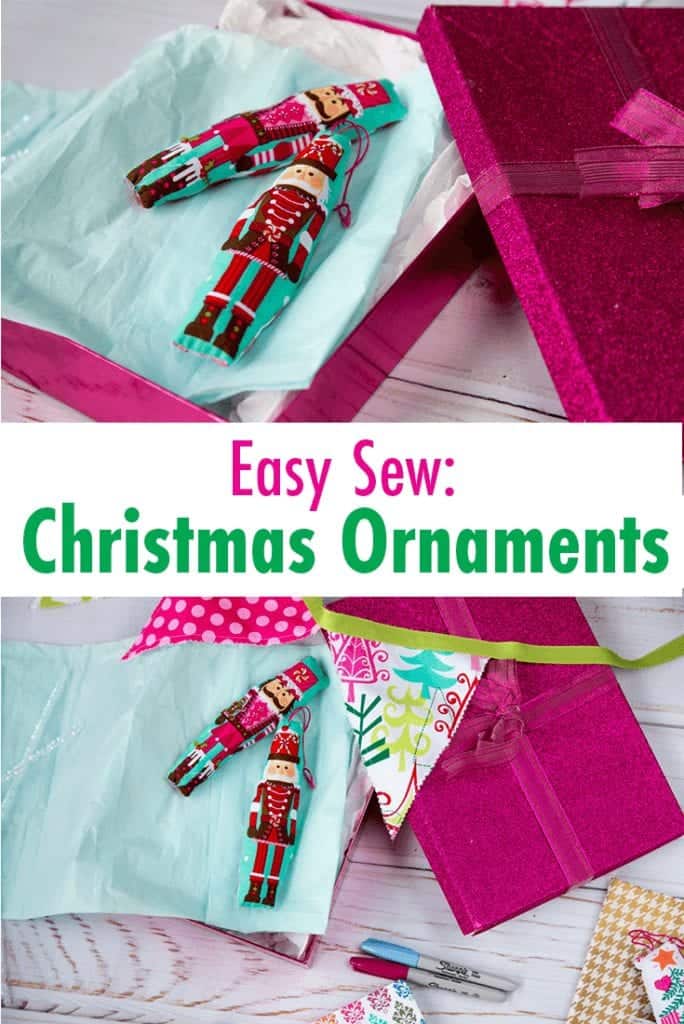 Easy Sew Christmas Ornaments! I needed some DIY kid friendly Christmas ornaments. no breaking, no shattering, no small pieces. So...I went with the perennial favorite: stuffed fabric Christmas ornaments.
If you would like to learn to make some easy sew Christmas ornaments than you will love this tutorial. These DIY kid friendly Christmas ornaments are super quick to sew and make a great gift as well.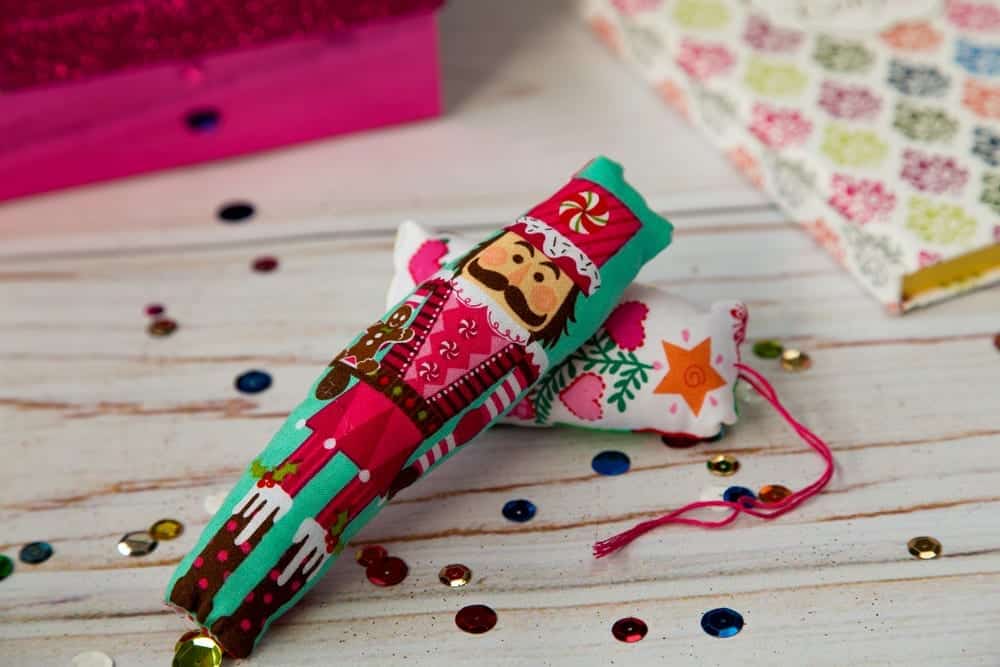 I used Nutcracker fabric and Christmas Tree fabric made by Michael Miller. I cut out the shapes I liked the best, sewed the edges, stuffed with batting and closed them up.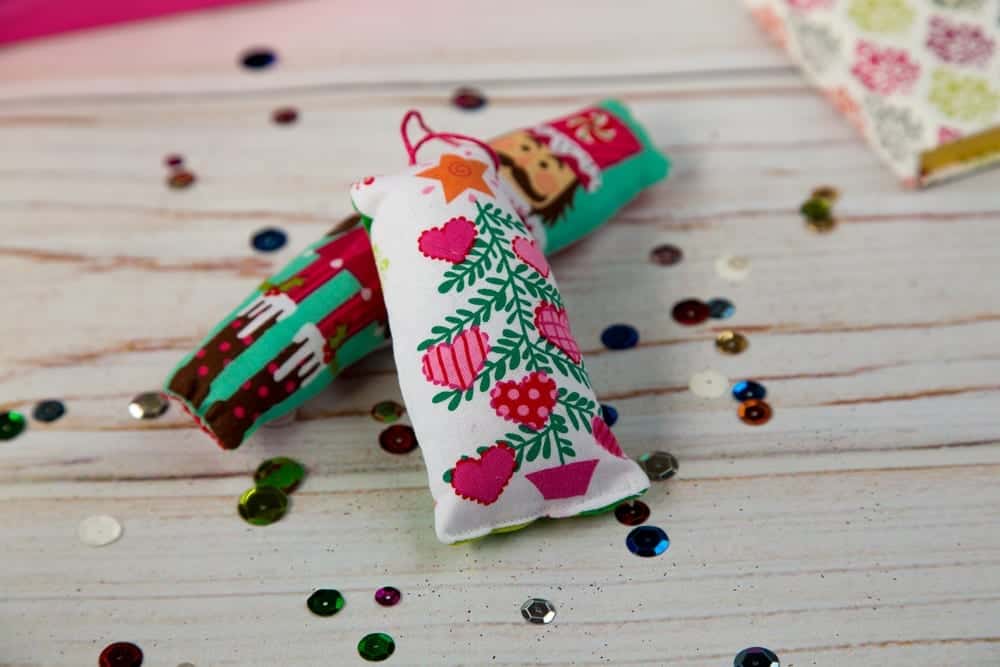 I used a little embroidery floss to hang them with. Super simple and fast. Plus they add lots of bright colors and shapes without having to worry whether the kids are going to break them.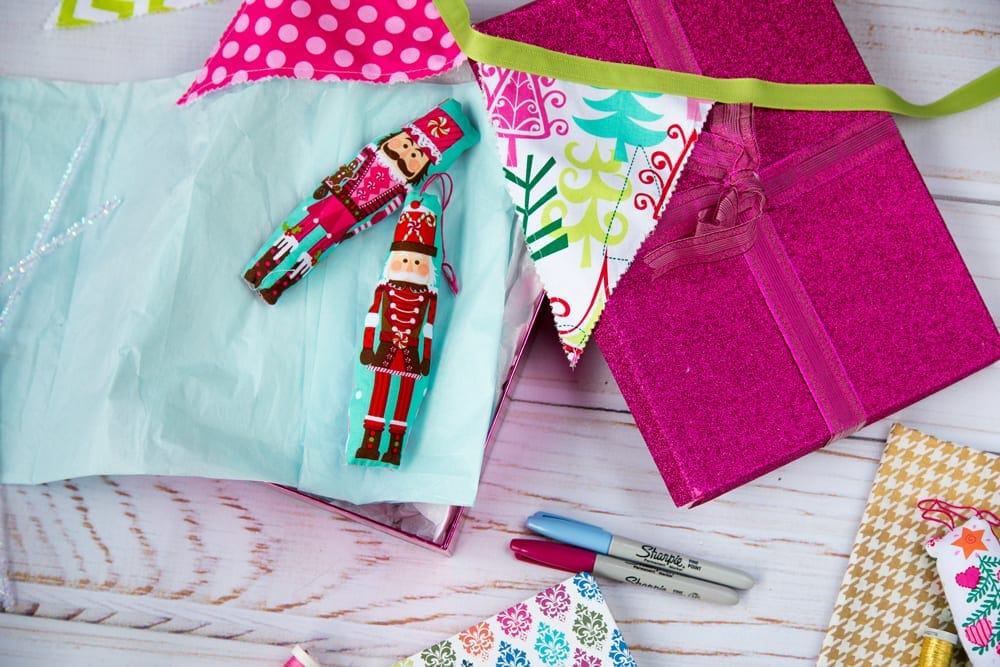 My girls current favorite Christmas Tree activity is taking all the ornaments off the lower part of the tree and wrapping them up for presents to give to each other so these fit the bill nicely ;), and I get to see some of my favorite Christmas fabrics for years to come.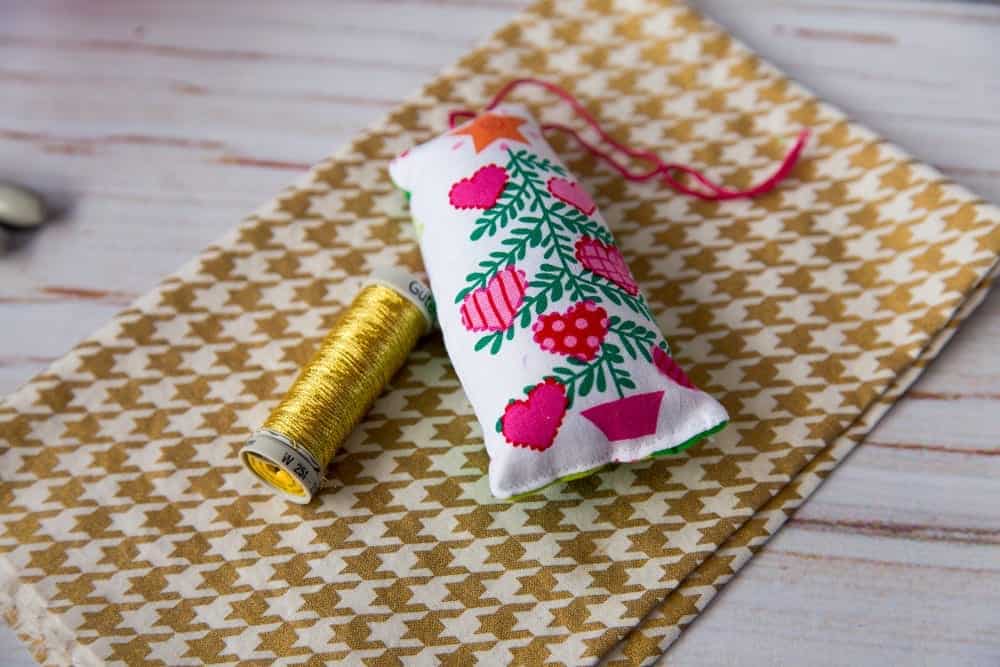 Supplies Needed for DIY Kid Friendly Christmas Ornaments
Fat Quarter of Novelty Christmas Fabric
Here are some great Christmas Fabrics to make Ornaments with: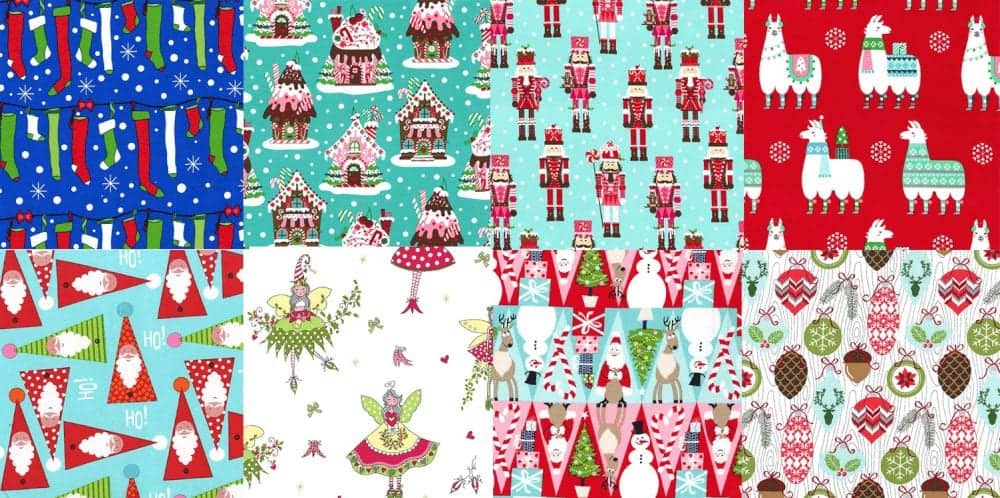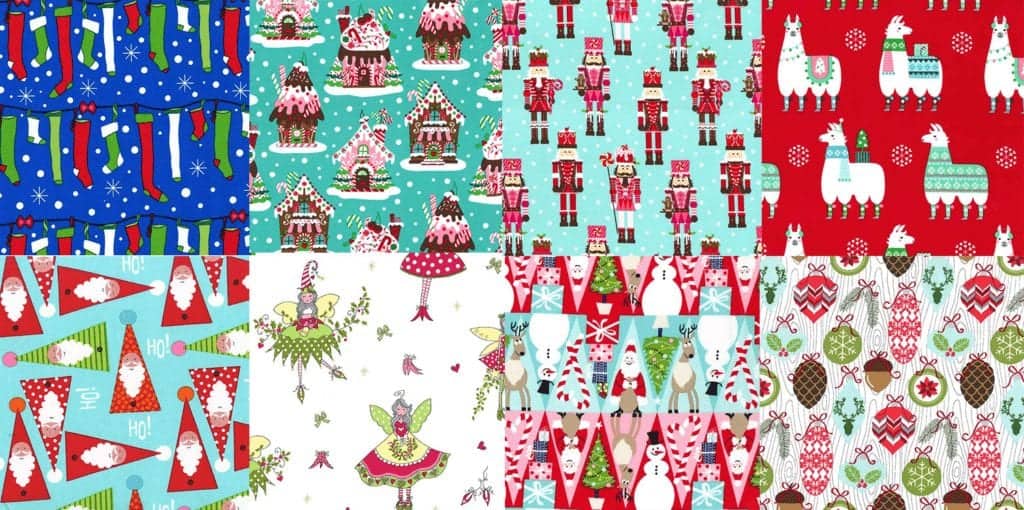 Listed Clockwise from left to right
Easy Sew Christmas Ornaments Tutorial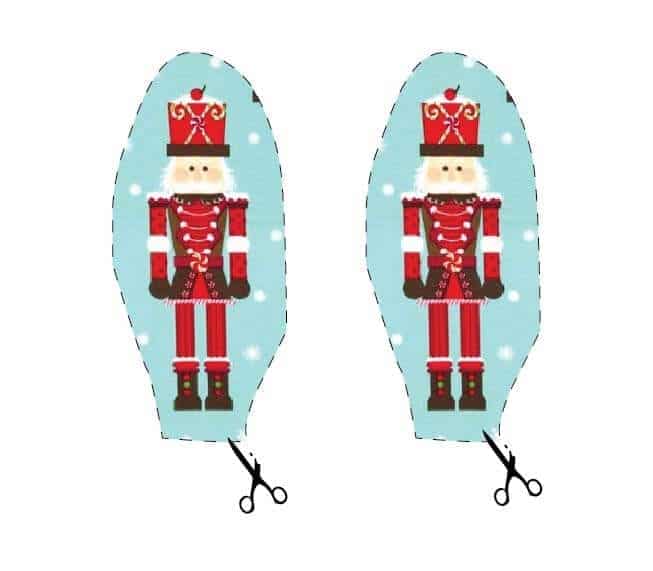 Cut out shapes from fabric.
Pin fabric pieces right sides together so the fabric fronts are facing one another.
Insert ribbon loop or embroidery floss into the center of the fabric sandwich with the ends lining up with the raw fabric edge.
Sew around the edge of the ornament using 1/4" seam. Leave the bottom open.
Flip fabric ornament right side out.
Fill the fabric Christmas ornament with stuffing.
Hand stitch the bottom of the ornament closed.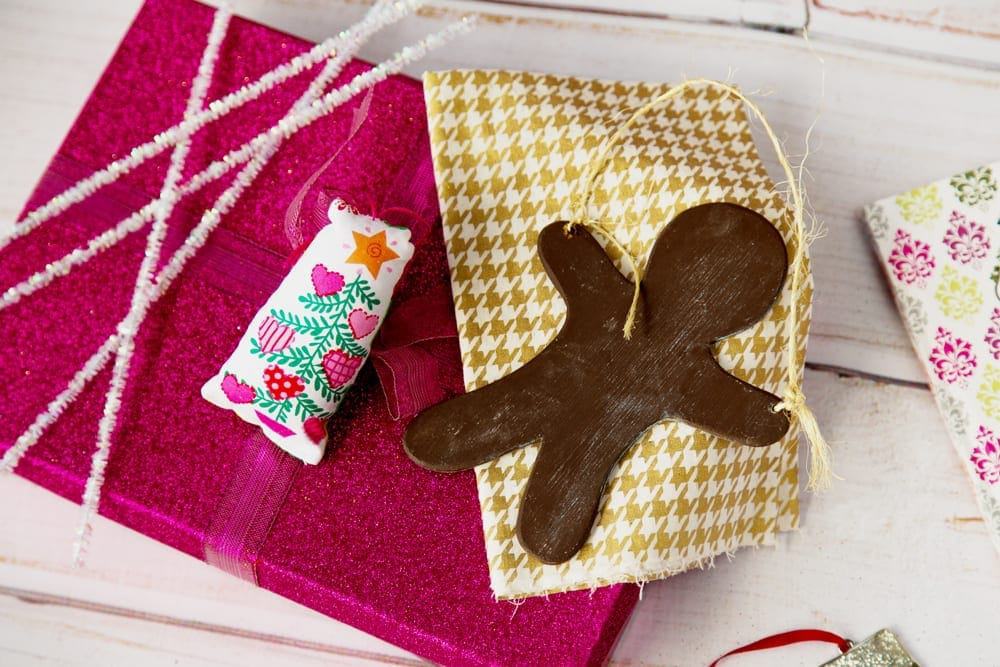 Merry Christmas and Happy Holidays! You might also like the Christmas Fabric Bunting Tutorial as well to match your easy sew Christmas ornaments and make some Christmas Pot Holders too!