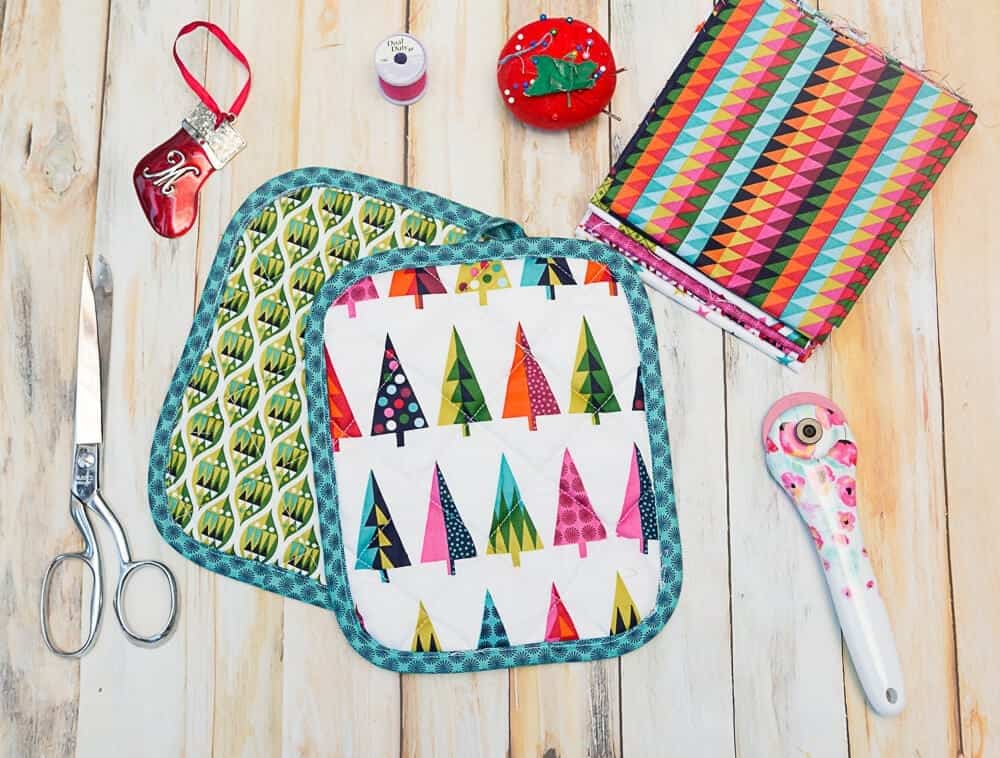 This year I sewed up a bunch of last minute pot holders for Christmas gifts for my kids teachers, girl scout leaders, dance instructor, and friends that I wanted to express gratitude for how much they do for us all year long.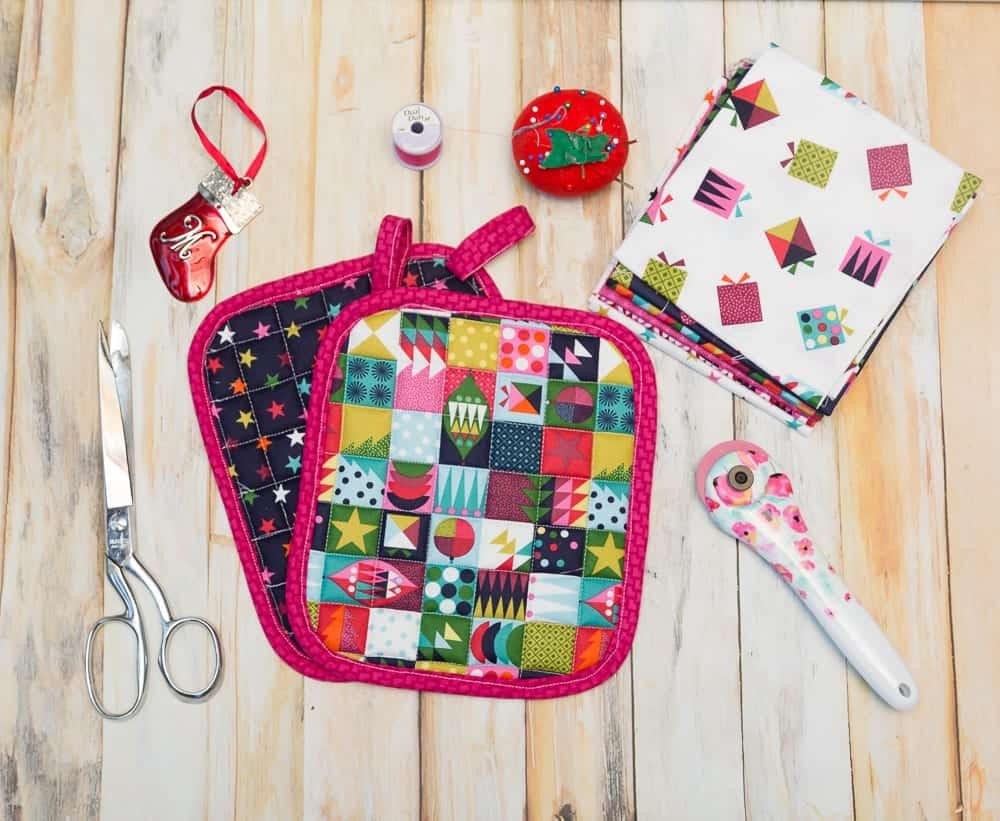 Yes, I realize that I am a little late posting them, but they were last minute after all!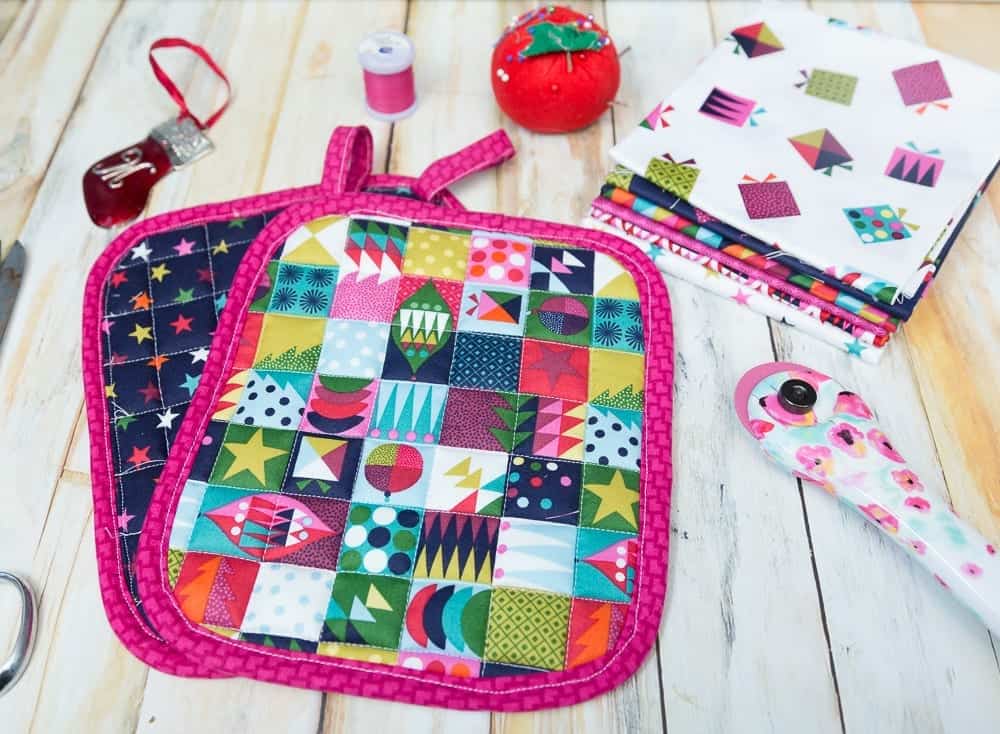 I even used them as stocking stuffers for a few family members. They use just a little bit of fabric and friends are always impressed that you actually made them!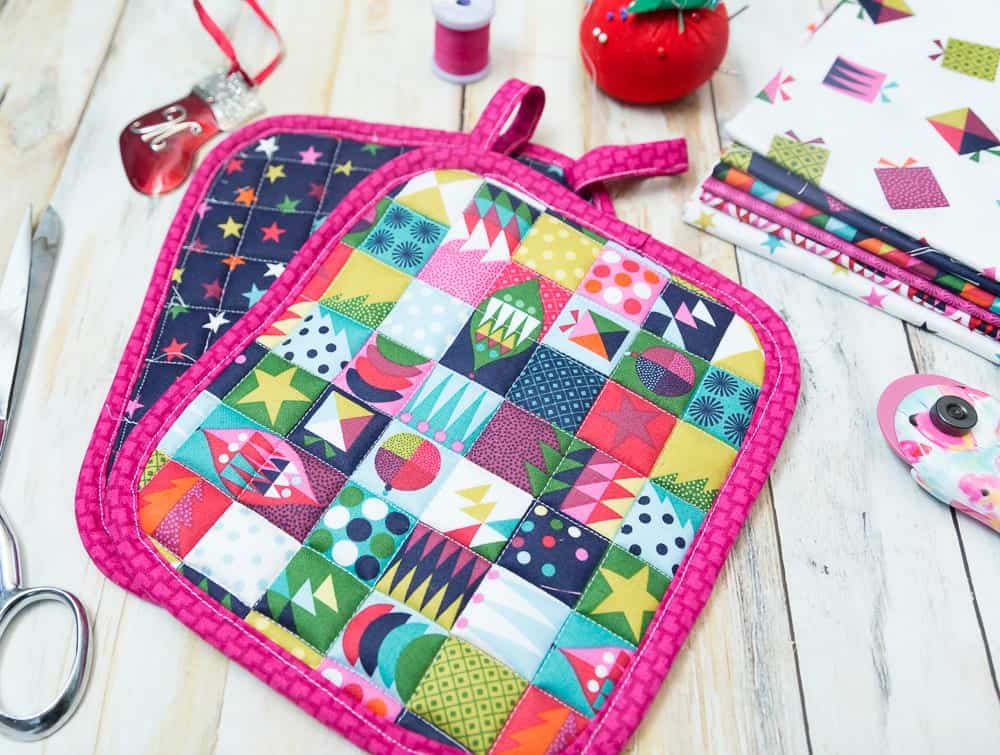 And if your like me, I always feel guilty buying something new for people when I have plenty of scrap fabric that I can use to make something thoughtful.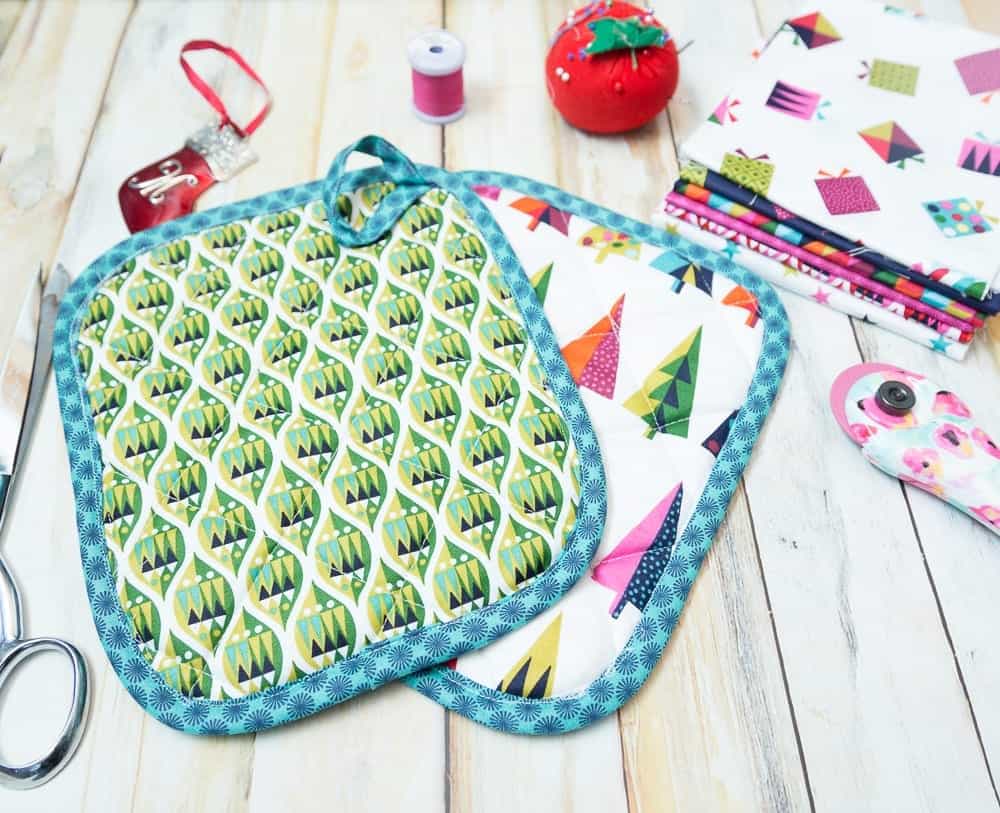 I used a fat quarter bundle that I bought last year made by Makower UK. They always have really fun and festive Christmas and holiday prints.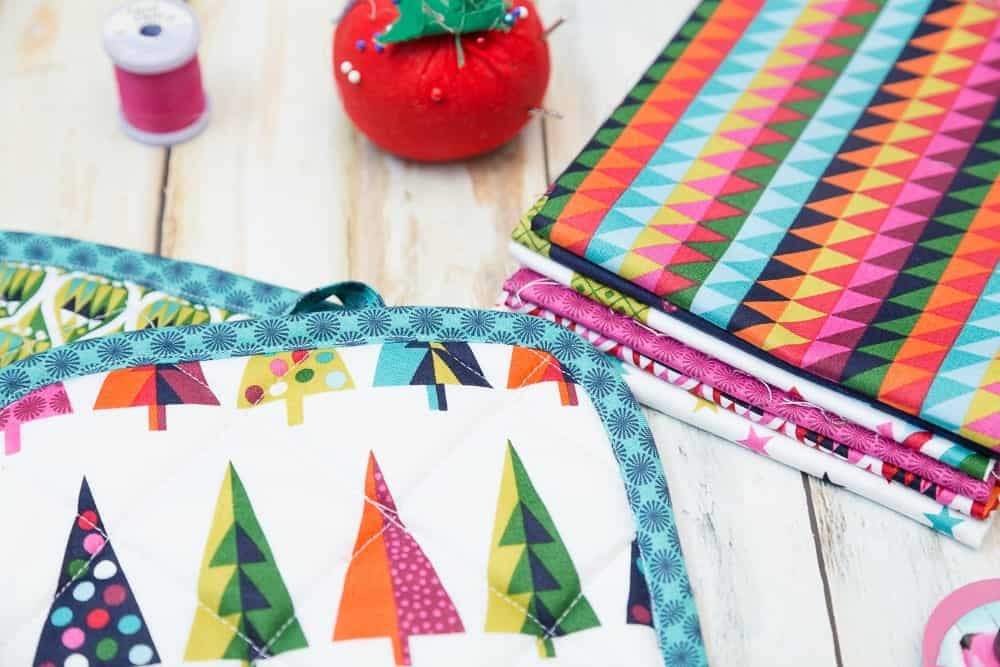 You can find my pattern for the I like to add a little top stitching to pot holders because I think it adds a little more of a professional feel to them. I really like how it turned out with the patchwork panel.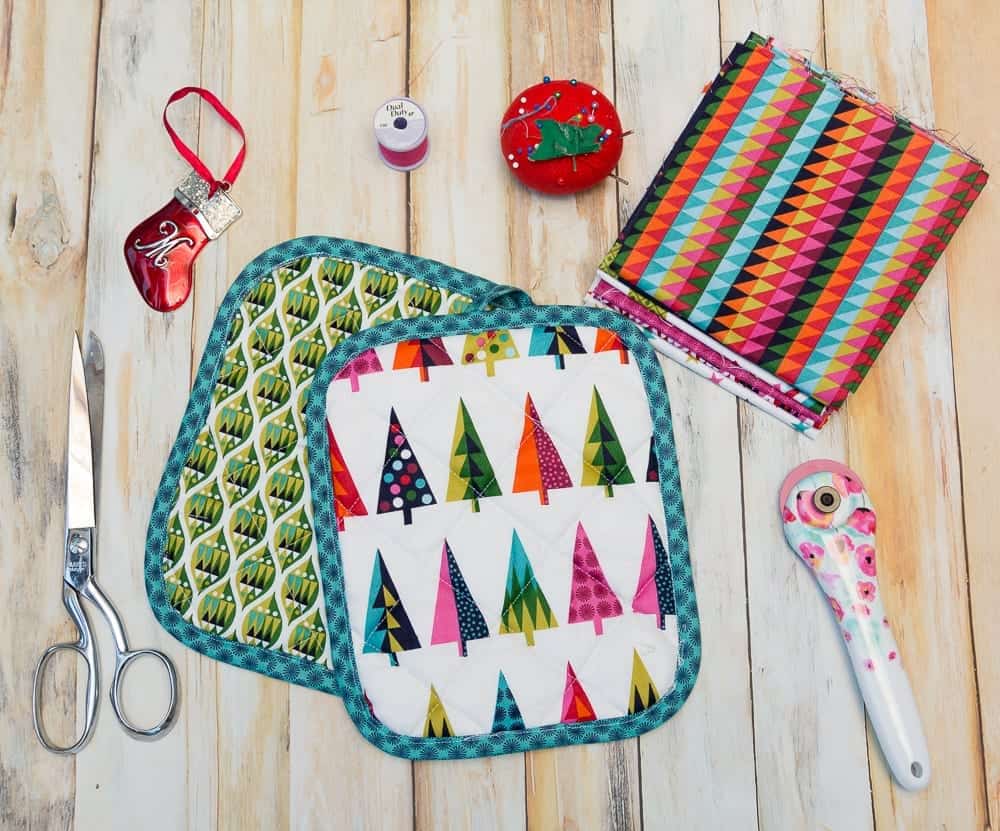 I'm not sure how I always end up doing some last minute Christmas sewing, but at least it is a good reason to catch up on all my binge watching while I am cutting and sewing away.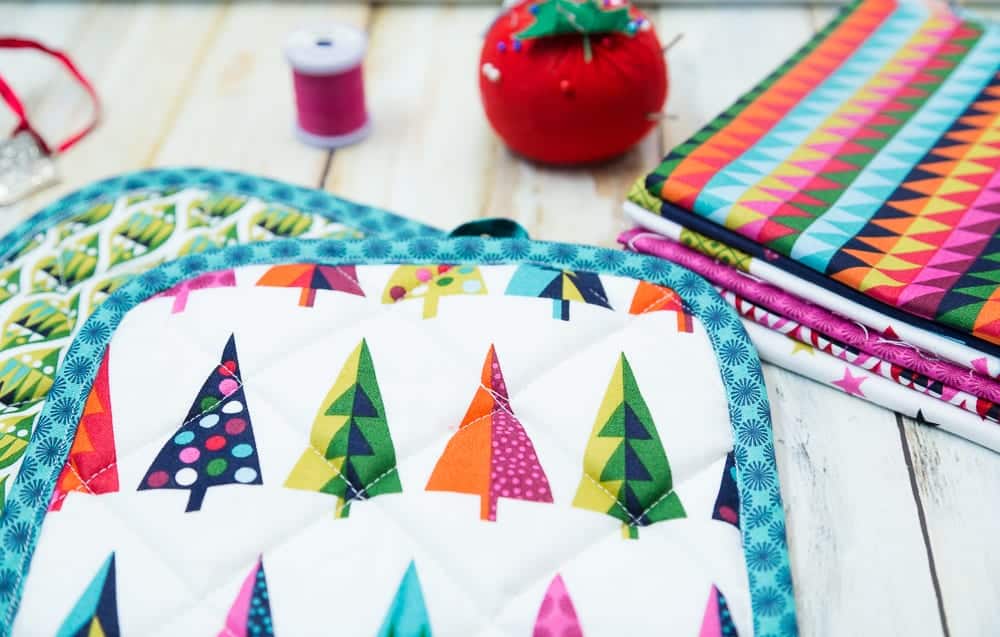 I just started watching Twin Peaks, which I totally can't believe I didn't watch when I was younger ( I am a child of the 80's after all), but after the remake and hearing everyone rave about it all the time I decided it was time to finally watch it. They says its a cult classic right?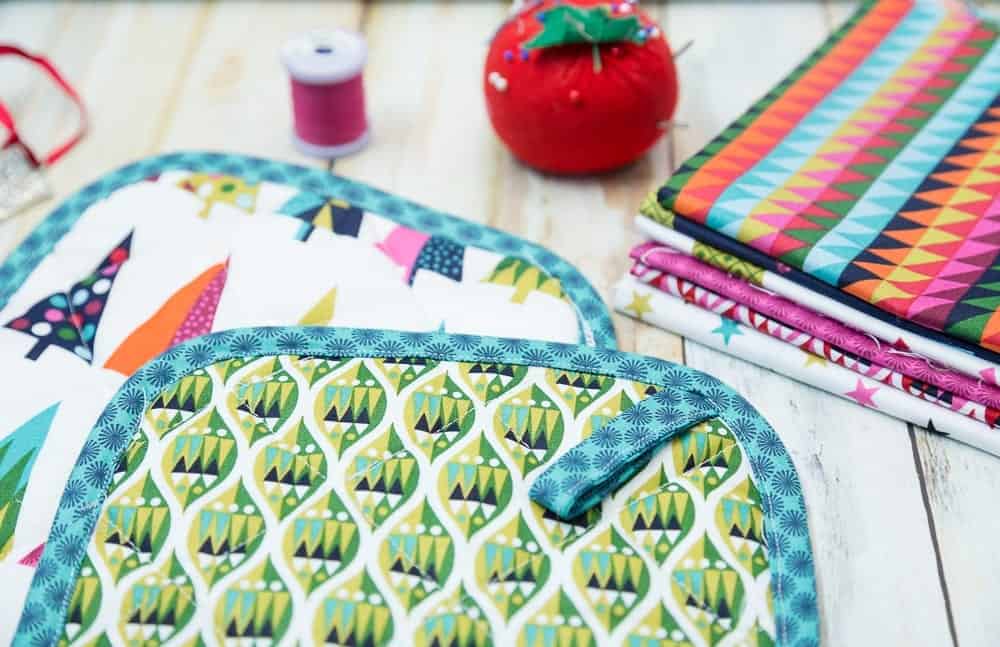 Since the cold days of winter are here and I will have more time inside to sew and binge TV I need to find some new shows to watch. What do you like to watch while your sewing?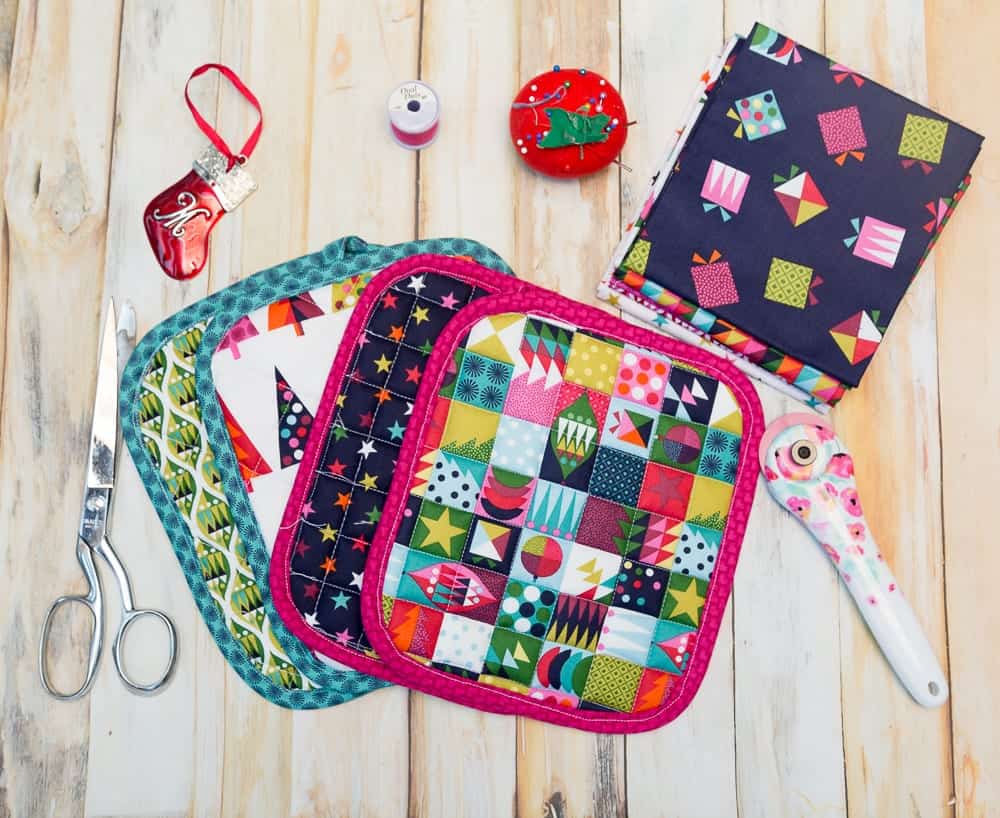 Pin Easy Quilted Christmas Pot Holder Pattern to Make Later!