Spring is right around the corner and this list of 25+ Easter Bunny Quilt Patterns to sew will have you seeing everything flowers and bunnies. You will be sure to find an adorable Easter Bunny Quilt or Spring Flower Quilt to sew including free Easter Bunny Quilt Patterns.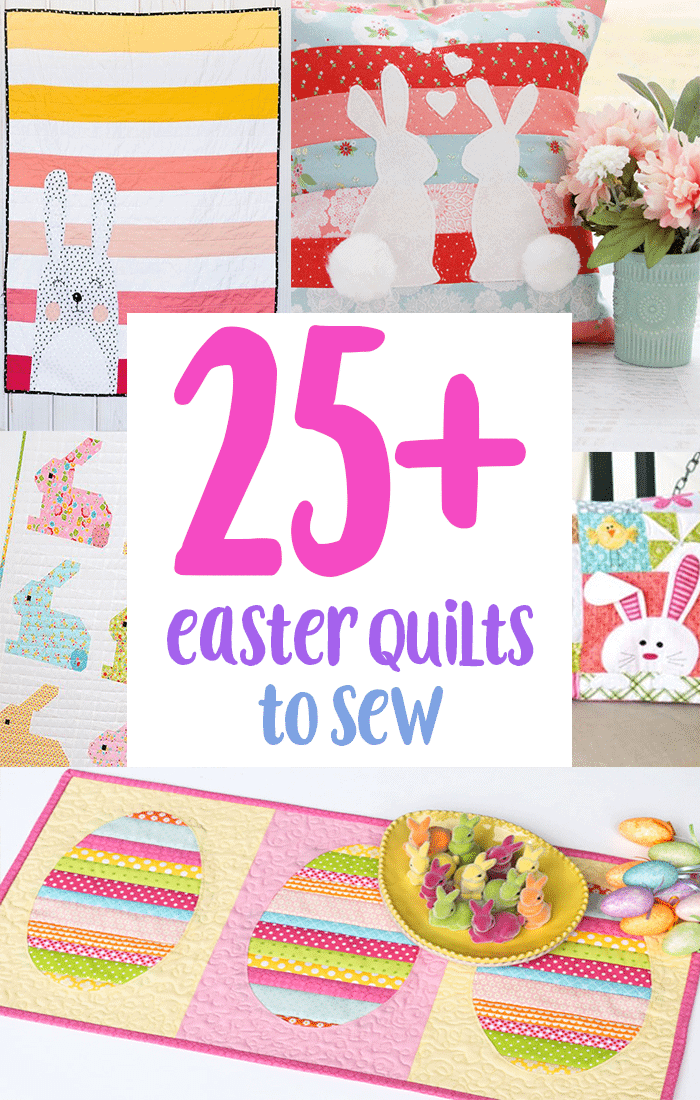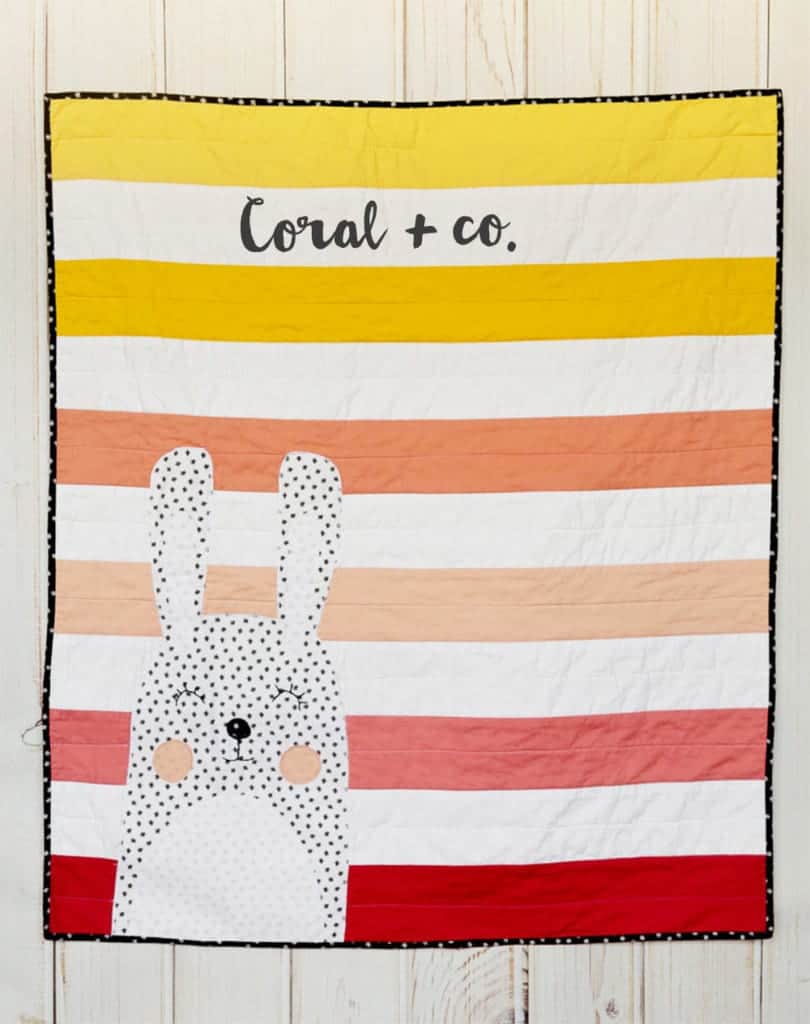 1.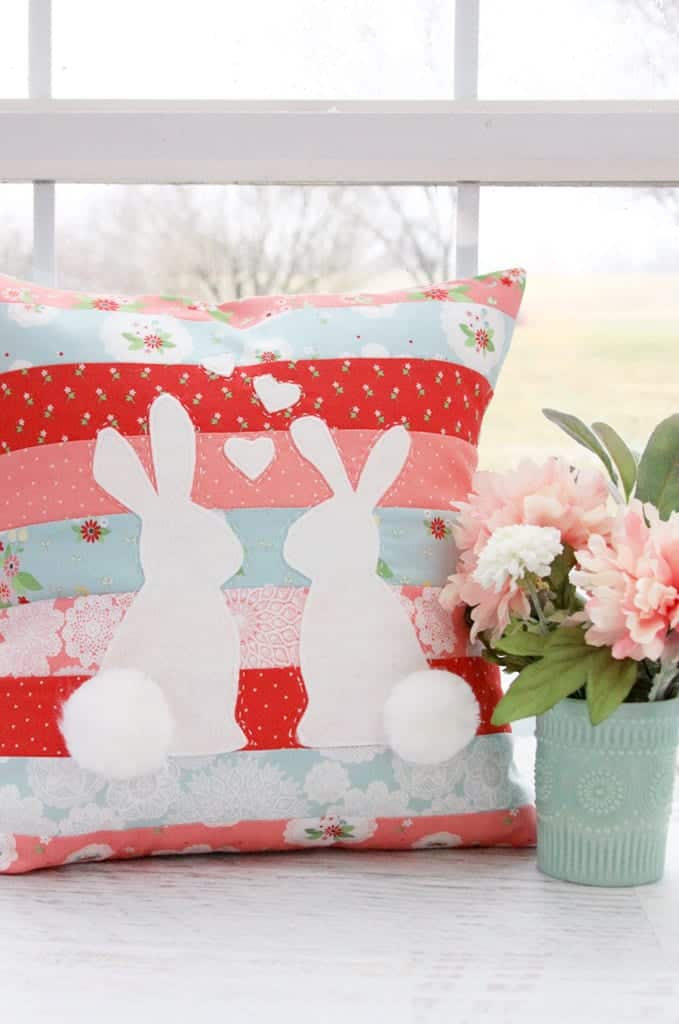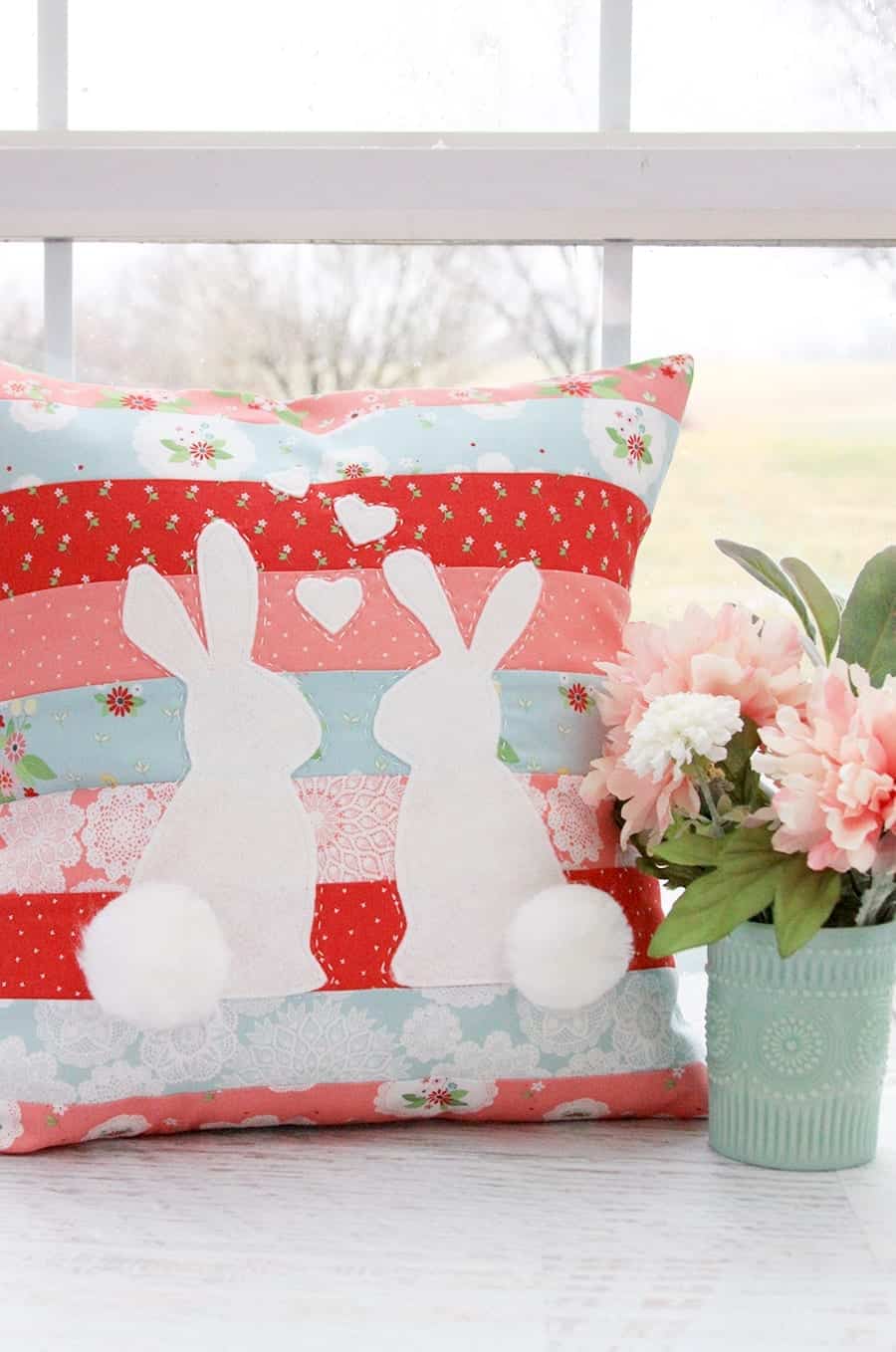 2. Bunnies in Love Pillow - This sweet quilted Easter bunny pillow could double as Valentine's decor!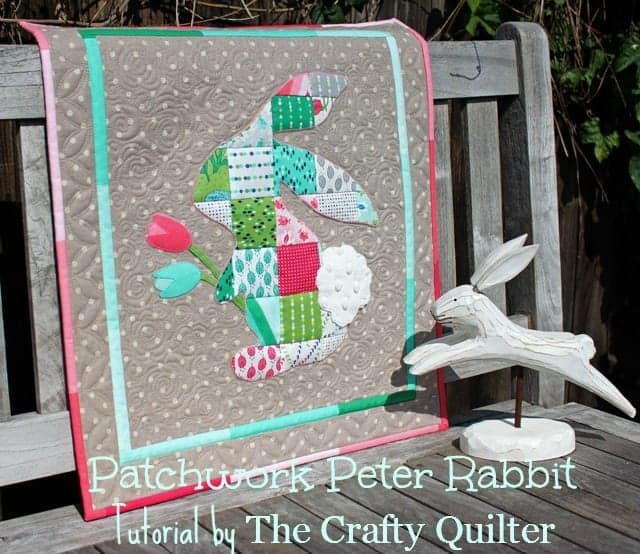 3. Patchwork Peter Rabbit Quilt - Combine patchwork and applique with this Peter Rabbit Easter quilt pattern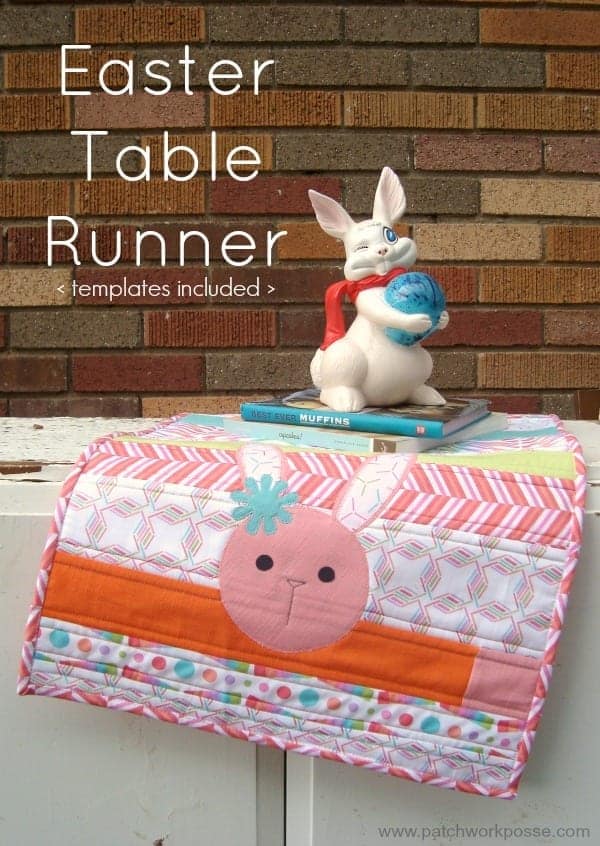 4. Bunny Table Runner - This scrappy quilted Easter table runner shows off an adorable Easter bunny applique.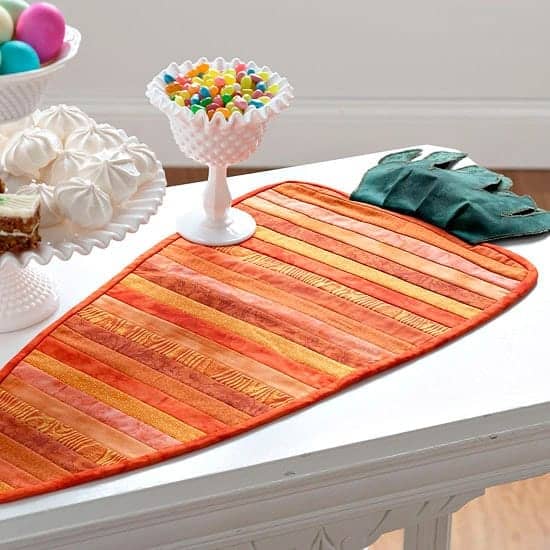 5. Carrot Table Runner - This carrot shaped table runner is the perfect scrap busting project!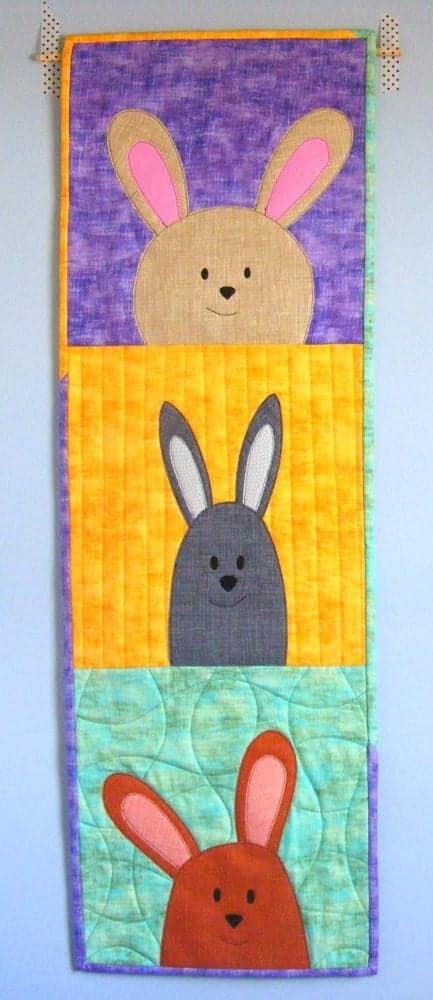 6. Bunny Applique Quilt Blocks - Mix and match pieces to make a wall hanging or a whole Easter quilt with these super cute Easter bunny applique quilt blocks.
7. This adorable Easter Egg applique pattern is perfect for sewing up your scrap fabric and is super fast to make.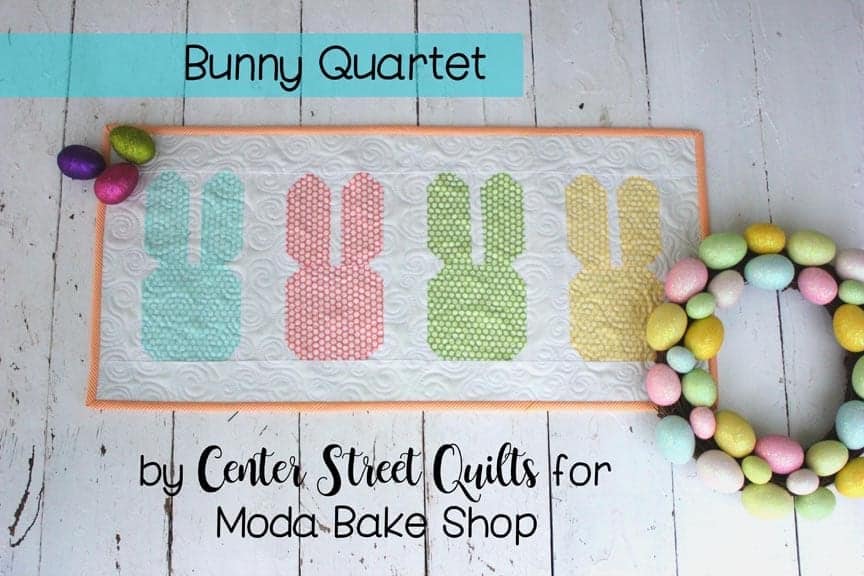 8. Bunny Quartet Mini Quilt - Use some sweet pastel fabrics to make this cute little Easter mini quilt.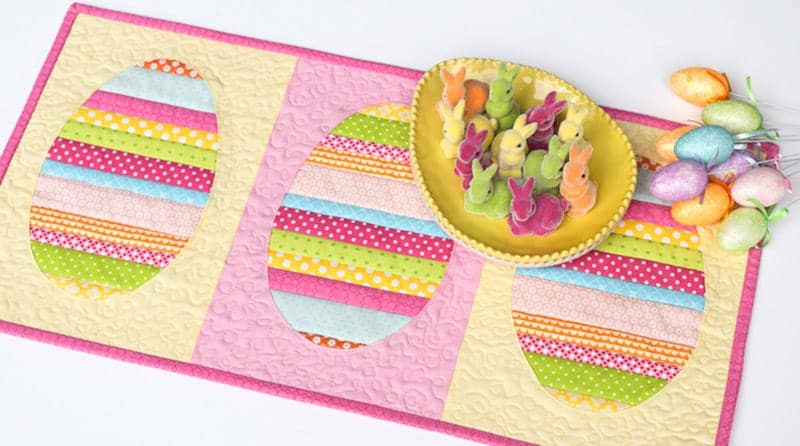 9. Easter Egg Table Runner - This quilted Easter table runner is a great way to use up scraps from other Easter projects while adding a pop of color to your table!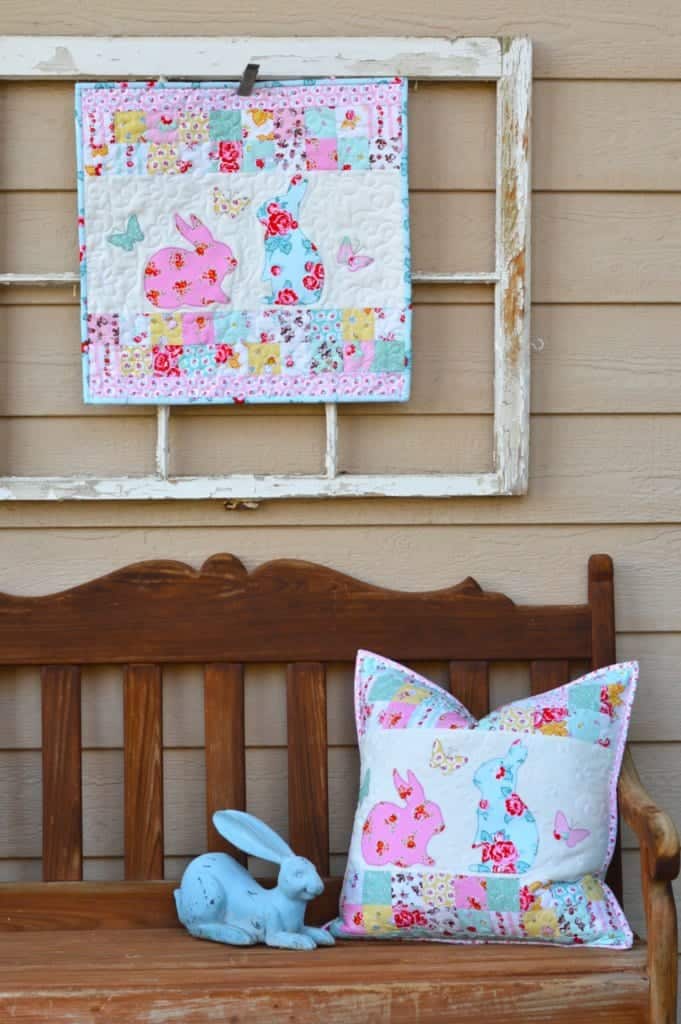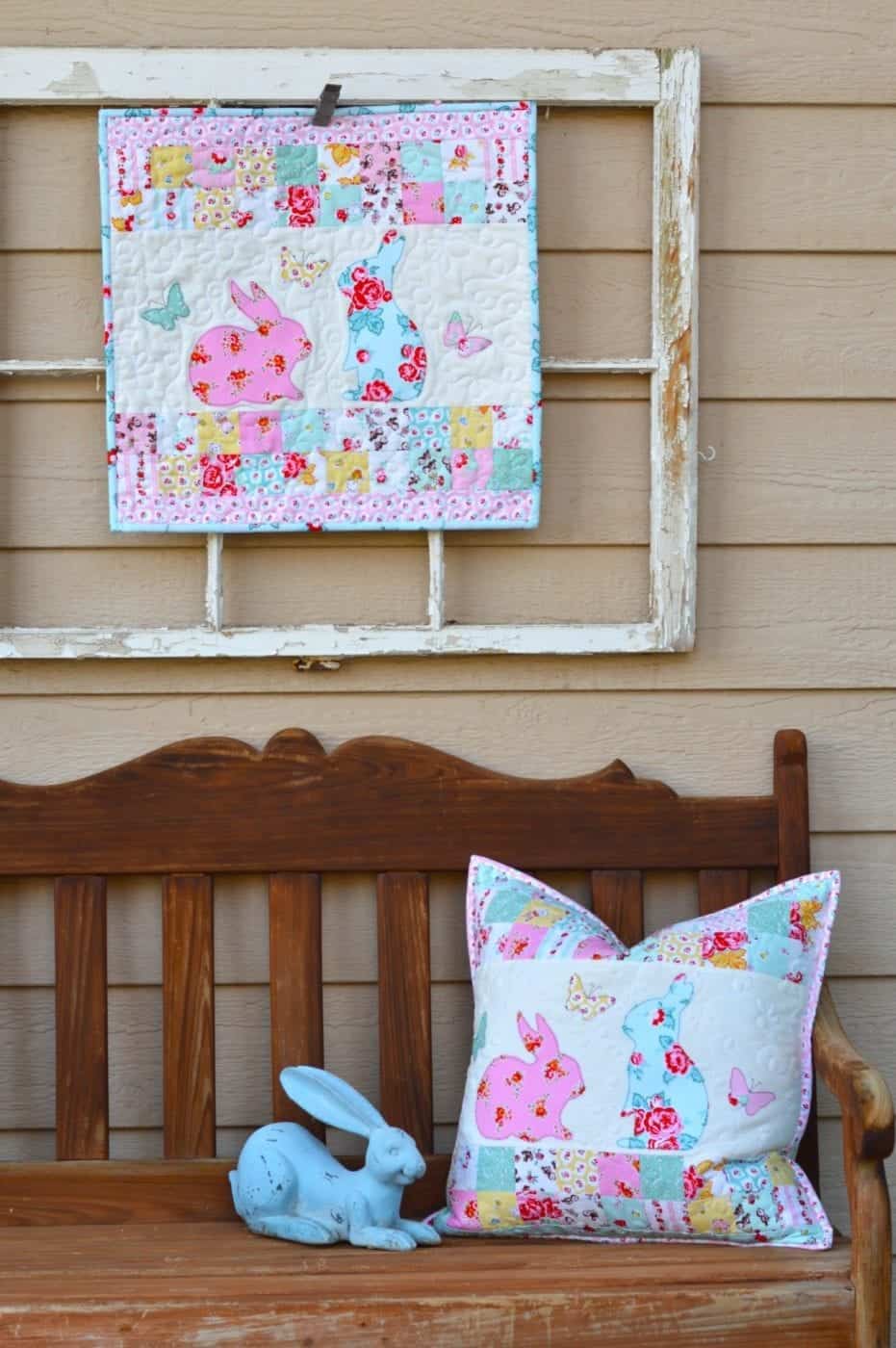 10. Bunny Applique Pillow and Mini Quilt - Sweet little bunnies and butterflies adorn this Easter pillow and mini quilt, combining patchwork and applique in another style.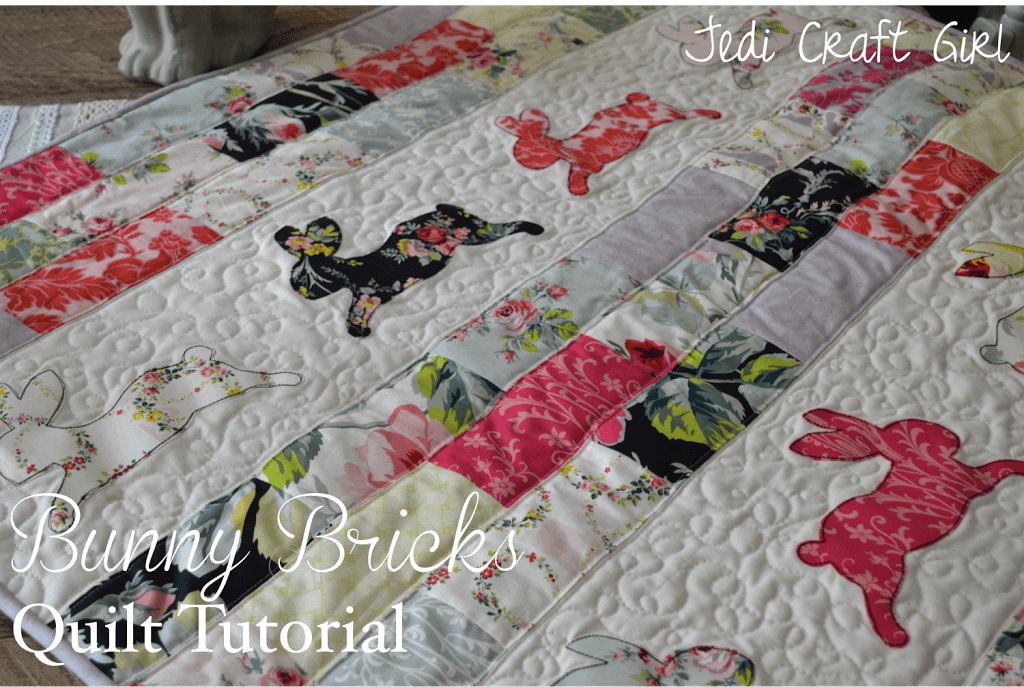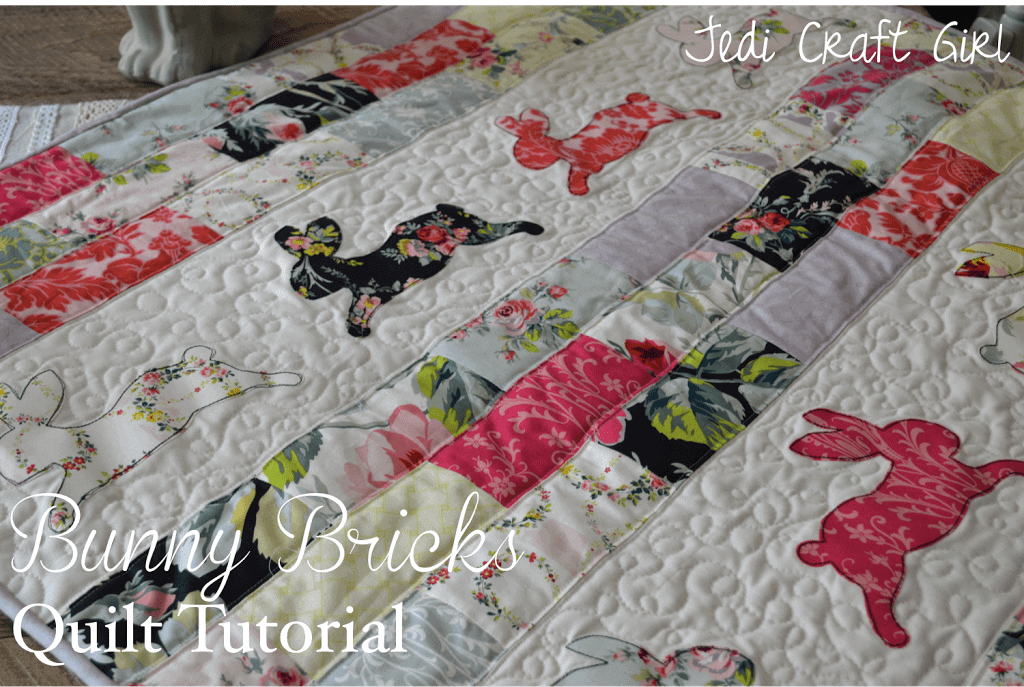 11. Bunny Bricks Quilt - This Easter quilt combines patchwork "bricks" with applique bunnies cut from a Sizzix die.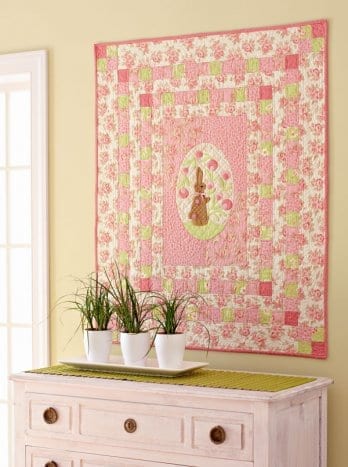 12. Bunny Patch Quilt - This Easter quilt features a framed bunny as it's center piece. This would be fun in a variety of bright colors too!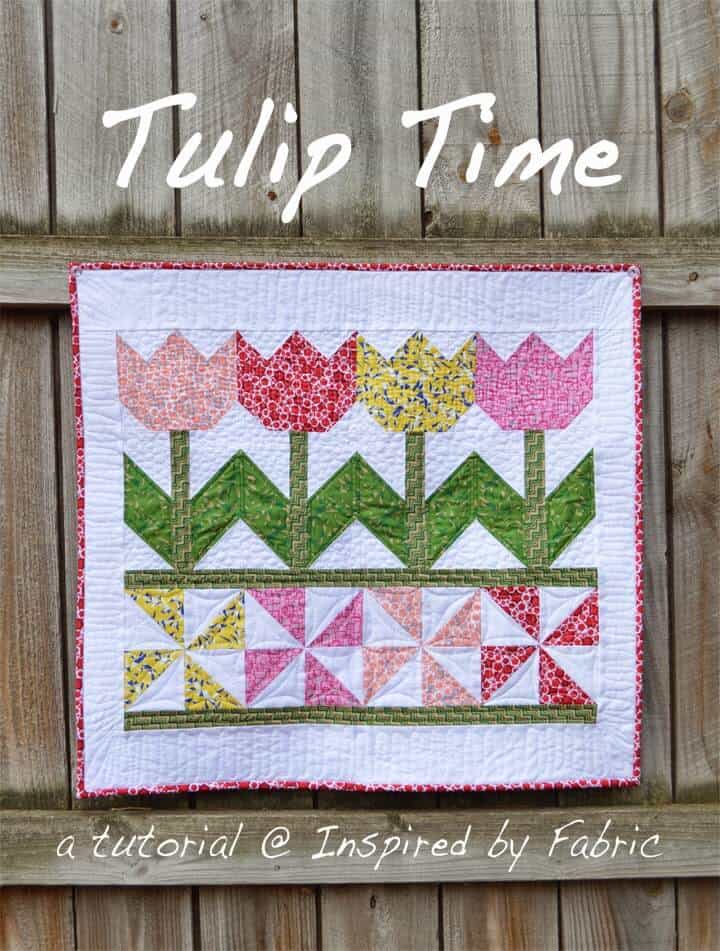 13. Tulip Time - Another Easter quilt featuring tulips! This mini quilt combines pinwheels and tulips for a fun spring quilt.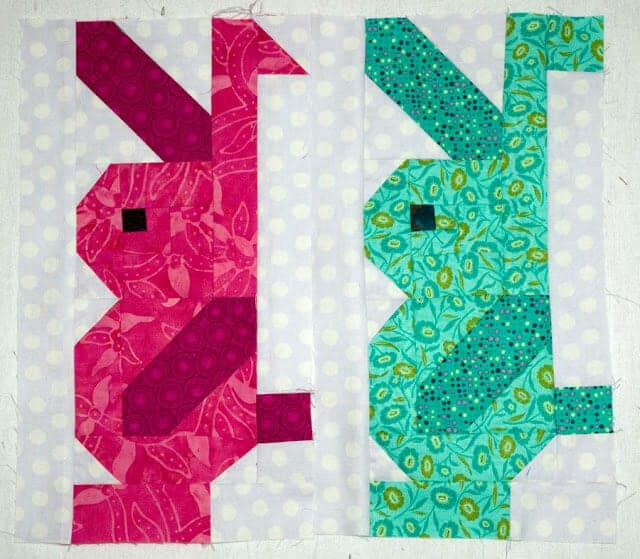 14. Standing Bunny Quilt Block - Use this Standing Bunny Quilt Block to create an Easter quilt with a rainbow of bunnies!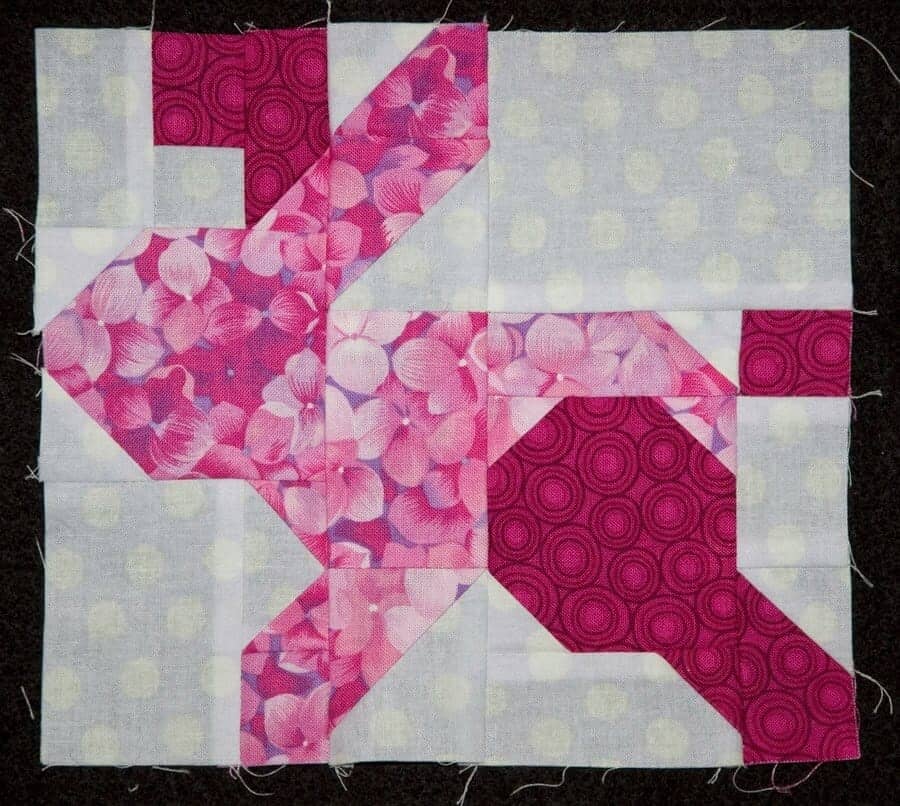 15. Bunny Quilt Block - This more traditional Bunny quilt block can be combined with a carrot or some flower blocks to create a super cute Easter quilt!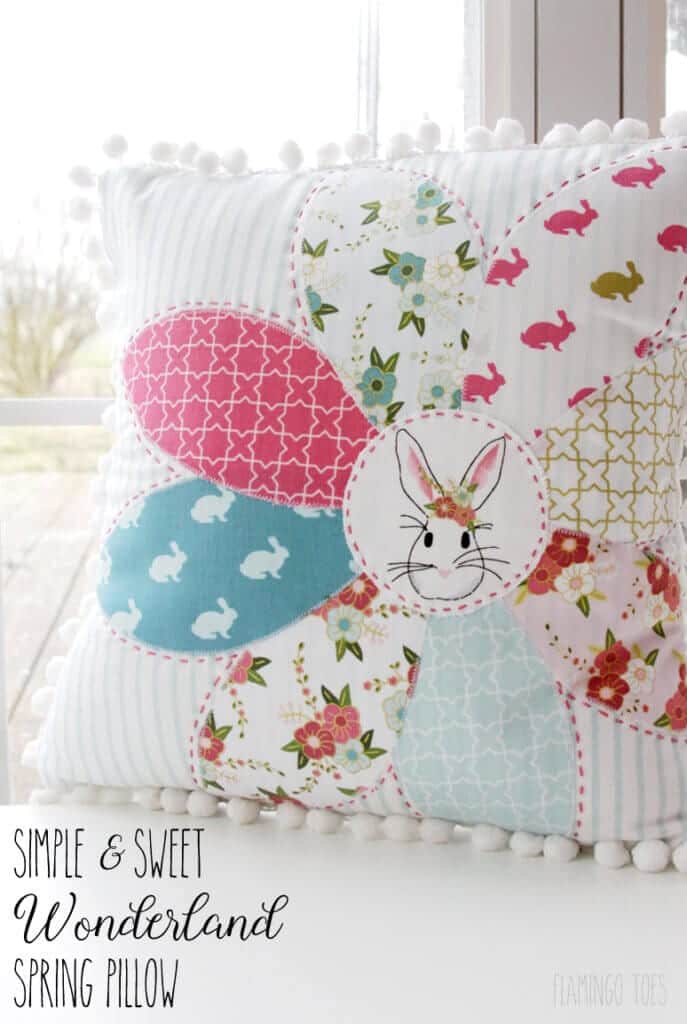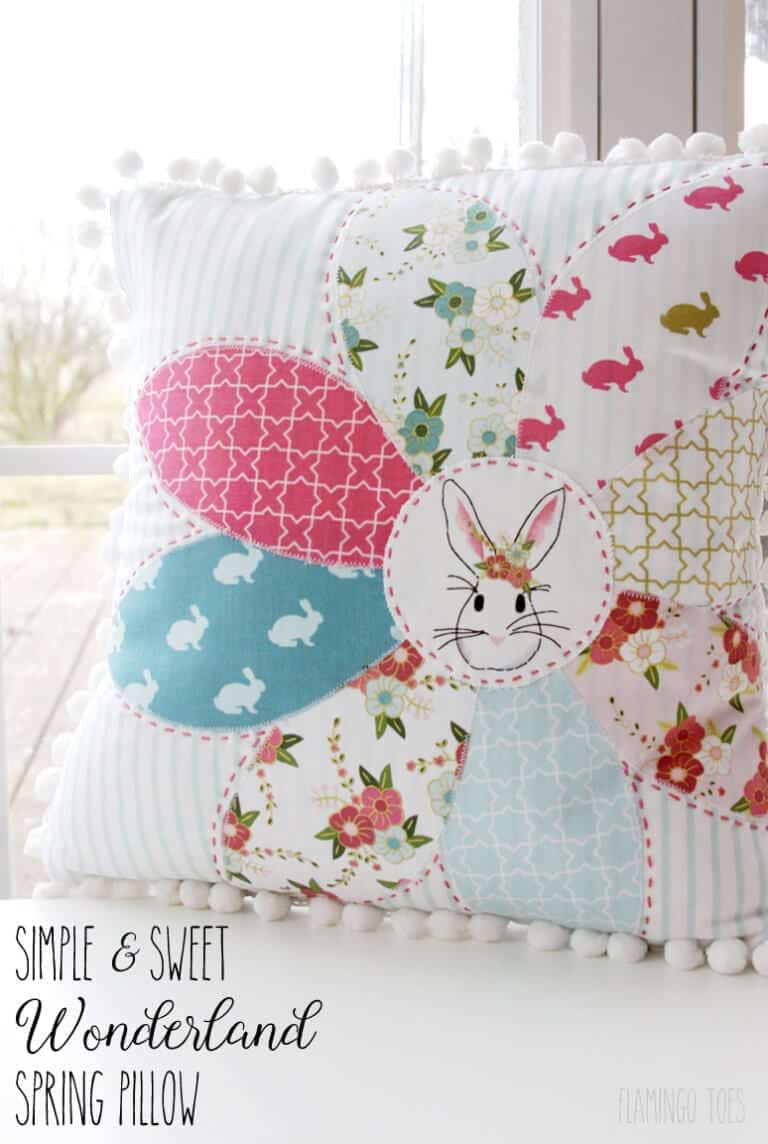 16. Simple Sweet Wonderland Pillow - A fussy cut bunny face makes the center of this quilted pillow. The flower design and hand quilting add the perfect details to this Easter pillow.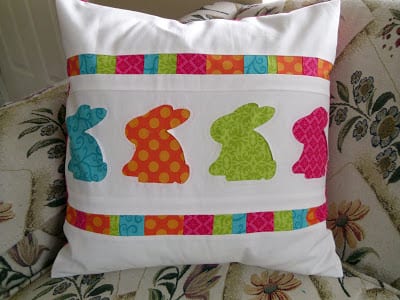 17. Bunny Hop Pillow - Bright colors and reverse applique combine for a very festive Easter pillow.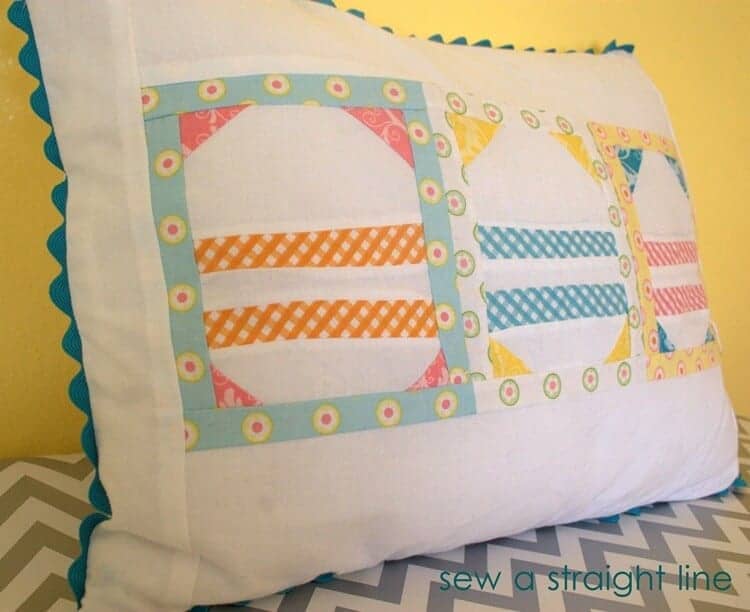 18. Easter Egg Block - Use this Easter egg block and a few Easter fabrics to make an Easter Egg pillow or an Easter Egg mini quilt.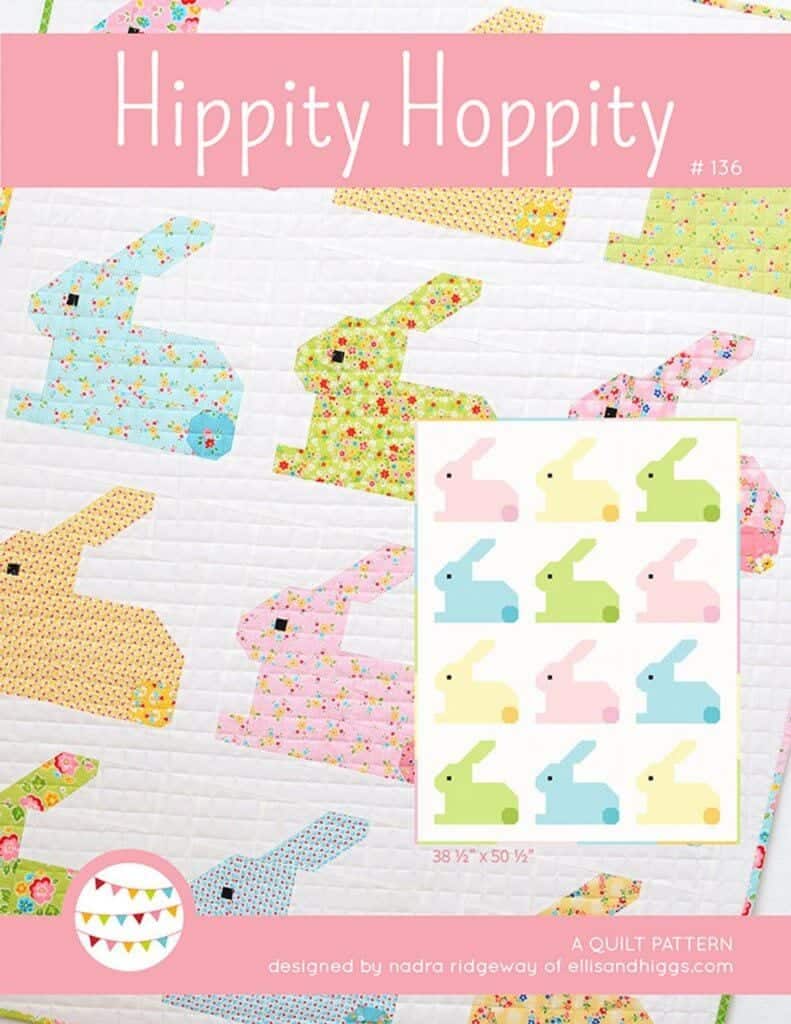 19. Hippity Hoppity Quilt - Make an Easter quilt full of adorable pastel bunnies! I love the little tail detail.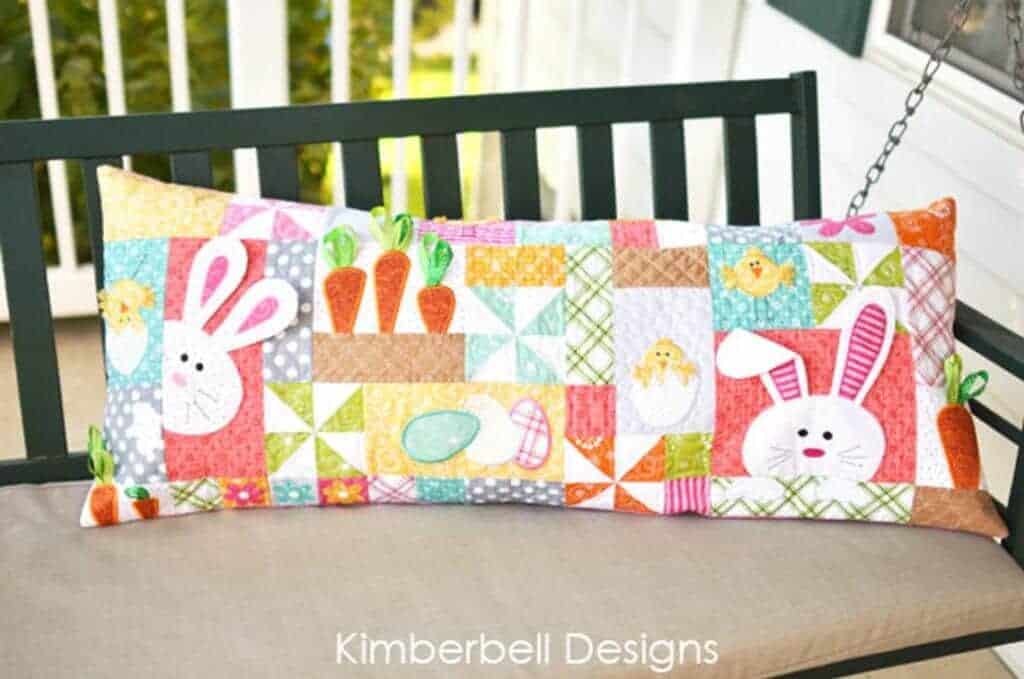 20. Hoppy Easter Bench Pillow - This quilted Easter bench pillow would also make a fun Easter mini quilt with the three dimensional elements.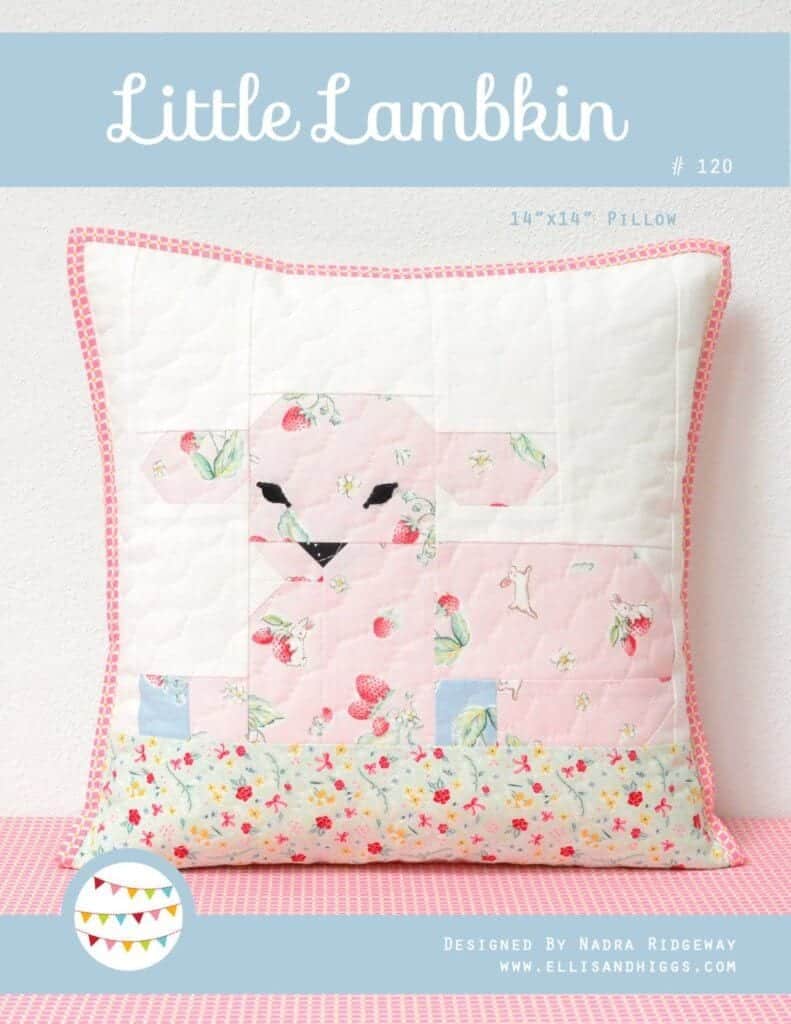 21. Lamb Pillow - Create a cute little Easter pillow with this Spring Lamb pattern.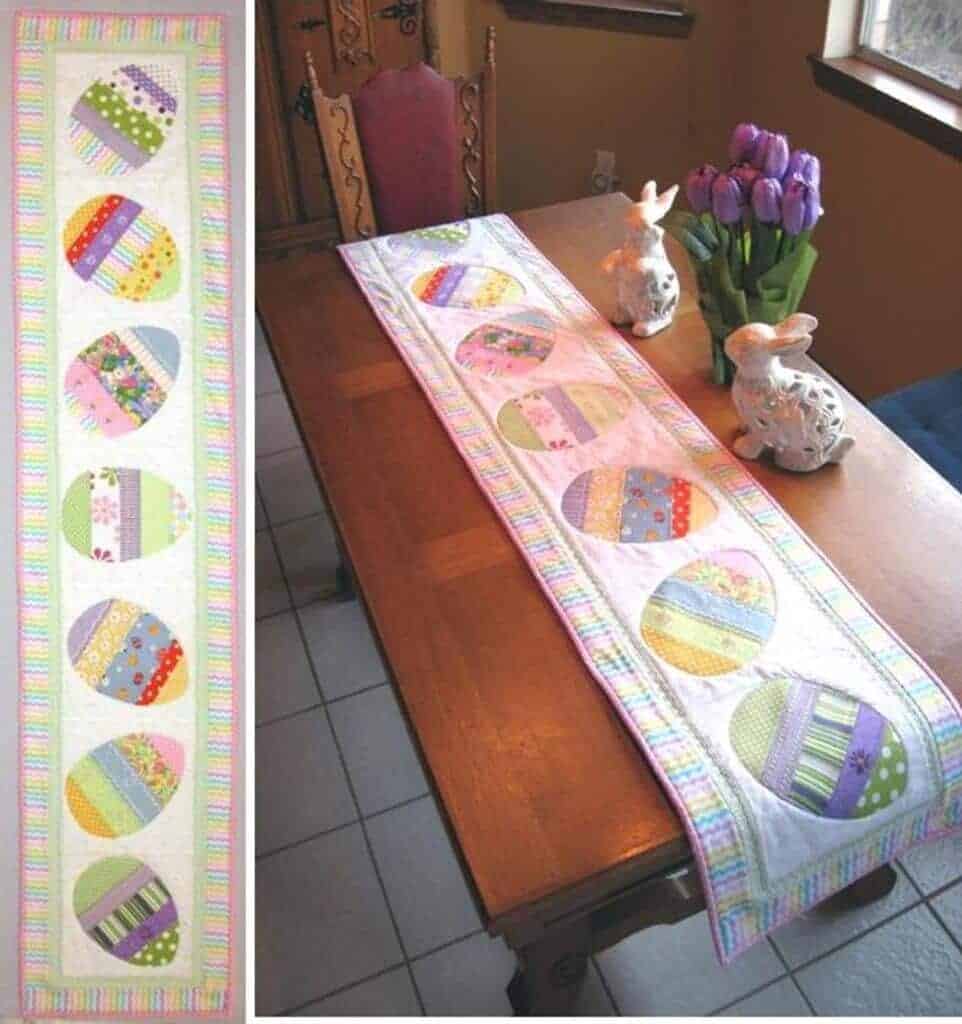 22. Easter Table Runner - Another great scrap busting project! Combine fabrics in different Easter colors to create this quilted Easter Egg Table Runner.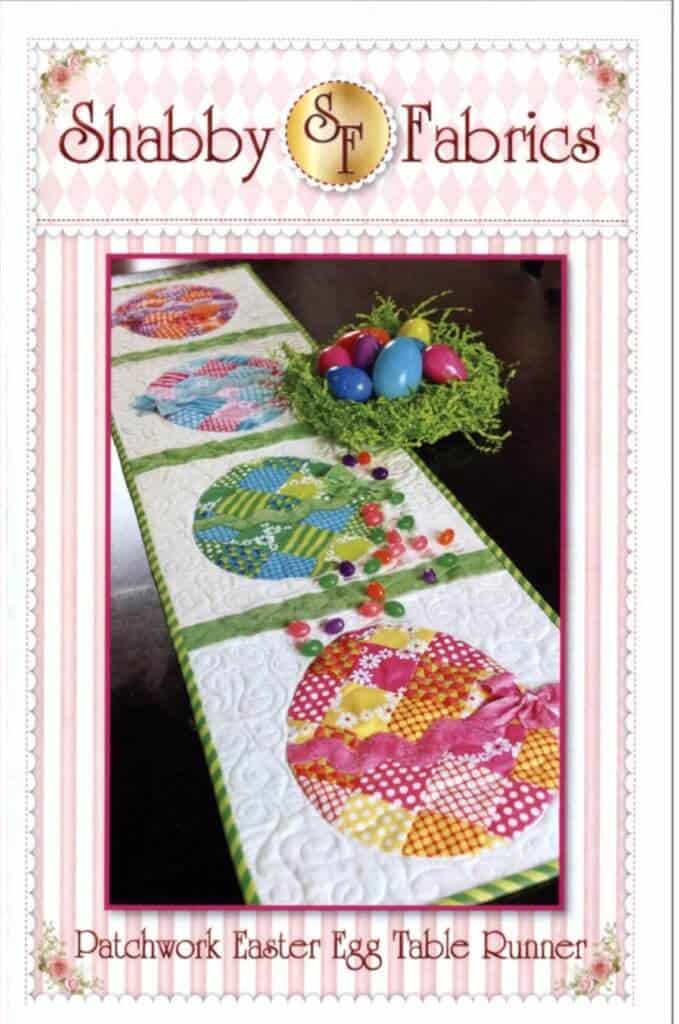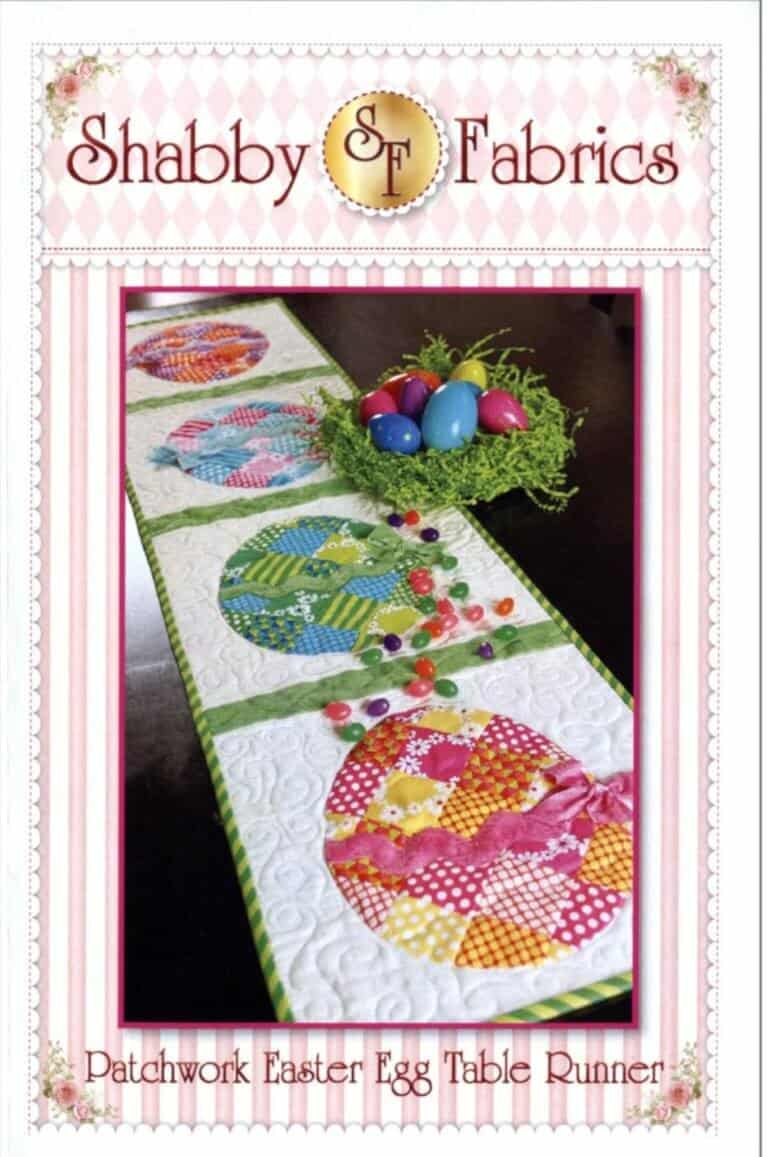 23. Patchwork Easter Egg Table Runner - This Easter table runner made of patchwork Easter eggs is complete with cute little bow details.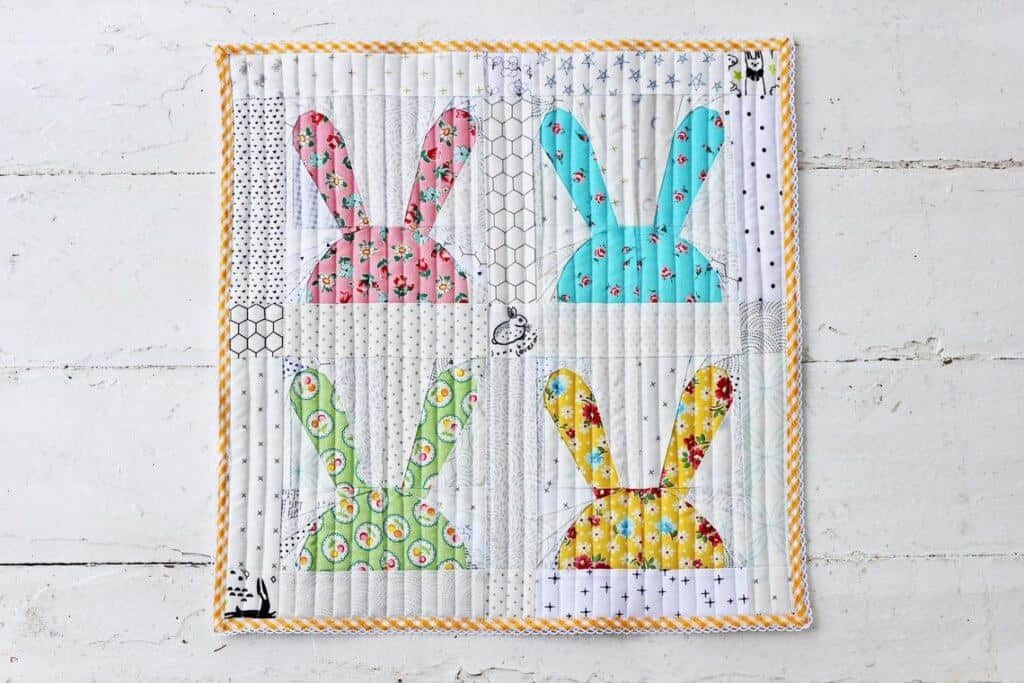 24. Peek-a-boo Bunny - Make a mini Easter wall quilt or an Easter pillow with this foundation paper pieced Peek-a-boo Bunny pattern.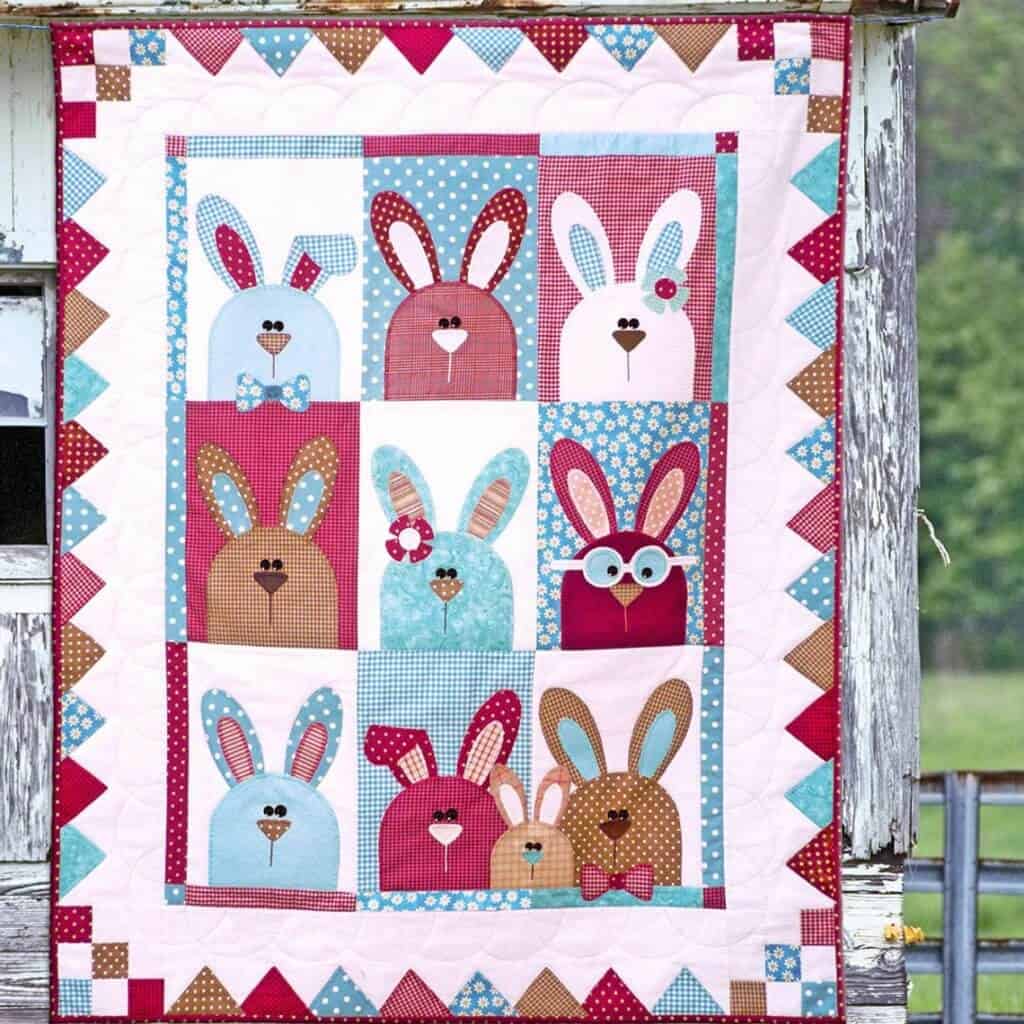 25. The Bunny Bunch - These goofy applique bunnies combine for a super adorable Easter quilt.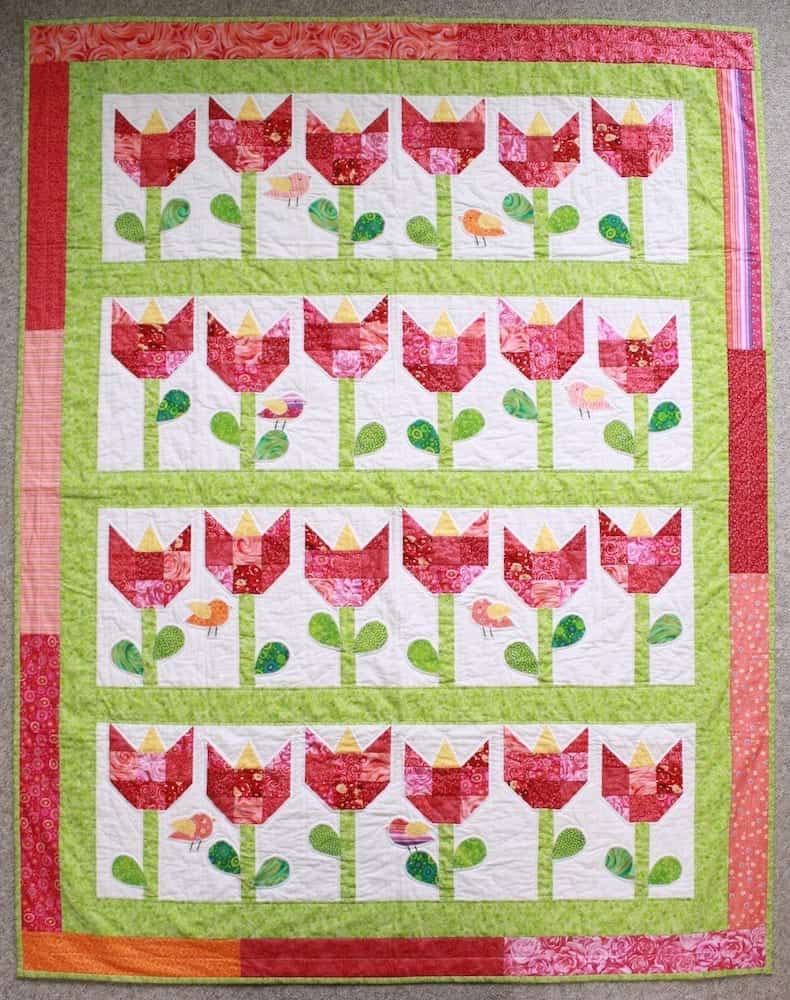 26. Tulip Quilt - Make a garden of tulips with this free Easter quilt pattern.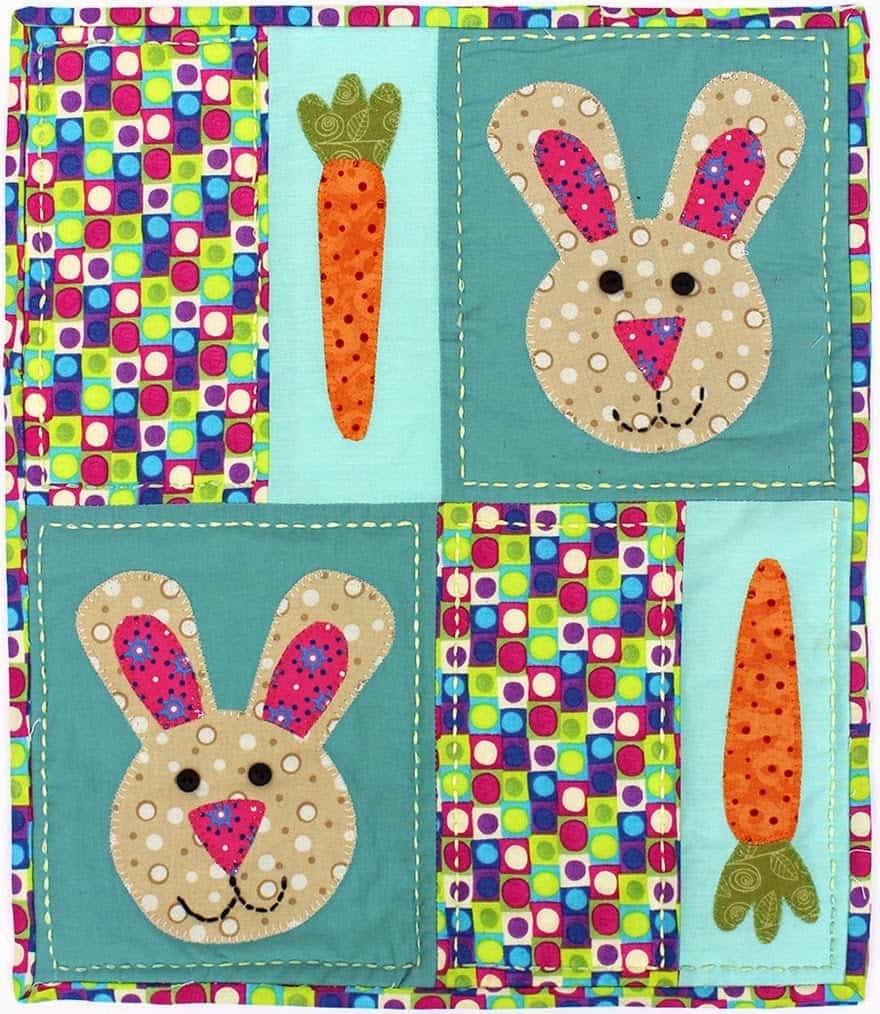 27. Bunny Applique Mini-Quilt - Hand quilting adds the perfect touch to this fun Easter mini quilt.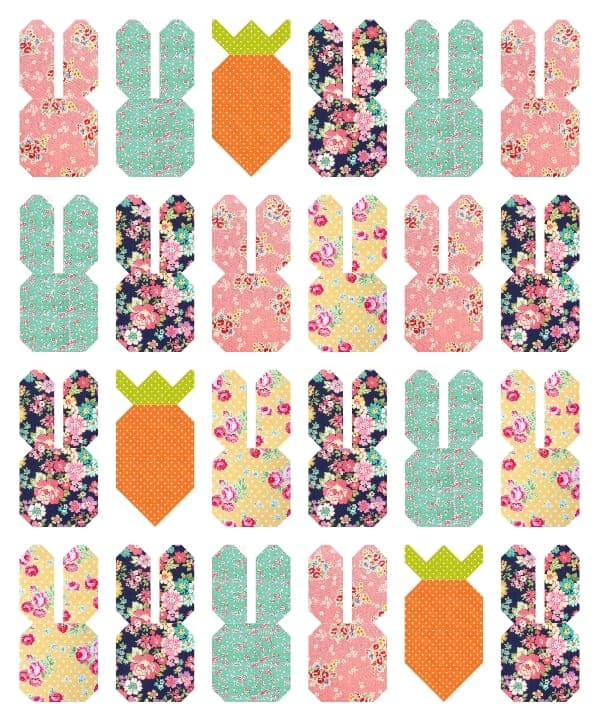 28. The Easter Parade Quilt Pattern is simply adorable and can be made as a table runner as well.

If you like these Easter Bunny Quilt Patterns you may also like 50+ Easter Sewing and Craft Projects to Make.
Pin 25+ Easter Bunny Quilt Patterns to Make Later