There is are so many pretty Valentine Quilt Patterns floating around the internet right now including some beautiful new Valentine Quilt Patterns that have been recently released that I had to gather them all together in one place.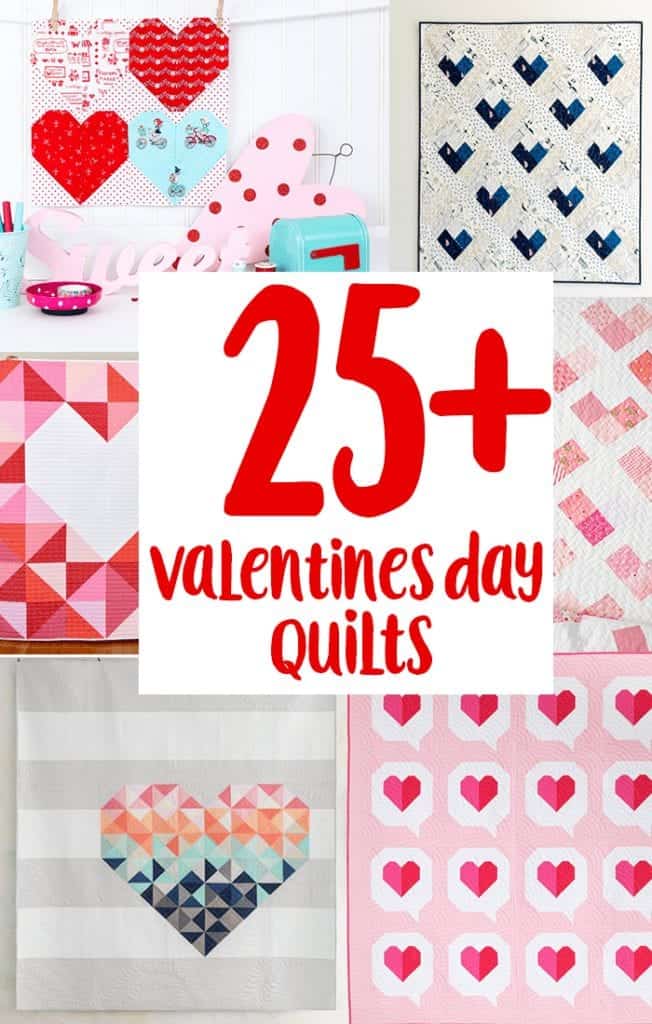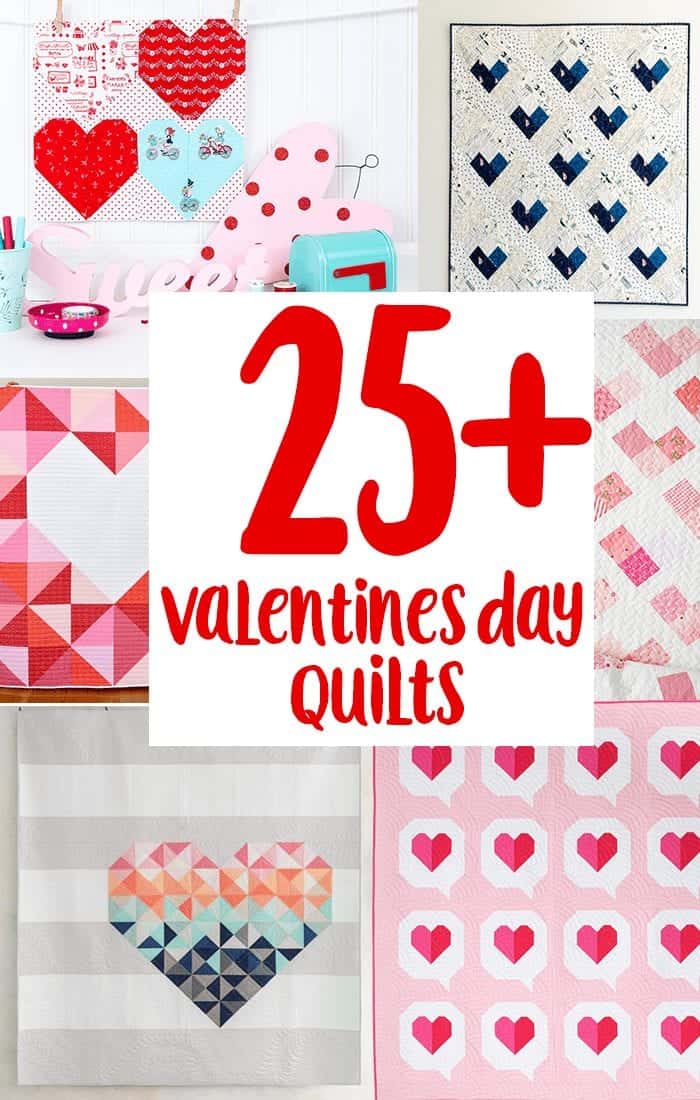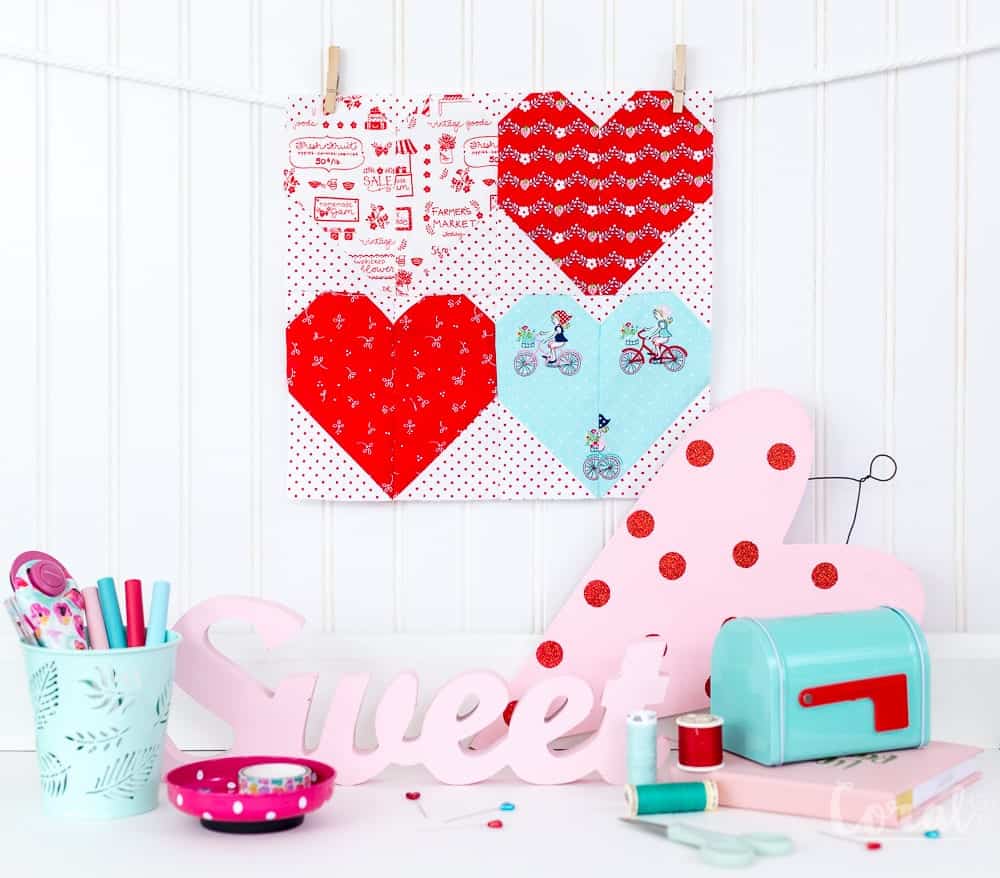 Heart Mini Quilt is the perfect Valentine Quilt Pattern to sew if you want a cute mini quilt that you can whip up quickly.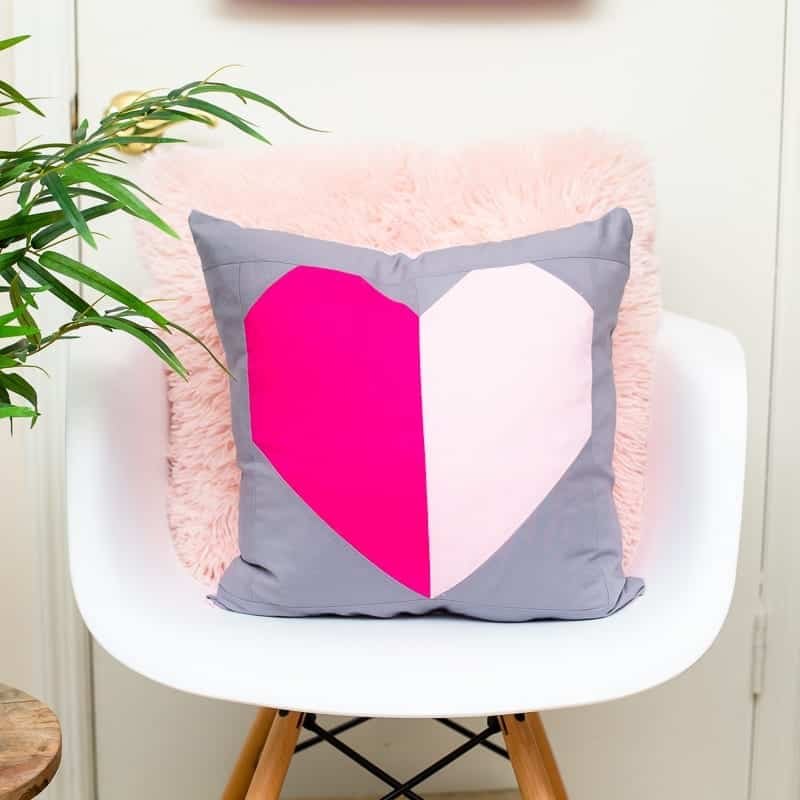 Quilted Heart Block Pillow Pattern. This Big Heart Pattern is a fun way to add a punch of color to your decor.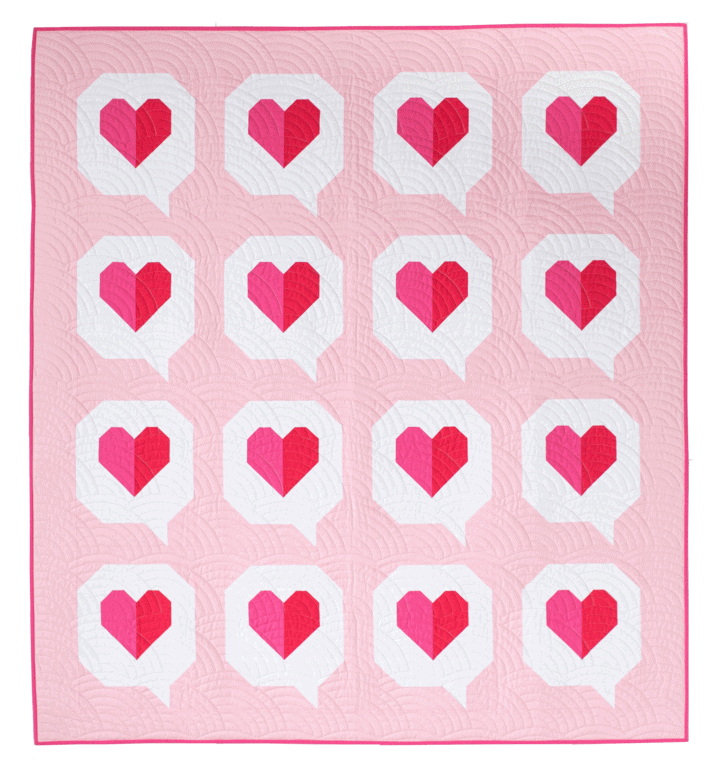 I Heart You Quilt Pattern - This Valentine Quilt Pattern has taken the internet by storm this year! There are so many gorgeous versions all over the internet.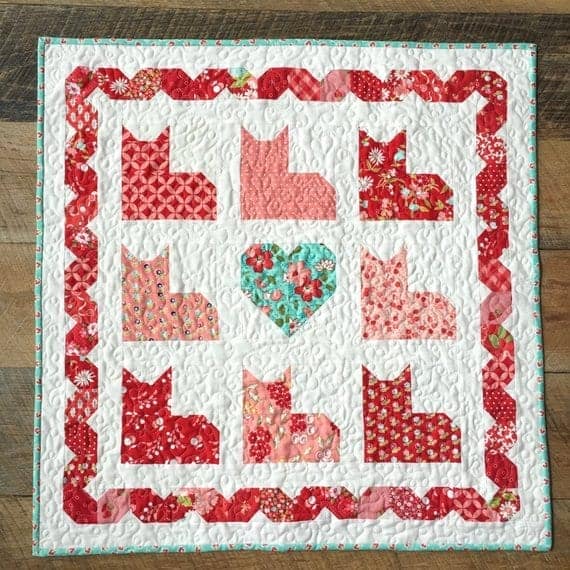 Kitty Love Quilt-The perfect Valentine Quilt for the cat lady in your life.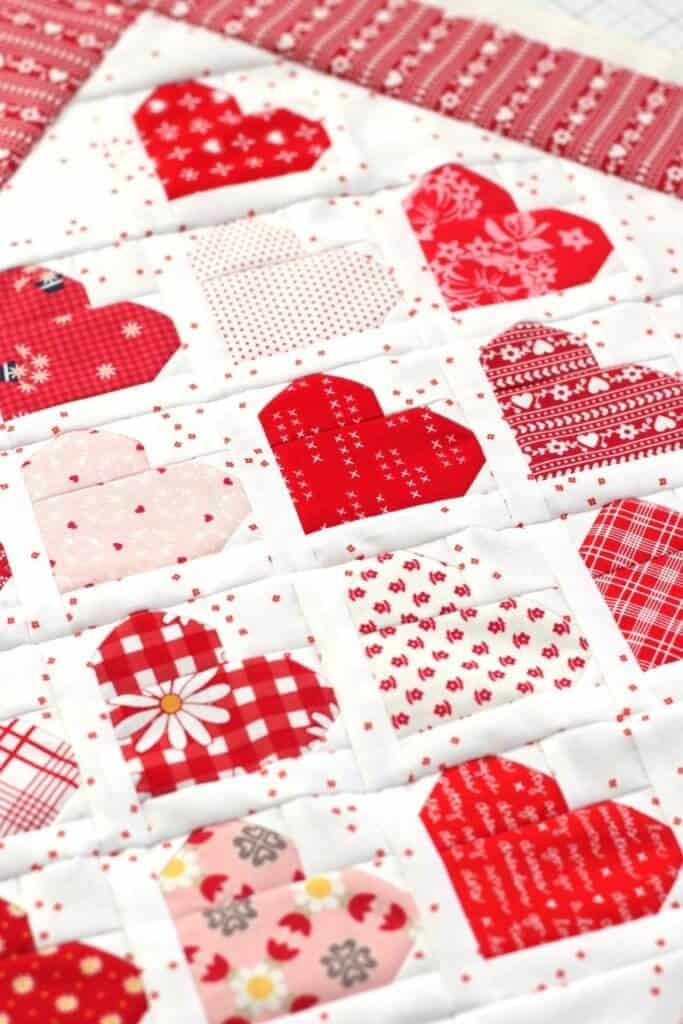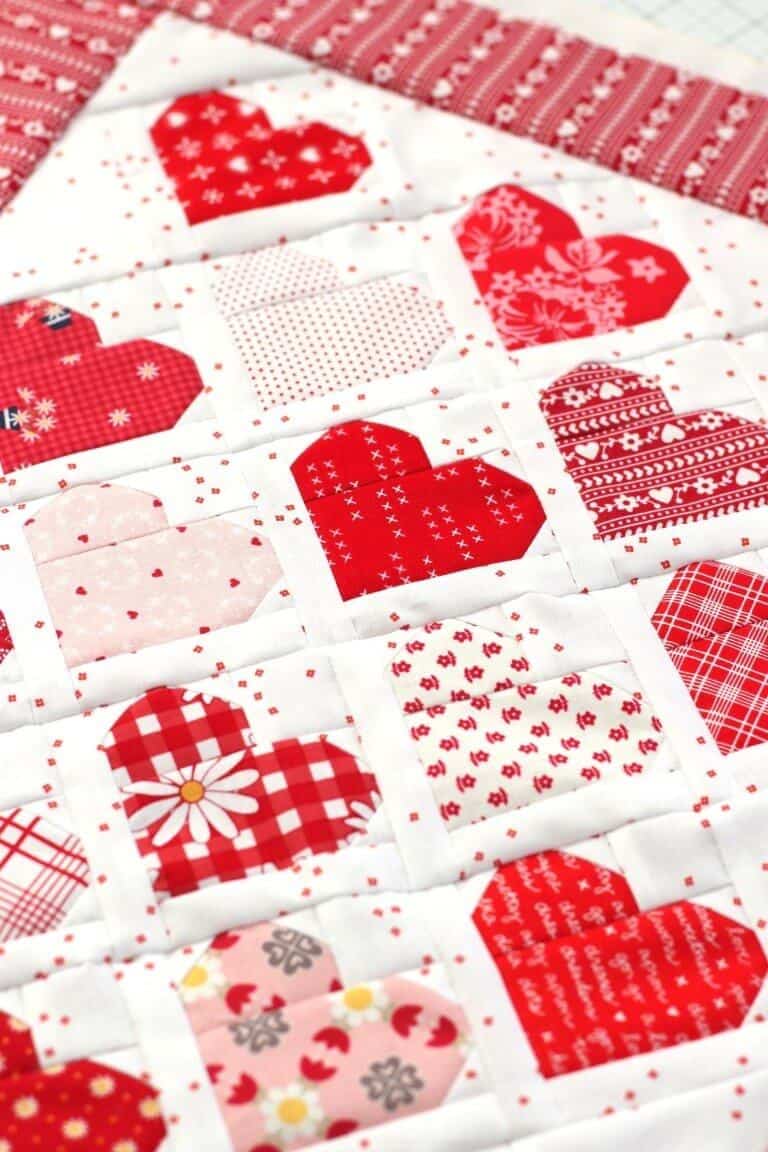 Down Memory Lane Hearts Quilt- this quilt pattern has such vintage feel to it!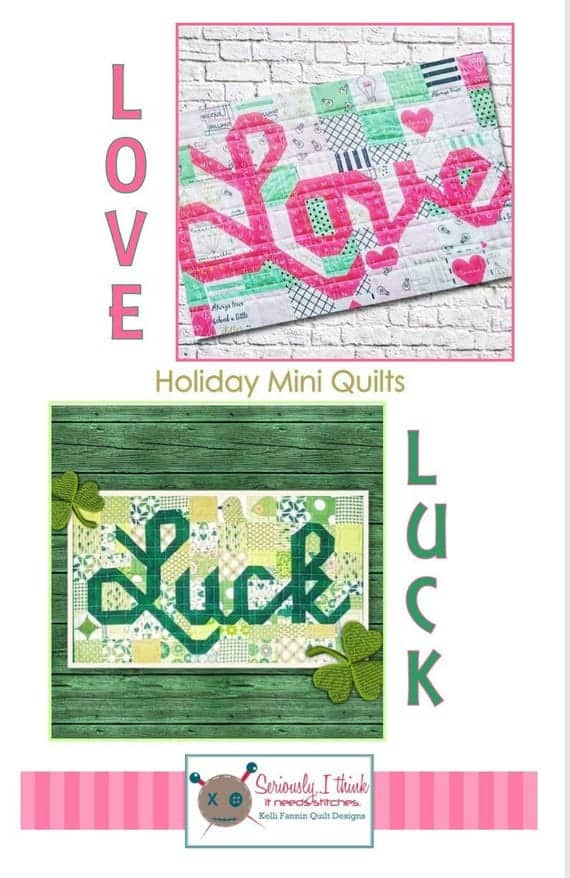 Love Luck Holiday Mini Quilt - these adorable mini quilts are perfect for table decor!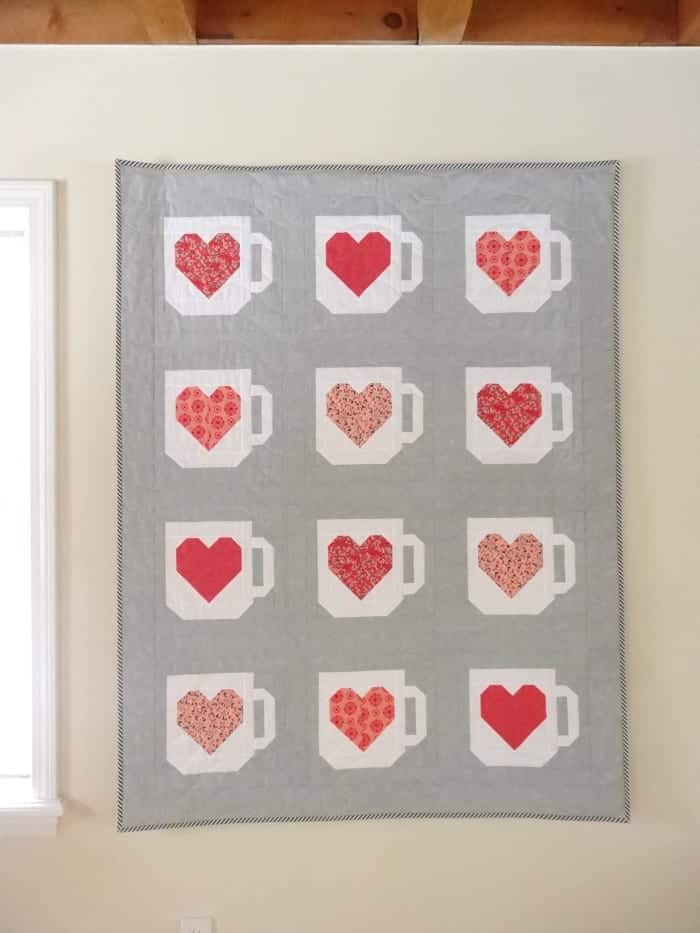 A little Break from Satomi Quilts. This is one of my favorite new Valentine Quilt Patterns that I spotted this year. The mugs are too cute.
Sweet Heart Quilt - Just like a chocolate heart candy box all wrapped in a bow!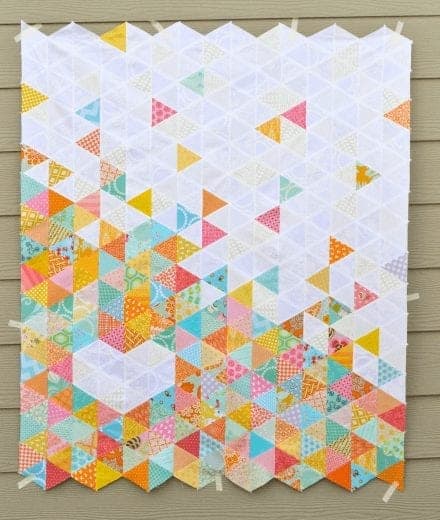 Modern Triangle Heart Quilt from Must Love Quilts. If you like modern quilts, this heart quilt version is totally your thing.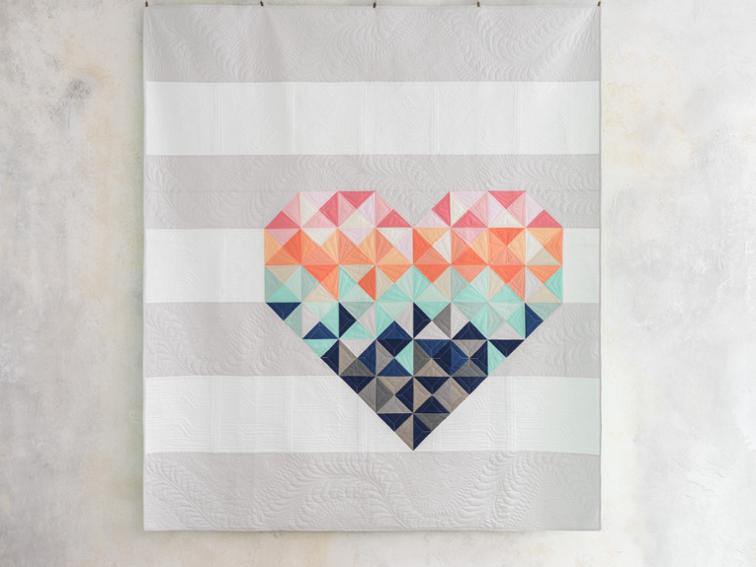 Peace and Love Quilt by The Cloth Parcel. This Valentine Heart Quilt even comes as a kit.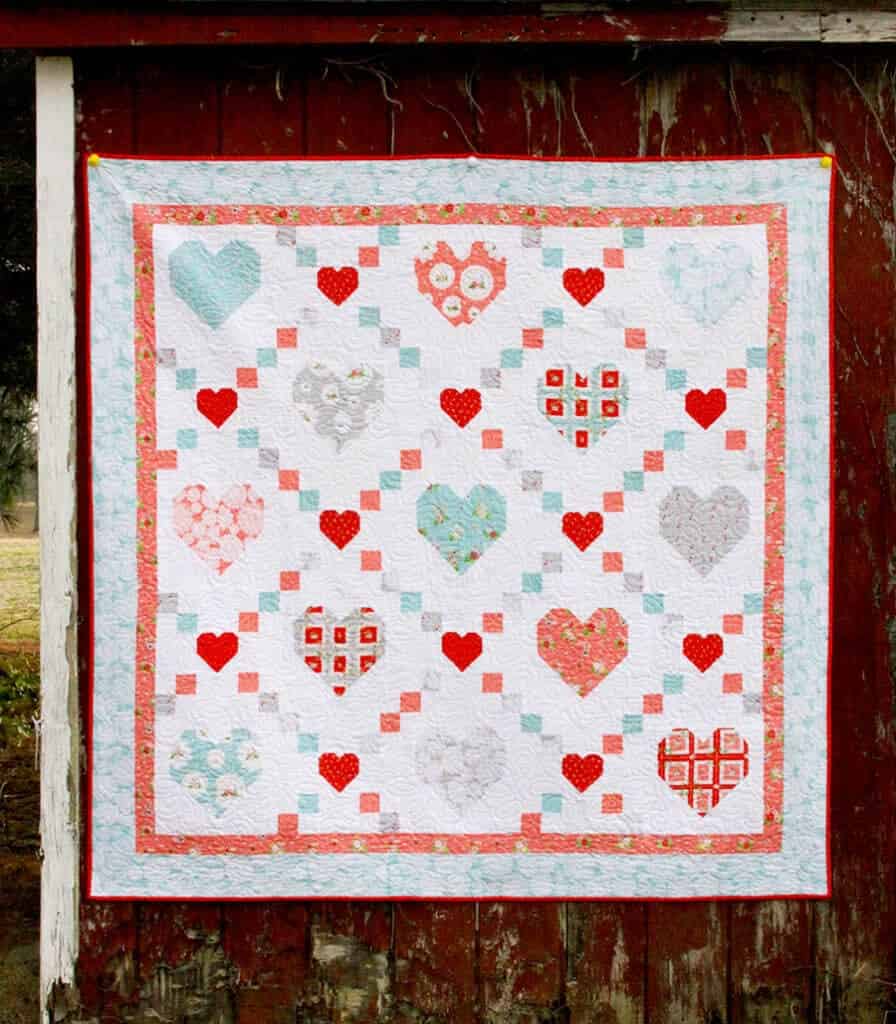 Hearts and Kisses Vintage Keepsake Quilt from Bev at Flamingo Toes. Such a beautiful and romantic feel to this heart quilt.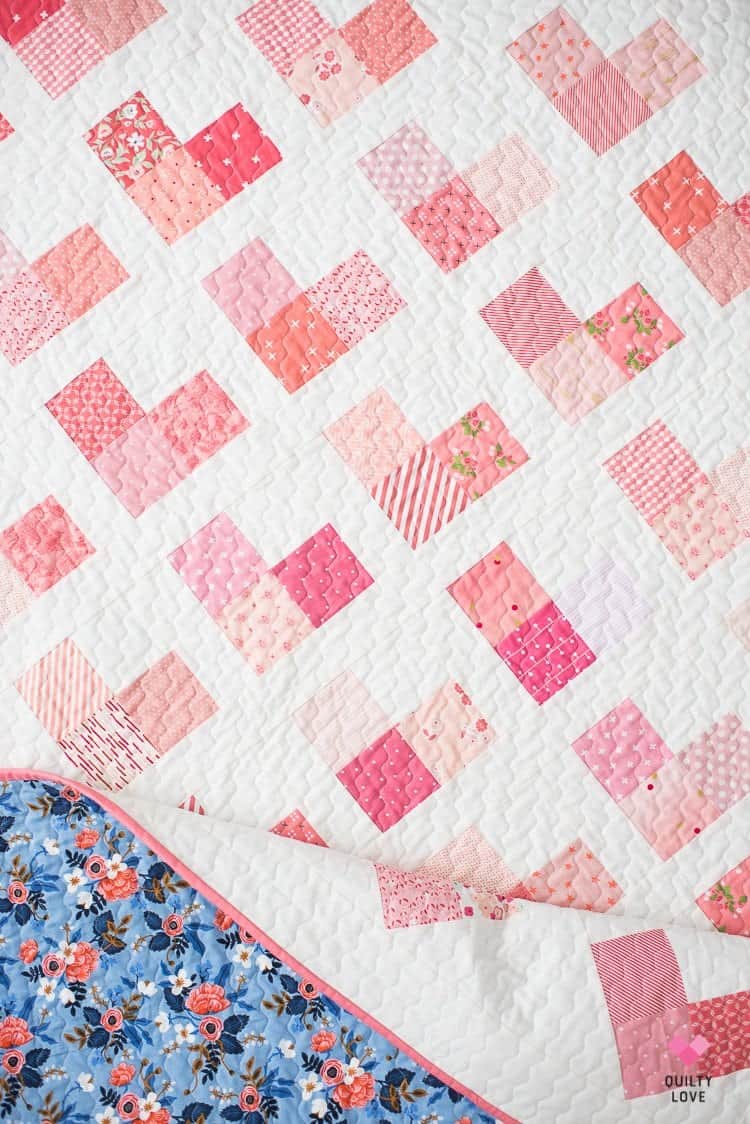 Quilty Hearts - This quilt is perfect for beginners!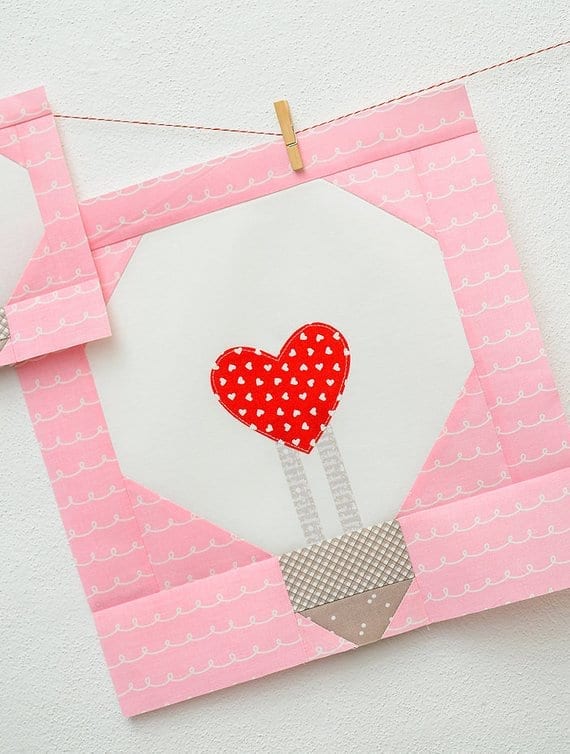 Light of My Life Block - Isn't this quilt block genius?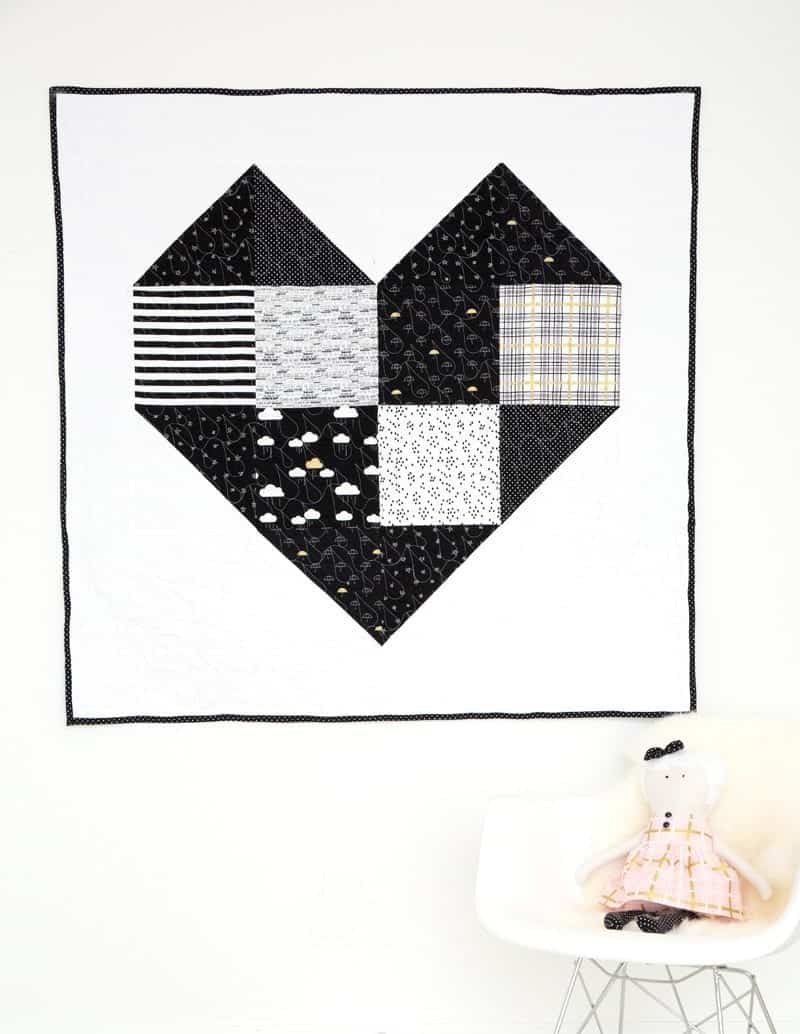 Giant Heart Quilt - This Valentine Quilt has to be one of the quickest sews out there.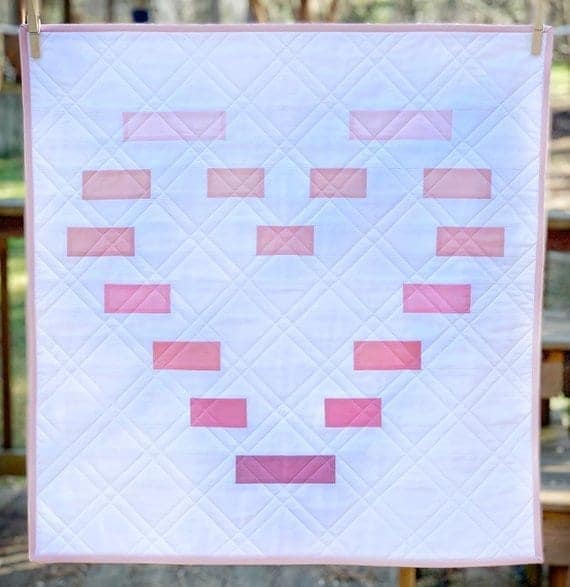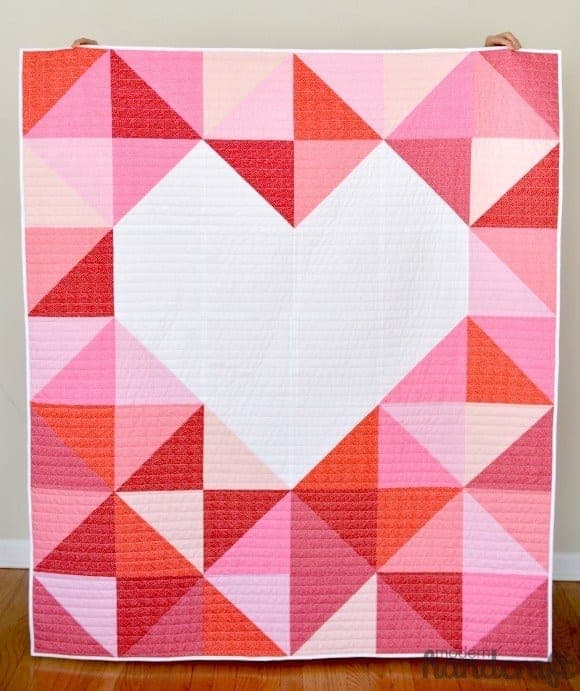 Big Love Quilt by Modern Handcraft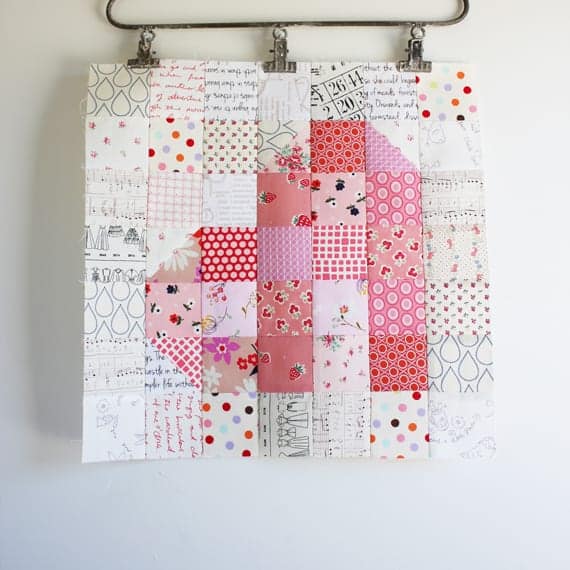 Patchwork Heart Block from Nana Company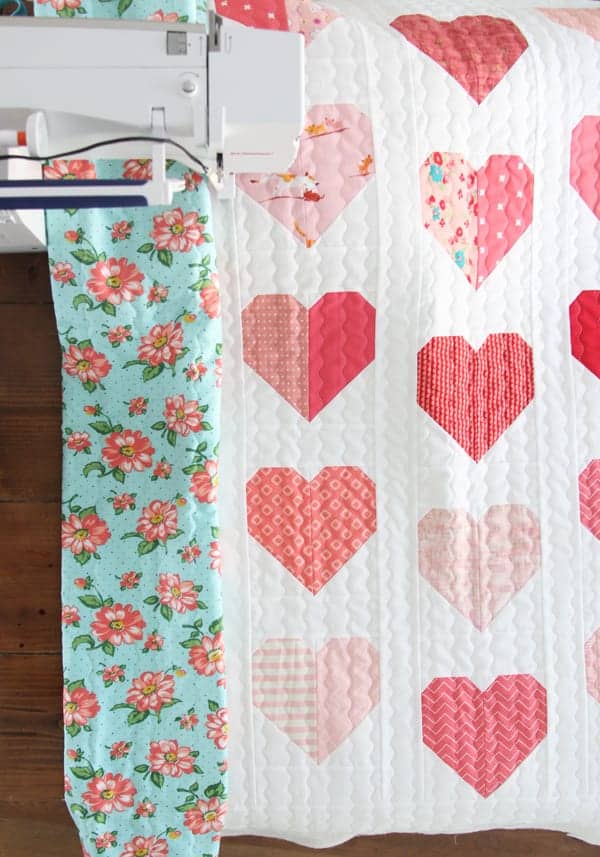 Simple Hearts by Cluck Cluck Sew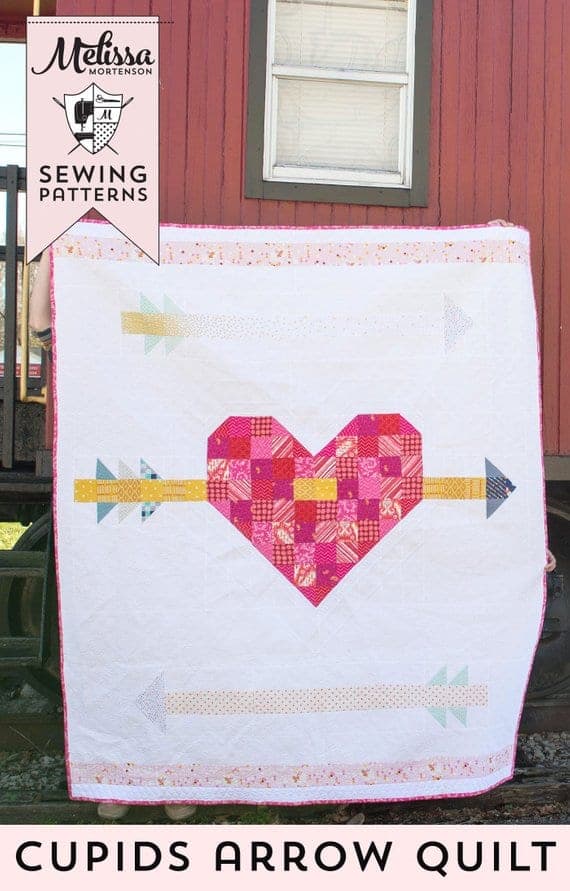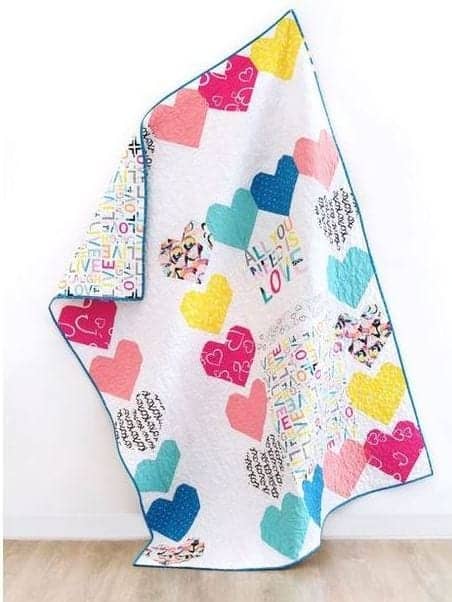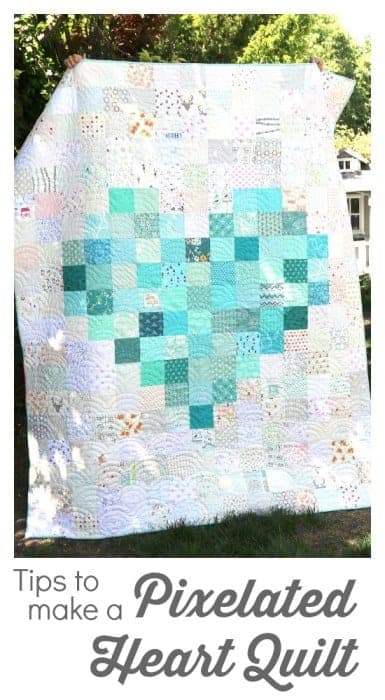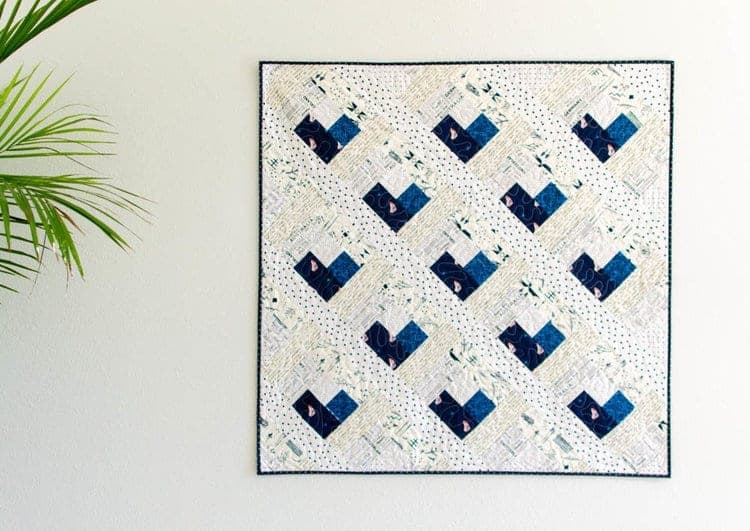 Modern Heart Log Cabin Pattern