Mother's Day is just around the corner so I put together a list of the Best DIY Mother's Day Gift Ideas for Crafters to make or buy. There are a lot of times that I enjoying making a diy Mother's Day Gift, there are sometimes that I am just too busy, or didn't think of it in time and need to buy something instead. So I thought a list of both creative and thoughtful Mother's Day Gift Ideas that would appeal to people who love to create even if you didn't make the gift yourself!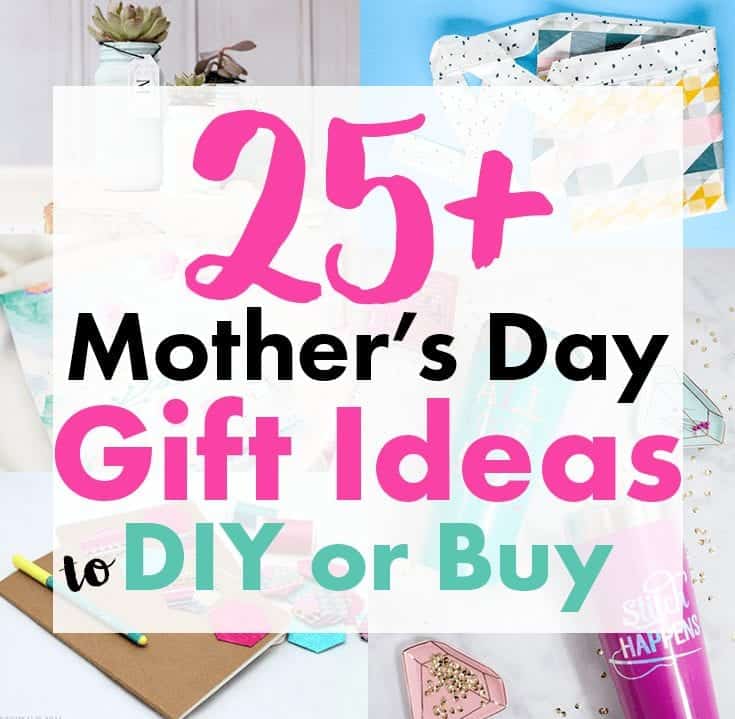 DIY Mother's Day Gift Ideas for Crafters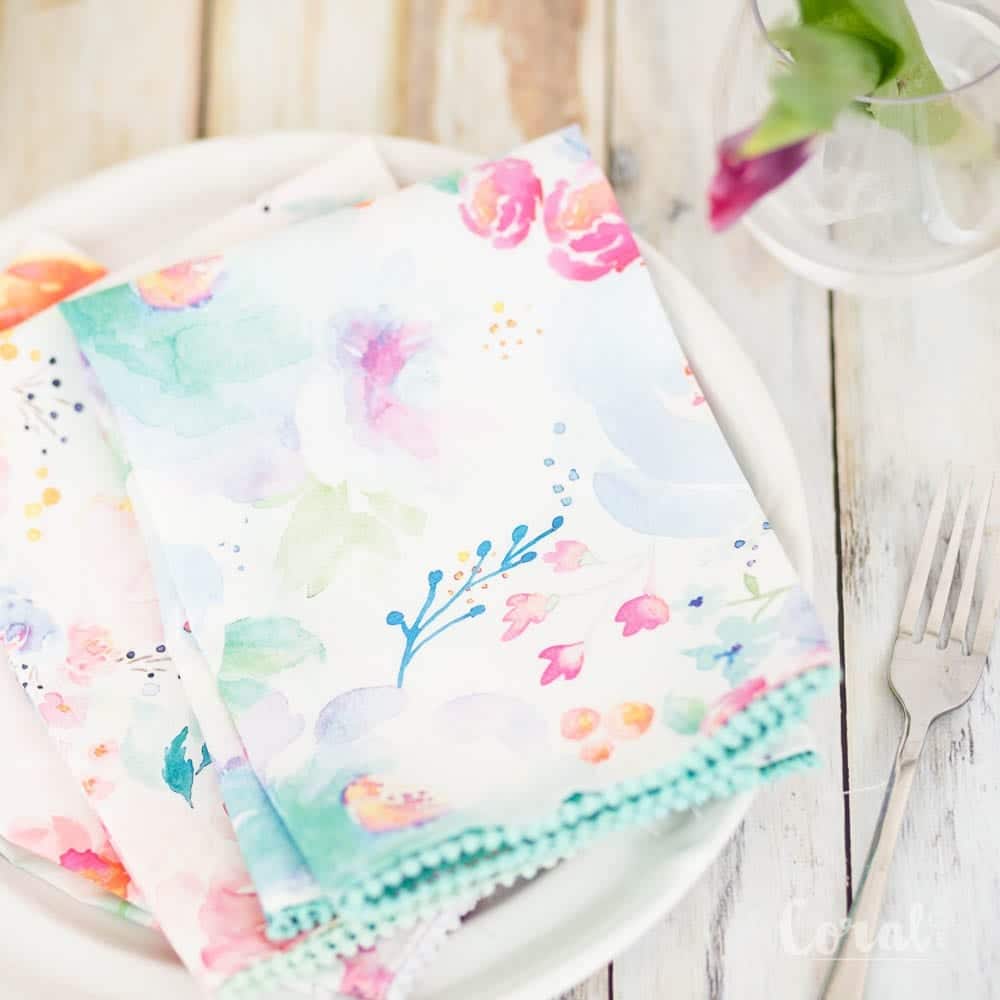 These DIY Pom Pom Dinner Napkins also make the perfect DIY Mothers Day gift and are crazy easy to sew!
Turn some mason jars into DIY Mason Jar Planters with some chalk paint and these Mother's Day printable gift tags.

Is there anything sweeter than these handwritten bracelets. What a great way to keep loved ones close to mom's heart for Mother's Day.
Personalized stationery is the perfect Mother's Day gift idea for any mother who loves to write sweet notes to her friends and family. Add in this super trendy floral print and you have a gift mom will love!
This DIY Macrame Plant holder is so easy and would be really great for a kid to help make for mom's day!
I love when gifts are easy to make, and you can't get any easier than this 3 ingredient Brown Sugar Scrub by Somewhat Simple. Just perfect for a DIY Mothers Day gift!
I couldn't resist adding this Magical Unicorn Whipped Soap Scrub by Rose Garden Apothecary off Etsy. Mothers Day is the perfect day to tell your mother she's as special as a magical Unicorn because of course, she is!
I'm loving the Bath Bomb phase and these Donut ones are just gorgeous! Bramble Berry's video tutorial makes them look so easy to make!
Not sure you have time to make Bath Bombs? These Sprinkle Donut Bath Bombs by Off the Hook by Mary on etsy look just as amazing!
Earrings also make an amazing Mothers Day gift. These Tassle earrings by Swordfights & Starry Nights are so easy and cute!
These sweet PomPom Girl earrings are screaming my name! You can find the easy tutorial at Paris La Reunion.
Another great DIY Mothers Day gift is Mason Jar Wall Art. Dear Paradise gives a great detailed tutorial to make one!
Don't feel like being crafty because it's your Mothers Day too? You can always grab the Mason Jar String Art off Etsy! This trio by TimberFarms Co are just darling!
We can't forget those of us that love our Yoga! I just love these vinyl sayings and they'd make a perfect gift for Mother's Day!
Since we're on the subject of Yoga, staying hydrated is also a must! These tumblers are just the thing to keep in any crafters bag on the go and this quick and easy tutorial by Sweet Red Poppy will have Mom out the door in no time!
If you're a beginner seamstress, aprons make a great quick and easy project. This one by Sew What Alicia is a perfect choice!
How cute is this Personalized Notebook by Swoodson Says?? I may have an obsession with notebooks, and a personalized one with little hexies is even better!

Now this one is a very serious Mothers Day gift. My mother loses her glasses all the time! So having a crazy adorable Easter Island guy should help that
right?? You can grab Mr. Easter island guy off Amazon.
These Personalized necklaces grabbed my attention immediately. They come in so many pretty metals and designs!

If Mother loves sewing like most of us here do, she will definitely agree with this sewing printable. This would look great in her sewing and craft room.
Of course, I'm still on jewelry, especially when it's my favorite trend right now! These Mini Tassel Earrings by Petit Bout De Chou are another easy DIY and completely on point for Mothers Day!
We all know that sometimes one gift just isn't enough, so Mother Day's Jar is a great idea! I love how this one is full of a great DIY spa day! You can see what Classy Clutter put in hers on her blog!
I just love this gorgeous String Art Picture from by La. I never realized how easy it would be to make!
Pin for Later!