This week I have a sneak peak of my new Plus Baby Quilt Block Pattern.  Since it was a holiday weekend I decided not to post any tutorials, although I have been working on some that will be coming up in the next few weeks.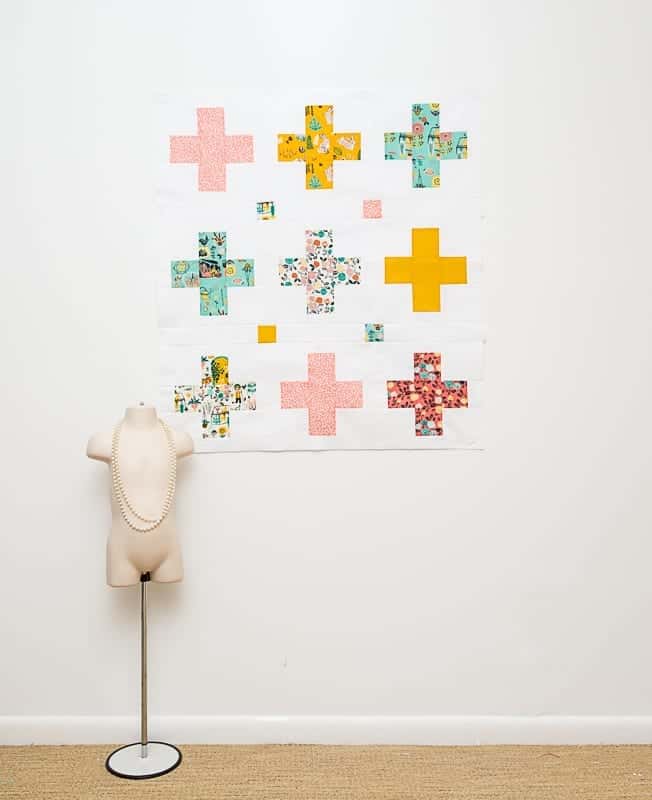 I know most of us were out enjoying the 4th of July this week and had to leave the sewing machine all by its lonesome.  We spent our marching in the parade, jumping in the pool with friends, grilling out of course, and enjoying the fireworks with family.  It was fun this year because my kids really got into the fireworks and all the different colors and sizes that they come in.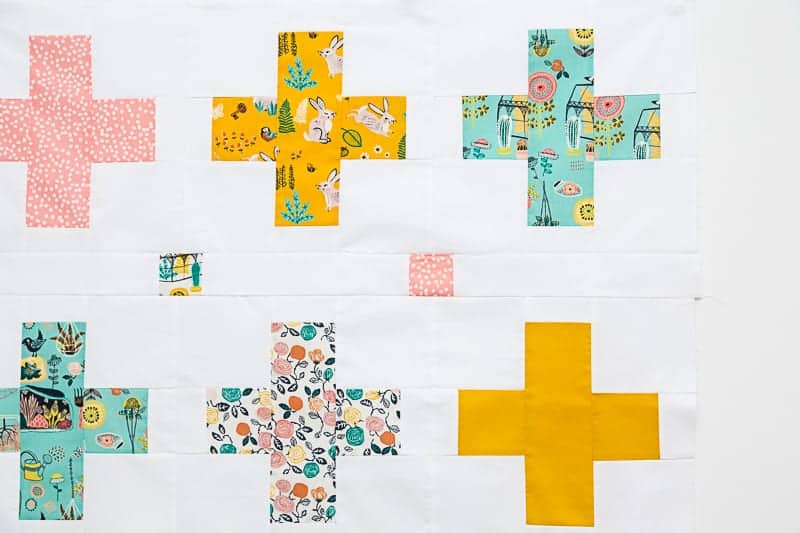 Okay on to the upcoming quilt pattern.  I have actually been working on this pattern since March but had to put it aside while we moved and had some unexpected issues come up.  So I am glad to finally finish it and give you all a sneak peek at the free quilt pattern that I will have available soon.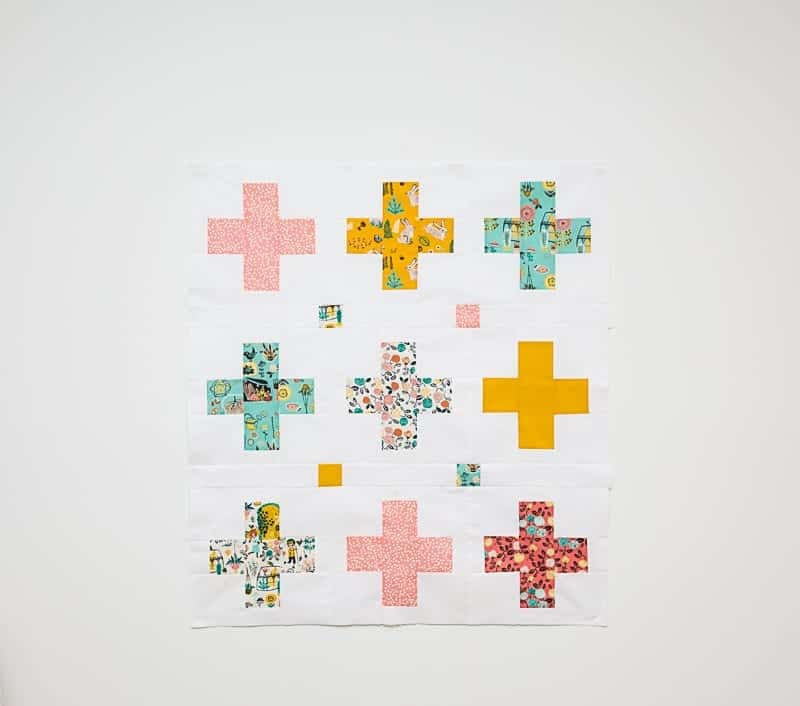 I love the jumbo oversized plus blocks, which makes it come together a little quicker.  It also helped to show off some of the beautiful artwork of Miriam Bos on the fabric.  I added a few little squares that give a little more visual interest.  The fabric is a custom bundle from Fabricworm.  I love the beautifully coordinated bundles of their amazing organic fabric.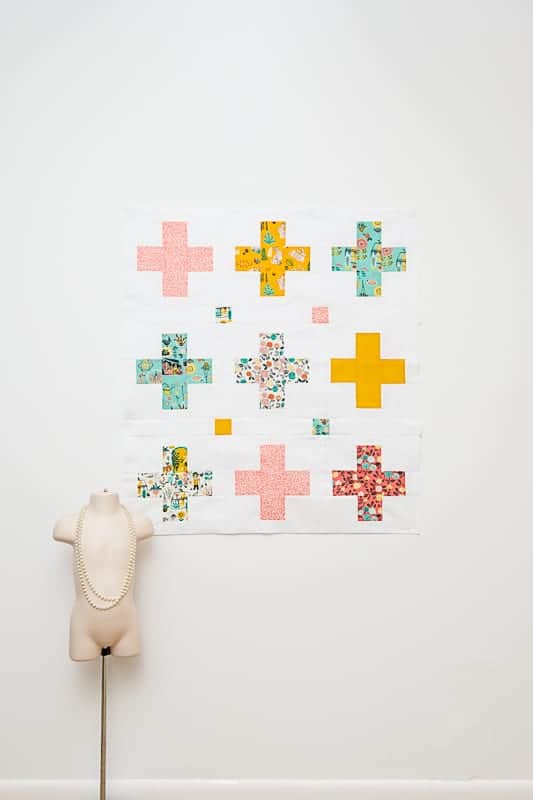 I have been a huge fan of Birch Fabrics for several years now, you can see some of my favorites using their fabric including the knot bow romper pattern, aster cardigan, and strawberry legging and headband.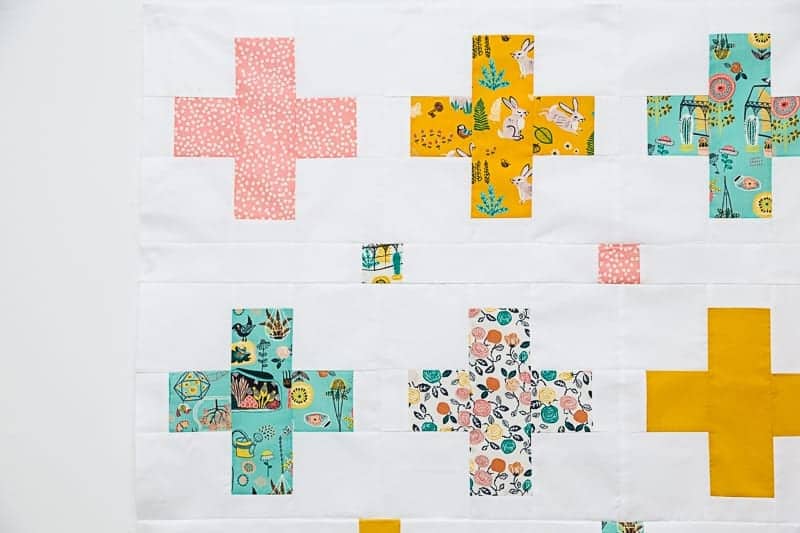 Now I just have to decide how to quilt it.  Any suggestions?