It's still summer and I have a Knot Bow Free Girls Romper Pattern made with knit fabric so it is comfy and cozy and can stretch with an active child.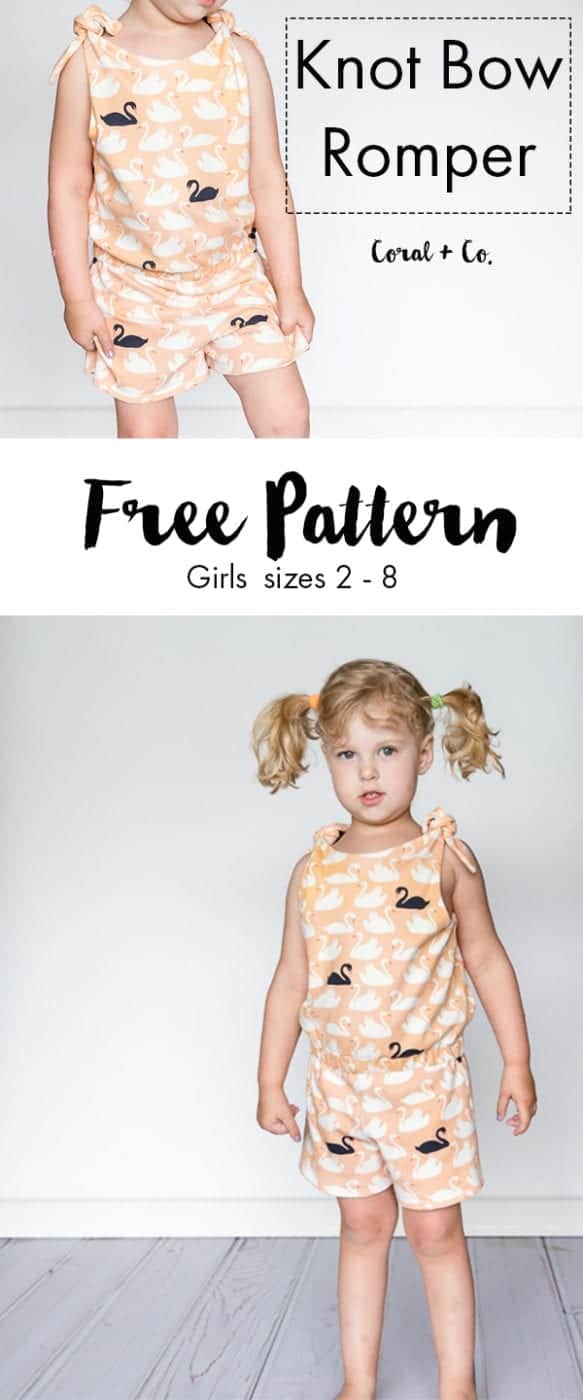 I am super-de-dupity excited to share this Free Girls Romper pattern with you. You might remember the Knot Bow Headband Pattern I released last year. I was playing with some of these headbands and realized how cute it would be as a romper!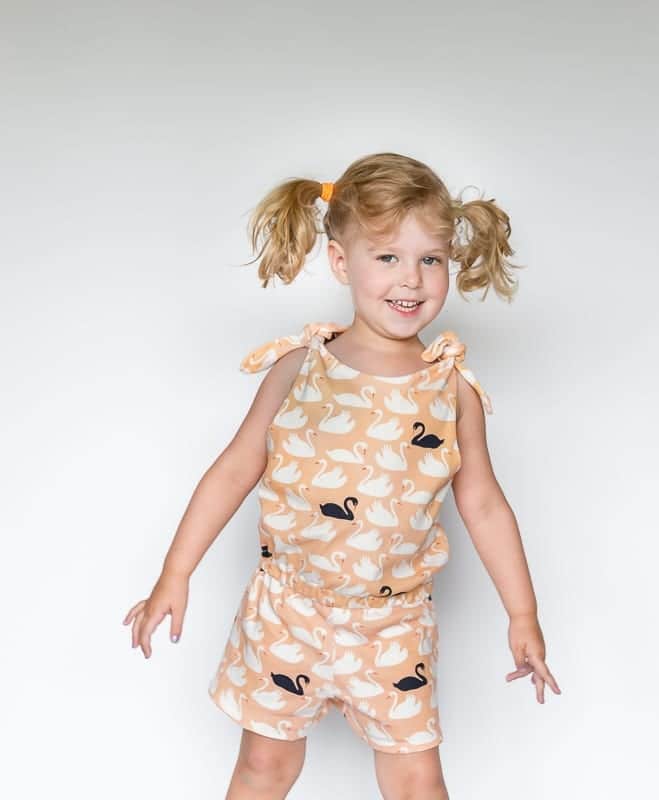 And when Fabricworm reached out to me and asked if I would be interested in working with their new line Swan Lake, I knew that these would be a perfect combo. Their organic interlock knit is one of my favorite fabrics to work with, you can see them here and here.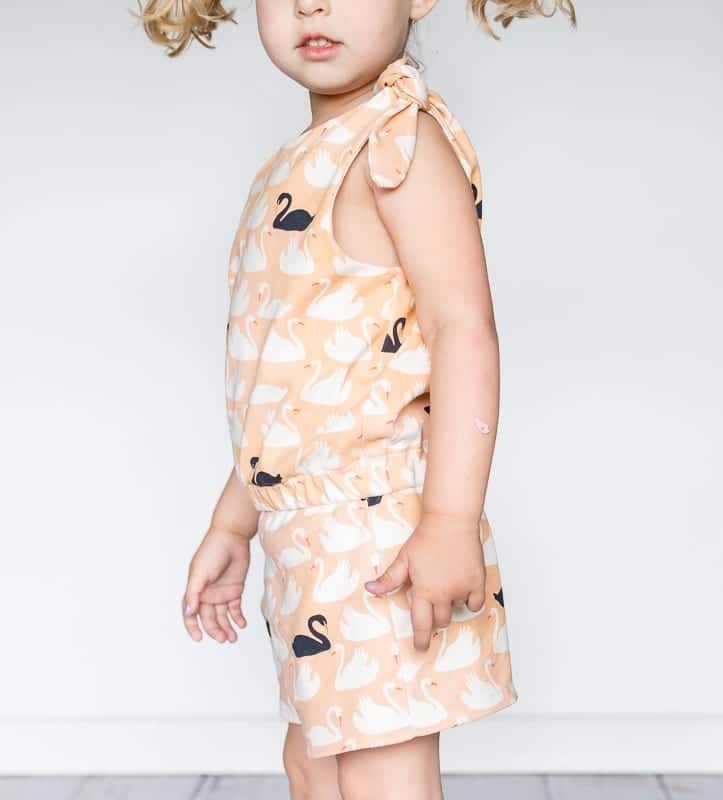 My kids are now getting a little bit picky about what they wear so when I show Ava the options she quickly picked out the "pink" one with swans, also known as Bevy Shell.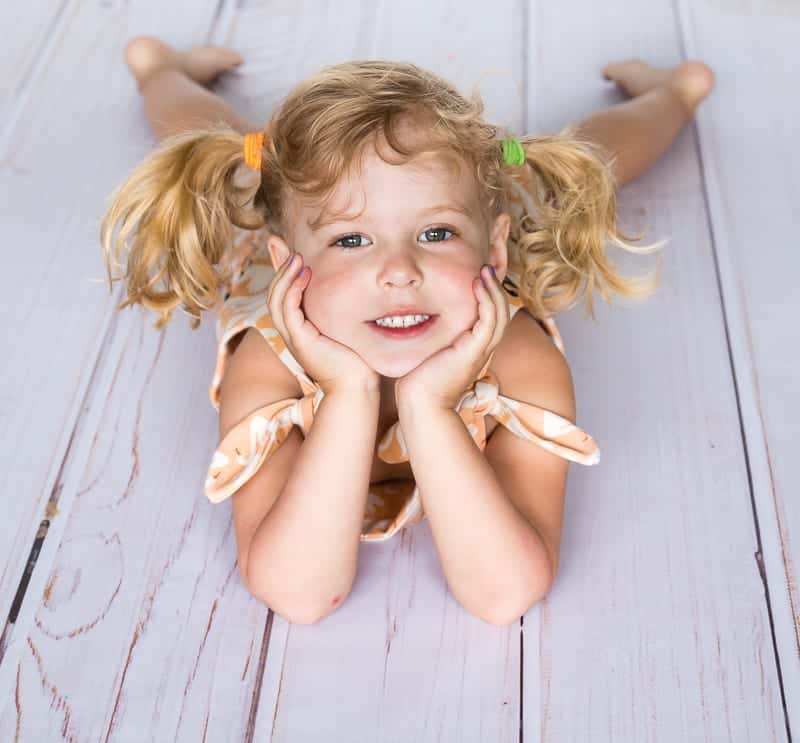 The Knot Bow Romper Free Girls Romper Pattern comes in sizes 2-8 for girls, although one of my testers did the cutest little boys version (pics to come later)! It uses a variety of knits including jersey knit, interlock knit, french terry, and cotton lycra. There is no stretch requirement on the fabric since it fits pretty loose.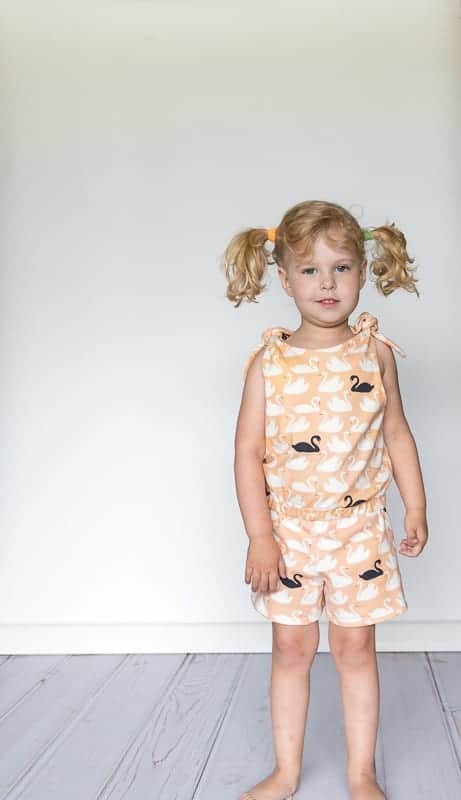 Sizing is based on the standard American sizing. And it should be pretty easy to grade up or down a size if your kiddo is tall or short. AND, probably my favorite aspect is it is a quick sew. Like one hour from cutting to finish! Whoop-whoop!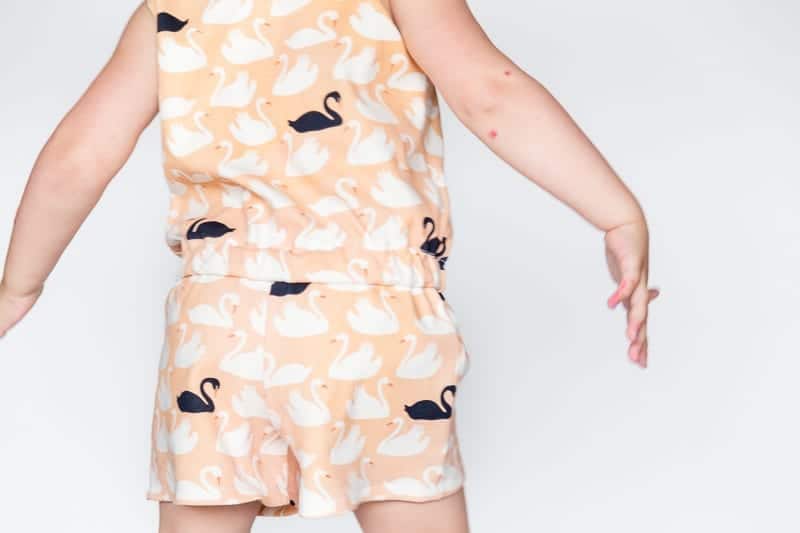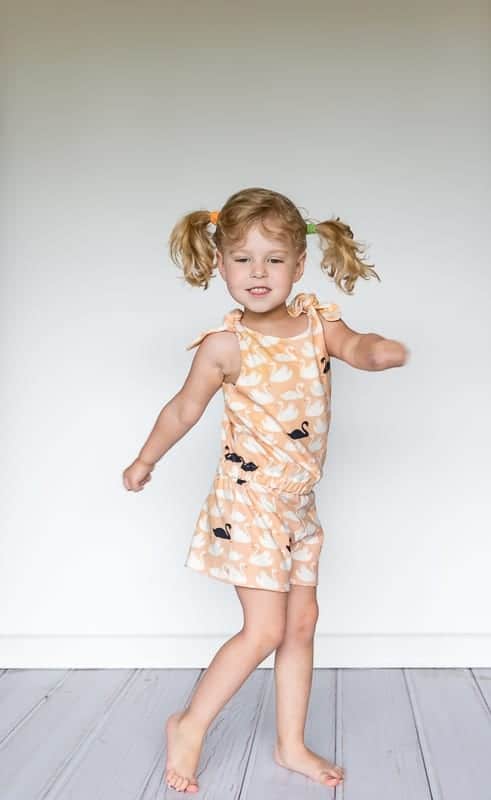 Give this girl a song and she will dance it out for ya! This was a serious T-Swift jam!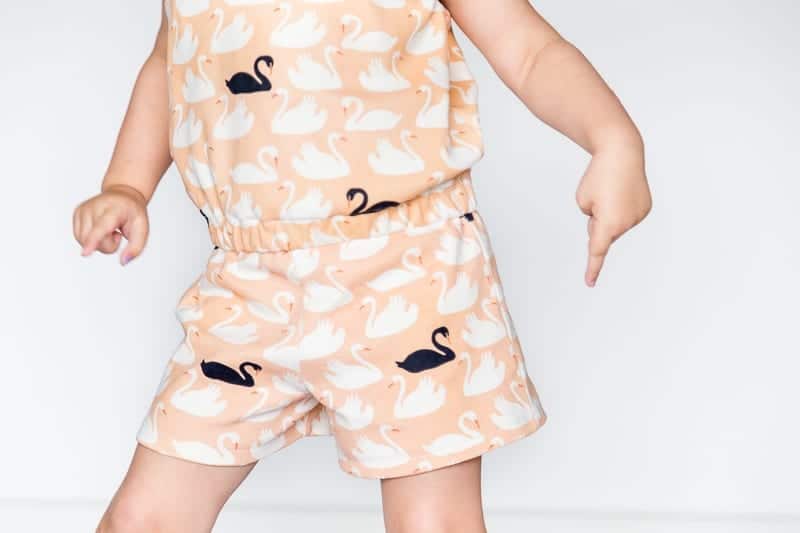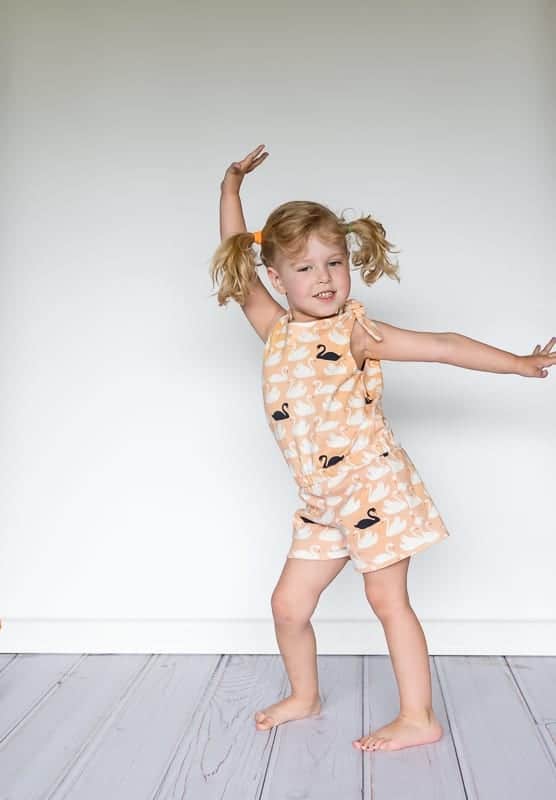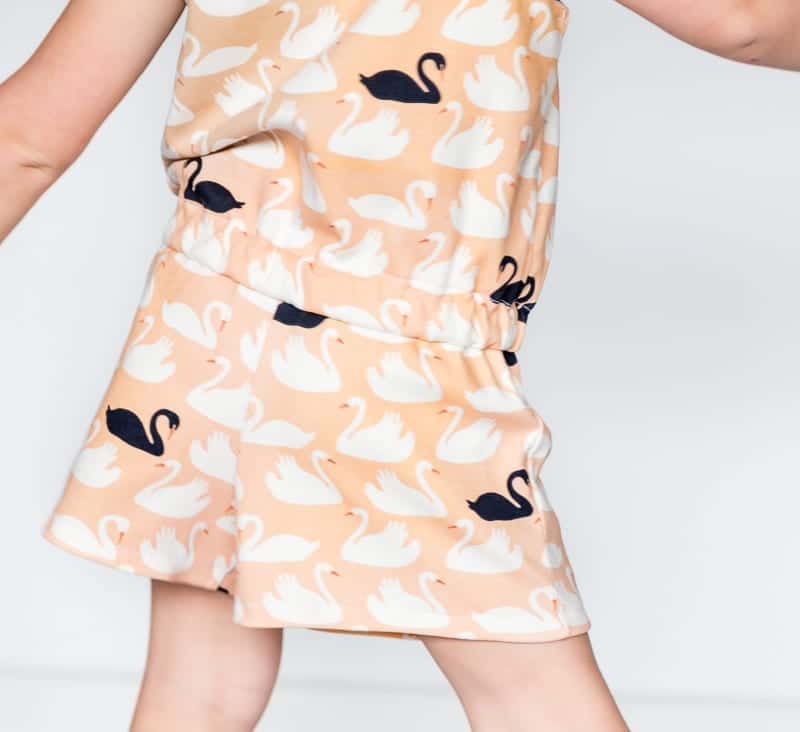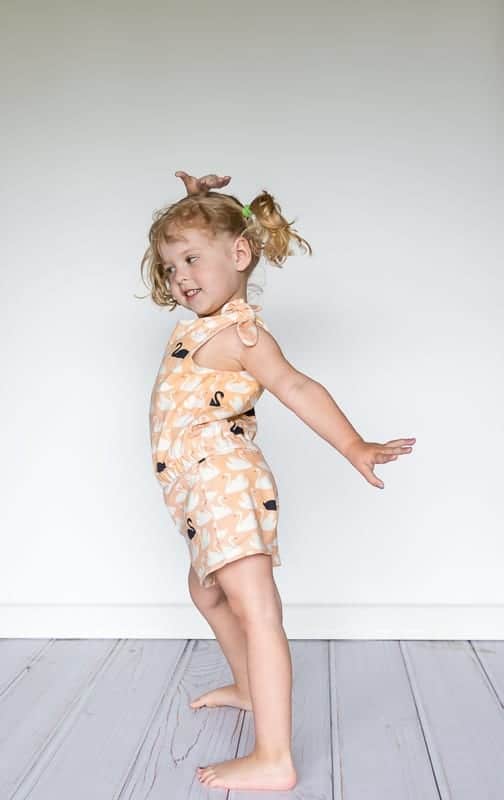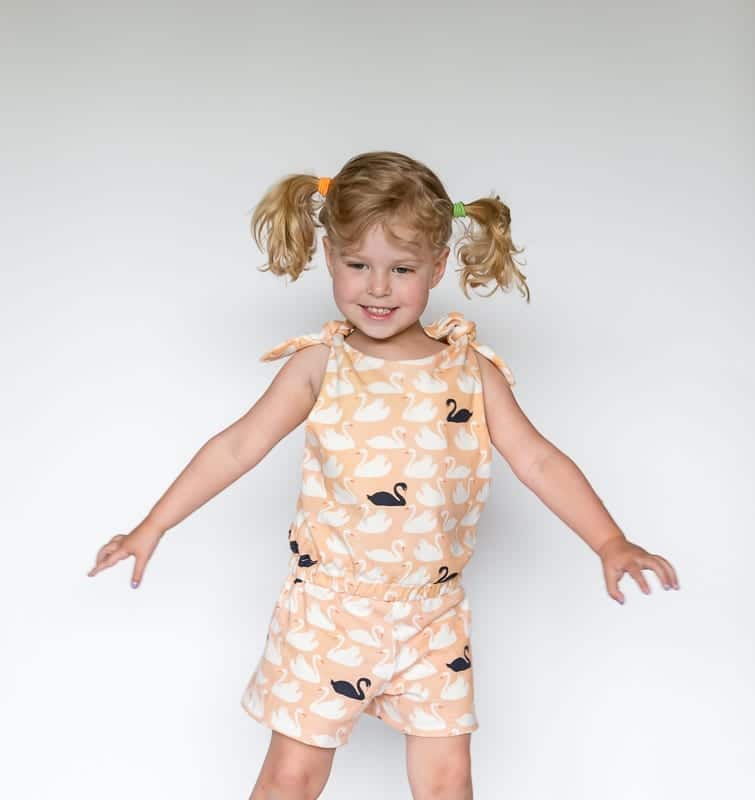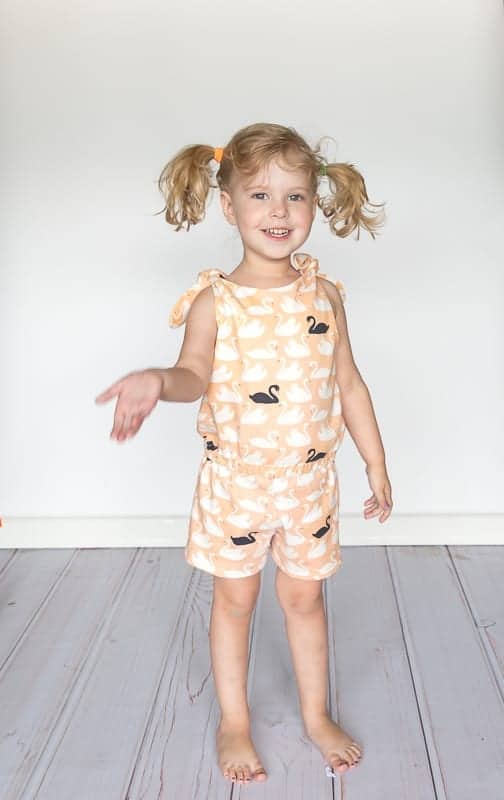 And...now we conversate. Ha! This kid is a hoot!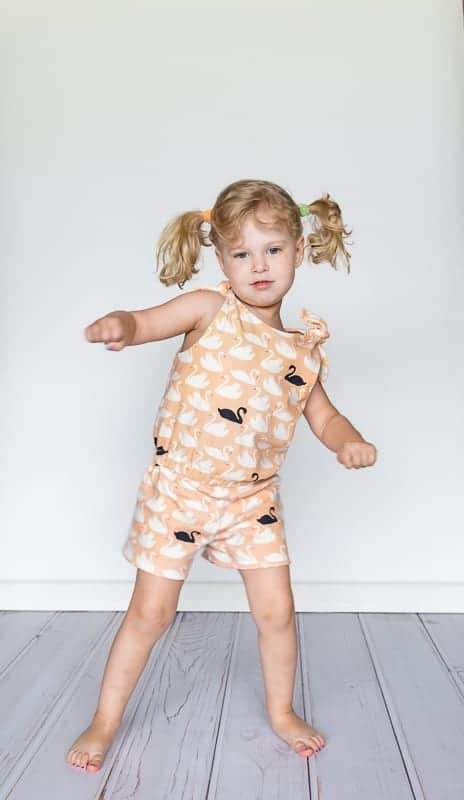 I think this might have been her whip-nah-nah. Hehe.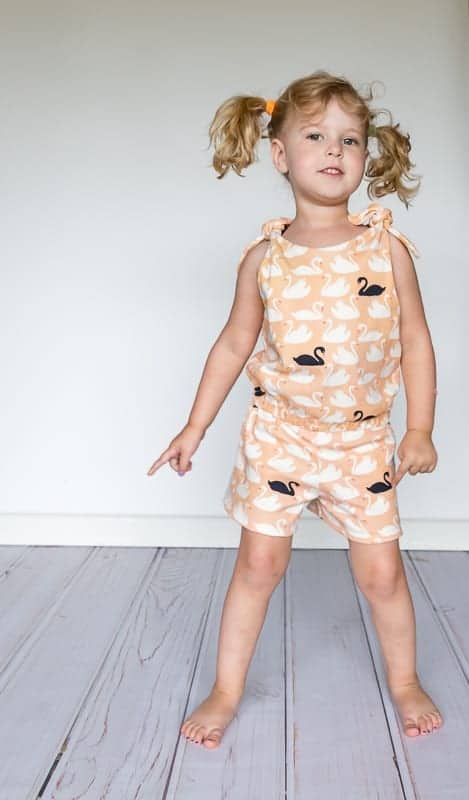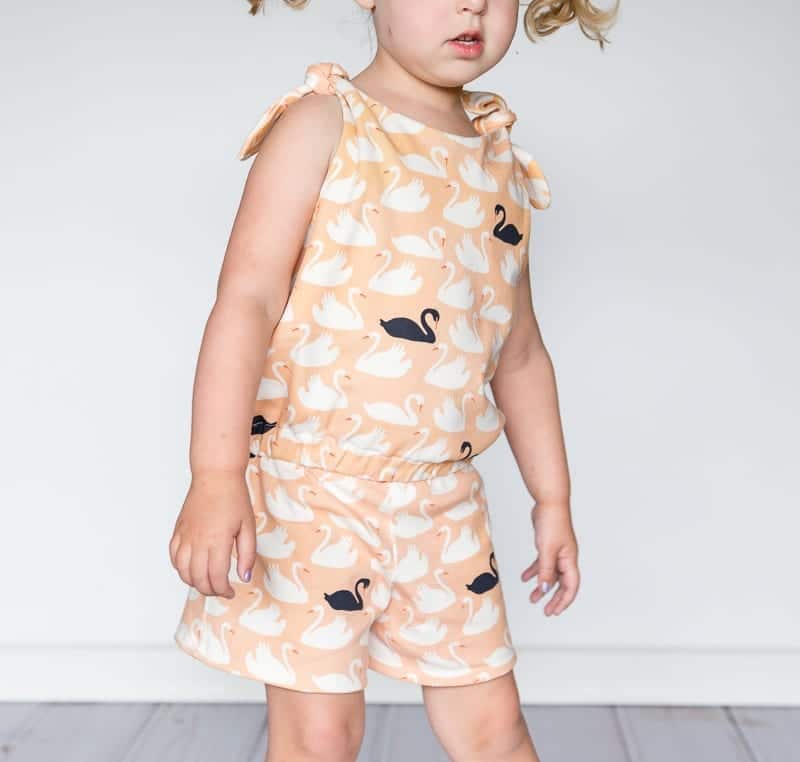 ---
Find the Knot Bow Romper Pattern in Resource Library and head to the tutorial for the instructions on how to assemble.