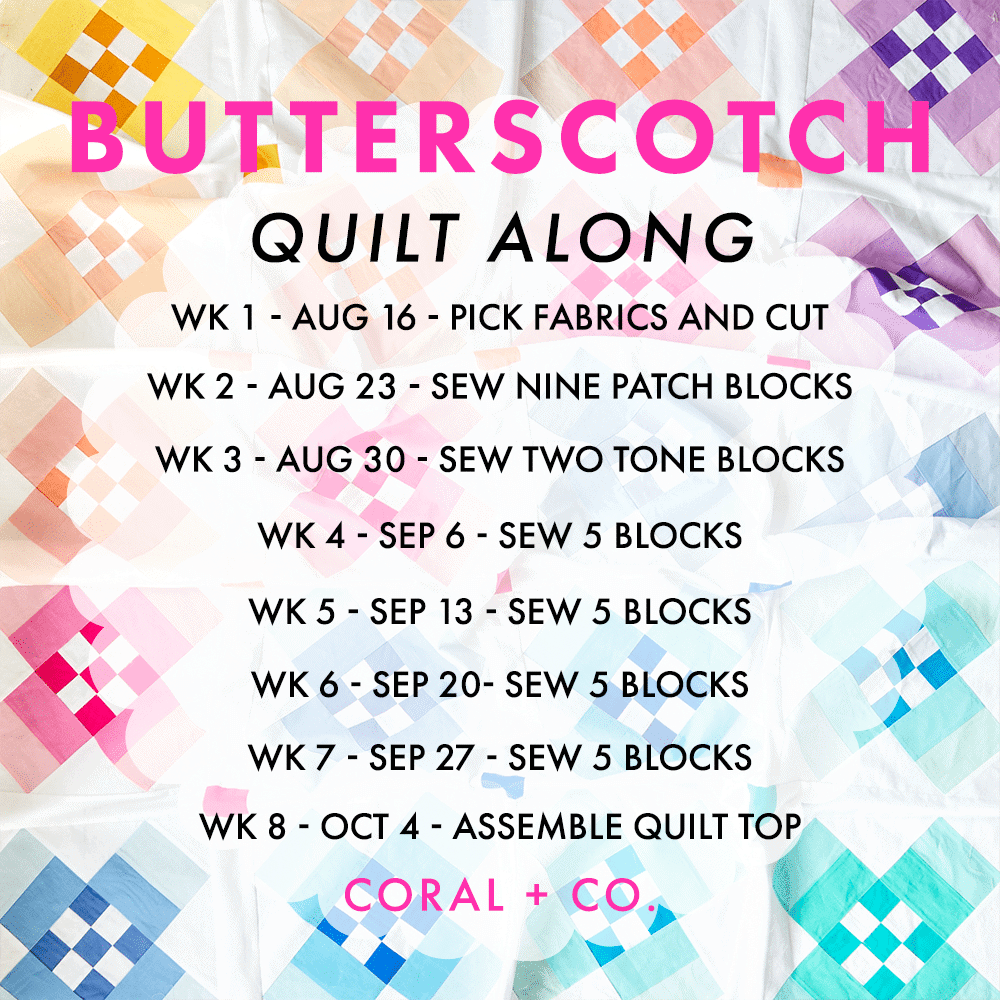 It's week one of the Butterscotch Quilt Along. I am so happy you are here and can't wait to see all your beautiful quilts! For this quilt along I will be making the throw size, but you are free to make any size you would like.
Week 1 Prompt
This week we will be picking out our fabrics and cutting. I have some tips for staying organized when cutting your fabrics below.
Post on Instagram
The Quilt Along will be taking place on Instagram. At the end of each week I will announce that week's winner. To enter you will post a photo sharing your progress with that weeks prompt. To enter the giveaway just use the hashtag #butterscotchqal so I can find all your lovely progress.
For the quilt along I will be making a bright and sunny citrus version of the butterscotch quilt. I'm ready to try my hand at using lots of orange which is something I never do.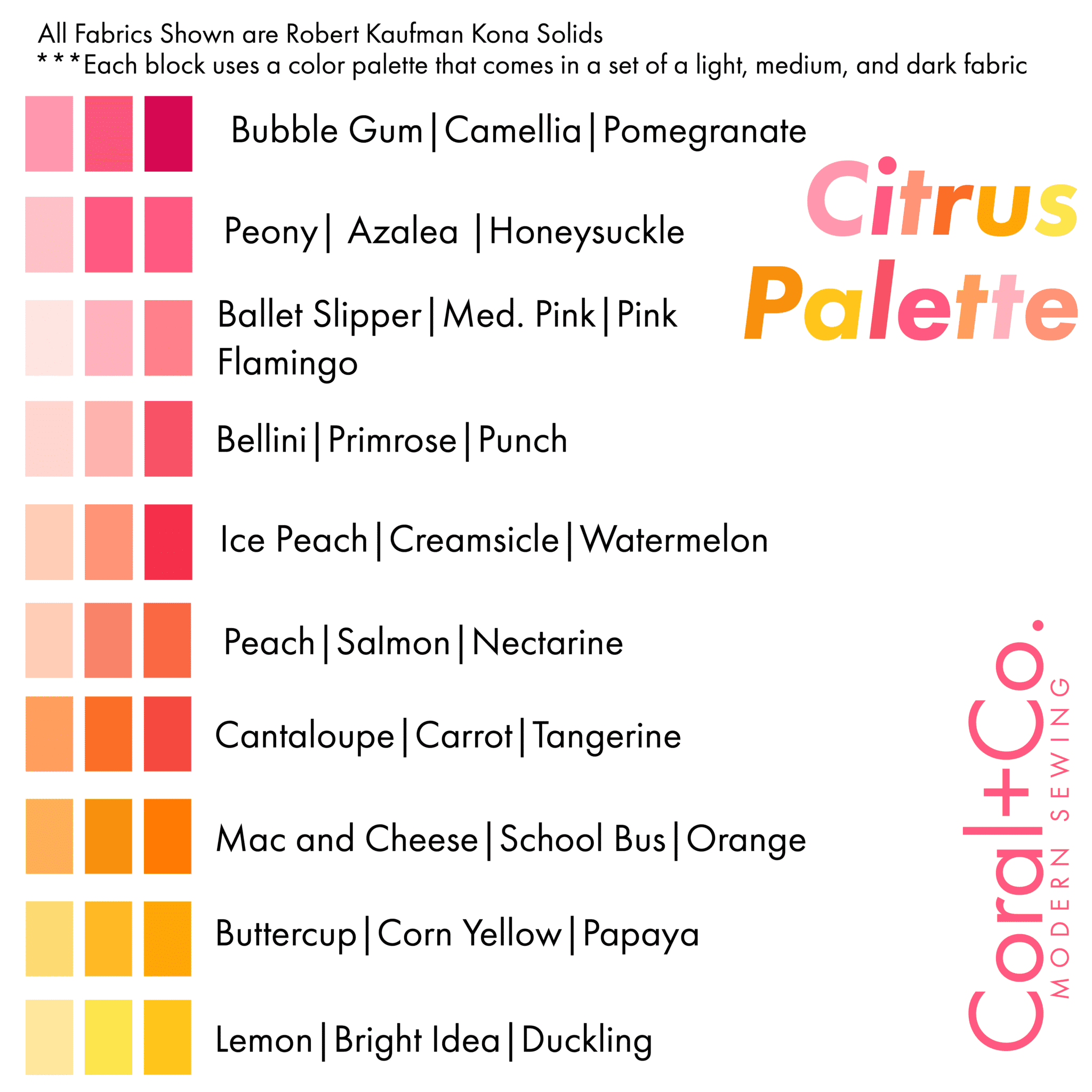 Butterscotch Quilt Cutting + Organizing Tips
There are 30 different fabrics in the quilt, so it is easy to lose track of which color belongs where. Here are some tips to help you keep track of all your fabrics.
Print out the fabric labels below
Take a picture of all your fabrics in color order, even better add the labels and then take the picture. This will help you reference them should the label become detached or the fabrics become out of order.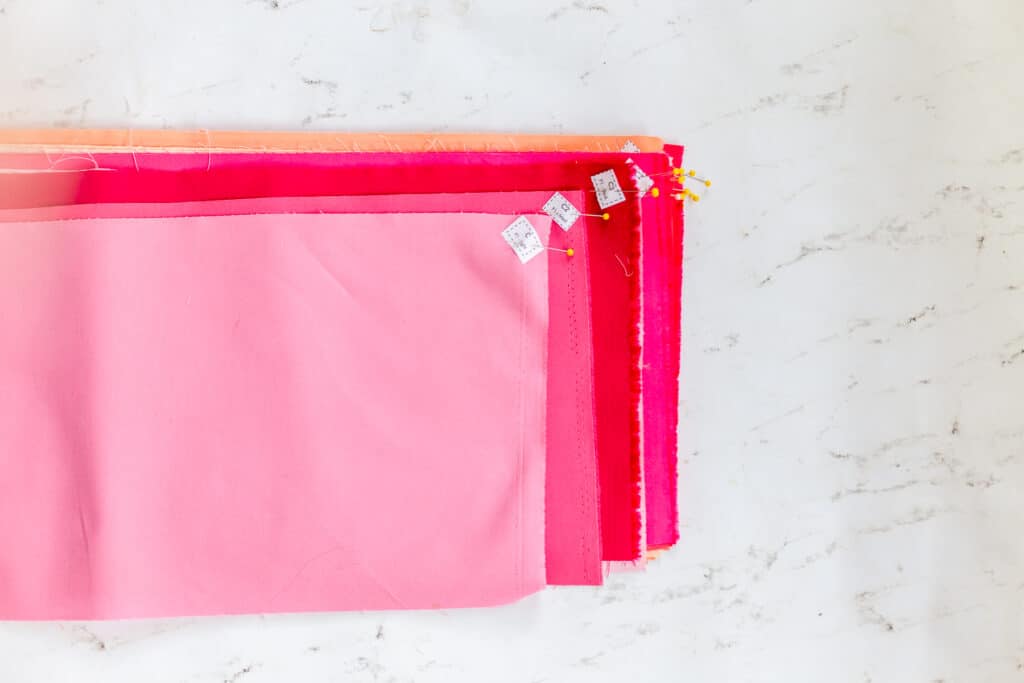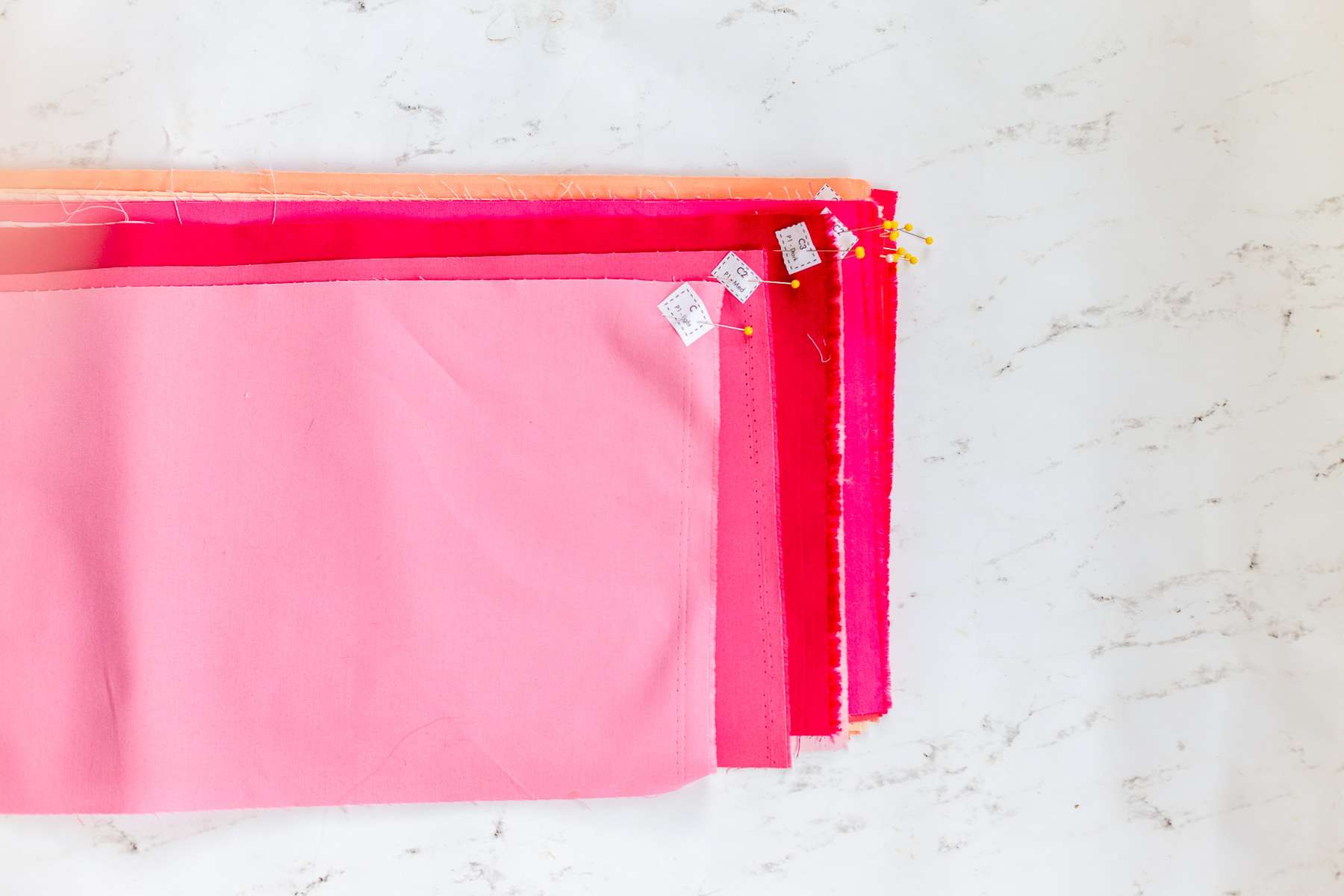 In the photo above I placed the fabrics in order of C1 light, med, dark, C2 light, med, dark, C3 light, med, dark, etc. and attached the labels to the corner with pins.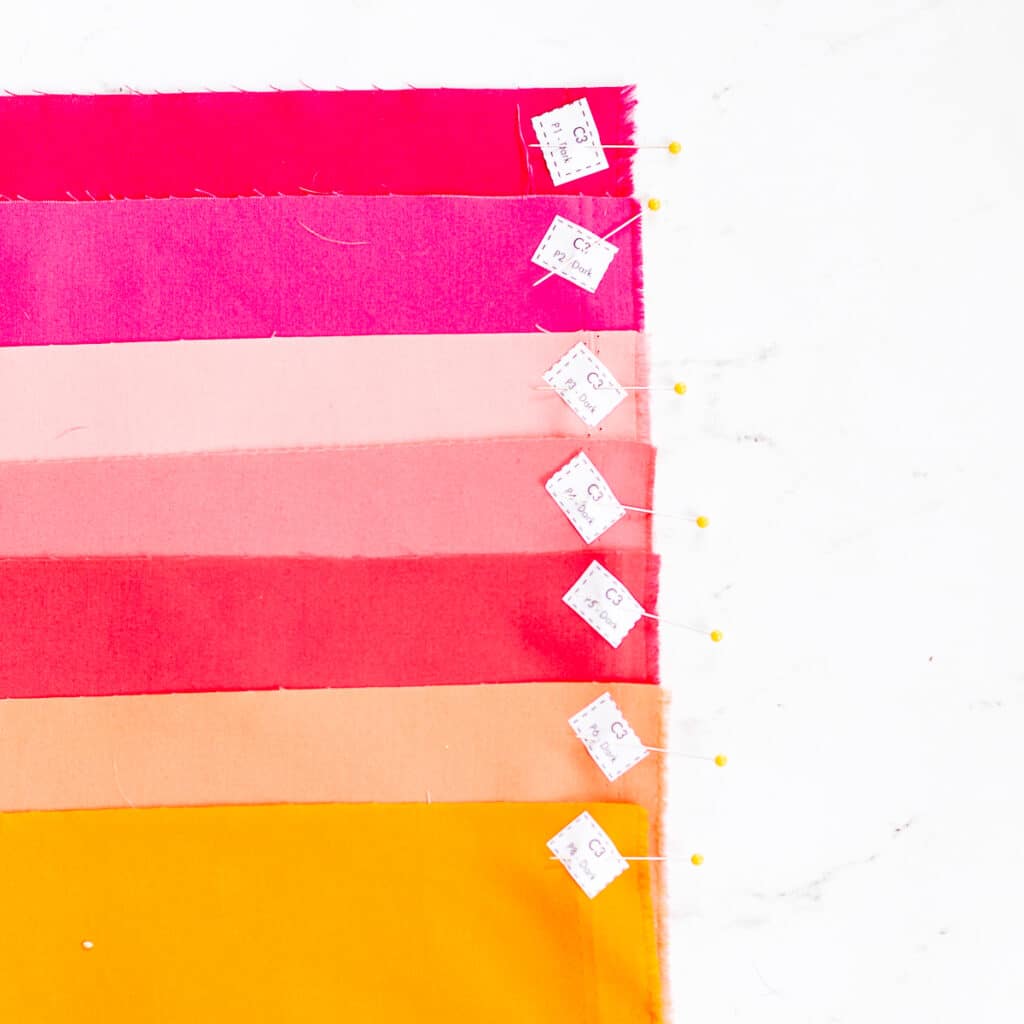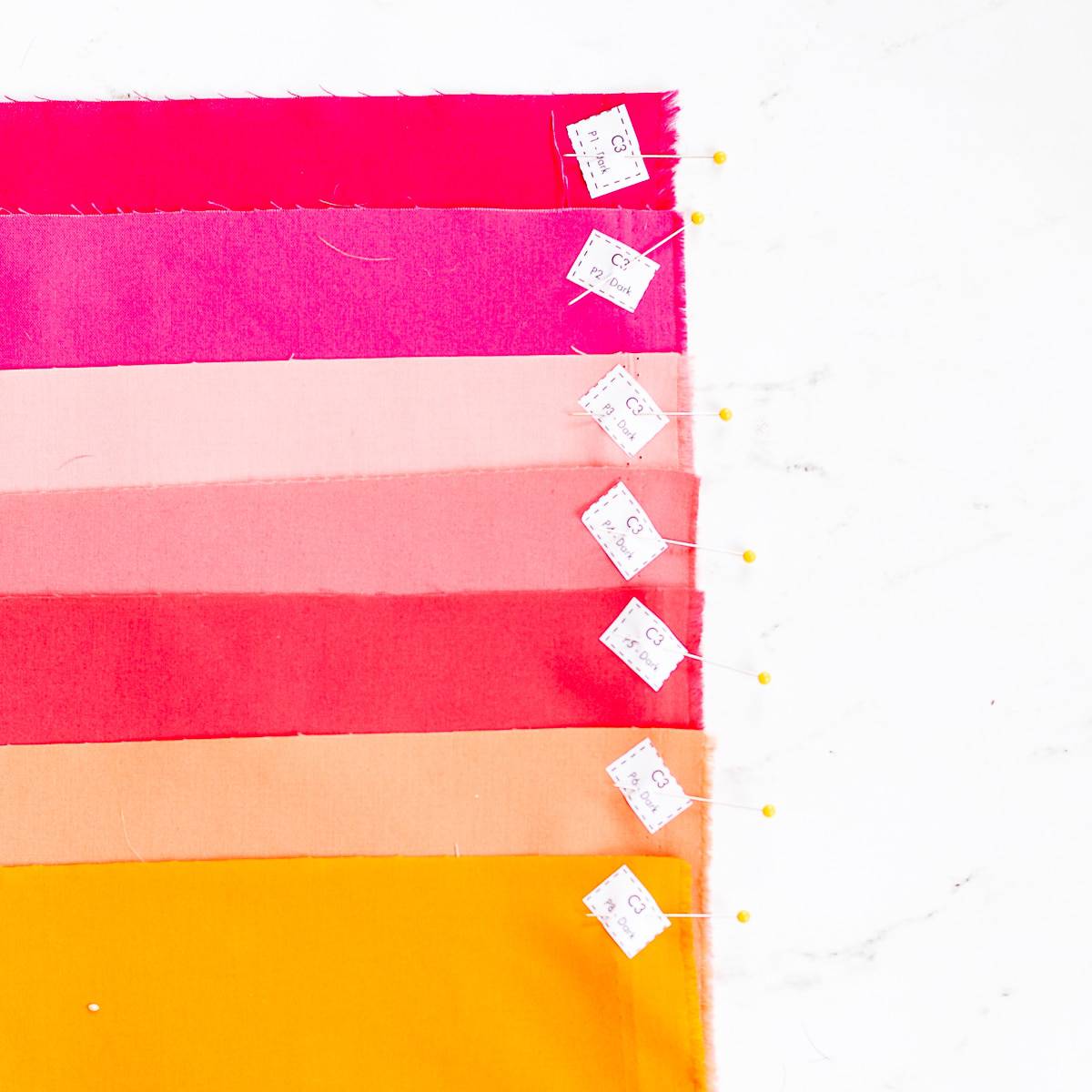 Next I separated them into a stack of C1 light + med, C2 light + med, C3 light + med, etc and a stack of C3 since C3 will be cut a different size.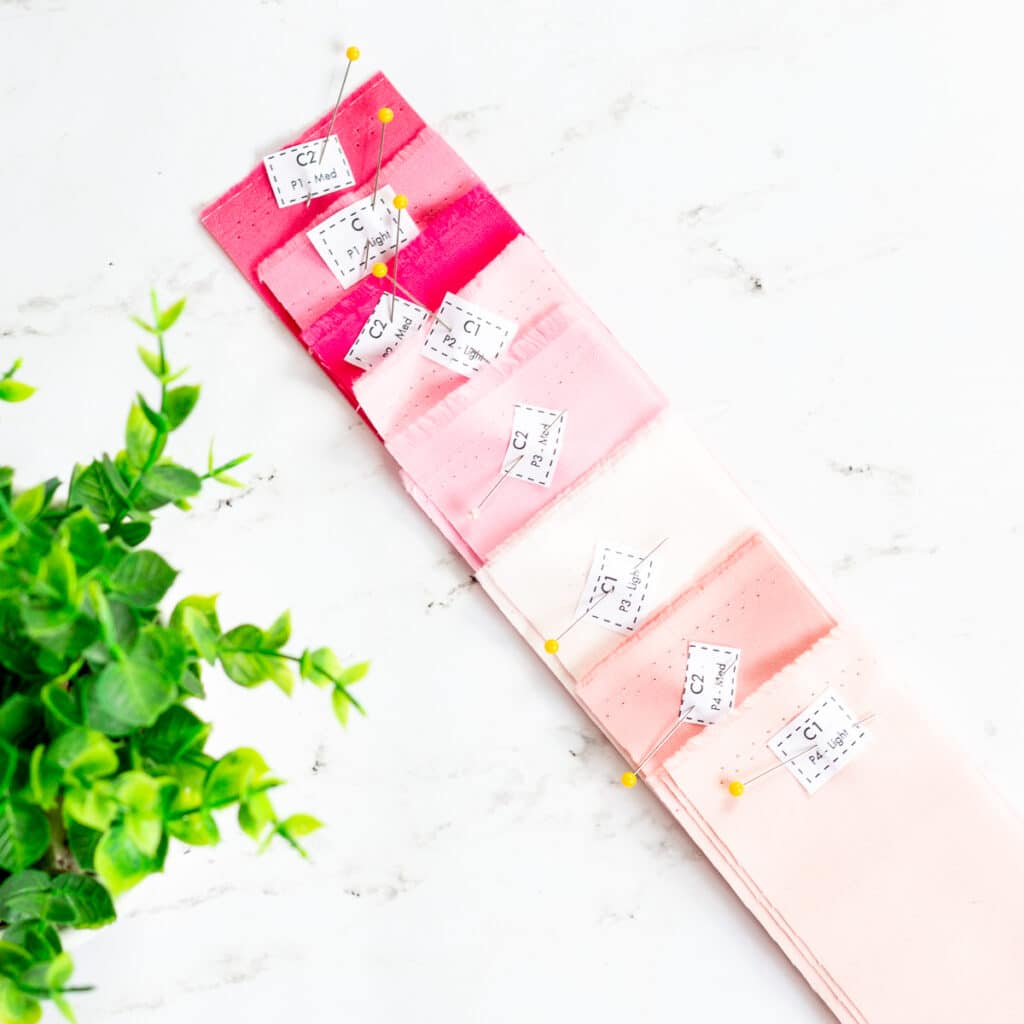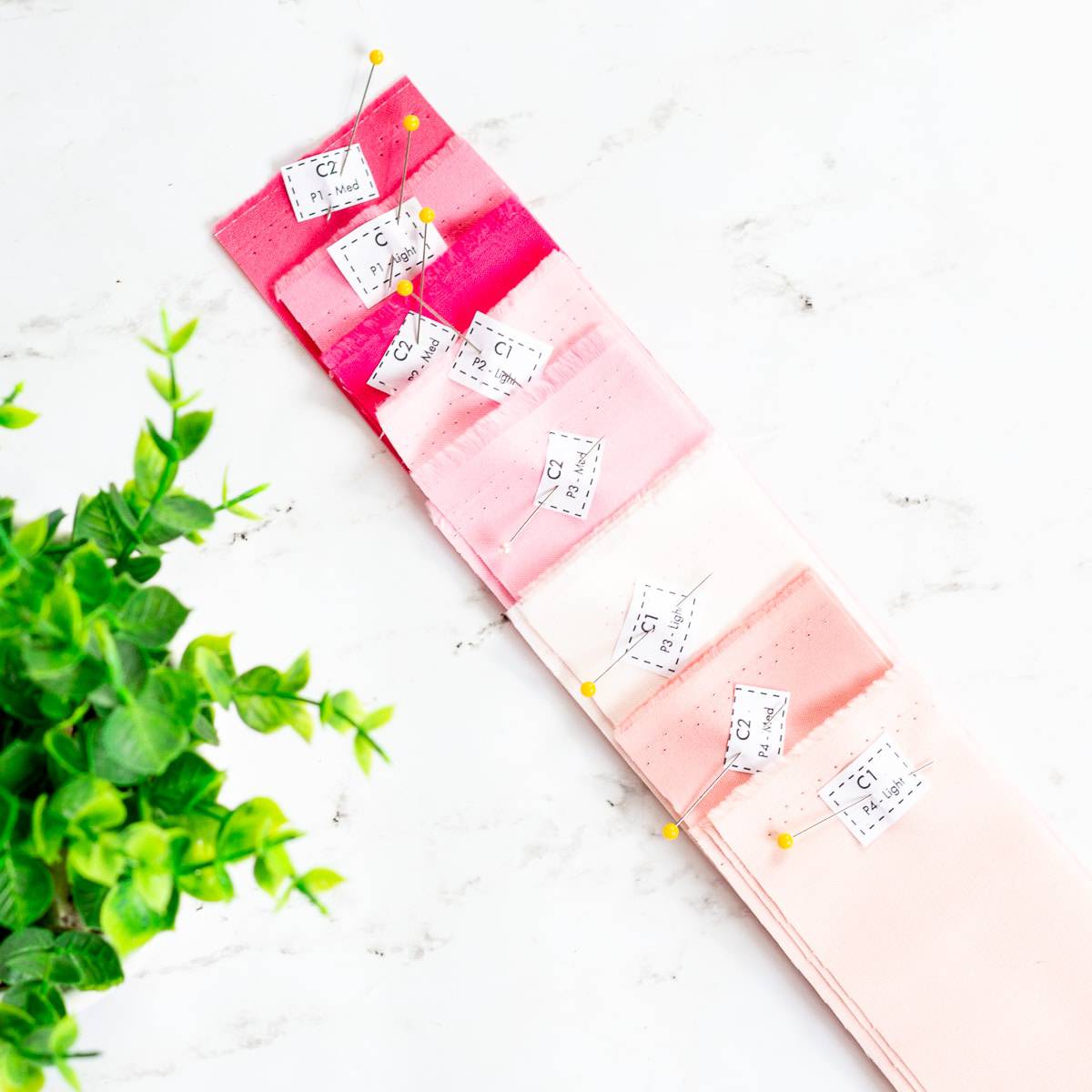 When cutting transfer the label on to the top strip of the color that has been cut. I kept each light and medium color together for each palette, so they are in the correct order and ready to be sewn together, As shown above.
Also transfer the label on the ends of the C3 strips to keep them organized as well.
Click to download an Extra Copy of Labels if Needed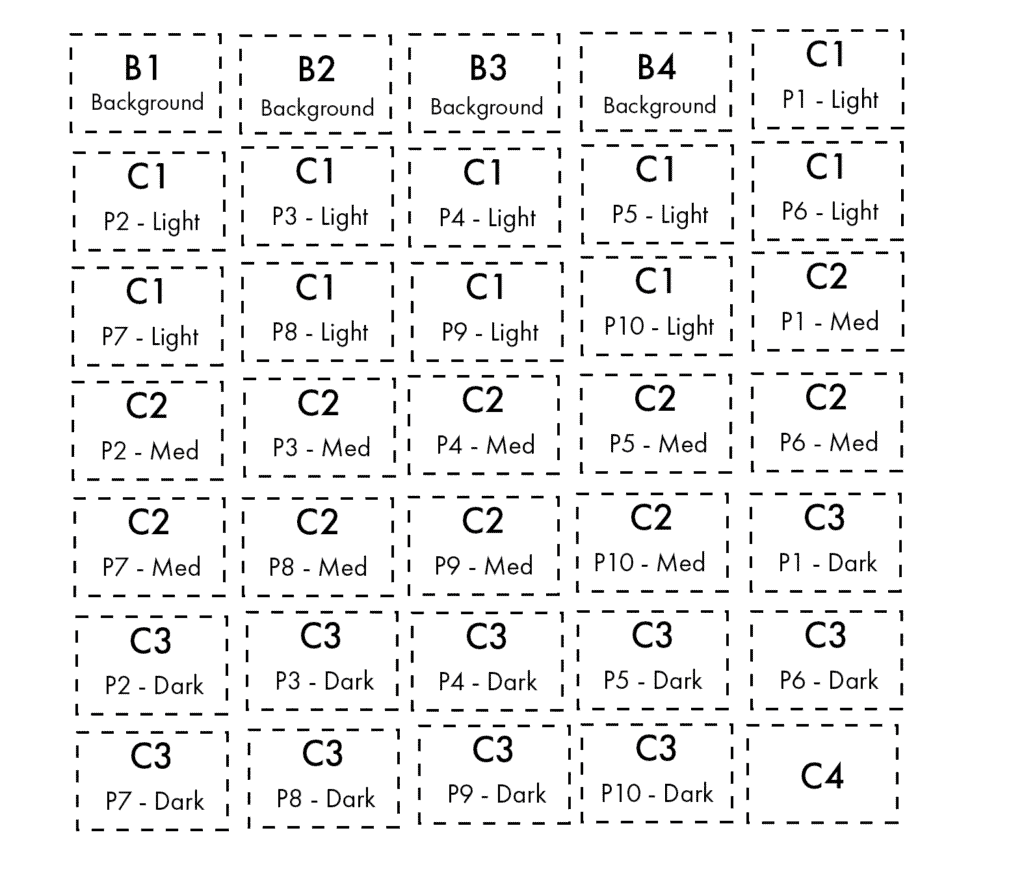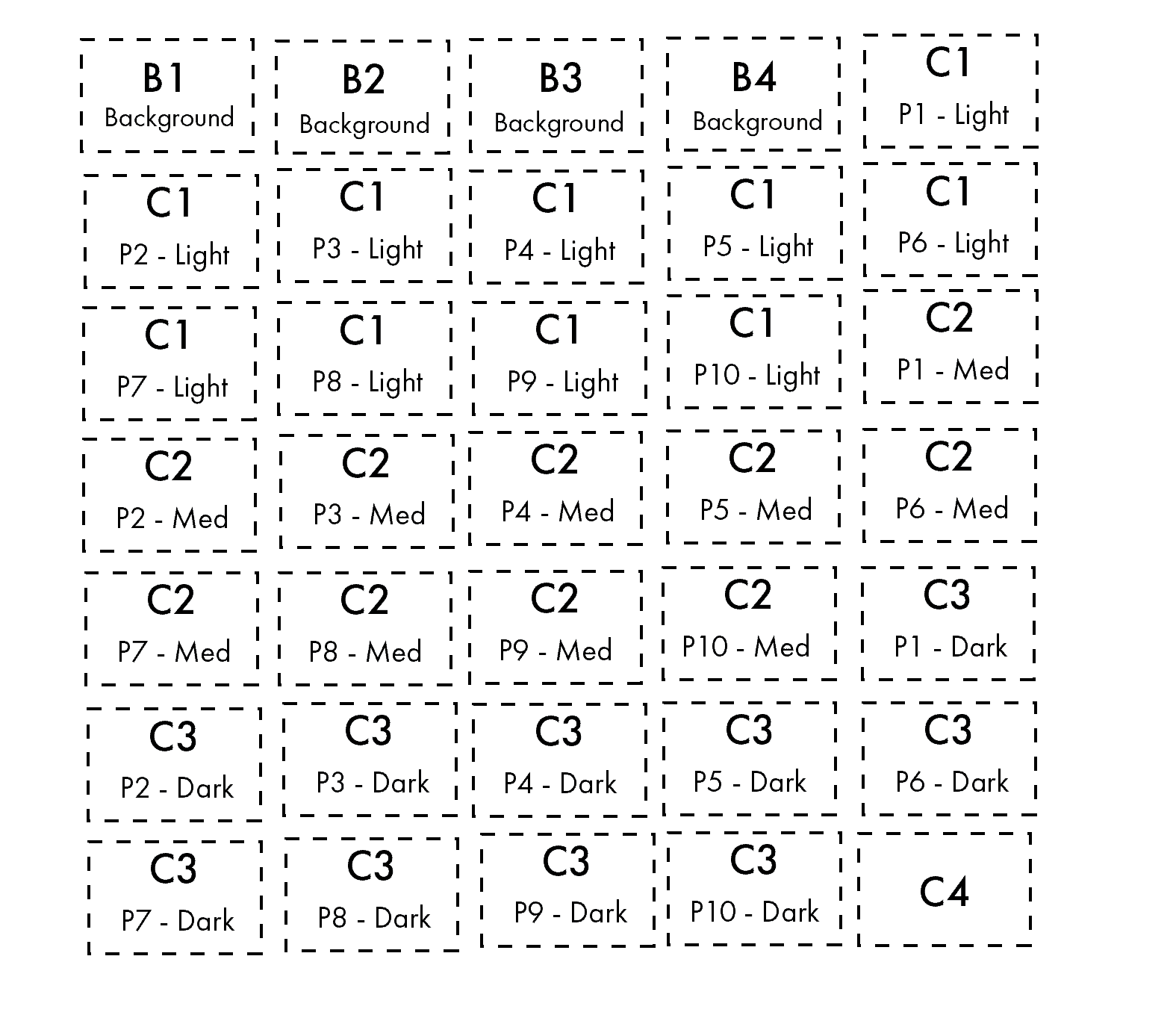 Click to download a coloring sheet for the throw size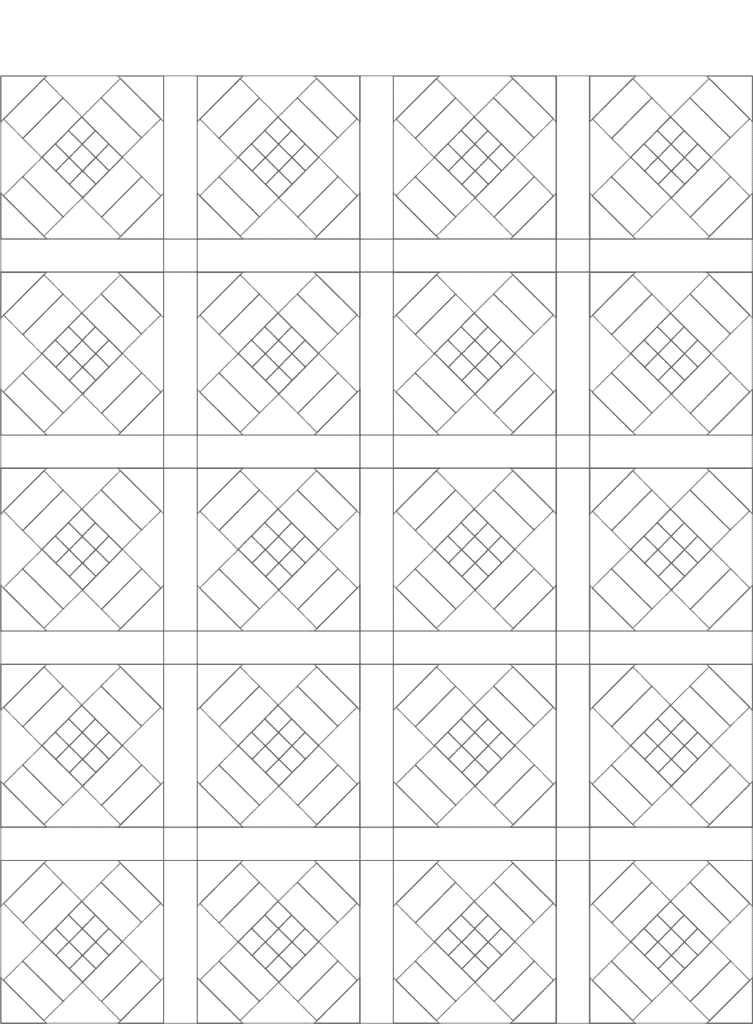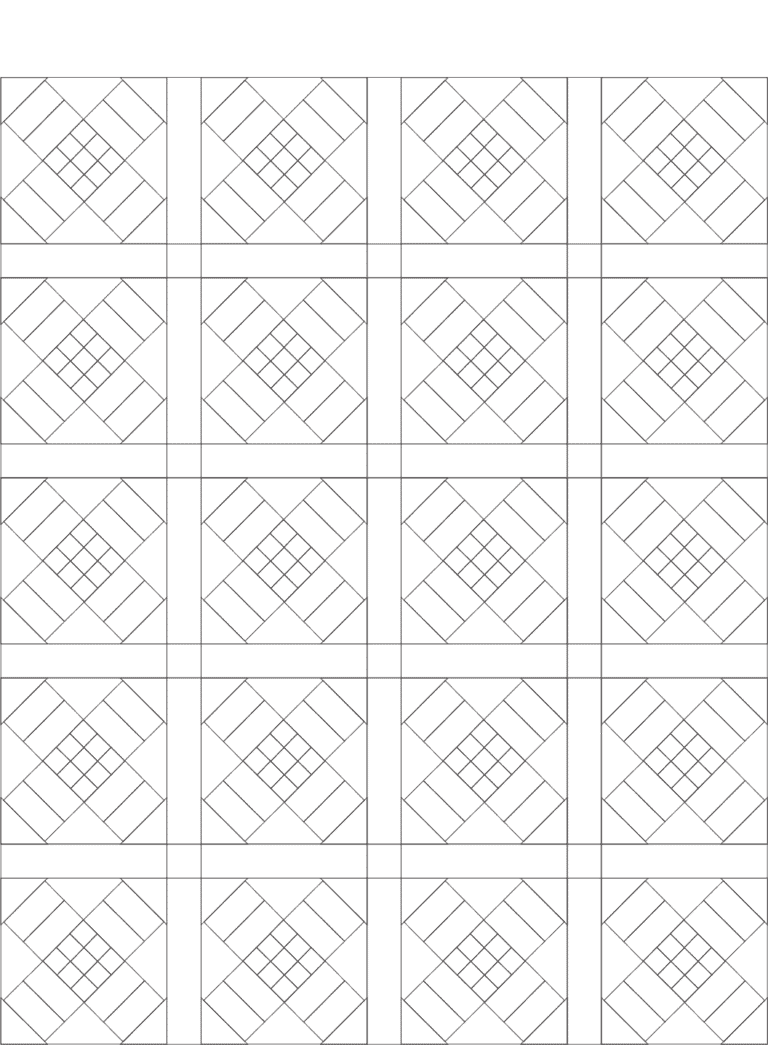 Still need to get the pattern?
It is 20% off the first week of the sew along with the code BUTTERSCOTCHQAL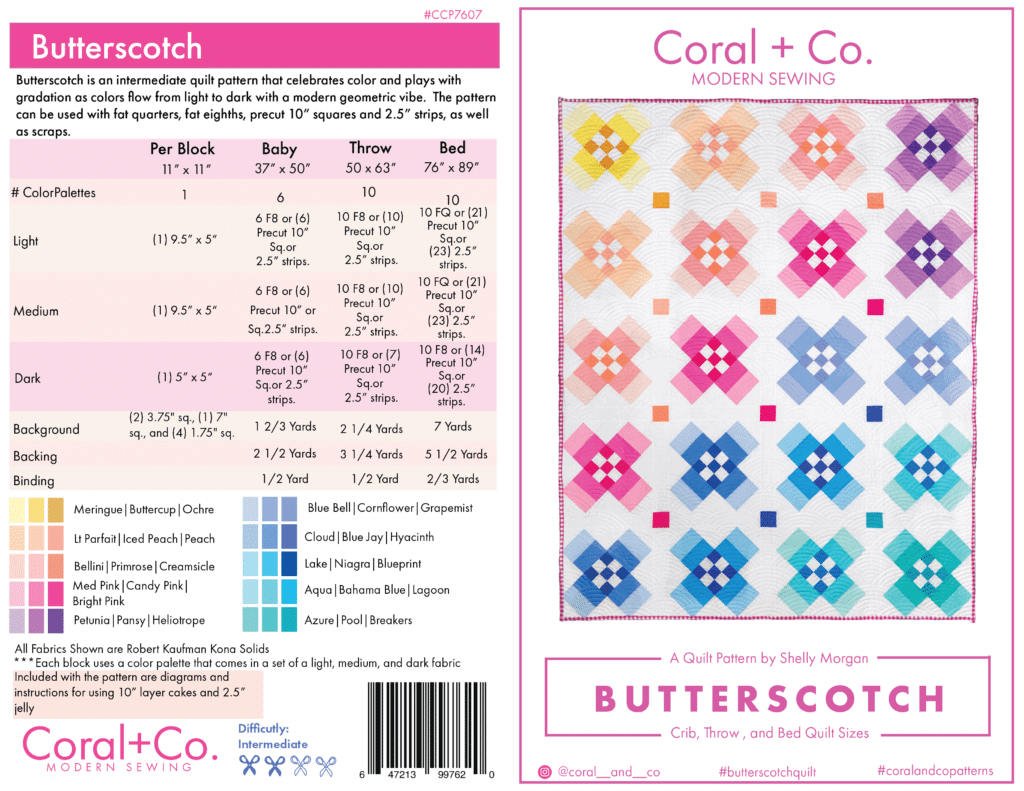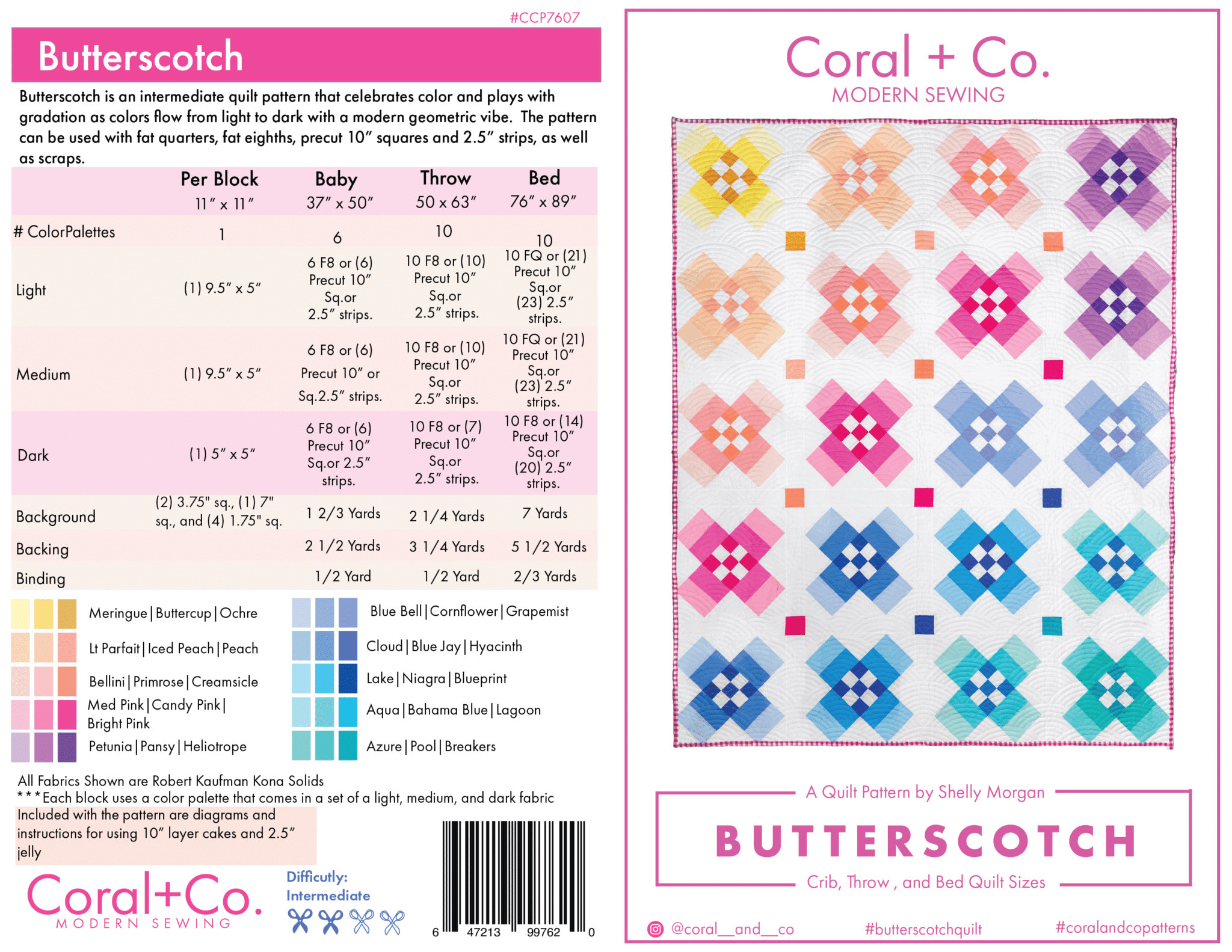 Want more color and fabric inspiration? Visit the Butterscotch Quilt Release post for more color ideas.