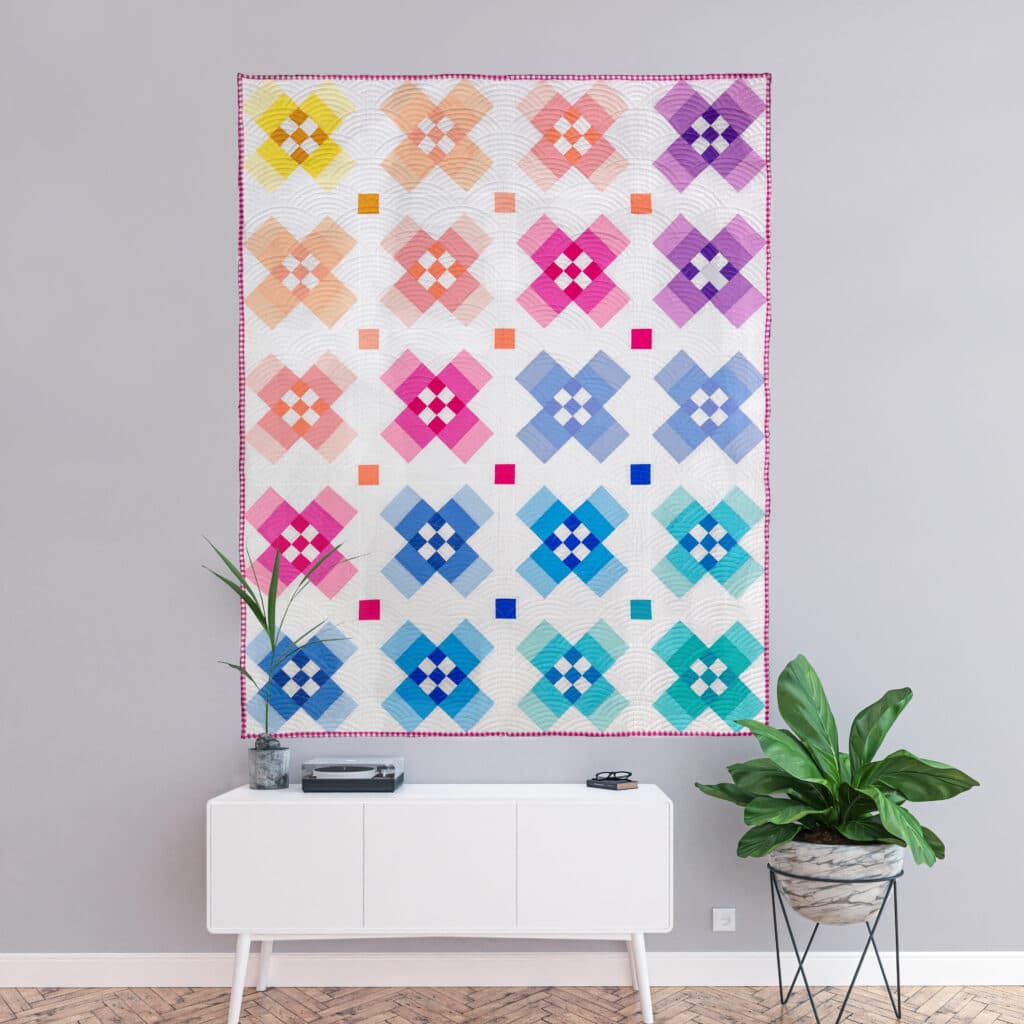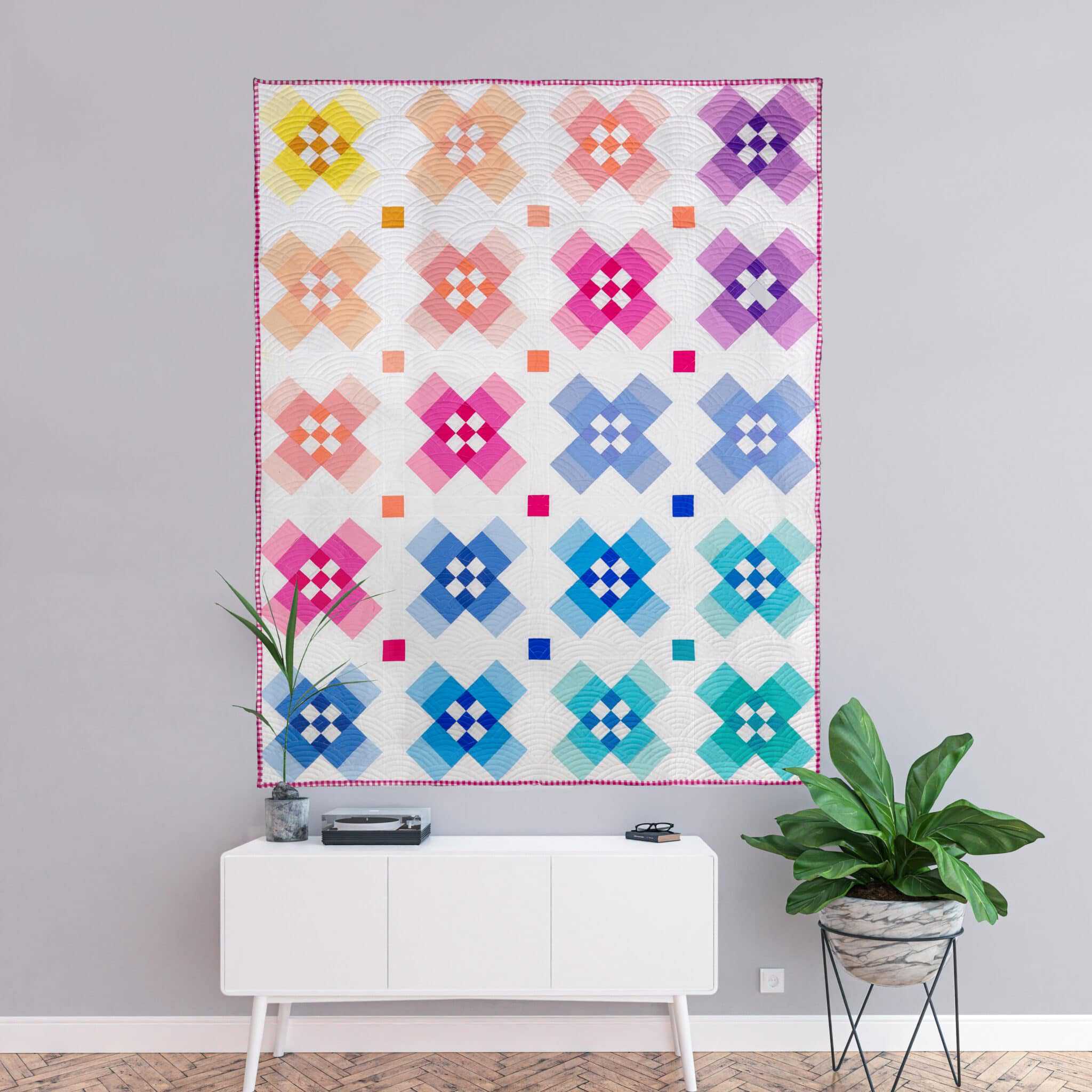 Introducing the new Butterscotch quilt pattern. She is all things you remember about summer as a youth. She loves popcorn and cotton candy, carnival rides and lazy days at the beach. She is modern and loves to play with color making for endless possibilities when it comes to picking fabrics.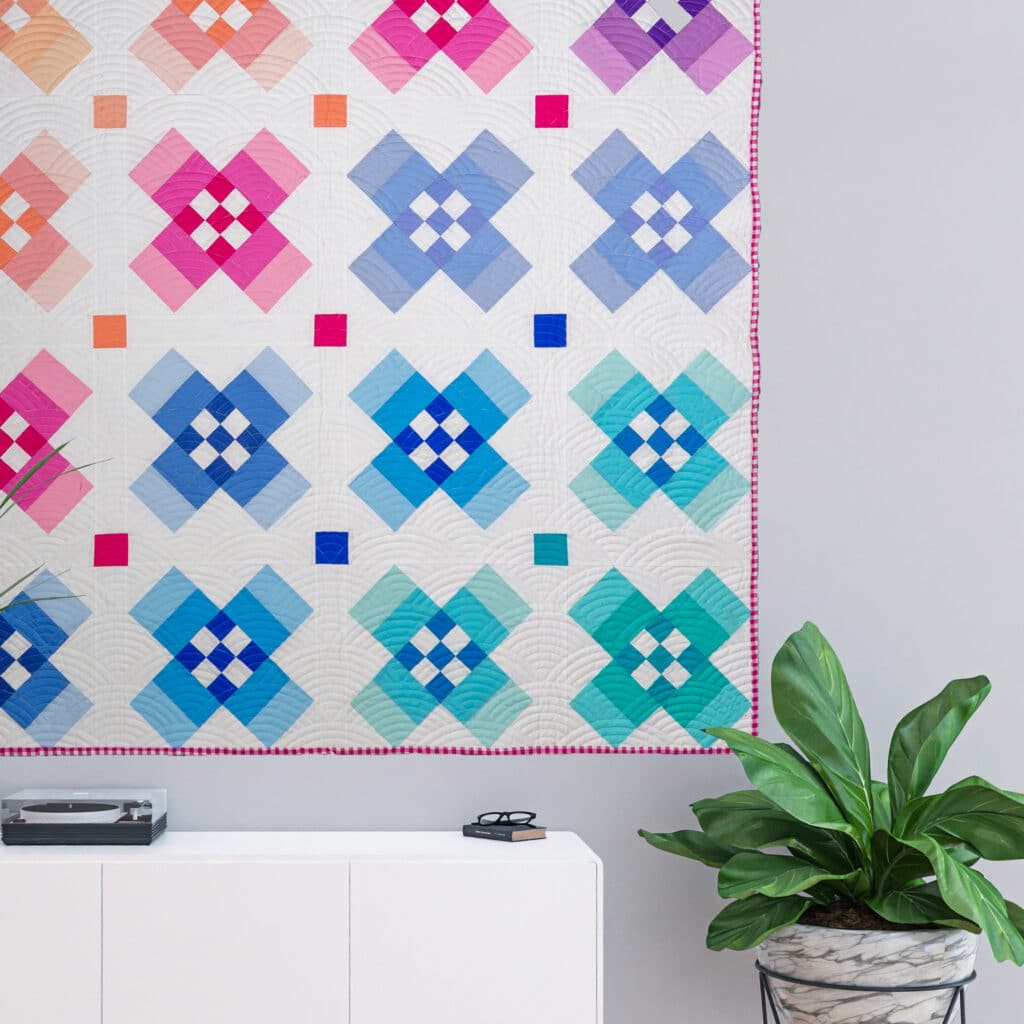 The Butterscotch Quilt Pattern is perfect for using fat quarter bundles, fat eighth bundles, 2.5" jelly rolls, and 10" layer cakes. There are even scrap measurements given per block so you can use those colorful scraps up.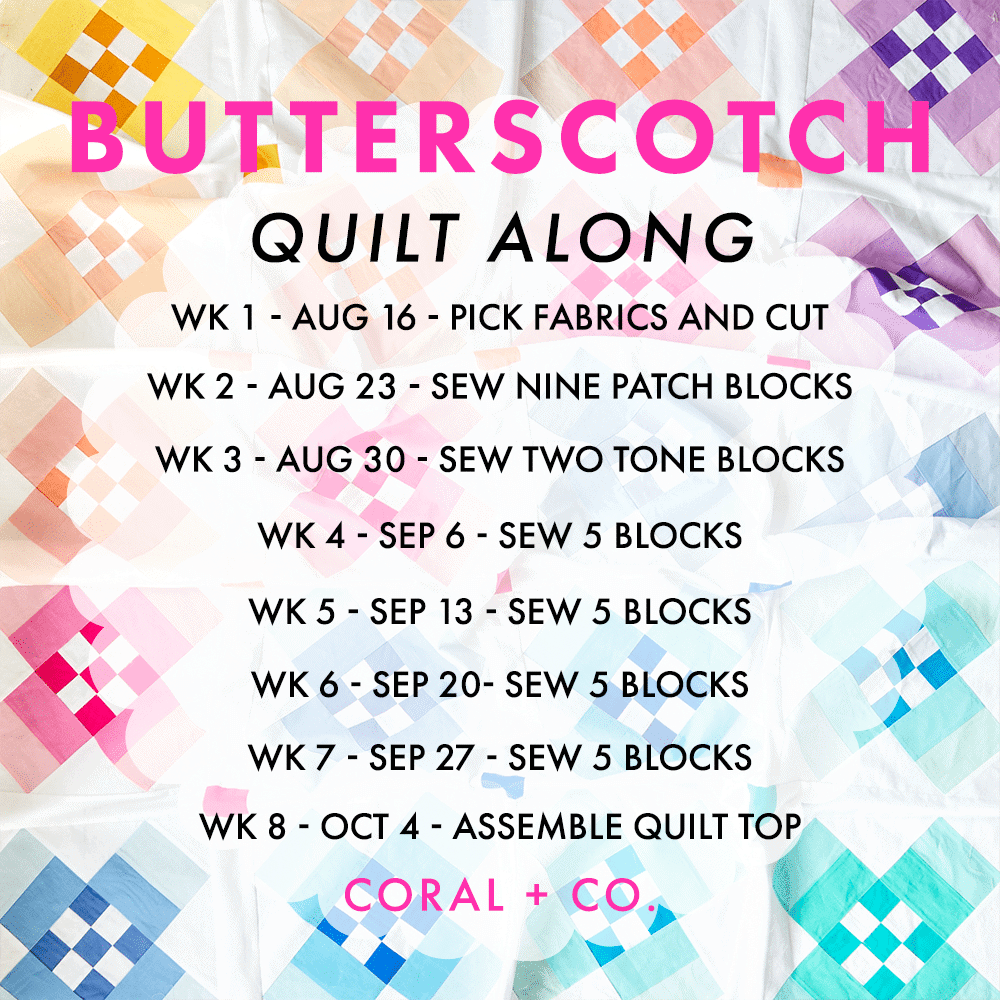 Or go to the weekly posts below:
Fabric Bundles and Kits Available
There are some lovely fabric bundles and kits available from online quilt shops for both the butterscotch and taffy quilt patterns.
Spring Bundle Mockup from Great Heron Thread Co.
Fabric Requirements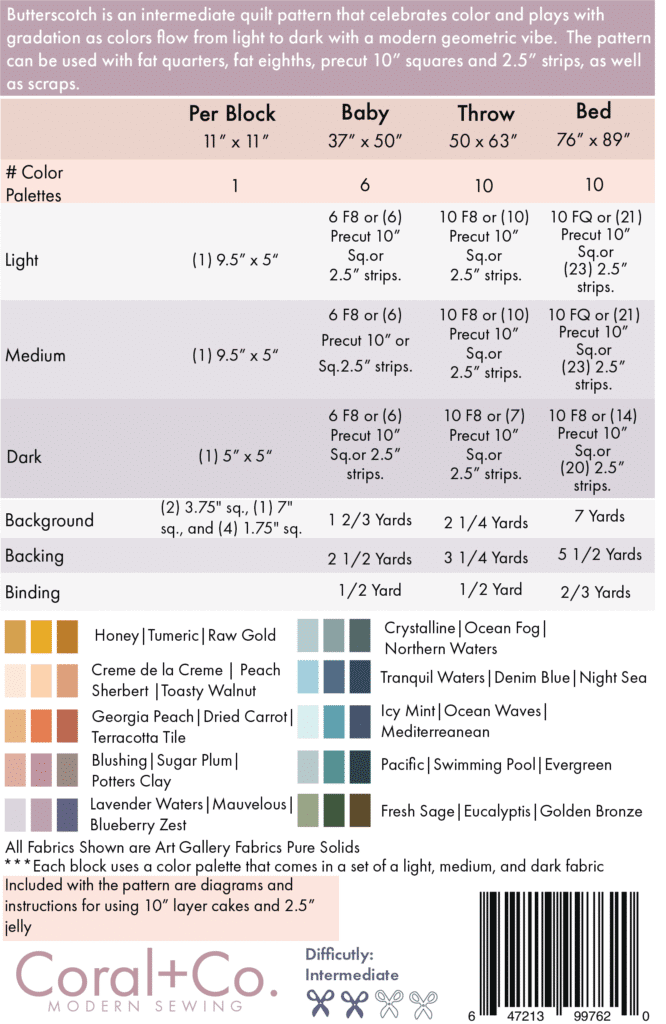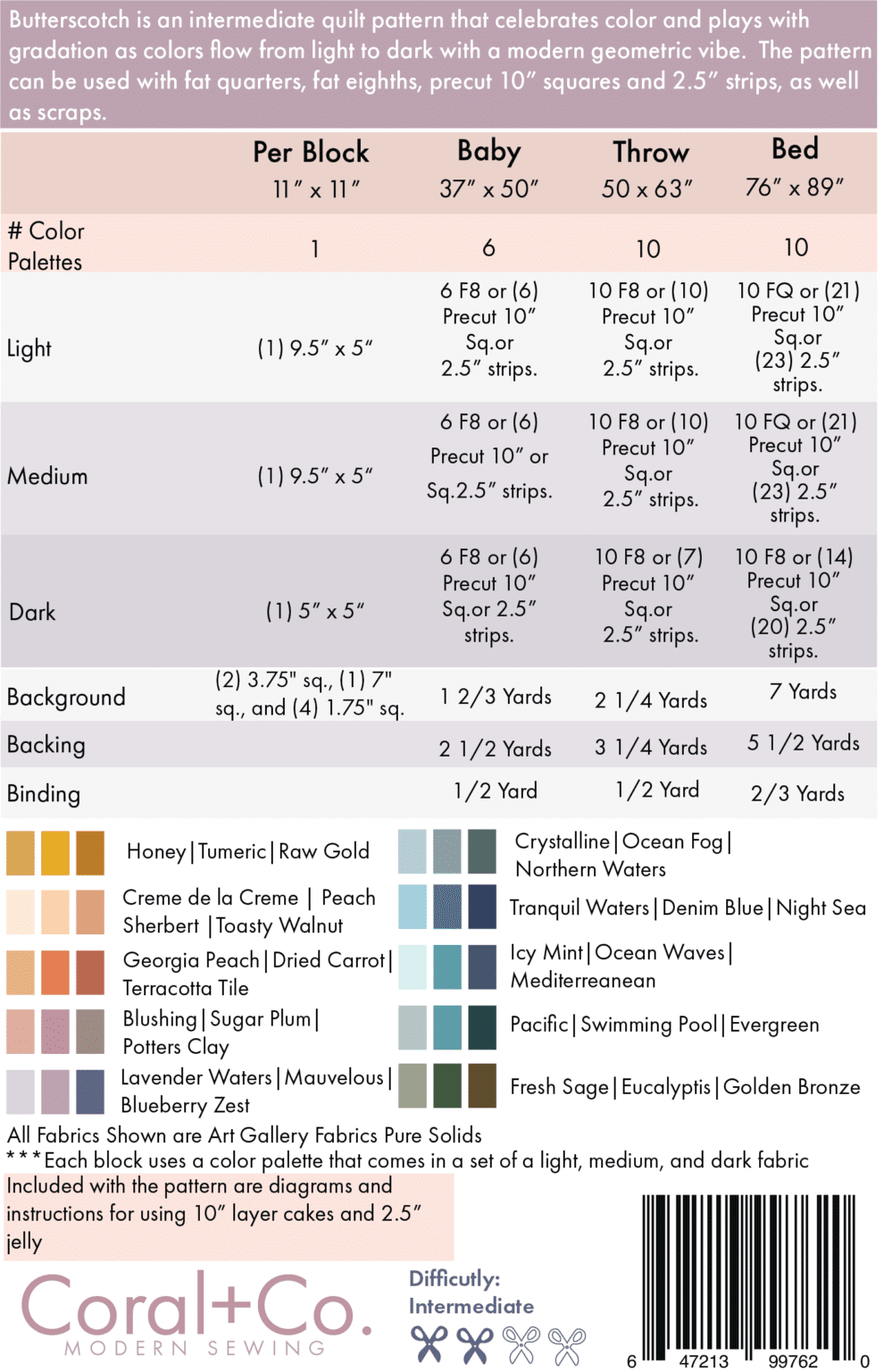 Cover Quilt Fabric Colors


Precut Fabric Ideas
Here are some more ideas using precuts from Robert Kaufman Fabrics
Baby Quilt Size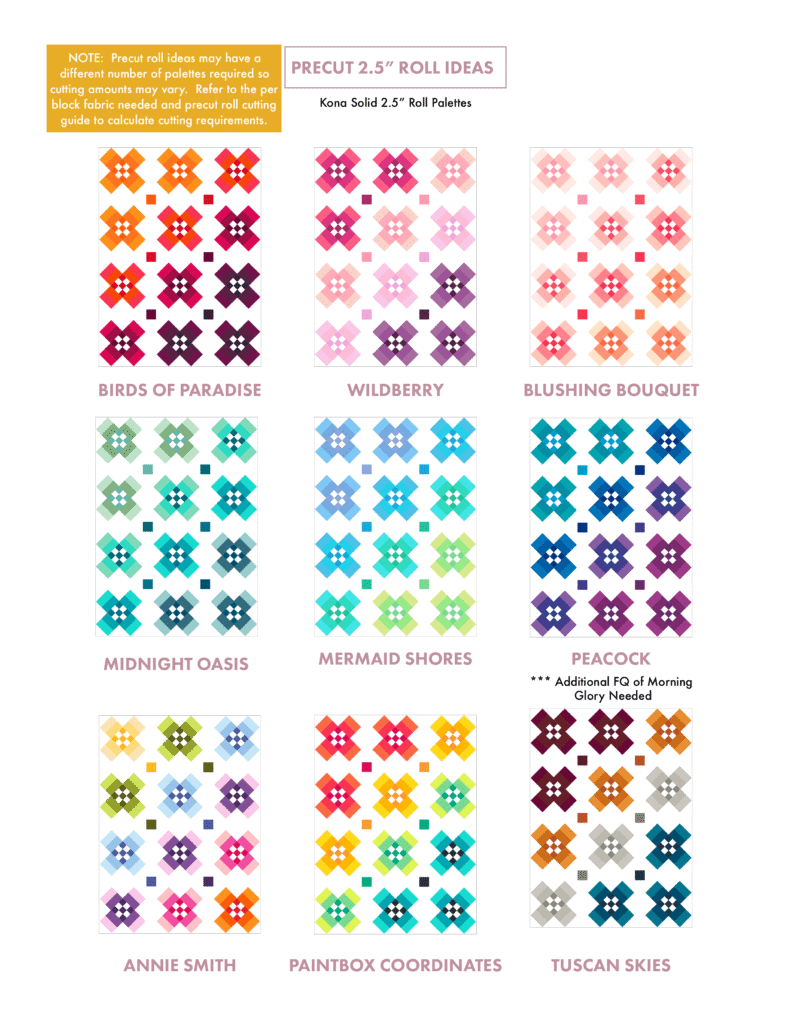 Throw Quilt Size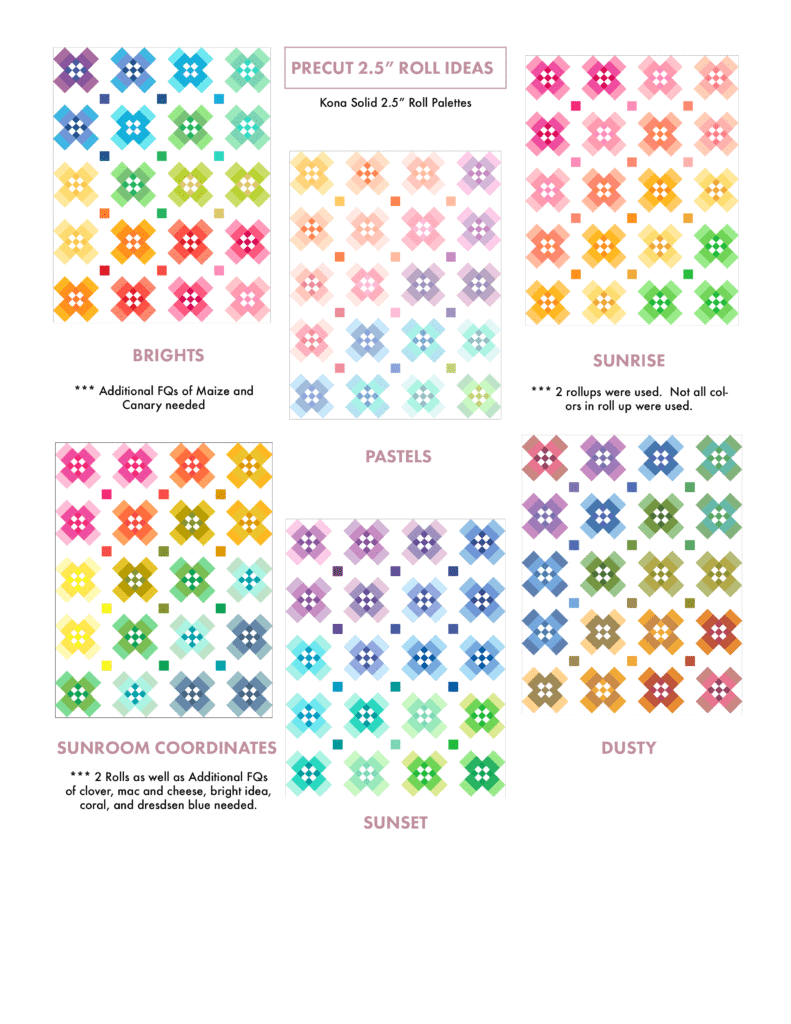 Coordinating Taffy Quilt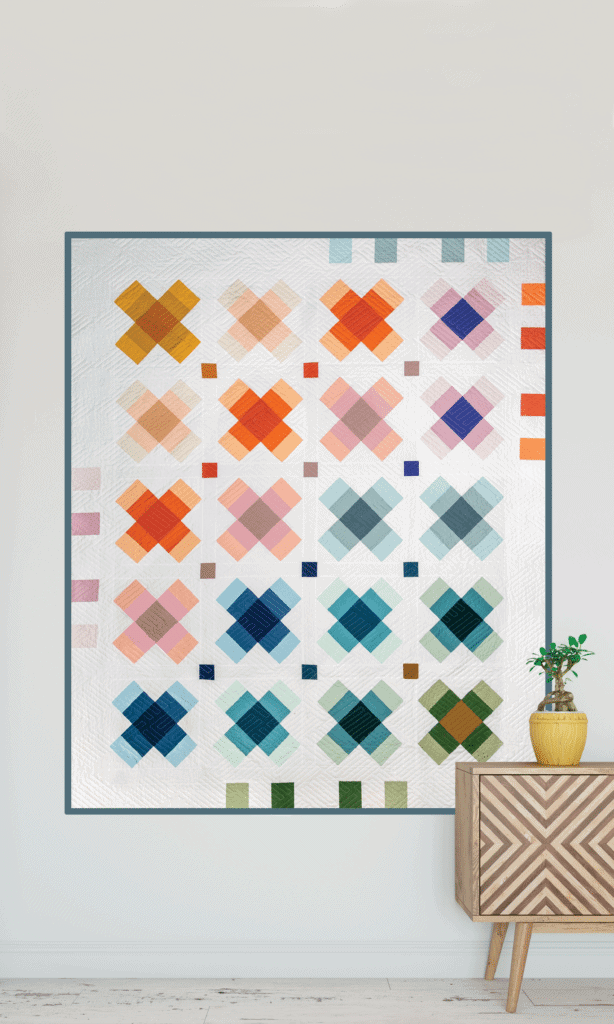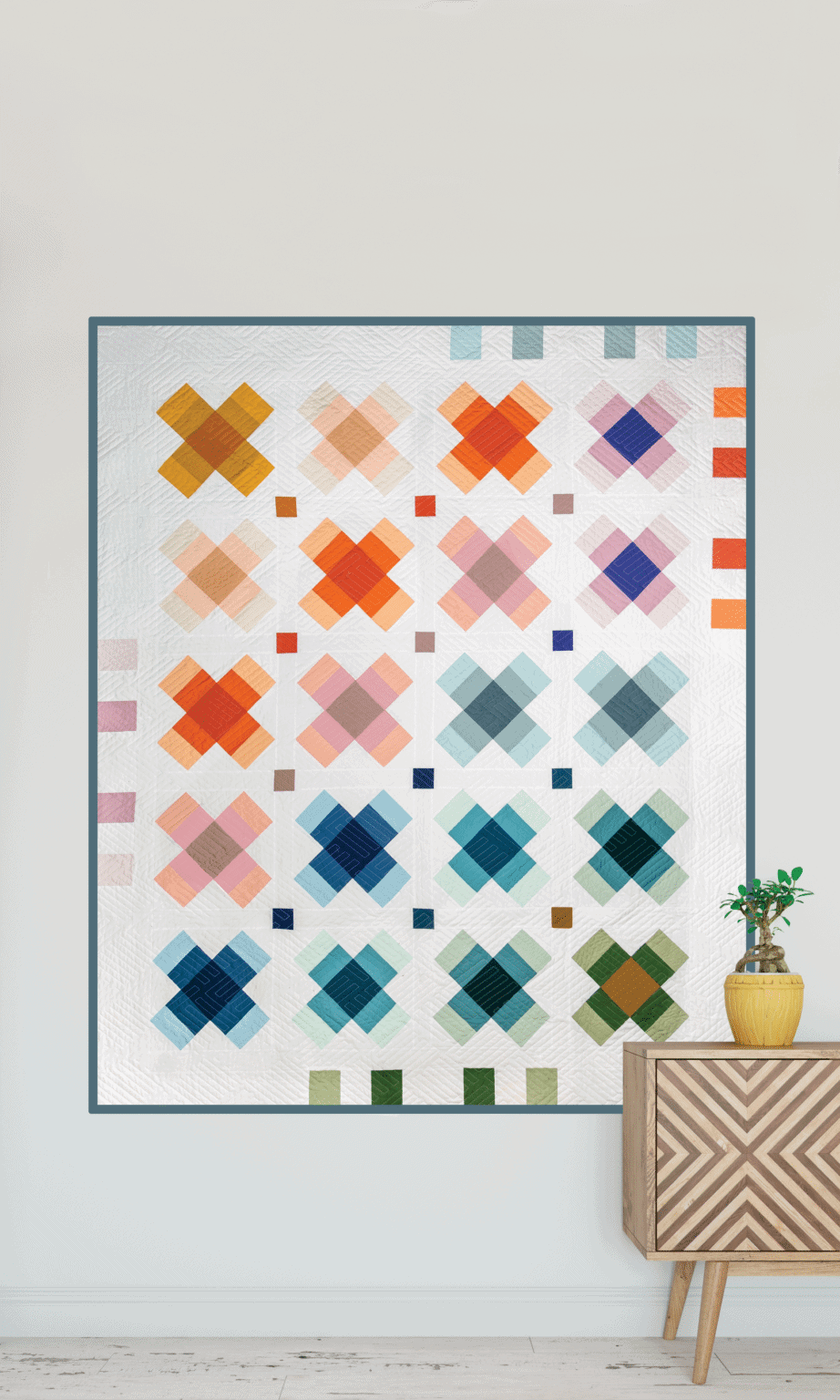 Butterscotch and Taffy Quilt Bundle