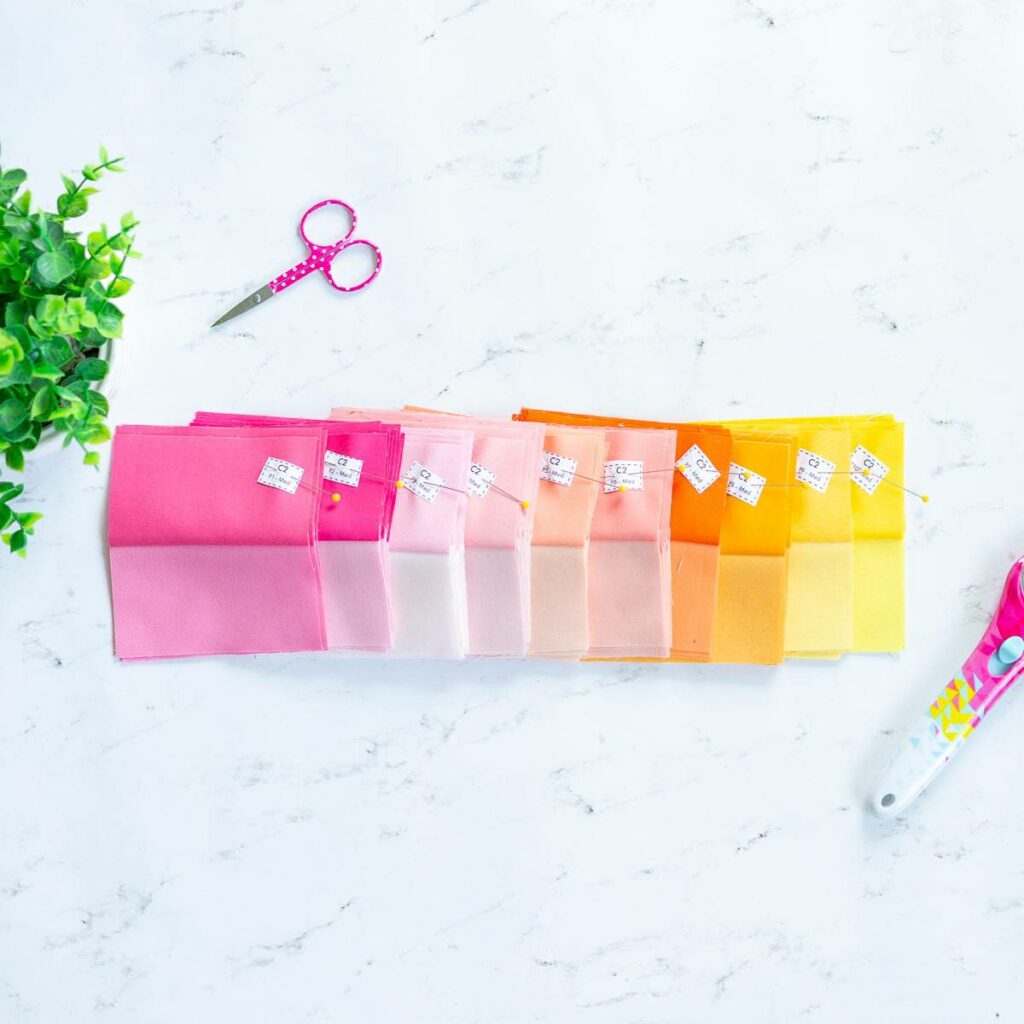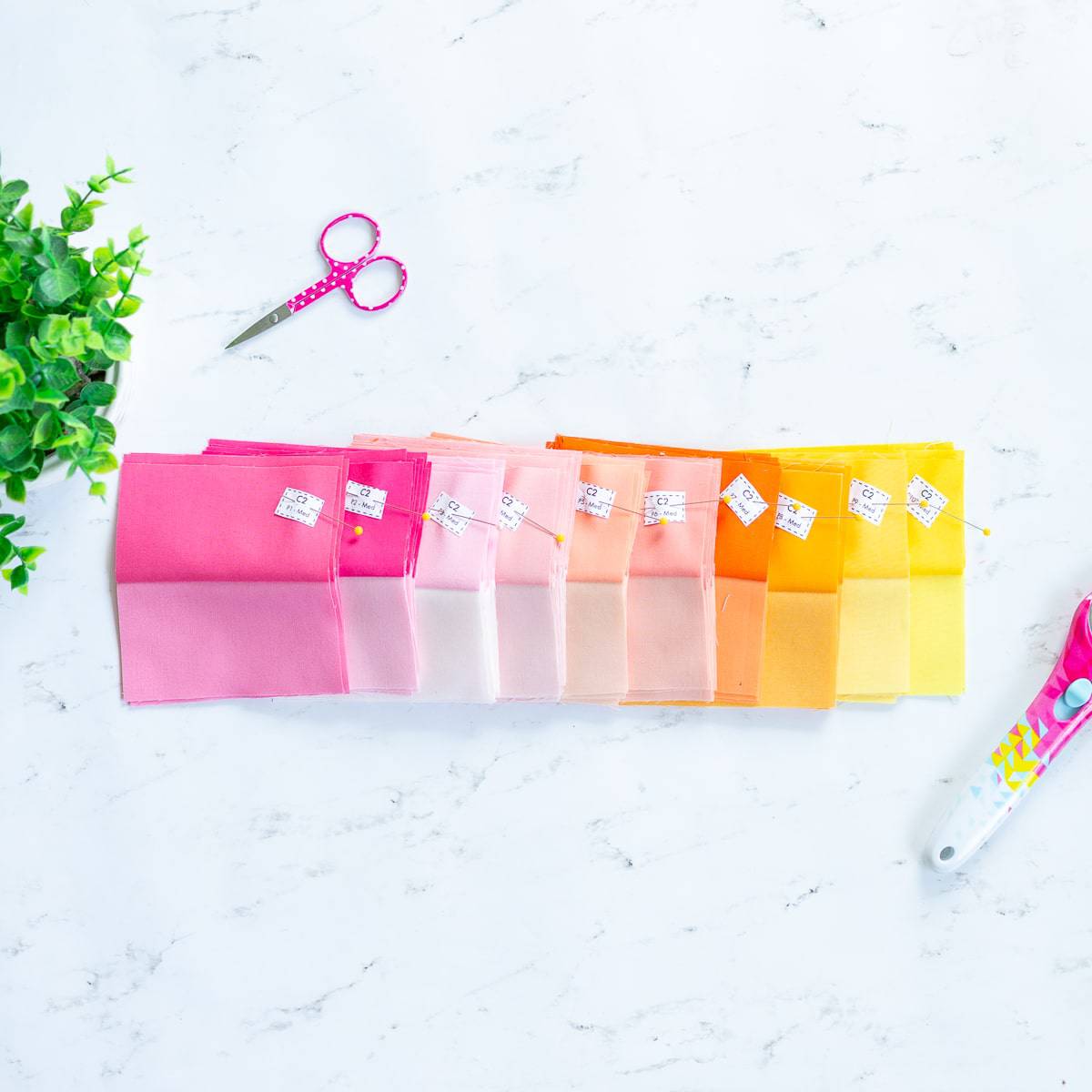 Week 3 Prompt
This week we will be making the two tone color block squares and adding the triangle to the top of it. If you are making the throw size you will be making 10 different two tone block sets and adding the triangle tops to each of them.
Next week we will finally start piecing our blocks together.
THE SCHEDULE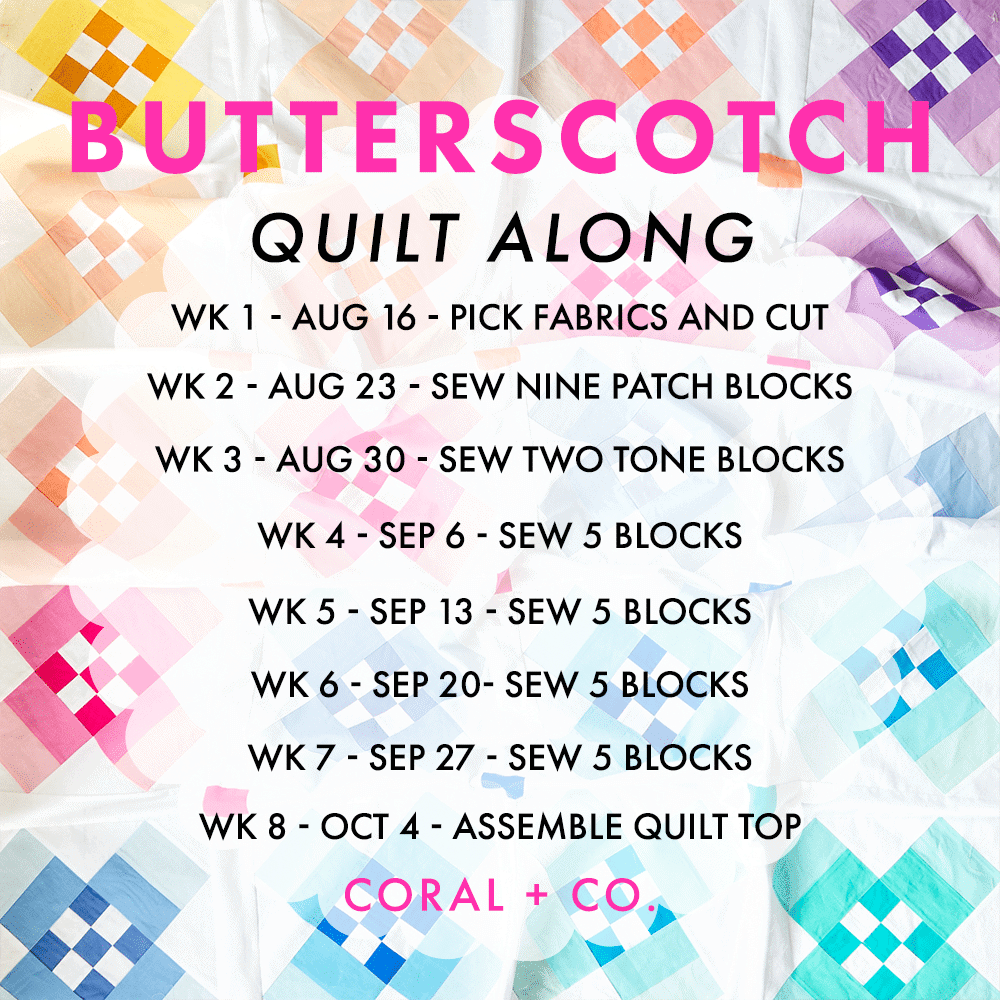 BUTTERSCOTCH QUILT ALONG POSTS
Post on Instagram
The Quilt Along will be taking place on Instagram. At the end of each week I will announce that week's winner. To enter you will post a photo sharing your progress with that weeks prompt. To enter the giveaway just use the hashtag #butterscotchqal so I can find all your lovely progress.
Making the Two Tone Block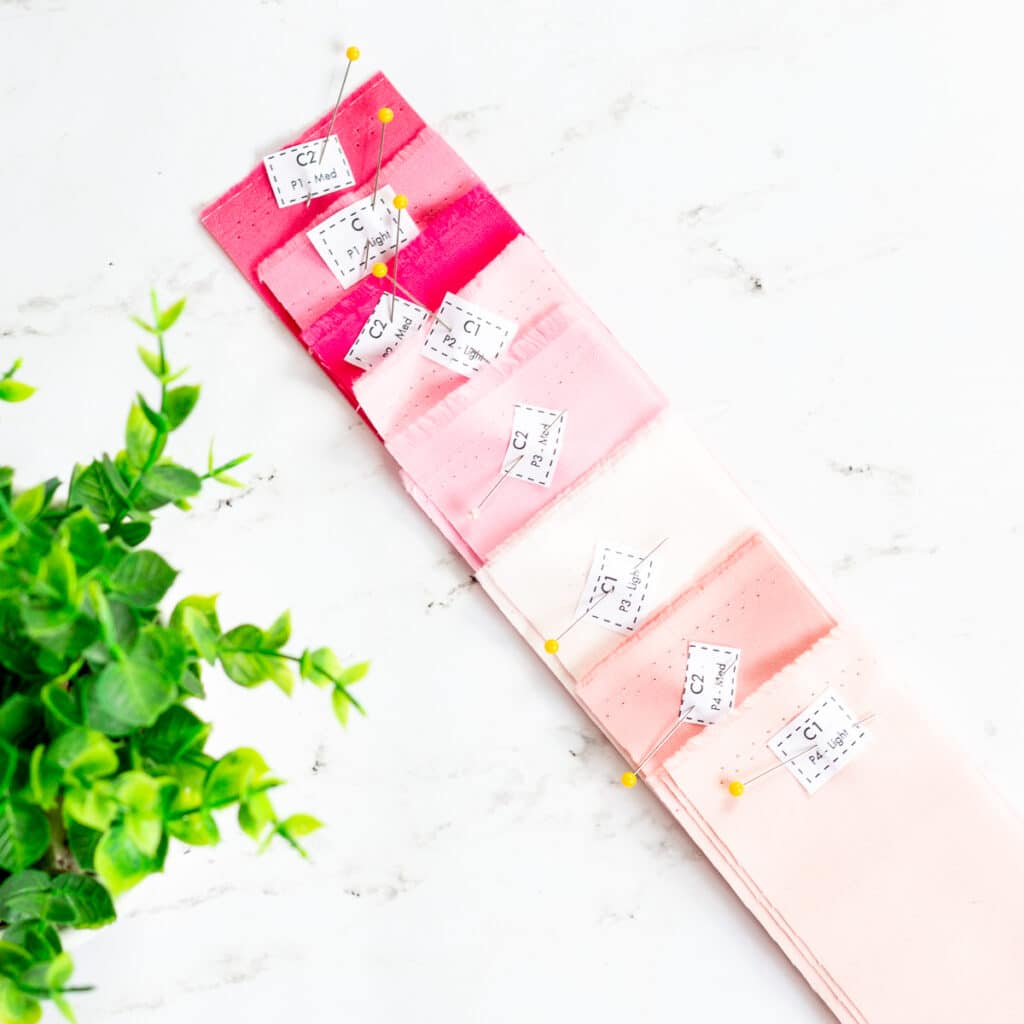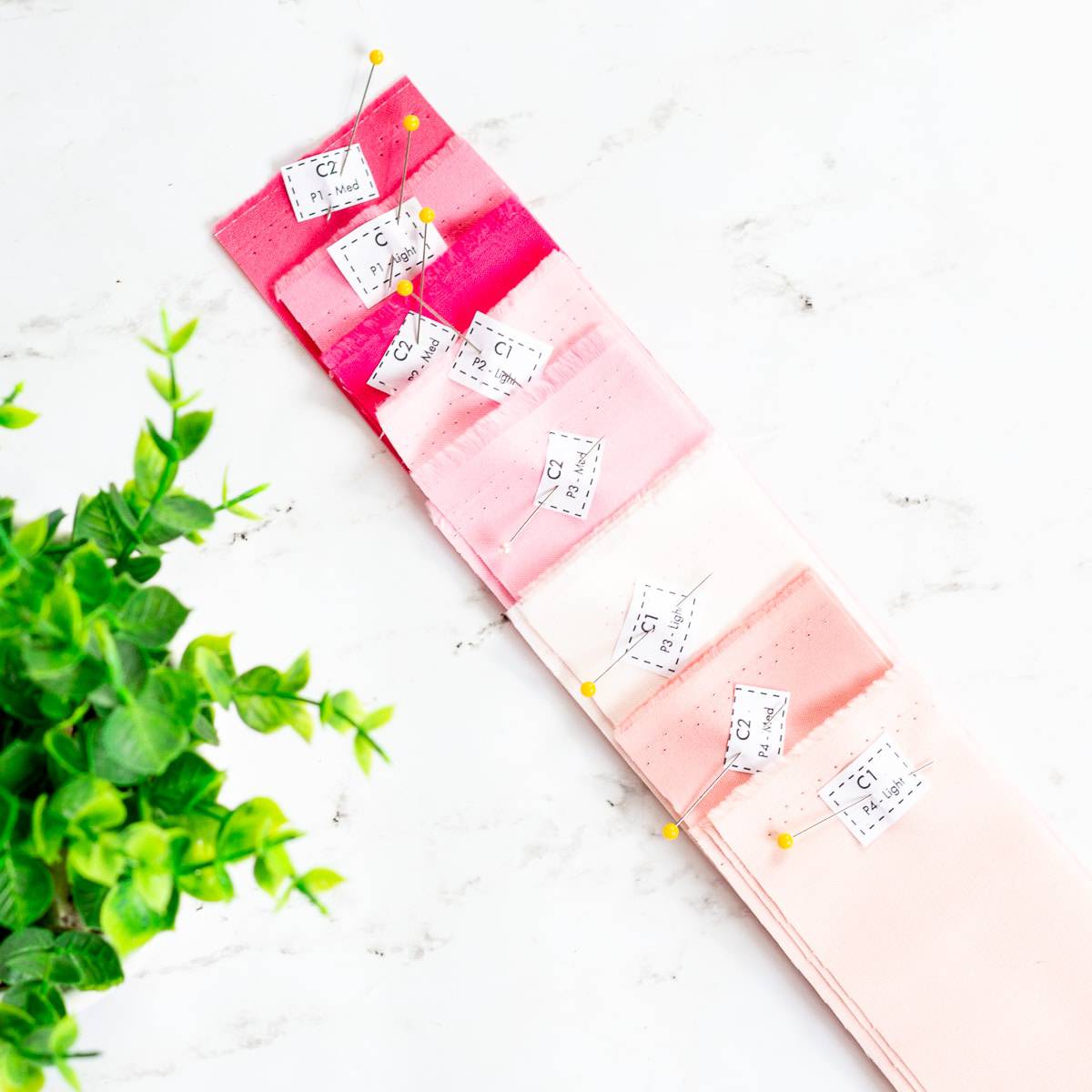 In week one you will have cut and labeled your strips. Organize them into sets of C1 and C2 for each palette. That way they are in the pairs that are needed to make each block.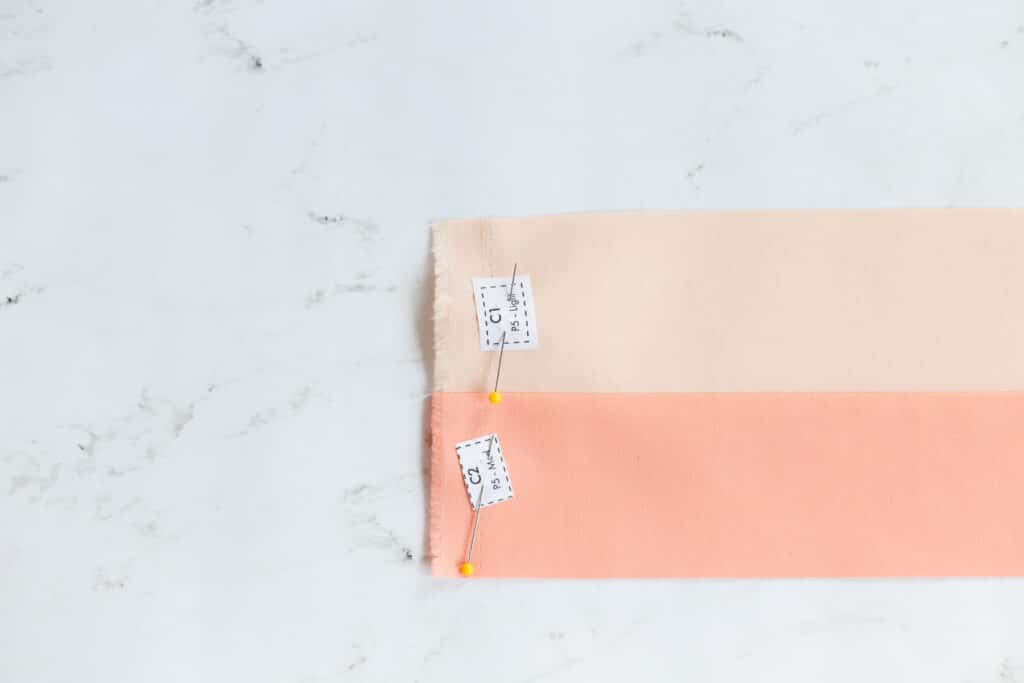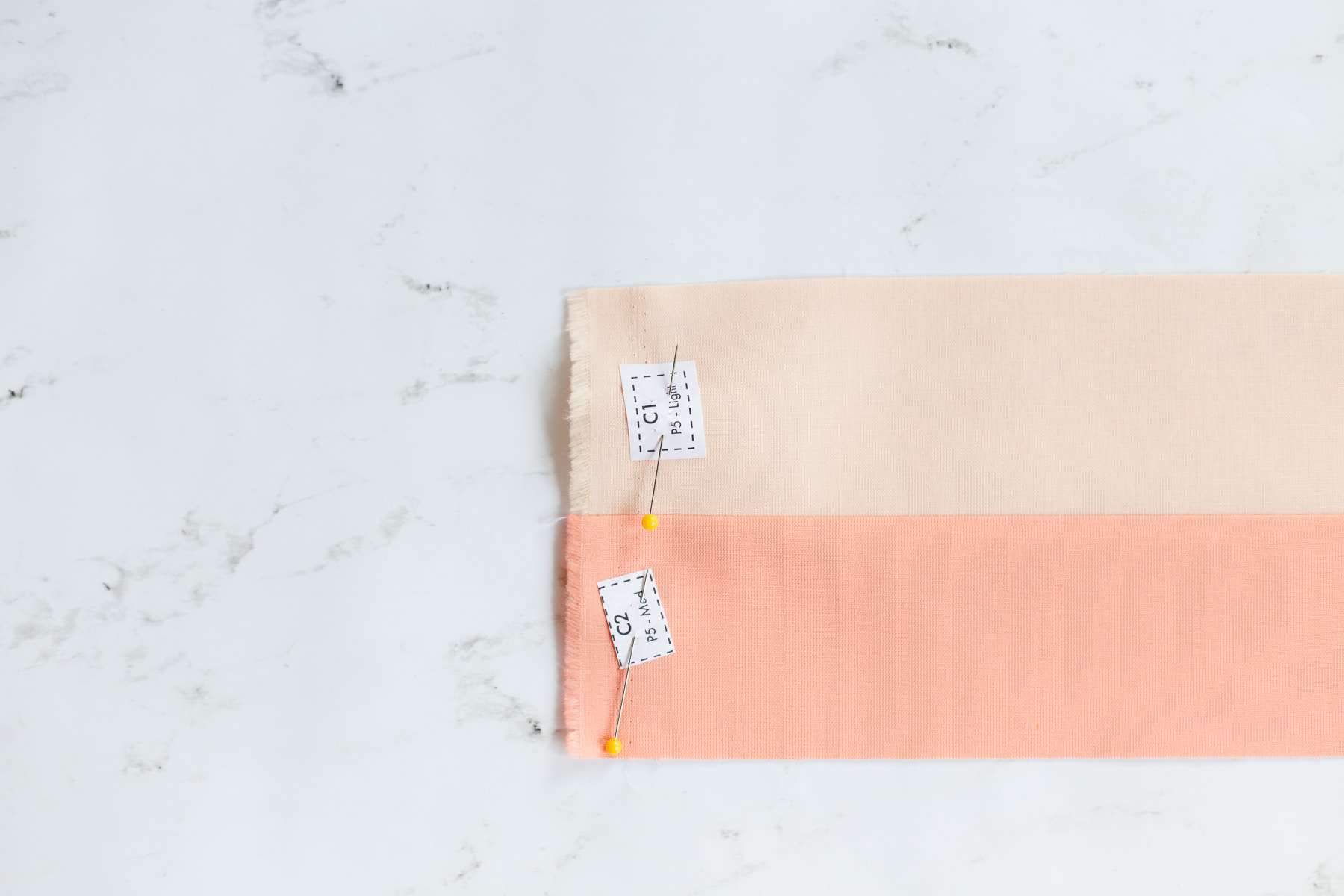 If you pin the label in the center of the block on the selvage edge (or just the end of the strip if there is no selvage), you should be able to sew the strips together without needing to remove the pins and labels. If you find you do need to remove the pin, just place it back after you have sewn it together. This will help you stay organized when cutting later on.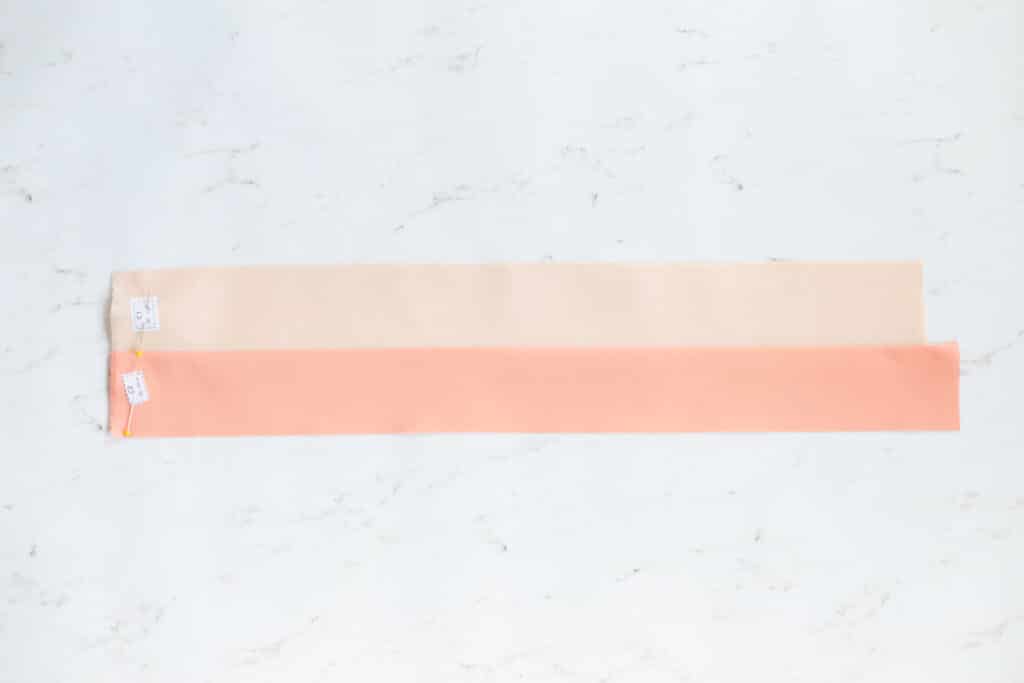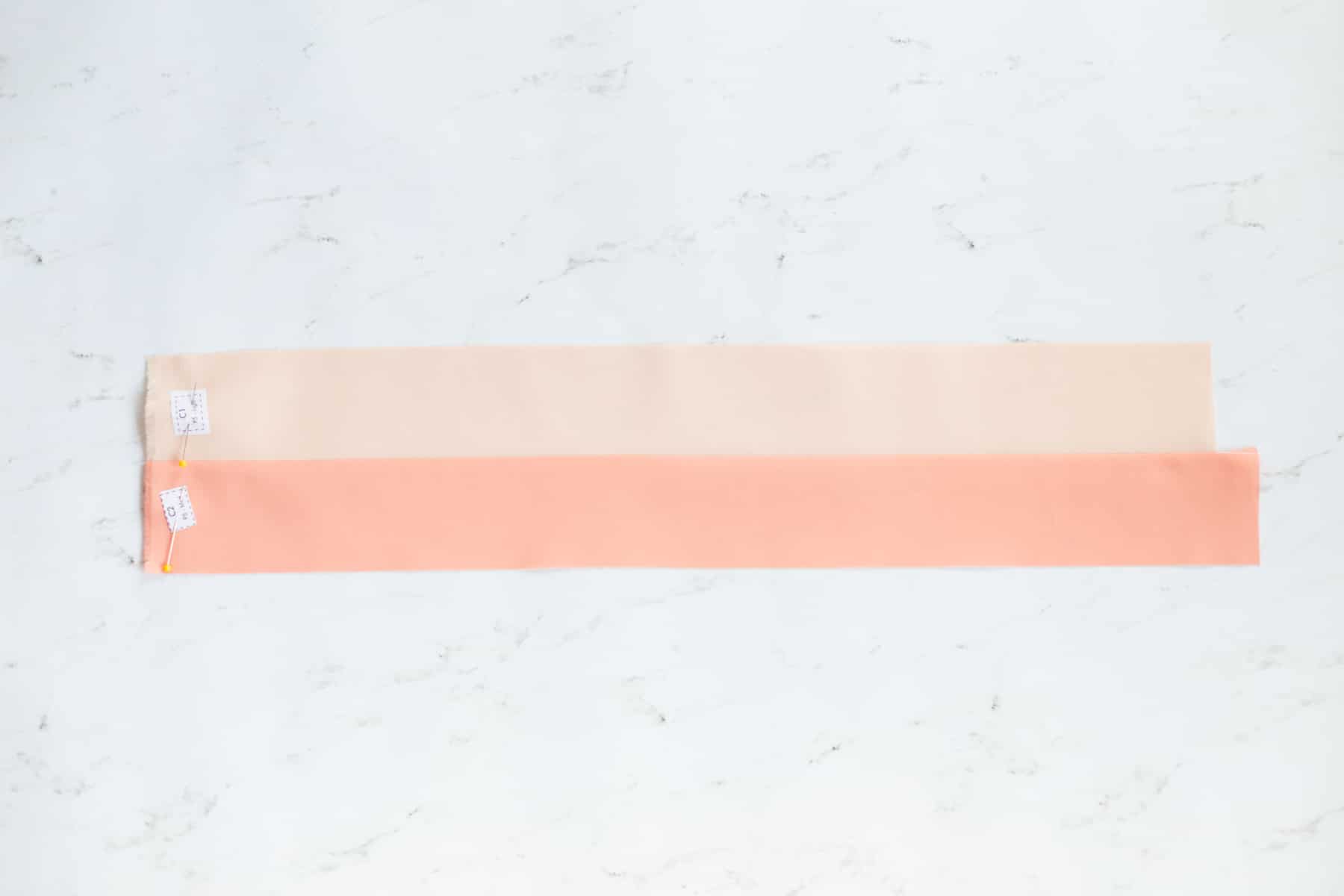 Then you will strip piece C1 and C2 for each block. Gently finger press the seam allowance toward darker side of the strips. Then press with the iron to set.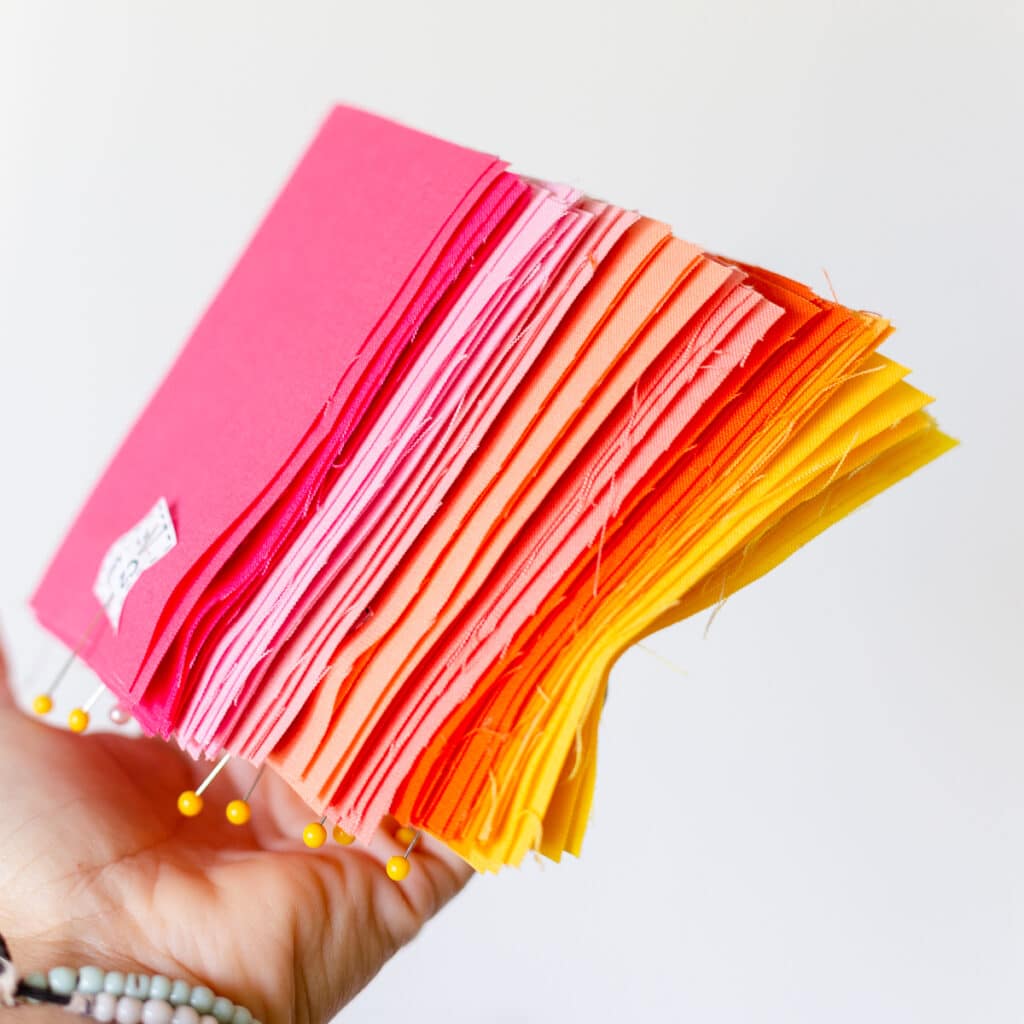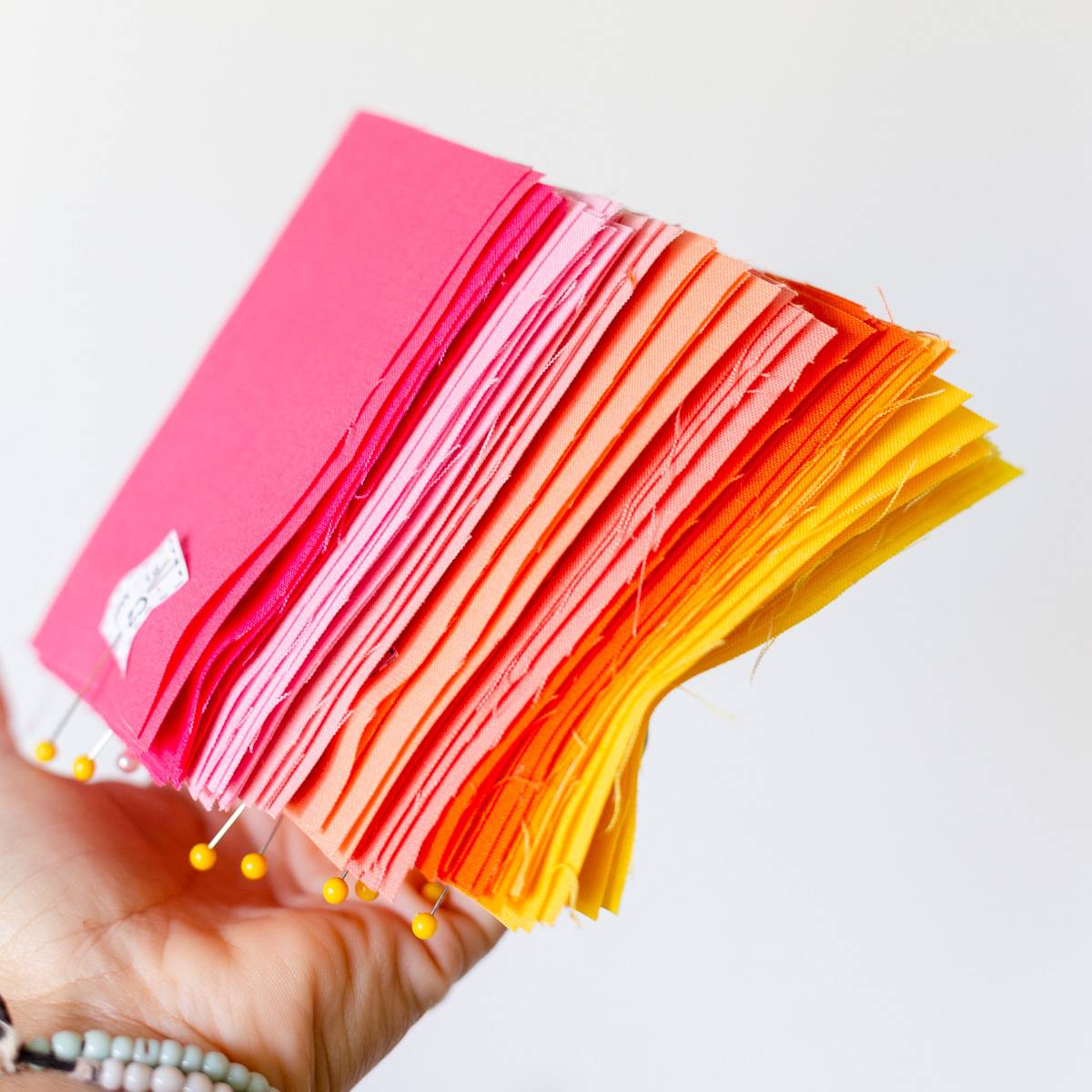 When subcutting the color block squares be sure to reattach the label to the top square of each color set to keep track of which palette number it is. Stack them in palette order 1 -10.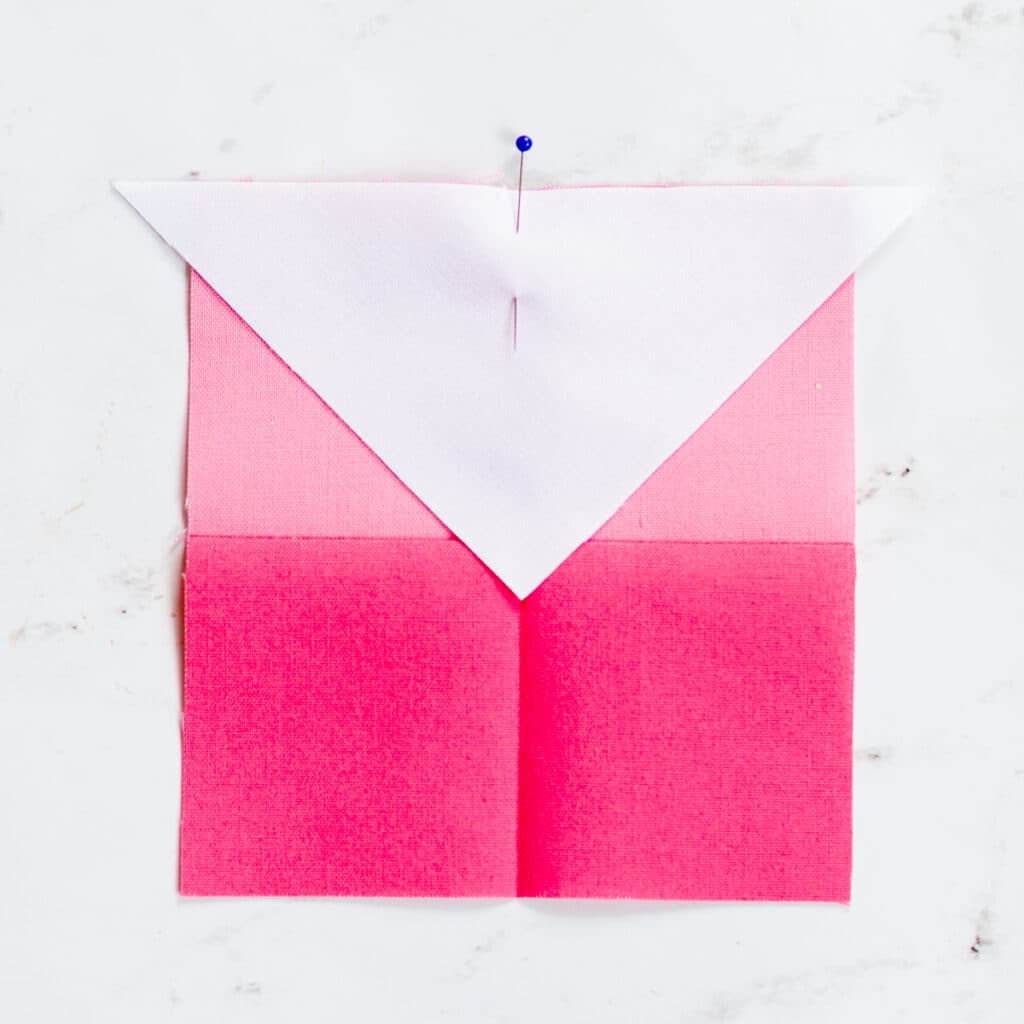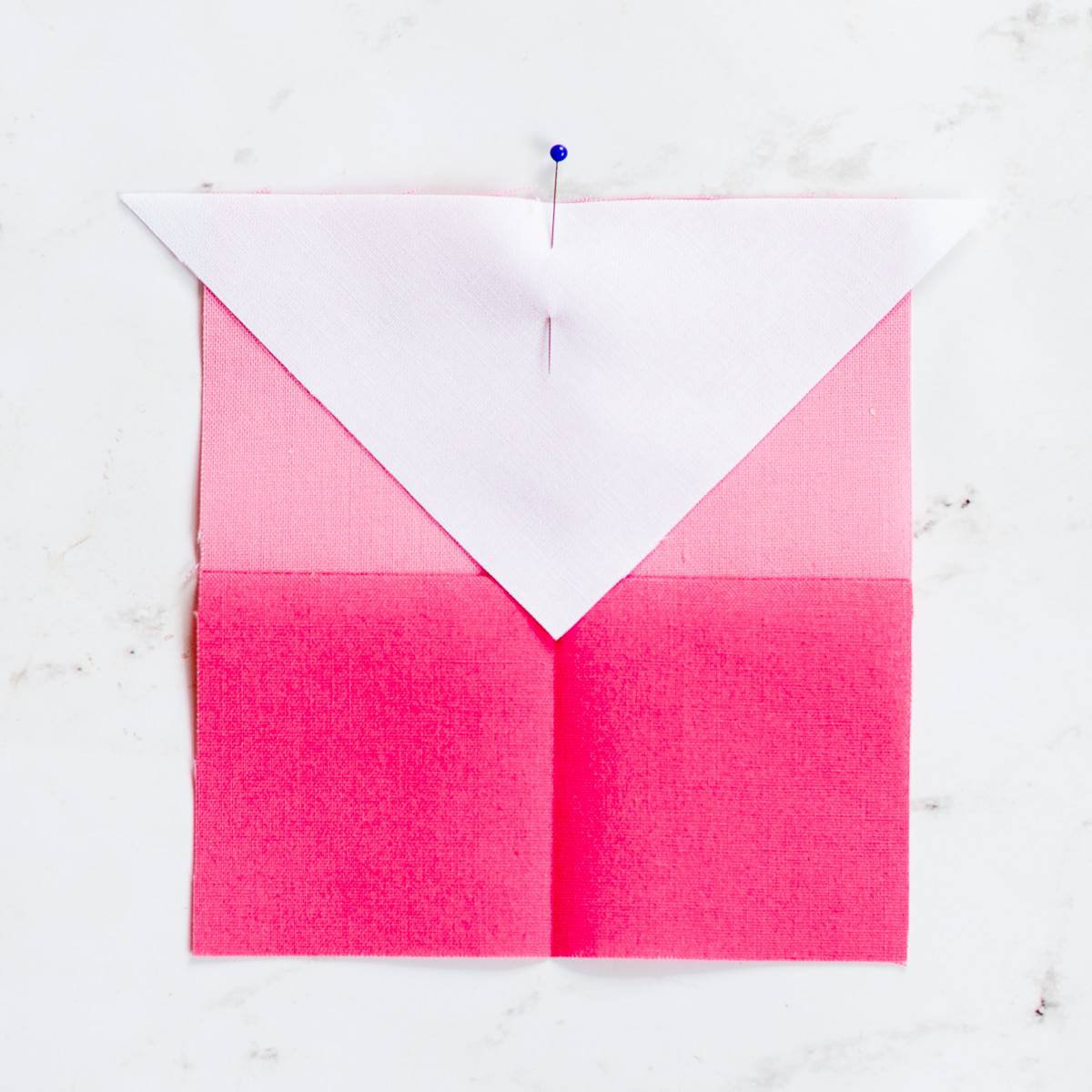 Fold the two tone block in half (perpendicular to seam) and finger press to make a line in the fabric. This line will allow you to make sure that the triangle top is centered in the middle of the color block. When placing the triangle on the block, line up the center point of the triangle with the vertical finger pressed line. Then pin in place so it doesn't slip.