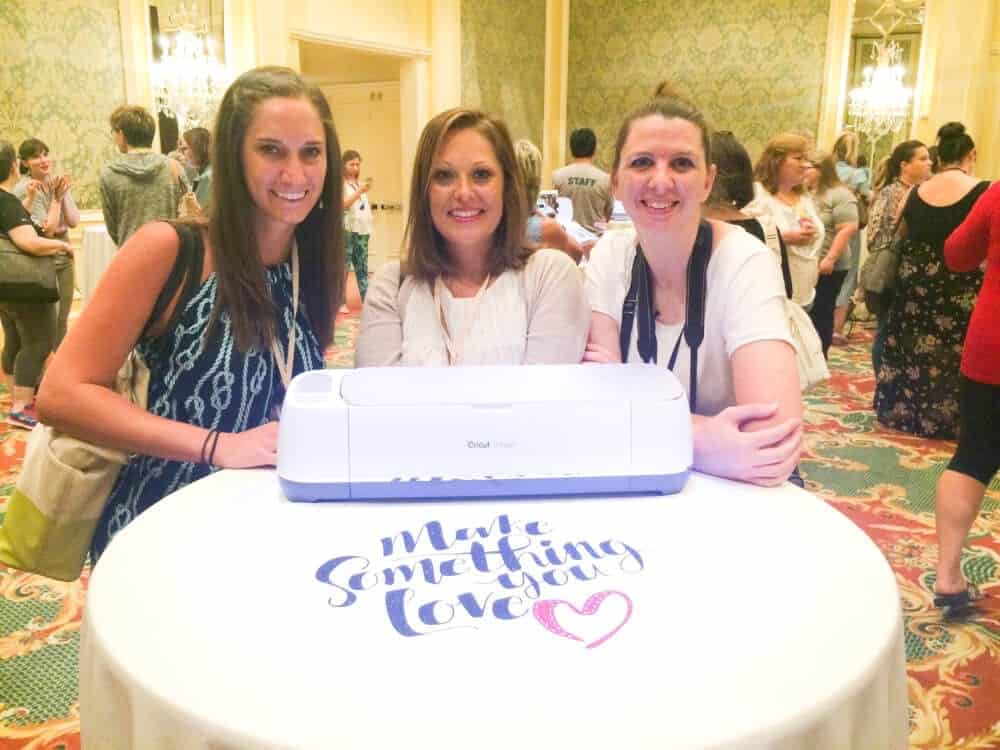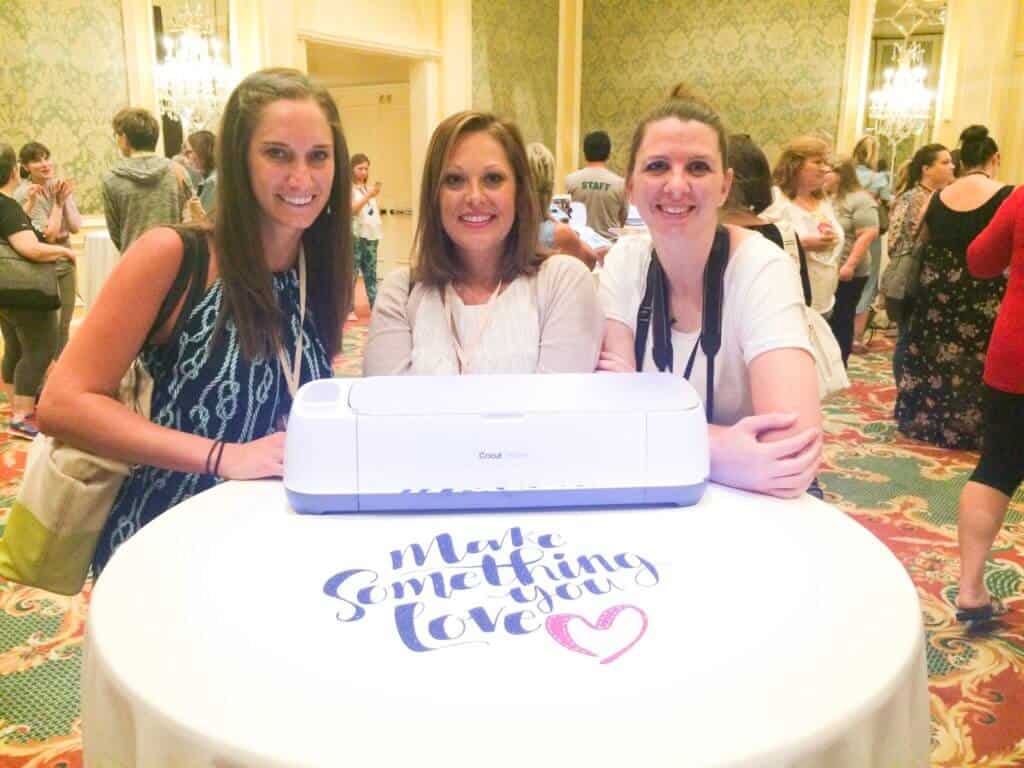 Kelley from Coastal Kelder, Me, and Karly from Paisley Roots
I just got back from attending the first ever Cricut Mountain Makeathon in Salt Lake City, Utah and let me tell you, boy was it a blast!  If you remember I recently partnered with Cricut and made a fun DIY Trolls sewing project incorporating Iron On.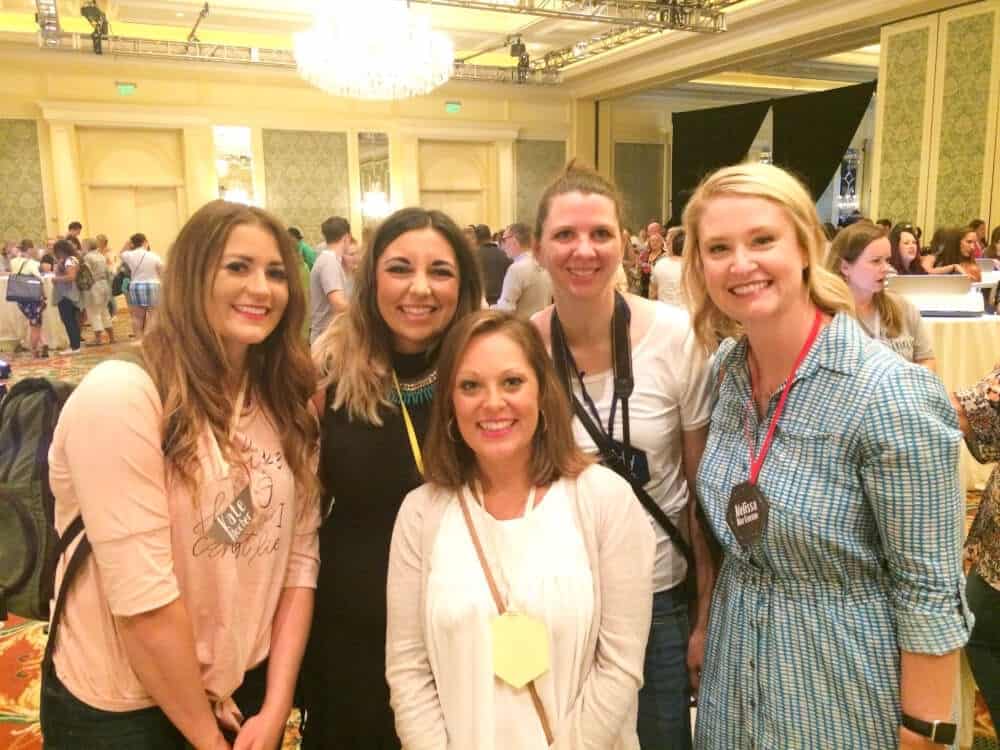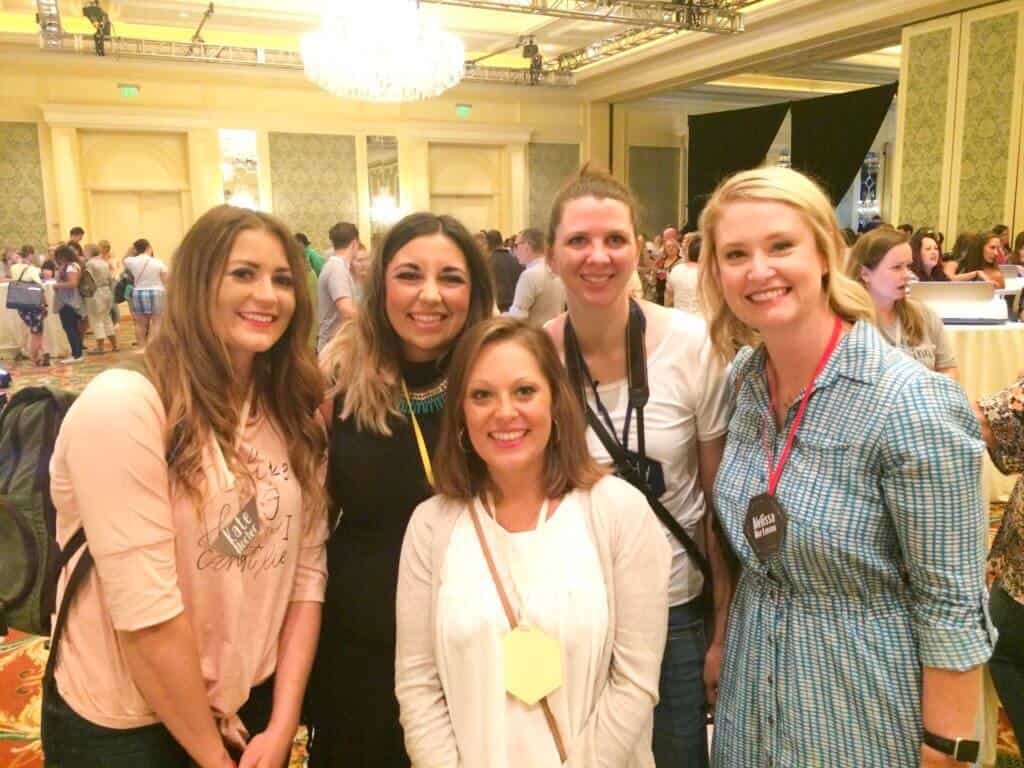 And getting to attend the Cricut Mountain Makeathon was truly amazing.  There were so many exciting things that happened (if you follow on Instagram you might have seen all sorts of shenanigans) there that I wanted to share it all with you.  First let me start with the real reason that over 250 (!) Cricut enthusiasts and bloggers gathered in Salt Lake City for a 3 day conference.  It was actually a HUGE surprise which made it even more exciting.  Can you guess what the reason is?
Yes, it was to unveil the NEW Cricut Maker!!!  You are totally going to want one!  It is a totally new and revolutionizing type of cutter that can cut fabric, chip board, leather, and so much more!  It truly is UH-Mazing!  There are so many new features that it will take me a really long time to share them all, so I will share my very favorites!  If you want to see more you can check out my facebook live from Salt Lake with Karly from Paisley Roots.

First is that is cuts fabric!!!!!!  Like for real.  No bonding, no restrictions on the type of fabric, it cuts them all!  Yes, for real!
The new machine has an incredible rotary blade that can make small and super precise cuts.  Which is fantastic for so many things.  How many times have you been slightly off from cutting and that has made a huge difference in the end product?  I'm raising my own hand here because it happens to me all the time, especially when quilting. Speaking of quilting, there will be lots of ready to cut quilt blocks in the Cricut library.  How cool is that?!
And if your a fussy cutter or just want to cut a particular part of the fabric, no problem!  Easy peasy, just line it up on the screen and press go.  Again, how cool!
I thought I would try to pose with the new machine but apparently I like to make funny faces.
There are so many other really cool new things about the Cricut maker that I want to share but I will never get to the rest of the fun part of the Makeathon, so I will save the rest of the run down on the Cricut Maker for another post.  The next cool thing that Cricut revealed is the new Easy Press, which is like an iron but only better.  It has a square shape for heating a wider area and you simple choose the type of transfer that you are using, iron on for instance and it will automatically pick the temperature and length of time needed to press.  So easy!
Salt Lake City is such a beautiful city and the views of the mountains were spectacular.
There were two days of classes and maker sessions where we got to learn all about using the new Cricut Maker and the Cricut Design Space software.  It was seriously a crafter's paradise.  You might have seen my friend Katie from Simple Life Pattern Company and I making some dresses cut from the new Maker from her sewing patterns.  I even made a doll dress cut entirely by the Maker.  What?!!!
There were also the most beautiful display boxes made by Cricut.  My favorite was the party one below.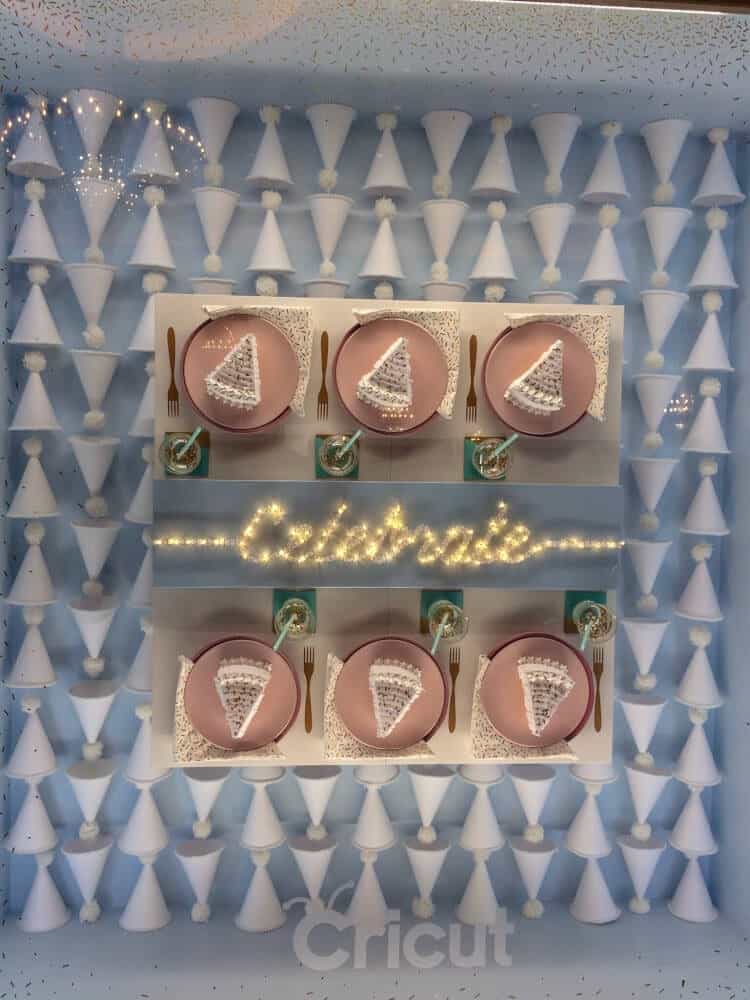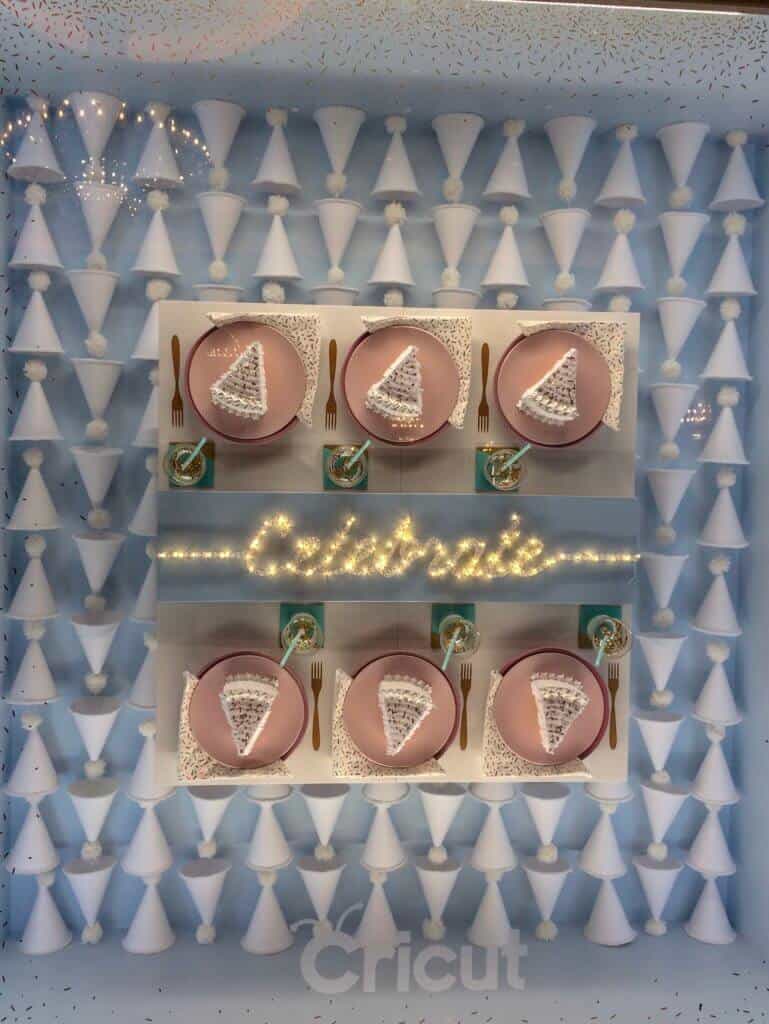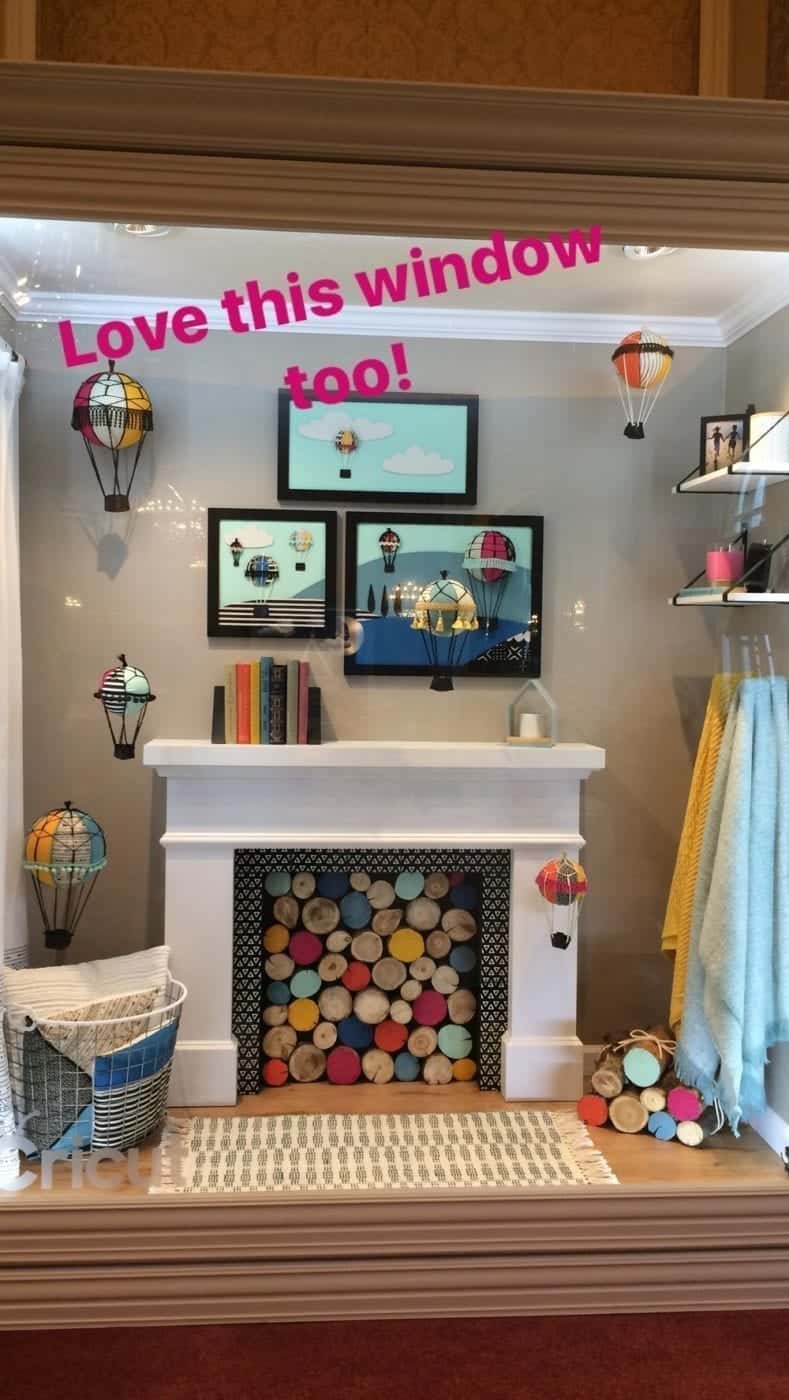 It was also super fun getting to hang out with some sewing friends and of course meeting some new ones!  And of course I have to throw in a few unflattering selfies!  Ha!
Kate from See Kate Sew, Sara from Riley Blake Designs, Karly from Paisley Roots, Melissa from The Polka Dot Chair, and Me.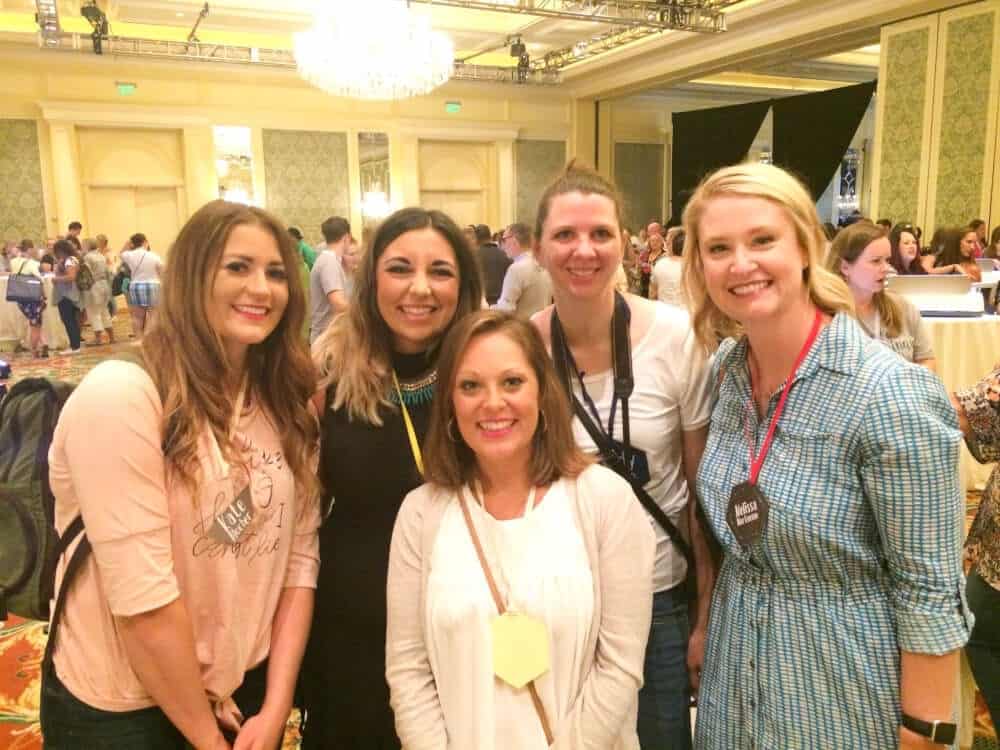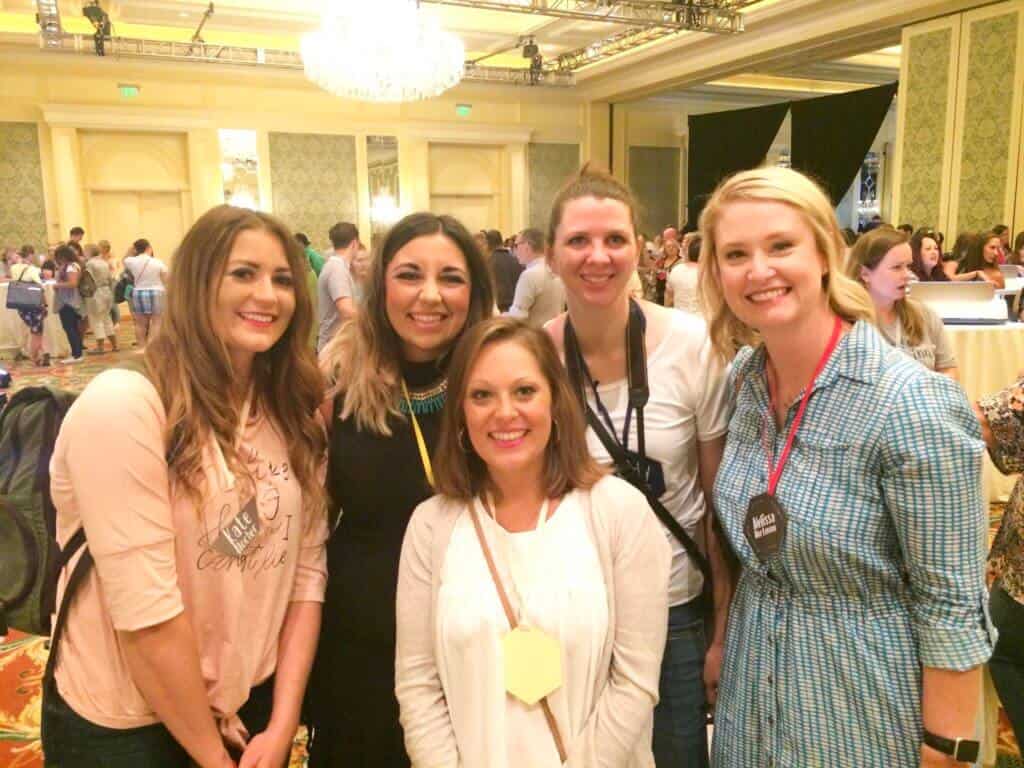 I finally got to meet Kim from Sweet Red Poppy in person which was awesome because she truly is as sweet as she is adorable.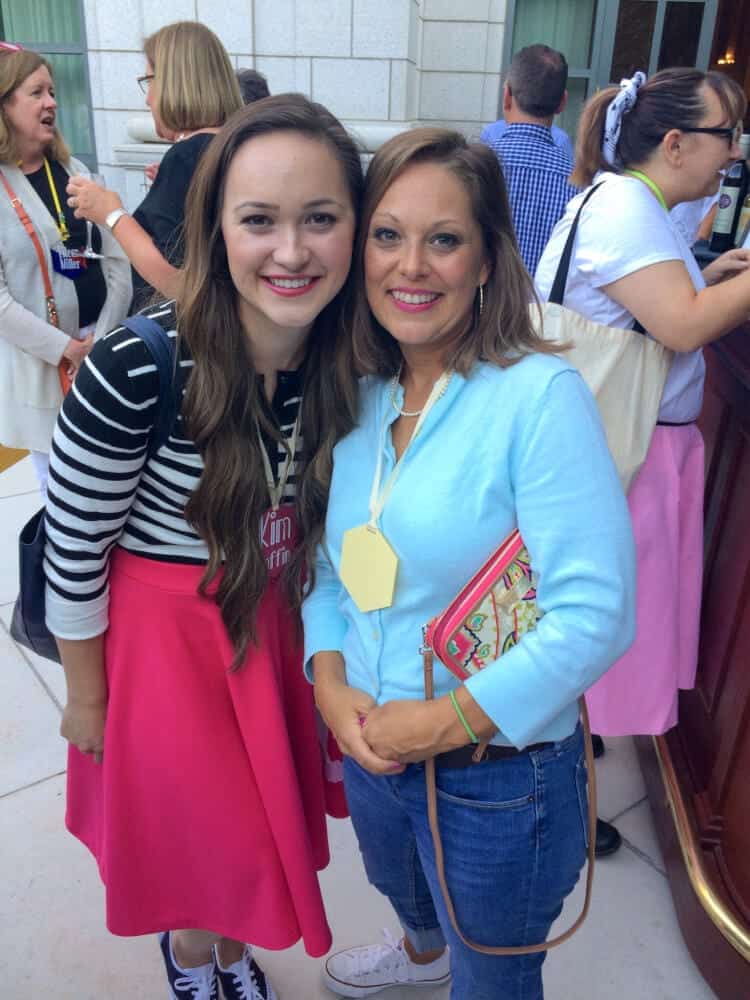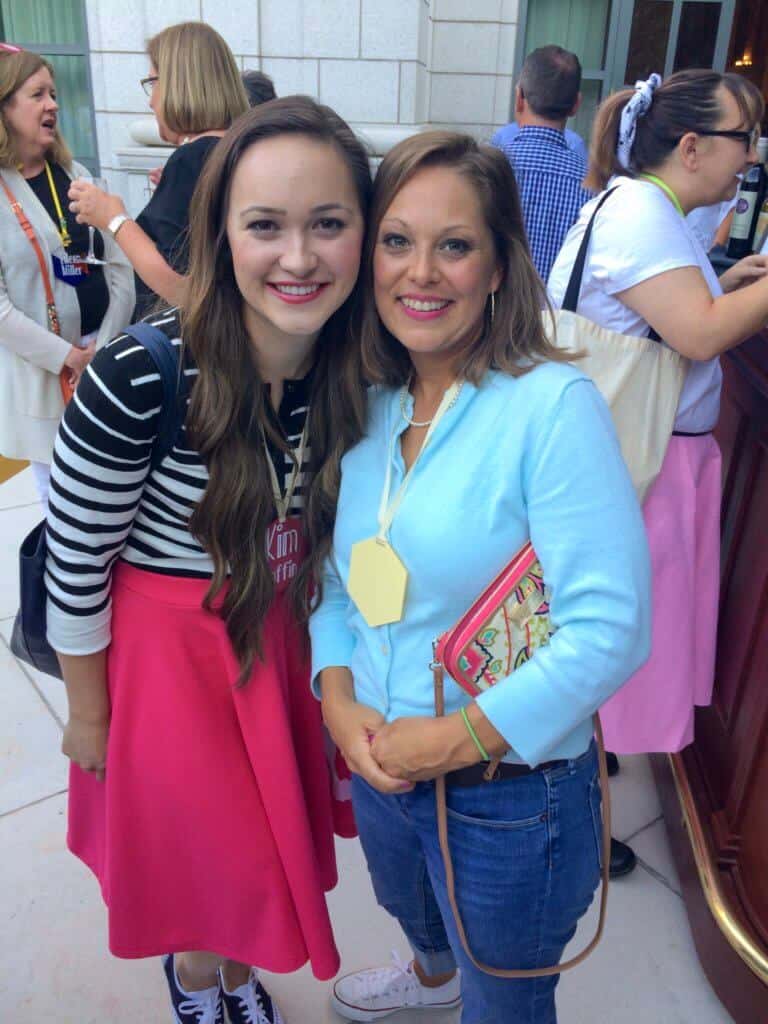 Katie from Simple Life Pattern Company
Angel from Fleece Fun
It was truly such an amazing experience and Cricut could not have made me feel more welcome and appreciated.  I was blown away by their love, spirit, and generousity and am so happy to be able to share this all with you!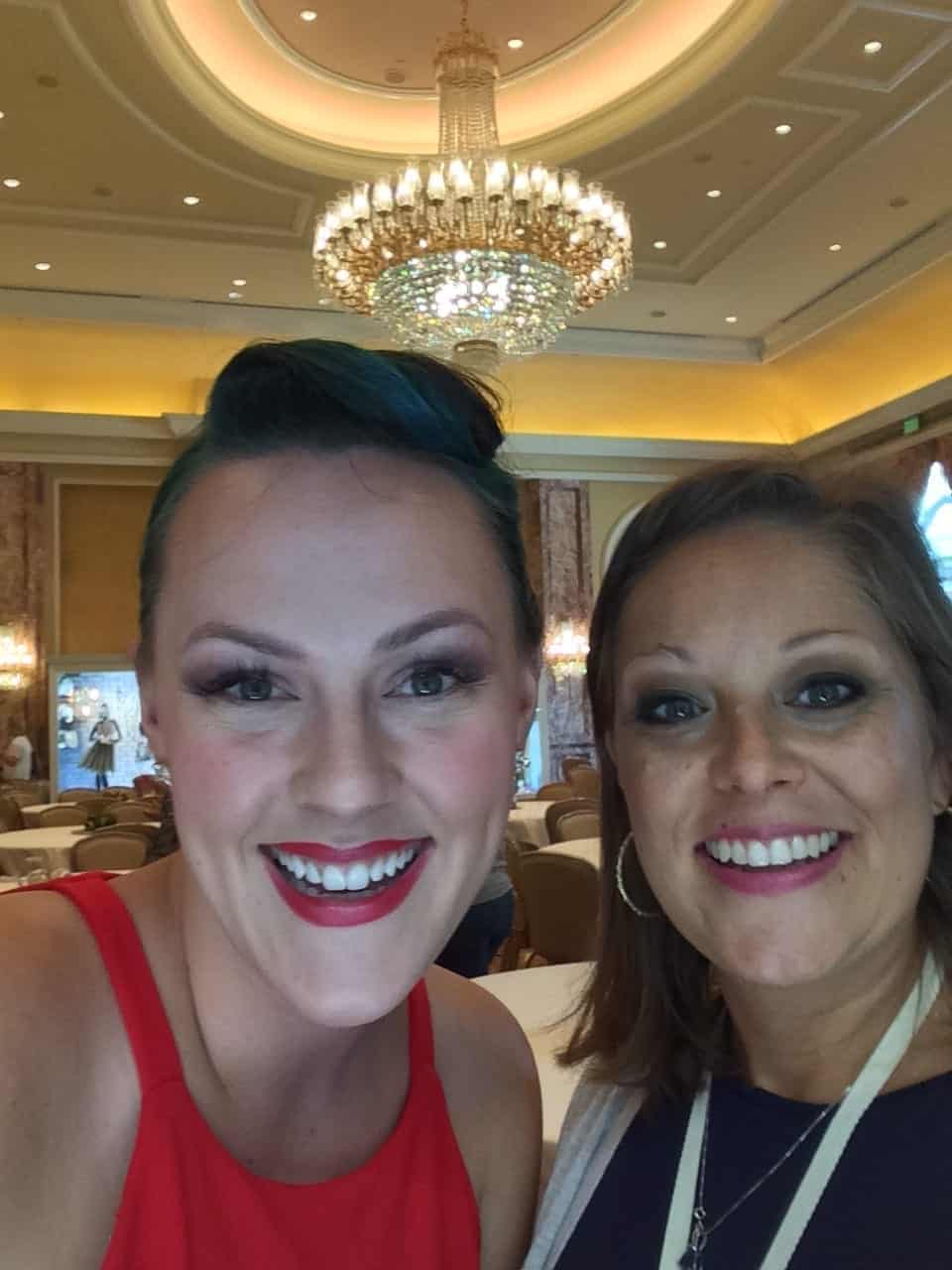 The amazing Melissa Allen from Cricut who truly made this experience outstanding!
zwzI have some great new Cricut projects coming up and I can't wait to show you!  Thankfully the kiddos get back to school this week, my sewing room has missed me ;)i