Happy Mother's Day to all the lovely mother's out there!  This year for Mother's Day I really wanted to get it together and do something fun with the kids.  I thought making a mommy and me outfit would be super fun, espcially while the kids are young enough to still think its cool!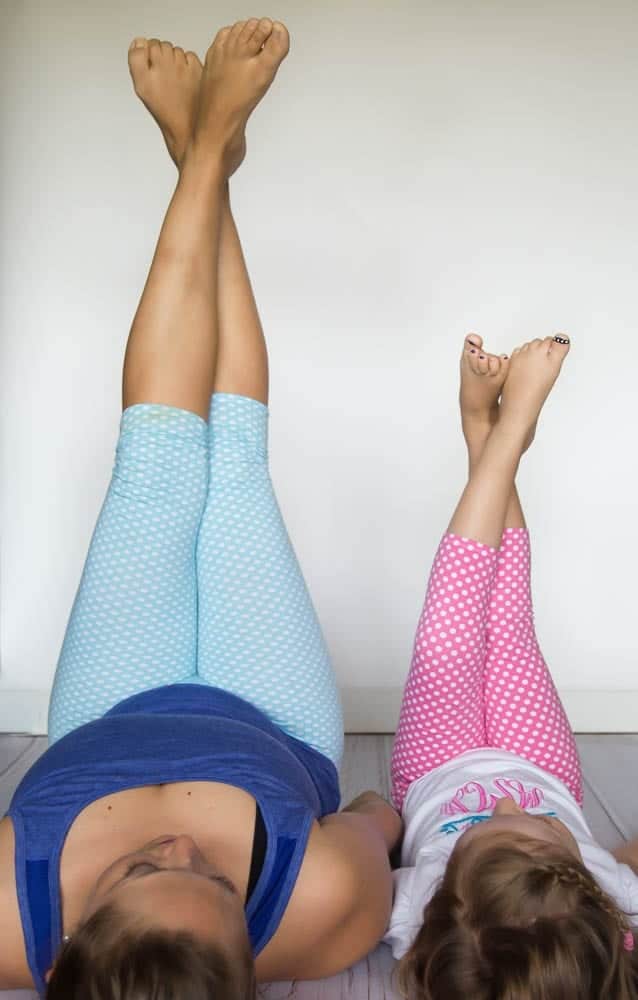 I picked something simple because I didn't want to spend all day sewing two of the same thing.  And I wanted to make something that we would both actually wear.  And who doesn't wear leggings?!  Like ALL the time!!!  Seriously, they are my slap'em on and get the kids to school uniform.  haha.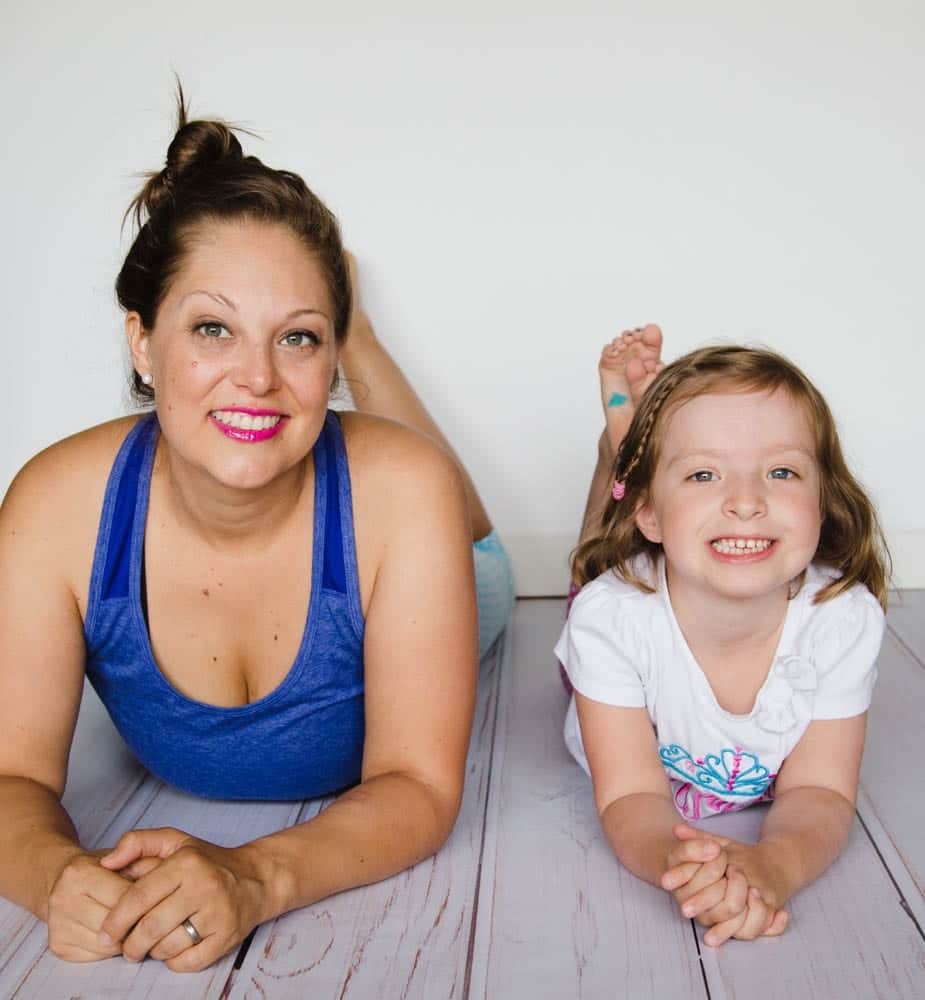 I had a ton of leftover Riley Blake polka dot knit (even though the pattern only used 1 yard each) and wanted to do something coordinated,  but not super cheese.  And who doesn't love bright colors and polka dots!  Me, me, meeeeee!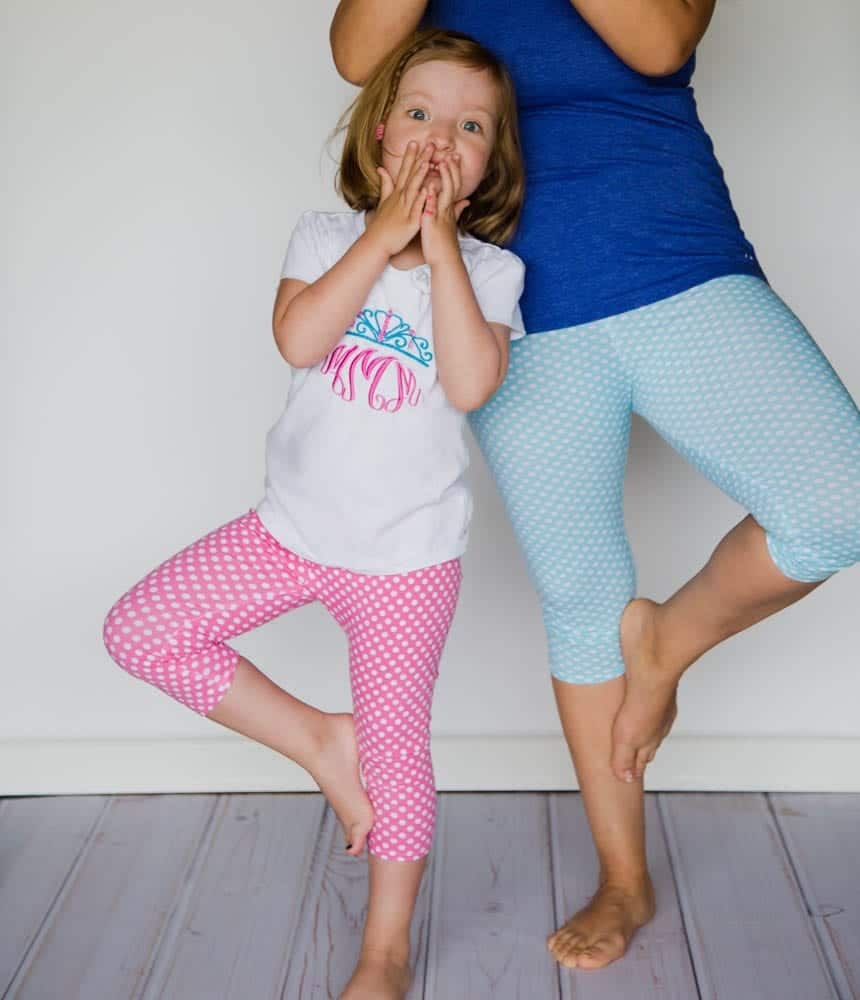 The pattern is from Everything Your Mama Made and More (EYMM) and comes as a mommy and me bundle.  It comes in a couple of different lengths and has a fold over waistband which I really like a lot (and so does my mommy tummy, wink.).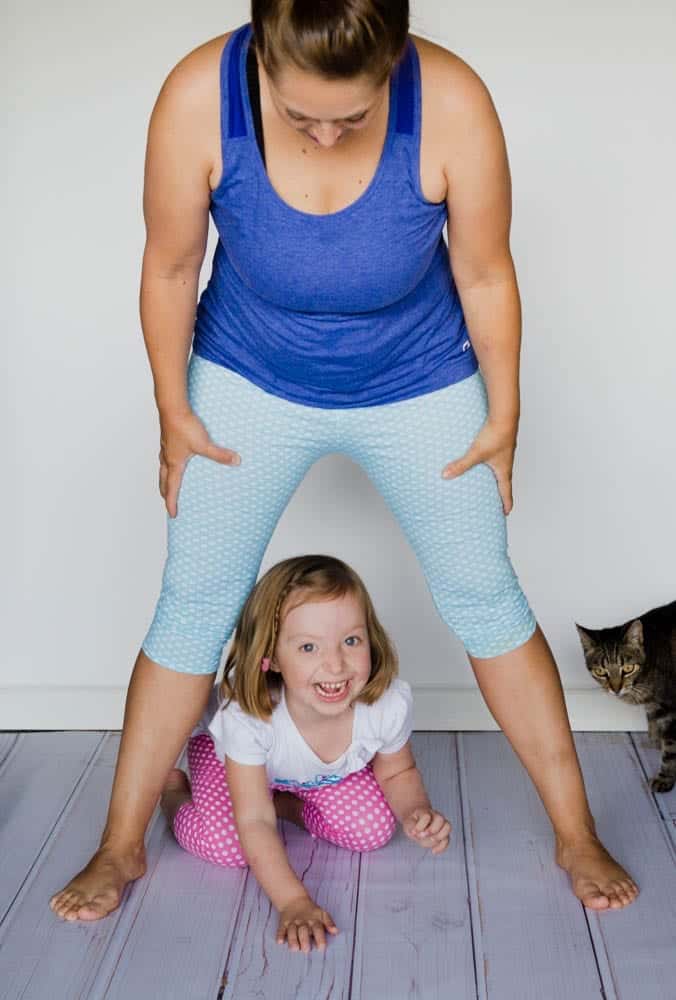 You might have noticed that I don't usually appear on the blog that often (the kids are way cuter - duh), but I actually had a ton of fun finding poses and taking pictures with McKenna.  We tried handstands, yoga poses, and even had a dance party.  Crawling through my legs was her idea, which she thought was so funny - if you can't tell by her smile.
And....the cat photobombed us!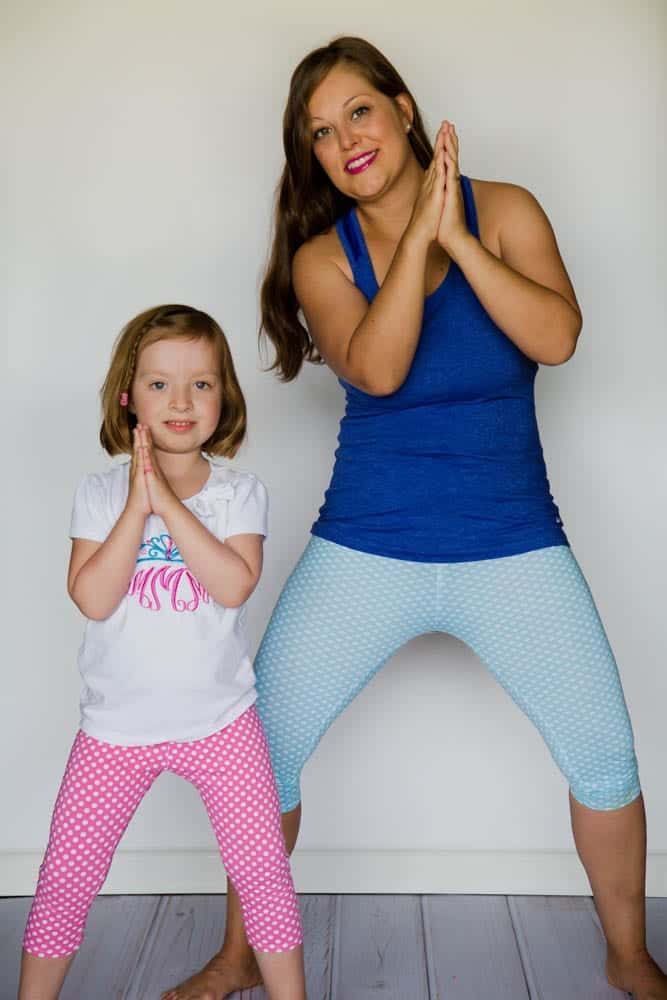 Namaste ya'll!  (hehe)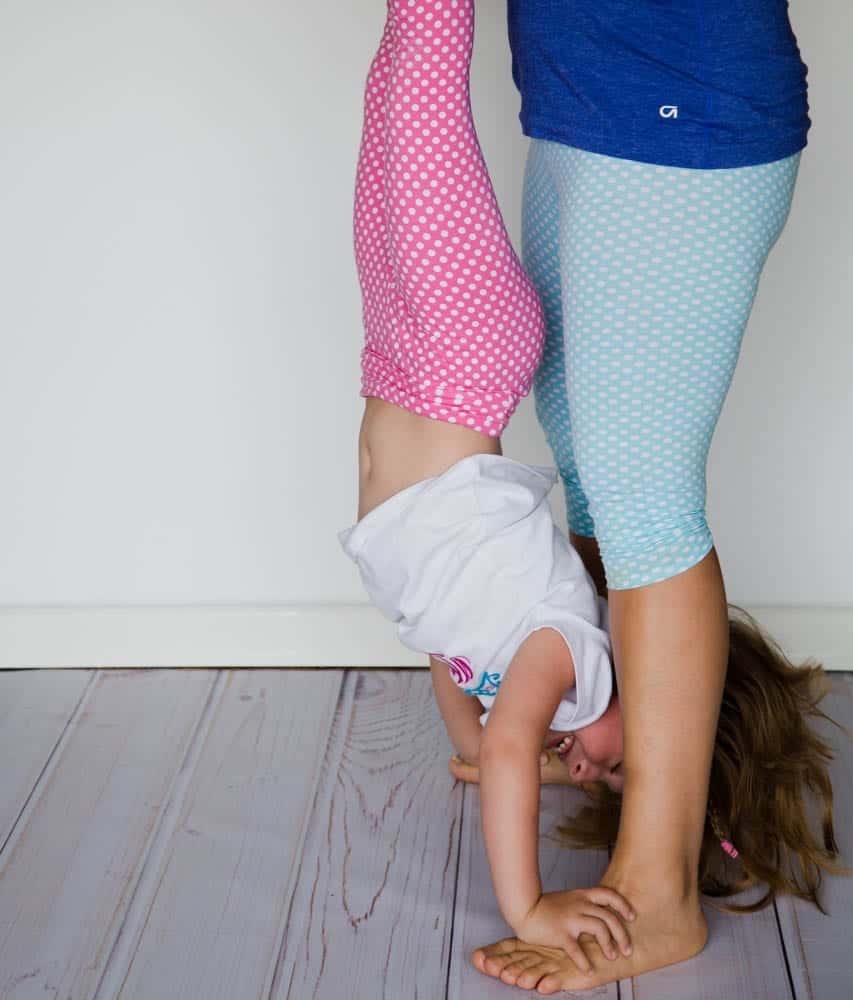 These pictures turned out so well and I just love how blogging allows me to take such memorable pictures of my girls.  I know that I will love looking back at these.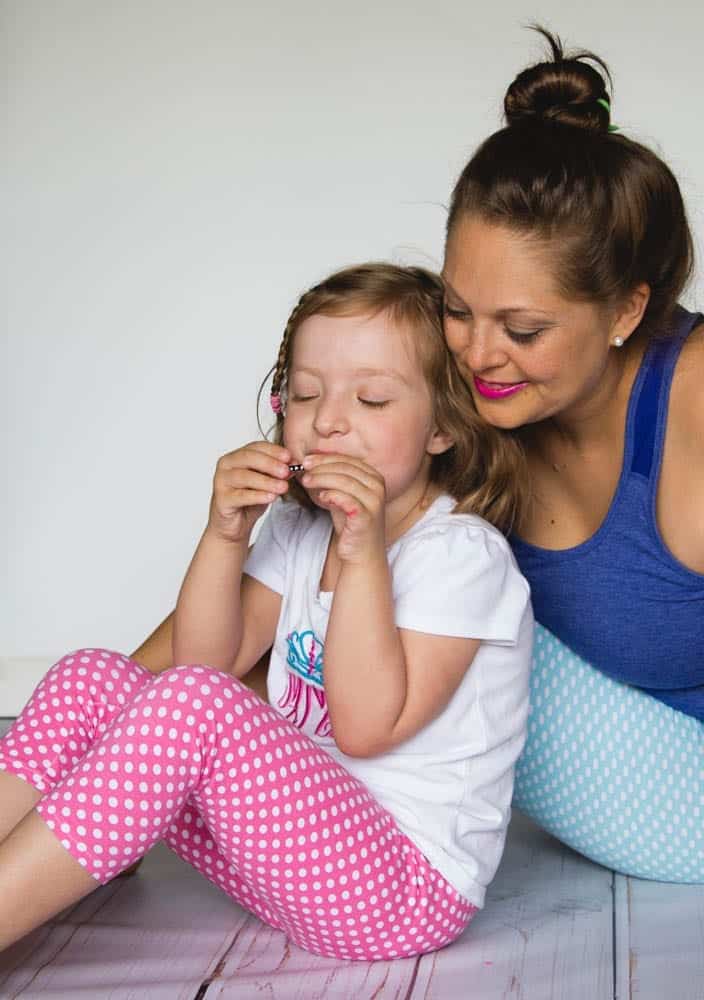 This might be my favorite <3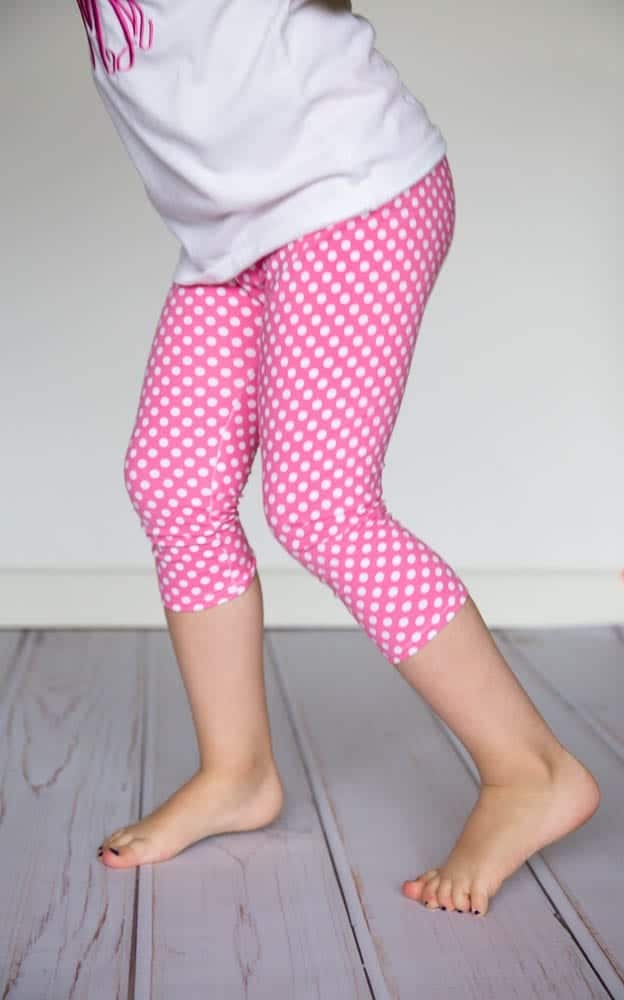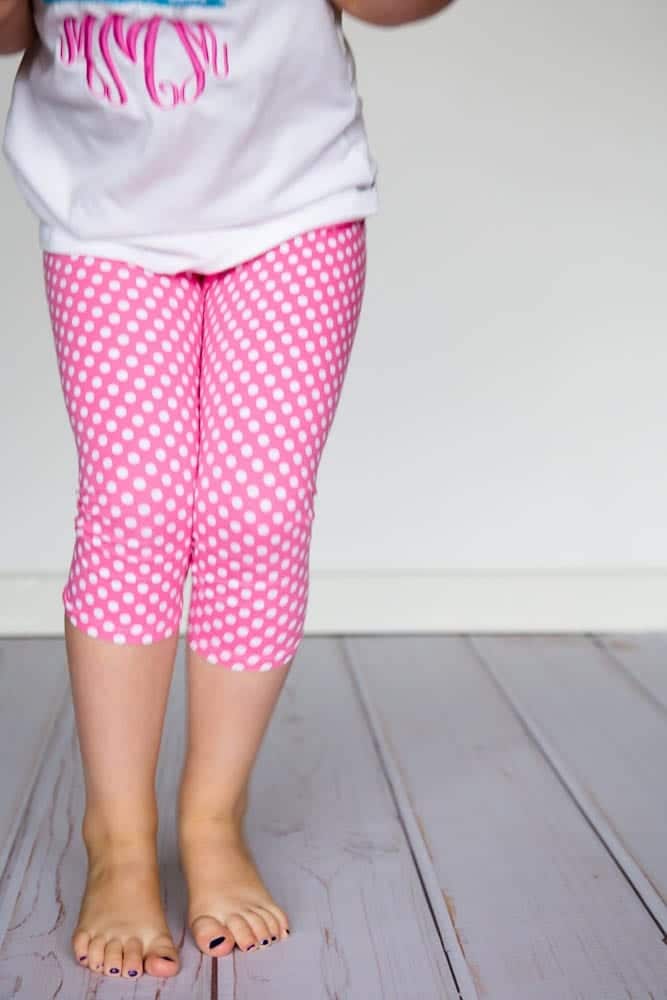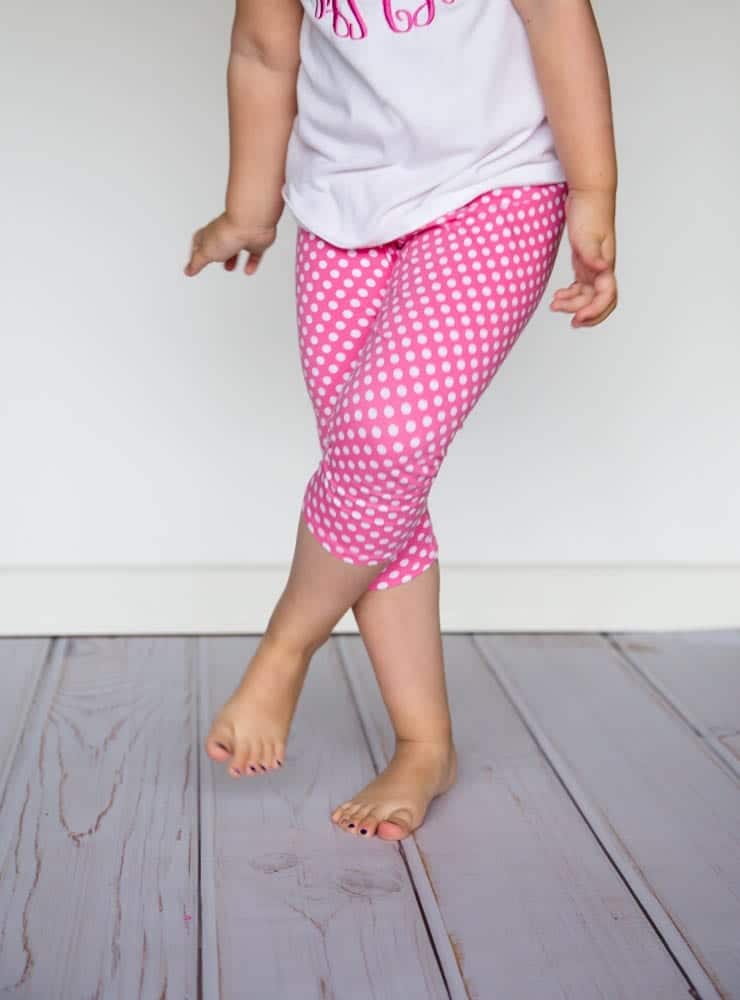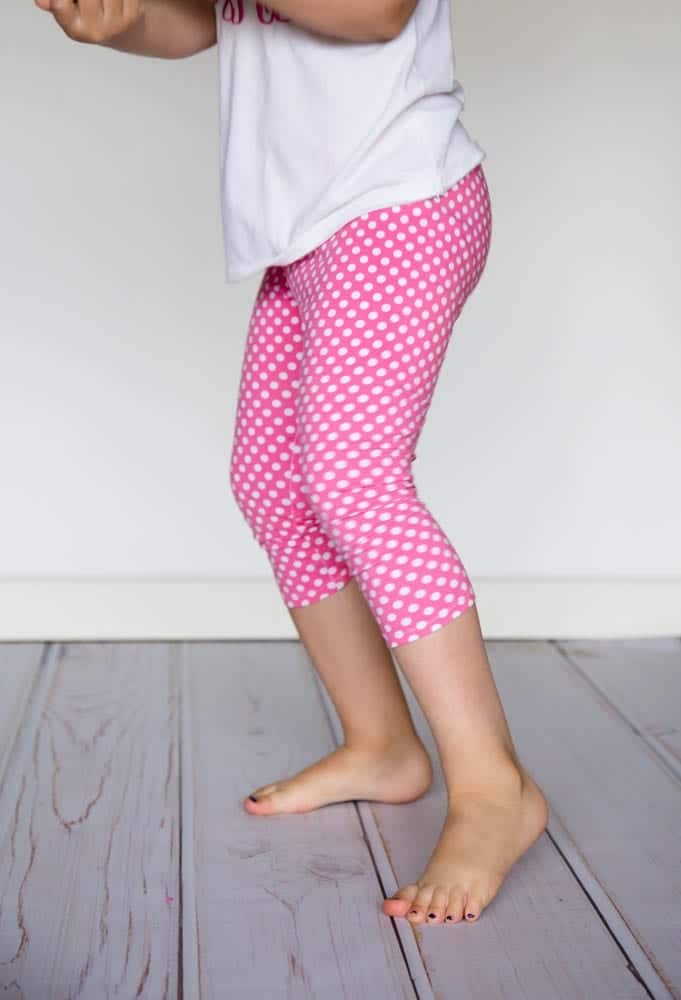 EYMM is also celebrating their 2nd Anniversary and having a sale to celebrate!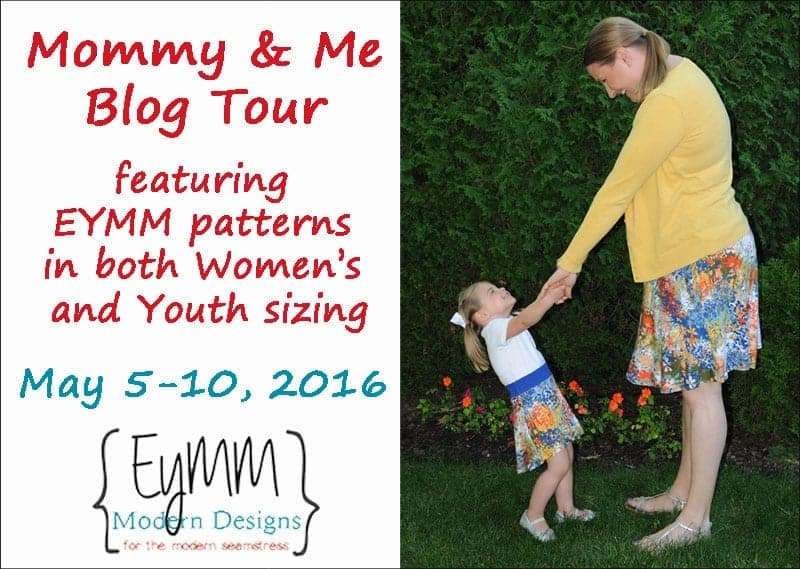 Make sure to check out all the stops on the EYMM Mommy & Me Blog Tour! (Note: the direct links below won't work until their scheduled day, but feel free to click through and check out their blogs any time!)
May 6
The Wholesome Mama, Wally and Grace, Call Ajaire
May 7
Rebel & Malice, Blessed x Five, Coral + co.
May 8
Welcome to Our World, Analog Bytes, Pear Berry Lane
May 9
Sewing by Ti, Pretty and Precious, Creative Counselor
During the tour, all Mommy & Me Bundles are on sale!  Use coupon code MOMMYANDME2016 on the EYMM site to save 25% on any Women and Youth Size Pattern Bundles until May 10 at 11:59pm PST (note: build your own bundles are excluded from this sale).