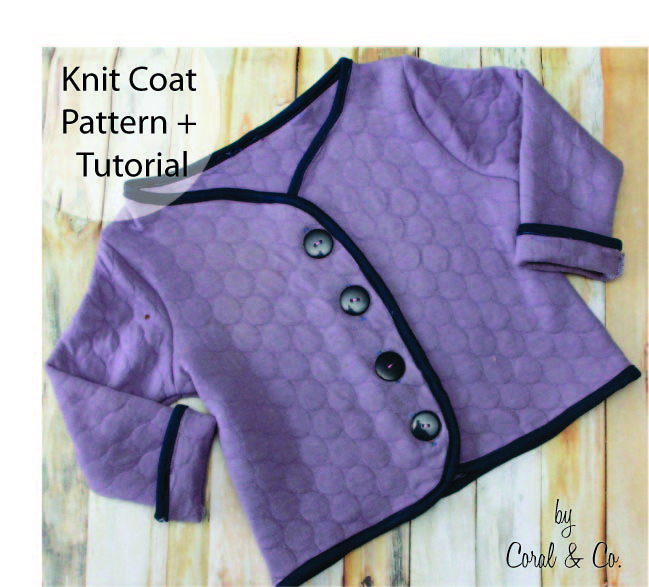 It is still Kids Clothes Week and I have my upcycled look to share with all of you. PLUS a free pattern and tutorial. I used a quilted knit fabric for this project, but it would be great with a fleece or french terry cloth, or even an old sweatshirt. This project is pretty quick (which is really the only kind I like) and turned out adorable.

Here's the upcyle: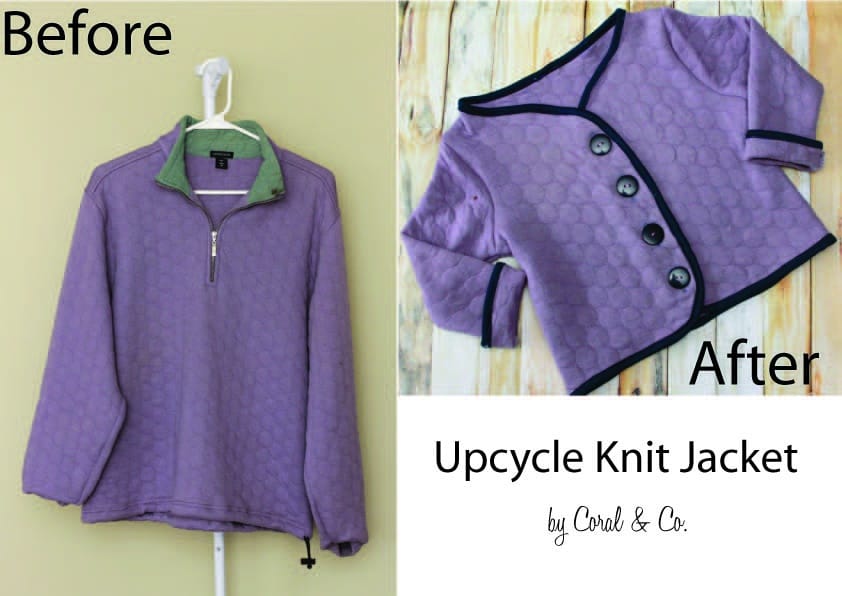 I've included an image of the pattern for you to see. You can find the pattern download at the bottom of the page.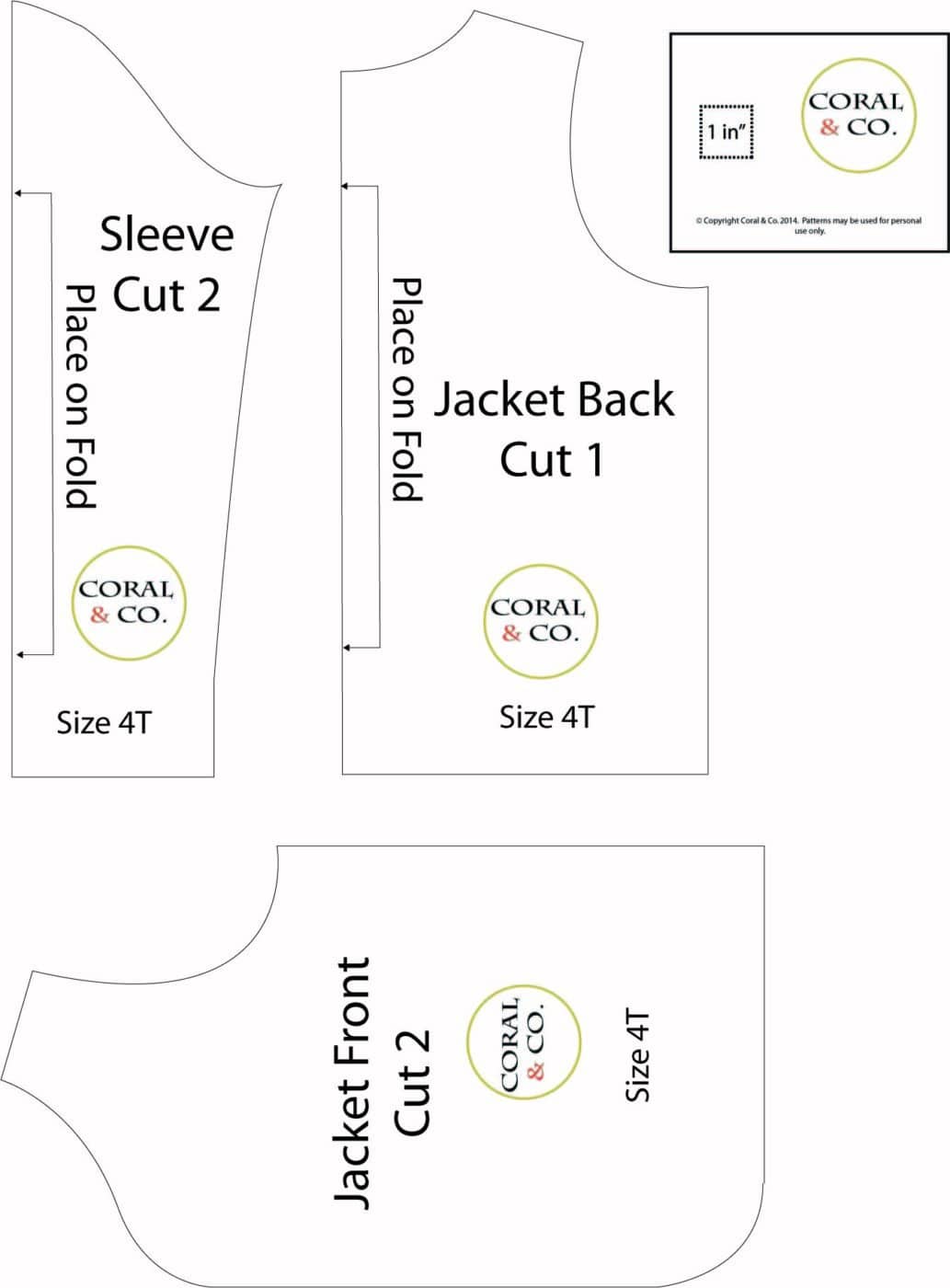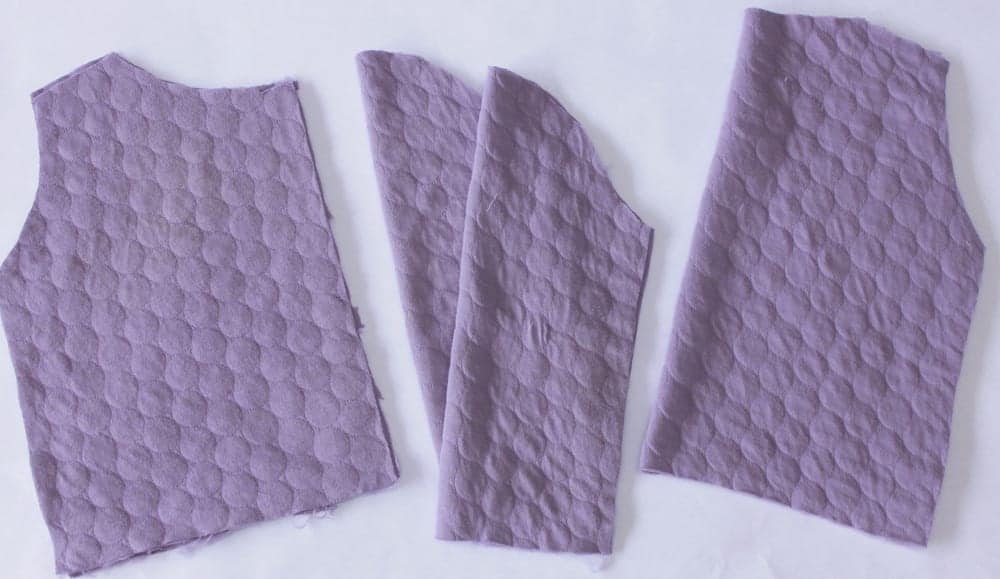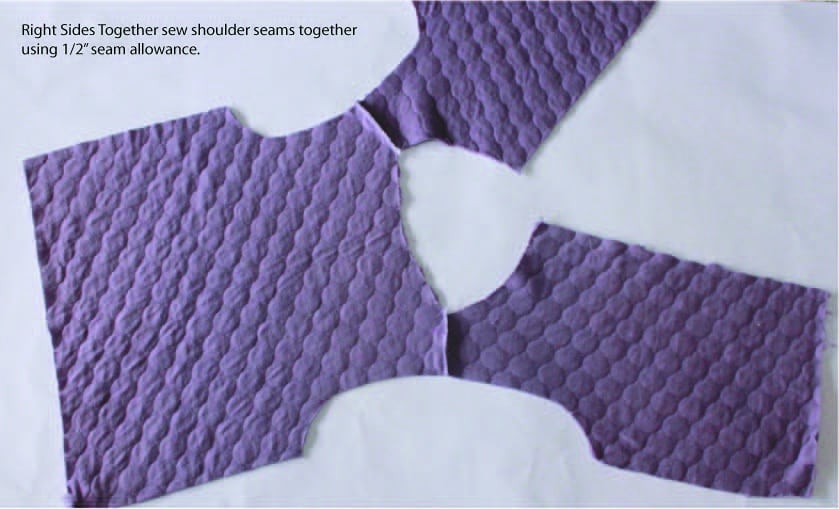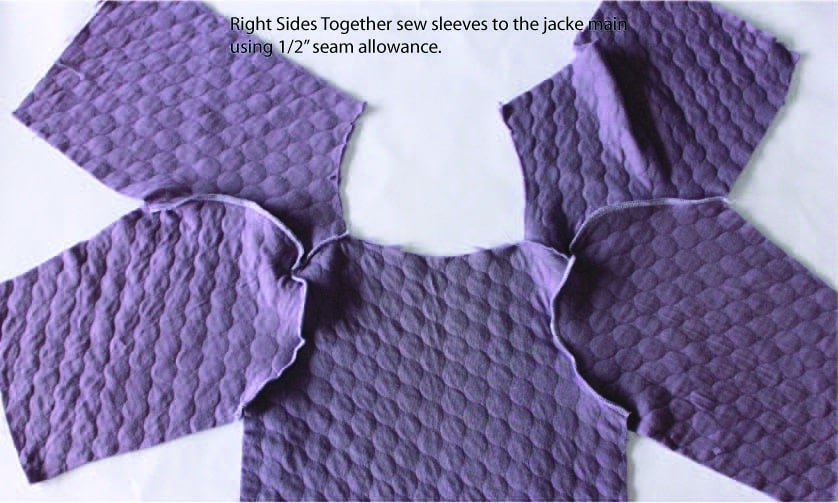 You might notice the jacket front opening has square edges in the picture. I decided to change it to a rounded corner after I started sewing to make attaching the binding simpler.
Don't pay attention to the binding around the jacket in this picture. It should not be attached yet, I forgot to get a picture of sewing just the arm and side seam.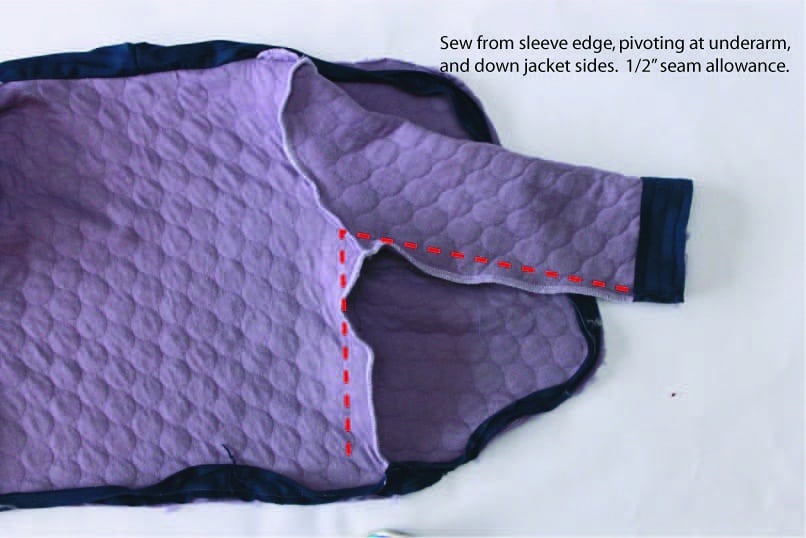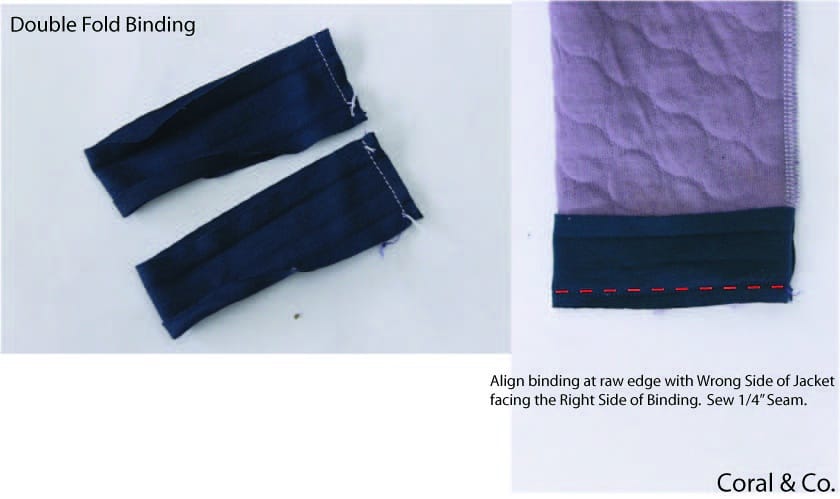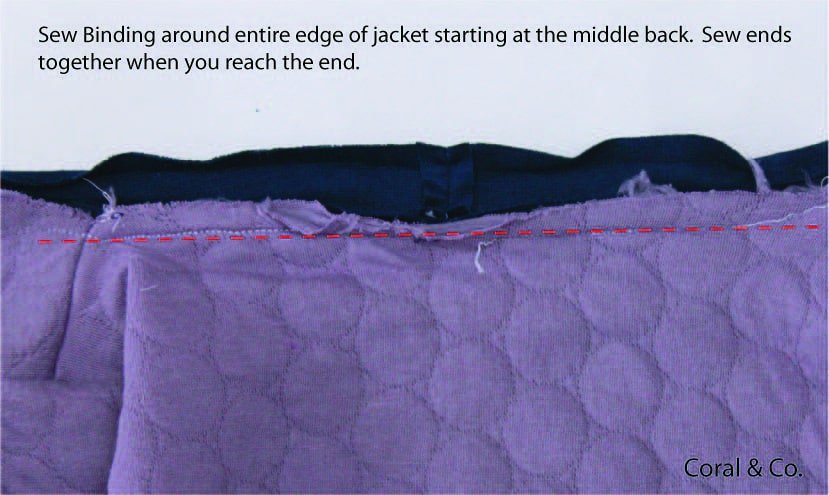 You will need 2 pieces of binding 9" by 2". Fold binding in half lengthwise and iron, then fold in edges in to meet the middle fold and iron. Then sew using 1/4" seam on short ends.For the jacket binding you will need approx. 65" x 2". I was using fabric in my stash and had to piece together three strips. Start sewing just like above at the back middle. Sew around the edge of jacket and when you reach the starting point, sew both pieces of binding together and trim away extra fabric.