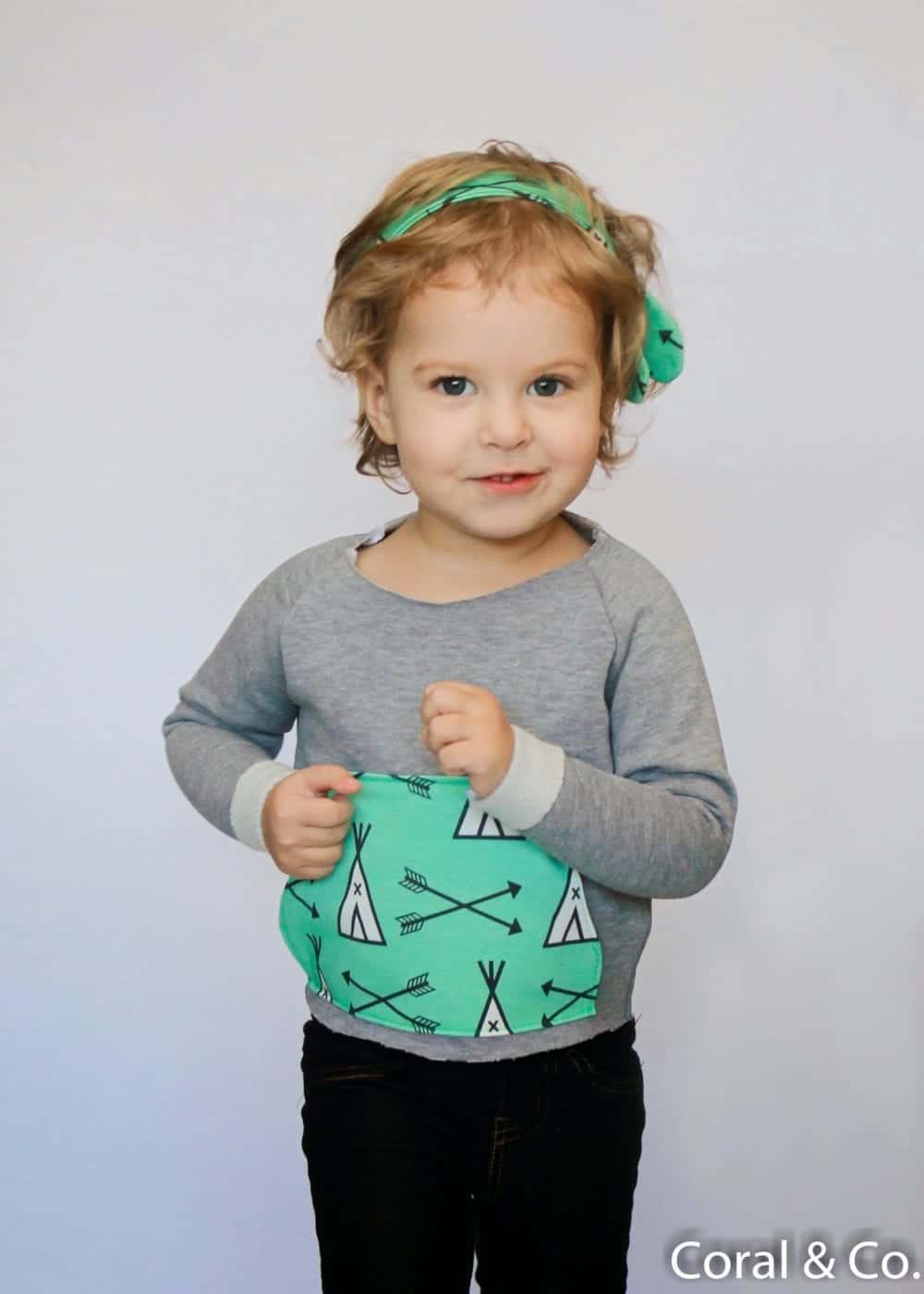 Do you remember the awesome 80's movie Flashdance where she dances, kicks, and sweats her way through the whole movie in a ratty cutoff sweatshirt? Me too. And I loved it, so much that I had to do a DIY Kids Sweatshirt Upcycle.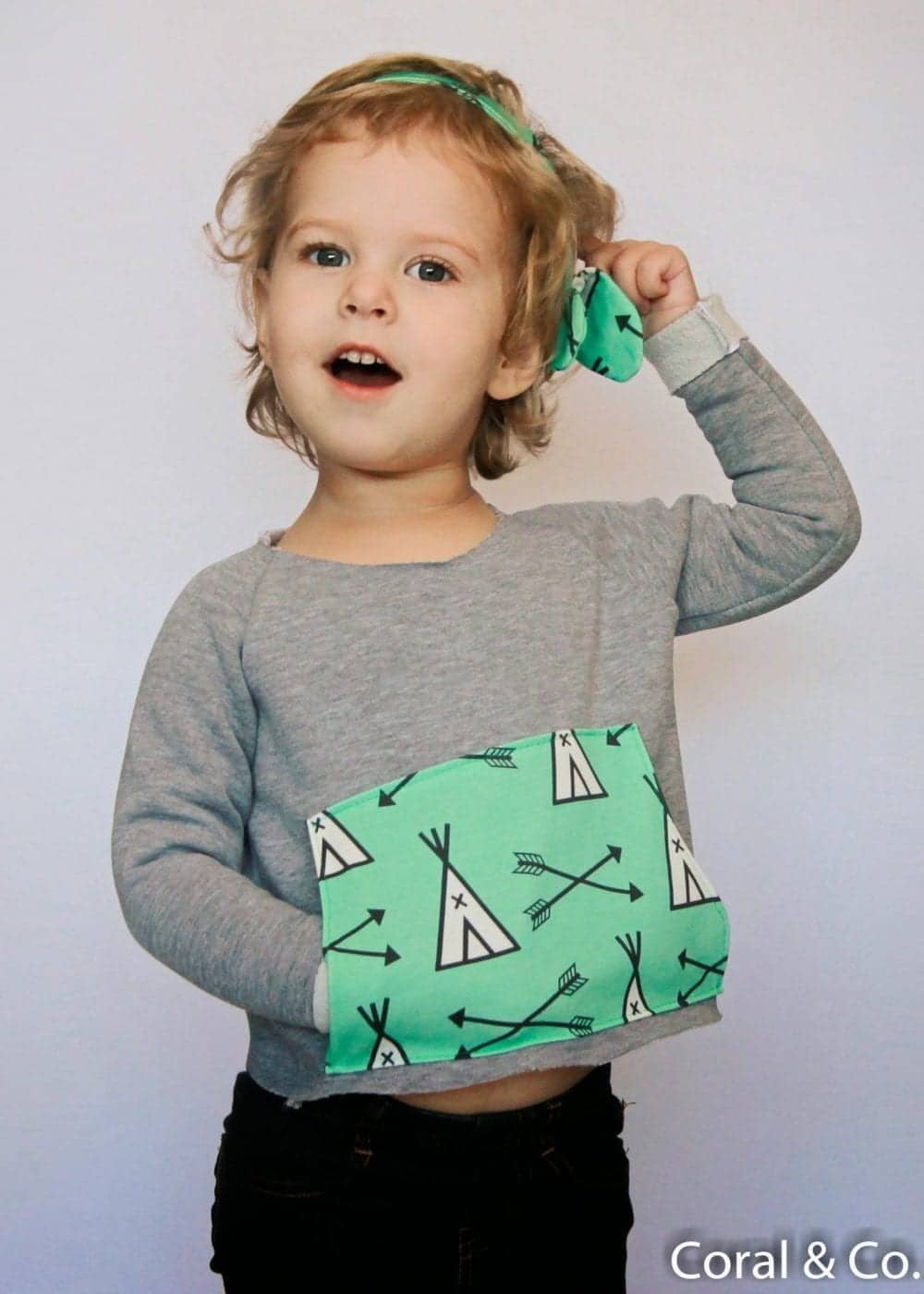 I know, I know its got about the cheesiest of plot lines but who doesn't like cheesy dance movies (can you say "Save the Last Dance" anyone?)? I was totally the kid who was trying to imitate every step of "Dirty Dancing" as a tween. Only the dance steps, I swear.

DIY Sweatshirt Upcycle
Ok, so you get it. I love dance movies, and even though my kids only dance movie experience involves a certain mouse named Angelina in a ballet costume, I couldn't help myself. I upcycled my husbands old sweatshirt into a kid friendly "Flashdance" outfit, added a cute pocket with a this trendy fabric from Spoonflower and styled it with a knot headband out of the same fabric.
I didn't bother hemming any of it since this was the look I was going for. Plus, it makes it that much quicker to sew.

I'm going to admit I was pretty geeked out seeing my kid rockin some 80's style. I may have to keep this up. Next week I will add a pattern and tutorial for all of you to have fun creating this look.