Do you love National Donut Day? This Donut SVG for Cricut is just too cute and perfect for celebrating Donuts on any occasion! Ok, who am I kidding, everybody loves donuts! Old fashioned, frosted, sprinkles, cream filled...mmmm, I'm getting hungry. haha.
No matter what your favorite donut flavor is, we can all agree they are pretty hard to resist. So the next time or anytime you need an excuse to celebrate, use this fun donut saying to tell your friends way that you will "See You Around Like a Donut" for a witty take on your favorite frosted treat.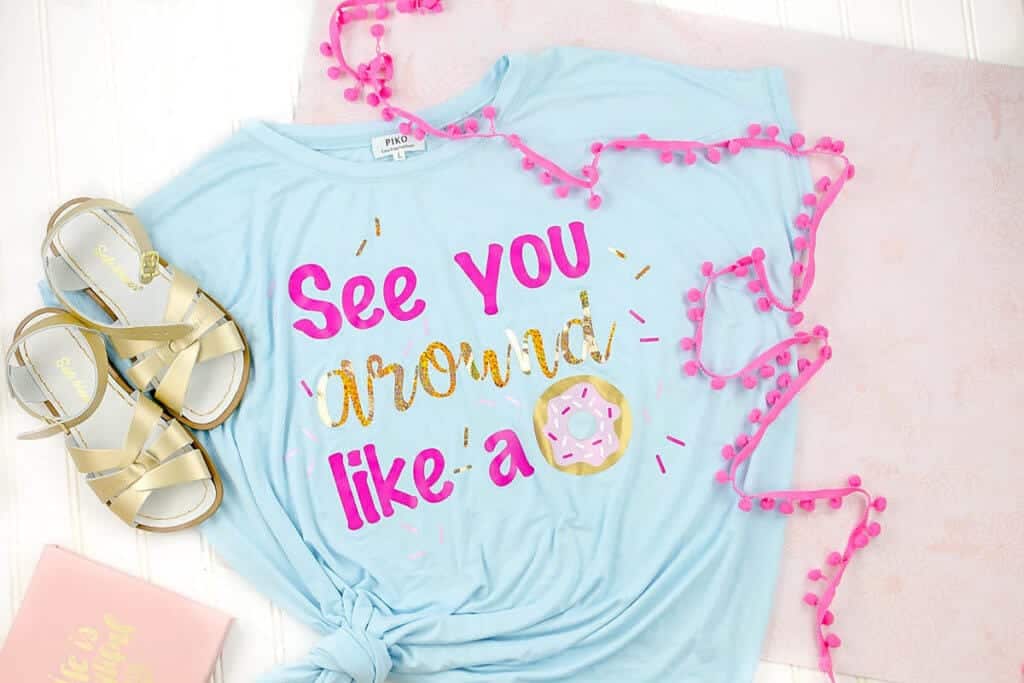 Donut SVG for Cricut Supplies Needed: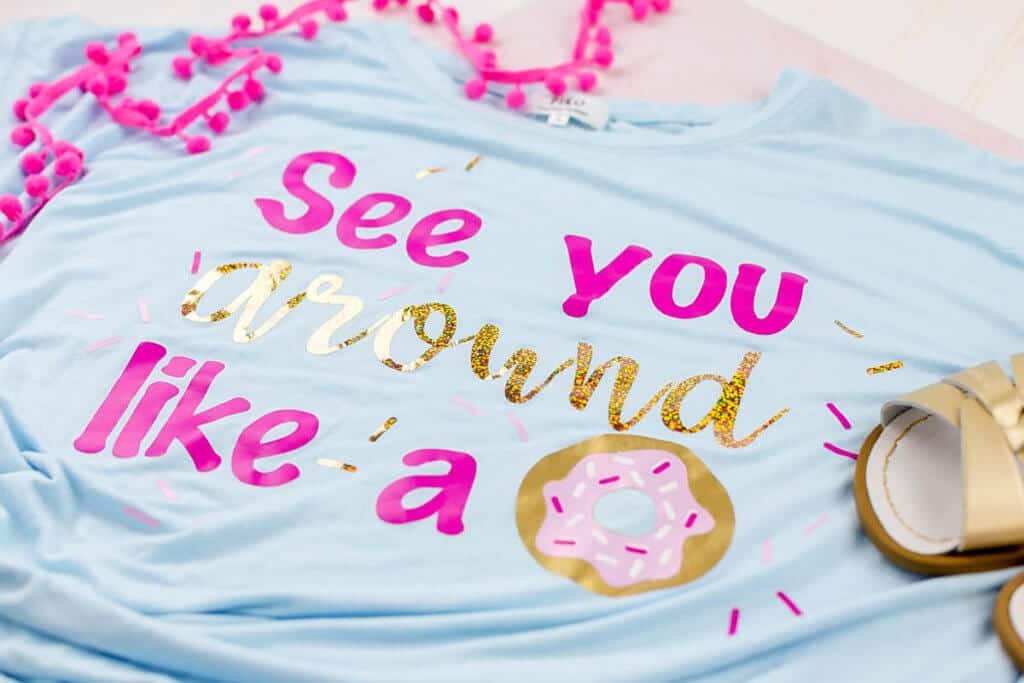 To make the Donut SVG project the way it is pictured you will use:
Pink Sportflex: "See", "you", "like", "a", and sprinkles
Gold Sportflex: Donut base shape
Gold Glitter Iron on: "Around" and sprinkles
Petal Everyday Iron on: Donut frosting and frosting
White Sportflex: sprinkles on donut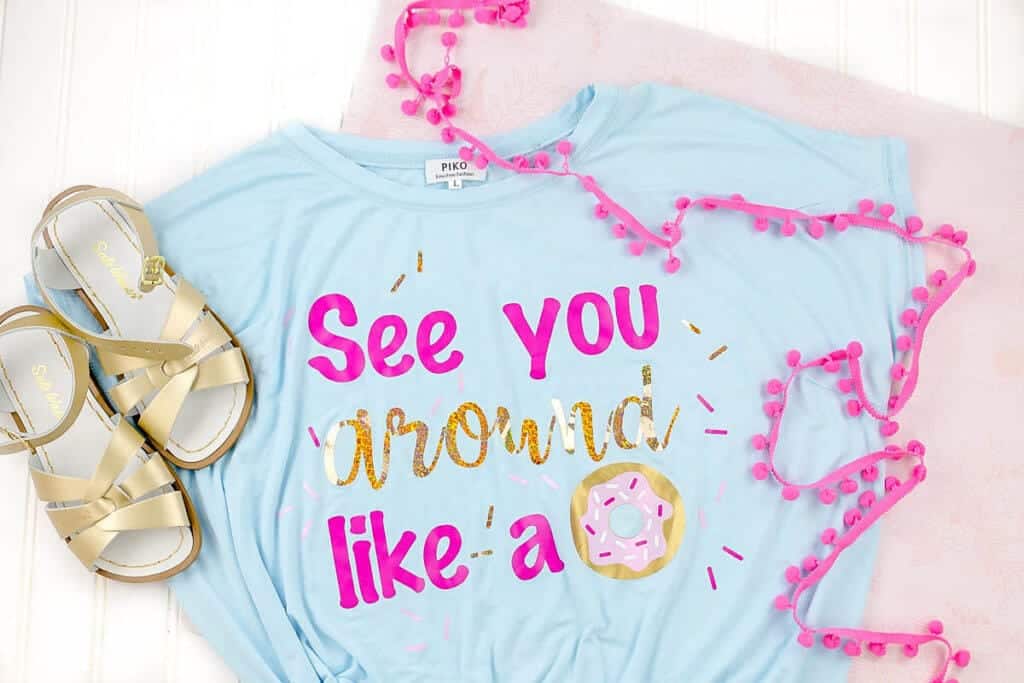 Donuts are the perfect theme for any party! This year we are going to go full out on a donut themed birthday party and these donut SVG t-shirts will be a serious hit. I am all about gold donuts with pink frosting! Make the See You Around Like a Donut in Design Space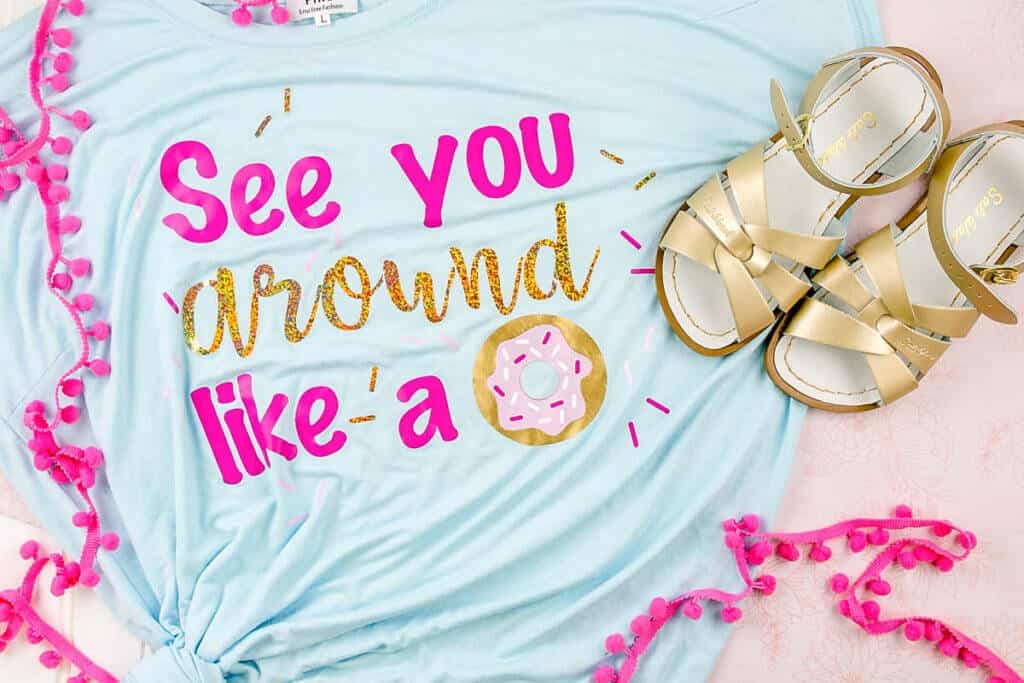 If you like all things colorful and fun you might also like these Unicorn SVG t-shirt projects!
Pin the Donut Saying T-shirt to Make Later!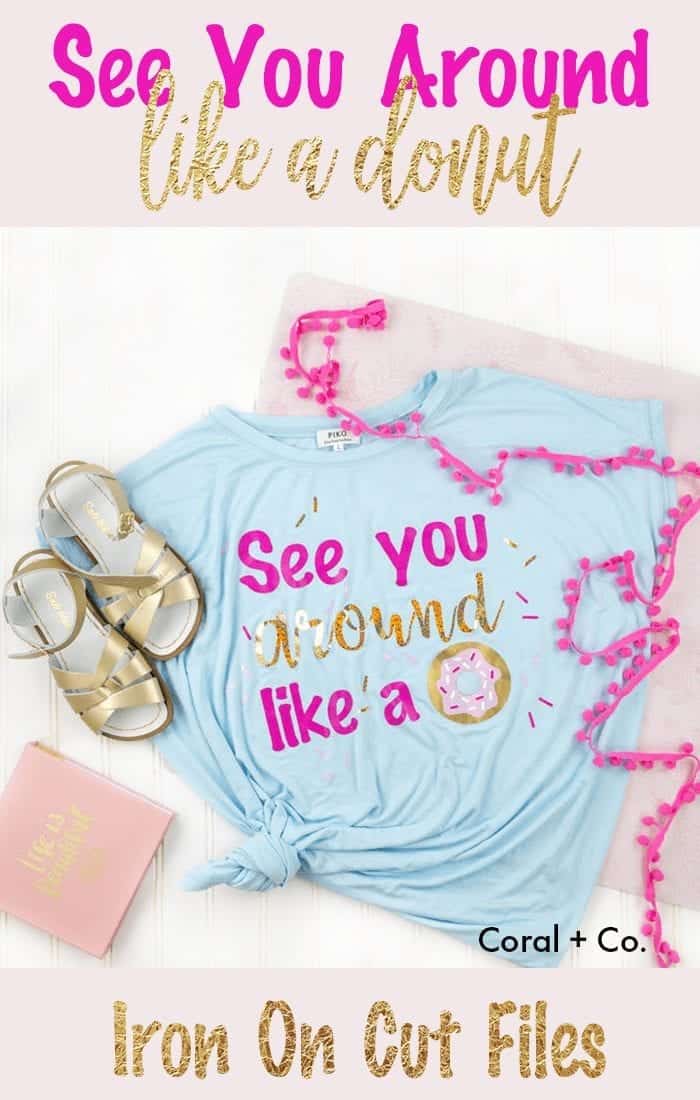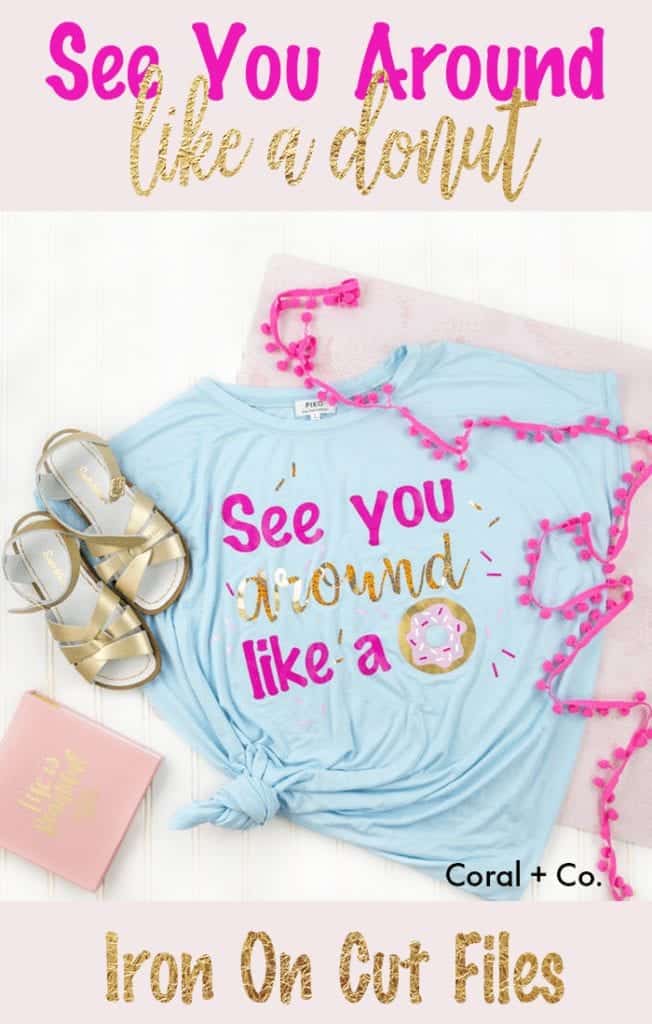 Get in the spirit of National Donut day by making a Donut SVG T-shirt! Frosting and sprinkles are perfect for any occasion!