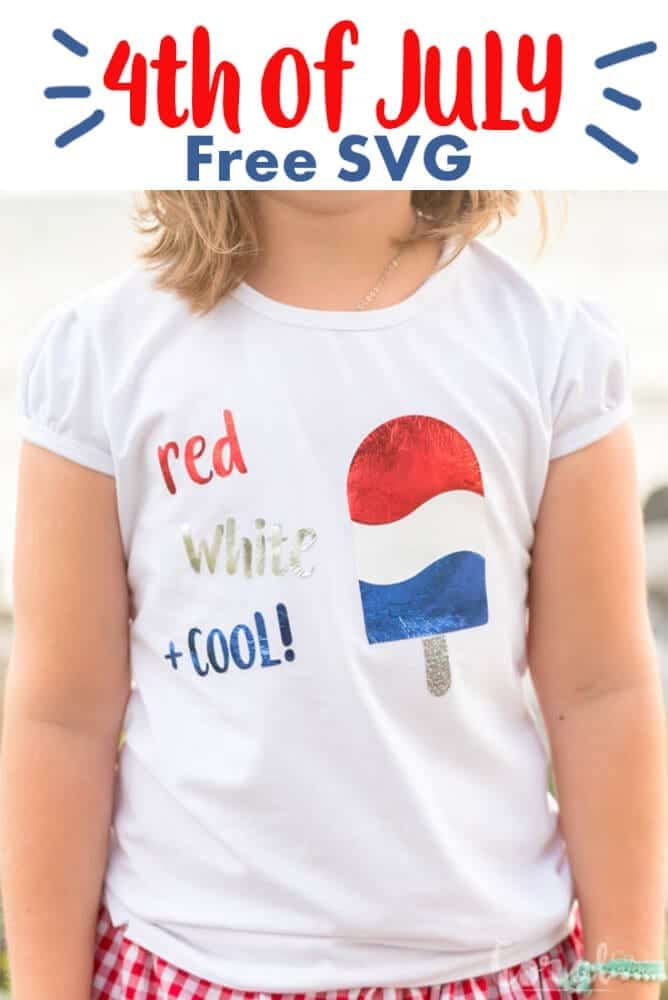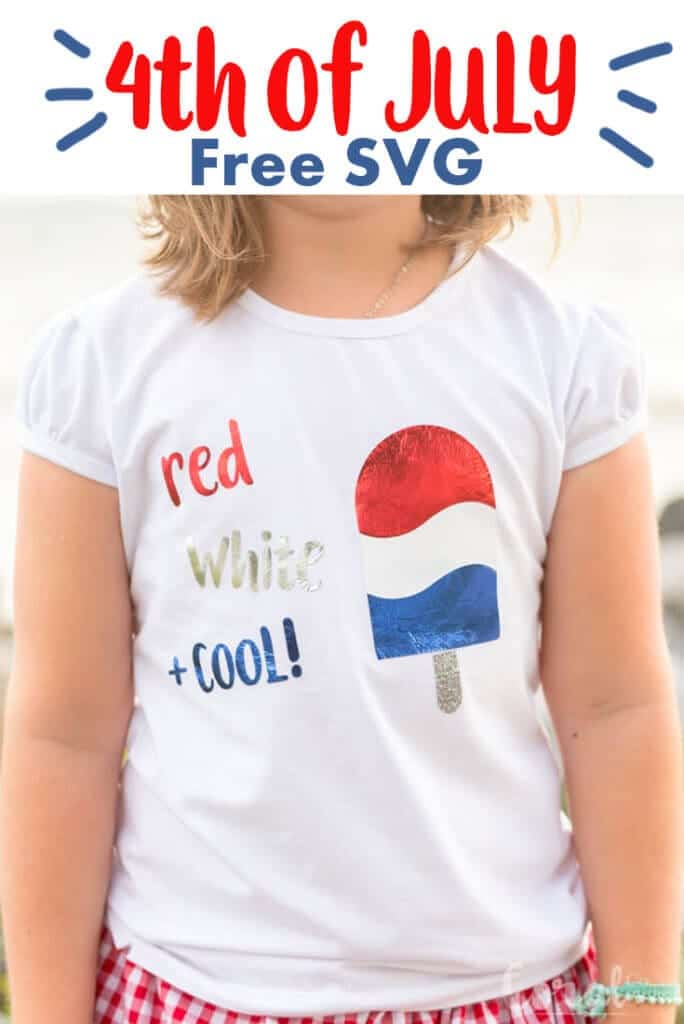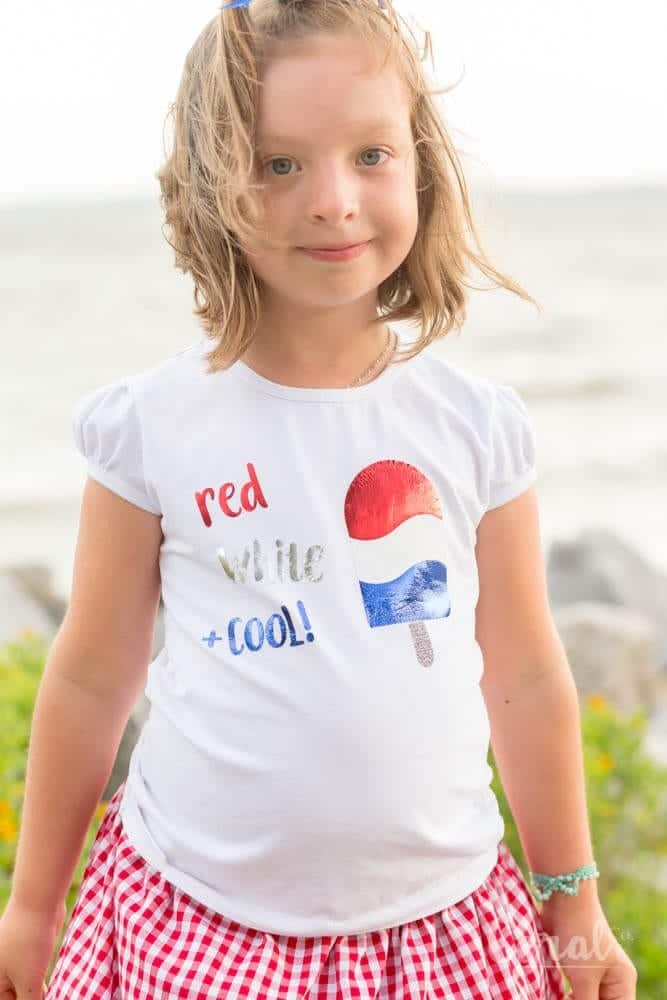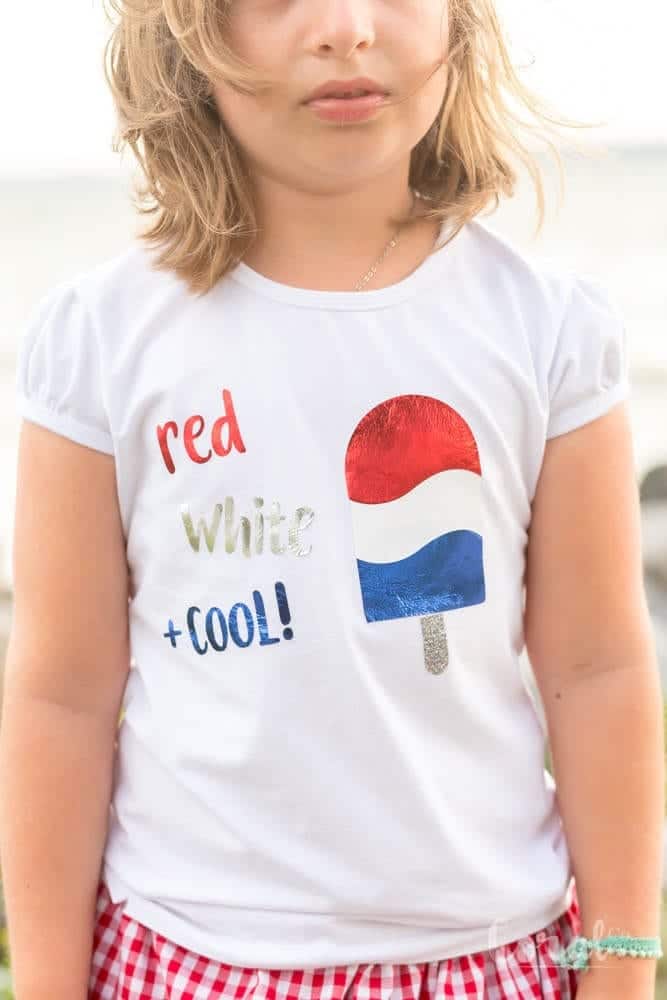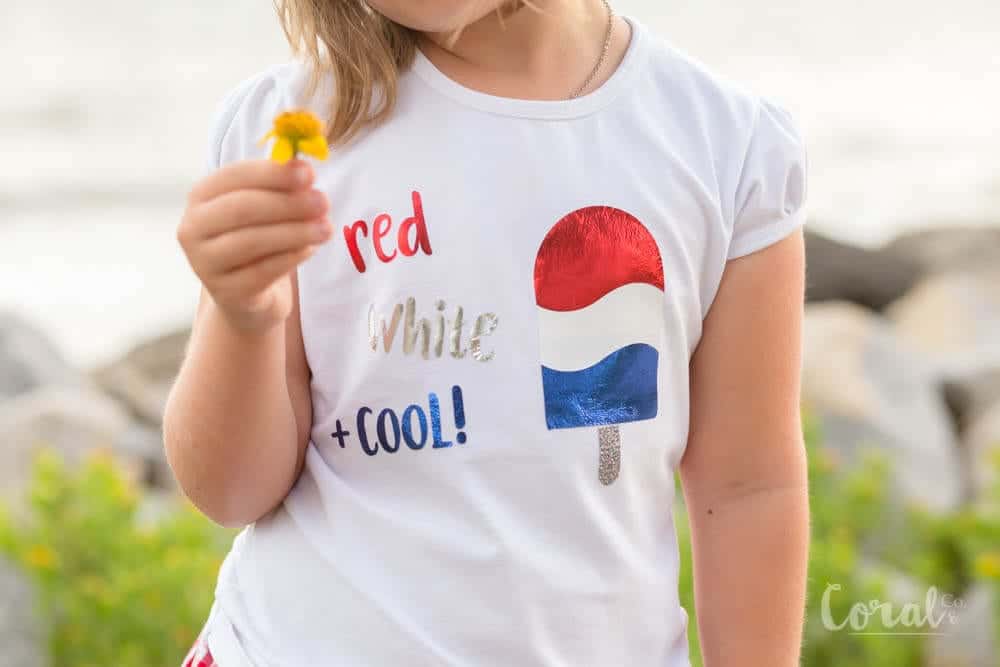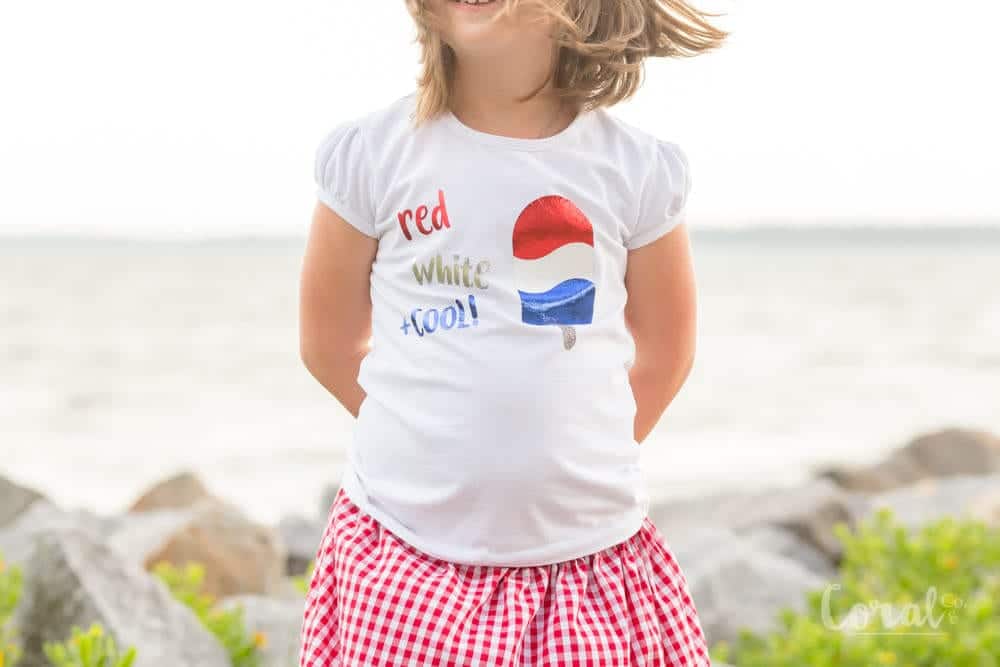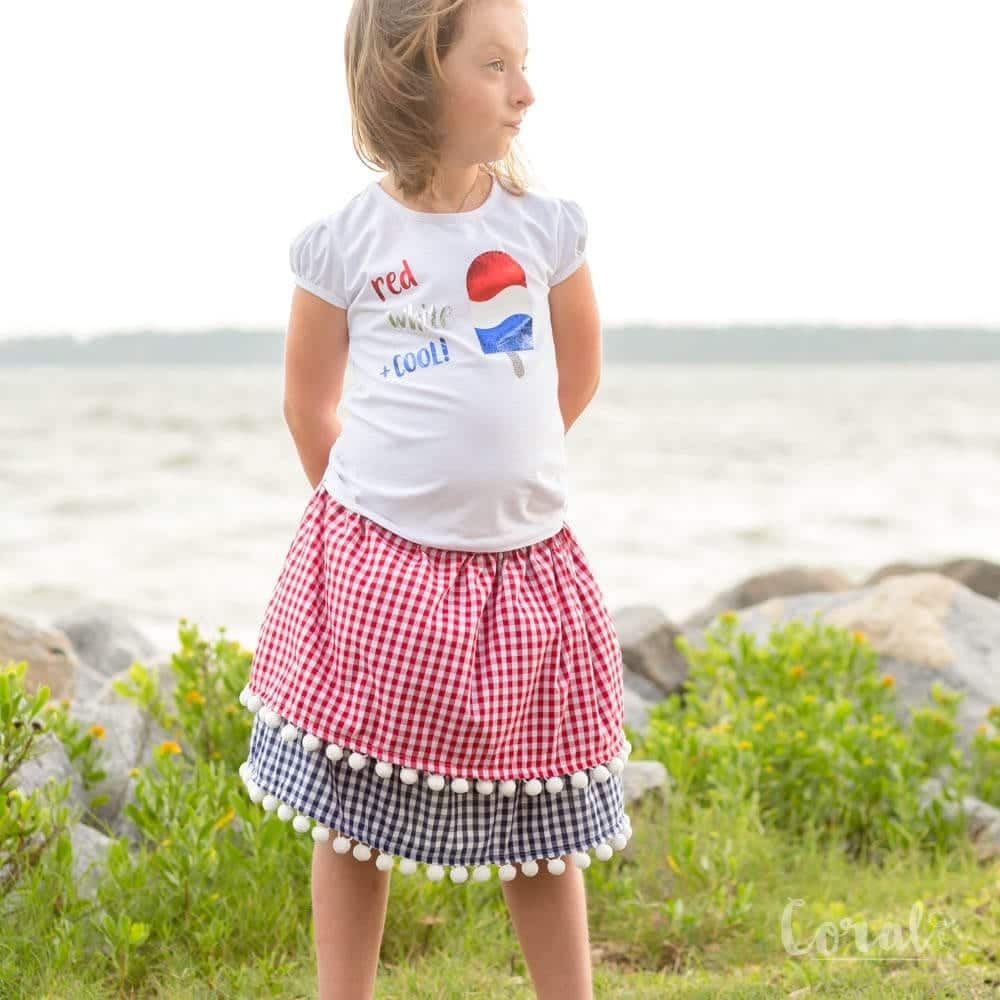 Can you believe the 4th of July is less than one month away! Yeah me neither. I always like to whip of some t-shirts for the fourth of July so today I am sharing a Free 4th of July SVG file with you. My kids were super excited to discover rocket popsicles for the first time so I definitely had popsicles on the brain when I was creating these! Popsicles have to be one of the best things about summer so making a free 4th of July svg about popsicles was totally fun!
I used Cricut iron-on foil for the red, silver, and blue. And used iron-on glitter rainbow for the stick. The white was made with some leftover sportflex that I had which is hands down my favorite type of iron on. It really sticks and stretches with the shirt. You can find the puff sleeve white t-shirt on Amazon. When you cut out the free 4th of July SVG you are able to position the words any way that you would like. I positioned them at a bit of an angle for a little bit of fun. We headed on down to the lighthouse near the pier where I live to take some pictures and it was crazy windy, as you can probably tell from her crazy hair! It was a beautiful time of day and the tide was high coming right up to the rocks on the shallow strip of beach that is in this part of the island. I wanted to make a complete fourth of July outfit so I made the red, white, and cool t-shirt to match the really fun pom-pom and red and blue gingham skirt she is wearing, here is the free 4th of July skirt pattern. She will be totally decked out on the 4th of July. The girls love to ride their bikes in the parade and this outfit is perfect.
I will have the tutorial for the 4th of July skirt up next week, but in the meantime, you can make a shirt! If you are looking for more 4th of July sewing inspiration check out this list of Patriotic Inspired Sewing Patterns.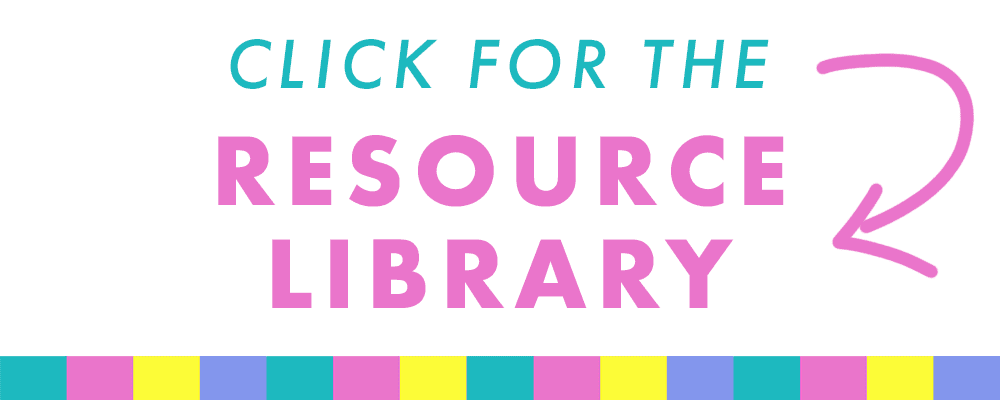 The Free 4th of July SVG can be found in the Resource Library