I just wanted to pop in with a quick post to introduce my new quilt pattern - Made Modern in  this month's issue of Love and Patchwork Magazine.  It is a bright and colorful baby quilt pattern that is a modern take on the traditional old maid's block.  The bright colors and over sized blocks of this quilt are so cheery and scream summer to me.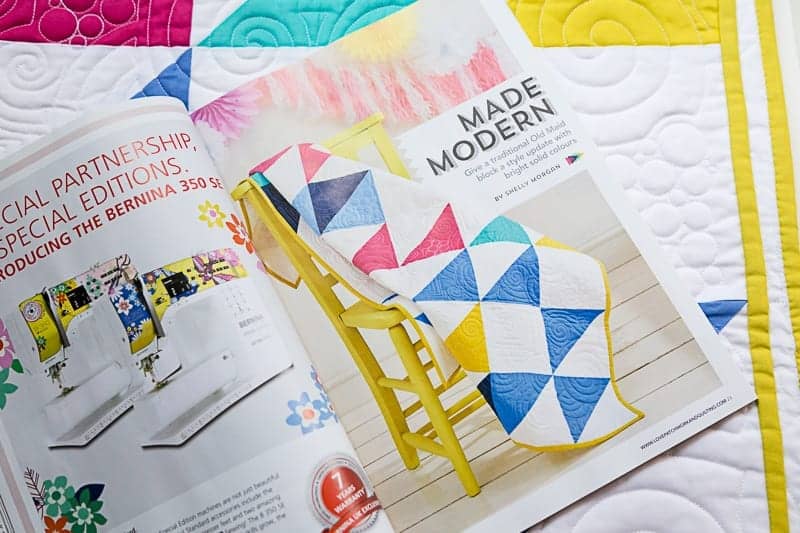 The pictures of the quilt in the magazine are just delightful.  They capture the vibrancy of the quilt and the Uh-mazing quilting done by a local named Elizabeth Lee from Golden Isles Quilting.  She is truly a phenomenal longarmer and quilted the most gorgeous geometric pattern which is absolutely stunning.  It incorporates circles, squares, and pebbles that flow from one shape to another.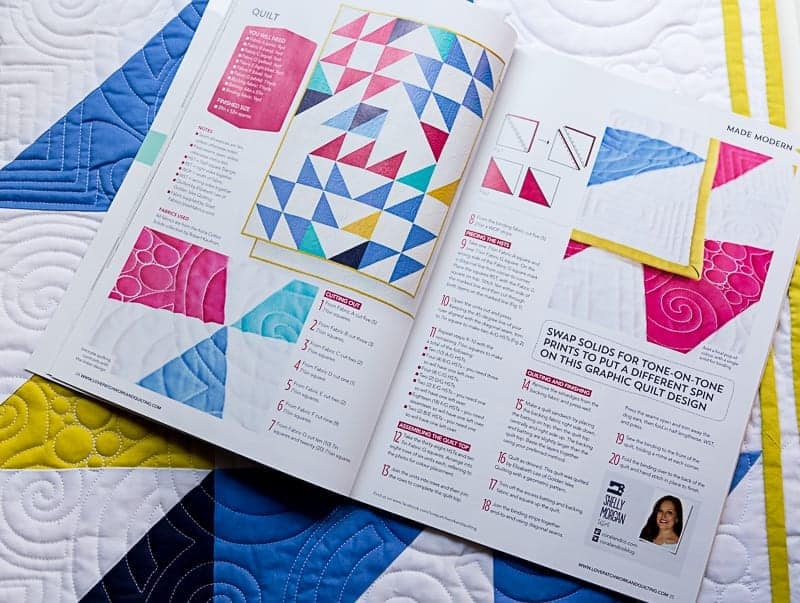 You can find it in Issue 48 of Love and Patchwork Quilting along with other fabulous modern quilts.