Flannel has to be on the list of almost everyone's favorite fabrics. It is soft and fuzzy and makes you think of cuddling up by the fireplace in pj's. It is readily available at nearly any fabric shop and overall is a great, low-cost affordable fabric to sew with. It also has a few wacky properties to it when it comes to sewing. So hang on if you are ready to give sewing with flannel a go, and check out these MUST HAVE TIPS FOR SEWING WITH FLANNEL FABRIC.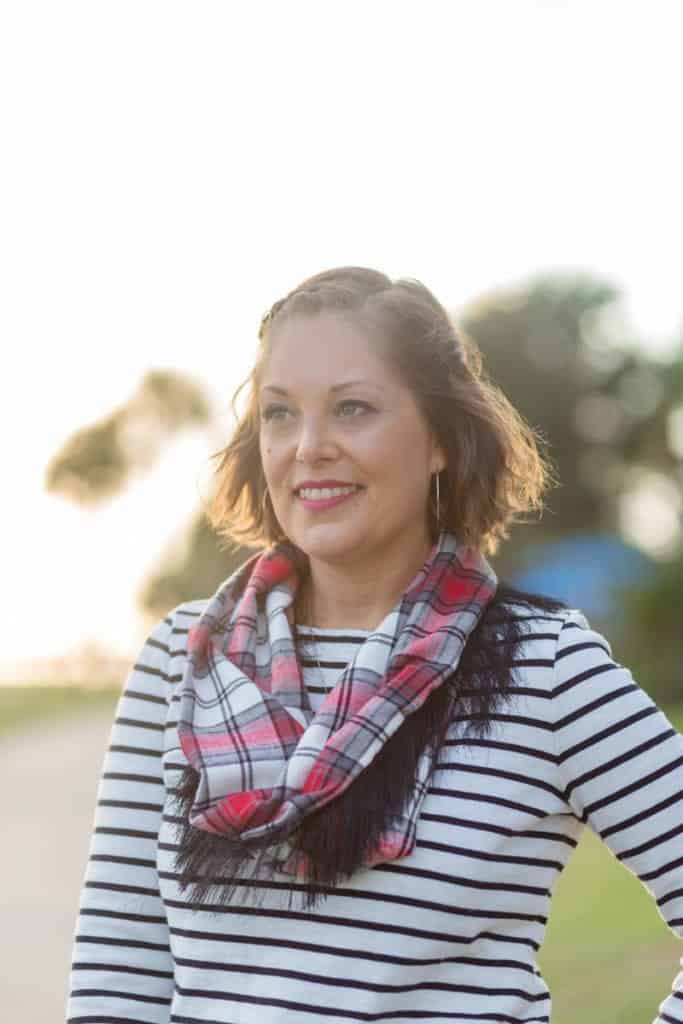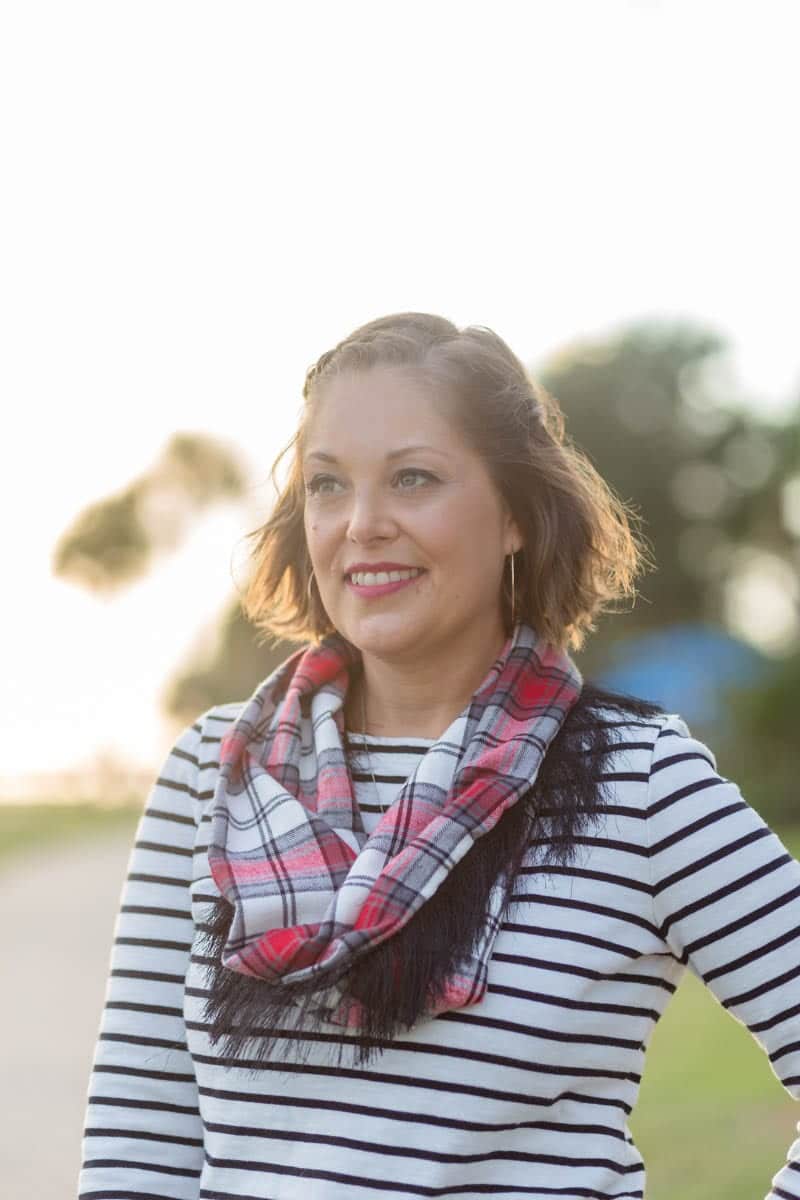 The Lowdown on Flannel
How is Flannel Made? Flannel can be made from wool, cotton or other synthetic fibers. Generally, most sewing takes place with cotton flannel. Why is it so yummy, soft and scrumptious? When being manufactured a fine metal brush is used to raise some of the fibers creating the "nap" or the wonderfully soft fuzzy feeling of the fabric that makes you want to rub it up and down on your cheek.
Flannel Quality. Did you know that the quality of flannel you are sewing with can make a big difference? Say what? Generally, the more expensive the flannel, the higher thread count. Often it is double-sided and will last longer and pill less. It also tends to fray less and shrinks less. I am a big fan of the Flannels made by Robert Kaufman Fabrics. I have found them to be nice and thick, they hold up well, have minimal pilling and are nicer to work with since the weave is a little tighter. Lower quality flannels have a lower thread count which means they will stretch and distort far easier. They also do not tend to hold up to wear very well.
Is Flannel Hard to Sew? Well....I guess it depends on how well you prepare for it. If you follow all of the tips below it should be a breeze. But if you just jump in thinking its no different than regular quilting cotton, you are likely to come out looking like you just took a polar bear plunge. No, I kid. It's really not that bad. It may make you say a few bad words, but once you learn how to work with it, you will be able to handle it like a pro.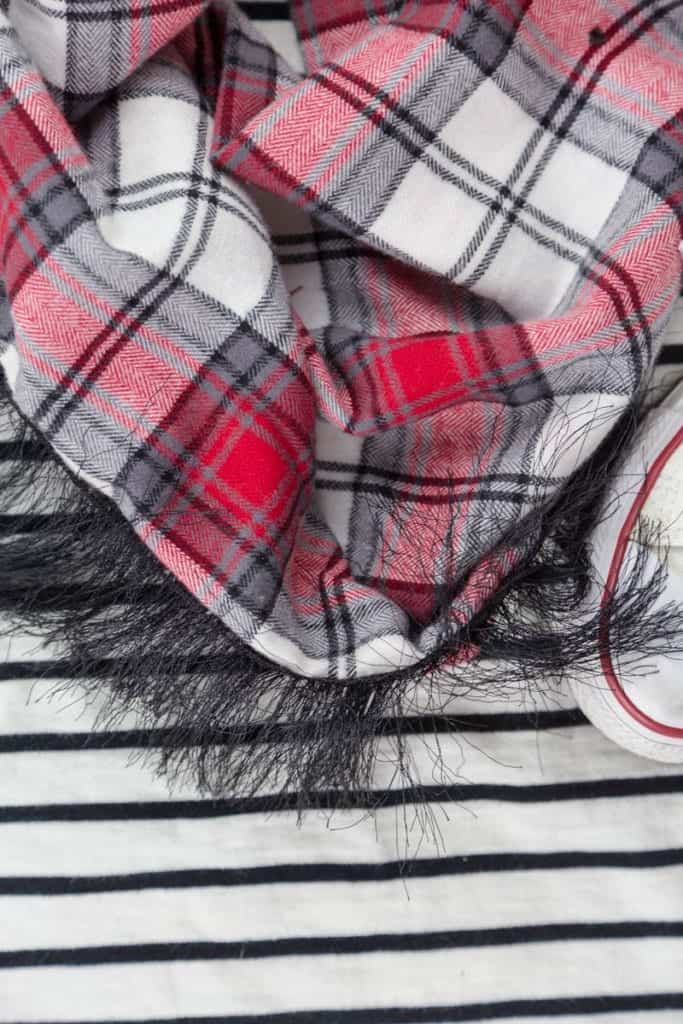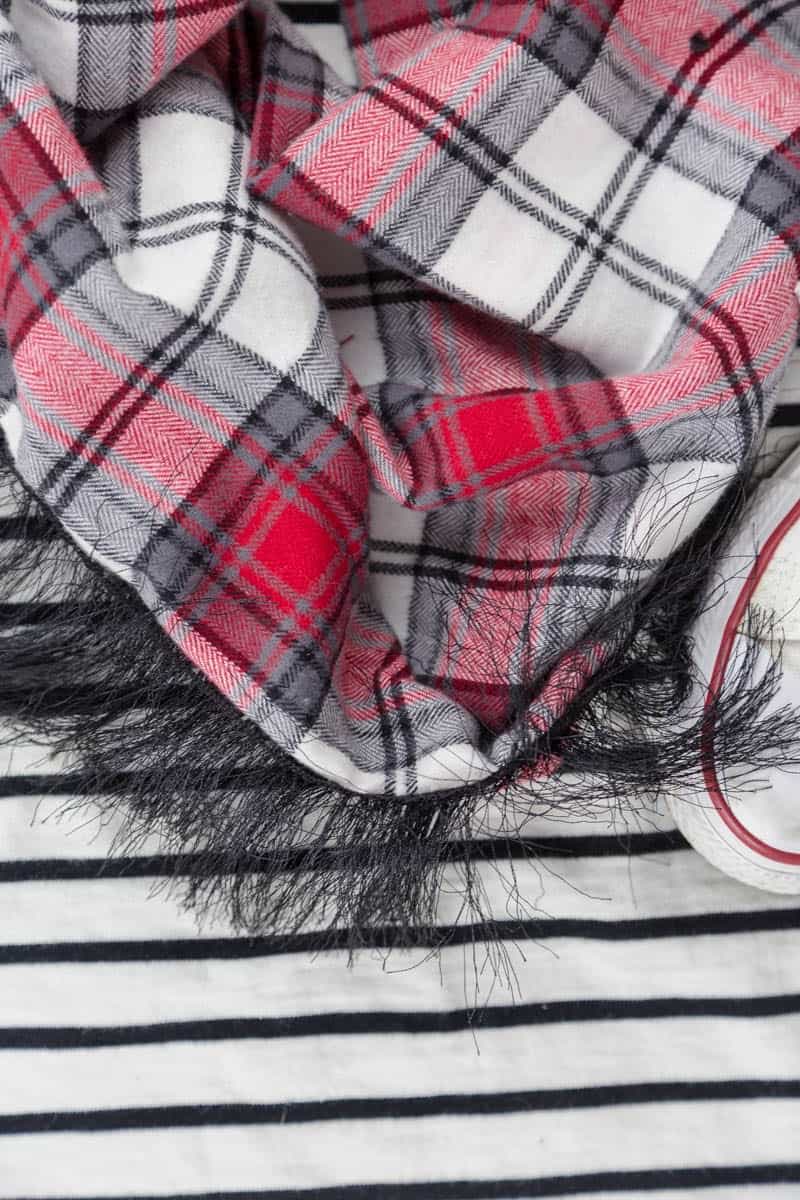 Tips Preparing Flannel Fabric For Sewing
Buy More. Flannel has a loose weave and will shrink quite a bit. You can ensure that you have enough for your project by purchasing more than the project calls for. Generally, a quarter to half is enough.
Ready for the number one question when sewing with flannel? Here it is! It is also my number one tip.
Should You Wash Flannel Before Sewing?
Yes! Flannel is notorious for shrinking and it is necessary to prewash flannel fabric before sewing. Flannel is often sewn together with fabrics that are polyesters, such as minky or fleece and do not shrink. Sewing unwashed flannel with result in bunching and puckered seams.
How to Prewash Flannel:
Washing: I prefer to wash flannel with hot water. This will help to shrink it down before it heads into the dryer. It will fray quite a bit in the washing machine, but you can help prevent excess fraying by using a lingerie bag. Another tip is to make small diagonal cuts into the corners of the fabric so there are less matted and pulled threads on the edges when you remove it from the washing machine.
Drying: Dry Flannel Fabric on the highest heat setting to ensure maximum shrinkage. This will also help remove excess lint and fuzz before you start sewing it. You can also add a towel or tennis ball to the dryer to prevent twisting and tangling.
Ironing. Pressing your Flannel Fabric is perhaps one of the most important steps when it comes to your flannel sewing project being successful. Spray starch on the wrong side of the fabric and use a medium heat setting on your iron. Use the steam setting to help reduce wrinkles. MOST IMPORTANTLY - DO NOT use pressure when pressing the fabric. This will distort and stretch the fabric. Instead of sliding the iron across the fabric, lift the iron and set down lightly to press.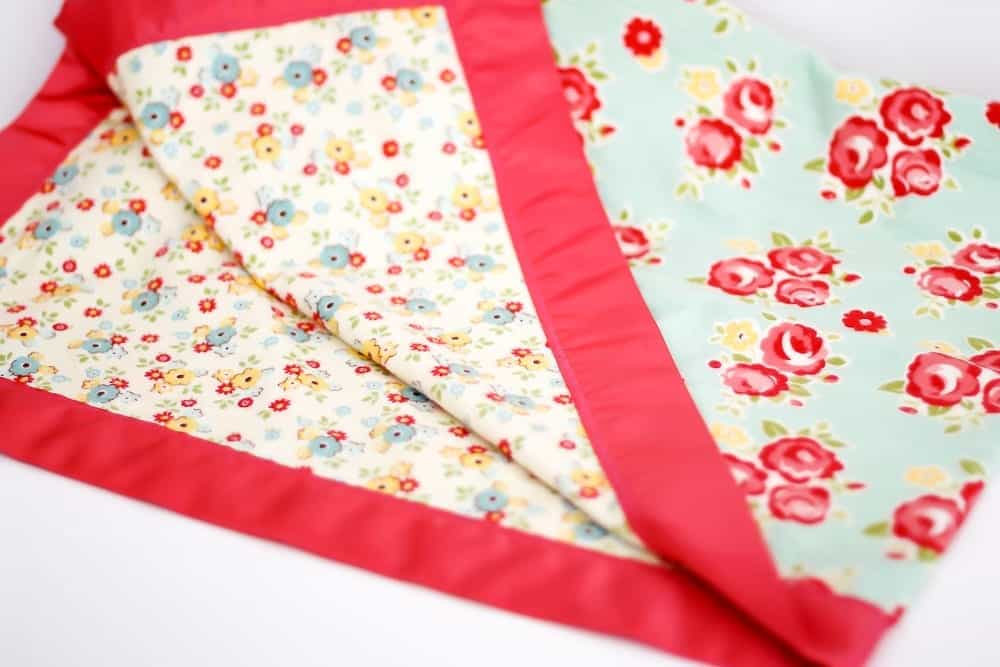 Cutting Flannel Fabric:
Cutting. Starching the flannel will make it easier to line up the fabric without it pulling and shifting. You may find the easiest way to get a straight flannel cut is to fold the fabric Right Sides Together so that the nap holds the fabric in place and to line up the lengthwise grain (the threads going up and down vertically). This can also be achieved by lining the selvage up straight.
How Do You Straighten Flannel Fabric? This is one of the tricky things about sewing with flannel, especially since many flannel prints are plaids which can look wonky when not cut straight. My number one tip starch. But besides that, it depends on how the flannel was made. A higher-quality flannel is usually made with the fibers or plaid being woven together, so the simple way is to line up the grain vertically (the vertical threads in the fabric). Some flannels are printed on instead and are sometimes printed a bit crooked. In that case, your best bet is to line up the pattern straight on your cutting mat as best as you can. This may make the actual grain of the fabric skewed, but the only way you can make the print look straight.
Will Pinking Shears Stop Flannel From Fraying? Yes and no. Pinking Shears will help stop flannel from fraying in the immediate future, such as while you are sewing it, but it will not permanently prevent it from fraying and is not a good solution unless that is the look you are trying to achieve, such a flannel rag quilt.
How Do You Prevent Flannel From Fraying? The best and most secure solution for preventing the flannel fabric from fraying is to serge or overlock your seams. If you do not have a serger or overlock machine, you can use a zig-zag stitch on the fabric edge. This is ideal for garments made from flannel. If you are looking for a shorter-term solution to prevent fraying while sewing, fray check or pinking shears would do the trick.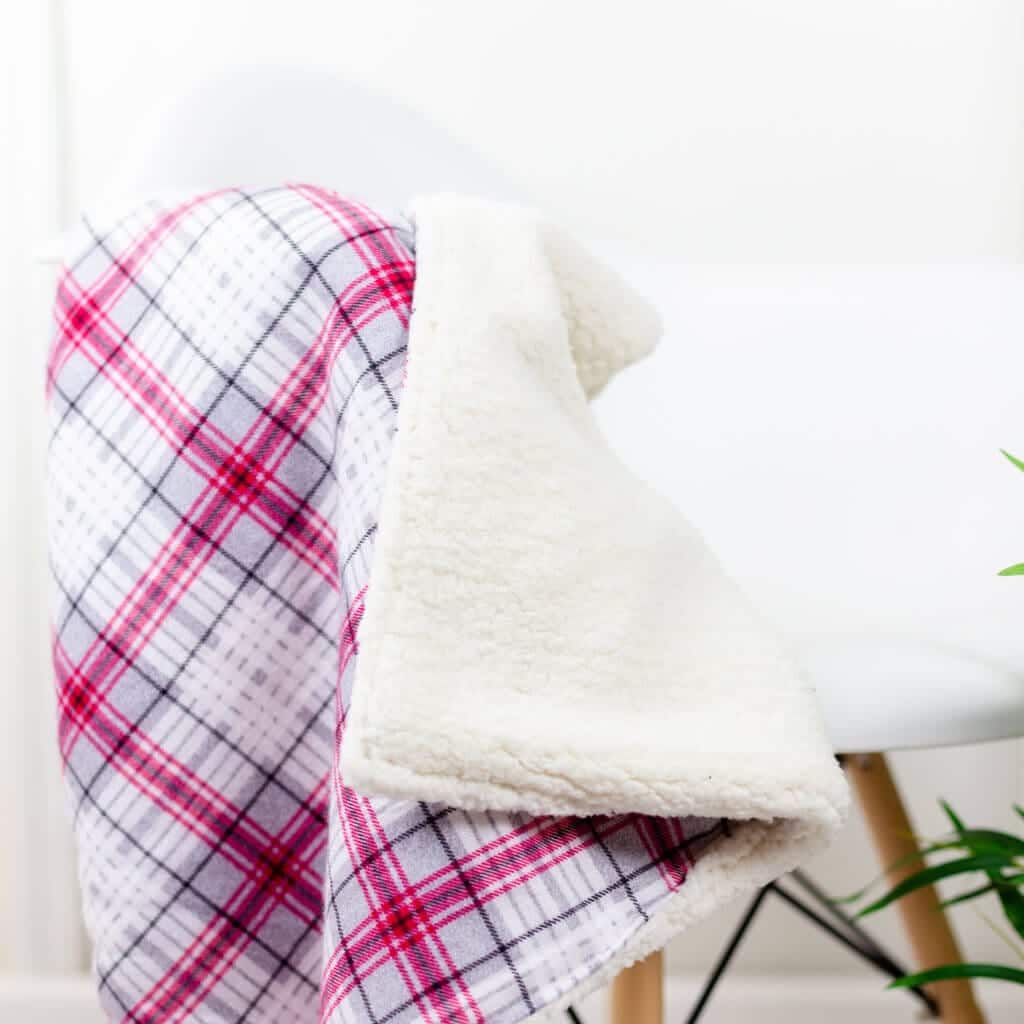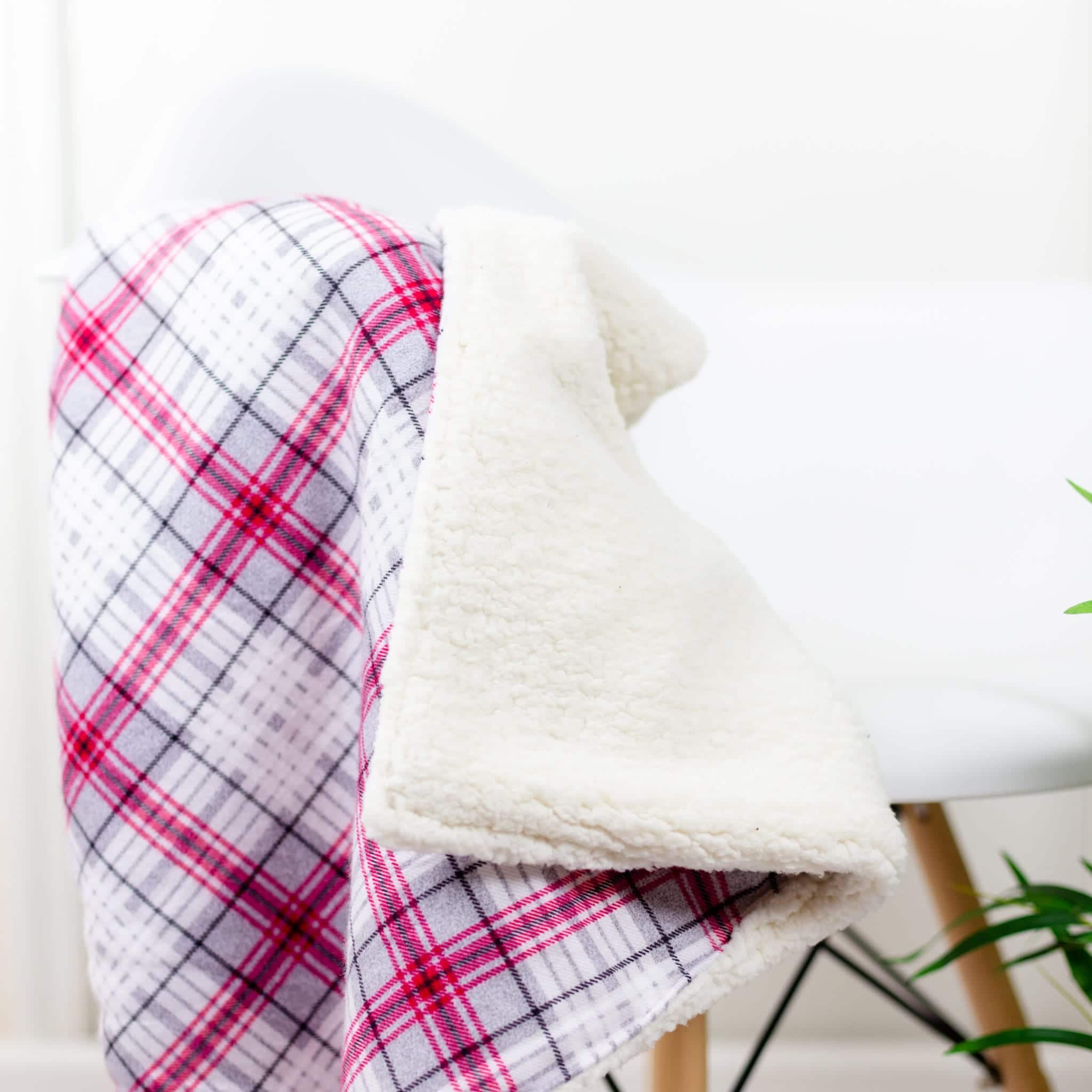 Sewing With Flannel Fabric
Seam Allowance. It is helpful to use a 1/2" seam allowance when sewing projects that will be pulled on or stressed such as stuffies and baby toys. Also when sewing quilts, blankets, and larger projects, especially if it is a lighter weight flannel that may be more likely to stretch. If using a quilt pattern that calls for 1/4" seams you will need to 1/2" to all block measurements to accommodate the 1/2" seam allowance.
Flannel Sheds. What does that mean? Well since it has a loose weave lots of lint tends to accumulate on your needle and way down in your sewing machine. It is helpful to clean out your bobbin, the bobbin case, and around the needle after sewing with flannel. If you've really been getting down and dirty with it, then you may need to clean it out several times during your project.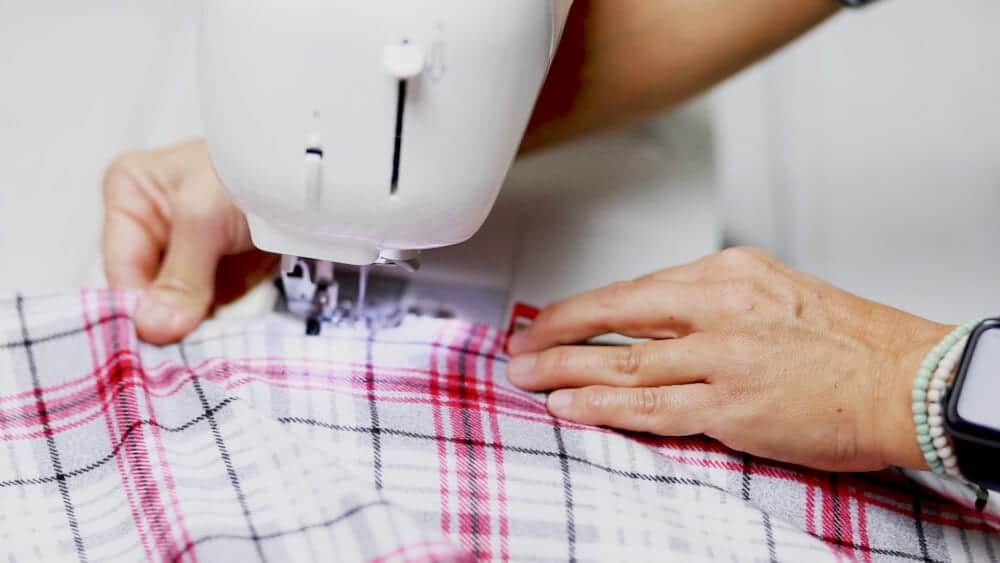 Quilting with Cotton and Flannel
Using a Poly-blend batting will help prevent bunching and shifting.
If using flannel precuts do not prewash since they will fray.
Press seams open to reduce bulk since flannel is a thicker fabric.
If binding with flannel, be sure to add a half-inch to your binding width as well as increasing your finished binding seam.
Use a walking foot when quilting to help prevent it from stretching. Quilting gloves can also be helpful.
Can You Sew Cotton and Flannel Together? Yes, you can! But I highly recommend preparing your fabrics according to the flannel fabric preparation tips above. If piecing flannel and cotton fabrics together using a 1/4" seam allowance is suitable. It is still recommended to handle these blocks with care.
Tension for Sewing With Flannel. Loosen your tension a bit and sew with a 3.0mm stitch length as a shorter stitch length will stretch the flannel.
Use Caution When Ripping Out Seams. Since flannel has a looser weave than most kinds of cotton fabric it is much easier to stretch and pull on the fabric when ripping out seams. It is also a more delicate fabric and you will find it easy to make an accidental hole while using the seam ripper.
Can You Use Flannel as Batting? Absolutely! It is often the batting of choice when sewing rag quilts as it frays easily and makes that nice and soft rag edge. You can also use it as batting in a quilt. Be sure to prewash it. And because it is a woven fabric you will not need to quilt as closely together since there is no batting to shift around.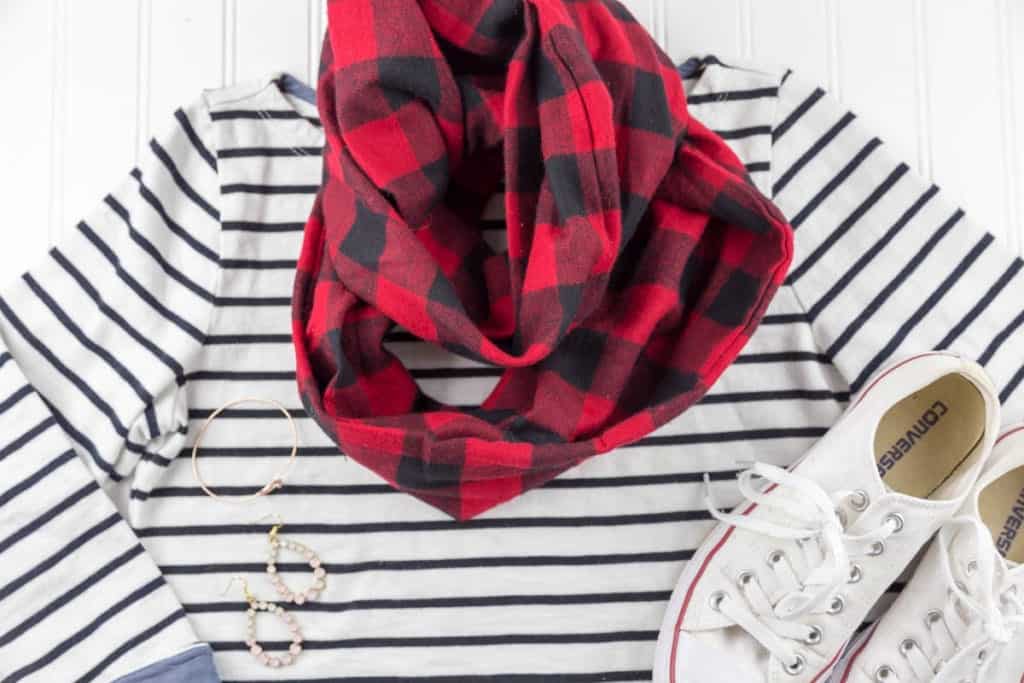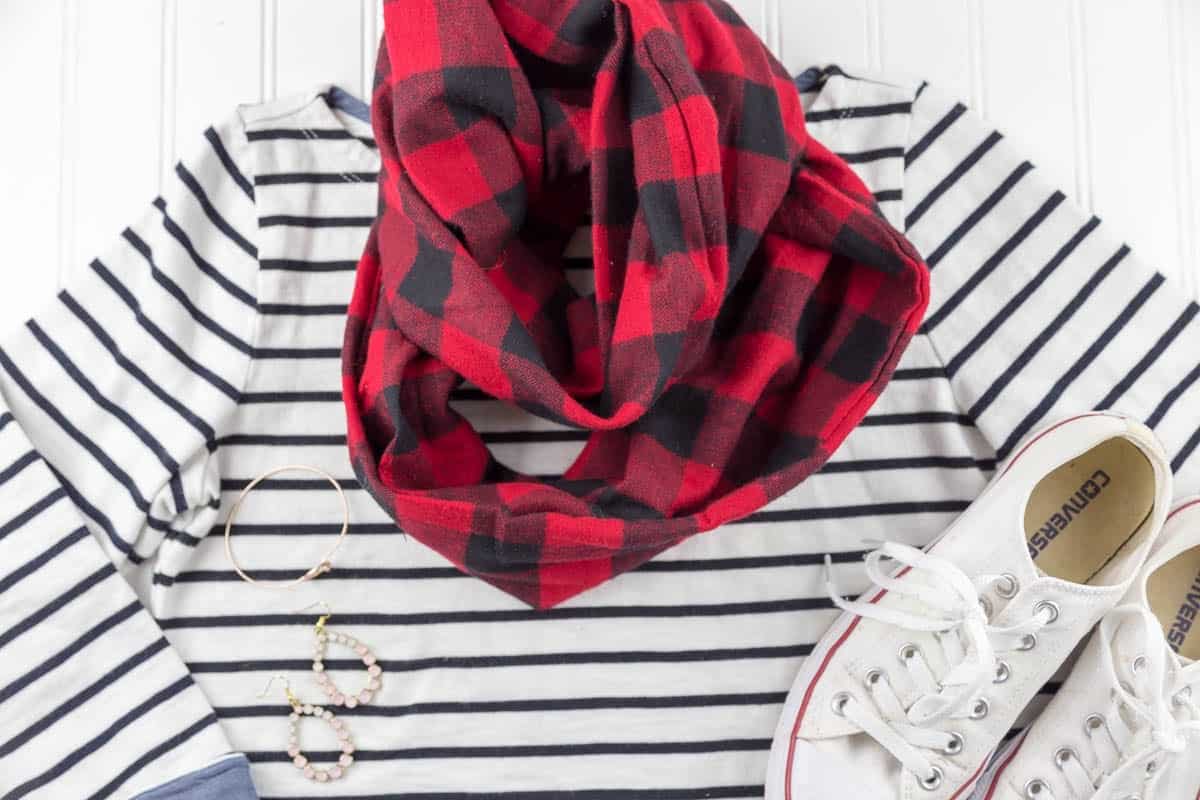 Helpful Notions for Sewing Flannel Fabric:
Pin Sewing With Flannel Tips For Later