Wow, it has been quiet around here.  I didn't mean to go so long without posting but between a secret sewing project (to be revealed later) and focusing on family, I took a little longer break than usual.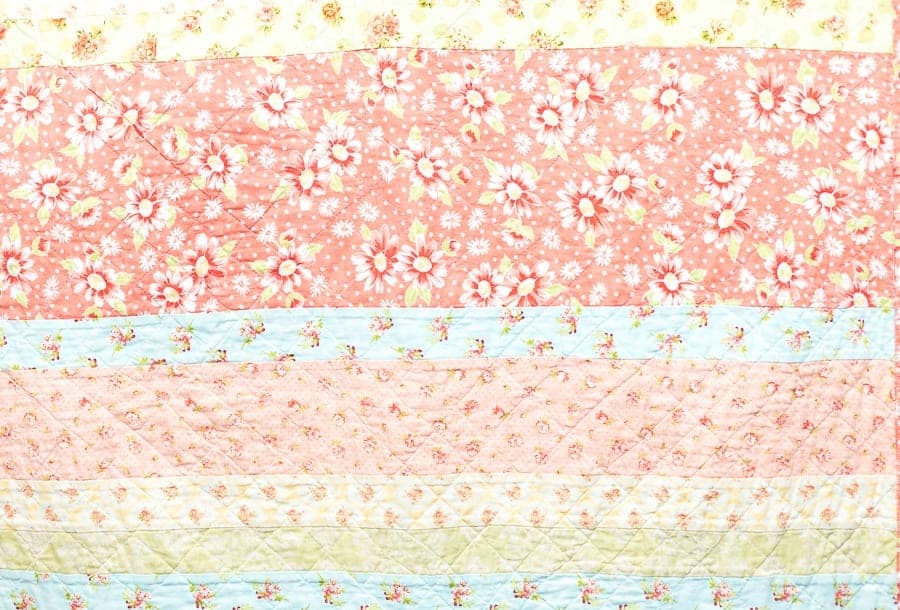 So I am happy that I am finally getting around to blogging this scrappy shabby chic strip quilt.  This quilt was one of those WIPs that went on for several years.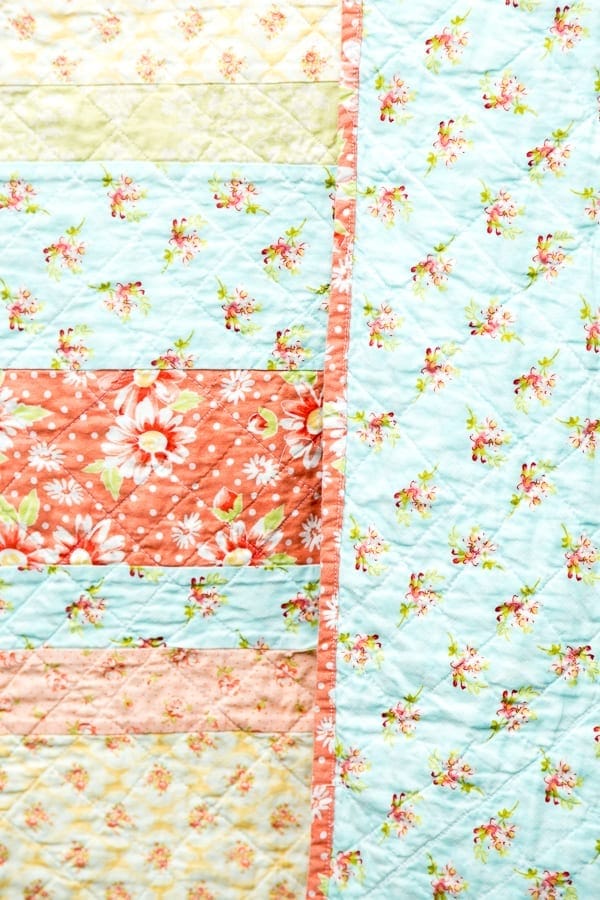 In fact, I started it when my oldest girl was 2.  I finished it earlier this year but just hadn't had a chance to snap some pictures.  I love all these florals that interact to give it a shabby chic look.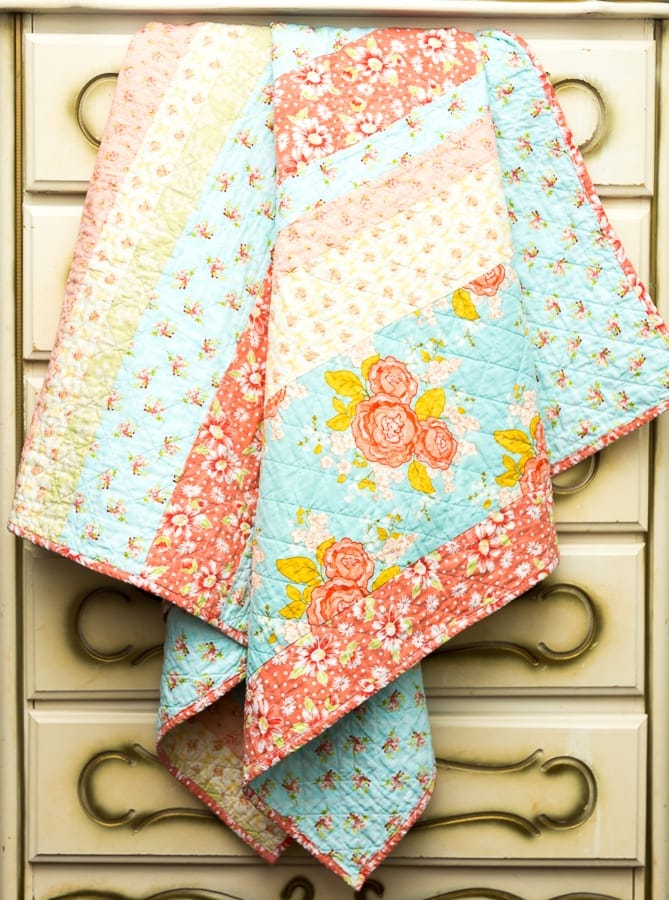 When I started this quilt I was having an obsession with the lovely floral fabrics made by Fig Tree Quilts and found a lot of them at my local quilt shop, Broadway Quilts when I still lived in California.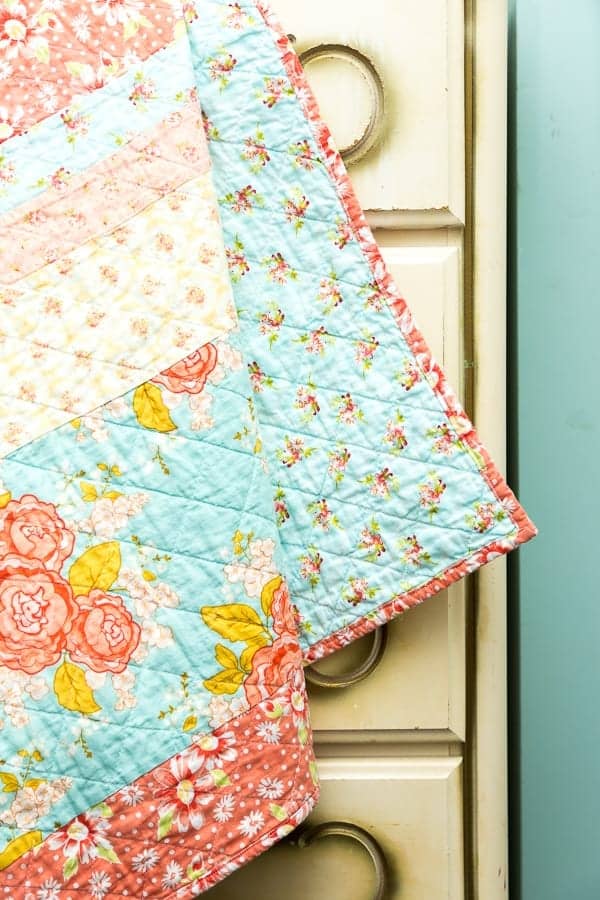 If you have a chance to stop by, you really should!  Gerri, the owner has some of the best-curated fabric that I have EVER seen at a brick and mortar store.  I seriously drool whenever I am in there <3. Most of the collections are out of print, but you probably can find similar prints from current collections from the designers I mention below.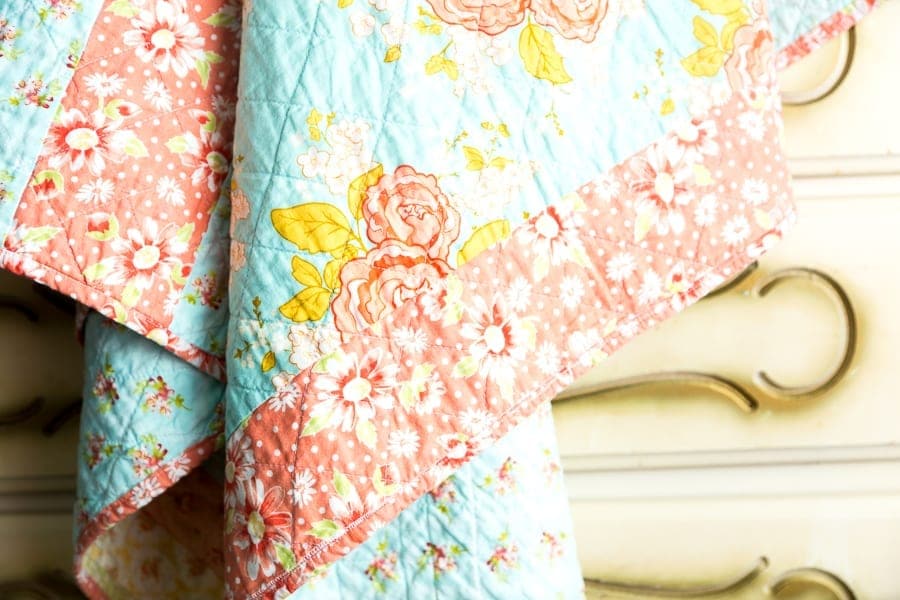 I didn't follow a pattern for this quilt but instead took scraps that I had and then cut coordinating prints in various widths.  I backed it with a lovely blue floral print made by Henry Glass Fabrics ( I don't know the actual designer).  The pink, coral, and yellow prints are all from Joanna Figueroa from Fig Tree Quilts made by Moda and are a combination of the Fresh Cottons, California Girl, and Strawberry Fields collections.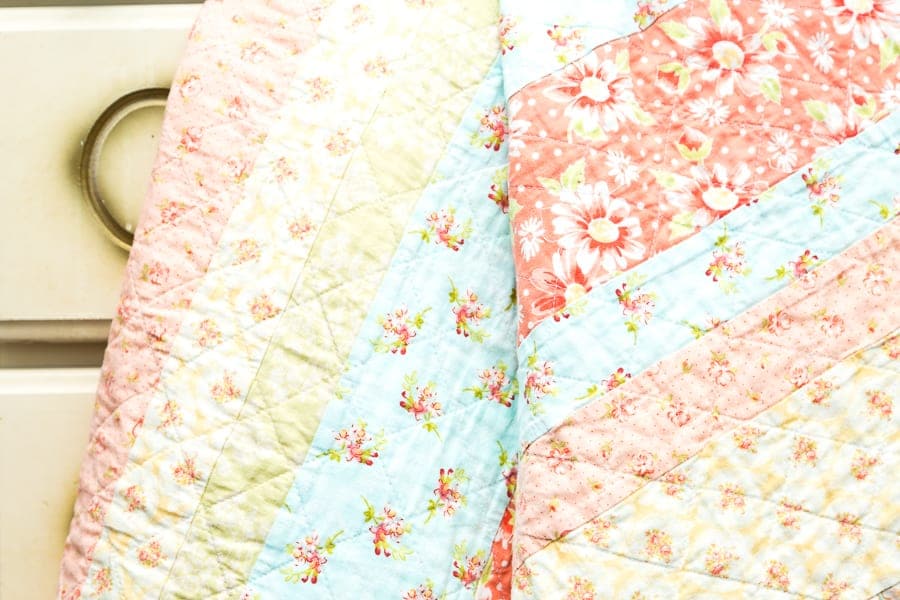 The Big strip of blue with the roses is called Marguerite from Riley Blake Designs, and is a print that I wish I had more of ( I definitely hoarded this piece for quite awhile)!  The finished measurements of the quilt are 45" x 60" and makes a great throw size, but if I had to do it again I would make it a little wider.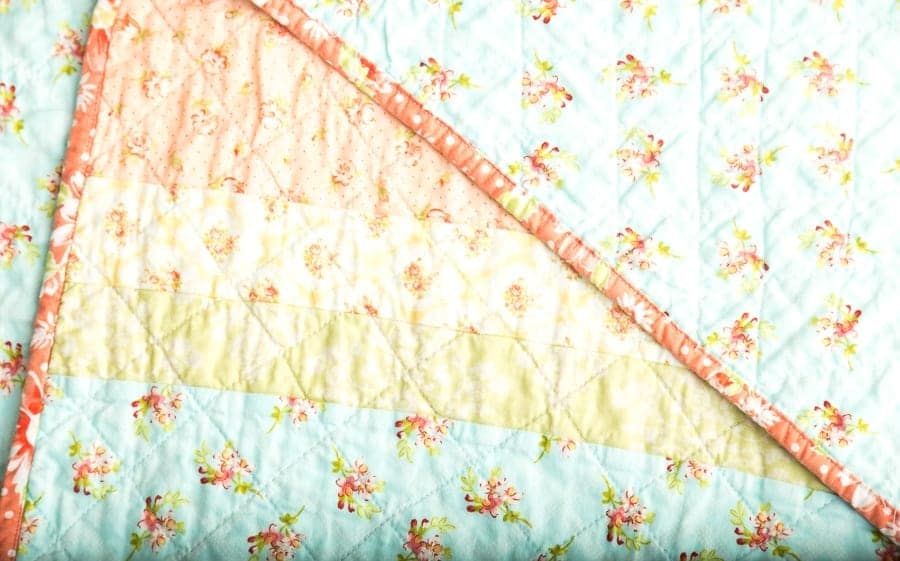 I quilted it with an organic crosshatch that doesn't follow any rigid lines, that I think coordinates well with the scrappy look.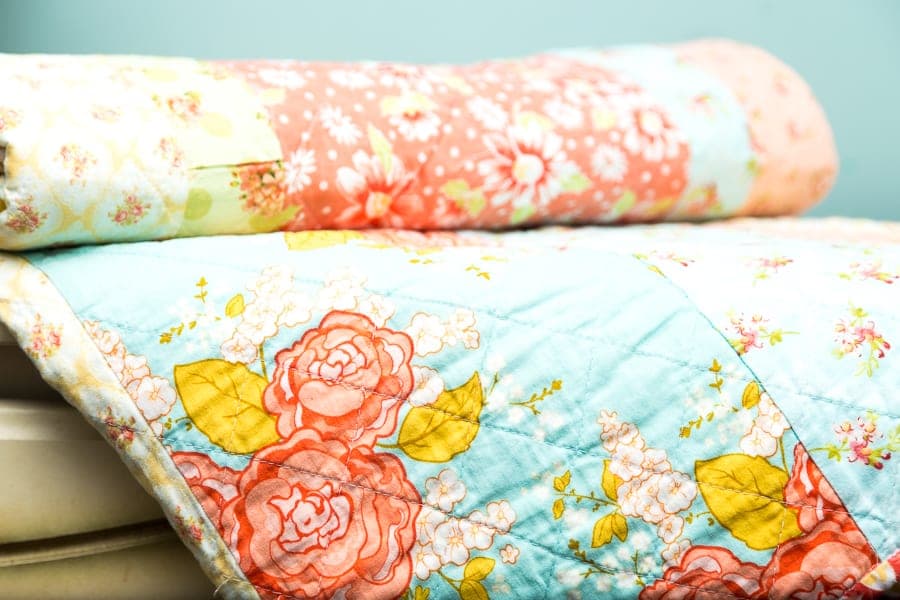 I'm in the midst of sewing and quilting some Christmas gifts and will have a bunch of fun finishes to show you soon!  Emphasis on FINISHES, Ha.  I feel like that so rarely happens.