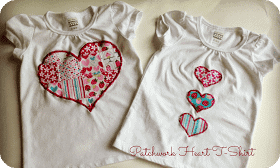 Just in time for Valentines Day, I have a Valentines Day T-shirt Tutorial for you, I made these adorable T-Shirts for my two little girls with this years cutest Valentines Day fabric called Sweetcakes from Riley Blake Designs. This cute line of fabric has colorful hearts, cakes, flowers, and stripes. These T-Shirts were super easy to make and used just 1 charm pack of fabric. I made two different styles, and have included the heart template for both of these here.
You will need:
Patchwork Heart Tutorial Template
1 Charm Pack
1 T-Shirt
Steam-a-Seam or other fusible for applique
Rotary Cutter
Cutting Mat
For the first one I created a patchwork pattern by using 6 5″ squares that I cut into 2 1/2″ squares with my rotary cutter.
I then patch-worked together my squares so the finished square is 8″ x 8″ and uses 16 2 1/2″ squares. Either iron or finger press down all the seam. Then clip all the seam allowance as close to the stitching as you can so the seams will interfere less with the Steam-a-Seam.
Valentines Day T-shirt Tutorial - DIY Patchwork Heart Applique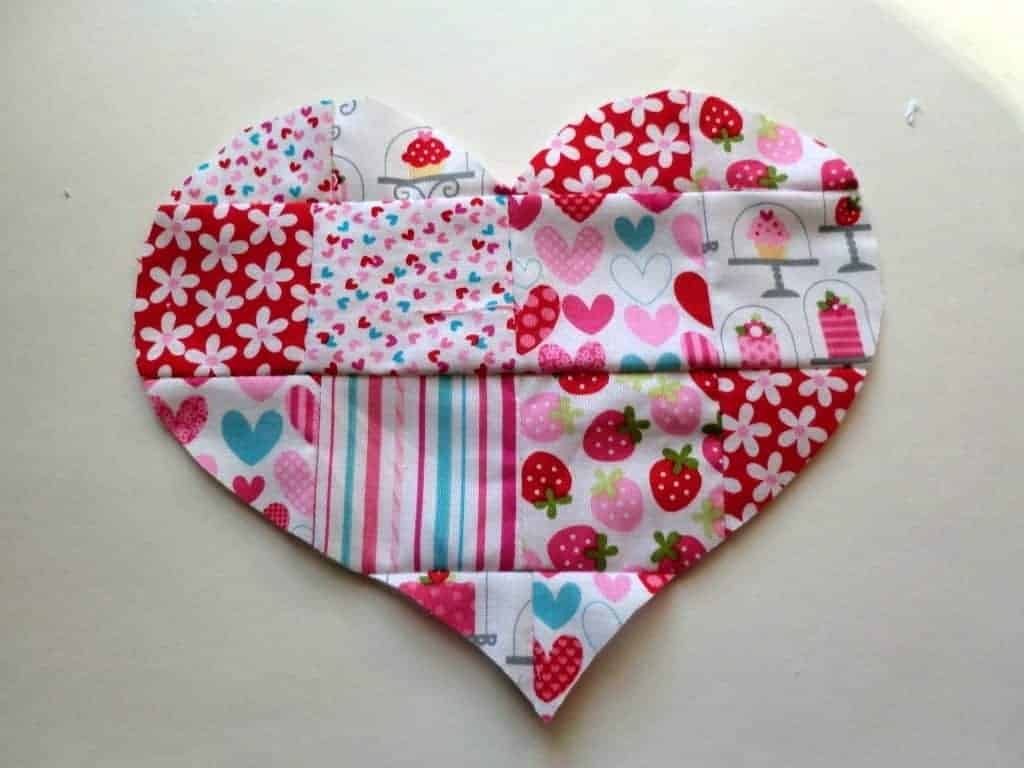 Cut a piece of Steam-a-Seam the approximate size of your patchwork piece. Following the directions peel one side of the fusible and place onto the back of the patchwork square I made sure to pre-launder the white T-Shirts to help my steam-a-seam stick better. Using my large heart template, I scotch taped it to the front of the waxy side of my steam-a-seam.
Then cut it out and Ta Da, you have a patchwork heart. Then simply iron on to your t-shirt.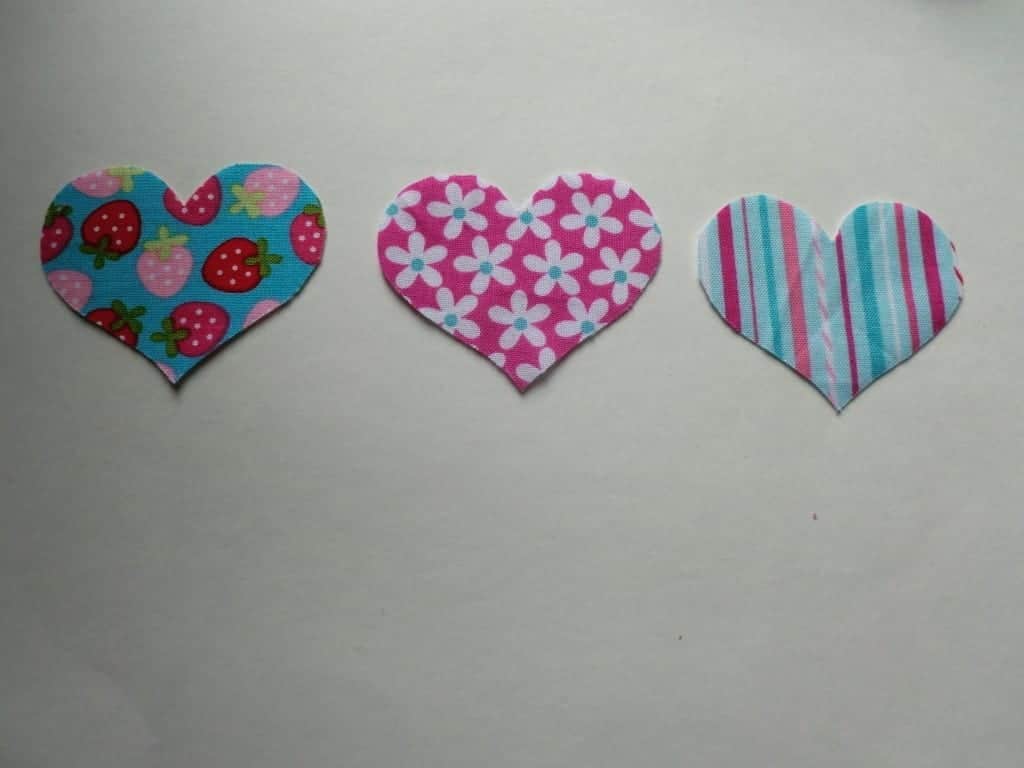 To stitch the applique I like to use copy paper on the underneath side of the t-shirt as a stabilizer. Its easy to get and inexpensive. I set my machine to wide zigzag stitch with a short stitch length and just follow the outline of the heart. I am absolutely not an expert when it comes to applique, in fact it usually seems to cause me the most grief of all my sewing endeavors, but I love how cute all the projects come out (don't look too closely, you might notice some mistakes, lol)
For the smaller hearts, I used my smaller heart template
Ava likes her new modeling gig..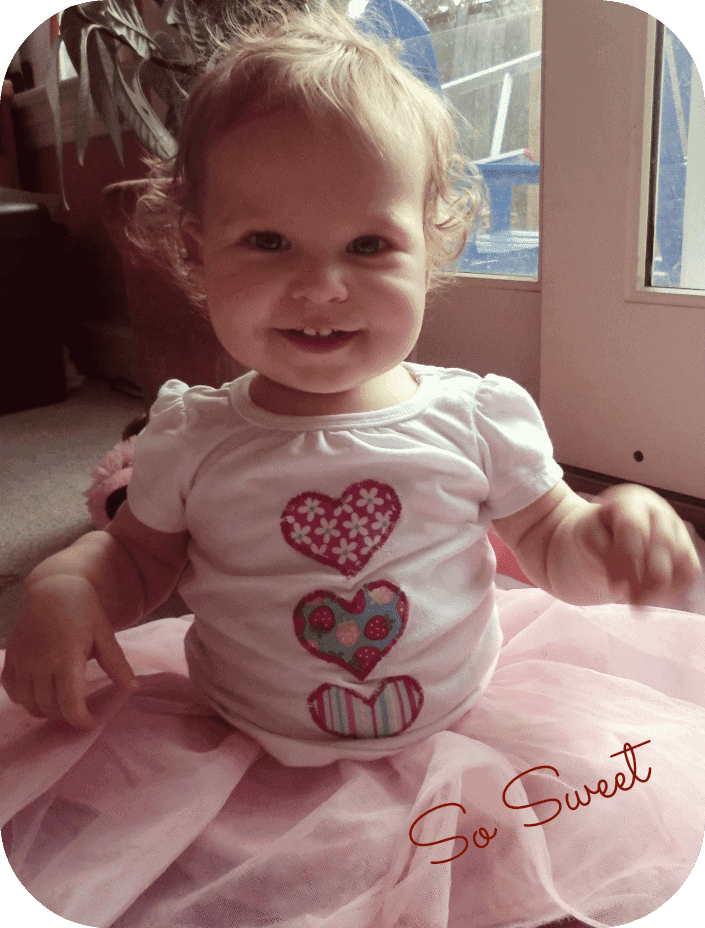 McKenna is not quite sure about modeling yet.